Does McDonald's take Cash App? This question arises frequently among McDonald's customers, especially given the growing popularity of Cash App as a payment method.
Having a Cash App account not only allows you to receive and send money to friends and family, but it also facilitates convenient payments..
Numerous grocery stores, restaurants and fast-food chains have embraced various peer-to-peer payment options, and McDonald's is no exception..
If you're a regular visitor to McDonald's and wondering whether your Cash Card will be accepted, rest assured!
This post not only answers your query but also guides you through the process of adding your Cash App payment option to the McDonald's App and making Cash App payments.
Furthermore, you'll discover whether you can make payments at McDonald's without a Cash Card and whether you should be mindful of Cash App boost offers and hidden fees.
Let's get right to it!
Does McDonald's Take Cash App Card?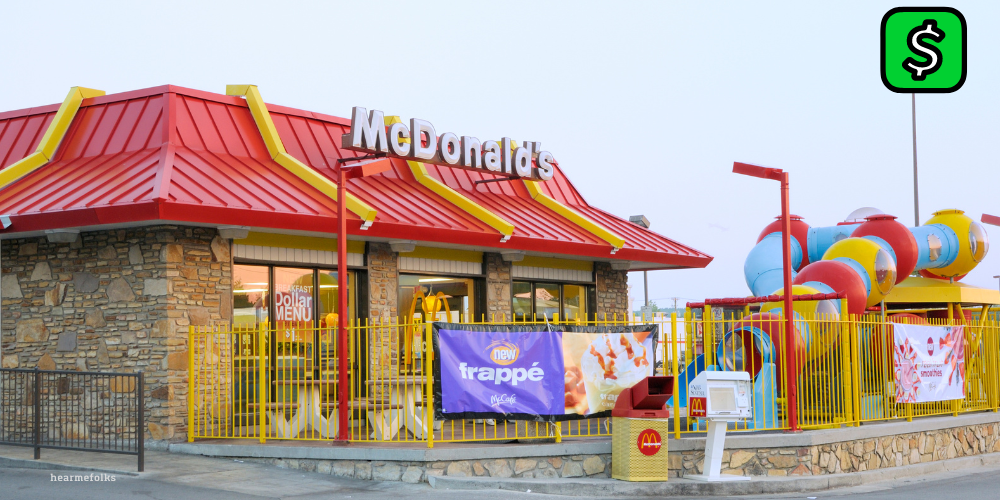 METHOD #1: Use Your Cash App Card Directly — Since the Cash app card works like any other major debit and credit card, you can use the physical card to pay for your food items at McDonald's cash register.
METHOD #2: Add to McDonald's App — Alternatively, you can also use your Cash App card as a form of payment at McDonald's by adding your Cash App card to the McDonald's app. Simply enter the details on the Cash App card along with the expiration date and the security code for future transactions.
METHOD #3: Link Your Cash App Card — Lastly, since McDonald's accepts Apple Pay or Google Pay so you can use it to pay if you have added your Cash App to either of these apps. So, go ahead and link your Cash App card to other payment options on your smart phone.
Check out: How to add your Cash Card to Google pay/ Apple Pay.
Does McDonald's Take Cash App Without Card?
Can I use Cash App without a card at Mc Donalds? No, you cannot pay directly to McDonald's from Cash app without a card.
Even when you use the McDonald's app, Google Pay or Apple pay option, you will still need to add your Cash Card details in order to use your Cash App account.
How to Pay for McDonald's with Cash App?
In order to pay for McDonald's with Cash App, the Cash App Card is a must.
You can use the physical cash card at the payment point by tapping it on the card reader or inserting it and keying in your PIN.
You can also make a contactless mobile order using Google Pay or Apple Pay and the McDonald's app.
How to Add Cash App Card In McDonald's App?
If you don't have the McDonald's app, you can download it for iOS or Android devices and register with your phone number. Having your card with you, proceed with the following steps.
Open McDonald's mobile app
Scroll down and tap 'more'
Go to 'Profile'
Click on 'Payment Methods' which comes with a credit card image
This displays all the saved payment methods associated with your McDonald's app
Scroll down to 'Add New Card'
Enter your card information including your name, the 16-digit card number, CVV, and expiry date among others in the provided fields
Click 'Save'
Additional Post: How To Add Cash App On Earnin App
Are there any Hidden fees for Using Cash App at McDonald's?
No fees are associated with Cash App card payments at McDonald's, other fast-food restaurants, and retail stores.
All you need to do is use your card at the payment point or choose Cash App at checkout when shopping via the McDonald's app. The money is then debited instantaneously from your Cash app balance.
That said, you will incur fees when you send money, withdraw from the ATM or initiate instant transfers using the Cash Card.
Cash App Boosts for McDonald's
Cash App boosts are a great way to save money and make it all the more worthwhile to use Cash App. These are exclusive deals offered jointly by Cash App and select retail outlets from time to time.
The boosts can be anything from 5% cash-back offers to the one-off chance of a 99% discount.
McDonald's has been included with the best yet Cash App boost for McDonald's going to a 50% discount on all the restaurant's menu items. The idea is to be on the lookout for active boosts on the Cash App site and to take advantage.
Here's how to add boosts on Cash App:
You need your Cash Card to earn cash via discounts. To view and use boosts as often as possible:
From your App's home screen, click Cash Card. The tab is at the bottom part of the screen.
Click Add Boost to display the different boost offers.
Tap to select the boost you want.
Tap Add.
To use a boost, you first need to view the restrictions, tap on Activate Boosts to agree to the offer's terms and conditions.
Note: You can only use one Boost at a time. According to Cash App, to get cash back from different offers, you have to switch from the old to the new boost. Also, each Cash App's discount has an expiration date.
Can I Use Cash App Card at Mcdonald's? [Final Thoughts]
Yes, you can use the Cash App Card to pay for both your local McDonald's order and food delivery services.
Besides using the physical Cash Card at the cash register like any other credit or debit card, you can add it to your McDonald's app, Apple pay, or Google Pay in order to use your mobile device for payments.
Using the Cash App Card to make payments does not come with hidden charges and could just be a great way to enjoy both McDonald's favorites and the services of Cash App.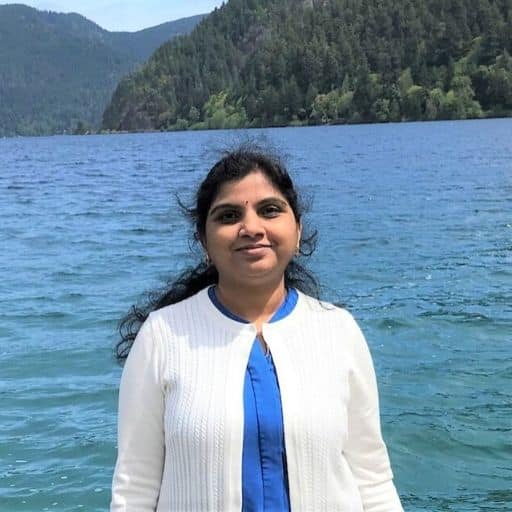 Howdy Folks, thanks for stopping by my blog.
I'm Swati, a proud mom, dedicated side hustler, full-time blogger, and a recognized millennial work-at-home expert. My expertise has been featured on esteemed platforms such as Forbes, CEO Blog Nation, Referral Rock, Vital Dollar, Databox blog, and many more. I have embarked on this incredible journey to share my firsthand experiences in the world of online income generation and to assist all of you in earning money from the comfort of your homes.
Join me in my mission to revolutionize the way we make money and achieve financial freedom. Trust me, it's not as challenging as it may seem!
Together, let's explore the boundless opportunities and pave our paths towards a prosperous future.