To find the best restaurants that take Cash App, you can check their website or contact them directly to inquire about their accepted payment methods.
The preference for Cash App is that the mobile payment platform allows users to transfer money to friends, family, and merchants fast. That said, not all restaurants accept Cash App as a payment option, however, there are many that do.
Additionally, some takeout and food delivery services, such as GrubHub and UberEats, allow you to pay with Cash App when ordering food from participating restaurants. In these cases, the payment is processed through the delivery service, rather than directly with the restaurant.
What's more, most local restaurants also accept Visa cards, meaning you can pay for food using your Cash Card which is powered by Visa.
With over 660k restaurants in the US the search for food places that take Cash App can be tedious. Well, let's make your search easier…
This post looks at the best options for Cash App users looking to pay for food using their wallet balances, as well as via a Cash App Debit Card.
Further, read on to know how ordering food via the app from home or at the restaurant works.
Do Restaurants Take Cash App Cards?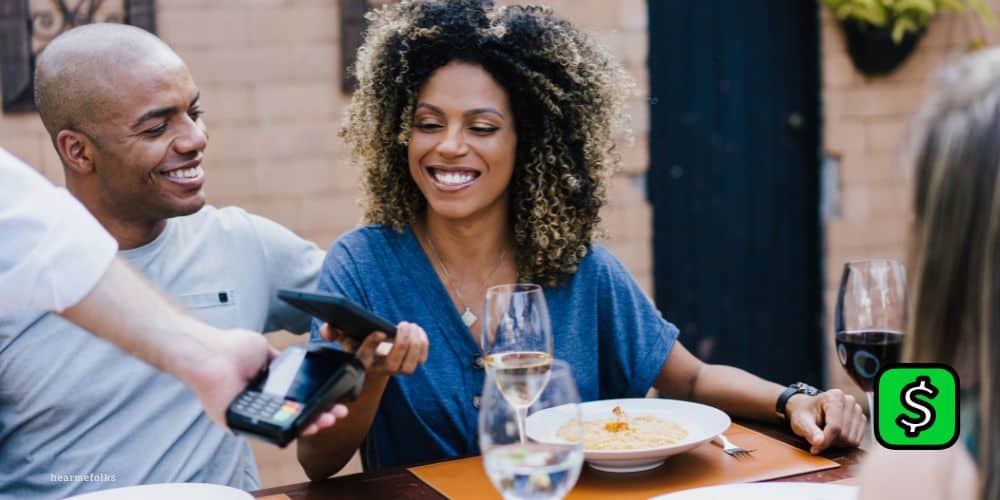 There are many restaurants, both local and national chains, that accept online payment methods like Cash App. Apart from paying directly from your Cash App account balance, restaurants do accept Cash App Cards.
Typically, a restaurant that takes Visa, such as McDonald's, Burger King, and Pizza Hut, will automatically accept a Cash Card.
The attendant/cashier presents you with a Visa chip reader where you insert your card and enter your Cash App pin to pay for your order.
Just like traditional bank cards, Cash Cards are a convenient way to pay at grocery stores, gas stations, cab services, bars, spas, salons, barber shops, and pharmacies.
In the United States, and the United Kingdom just look for the Visa sign at check out or enquire from customer service to see if they accept Cash Cards.
It's worth noting, however, that Cash App is only available in the US and UK. As such, even though an overseas restaurant accepts Visa, your Cash Card payment will be declined if you attempt to make a payment.
Related Article: How to Load Money On Cash App In-store
What Restaurants Accept Cash App Card? [Cash App Food Delivery]
Before we get to Cash App food delivery services, let's take a quick look at restaurants that accept Cash App payments made via the app's card in 2023.
| | |
| --- | --- |
| Applebee's | PF Chang's |
| Auntie Anne's | Qdoba |
| Whataburger | White Castle |
| Yard House | Wendy's |
| Outback Steakhouse | Panda Express |
| Pizza Hut | Texas Roadhouse |
| Baskin-Robbins | Zaxby's |
| Dave & Buster's | Papa Murphy's |
| Waffle House | Wingstop |
| Hooters | Burger King |
| Panera Bread | Buffalo Wild Wings |
| Little Caesars | California Pizza Kitchen |
| Tim Hortons | The Cheesecake Factory |
| Jack In the Box | Five Guys |
| Papa John | Hardee's |
| Cracker Barrel | McAlister's Deli |
| Olive Garden | IHOP |
| Auntie Anne's | Chick-fil-A |
| Raising Cane's | Culver's |
| Jimmy John's | Chili's Grill & Bar |
| Dairy Queen | |
If you cannot find your favorite restaurants in the above table, you can also go for other ways of cashing out on Cash App.
For example, you can add your Cash App to Google Pay to pay at restaurants that take Google Pay payments. Another digital wallet that's gaining popularity with restaurants, and which can be funded from your Cash App, is Apple Pay.
To make your delivery order using Cash App via such checkout options, here are some of the restaurants to visit:
| | |
| --- | --- |
| Twin Peaks | Raising Canes |
| Tropical Smoothie Cafe | Potbelly Sandwich Shop |
| Tim Hortorns | Peet's Coffee |
| Smashburger | TGI Friday's |
| Pei Wei | Pollo Tropical |
| Taco John's | |
What I like most about using Cash App as a payment method through Google Pay or Apple Pay is that the option allows you to use your Cash Card immediately when you order it.
Note, to use the physical Cash App card, you have to wait around 10 days after you apply for it.
How To Use Cash App at Restaurants? [How to Pay for Food With Cash App]
After answering "where can I order with Cash App", let's look at the steps you need to follow when paying for food and drinks at restaurants. First off, note that Cash App purchases require you to have money in your app balance or linked bank account.
There are different ways to pay through Cash App for a food delivery or real-time order at the restaurant. You can pay through the fast food delivery or restaurant's app, swipe your Cash Card, or use the Cash App Pay option, or scan a QR code.
These are all payment systems designed to let the user avoid cash payments when getting restaurant food. Now, to order pay for food with the Cash App 'Pay' feature in the restaurant;
Open the Cash App on your smartphone.
Make sure you have sufficient funds in the mobile app or linked bank account.
Tell the server that you would like to pay using Cash App.
Open the Cash App and click on the "Pay" button.
Key in the amount you need to pay.
Key in the business' Cash App identifier- $Cashtag, email, or phone number.
Verify the payment details, and if everything is correct, click on the "Pay" button to complete.
Show the confirmation of payment to the attendant.
It's worth noting that not all restaurants accept Cash App as a form of payment, so it's always best to check with the server in advance.
Additionally, Cash App may charge a small fee for using its services, so be sure to check the fees before making a payment.
How to Order Food With Cash App? [Explained]
Cash App does not have an in-app feature to directly order food from restaurants. However, you can go for popular food delivery apps that take Cash App. Such platforms include Uber Eats, DoorDash, or the Grubhub App.
Can you order food with Cash App card? Depending on the cashless system you use to settle your order, a Cash Card is handy since you swipe it to access your Cash App money.
Additionally, just like you use your credit card information for online payments, your Visa Cash Card details can be used for online payments during checkout when ordering online.
So, how can I order food with Cash App? Here are the steps:
Open the delivery app of your choice.
Select the restaurant you want to get food from and select items to fill your cart.
When you're ready to pay, choose Cash App as the payment method.
Enter the amount you need to pay.
Verify the payment details.
Click on the Pay button.
Beware that some delivery services may charge additional fees for the order and delivery, plus extra cash as tip.
How to Order Food With Cash App Without Card?
Usually, food delivery that accepts Cash App will not require you to have a credit card or debit card.
Nevertheless, as noted earlier, for some in-store and online purchases that require Cash-App compatible third party payment methods, you'll need your Cash Card when linking the accounts.
To know "where can I eat with Cash App without card" start by enquiring if the your favorite local spot partners with Square's Seller program.
Under the scheme, restaurants, convenience stores, delivery companies, and the like use the Cash App Pay platform to generate a QR code that buyers can scan in-app to pay for items and services.
The system is free for customers and very intuitive for the merchants. To purchase via Cash App pay:
Press the $ tab on your Cash App.
Click the QR Scanner – the icon resembling a camera.
Scan the QR Code that you are shown at the POS.
Verify then validate the transaction using your PIN/Touch ID.
The process is similar when ordering online from the food delivery industry. Just choose Cash App as your checkout method then follow the simple process above.
Find Out: Does Walmart Take Cash App?
Fast Foods Restaurants That Take Cash App?
Do you need some Chinese food to go, or just a plate of fries during your work break? Cash App is a great way to pay at fast food joints. Below are restaurants where you can buy take out using Cash App:
| | |
| --- | --- |
| McDonalds | Culver's |
| Taco Bell | Carl's Jr (Apple Pay) |
| Papa John's | Raising Cane's (Visa) |
| Burger King | Del Taco (Apple Pay) |
| Dunkin' | Auntie Anne's |
| Domino's | Baskin Robbins (Apple Pay) |
| Chipotle | Bill Miller Bar-B-Q |
| Arby's | Moe's |
| Little Caesars (Apple Pay) | Jason's Deli |
| Blaze Pizza | Blue State Coffee (Google Pay) |
| Blake's Lotaburger | Burgerville |
| Five Guys | Church's Chicken (Apple Pay) |
| Chick-fil-A | Cluck-U Chicken |
Notably, almost all fast food eateries accept credit and debit cards, such as the Cash Card. That said, to get exclusive rewards and amazing perks, it may help to use the restaurant's app for purchases by funding it through Cash App.
What Food Delivery That Accepts Cash App?
Food delivery that accepts Cash App can either be funded directly from your Cash App or indirectly via Google Pay or Apple Pay. Found in most major cities, food delivery companies, typically, work via an app.
The first thing you need to do is to download the delivery app, install it, and specify your Cash App Visa Cash Card as the source of funds. You can then use the online ordering system and access one of the largest selections of restaurants in your area for your favorite meals.
Some of the top contact-free delivery services that take Cash App include:
| Apps That Accept Cash App/Card Directly | Apps That Accept Cash App via Google Pay/Apple Pay |
| --- | --- |
| GrubHub | Seamless |
| UberEats | Boxed |
| GoldBelly | Beyond Menu |
| DoorDash | ChowNow |
| Caviar | Instacart |
| | GoPuff |
| | WhataBurger |
Depending on the store, you can also make cash orders, whereby you pay cash on delivery.
Places That Accept Cash App Pay: FAQs
1. Can I Use Cash App Without Card At Restaurants?
For excellent customer experience, you can use Cash App without the Cash Card to pay for food and drinks at restaurants. By using the merchant's email address, phone digits, or unique cashtag, your order is charged to your Cash App when you use the in-app payment feature.
Additionally, you can scan a QR code from your server to make a payment. These contactless payment options are also available when making orders online.
2. Can You Use Cash App Card At Restaurants?
A Cash App Card is powered by Visa, meaning you can swipe it at any restaurant that takes Visa credit and debit cards. What's more, if an eatery does not accept Visa, you can use your Cash Card at an ATM to withdraw money to settle your food orders.
Your Cash Card is also good for paying for your convenience store finds and stuff from other merchants including gas and household items.
3. Can You Use Cash App Card At Fast Food Restaurants?
Paying for fast food through a Cash Card is a great option since the process takes less than a minute to complete. You just need to swipe your card and input your Cash App PIN to make the payment.
Most importantly, the cashier won't have to worry about having enough change, ensuring a fast and smooth service.
4. Does DoorDash Accept Cash App?
DoorDash takes major credit and debit cards, including the Cash App Visa Card. The total payment for your order includes tips, delivery fee, and the food's cost.
As such, once you pay via using the DoorDash App, you don't have to worry about additional costs when your delivery driver shows up.
DoorDash also accepts Google Pay and Apple Pay. These are payment options that are easy to link with Cash App for fast transfer of money.
5. Does Chick-Fil-A Take Cash App?
Chick-Fil-A takes all major cards, including the Visa Cash Card from Cash App. If you are using the Chick-Fil-A One app, you just need to add your Cash Card details in the "Manage Payment methods" option to add money from your Cash App to the restaurant app.
The app also accepts Google Pay and Apple Pay which are emerging payment methods.
What makes this an attractive option is that they are compatible with Cash App and can be used to debit your Cash App before your Cash App card is delivered.
Even better, the 10% Chick-Fil-A cash boost is a frequent offer on Cash App.
Yes, McDonald's restaurants across the country take Cash App's card which is a Visa card that can be funded via paper money, direct deposit, or through app-to-app money transfer.
McDonalds also charges orders on Apple Pay and Google Pay wallets that accept Cash App as a payment method. The company also accepts the Card Card, with enough cash, as a funding method for your favorite fast food.
7. Does Grub-Hub Take Cash App?
One of the easiest ways of paying on GrubHub App is through the Cash Card as a payment option.
GrubHub gift cards are also accepted as a mode of payment, as well as mobile payments such as PayPal, Apple Pay, and Android Pay.
You can also have a cash option for your GrubHub restaurant order. However, the option depends on the participating business, with most restaurants preferring in-app payments.
8. Does Uber Eats Take Cash App?
Yes, If your Cash App Card is active and has enough money, it can be used to fund your UberEats App.
Basically, the app accepts Visa, Discover, American Express, and Mastercard cards. Apple Pay, PayPal, and Venmo can also be used to pay for UberEats food delivery.
9. Does Whataburger Take Cash App?
Yes, Whataburger accepts Cash App as a payment method (indirectly) to pay for orders.
To do so, you can load funds to your Whataburger account using a Whataburger gift card, your Cash App linked credit card (MasterCard, Visa, America Express and Discover), Apple Pay, or PayPal.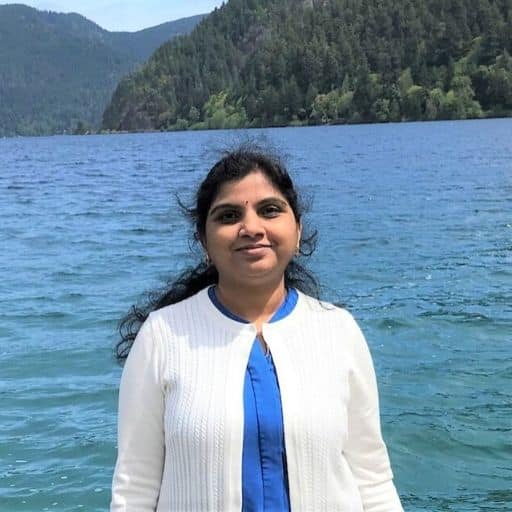 Howdy Folks, thanks for stopping by my blog.
I'm Swati, a proud mom, dedicated side hustler, full-time blogger, and a recognized millennial work-at-home expert. My expertise has been featured on esteemed platforms such as Forbes, CEO Blog Nation, Referral Rock, Vital Dollar, Databox blog, and many more. I have embarked on this incredible journey to share my firsthand experiences in the world of online income generation and to assist all of you in earning money from the comfort of your homes.
Join me in my mission to revolutionize the way we make money and achieve financial freedom. Trust me, it's not as challenging as it may seem!
Together, let's explore the boundless opportunities and pave our paths towards a prosperous future.