How to put money on Cash App at an ATM is one of the common queries when it comes to using paper money on the leading mobile money app in 2023.
We have already looked at depositing paper cash on Cash App in-store at participating retailers such as Walgreens, 7-Eleven, Dollar General, and Walmart.
These are busy retailers but luckily, they are the same places you find ATMs so, can you use their machines for your Cash Card deposits when the cashier and customer service desks are busy?
This article looks at how to use an ATM to add physical money to your Cash App account, the costs involved, and how long the process takes.
Read on for these and more insights on what Cash app users can expect when making money deposits at ATMs.
Can I Load My Cash App Card at ATM?
Yes, while it's possible to add money to your Cash App Card via an ATM, not all ATMs allow the service.
So, if you like to deposit cash into your account, start by finding an ATM that is enabled for Cash App transactions.
How to Put Money On Cash App at ATM? [Pre-requisites]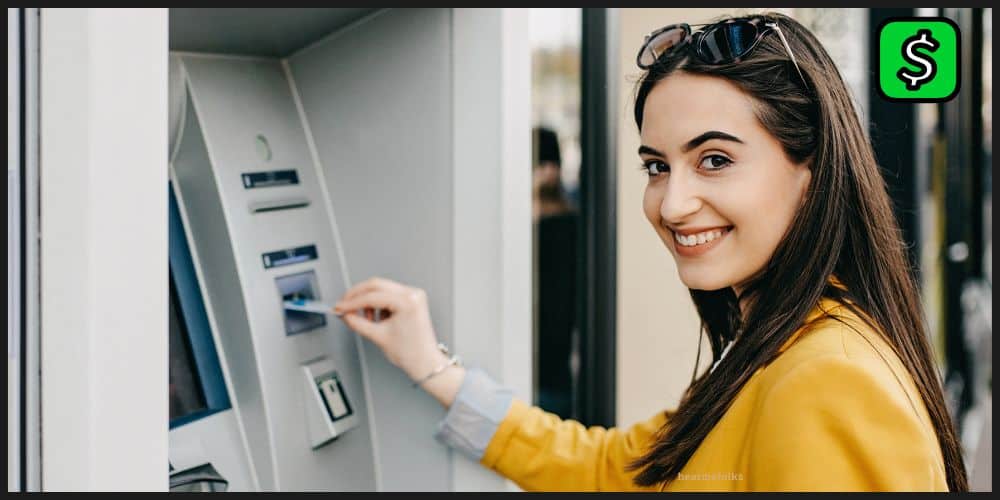 Now, on how to load Cash App Card at ATM, you need a debit card from your bank that is linked to your Cash App.
It also goes without saying that you must have the cash, as well as your 4-number PIN.
To link your bank account:
Go to the app's home screen and click the Profile Icon.
Go to Linked Banks.
Click Link Bank.
Follow the instructions/prompts.
You can also use the save navigation to modify your linked bank accounts; repeat the steps after Linked Banks:
Choose the account that needs modification.
Next, tap "Remove Bank" or "Replace Bank" and follow the instructions.
After your request has been approved, you can start using your bank account (via the corresponding debit card) to add cash to your Cash App.
Check Out: Where to Load Cash On Cash App Card?
How To Add Money to Cash App Card at ATM? [Cash App Card ATM Deposit]
The reason why Cash App users need a bank's debit card to add money to their Cash App is that you can't insert the Cash Card into an ATM machine and deposit cash.
Basically, the only option is to insert your bank debit card and deposit paper money, by following the ATM prompts, then use your Cash App to load money to your Cash Card from your linked traditional bank account.
Here are the steps to follow:
Get to an ATM and insert your bank debit card and enter your PIN.
Select your preferred language (Not all machines are set to prompt this option).
Select Deposit as the desired service.
Type the cash amount you want to load.
Insert the amount into the money slot. Some machines require you to seal the amount into an envelope – provided by the machine.
Confirm the amount and any other prompts before you complete the transaction.
Take your receipt.
The funds will automatically be available for transfer into your Cash Card via the app.
To load a Cash App card with funds from your bank account:
Open the Cash App and click the Profile Icon on the home screen.
Select Linked Banks.
Click Link Bank.
Note:
You can also add money on Cash App by loading the proceeds from selling Bitcoin or Stocks.
Another way to load funds to your Cash Card is by getting a friend to transfer money to your account for cash.
Check Out: Cash App Bank Name and Address
How Much Does It Cost to Add Funds to Cash App at ATM?
When adding funds to your Cash App at an ATM (via your linked bank card), you don't pay any fees. This is in line with Cash App's model of free services.
Basically, most transactions on Cash App are free. For example, you can buy and sell stocks without paying any commission fees.
Standard deposits take 1-3 days to arrive. However, to get your deposits instantly, the app charges between 0.5% to 1.75%.
To expedite a deposit, go to the home screen > Activity Tab > choose the transaction > select Deposit Instantly. A minimum fee of $0.25 will apply!
Checkout: How to Send Money from NetSpend to Cash App?
How Long Does It Take to Deposit Money In Cash App at ATM?
Another common query on "how to load money on Cash App Card at ATM" is how long the process takes. Cash deposit at an ATM is an instant process that takes less than 30 seconds to complete.
Some banks will immediately show the amount as part of the "Available Balance" the moment you get the receipt.
This means that the cash is ready for other transactions, such as loading your Cash App balance.
However, some banks will put the transaction on hold for a few minutes or days.
In such cases, your paper money deposit reflects as part of your "Actual Balance", and remains as such until it's verified and ready for use.
Checkout: How Do You Add a Gift Card to Cash App? & How Do You Pay with Cash App In-Store?
FAQs
1. What ATM Can I Load My Cash App Card?
Looking for a Cash App ATM deposit near me? The only way to load physical cash to your Cash App is via your bank's ATM. Note, not all ATMs accept cash deposits.
You need to check if your bank offers cash machines with this feature.
A typical machine will have 2 cash slots; one for withdrawals and one for deposits. In others, the second slot is for envelopes holding cash or checks.
2. What ATMs are Free for Cash App?
Depositing money in an ATM is usually a free service. Any applicable ATM fees are charges levied by your bank. Nevertheless, you can withdraw money using your Cash Card at any ATM.
The withdrawal transaction charges $2.50 from your Cash App balance.
3. Can You Use Cash App Card at ATM?
Yes, you can use your Cash App Card to make ATM withdrawals with your Cash PIN at any ATM. However, you cannot withdraw funds from your 'Savings' balance. When prompted, make sure to select your 'Checking' account.
Learn: How to Use Cash App Without a Card? and How to Overdraft Cash App for Gas?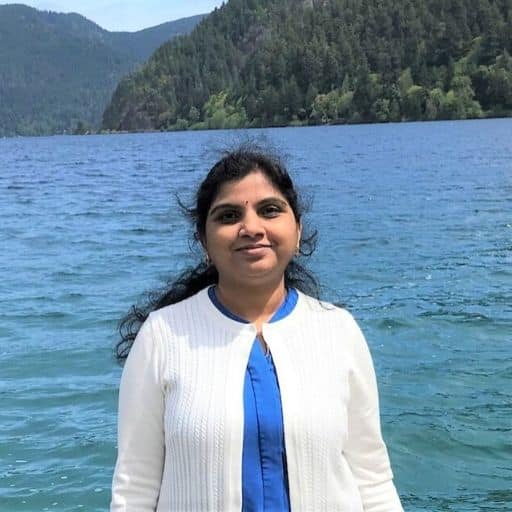 Howdy Folks, thanks for stopping by my blog.
I'm Swati, a proud mom, dedicated side hustler, full-time blogger, and a recognized millennial work-at-home expert. My expertise has been featured on esteemed platforms such as Forbes, CEO Blog Nation, Referral Rock, Vital Dollar, Databox blog, and many more. I have embarked on this incredible journey to share my firsthand experiences in the world of online income generation and to assist all of you in earning money from the comfort of your homes.
Join me in my mission to revolutionize the way we make money and achieve financial freedom. Trust me, it's not as challenging as it may seem!
Together, let's explore the boundless opportunities and pave our paths towards a prosperous future.