Can you add a Gift Card to Cash App? Be it a festive season or just a normal day, gift cards are a simple way of buying what you may need today or at a later date.
Sometimes, the money from a gift card could be just the cash you need to make ends meet.
And with Cash App being a quick platform to send and receive money, transferring a gift card to your Cash App is a smart move.
Unfortunately, Cash App does not allow users to transfer the money on the gift cards to their Cash App balances.
But just like you need a workaround to add physical cash on Cash App at an ATM, there are ways to get all, or a portion, of the gift card's cash value into your Cash App account.
This post looks at how to make the transfer, selling gift card for Cash App money, and other queries on gift cards and Cash App.
Can You Add a Gift Card to Cash App?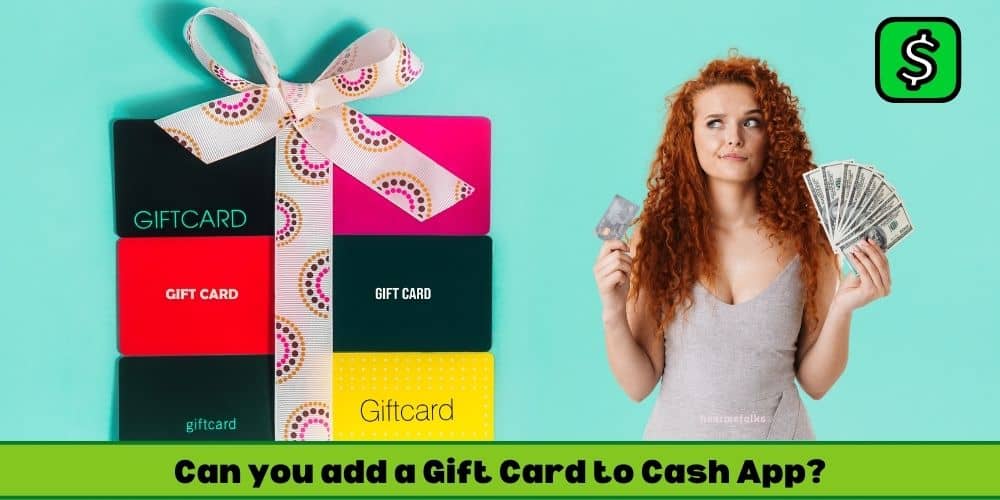 According to Cash App's terms of services, the platform does not support gift cards of any kind. The app does not allow you to cash out popular store gift cards through your Cash App account.
The platform does provide you with a free Visa Debit card for easy access to your money when shopping online or in-store.
However, you can't use the amount on a prepaid card to increase your Cash App balance.
Note:
You can receive and send money to your linked account, plus major credit and debit cards, including Visa, Discover, American Express, and MasterCard.
There are also reports of the app accepting some government-enabled prepaid cards. However, you can only add the cards' amount into Cash App but you can't transfer funds from your Cash App to the prepaid cards.
Cash App is not supporting PayPal, business debit cards, and ATM cards at this time.
What Gift Card Works with Cash App?
The simple answer is that no gift card is supported on the app.
The only way to get a gift card's cash value is to cash it out on supported digital wallets and transfer the funds to your Cash App.
For example, to add your American Express gift card to Cash App you first need to add the card to your PayPal account and transfer the money to a bank account that's linked to your Cash App.
This is just one of the several ways of adding a gift card to the Cash App wallet.
Below is a step-by-step guide for the workaround and other ways of getting the value of your gift cards on this popular payment app.
How to Add a Gift Card to Cash App?
Wondering how to add a Visa gift card to Cash App, the answer is NO, YOU CAN'T.
The cash app currently does not have a feature for adding gift card funds to the digital wallet or your physical Visa debit Cash Card.
It's worth noting however that Cash App services are evolving at a very fast pace.
Just the other day, you could only set up direct deposits on Cash App via Lincoln Savings Bank and now, you can get the service via Sutton Bank's name and address.
The point is, Cash App is fast updating its services to be at par with the likes of PayPal.
So, if they are to allow linking gift cards and other prepaid cards, the procedure would be similar to adding a debit card to your Cash App:
Launch Cash App on your smartphone and Log in.
Tap My Cash tab which is a building-shaped icon at the bottom left corner of the home screen.
In the next screen, click Add Credit Card.
Enter the gift card number and other required information.
Tap Add Card to add the gift card amount to your Cash App balance.
How to Transfer Money from Gift Card to Cash App?
There is no way to add a gift card directly to your Cash App or Cash Card. The first trick is to sell the gift card directly on sites such as CardSell, CardCash, and Giftcard.
Next, you can channel the funds through your Paypal or Venmo, or any other account that accepts gift cards.
Lastly, transfer the money to your Cash App via a bank account that is linked to both your Cash App and the other digital wallet.
As such, you can indirectly get money from a Visa gift card and use it to make payments using your Cash Card.
Further, PayPal allows you to link a wide range of Prepaid Cards, making it easy to get such funds from PayPal to Cash App.
Also Read: Can You Transfer Money From Cash App to Netspend?
How to Sell Gift Cards for Cash App?
As noted earlier, to add visa gift card to Cash App you may need to first sell the card.
The same goes for other gift cards including cards from popular retailers like Target, Walmart, and Amazon.
To get the best deal for your gift card, you can get your friends and family to purchase from you.
Additionally, there are websites where you can list your cards for interested buyers or sell directly to the site.
Top gift card marketplaces include:
1. CardCash
To turn your Target gift card into Cash App money, sell the card on CardCash. The site buys gift cards for over 1000 brands, with offers going up to 92% of the original value.
All you need is to provide gift card information such as brand name and value to know how much the site is willing to pay you. Additionally, referring your friend to sell on the website earns both of you $5 each.
CardCash pays via check, direct deposit, or PayPal. These are all payment systems that can get cash into your Cash App-linked bank account.
2. CardSell
CardSell app is a one-stop marketplace for selling gift cards instantly. The app is available for iOS and Android users.
After typing in the card number and PIN, the company verifies the details with the retailers and sends you an offer. Payment is via PayPal and typically within 24 to 48 hours.
3. GiftCash
GiftCash has been around since 2017 and lets you sell gift cards for 93% of their value. This is a neat way of converting your card into Cash App money since you can cash out via bank transfer.
If you are looking to increase your crypto, the site also buys gift cards for the currency.
Payment takes 1 to 5 days to arrive, with popular gift cards from the likes of Costco, Target, and Best Buy selling for the most value.
GiftCash only buys gift cards valued from $25 to $2,000.
4. Gameflip
Looking to sell your Steam gift card codes? Gameflip is just the site you need to list your gaming as well as other retail gift cards.
Some of the cards that sell fast on the marketplace include Xbox Live, iTunes, PSN, and Nintendo gift cards. Depending on the brand, sellers set prices at 2% to 15% off the printed value.
The money is deposited into your Gameflip wallet and can be cashed out into your Cash App-linked bank account, or via Wise, Payoneer, Skrill, and Bitcoin.
Also Read: How to Convert Visa Gist Cards to Cash?
FAQs:
1. Can you add a Prepaid Card to Cash App?
As of publishing, Cash App is not supporting prepaid cards, which include store gift cards or gift certificates.
The company only accepts bank-issue debit and credit cards from Discover, Visa, American Express, and Mastercard.
2. Can you add a Visa Gift Card to Cash App?
A Visa Gift card is just like any store prepaid card, except that this particular type is used to buy or pay for services by merchants who accept Visa debit cards.
Unfortunately, though Cash App issues you with a Visa debit card, you cannot use a Visa gift card to increase your Cash App balance.
3. Can you add Vanilla Gift Card to Cash App?
Vanilla Gift Cards, just like all other merchant prepaid cards, are not supported on Cash App.
The only prepaid cards that are accepted on the app are certain government-issued prepaid cards.
The only way to deposit the money from a Vanilla gift card into your Cash App is indirectly as explained above.
Visa Gift Card to Cash App: Final Thoughts
Ask Cash App support how to put Visa Gift Card on Cash App and the answer you'll get is a straight "impossible"; Cash App offers no feature for transferring money from a Visa gift card or linking the cards into your account balance.
Only government-enabled prepaid cards can be added to Cash App. Nevertheless, you can sell your store Visa gift card on sites that buy and sell gift cards, and deposit the money into your Cash App.
Another indirect approach is choosing your Cash App linked bank account as your method of payment when selling your gift card.
Later, you can transfer the proceeds into your Cash App. Similarly, you can get paid via PayPal and send the money into your linked bank account.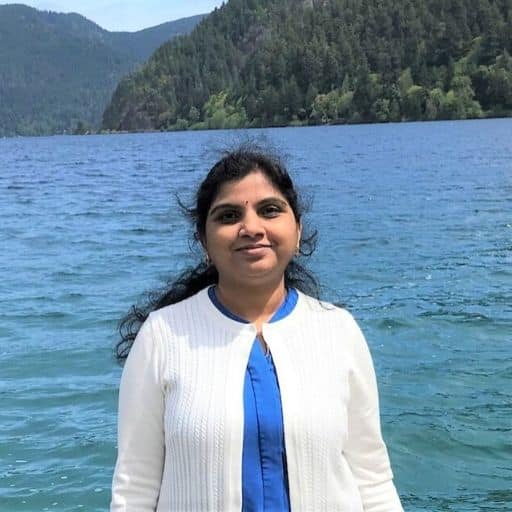 Hey Folks, thanks for stopping by my blog!
I'm Swati. I'm a mom, side hustler, full-time blogger and a millennial work-at-home expert featured on Forbes, CEO Blog Nation, Referral Rock, Vital Dollar, and Databox blog. I embarked on this impeccable journey to expose my online monetary experiences and help you all earn money from home. Come join my make money revolution and attain financial freedom – it's not as hard as you think!