Want to know how to transfer money from ReliaCard to Cash App? You couldn't be in a better place! Cash App enables you to pay and get paid with ease.
Undoubtedly, having various sources of funds for your Cash App is always welcome; this is where money transfer comes in handy.
So, can you use your ReliaCard to load your Cash App account? Yes! With a ReliaCard, you can transfer funds to Cash App, although not directly.
If you are a ReliaCard holder and are among the numerous Cash App users, this post will help you figure out how you can use the to seamlessly.
Keep reading to understand what a ReliaCard is, find out if you need to link ReliaCard to Cash App, and discover if there's a way how to transfer money from ReliaCard instantly among other things.
What is a ReliaCard?
A ReliaCard is a free reloadable payment card or prepaid debit card provided by the U.S. Bank.
It is used to disburse government agency payments such as unemployment benefits, government benefits, pension programs, and child support to relevant beneficiaries. A ReliaCard comes with no application fee.
A ReliaCard user can use the card similarly to Visa® or Mastercard® debit cards. You can use it to shop in retail stores, pay bills, withdraw from banks and credit unions, and do cash ATM withdrawals without the need to deposit or cash checks.
Payments and cash withdrawals are dependent on the available ReliaCard balance.
Notably, you don't need a US Bank account to use this reloadable Visa debit card.
You can keep track of your ReliaCard transactions, check your account balance, and manage text alerts on the ReliaCard mobile app. Besides the app, you can check your balance on the ReliaCard website, via text or email alerts, or from an ATM.
Can I Transfer Money from Reliacard to Cash App?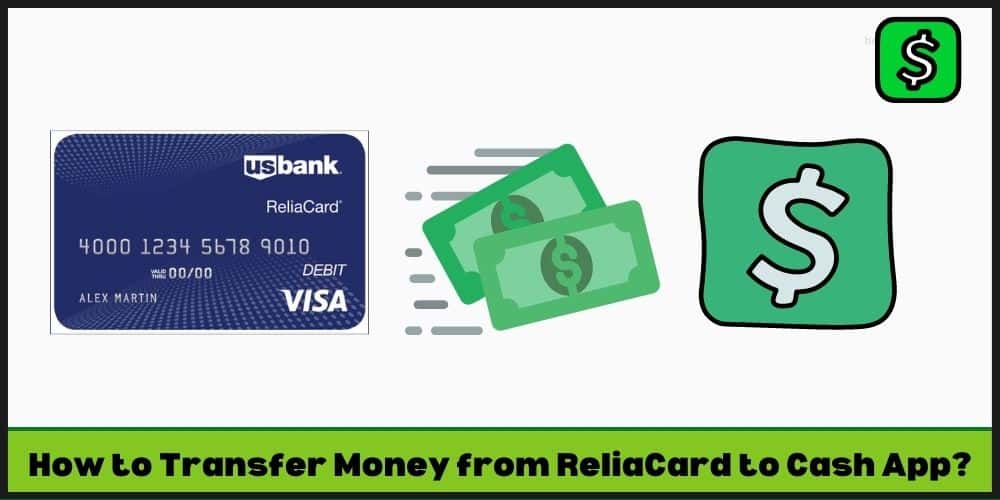 You can definitely move funds from your ReliaCard to CashApp. This will, however, happen in two stages: you will first move funds from ReliaCard to a bank account that you have already linked to Cash App, then use the bank account to fund your Cash App account.
The bank account acts as a bridge since there's no way to initiate a direct transfer between a ReliaCard account and Cash App. The entire two-step process can take 3-8 business days.
How to Transfer Money from My Reliacard to Bank Account?
To do this you need to:
Head to ReliaCard Log in on the cardholder's official website.
Scroll the 'Manage Money' menu
Choose 'Card to Bank Transfer'
In-put bank account information as prompted and the amount of money you want to move
Initiate the transfer by tapping 'Transfer Funds'
Note that you will not be charged transaction fees for the first two transfers of the month. However, a fee of $2.00 applies from the third transfer of the month.
It takes 3-5 business days for your account to reflect the transfer.
Once your funds are available in your bank account, you can now transfer money from the account to Cash App.
How to Transfer Money from a Cash-App Linked Account to Cash App?
If you already have a linked bank account follow the steps below:
Open Cash App
Go to the 'Banking' tab
Choose 'Add Cash'
Key in the amount you would like to move from your bank to Cash App
Click 'Add'
Verify your ID by typing your PIN or providing Touch ID
If you have not linked your bank account, first link it using the steps below:
Go to Cash App profile
Click on 'Linked Banks'
Chose 'Link bank'
You will be prompted to supply your account information
Verify your identity using your PIN or Touch ID.
Usually, adding cash to the Cash App balance from a linked account is instant. If there's a hitch, Cash App support takes around 3 days to resolve the issue.
New Article: Moving Money From Cash App Card to Earnin App
How Do I Link My Relicard to Cash App?
The process of linking your US Bank Reliacard to Cash App is similar to linking other debit and credit cards. Note, however, that this step is not necessary because presently, you still cannot directly use your ReliaCard as a funding source for your Cash App transactions.
Going by how to link debit cards to Cash App, here's how you can link your Reliacard to Cash App
Open Cash App
Click on the Profile
Go to 'Linked Banks'
Opt for 'Add bank using debit Card'
You will be required to enter your card information including your debit card number, expiration date, CVV, and the ZIP
Click 'Add Card'
Does ReliaCard have a Routing and Account Number?
ReliaCard has no Routing and accounting number.
Accounting and routing numbers are usually used to identify your financial institution and differentiate you from other account holders respectively.
This makes it easier for your account to support different types of deposits and multiple payment methods from various sources.
ReliaCard, on the other hand, does not require these numbers since it can only receive funds from the relevant agency.
Related: How to Transfer Money from Varo to Cash App?
How Much Can I Transfer from My Reliacard?
Wondering what is the transfer limit on ReliaCard? The US Bank has not stated any ReliaCard to bank transfer limit. That said, you may face limits when transferring the same funds to Cash App especially if your Cash App account is unverified.
Cash App limits the amount of money an unverified account holder can receive in their account within a 30-day duration to a maximum of $1000.
You can go beyond this limit by verifying your identity with Cash App – you will need to supply your name, date of birth, and the last 4 digits of your Social Security Number.
How Long does it Take for ReliaCard to Transfer Money?
It takes 3- 5 business days to move funds from ReliaCard to Cash App. You will need 3-5 days for a ReliaCard to Cash App-linked bank transfer, from where you can instantly move funds to Cash App.
How Can I get Money off My ReliaCard Without the Card?
You can use the ReliaCard to do online purchases, buy over the phone, or pay bills online. You only need to ensure that the address on the online purchase form or bill is identical to the one on your card.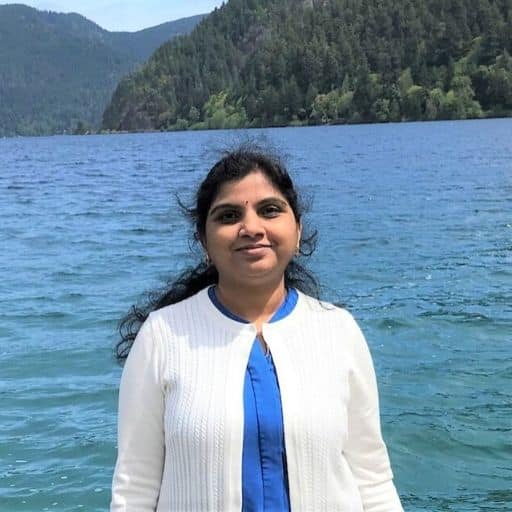 Howdy Folks, thanks for stopping by my blog.
I'm Swati, a proud mom, dedicated side hustler, full-time blogger, and a recognized millennial work-at-home expert. My expertise has been featured on esteemed platforms such as Forbes, CEO Blog Nation, Referral Rock, Vital Dollar, Databox blog, and many more. I have embarked on this incredible journey to share my firsthand experiences in the world of online income generation and to assist all of you in earning money from the comfort of your homes.
Join me in my mission to revolutionize the way we make money and achieve financial freedom. Trust me, it's not as challenging as it may seem!
Together, let's explore the boundless opportunities and pave our paths towards a prosperous future.