Does Varo work with Cash App? You may be among the many who silently question whether the two e-wallets are compatible.
Fortunately, Varo and Cash App are compatible. Transfer of money from Varo to Cash App and vice versa is doable and quite easy. All that's required is to link your Varo to your Cash App, and you will be good to go.
It's now typical to have more than one financial services app on your smartphone, not counting apps from credit unions and traditional banks. As such, compatibility between apps can make money transactions easier.
With this in mind, digital payment platforms like Zelle, Varo, PayPal, Earnin, and Cash App strive to allow linking between external apps for faster transfers of cash.
So, do Varo and Cash App work together, and are transactions between the apps fast and free?
Continue reading for more on Varo and Cash App, including how their Visa debit cards work.
Cash App vs. Varo
Like Cash App, Varo Money offers an easy and cheap way to transfer money between users and make business transactions.
The digital bank was accorded a national bank charter in 2020. The move made Varo the earliest e-wallet to be a fully-fledged bank in the United States. This is in contrast to Cash App which partners with traditional banks for ACH direct deposits and the provision of debit cards.
Unlike traditional banks, you only require an email address to transact on Varo. Cash App on the other hand assigns users a unique identifier known as a $cashtag to enable instant cash transfer. The app also allows instant transfer of cash using a phone number or an email address.
In addition, both apps allow you to link an external account (bank or card account) to fund your wallet or transfer funds to your other personal banking account.
Does Varo Work With Cash App?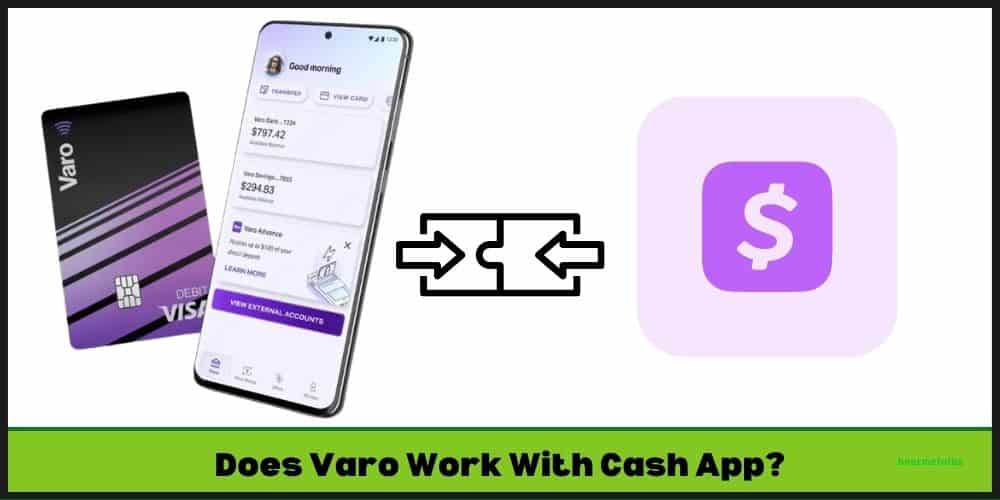 Varo and Cash app work together via the "Link an Account" and "Link Bank" features on Varo and Cash App respectively. The link is made possible by the fact that users in both apps have unique bank routing information.
Moving funds between the two accounts can take seconds for instant transfers or days when the transaction is made via the ACH network. The charges vary from a zero to a small percentage, depending on the method speed required for the transaction.
How to Link Cash App to Varo?
As said earlier, for Varo to Cash App transfer to take place, you first have to link the two applications together. The similar functionality between Cash App and Varo is what makes the linkage straightforward and fast.
Note, both Cash App and Varo online bank offer debit cards in addition to account and routing numbers (plus a secured credit card for Varo customers).
Here are the steps to follow when linking Cash App to Varo without your Cash App card.
Go to your Varo mobile app.
Click on "External Accounts" under "My Varo".
Click "Link an Account".
Find or search Cash App from the List and select it.
Enter and submit your Cash App login credentials.
Enter the details required to set up this linkage (Email, phone number, and password).
Note: To link Cash App to Varo, the feature is powered by Plaid, a system for automatically linking users' information from one financial institution to the next.
Related Post: How Does Plaid Work?
How to Transfer Money From Varo to Cash App?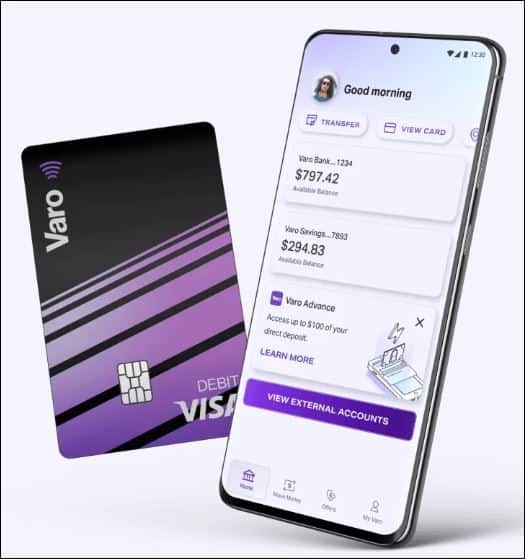 To move cash from Varo to a Cash App account, the first step is to link the two accounts. Below is the linkage process without using your Varo Debit Card.
Launch Cash App.
On the home screen, tap the "Banking" icon.
Tap "Link Bank".
Type or paste your Varo routing information.
Once your accounts are linked, you need to:
Open Cash App and log in to your wallet.
Tap "Add Cash".
Enter your preferred dollar amount.
Choose the linked Varo Account.
Validate the transaction.
The transfer amount takes a few business days to feature in your Cash App balance.
To get your routing information associated with your Varo Money:
Sign in to your Varo App.
Tap Move Money.
From the options, choose Direct Deposit.
The Routing and Spending Account Numbers will display.
It is also worth noting that you can provide your employer with your Cash App or Varo routing info for depositing your next paycheck.
Can you Transfer Money From the Cash App to Varo?
Yes, you can make a Cash App to Varo money transfer provided that you have added your Cash App to Varo.
With your Cash App linked to Varo, you need to:
Launch your Varo mobile app.
Click on "Move Money".
Select the linked Cash App account as the account to move money.
Validate the transaction.
The limit of your transfer is usually written below the amount tab.
You can also transfer money to Varo from your Cash App by adding your Varo account and routing number to Cash App.
With this kind of linking, your Varo will receive two trial deposits from Cash App, just for confirmation then you will be able to make a Cash App to Varo transfer.
Cash App to Varo transfer using this method usually takes 1-2 business days to go through.
How Long Does it Take to Transfer Money From Varo to Cash App?
For security reasons, ACH transfers from Varo to an external entity, say your Cash App Bank Account takes 2-4 business days to go through.
This is a direct deposit transaction that can at times take up to 5 days. To move money faster between the two financial accounts, you can link your Cash Card to Varo for free instant transfers.
Are There Limits When Sending Money from Cash App to Varo?
Yes, when making a Cash App to Varo transfer in Cash App, there are daily, weekly, and monthly transfer limits. New Cash App users have a sending limit of $250 in a 7-day period and can get deposits of up to $1,000 in a 30-day period.
When you use your Cash Card to make the link, the implication is that your Cash App will have been verified. As such, your transactional limits between the apps increase considerably.
Using the "Cash Out" option, you can send up to $7,500 into your Varo account every week. Via the "Add Cash" option, you can receive unlimited amounts from your Varo app.
Additionally, when transferring money from Cash App in the Varo App, the transfer limit of the specific transaction is usually displayed below the cash tab.
Lastly, transfers via the ACH from Varo App to other bank accounts are capped at $5,000 per transaction and $10,000 per month.
Are There Fees When Using Cash App with Varo?
ACH transfers to and from Varo take several days to go through but are free. The instant money transfer option from Cash App to Varo, however, attracts a 0.5-1.75% fee for each transaction.
Luckily, Varo does not charge for instant transfers to any of the participating apps including Cash App, Venmo, and PayPal.
FAQs:
Can I Transfer Money from Varo to Cash App?
Yes, you can move cash from Varo to Cash App by connecting your Varo account or Visa Debit Card to Cash App.
Once the link is approved, you can deposit funds from your Varo account to Cash App, or even use your Varo debit card to make payments and purchase with Cash App.
Another way of making the transfer is using an Allpoint ATM to withdraw money from a Varo Card for free and deposit the paper money to your Cash App.
Can You Transfer Money From Cash App to Varo Bank Account?
You can make a Cash App to funds money transfer after you have connected your Cash App and Varo accounts.
You have the option of either using your Varo mobile app to make a deposit from your linked Cash App bank account or using Cash App to send funds to the linked Varo Visa account.
Can I Use My Varo Card on Cash App?
If you want to use your Varo debit card for making payments with Cash App, you just need to add it to your Cash App as your linked bank card.
Since Cash App allows only one bank account/card to be linked to the wallet for each user, you'll have to replace any card that you may have linked earlier so as to add your Varo card to Cash App.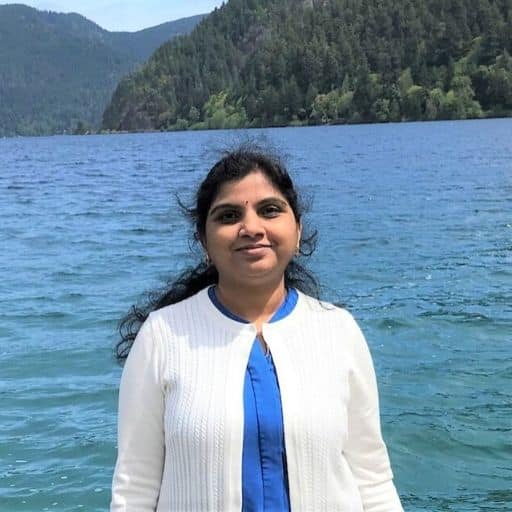 Howdy Folks, thanks for stopping by my blog.
I'm Swati, a proud mom, dedicated side hustler, full-time blogger, and a recognized millennial work-at-home expert. My expertise has been featured on esteemed platforms such as Forbes, CEO Blog Nation, Referral Rock, Vital Dollar, Databox blog, and many more. I have embarked on this incredible journey to share my firsthand experiences in the world of online income generation and to assist all of you in earning money from the comfort of your homes.
Join me in my mission to revolutionize the way we make money and achieve financial freedom. Trust me, it's not as challenging as it may seem!
Together, let's explore the boundless opportunities and pave our paths towards a prosperous future.