Are you used to accessing your money on the go and wondering "does Plaid work with Cash App?". This post explores the integration between these fintech platforms.
The answer is yes, Plaid works with Cash App to allow easy linking of your bank account to your digital wallet. Through Plaid, the link is fast and seamless, and allows for fast transfer of money and access to transaction histories.
To cover the topic thoroughly, we shall look at how Plaid gets your banking information and the security of your financial details.
Most importantly, read on to find out how and where to find Plaid on Cash App and vice versa. Also, can you bypass Plaid when using Cash App?
Let's find out:
Does Plaid Work with Cash App? Does Cash App Work with Plaid?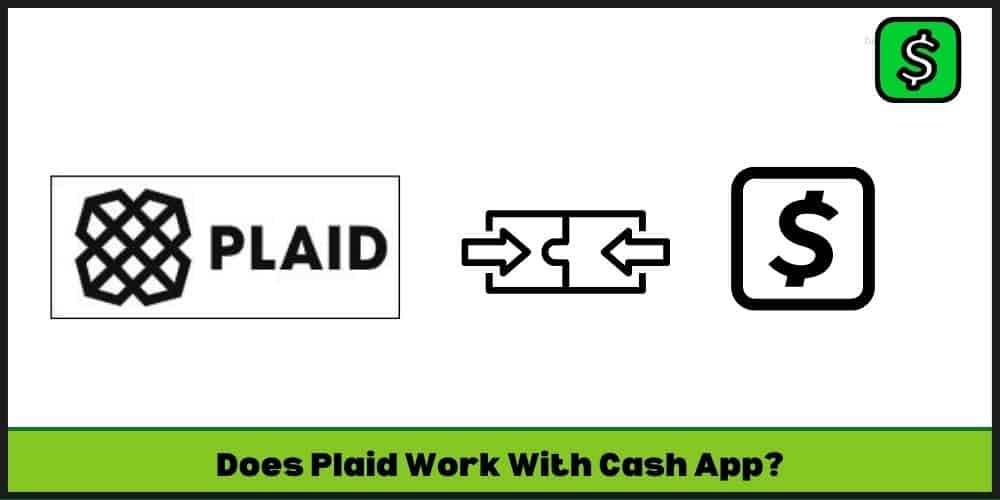 Yes, Plaid works with Cash App. Plaid serves as the intermediary between Cash App and various banks, facilitating secure connections and transactions. It enables Cash App users to link their bank accounts and access banking features within the app.
Cash App is one of the companies that have access to the Plaid network. More to this, most leading money and investment apps use Plaid. The list is long with notable apps being Venmo, Chime, WorldRemit, Acorns, NetSpend, Wise, and Green Dot.
Basically, any app that allows you to connect a bank account, for funding or cashing out, you can use Plaid as a workaround during the linking process.
How Does Plaid Work With Cash App?
Plaid connects your bank account to Cash App by verifying your banking information automatically. Further, to ensure best practices, Plaid encrypts your banking information, making it secure and safe when moving money online.
As an intermediary, Plaid allows apps like Cash App fast access to the details required for transactions such as direct deposits, checking account balances, and payments to other applications.
So, does plaid support Cash App? Yes, but the only way the connection works is that you, as the user, have to share your banking credentials with Plaid. The information required is usually your bank login and secret password.
Once you key in the information, the Plaid service acts as a middleman when you use Cash App for your online transactions. Typically, networks remove unnecessary delays when sending & receiving money, making bill payments, and requesting payments.
Using Plaid for your Cash App payments also helps in preventing fraud; the industry standards require a secure verification process and only providing information to legitimate digital wallets.
For example, if an app requires to know your bank account balance only, Plaid shares that specific information while your other bank details remain encrypted and hidden.
Without Plaid, your bank external bank accounts can take days to be verified manually by your wallet.
Also, you'll experience the same delays whenever you need to use your Cash App account for all financial or investment applications that need your banking information.
Important Post: Does Cash App Support Earnin
What Bank Does Cash App Use For Plaid?
As noted above, Plaid provides an information network for banks and credit unions; there are institutions that provide users with a traditional bank account. However, Cash App isn't a bank.
This begs the question, what bank is Cash App with? To provide the financial data required for banking, the Cash App platform partners with Lincoln Savings Bank and Sutton Bank.
The banks assign Cash App users with a unique account number for use with any Plaid-powered app. Additionally, the institutions are responsible for issuing the Cash App debit card that is branded as Cash Card.
When requesting for a paycheck transfer through Cash App, the routing number required to initiate the transfer is also provided by the banks; 073923033 for Lincoln Savings Bank Cash App and 041215663 for Sutton Bank Cash App.
Read: How to Use Cash App Without SSN?
How Do You Find Cash App on Plaid?
Plain is automatically connected to participating financial apps, including Cash App. Simply put, the service integrates with third party apps, including Cash App, to offer tabs or fields where you fill in your bank information to link your financial accounts.
When you open your peer-to-peer payment app and navigate the menus to add a bank account, credit card, or debit card, you'll be prompted to make the link with or without using Plaid.
That said, Plaid may not show if you are logged in through an outdated Cash App version. The current version is 4.0.0 (06/13/2023) and requires you to be using iOS 7 or later (App Store) or Android 4.4 or higher (Play Store).
Note: You are not required to have a Plaid Portal account to link any of your accounts or apps via the Plaid service. Further, having a Plaid account won't make the linking process easier or faster.
Why Isn't Cash App On Plaid?
While Plaid allows some financial applications users to connect with the network when linking their banks, the names of the financial services may not appear on the Plaid website.
This is not an oversight but rather how the Plaid app works. Generally speaking, the service only shows the primary financial institution that supports the banking activities of any participating app.
Consequently you won't find Cash App in the list of financial institutions when you opt to "link using Plaid".
To make this secure connection, you'll have to provide your Cash App bank account details and let Plaid check the authenticity of the information.
The connection is one-time and thereafter, Plaid will provide any information needed for banking services on Cash App.
The best part is that you can deny any linked apps access to your banking info by changing your sharing preferences on your Plaid Exchange account.
How to Connect Cash App to Plaid?
Does Cash App use plaid? The answer being in the affirmative, plus the fact that the Square Cash App doesn't appear on Plaid's list of banks or credit unions, how is the linking done?
Here are the steps on how to link Cash App with Plaid:
Log in to Cash App from your mobile device and click the user icon.
Choose Linked Banks.
Click 'Link Bank'.
Read the notification on linking using Plaid and tap Continue.
From the list of institutions, tap on your bank.
Enter the credentials for your bank; email address and password.
Click Submit.
Follow any other instructions needed to verify your account.
If you can't see the name of your bank in the 'Link Bank' menu, use the search bar to find your bank by typing the name or its formal abbreviation.
After the link is approved, your bank account will appear in the 'Linked Banks' page.
Can I Use Cash App Without Plaid?
If you want to bypass Plaid or your bank bank is not showing on Cash App, you can add your account manually. The process can, however, take longer during verification. Also, depending on your bank, Cash App may have to carry out a test deposit to confirm that the link works.
Plaid offers a fast and secure way of verifying your personal information for most applications that deal with online banking. That said, if the manual process doesn't work, contact Cash App Support, Plaid Support, or your bank for help.
Some of the common issues why Cash App refuses to connect with or without Plaid include:
Entering the wrong credentials; incorrect bank account information.
Using the wrong password when validating via Plaid.
Using an absolute Cash App version or an unsupported browser.
Cash App or Plaid servers being down.
Using unstable internet connection.
In such scenarios, you may need to follow a manual linking process instead of the normal automatic Plaid set up
How to Link Cash App Manually Without Plaid?
In 2023 and for the up-to-date Cash App version, here are the steps to link a bank account without using Plaid:
Log in to Cash App and click the Profile icon.
Choose Linked Banks.
Click 'Link Bank'.
Tap Continue.
Click on your bank or use the search bar to find the institution and tap on it.
In the next page where you are prompted to 'Enter your credentials', tap the X at the corner to cancel.
You'll be asked to confirm the option of exiting the process, tap Yes, Exit.
Enter your routing number and press Next.
Key in your account number and press Next.
Re-enter your account number to confirm, then press Next.
Cash App will process the request, approve it, and add your account into the list of your linked banks.
If you have problems with the process, Cash App advices that you manually Cash Out to the bank account:
Click the Money tab.
Tap Cash Out and type the amount.
Select your transaction speed as Standard.
In the search bar write "cashapp".
Tap Add Manually.
Type your routing number and account information.
A Standard transfer on Cash App is free but takes up to 3 business days to reflect in your account. That's about how long you'll have to wait before the link is verified and approved.
Plaid Isn't Working On Cash App [Here's what to do]
Get in touch with Cash App's customer service team or start an in app chat with Cash app support. To do so, follow these steps:
Log into Cash App
Tap the profile icon in Cash App
Select Support
Select Start a Chat and send a message
Alternatively, you can talk to the Cash App team by phone on 1 (800) 969-1940. Phone lines are open Monday through Friday, 9:00am to 7:00pm EST.
Instagram: @CashApp
Twitter: @CashApp @CashSupport
Tiktok: @CashApp
Twitch: twitch.tv/CashApp
Reddit: u/CashAppAndi
Facebook: SquareCash
How to Bypass Plaid On Cash App?
Yes, you can opt not to use Plaid on Cash App when adding a new bank account to your wallet. To make the link manually, just cancel the page asking you to link via Plaid once you get to the 'Link Bank' menu.
Cash App will then ask you to confirm your choice of bypassing Plaid and prompt you to type in your bank details. The process, compared to using Plaid, is time consuming and open to errors.
Note: You can also bypass Plaid on Cash App by adding a debit card that reflects the account details and balance of your preferred bank account.
Luckily, Cash App accepts most cards including American Express, Visa, and Discover.
To add your debit card on Cash App:
Tap the user icon.
Scroll to press Linked Banks.
Press Link Debit Card.
Key in your card details.
Tap Link Card.
For the link to succeed, the card has to be active and not past its expiry date.
Related: Does Varo Work With Cash App?
Is Plaid Legit On Cash App? Is Plaid Free On Cash App?
Plaid is a free service available for users with accounts in participating apps.
The service reduces the multi-factor authentication processes that come with validating a bank account for cash transfers or be accessible across different fintech and banking apps.
The fintech company gets a fee directly from the specific app whenever a user connects their financial data via the Plaid network.
Plaid is legit and reliable with over 12,000 financial institutions using the network to link accounts to 7,000+ Plaid-powered apps.
Further, the company reports market penetration of 1 in every 4 people in the US.
1. What Bank Is Cash App On Plaid?
Cash App utilizes Plaid to connect with various banks and financial institutions. Plaid acts as an intermediary between Cash App and the user's bank account, enabling secure and seamless transactions.
However, it's important to note that Cash App uses Lincoln Savings Bank, an FDIC insured institution, as its main bank to connect with Plaid.
2. Do I have to Use Plaid On Cash App?
Not necessarily! Though Plaid is the best option, when connecting your bank account to Cash App, you can still choose one of the following approaches without relying on Plaid:
Manual Bank Account Entry: You can manually enter your bank details, including the bank routing number, bank name and address, as well as your username and password.
Debit Card Connection: Another option is to connect your bank account using your debit card instead of relying on Plaid.
3. Is Plaid On Cash App Safe?
Yes, Plaid on Cash App is safe and secure. While, Cash App prioritizes user security and partners with trusted services like Plaid for secure transactions. Plaid implements robust security measures to ensure data privacy, in conjunction with participating banks, banking applications, and credit unions.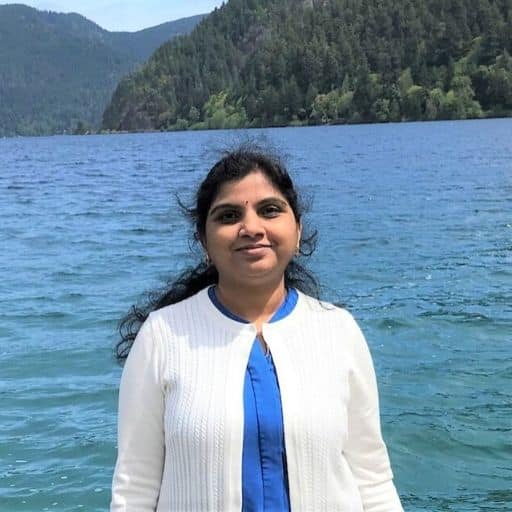 Howdy Folks, thanks for stopping by my blog.
I'm Swati, a proud mom, dedicated side hustler, full-time blogger, and a recognized millennial work-at-home expert. My expertise has been featured on esteemed platforms such as Forbes, CEO Blog Nation, Referral Rock, Vital Dollar, Databox blog, and many more. I have embarked on this incredible journey to share my firsthand experiences in the world of online income generation and to assist all of you in earning money from the comfort of your homes.
Join me in my mission to revolutionize the way we make money and achieve financial freedom. Trust me, it's not as challenging as it may seem!
Together, let's explore the boundless opportunities and pave our paths towards a prosperous future.