Wondering how to transfer money from Cash App to PayPal? You are among the many people who wonder whether there is a possibility of linking these two financial tools.
Sadly, there is no straight way of linking Cash App and PayPal accounts. With that said, it is possible for you to indirectly, through other tools send funds from PayPal to Cash App and vice versa.
Cash App works well with some mobile banking services. For example, a Chime account can be linked to your Cash App in-app and without much hassle.
However, with other services like NetSpend, you need a workaround to transfer funds to and from Cash App.
Detailed below is a guide on how to link Cash App to PayPal via intermediary money transfer services and how to move funds between the two services.
Does PayPal Work With Cash App?
Cash App and PayPal are two of the most popular payment applications following their large user base. They are both efficient tools for online money transfers. However, despite the many similarities they share, the two aren't directly connected.
The services are in competition, with Cash App being newer but making strides to command a bigger share of the mobile money market.
As such, Cash App is consistently introducing new features and collaborating with other service providers. Who knows, soon you could be linking Cash App to PayPal in-app.
In the meantime, below is how to move your funds from Square Cash's Cash App to a PayPal wallet.
Can I Transfer/Send Money From Cash App To PayPal?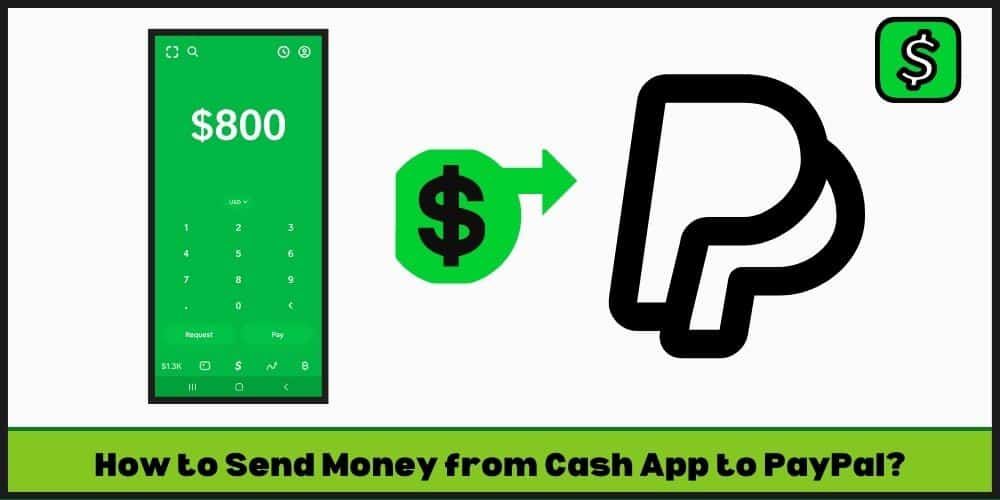 Though direct money transfers between Cash App and PayPal aren't possible, there are ways of doing the transactions indirectly.
The similar practicality between these two digital wallets is what makes this possible.
Most importantly, the two financial platforms both allow a linkage to personal bank accounts.
All you need to do to move cash from Cash App to PayPal is to join the individual digital wallets to a shared bank account.
You can then move funds from Cash App to your bank as a standard or instant Cash Out, then transfer the funds to your PayPal.
Charges: A standard Cash Out from Cash App is free and takes up to 3 business days to complete. On the other hand, you can initiate an Instant funds transfer for a 0.5% -1.75% charge.
How To Transfer Money From PayPal To Cash App Without Card?
Launch the PayPal app and log in.
Tap your PayPal balance, then click on the Transfer option.
Pick your bank from the options.
Key in the amount you want to move and click Enter.
Click Transfer now.
The money will reflect in the account after 3-5 days for a regular transfer. If you choose instant transfer after typing the amount to move, the transaction takes at most 30 minutes to complete.
After the funds hit your bank, it will be possible to load it into your Cash App.
Open the Cash App.
Tap on the Banking option.
Tap on 'Add Cash,' and select the sum you want to move.
Tap on Add.
Enter your pin/touch ID and confirm the transfer.
How to Transfer Money from Cash App to PayPal through A Bank Account?
This is the easiest way to get your transfer done, provided that the bank account is linked to the two digital wallets and that it can take deposits and make withdrawals.
Open Cash App and Log in.
Click the Money tab, then tap on Cash Out and select the sum you want to transfer.
Choose your transfer option: Standard transfers take some days but are free, Instant transfers are immediate but you will incur a fee for the transaction.
Validate the transaction (PIN or Touch ID).
Wait for the withdrawn amount to reflect and upon confirmation, you can now deposit to your PayPal account using these steps;
Open PayPal and log in.
Tap Wallet then click Transfer Money.
On the next page, choose 'Add money to your balance' then pick your bank.
Type the amount.
Tap Add and validate by entering your PayPal pin.
Add Money to PayPal Via A Cash App Card
The Cash App card is among the shortlisted banks/cards that are compatible with PayPal. To move money from the debit card to your Cash App:
On PayPal, go to Wallet.
Below your balance 'Add banks and cards' the plus sign (+).
From the pop-up below, tap 'Debit and credit cards'.
Use the Touch ID or Pin to continue.
You can then choose to fill in Cash Card details or use the camera option to scan the card.
Follow the prompts; such as keying in your card digits, security code, and expiry date.
With your PayPal account linked to your Cash Card, you can effortlessly send money to Cash App from PayPal anytime.
In case of a PayPal transfer to Cash App denied issue, check on the verification status of the email registered with PayPal or the available account balance for insufficiency.
Related Post: What's My Cash App routing Information?
Can You Transfer Money From PayPal To Cash App?
As mentioned said, Cash App and PayPal cannot be linked directly but through financial intermediaries. These intermediaries are either a shared bank account or via the Cash App Debit Cash Card transfers.
Below are Cash App PayPal key frequently asked questions:
Does It Cost To Transfer Money From PayPal To Cash App?
PayPal charges a 1% fee, up to $10, to move funds to the Cash App Cash Card instantly.
Typically, standard transfers are free on both apps but come at an expense of time: they take 1-3 business days to go through; they are a better choice when you aren't in a hurry.
How Long Does It Take To Transfer Money From PayPal To Cash App?
As said earlier, the duration of the transfer depends on your preference. Opting for the standard transfer will see your transaction take 1-3 days. However, Transfers using the Instant transfer option will take just a matter of minutes, but at a fee.
You Might Be Interested In: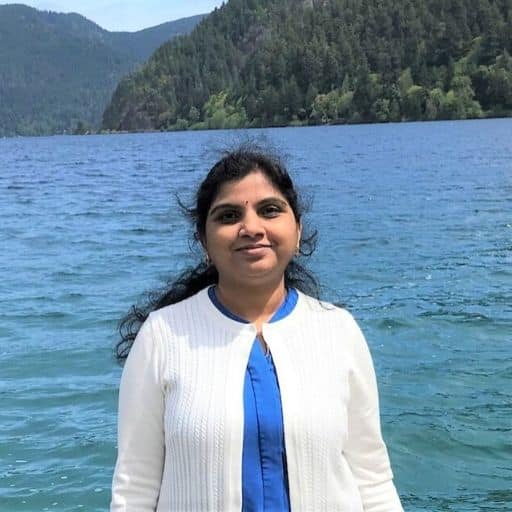 Howdy Folks, thanks for stopping by my blog.
I'm Swati, a proud mom, dedicated side hustler, full-time blogger, and a recognized millennial work-at-home expert. My expertise has been featured on esteemed platforms such as Forbes, CEO Blog Nation, Referral Rock, Vital Dollar, Databox blog, and many more. I have embarked on this incredible journey to share my firsthand experiences in the world of online income generation and to assist all of you in earning money from the comfort of your homes.
Join me in my mission to revolutionize the way we make money and achieve financial freedom. Trust me, it's not as challenging as it may seem!
Together, let's explore the boundless opportunities and pave our paths towards a prosperous future.