What is the best way to get paid while doing good in this world? It's by selling plasma! And, addressing the question – "what are the highest paying plasma donation centers near me", can be your answer to quick cash.
U.S News reports that you can make up to $1,000 or more monthly from this simple exercise.
Plasma donation centers offer donors rewards worth upfront costs through selling serum created from their red cells which can fetch hefty profits depending on demand factors outside our control!
Each session takes around 2 hours or less and can be repeated twice weekly. And provided that you are healthy, you can donate plasma regularly for a steady income while helping the advancement of medicine.
So, how do you go about donating this precious blood component? Is it safe to donate plasma and at what frequency? Read on to find out the requirements, how to maximize your earnings, and where to donate plasma for money.
Highest Paying Plasma Donation Centers Near Me
Now that you know how important a little plasma can be in the life of your fellow man, how about you help out, at a fee of course!
Some of the highest paying or top rewarding centers that you will come across are outlined below. I have also included the expected payment from your donation. Have a look:
#1 BioLife Plasma Services – Earn up to $1200 per month
This is arguably the most popular and the highest-paying plasma donation center in the US. This is an affiliate of Takeda Pharmaceutical Company Limited with collection centers in the US and Europe.
The company is known to pay up to $1,200 per month to its donors. Apart from a reward for each donation, you get bonuses depending on your donation frequency.
You can also make up to $150 per referral once your friend makes their second plasma donation. For specific questions about plasma donation requirements and eligibility, find a BioLife Plasma plasma donation center near you and contact them.
#2 CSL Plasma – Make $400/month
On average, CLS plasma donation centers pay around $400 per month with some first-timers making up to $1k monthly. The rate varies depending on the center and blood type.
New donors also earn a $10 welcome bonus when they sign up here. The company has over 270 centers in the US, Europe, and China.
Click here for CLS plasma donation centers near you. Here's a quick Google Map search showing a CLS Plasma Donation Center Near Your current location.
#3 Octapharma Plasma – Earn over $700 per month
Donate plasma for money at any Octapharma center and earn up to $1,000 every month. Rewards depend on the location and how long you take to donate.
The company states $700/month as the expected plasma donation pay for frequent donors. To earn more, they regularly offer multiple promotions throughout the year. Rewards include cash and e-gift cards.
The more you donate, the more offers you qualify for.
Download Octa App on iOS or Playstore, start donating, and get up to a $100 referral bonus for inviting new plasma donors!
#4 ADMA Bio-Center – Get $650/month
This FDA-approved center pays up to $70 per plasma donation (for the first 5 visits) plus additional rewards on a promotional basis. The best part is that their refer-a-friend buddy bonus program rewards you with $50 for every friend you get to donate twice.
Their facilities are located in Knoxville and Maryville, Tennesse, Conyers and Kennesaw, Georgia, and Goose Creek, South Carolina. To donate, you must be residing within 50 miles of any of the centers.
View all Octapharma Plasma centers
#5

Parachute

–

Make $4,000 Annually
Do you want to get paid instantly for your plasma donation? Try Parachute donation centers in Texas, US. You can make up to $40 an hour and up to $4k in a year.
Payments are automatically credited to your Parachute Visa debit card immediately after you donate plasma. The first two visits can earn you up to $205; $70 for the visit and $130 during the second visit.
Further, the center offers incentives to increase your earnings.
For example, the Parachute app notifies you about bonus activities such as referrals, time incentives, and in-app challenges. Complete the extra tasks and you'll "Power Up" fast for better rewards.
Each referral makes you $10. Additionally, whenever your friend levels up, you get an extra $10 up to seven times.
#6 Biotest Plasma – Make Up to $45 per donation
For plasma donation centers that pay well, look no further than BioLife Plasma. The company is based in Boca Raton, Florida. They accept donations from both men and women.
The reward for each donation is $30 – $45, with the possibility of earning more for donating plasma if your blood type is AB. Finding donors with AB blood type is difficult hence the high reward.
According to Biotest, some of its centers can get you paid $1000 per month. Payment is through prepaid Visa cards. If you are going to BioLife, be sure to look out for first-time donor promos and coupons.
Click here to find their nearby donation centers in the states.
#7 BPL Plasma – Make $300 monthly
This is a UK-based plasma donation company with centers across the US. The company has been in business for over 25 years and pays plasma donors up to $300 monthly.
First-time donors are not required to make appointments. Just find a BPL plasma donation near you and make money now. Such centers can be found in Texas, Oklahoma, Florida, and New Mexico, among other states.
Also Read: Highest Paying Sperm Donation Banks Near You
What Is Plasma?
The main function of plasma in the body is to transport nutrients, proteins, and hormones to the parts of the body where they are needed.
Plasma is, therefore, very critical in the treatment of certain health conditions and medical emergencies. For this reason, plasma is fondly christened as 'the gift of life' by some health organizations and is in very high demand.
Unfortunately, plasma cannot be made synthetically, so live donors are the only source of the blood component.
What Is Plasma Donation?
Plasma donation is the process of drawing blood from a donor's arm via a needle placed in a vein for about 1 hour and a half (90 minutes). The blood then undergoes a process called plasmapheresis in which a special machine separates plasma from the rest of the blood components.
Once the plasma is collected, the rest of the components are mixed with a little saline solution and returned to the donor's body.
Note: Plasma donation for a first-timer also includes a screening process to determine eligibility.
What Is Plasma Donation Used For?
Plasma is rich in antibodies, clotting factors, and proteins in addition to water, salt, and enzymes. Healthcare experts can separate these components and concentrate them in various treatments.
Plasma components are effectively used as treatments for health conditions and medical emergencies including burns, trauma, and shock. They are also used in therapies for some chronic conditions including auto-immune disorders and hemophilia.
Requirements To Donate Plasma For Money
Requirements for plasma donation may vary from one location to another. Variations mostly feature in age brackets, body weight, diseases, and other activities that affect your body in one way or another, for example, body piercings and permanent makeup.
The typical requirements to donate plasma include:
Age: between 16-69 years

Weight: at least 110 pounds in weight

Be in good health- this is determined after thorough medical screening
Required documents include:
Official Photo ID

Proof of residency

Border Crossing Card or Visa for non-US citizens

Social Security Number Proof
Additionally, you should watch your diet. Eat enough proteins, especially beef, the day before and after donating plasma! You also need to drink plenty of fluids to stay hydrated.
Quick Tip – A spoonful or two of peanut butter about an hour before donating helps bump your blood quality!
How Much Money Can You Make Donating Plasma?
Plasma donation pay varies from one center to another. Typically, you can earn from $20 per donation with the highest paying plasma donation centers paying $50 and more.
If you are eligible and willing, you can donate twice per week which earns you from $160 – $400 and above per month.
Notably, factors such as body weight, promotions or bonuses, whether it is the first or subsequent visit, and blood group can also determine how much you earn. Let me explain:
Bodyweight

– some guidelines dictate how much plasma you can donate depending on your weight. Generally, the more you weigh the more plasma you can give and the more money you earn.

First vs repeat visits

– first visits can take 2 hours or more because they involve other activities such as testing and interviews. Most centers will pay more during the first visit to compensate you for your time.

Promotions/Bonuses/incentives

– you can earn extra for subsequent visits and referring others.

Blood group

– people with blood group AB are in the highest demand because their plasma is compatible with everyone. Sadly, they only make up 2 in 50 people. Here's the good news though, people in this category can make up to

$1000

in

plasma donation centers that pay well!
Overall, plasma donation is a quick money-making strategy and the amount you're compensated will be determined by how much blood serum or plasma you can donate. You typically receive payment on a prepaid debit card that has been specifically created just for these transactions!
Plasma Donation Near Me
Use this interactive map to find a plasma donation center near you.
Have the location turned on your device to get accurate results!
Where Can I Donate Plasma For Money?
Wondering where else can I donate plasma for money? Start by searching for "plasma donation centers near me".
#8 Nuvance Health – Compensation Not stated
Formerly known as Western Connecticut Health Network, this is a health care company with facilities in New York and Western Connecticut.
They are currently looking for plasma donations for Covid-19 research. Since no payment details are posted on the website, get in touch with the staff at any of their locations.
#9 B Positive Plasma – Get over $500 monthly
Looking to make money from referrals? B Positive Plasma rewards you $20 for each person you successfully get to donate. Additionally, you can make $50 for each of your first 5 donations. And, there is no limit to how many referral bonuses you can earn!
Despite the name, the company accepts donors of all blood types. Payment is via a reloadable Visa debit card. To donate here, you must live within 50 miles of their centers in Cherry Hill and Glassboro in New Jersey, US.
Become a B Positive Plasma Donor here
#10 KedPlasma – Get up to $400 per month
Kedplasma collection centers give you a bonus of $20 if you haven't donated in the last 2 weeks. Each center has its reward program with most paying up to $400 per month.
The company, a subsidiary of Kedrion Biopharma has been in operation since 2004 and serves the following states:
Georgia

Florida

North Carolina

Texas

Nebraska

Texas

Alabama

South Carolina

Louisiana

Ohio
#11 Interstate Blood Bank Inc – Get $50 per donation
Operating under the Grifols brand, IBBI is a Tennessee-based plasma and blood donation company with centers in over 15 states. They have been in the plasma industry since 1949.
Typically, your first five plasma donations earn you $250, that's $50 each time. Thereafter, you get around up to $30 per donation. Bonuses include $10 for your 5th or 8th donations.
To donate plasma for money, visit any of the IBBI centers listed here.
#12 Grifols – Make $200 per month
On the condition that your plasma is viable for medicine use, Grifols will pay you up to $200 monthly for your donations. They specify that you need to return at least a second time to ensure that your plasma is used to make medicine.
You can also earn through their referral program with a repeat donor making you $100.
Locate a Grifols center near you.
#13 Scantibodies – Make over $400 per month
Scantibodies plasma donation centers only operate within California, US. The company states on their Facebook page that as a new donor, you get $495 during the first month with return donations making you $405.
Additionally, you get between $10 and $80 with every successful referral.
Click here for directions to Scantibodies center
#14 TrueHealth Plasma – Make up to $450/month
Simply known as thplasma, this is a New Jersey-based plasma collection company with 2 centers; Fair Lawn and St. Elizabeth, New Jersey. Payment is through a Visa prepaid card system.
New donors get $250 for the first 5 donations.
#15 GCAM Plasma – Earn $30 per donation
Green Cross is a South Korean plasma donation center with collection centers in the United States. Compensation ranges from $25 to $30 for every donation. The rate can, however, vary from one center to the other. To earn bonuses during promotion offers, you are encouraged to be a frequent donor.
Check out their locations to start your donations.
#16 New York Blood Center – reward not stated
This is among the plasma donation facilities that do not publish their rates. The center collects plasma to aid the recovering victims of accidents and ailments. The company has been in the plasma industry for over 50 years and currently runs over 20 collections centers across New York.
Locate a plasma center near you.
#17 Canada Plasma Resources – Get up to $65 per visit
This is a Canada-based plasma donation company. It serves the areas around Saskatoon, Calgary, Winnipeg, Regina, Edmonton, and Moncton. Both the FDA and the European Union have certified the company.
The first donation earns you $30 with a subsequent visit in the same week making you up to $65. The compensation depends on the quantity of plasma you donate.
#18 BSC – Make $500 per donation
Looking for "the highest paying plasma donation center near me?" Try Biological Specialty, a company said to pay up to $500 per donation. They have strict pre-screening procedures with type AB blood donors being in high demand.
Currently, their facilities are also accepting blood donations from people who have received COVID-19 vaccines. To donate first, call the company for a pre-screening interview.
#19 Saturn Bio – Earn up to $150 per donation
For the highest-paying plasma donation center near you, Saturn Bio qualifies. Their donor compensation rates are amazingly high. For starters, you get $100 during the first donation and $150 in the second. The third visit sees you pocket $100. Thereafter, you get a reward of $50 for each plasma donation.
Further, you get a bonus of $20 on your 7th donation, provided that you donate plasma 7 times a month. Are you male with blood type AB? Saturn Bio is looking for you and they are ready to pay extra for your donation. Specifically, you'll make $60 instead of $50 per donation, and a $30 bonus for the 7th donation in a calendar year.
Other programs that pay donors at the company include diabetes research. Under the program, if you are positive for the disease and meet other screening protocols, you get $100 per blood donation.
Currently, the company is accepting blood donations in their Indianapolis location only.
#20 Hemarus Plasma – Make $800 per month
Other incentives include $5 with your initial donation with military personnel and students getting an additional fiver. The company is based in Florida and runs three donation centers in the state.
#21 Promedic Plasma Resources
Would you wish to make quick money in Canada?
Head over to the Promedic plasma collection center in Winnipeg, MB, and make your donation. In the US, the company has a collection facility in Amherst, New York.
Their compensation details are discussed during your first appointment.
Other Paid Plasma Donations Centers Near Me 2022
Reward: not stated
Locations: Birmingham (AL), Tuscaloosa (AL), and Nashville (TN)
Reward: Earn redeemable points plus a branded t-shirt for first-timers.
Proceed to this portal to find a Vitalant Blood Plasma donation center near you: https://donors.vitalant.org/dwp/portal/dwa
Reward: $35 per donation and more for rare blood characteristics.
Locations: Beaumont, Texas
#25 Carter BloodCare
Reward: Prizes and gift cards (points)
Locations: https://ww2.greatpartners.org/donor/schedules/centers
#26 ImmunoTek Bio Centers – Reward not stated
This is a leading plasma and blood collection company that pays you $20 per referral. However, they haven't stated how much you get per donation.
That said, according to this Reddit thread, you can earn $20 during the first visit and $30 for the second donation. Plasma donors in the discussion also talk of promotions that can earn you $35 to $40 for repeat donations.
You can donate plasma in any of their 20+ centers in the US.
Click here to locate an ImmunoTek center nearest to you.
Find a Plasma Donation Center Near You
To help you find a plasma for money center or company in your vicinity, check out this Google Map widget for your current location (Enable location tracking on your device to get accurate info).
Alternatively, you can also try this tool available at Donatingplasma.org for a more advanced search.
Is It Bad To Donate Plasma?
Plasma donation makes a whole lot of difference to people who need it. The process not only saves lives but also helps treat and alleviate the suffering of people with various health problems.
If you can donate, it is a good thing; think of all those people who would want to touch lives by donating but they can't.
While donating for free is also an option, choosing to donate plasma for money is purely a personal choice and comes as an added advantage to those looking for ways to make up to $500 fast.
What about your health? For starters, the people who handle plasma donating processes are professionally trained and they also do it in a sterile environment. After the process, it takes your body about 48 hours to recover.
That said, you should expect mild dizziness, fatigue, and nausea immediately after the process.
Get Paid to Donate Plasma: FAQs
1. Does Red Cross Pay for Plasma?
There's no indication of the Red Cross paying people to donate Plasma!
This means you can donate your plasma for free at the Red Cross. Of course, since it isn't paid work, all donations will go towards helping others in need; we're sure they appreciate any help possible (even if it's just blood!)
More recently, the American Red Cross is receiving
convalescent plasma
donations from people who have recovered from or been vaccinated against Covid-19.
2. Which center pays the most for Plasma?
How much plasma donations end up earning you varies depending on factors such as how much a specific center pays, its accessibility, your body weight, frequency of donation, blood type, and the existing reward programs.
Considering the typical earnings range from $160-$400 per month, search for the best paying plasma donation centers near me and narrow down a center from there.
3. What Disqualifies You From Donating Plasma?
You may not pass the screening for donating plasma if you are below 18 (or 16 for some centers) or above 69, weigh below 110 pounds, lack proper identification documents, suffer from certain conditions and diseases such as HIV, do lots of drugs, or engage in other risky behaviors like taking certain medications, blood thinners and growth hormone injections.
In addition, certain centers may have specific requirements so check before you proceed.
4. How Old Do You Have To Be To Donate Plasma?
For most centers, the eligible age is from 18 to 69. Others will start at 16 or cut off at an age younger than 69.
5. How Many Times Can You Donate Plasma In A Week?
6. Is Donating Plasma Painful?
Besides the point where the needle enters your vein which is similar to a mild bee sting, the process is painless. You may feel slight dizziness, fatigue, or nausea immediately after though.
Ready to Donate Plasma for Money?
The highest-paying plasma donation centers can earn you up to $1200. While such centers are not found everywhere, you can always find centers that pay somewhere between $160 and $400 for plasma donations. Plasma is in high demand in medicine which makes donating it not only a noble cause but also a lucrative venture.
If you decide to go ahead, be sure to donate plasma to FDA-approved facilities. While at it, ensure that you check out a donation center's specific requirements to save yourself time and energy.
Lastly, we would like to hear about your experience as a plasma donor. How does it feel and how is the pay? Leave a comment.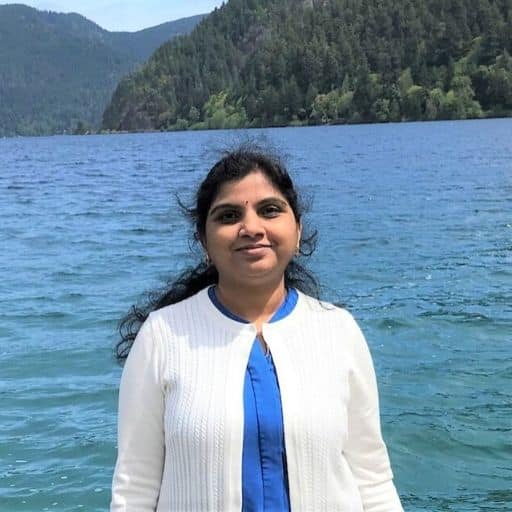 Hey Folks, thanks for stopping by my blog!
I'm Swati. I'm a mom, side hustler, full-time blogger and a millennial work-at-home expert featured on Forbes, CEO Blog Nation, Referral Rock, Vital Dollar, and Databox blog. I embarked on this impeccable journey to expose my online monetary experiences and help you all earn money from home. Come join my make money revolution and attain financial freedom – it's not as hard as you think!