In this post, we will explore the most practical ways to convert visa gift cards to cash. You might ask, why should someone convert his or her gift to liquid cash? Well, the reasons are many, for example, with hard cash, you can purchase items cheaply compared to when using virtual currency.
Typically, the card might be a gift from a friend or family, or you may have acquired it as part of a promotion. And in most cases, you'll often find stores offering deals if you buy Visa gift cards from them. This can, in turn, save you a good amount of money when shopping in their stores.
That said, you cannot use gift cards to withdraw money from an ATM machine. At the same time, not every retailer accepts these financial tools as payment methods.
Luckily, you can transfer or redeem the card's dollar value into your bank account, and from there, you can access the money as cash. This is just, however, one of the many ways in which you can get real dollars from your Visa Gift Card.
Wondering, how can I get money off of a gift card? We shall cover all the possible solutions including an extensive look at how gift cards work.
Let's get started.
How to Convert Visa Gift Cards to Cash?
Here we are going to learn how to get cash from a visa card. For starters, converting your visa gift card to cash is a great way to use the balance you have on the card.
This is because most gift card purchases come in fixed denominations — $1, $5, $10, and so on. As such, you might find it impossible to utilize a $0.99 card balance.
To exchange your visa card for cash, there are multiple ways to do it. Whatever be your reasons, though, the goal is to access the amount noted on the card as if it were straight from your cash wallet.
However, in a few cases, some methods let you have hard cash in your hand, others treat your card as if it were real cash.
To ensure that you get the highest value for your card, the options we've put together in this post have the advantage of being legit and very simple to execute. Check them out below!
1. Buy Other Gift Cards Using Your Visa Card
If a particular store prohibits you from buying items using your visa card, you can use your card to buy the store's gift card and now use it to pay for items in that store. This method is as good as getting liquid cash for in-store use.
More so, if you search the web keenly, you will find some store gift cards that are 20% off meaning you will get 20% more value from your Visa Card balance on popular stores like Walmart and Amazon.
Apart from the discounts, you can reap other benefits such as getting free Amazon credit for exchanging Visa for Amazon Gift cards.
Alternatively, you could choose to use the Swagbucks App or Survey Junkie Pulse and earn gift cards from many other stores by shopping online or even playing games.
Download the Survey Junkie Pulse app to take surveys and get paid. Earn Cash or GiftCards – Click here to get started!
Related Article: Can You Combine Vanilla Visa Gift Cards?
2. Cover Your Bills via Visa Card
Paying bills using your Visa Gift Card, is the same as converting your gift to cash – although, in this case, you won't get to pocket or see the hard cash.
It is also worth noting that Visa Cards are perceived as credit cards and attract transaction charges. So, before going down this route, first, consider how much it will cost in terms of fees.
How to Liquidate a Visa Card by Paying Bills?
A billing provider that accepts Visa cards for payment includes the likes of Plastiq. Here, you can pay large bills such as a mortgage, vehicle, purchase, and more.
Sadly, not all companies will allow making such huge payments but you can still use your card for buying gas, groceries, or even topping up your phone credit.
3. Trade In Your Card at a Gift Card Exchange Kiosk
Another great option is visiting a gift card exchange kiosk to trade in your Visa Gift Card. These kiosks are usually bright yellow in color and are usually located inside grocery stores, shopping malls, and supermarkets.
The process is easier than you think; just key in your gift card data, wait for an offer and depending on the rate, accept or decline. Once you accept, you will receive a voucher card from the machine which you will now take to the cashier and get your money.
Some gift card exchange kiosks, such as Gift Card Bin, will even give you cash.
Where to Sell Visa Card for Cash?
Regardless of how you acquired your gift cards or why you want to convert them to cash, here are some platforms to try out.
4. Sell your Visa Card Gift Through Apps
This is one of the most common methods of cashing gift cards. Typically, you can choose to either sell through an app or a website. However, this can somewhat be expensive since the fees charged by some platforms fees can be too high.
For example, Raise an app for both Android and iOS devices, takes a 15% commission. Another legit app to liquidate gift cards instantly is Prepaid2Cash which charges an 8% fee.
Next, let's discuss the process involved in selling your visa card on various websites.
5. Sell Visa Gift Cards for Cash Online
Yes, you can sell visa gift cards for cash through popular websites like Gift Card Granny and CardCash.
If you have a digital card, then the whole process can be instant. However, if you have is a physical card, some of these websites will send you prepaid postage that you can use to send in your card. This means that you won't end up spending any money on mailing.
And if you are wondering how you can email a gift card to a friend for free, sites like Gift Card Granny makes it easy for you.
When it comes to selling though, just like the apps, websites too cut a fee. So before agreeing to sell, make sure you not only know how much percentage they will take but also go through their user reviews for the best deals.
Can You Exchange Visa Cards for Cash?
Wondering, if can you trade visa gift cards for cash. Getting cash from your gift card is possible through apps and websites. The easiest way, however, is to sell your card in person!
This involves selling your gift card to other people or converting your visa card at a gift card exchange kiosk into money. Also, adding money to either your PayPal account or bank account is close to having money in cash by simply adding the extra step of withdrawing it.
So, how can you get cash for your Visa Gift Card fast? Here is how:
6. Sell Your Visa Card to Other People
There are always people around you who are willing to buy gift cards cheaply. And through this, you will have evaded the commissions incurred in online exchanges.
That said, you probably have to accept less than the balance on your card for people to buy your card.
Additionally, if you are going to sell a physical card to a buyer who is far from your location, keep in mind the shipping cost.
Start by check out sites like Craigslist or eBay for such arrangements, and ensure due diligence to avoid scammers.
7. Exchange Visa Card to Money By Buying and Selling items
Most stores treat Visa cards as credit cards. This means you can use your card to buy items online or in-store for the dollar value of your card.
If you spot a product at an ideal price, you can buy it then later resell it at a profit or at a breakeven price. This can be a great option if you get your cards easily through tasks such as normal internet browsing.
Keep an eye for items on sale, buy using your gift cards, sell, and make a side hustle out of it!
8. Give them out as Gifts
Sometimes, you may be required to give out gifts, and in most circumstances choosing the right gift for a friend or family member can be challenging. But if you have a Visa Gift card you, can give it to a friend and let them decide on what to buy.
What I like about this gift idea is that you can get Visa Gift cards for $1, $10, $100, $200, and all the way up to $500. This makes them a perfect alternative to high-value gifts.
9. Cash Your Gift Card on Jour Cards Store
Are you struggling to find a simple route to exchange Visa cards for cash? Try Jour Cards Store
This is an online payment and games e-shop. The platform comes highly recommended with a 4.3-star rating on Trust Pilot.
They offer several services including the exchange of Visa gift cards for liquid cash. The store uses online currency through platforms such as PayPal and Bitcoins.
Jour Cards gives you 80% of the total value of your Visa Gift Card, and take the remaining 20% as commission. Before the deal goes through, the company tests your card for viability through their exchange department.
Jour Cards store will either wire your money to your e-wallet or account email. The whole process takes around 1 to 3 days.
Other Jour cards offers include steam wallet gift cards.
10. Try Visa Gift Card Cash Back
If you have a Visa card and are wondering if you can get hard cash from it, the simple answer is probably not. Withdrawing from an ATM requires you to key in your PIN (personal identification number).
And, because Visa gift cards do not have PINs, then you cannot get a cash advance on a visa gift card. Only prepaid cards can be used to get cash from an ATM or to claim cashback offers.
However, depending on a store's rules, you can go for "cash back". Simply purchase using your gift card and return the item for cash. I have to warn you though, not many stores support this and you may be found in contravention of return policies.
Also Learn: How to Combine Visa Gift Cards
Visa Gift Card with No Money
Is there a way to buy a Visa Card with no money? For starters, it is not entirely possible to get a Visa gift card with no money. Nonetheless, you can earn money on a Visa and other gift cards by completing simple tasks on rewards platforms such as Swagbucks.
All it takes is a few simple steps:
Sign up for Swagbucks. This is entirely free by just creating an account using your email and a password.

Earn Swagbucks points by completing surveys, finding shopping deals, alongside taking advantage of promos.

Last but not least, redeem your SB points for a Visa Gift card starting at $10.
Click here for more on How Swagbucks Works.
Transfer Visa Gift Card to Bank Account
You can transfer Visa gift cards to your bank account, although not directly. As much as gift cards are treated as credit cards, the balance isn't transferable to a bank.
But there are some ways to make the conversion. Much of this involves going through digital wallets, money transfer services, and gift exchange kiosks.
How to transfer a Visa Gift Card to a Bank Account
Add your gift card to your Venmo or PayPal account and proceed to transfer your balance to your own account.

Visit a Gift Card Exchange Kiosk, get money for your voucher, and deposit it to your account.

Sell your gift card to a website or app that pays you direct deposit to your account.

Buy a money order using the Visa card, then deposit it in your bank account.
Transfer Visa Cards to PayPal
PayPal is one of the most popular methods for making both in-store and online payments. This American-based company also lets you keep your money in an online wallet, just as you do with a bank account.
PayPal goes even further to accept gift cards from the leading global payments merchants; Visa, American Express, Discovery, and MasterCard.
11. Add Visa Card to Your PayPal Wallet
PayPal is built to enable its users to transact entirely online for a fee. Normally, the service charges a fee that is equivalent to 3% of the transaction value.
Additionally, you can use prepaid Visa cards to send money through PayPal. What this means is that you can use your card balance to buy items from any merchant that accepts PayPal.
As such, you have the power to transfer money to your linked bank account or send it as a gift card to fellow PayPal users. Alternatively, you can sign up for apps such as Ibotta and earn free cashback that you can withdraw to your PayPal wallet- which is as good as cash.
How to cash out Visa gift card through PayPal
Log in into your PayPal account

Select 'Wallet' option
Click 'Link a card or bank' and continue through the prompts
When PayPal asks for your personal information, add your Visa Card details. Then click 'link card'
In case an error occurs, which is normal, there will be a need for you to register the card with your issuer so that an address is linked to the Visa card. After that, PayPal should have no problem accepting it.
Create a PayPal account here.
Can you Use Visa Card for Cash App?
Cash App, just like PayPal, accepts prepaid and credit cards from Visa, American Express, and MasterCard alongside Discover.
Almost every government-enabled prepaid card is supported by the app but you cannot use Cash App to deposit money to any of the cards. When it comes to Visa gift cards, add the card to your PayPal balance, then cash out as you normally do with PayPal.
Checkout: How to Transfer Money from Gift Card to Cash App?
12. Visa Card to Venmo
You can add your Visa card to your Venmo account. The service works similar to PayPal but even better, why? This is due to the simple fact that it is actually free to transfer money from your Venmo account to your bank account. This is unless you go for the 'instant transfer' option that carries a 1% fee off the transfer amount.
This feature sees money transferred into your destination account within half an hour. Otherwise, you should get your money within 3 business days.
To transfer money via Venmo account to your bank account, go to the Venmo app click and on 'add gifts'. If you get a warning message for fraud prevention, do not worry, you can either choose to try again or call Venmo customer care for assistance.
13. Use Visa Card to Buy a Money Order
Walmart and other grocery stores will let you purchase money orders using your gift card. However, first, check if this option is available in your area since the service is dependent on state law. The money order can be deposited into your bank account for you to access the money.
One more thing is that, if you have too many money order deposits, there is a possibility of banks closing down your account for security purposes.
Visa Gift Card ATM Withdrawal
Can you withdraw cash from a visa gift card? The simple answer is no!
While prepaid cards can be used to withdraw cash from an ATM or as cashback in a store, gift cards don't carry the same privileges. To get cash from a cash machine, you first have to find a way to transfer the 'gift' into your bank account. You can do this by selling the card for cash aid directly to your bank.
Can you Exchange Gift Cards for Cash at Walmart?
Are willing to pocket less than your gift card's worth? If so, then Walmart is worth looking at.
The retail giant offers a gift card trade-In Program under the Walmart exchange program. And through it, customers can get up to 97% of the original card's face value. The percentage is, however, not guaranteed due to the fluctuations in the trade-in value of different cards.
The exchange program does not apply to Walmart Gift Cards' that are neither returnable nor refundable unless when required by the state's law.
When purchasing a Visa gift card at Walmart it's worth noting that you will be charged an activation fee on a sliding scale, depending on the card's value. For example, a $100 Vanilla Visa Gift Card costs you $5.44 extra!!
How to Exchange Vanilla Gift Card for Cash?
Can you get cash from a Vanilla Visa gift card? Probably not!
You cannot get cash from a Vanilla Visa gift card directly. Similarly, you cannot transfer money or withdraw money from the card. Instead, you can exchange or sell the card to a willing buyer, for the total or a fraction of the card's value. You can also try any of the other workarounds outlined in this post.
To add to that, Vanilla Gift cards require an activation fee, which is how the sponsor (Visa and the issuing bank) earns from the product. So, if you are planning on reselling consider the activation fee when pricing your gift card.
FAQs
1. Are Visa gift cards like cash?
Visa gift cards are like cash, in that they are preloaded with money to a given dollar value. One way is to use them as cash is by buying things in a store, physically or online.
However, unlike cash transactions whereby you get your balance in notes and coins, gift cards retain the balance after the purchase value is deducted.
Also, not all sellers accept gift cards as a mode of payment which is unlike cash that is (mostly) universally acceptable.
2. Are Visa gift cards considered as cash advances?
Depending on how you purchase a gift card, the transaction can be treated as a cash advance. This is usually applicable when you use a credit card to pay for the gift card. In such a case, you will be charged a cash advance fee, and on top of that, you'll pay a high interest rate.
Altogether, visa cards are considered as cash advances when buying from a financial institution or when buying a prepaid card instead of a gift card.
3. Are Visa gift cards redeemable for cash?
If you have a Visa card and questioning and thinking if it is redeemable for cash the answer is no. This is due to the fact that while Visa gift cards and prepaid debit cards are somewhat similar, only the former can be cashed out on an ATM. The only way to get value from your gift card is by using it to make a purchase at a select retailer.
Other than that, you can sell a gift card online or in person for cash. You can also exchange your gift card for a different gift card to a store of your choice.
4. Can you get cash back from a Visa gift card?
As a general rule, only prepaid Visa cards are accepted when claiming cash backs. The only way to use your gift card is by reselling it, purchasing stuff, buying a money order, or regifting it to a friend. To get cash from the card, you have to jump some hoops, such as reselling it at a lower dollar value.
5. Can you transfer money from a gift card to a debit card?
It is not possible to transfer money from a gift card to a debit card directly. However, you can sell your gift card through an app and the company that buys your gift card can directly deposit the money in your bank account or they may choose to write you a check. You can also opt to add the gift card to your PayPal account and withdraw the amount in cash via a PayPal-linked debit card or bank account.
6. Can gift cards be used to launder money?
Yes, both store gift cards and prepaid cards have been used by criminals to launder money for the simple fact that they allow anonymity. Generally, these cards can be used to avoid causing laundering alerts.
For example, one can pre-load large amounts of money into a prepaid card and transfer small amounts into bank accounts – a process known as smurfing. This is very common with drug traffickers and is obviously illegal.
7. Is it legal to buy gift cards with gift cards?
The legality of buying gift cards using other gift cards solely depends on the company's policies.
Typically, retailers allow consumers to use gift cards in their store to buy other gift cards of the same brand card or from their affiliated third parties.
To be clear though, there is no state or federal law that prohibits using gift cards to buy other gift cards.
Converting Visa Gift Cards to Cash:
The Take Away
Converting your Visa gift card to cash is easier said than done. This is as a result of financial laws that do accord gift cards the same rights as Visa debit cards that can be used at an ATM.
The widespread use of these types of cards, however, presents a ready market for both buyers and sellers. As such, you can get cash from your Visa gift card through online marketplaces such as Gift Card Bin.
You can also cash out your Visa gift card by adding it to your PayPal account. I have also outlined other workarounds above. And for any method that I may have overlooked, comment below.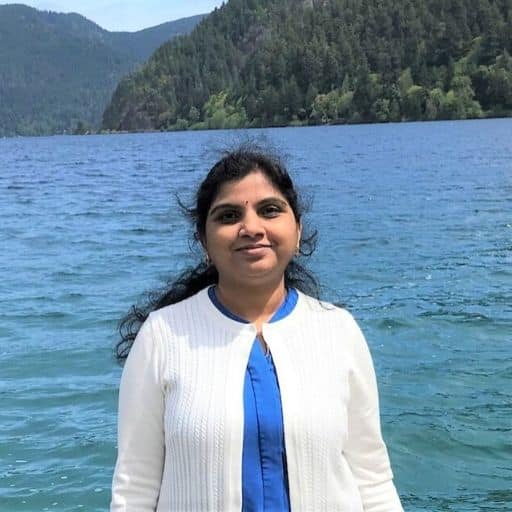 Howdy Folks, thanks for stopping by my blog.
I'm Swati, a proud mom, dedicated side hustler, full-time blogger, and a recognized millennial work-at-home expert. My expertise has been featured on esteemed platforms such as Forbes, CEO Blog Nation, Referral Rock, Vital Dollar, Databox blog, and many more. I have embarked on this incredible journey to share my firsthand experiences in the world of online income generation and to assist all of you in earning money from the comfort of your homes.
Join me in my mission to revolutionize the way we make money and achieve financial freedom. Trust me, it's not as challenging as it may seem!
Together, let's explore the boundless opportunities and pave our paths towards a prosperous future.