Gift cards have become a go-to present for any event. These cards are a time-saving alternative to finding a physical gift that someone will like.
What better way than to let your loved ones have a choice in buying their own gift?
While these cards have obvious advantages, once you spend most of the funds, using that teeny bit of remaining money can be a hassle.
Essentially, you can withdraw the funds into your PayPal account using the steps we have mentioned in this article. Moreover, you can also sell the card to a kiosk, which will reimburse you for it.
Another way is to add the card funds as an e-gift card on your favorite shopping website.
But the real question still stands: can you combine your Visa gift cards to save yourself from wasting those few extra bucks? Well, keep on reading to find out.
How to Combine Visa Gift Cards?
If you want to combine the remaining amounts on your various Visa gift cards into one card, you may run into an issue.
Since these cards are not reloadable, there's no real way to combine the funds onto an existing card. Hence, combining your Visa gift cards isn't really an option.
However, before you decide that the only solution left now is to toss these cards away into a trash can, we would like you to reconsider.
As the following methods can provide you with the solution you're looking for.
What Are the Best Ways to Extract Funds from Your Visa Gift Card?
If you're looking to liquidize your Prepaid Visa Gift Card, there are several ways to go about it. Therefore, don't lose hope on that $0.89 in your gift card because the following methods will help you secure this change before you throw away the card.
1. Use Multiple Payment Methods for a Transaction
The most simple method to get every penny out of a gift card is to do a transaction using two cards.
Many merchants allow you to divide the cost of your goods between two cards. This is true for most grocery and convenience stores.
In some cases, you don't even need to know the exact balance remaining on the gift card.
If you plan on using the remaining balance of the gift card, be sure to use that card as your first method of payment.
In the modern internet age, most cash registers can connect right to the bank that records the amount left on the card. The remaining funds will be immediately deducted, leaving you to pay the rest of the total.
In other cases, you may have to tell the cashier exactly how much is left on the card before you start paying.
If you are unsure how much money is left on the card, contact the phone number on the back to check the balance.
2. Sell Your Card to an Exchange Kiosk
If you're not the kind of person who wants to go through the trouble of checking your card's balance, then this might be the best method for you.
There are kiosks or booths all over malls and supermarkets that allow you to exchange gift cards for cash. One such facility is Coinstar Gift Card Exchange Kiosk!
Therefore, for this step, take your cards to one of these booths near you and put your gift card into it. The kiosk will check the remaining balance on the card and offer you a payout.
If the offer sounds reasonable, press accepts and a receipt will be issued for you. Take this invoice to the cashier, and they will reimburse you for the amount on the receipt.
3. Add the Remaining Funds to PayPal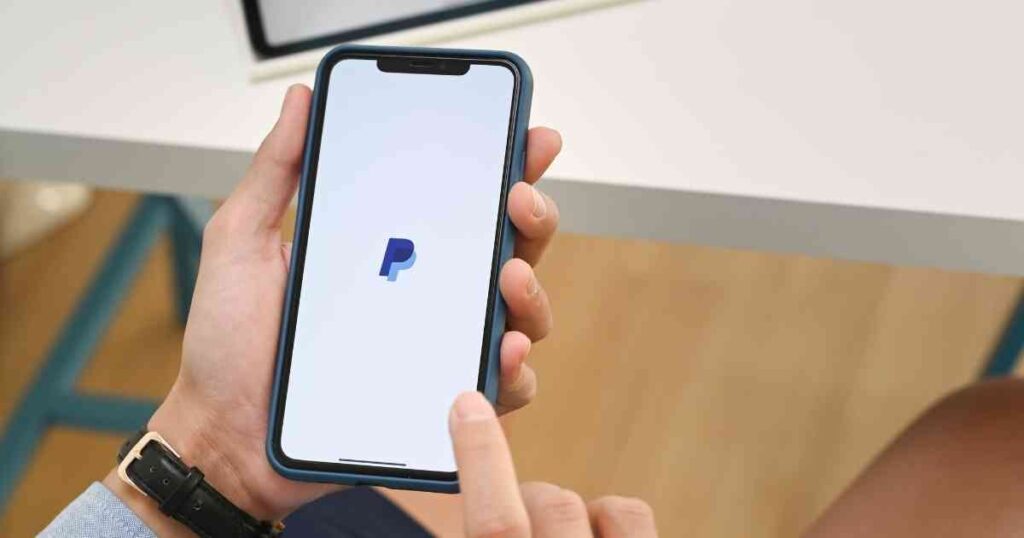 This might be the cleanest and easiest way to extract money from your gift card. But there are certain requirements for this method.
Most importantly, you need an active PayPal account. After getting a PayPal account, you must follow the steps below to get the funds into your PayPal account.
Step 1: Sign In to Your PayPal Account
Use any desktop computer, laptop, or mobile device for this step. Enter your login details to log into your PayPal account.
Step 2: Go to the PayPal Wallet
Head over to your PayPal Wallet. There, you will see options to link bank accounts and cards.
This screen looks different between mobile and desktop versions of PayPal, so look through the options carefully before proceeding.
Step 3: Link the Gift Card
After selecting the option to add a card, you'll have to input the gift card information manually.
Depending on the type of gift card, it will look like a standard debit card with a number on the front and some information on the back, or all of the information will be on the back.
Step 4: Select Add Money to Your Account
Now that you've linked the card, you can move the funds to your PayPal account.
At the home screen, select "Add money," and choose the linked gift card as the source. You'll have to manually enter the value of the card to transfer to your PayPal.
It is important to note that PayPal will deduct a transaction fee for this. Make sure the amount you're withdrawing can pay for that fee, or you will receive an error message.
4. Add Funds to an e-Gift Card
Another simple and convenient method is to convert the funds in your prepaid gift card into an e-gift card.
You may be wondering if this is just transferring funds from one gift card to another. Yes, but this may be more useful.
To transfer funds from your gift card, go to your favorite shopping website, like Amazon.
From here, you need to buy an e-gift card for the same amount as your physical card balance. Pay for it using the card you're trying to empty, and you'll be good to go.
The gift card amount will be added to your account on that website. From here, you can add further funds to it, and you can put the Visa gift card's money to good use.
Read: How to Add Visa Gift Cards to Cash App?
How Do Visa Gift Cards Work?
Just like many other stores, payment processing networks also have their own gift cards on store shelves.
Companies like Visa, MasterCard, and American Express have made gifting money more common with their beautifully packaged, premium-looking cards. No need to buy extravagant envelopes for a monetary gift or face the guilt of not having a real present.
When you receive a Visa gift card, you need to activate the card before you can use it. When you remove the card from its packaging, you'll see a sticker with activation instructions.
In most cases, you'll go to a website and use the number printed on the sticker to activate the card.
After activation, this card is like a standard debit card. You can buy that perfume you wanted or a new TV with this gift card, whether it's from an online store or a brick-and-mortar shop. Lastly, this card also comes with a unique three-digit CCV to verify your payment.
What Is the Difference Between Visa Gift Cards and Visa Prepaid Cards?
These two names might be used interchangeably on some websites. While there are some obvious similarities between the two, they are quite different.
While the Visa gift cards are prepaid with a certain amount of money. The difference between the two is the ability to recharge the card.
A Visa gift card is a temporary solution to having funds. With no strings attached to the original buyer, the other person can freely buy almost anything.
This is true as long as they make purchases within the country, the gift card was issued. Once the funds on the card run out, there is no way to add more funds.
Prepaid cards, on the other hand, are more future-proof than gift cards. These are the perfect gift for a kid who does a lot of shopping but isn't old enough to have a bank account.
Just top up the prepaid card once it's empty to add additional funds. This card will have fixed monthly, or yearly maintenance charges that the company deducts.
Conclusion
Visa Gift cards give people a stress-free way to give gifts without going through the trouble of looking for the perfect present.
But these physical gift cards are useless once the money in them runs out because the funds cannot be topped off in any way.
Today in this article, we discussed the best few methods that you can use to combine your Visa gift cards. We hope by following these methods, you will be able to save yourself from wasting a few bucks.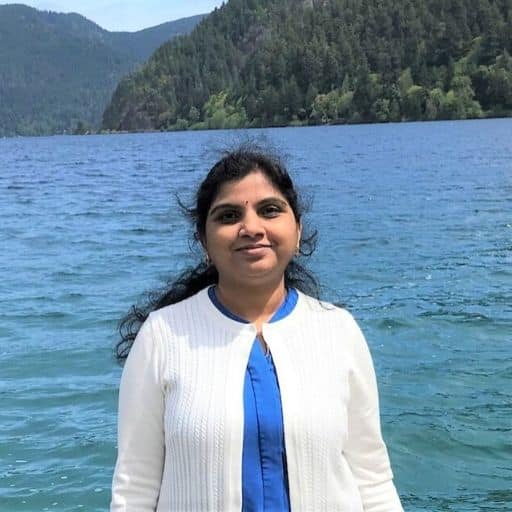 Hey Folks, thanks for stopping by my blog!
I'm Swati. I'm a mom, side hustler, full-time blogger and a millennial work-at-home expert featured on Forbes, CEO Blog Nation, Referral Rock, Vital Dollar, and Databox blog. I embarked on this impeccable journey to expose my online monetary experiences and help you all earn money from home. Come join my make money revolution and attain financial freedom – it's not as hard as you think!