Feet being an essential part of our body, have inspired various creative and playful nicknames over the years. Whether you are selling feet pics or just looking for a sexy or funny name for your feet during normal chats, Feet Nicknames serve as fantastic conversation starters.
The monikers chosen for your feet can pique a client's interest or even revitalize a boring conversation when getting paid to text.
Some common nicknames for feet include tootsies, piggies, trotters, tootsie-wootsies, footsies, and toots.
Below you will find 110+ names and phrases inspired by puns, slang, pop culture, languages, and symbols from around the world that reference feet.
Feet Nicknames: Discover Your Foot Persona!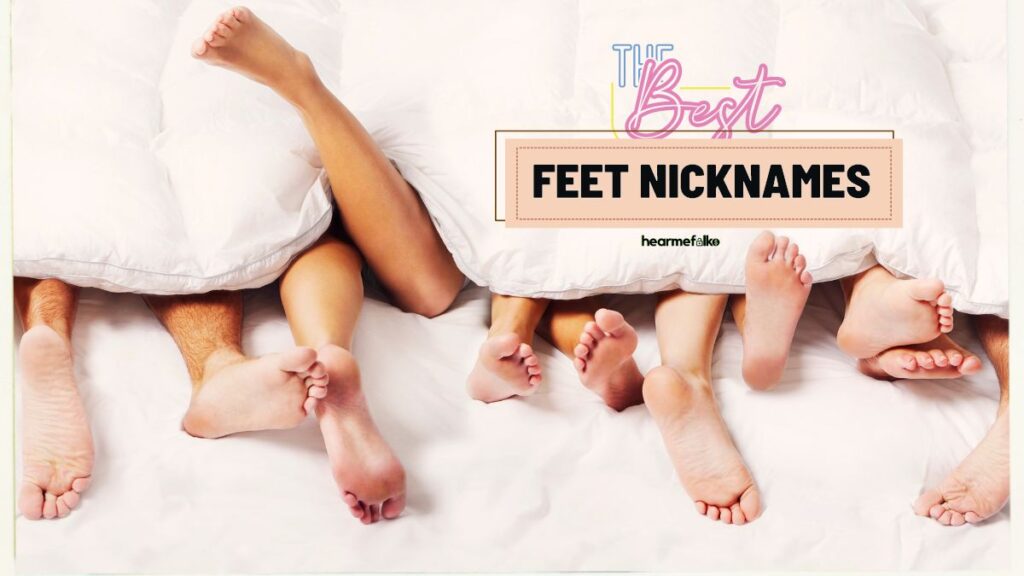 With this in mind, here is a list of funny, cute, and unique feet nicknames, as well as monikers for types of feet. Let's get started with nickname for feet:
Cute Feet Names
Cute names are playful and allow for use of different features to describe your feet. You can take inspiration from birthmarks, skin color, and dozens of other traits that make your feet adorable.
Here are some examples of cute names for feet:
Cute Tootsies
Sparkly Toes
Pleasure Area
Sole Sliders
Mouth Warmers
Sexy Toes
Feetastic
Cheesefeet
FootForward
Pitterpatters
Carpet Crisers
Wiggly Tootsies
Catchy Feet Names
Catcy names are simply unforgettable. These are foot names that captivate your mind and invoke curiosity at every turn. With a catchy feet name, like the ones below, clients will be itching to speak to you, again and again.
Suckable Feet
Hoofy Feet
Big Stompers
Piggy Wigglers
Tiptoers
Kebs
Footsie
Leapers
Nimbus Feet
Dog's Meat
Shuffle Feet
Treadsters
Sexy Feet Names
Sexy feet names can evoke a sense of playfulness and creativity, adding an extra layer of intrigue to the realm of foot admiration. Below, you'll find a list of 15 evocative sexy feet names that celebrate the beauty of feet.
Siren Soles
Temptation Toes
Velvet Vixens
Seductive Steps
Enchanting Arches
Alluring Ankles
Divine Digits
Sensual Stompers
Flirtatious Feet
Sultry Soakers
Provocative Pedals
Captivating Kicks
Teasing Tootsies
Radiant Rhythm
Irresistible Insteps
Small Feet Nicknames
Small feet are a huge attraction on feet pic sites like Feetify. I'm talking about nicknames that denote tiny and portable. Names in this category show that you are small boned and petite, just what sugar daddies find sexy.
Find unique examples below:
Teeny Weenies
Stubby Feet
Puny Tootsies
Punies
Feetpeas
Yodas
Dwarfy Feet
Wee Toes
Slender Hoofs
Half Pints
Tiddly Feet.
Pocket Sized Hoof
Tiny Claws
Toys
Elfin Feets
Eensy Toes
Unique Feet Names
To sell feet images on the likes of OnlyFans you need to stand out, and nothing make you visible than a unique moniker. What you need is a name that is quirky, imaginative, and uncommon.
Take a look at my top pics for unique feet usernames:
Mama Feet
Monster Stompers
Franny's Tootsie
Feetgasim
Feetofqueen
Sock Stuffers
FootLocker
Toe Jam
Toe Meat
Barefoot Bunions
Booties
Seaker stuffers
Fiesta Feet
A tool like a Feet Finder name generator can be invaluable for getting usernames for your feet pic profiles and also feet nicknames.

Try it out: https://myraah.io/brandnames/feetfinder-name-ideas
Nicknames For Pretty Feet
Nicknames for feet can be derived from your favorite films, music, food, or even animals. You choice of nickname, however, has to resonate with the preferences of feet content buyers who frequent adult sites like Feetify.
Such monikers include:
Latinfeet
Feetishers
Onlyfeet
Doll Feet
Feet-wan-Kenobi
Skywalkers
Boba Feet
Shyfeet
Barefeets
Foot Pandles
Kickers
Soft Toes
Pedi Perfecttoe
Sole Mates
Funny Feet Names
Using funny names for feet can lead to long and entertaining chats with interested buyers. Some off the wall names for feet include:
Floor Clappers
Stromper Grompers
Carpet Critters
Terrain Crackers
Clodhoppers
Sole Deck
Hocks
Wheels
Underfeet
Hoofy Feelers
Floor Shakers
FeetBottom
Earthquake Feet
Names For Toes
Toe fetish goes hand in hand with feet fetish. To pull in this vast clientele base, you need cute and funky names for your feet. Toe-content buyers are looking for creators who use naughty and ingenious toe names like:
Cameltoes
Camel Tootsies
Petities
ToeQuadruple
Rtoe-D2
Feet Gnomes
Hot Dogs
Undertoes
Chubs
Nail Whippers
Carpet Crunchers
Jurastictoes
Foot Soldiers
Jumping Toe
Feet Pic Business Names
Looking for a business name for your Instagram feet account? The trick is finding tuneful and unconventional feet pic business titles that are truly unforgettable. I have some ideas, including:
Thick Thigh Feet
Sweaty Feetsy
Toes Before Bros
Sole Squad
Happy Feet
Fancy Paws
kickyKicks
Small Digits
Sassy Stepers
Arch Angles' Toe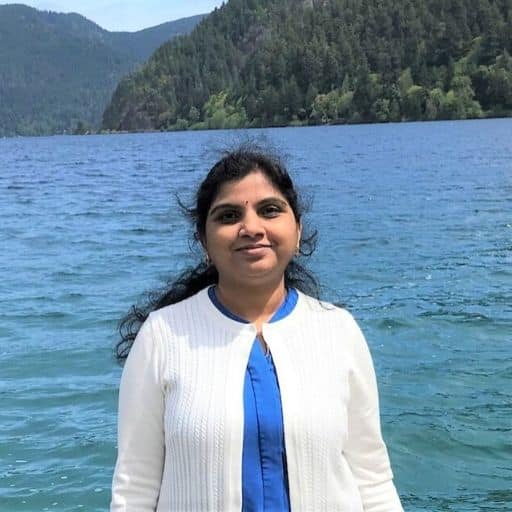 Howdy Folks, thanks for stopping by my blog.
I'm Swati, a proud mom, dedicated side hustler, full-time blogger, and a recognized millennial work-at-home expert. My expertise has been featured on esteemed platforms such as Forbes, CEO Blog Nation, Referral Rock, Vital Dollar, Databox blog, and many more. I have embarked on this incredible journey to share my firsthand experiences in the world of online income generation and to assist all of you in earning money from the comfort of your homes.
Join me in my mission to revolutionize the way we make money and achieve financial freedom. Trust me, it's not as challenging as it may seem!
Together, let's explore the boundless opportunities and pave our paths towards a prosperous future.