Are you in search of truly exceptional Feet Finder Bio ideas for setting up your FeetFinder account? I'm talking about enchanting "About Me" and "Foot Pics for Sale" descriptions that'll leave a lasting first impression.
These profile bios beautifully showcase the world of feet in a captivating and inviting way and drive the desire to click on a seller's profile, view sample photos, and purchase pics and videos ultimately.
Essentially, a Feet Finder bio is meant to captivate your customer's interest and ultimately convert them into buyers of feet content with just a paragraph or two.
To help you know what to say when selling feet pics, this post showcases the best FeetFinder bios and examples. We'll explore what creators say, how they use words to attract buyers, and what you can emulate to create a personalized feet-seller bio.
Continue reading for the best descriptions for feet pictures. Here are some of the top feet profile bio examples you can borrow.
Feet Finder Bio Ideas [Bio for Feet Pics]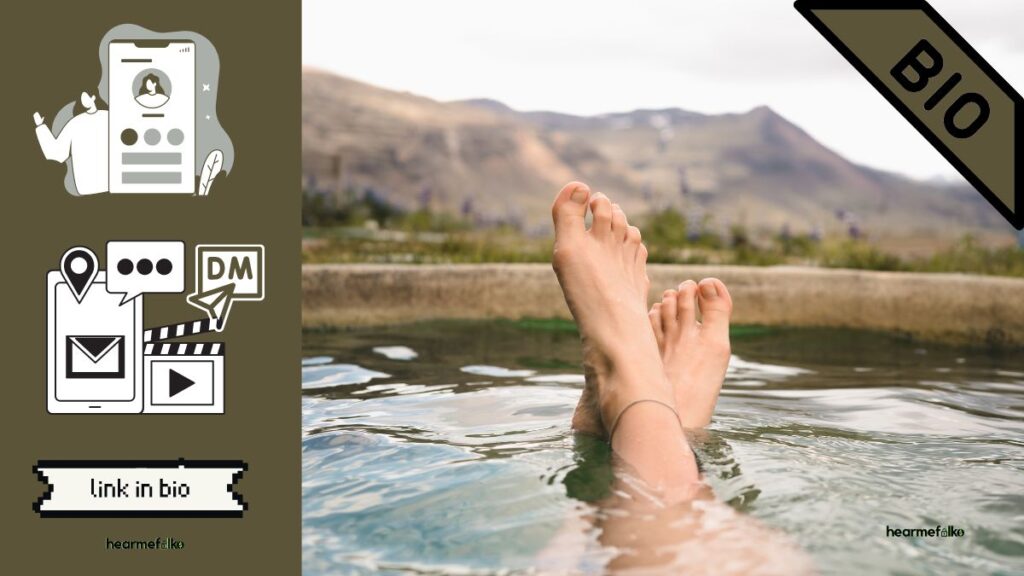 Remember, you don't have to be a grammar guru or a poet to get followers with words. The trick lies in knowing what potential visitors are looking for and describing your digital content to fit that need.
To ensure your profile elicits the desired engagement, start by understanding what a bio is, what it should contain, and how to optimize its contents for maximum exposure.
To this end, below is my ultimate FeetFinder bio guide. With this killer bio, you'll get feet enthusiasts flocking to your feet pics selling account.
What Is a Feet Finder Bio?
Short form of a biography, your bio is a short and precise description of your particulars. For an online creator, a FeetFinder bio represents your character, seller goals, and inspiration.
The site ensures that your bio is the first thing that interested buyers see when they tap your profile. Set at the very top of your page, your bio introduces visitors to your hustle.
Examples Of Feet Finder Bios [Feet Pic Bio Examples]
Step into a world of tantalizing toes and captivating arches. Let my feet take you on a journey of pleasure and desire. Explore my collection of mesmerizing foot pics and experience true indulgence.
Welcome to my little corner of foot paradise! I specialize in creating custom foot content tailored to your deepest fantasies. From cute and playful to sensual and seductive, let's embark on an unforgettable foot fetish adventure together."
Step into the realm of ultimate foot bliss. My feet are a work of art, with every curve and crevice designed to captivate and mesmerize. Explore my gallery of exquisite foot pics and let your imagination run wild.
Indulge in the allure of my perfectly pedicured feet. Each picture is a window into a world of pleasure and seduction. Let me be your guide in discovering the hidden secrets of foot fetishism.
Remember, these examples serve as a starting point to inspire your own unique FeetFinder bio. Find your own voice, highlight your strengths, and create a captivating profile that reflects your personal style and appeal.
Elements of a Good Feet Finder Bio
In just 4 lines or less, your bio says who you are and what buyers can expect to find in your feet pic portfolio.
Most importantly, the wording needs to create a mental picture of your feet. The description also needs to adhere to site engine optimization (SEO) practices.
With this in mind, here is a brief look at the important elements of a FeetFinder bio:
1. Username


Upon browsing several bios on the FeetFinder website, it's clear that most creators prefer using pseudo names. This is a perfect way to ensure anonymity when selling on adult content sites.
That said, FeetFinder advises that "your username should not look fake, it must look genuine". The argument is that your profile needs professional touch which is weakened by using an irrelevant name.
Examples of FeetFinder usernames include:
TemptingToes
SecretTeenFeet
SophieUK
Mighty Feet 40yrs
Alyssa
CamilaCash
FeetishHeelsMom
Pretty Feet 28
Secret FeetLover 18
Discover Your Foot Persona: 101 Feet Nicknames for Expressive Soles [2023]
2. Profile Picture
A picture indeed speaks a thousand words, and this principle applies to your profile picture as well. It plays a vital role in setting the first impression and should create intrigue, enticing potential buyers to explore your offerings further.
To achieve this, your display picture should be captivating and visually appealing. It should prominently feature your feet or toes, showcasing their inherent beauty and allure.
Ensure that you use proper lighting, high-quality imagery, best feet poses, and carefully consider angles and composition to highlight the unique features of your feet
TOP TIP:
Drawing inspiration from the top-selling accounts on the FeetFinder platform can help you create a profile picture that stands out and reflects your own style and identity.
Follow this ultimate guide on how to shoot feet photos like a pro
3. Provide a Brief Glimpse Into Your Life (While Staying Anonymous)
Despite the purely virtual nature of the exchange, online buyers naturally feel connected only with real people. To foster an authentic bond without sacrificing your privacy, it is advisable to share select aspects of your background and motivations.
For instance, consider mentioning your passions or roles (like dancer, tatoo artist, masseuse), as it plays a noteworthy role in shaping your identity. By revealing this aspect, you convey to the reader that you are worthy of their attention and trust.
However, it is extremely important to exercise caution and refrain from divulging personal details that could potentially compromise your anonymity.
PRO TIP:
Alternatively, you can discuss on how your background or experiences have led you to the feet picture business and why you find it appealing.
4. Describe Your Feet & Toes

Source: sellerProfile/Freakfeet420
It goes without saying that for a feet pic selling profile, your bio should primarily focus on describing your main product—feet. Begin by specifying your foot size and shape!
Use intriguing and descriptive words to evoke emotions and genuine interest.
Are your feet curvy, flat, soft, tattooed, pedicured, black, big, small, pedicured, manly, or sexy? These captivating descriptors will engage potential buyers.
Additionally, consider describing your overall physical appearance, including details about your hair, eyes, and hands. This allows FeetFinder users to envision the person behind the captivating feet pics that catch their attention.
For example, in the above FeetFinder bio example, the creator's bio indicates that they are of white ethnicity, with brown eyes and hair.
Further down in this post, you will find examples of feet pics for sale that showcase how to effectively describe feet pics.
5. Mention Your Age
Primarily, fetishists are the main buyers of feet pics. Typically, these individuals are older men looking to do favors for young women.
Additionally, you may also encounter younger men with a fetish for older women's feet. However, by simply stating your age in your profile, you can attract a wide range of individuals interested in various sexual preferences.
Please note that it is crucial to maintain a respectful and inclusive tone when discussing fetishes and individual preferences.
6. List Your Services
FeetFinder only permits the sale of pictures and video products on their platform. You can engage your followers by sharing insights into your creative process and describing your photography setup.
If you are involved in bondage, yoga, underwater photoshoots, or dancing, include these themes in your profile, as well as other popular themes such as pedicures, leggings, nail art, foot jobs, and muddy feet.
By providing details about your chosen themes and the unique elements of your photography style, you can captivate potential buyers and showcase your creative journey.
7. Advertise Complementary Services


Source: sellerProfile/touch_my_sole_please
Notably, the bio section does not restrict the information that a seller can post.
Use this to your advantage by inviting readers to your other side hustles. For instance, you can use your bio to inform buyers that you sell used underwear online.
Other complementary services you can consider including are sexting, custom videos, and selling smelly socks and shoes; like in the above bio from a creator in Wyoming, US.
Related Post: How To Earn Through FeetFinder
8. Include Your Social Media Handles
Reaching genuine foot content buyers is not easy, even on a leading adult marketplace like Feet Finder. Social media can help you bridge the gap by cultivating new buyers.
Sharing your public social handles help humanize your side hustle. Also, your accounts on Facebook, Instagram, and the like enhance your legitimacy as a seller.
9. Use Keywords
Keywords are a powerful way to optimize your visibility and connect with potential customers who are actively searching for the specific content you offer on the FeetFinder platform.
Incorporating keywords into your username, description, or bio increases the visibility of your profile to buyers who utilize the search bars to find certain style of feet pics and videos.
These keywords can be specific terms or phrases related to the type of content you offer, such as foot fetish, foot modeling, toe rings, or feet videos depending on your niche.
Next, use relevant categories to sort through feet pics.
Popular feet-related keywords in 2023 include:
Fetish foot
Glorious feet
Bondage legs
Straps ankles
Kink feet
Kinky soles
Small feet
Sexy Bigfoot
Unique feet
10. Tell a Story
Online buyers are drawn to the excitement that unique stories can bring. Capture the attention of potential subscribers by sharing your unique stories, favorite feet products, or culinary experiences.
To engage buyers further, take the time to research entertaining and intriguing facts about human feet, legs, or toes, something like the ones listed below:
"Did you know that the largest recorded foot size belongs to Robert Wadlow, who wore a staggering size 37AA shoe? But, can you guess mine?"
"Did you know that your feet have more sensory nerve endings per section than any other body part? Discover an intriguing foot-related fact about my feet!"
"Have you ever wondered why feet can sometimes feel ticklish? Let me share a fascinating fact about the sensory receptors in my feet!"
It's a fascinating fact that surely got you thinking, right?
Utilizing facts can create an enticing welcome to your FeetFinder profile, piquing the curiosity of potential buyers and inviting them to explore your offerings.
Feet Finder Bio Examples [Real-Time Feet Bio Ideas]
When it comes to making your FeetFinder profile stand out, the possibilities are endless. That's why it's essential for new feet pic sellers to browse through various seller accounts for inspiration.
Below are random FeetFinder bio examples from top sellers to guide you:
Example 1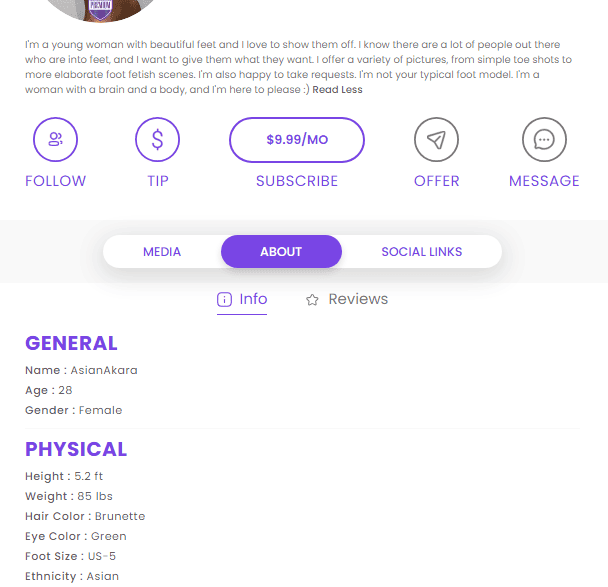 Source: sellerProfile/AsianAkara
In the above 5-star profile, the creator chose to go with a simple bio. A quick look lets you know that the seller is of Asian origin with a username to match — AsianAkara.
Her bio lets buyers know that she does everything from toe pic to complex fetish photoshoots. Lastly, though the profile doesn't say what she does for a living, Akara's bio makes it clear that she is an intellectual.
Example 2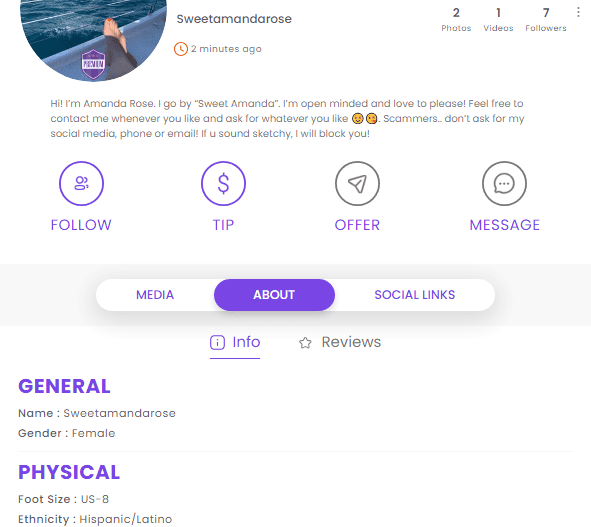 Source: https://app.feetfinder.com/sellerProfile/Sweetamandarose
This seller uses emojis in their About Me description.
The icons add a visual aspect to their bio that helps in breaking the description and making it catchy.
The user also states that they aren't open to chatting elsewhere except on FeetFinder. The bio warns readers that no communication over the phone, email, or social handles will be allowed.
Example 3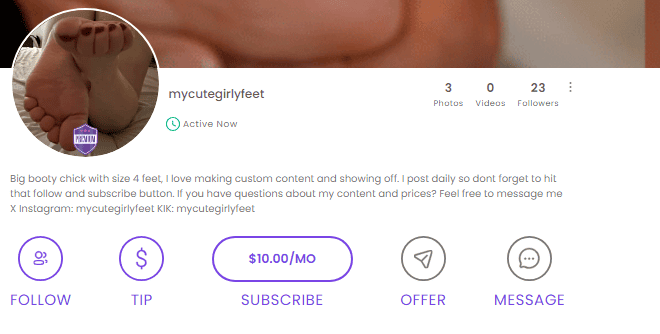 Source: sellerProfile/mycutegirlyfeet
In this FeetFinder Bio example, the user takes great pride in describing their body and feet size. They also share their Instagram handle as well as their messaging account on the Canadian mobile app Kik.
As such, potential customers can reach the creator away from FeetFinder, making it easier to cross-sell kinky and adult-related products.
Checkout: Best Apps to Sell Feet Pics and How to Earn Money Selling On FunWithFeet
Description for Feet Pictures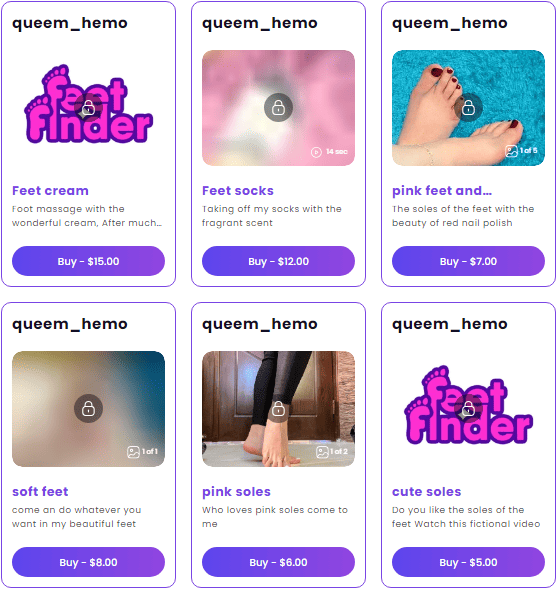 Source: sellerProfile/queem_hemo
Product description is the backbone for selling stuff online. Your words breathe life into your listings and make browsing through your FeetFinder gallery a delightful and engaging experience.
In addition to crafting captivating bios, it is essential to master the art of writing feet pic descriptions that truly resonate with buyers.
To illustrate the impact of grammar on sales, here are some examples of About Me and My Feet description examples that are tailored to captivate potential buyers:
About Me Description: "Step into my world of feet enchantment. As a foot aficionado, I take immense pride in curating a collection that embodies elegance, sensuality, and pure indulgence. Each picture tells a story, inviting you to explore the realm of foot pleasure. Join me on this captivating journey and let my feet become your ultimate source of bliss."
My Feet Description: "Behold the divine allure of my meticulously pampered feet. Adorned with silky-smooth skin, delicate arches, and perfectly painted nails, they exude a mesmerizing charm that will leave you yearning for more. Lose yourself in the intricate details of each photo as you uncover the essence of foot fetish desire. Indulge in the sublime experience my feet offer, and unlock a world of irresistible fantasies."
Examples of Feet Pics for Sale Descriptions:
Love soft pink soles? Welcome to my sumptuous feet images collection.
I can do magic with feet; different angles, holding, caressing, and touching.
Sexy Canadian student's feet with tats. Browse my collection and make whatever custom orders you desire.
Buy the most beautiful feet content from a lovely Philippine gal.
Ask for the kinkiest foot videos you can imagine. Your queen is ready to provide to your heart's satisfaction.
Looking for the macabre? These feet will crush bugs as you watch- just $10 for your eyes.
Feast your eyes as I lick candy off these mesmerizing feet in high heels.
Foot jobs with fishnets and slow-motion massages.
Watch my feet enjoying driving a Mini Cooper around the country.
Want to see what your money can buy? For $8.89, unlock this sexy video and watch the smallest adult feet unscrew bottles.
Fishing with my feet in the ice-cold water. Subscribe for winter feet videos and snow foot pics.
Lovely feet in sand. Watch my feet sunbath in the Caribbean.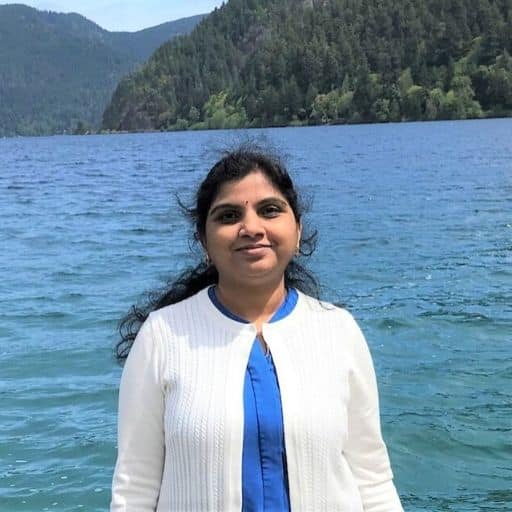 Howdy Folks, thanks for stopping by my blog.
I'm Swati, a proud mom, dedicated side hustler, full-time blogger, and a recognized millennial work-at-home expert. My expertise has been featured on esteemed platforms such as Forbes, CEO Blog Nation, Referral Rock, Vital Dollar, Databox blog, and many more. I have embarked on this incredible journey to share my firsthand experiences in the world of online income generation and to assist all of you in earning money from the comfort of your homes.
Join me in my mission to revolutionize the way we make money and achieve financial freedom. Trust me, it's not as challenging as it may seem!
Together, let's explore the boundless opportunities and pave our paths towards a prosperous future.