There is a ready market for you to sell used panties. Yes, the idea may sound weird, gross even, but the truth is that there are fetishists searching for worn panties for sale online.
Used underwear buyers, both men and women are willing to pay hundreds of dollars for the right product. The business is open to everyone willing to meet the demand.
To sell panties online, you can set up an online store on kinky marketplaces like Snifffr or find buyers directly through feet pics selling sites or even social media platforms.
Depending on where and how you sell your used panties, you can make up to $100 or more per piece. Some buyers will bargain for specific materials, brands, or lingerie colors.
The trick to making extra money in this side hustle lies in knowing what buyers want, getting it, and keeping them coming back for more.
To help you start selling your used panties online, this post covers everything you need to know, including the legality of the business and the kind of buyers to expect.
Also, read on for tips on how to become a successfully used panty seller in 2023.
Let's get started…
Is Selling Used Panties Legal?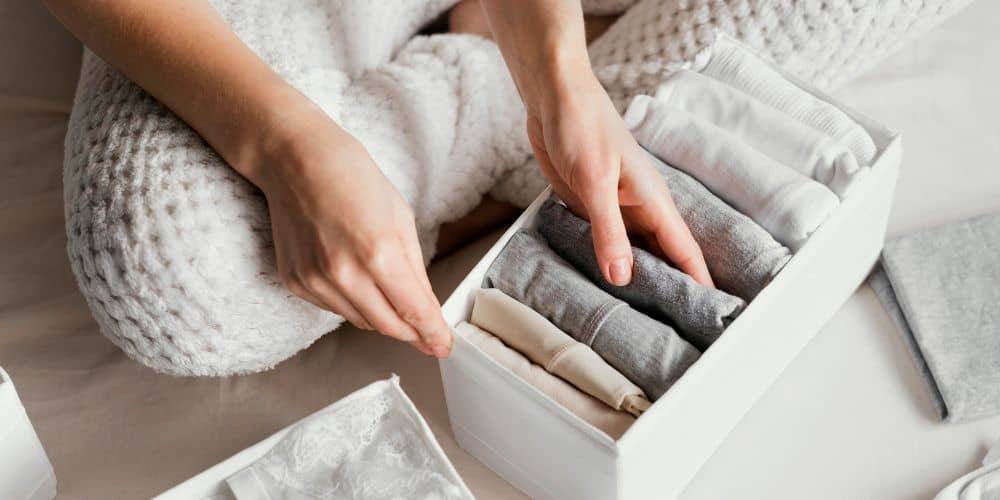 Used panties fall under used or secondhand clothes category, which is a totally legal product to sell. Most countries including the US, Australia, Canada, and the UK allow the sale of used/old clothes.
As a legal business, this makes it easy to market, ship, and get paid for your worn panties.
However, before you sell underwear for money, you need to research your country's laws about the sale of sexually-oriented material, which used lingerie may fall under.
How Much Money Can You Make Selling Used Underwear?
There is no limit to how much you can earn when you sell dirty panties.
On average, a used pantie can earn you $35 to $40. If you deal with custom orders, a single pantie can get you $70+.
Your daily or monthly earnings will depend on how many pieces you can sell and the kind of clients you target.
Also, some clients will pay more for a set of lingerie, including a bra, corset, girdles, pantyhose, and lightweight sleeping robes.
Are you famous? If yes, you can sell worn panties for thousands of dollars.
For example, torn underwear worn by Bran Cranston, the star of Breaking Bad, was reportedly auctioned for $9K!
12 Websites to Sell Used Panties for Profit
There are many panty selling websites out there, but the trick lies in knowing which one will make you the fastest sales and highest profits.
It also helps to go for an exclusive website where people buy and sell used panties anonymously.
So you have dirty panties for sale? Here are the top sites to list them: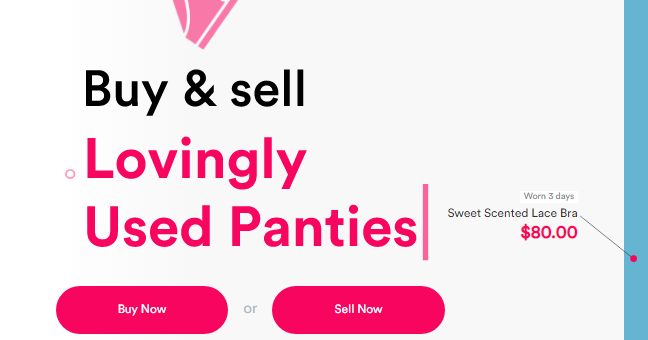 Do you have any used thongs for sale, the Sofia Gray marketplace has the right buyers for you. Apart from panties, you can sell "naughty content" like sexts, pics, and videos.
The site operates on SG Coins to unlock content, buy products, and cash out. Typical sales for an active seller is 8 items per month, with each pantie going for $30 -$50; that's $240 – $400 per month.
Adding video, messages, and chat sales, your monthly haul can hit $1,000 easily. You get to keep all of your earnings after paying $14.97 only as a 4-month shop set-up fee.
For your cash-out, Sofia Gray advises using sexual content-friendly payments like Bitcoin, Payoneer, Paxum, Amazon Gift Cards, and Verotel.
Check out our in-depth Sofia Gray Review plus avail an exclusive 10% discount on your listing fee!
2. Snifffr to Sell Underwear

Snifffr is one of the best places to sell used panties. This is an exclusive site for both panty buyers and sellers.
The site requires you to sign up for free and create an anonymous seller name for your profile. After you sign up, you get to own a private online store where you can sell private content including sexy videos and pics.
Sellers can contact buyers via private chats, decide on a payment system, and sell panties directly.
Selling requires a premium membership that goes for $5.95 – $9 per month, with the seller getting 100% of the buyer's payment.
You can list anything from torn to soiled panties for sale.
Though the site is dominated by women sellers, men are also welcome to open a Snifffr shop and list their underpants for sale.
Related Post: Snifffr Detailed Rev
3. Selling Used Underwear on Depop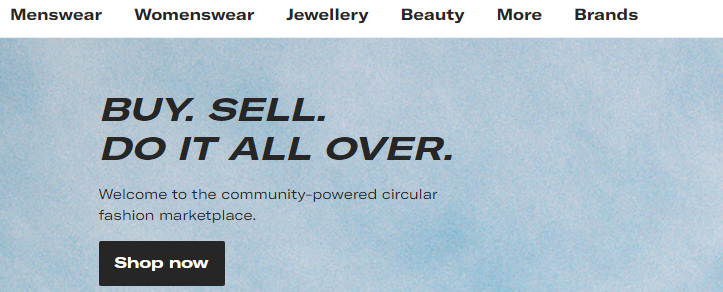 Depop is a fashion marketplace that started off as a social network in 2011. The UK-based platform is currently a constituent company of Etsy.
Looking at the different categories of products on the marketplace, you can sell your underwear under different tags; such include "pre-owned", "lightly used", and "signs of wear".
You can get the platform via an app on Google Play or App Store for free. When you sell worn underwear via the app, you are charged 10% of the selling price.
To boost your underwear sales, the app charges an extra 8% fee. The app also provides a shipping label to make it easy to supply your buyers.
Payment is done via PayPal and Depop Payments.
4. Sell Used Panties On Etsy

Etsy is one of the largest marketplaces for all things handcrafted and secondhand. The platform allows you to list items on a personal shop and promote them via social media and other sites.
Each listing on the site costs $0.20. Setting up an Etsy shop is easy, with simple steps to uploading used underwear for sale pics and getting paid.
People who buy used panties on Etsy pay around $10 to $25 per item.
However, a look at the site's listing trends shows a decrease in used and worn panties listings. This is due to the site's preference for handmade and vintage items.
Most importantly, Etsy's seller policies shun "listing an item as handmade when you were not involved in designing or making that item".
5. Selling Used Panties on Poshmark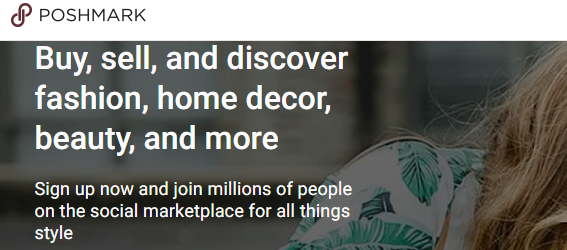 Poshmark is yet another website where you can sell panties for profit. It is a leading marketplace for used and secondhand products for the whole family, including pets.
The Poshmark App is available for iPhone and Android devices.
Ladies' used underwear on the site goes for $20 to $50, with brands such as Victoria's Secret and Prima Valentina fetching the highest prices.
Men's used underwear for sale also gets listed on the site at up to $85 a pair. Sellers get paid via Direct Deposit, Check, Venmo, PayPal, and instant transfer to a debit card.
Note, according to Poshmark seller guidelines, "for health and hygiene reasons, used underwear cannot be sold on Poshmark.
However, if this type of garment is brand new with tags attached, it may be sold on Poshmark".
This means that your underwear has to be clean and feature the brand's tag to sell here.
According to Quora reviews, you can also list your underwear under the "Special" category to circumvent the rule.
6. Sell Dirty Underwear On Pantydeal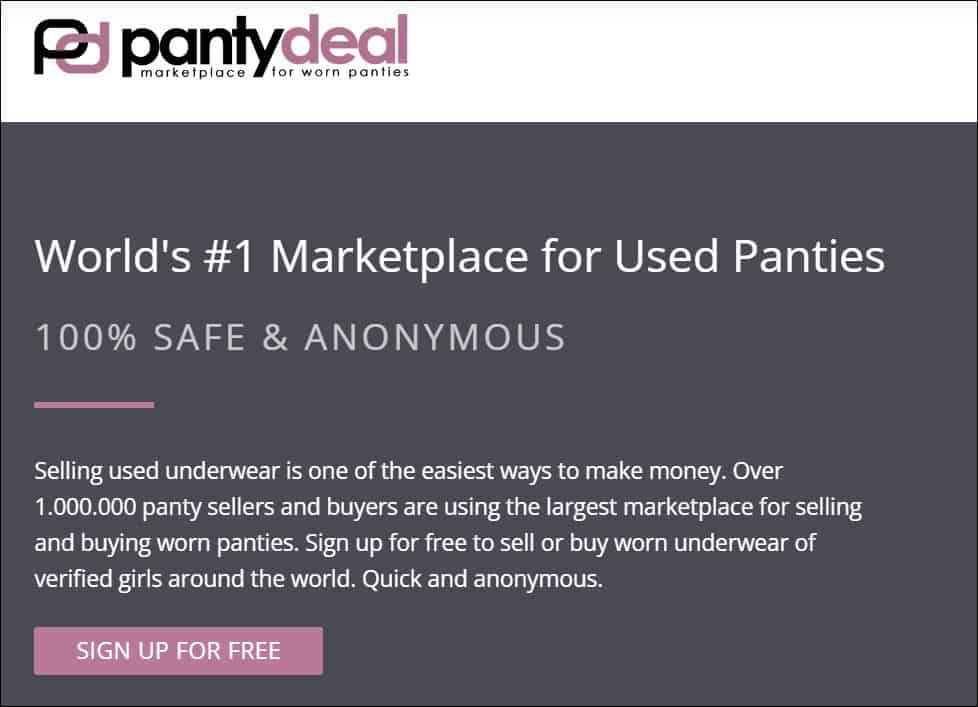 Pantydeal, as the name suggests, is an exclusive website for the sale of panties; specifically, used and dirty panties. The site also lets you list stockings, lingerie, and lacy pants.
Just like Snifffr, sellers on Pantydeal get a private store where they can sell used undies, videos, photos, and chats.
The best part is that to help you sell used underwear online, the site makes it easy to sell anonymously. Pantydeal is free for both buyers and sellers.
You get to negotiate prices and decide on a payment system independently. As such, you keep 100% of your sales, without worrying about cuts and commissions.
Panty Selling Websites
There are many more websites with lax rules on selling and buying sexual content and items. Below are a few more such websites:
7. eBay Used Panties
Can you list used panties for sale on eBay?
According to the marketplace's rules, selling and buying dirty panties is prohibited.
Sellers are advised that "Used underwear and socks are not allowed, even if they are clean. Examples include boxer shorts, panties, briefs, diapers, and athletic supporters".
According to this used clothing policy, the only worn type of undergarments you can sell on eBay is bras since they are not considered to be underwear.
Another deterrent to sell worn underwear on eBay is that you "can't include language or images that fetishize the item".
Putting it mildly, to sell dirty underwear, you need to fetishize it a little.
8. Sell Dirty Undies On Onlyfans
OnlyFans is an adult industry-leaning website where you can sell sexual content.
From sexting and videos to photos and voice recordings, you can get buyers for almost anything adult-oriented.
Sellers on OnlyFans are free to use their full pics when selling content or making money without ever showing their faces. The site charges creators 20% of all sales made via the OnlyFans payment system.
Anybody can sell on OnlyFans including men, women, college students, celebs, and models.
Based on the info shared in the video, panties on the site can get you $50, which includes shipping and packaging.
Check Out: How to Start an OnlyFans Page for Feet
9. All Things Worn

All Things Worn is a free marketplace for used underwear, shoes, hosiery, and clothing. Sellers can also combine selling items with paid services such as used accessories, photos, and experiences.
Accessories listed on the site include used face masks, hair, lipstick, sex toys, and body part molds. Items on All Things Worn can go for as much as $200+.
Sign-up is free, but to access full seller features, the site charges premium account holders $14.99.
The fee allows you to contact potential buyers directly, conduct polls, and list unlimited items.
All Things Worn does not charge you for making sales. And, payment is done via KinkCoins that are exchanged at the rate of $1 for 10 KinkCoins.
The currency can be used to pay for site membership, pay for items, and tip sellers. To get their real money value, the currency can be redeemed via Bitsafe (Verotel).
10. Naughty Connections
This is one of the newest marketplaces for sexual content.
Naughty Connections charges a 15% fee on all sales that include used underwear and other sexual-related items.
Buyers are free to join, but sellers need a premium membership to start making sales. If you are active, you can become a featured seller for benefits such as front-page listings.
Payment is via check, though you can request other payment systems including Cash App.
11. Craigslist
Craigslist has a reputation as a site where you can get anything that's of value. The site is currently worldwide and allows buyers to negotiate payment terms independently.
Joining the marketplace is free, but you'll need to pay a fee of around $5 or more per posting, depending on the category your product falls under.
It's worth noting that Craigslist is a scammers' magnet, so, only ship your panties to the buyer after they have paid in full.
12. Sell Used Panties on Your Website
When looking to sell stuff online, creating your own Shopify store is always an option. Here, you can customize your web content to rank as a used panty seller.
The approach does require considerable start-up fees and time to get your website ranking. On the upside, once your site starts creating revenue, the hustle is long-term.
Additionally, you get the final say on prices for your panties, the different product categories, and payment systems.
At the same time, you can use your social media accounts to drive traffic to the website.
Lastly, with a personal store, you can collaborate with other players in the industry to make more money selling underwear.
13. Male Things Worn for Selling Men's Underwear
This is a site for selling men's used clothing including socks, undergarments, and shoes.
Male Things Worn is a part of the All Things Worn brand and has similar features.
For example, the website does not take a cut off your earnings. Also, sellers have to pay a membership fee of $14.99 or $69.99 for a 6-month period.
How To Preserve Your Underwear Scent for Shipping
Used underwear buyers are usually fetishists looking for a whiff of your scent. Their interest is not just to look at your dirty drawers, but to also experience your body smell.
That's why most buyers will specify the number of days you need to wear the undies before shipping them. So, how do you preserve the scent to ensure royalty from your buyers?
For the underwear to soak in your scent, wear it in hot weather.
Wear the panties for around 3 days.
Wear your usual spray when wearing the panties.
It helps to get some of your bodily juices onto the panties for that strong scent.
Ship your panties in a heavy-duty plastic bag.
Ensure that the bag has a ziplock. If not, seal the bag using tape, ensuring no openings remain.
You can also spray the undies a little after placing them in the bag.
7 Tips to Make Money Selling Panties
Before you start selling used panties online, you should know that the hustle is not as easy as selling crafts from home.
Buyers of worn undies are usually looking for an experience and not just a colorful lacy thong.
Basically, you need to be more than a casual product seller on any of the above marketplaces. Below are some tips to help you sell used panties for money like a pro:
1. Create a Lasting Rapport
To sell used underwear, you need to talk to potential clients about their interests. They need to connect with you at an emotional level.
That said, while some clients will steer you to sexual conversations, not all buyers are interested in talking about sex.
There are panty buyers who just need to hear about how your day is and more about the panties that you are wearing.
The most important thing to remember is to be yourself and mindful of your potential buyer's needs.
2. Tap Into Your Flirty Side
You can't avoid flirting when selling dirty undies. Learn how to talk like a cam girl or a stripper. The idea is to keep your clients happy before you steer the conversation into the price for your panties.
3. Don't Spend Too Much Time on a Single Buyer
Making money is all about numbers, the more people you engage, the more products you can sell. This calls for keeping conversations short and targeted toward making the sale.
Nevertheless, most marketplaces dealing with sexual content also let you sell your chat time. If that's the case, then try and keep the client talking for as long as possible before pitching the sale.
4. Start By Uploading Free Pics and Videos
Typically, selling stuff online requires a visual presentation. As such it helps to upload a few photos or videos of you wearing the panties.
Even if your marketplace lists pics for sale, include free nonblurred photos for potential buyers to get a clear image of what they are bargaining for.
However, if your listing falls under "sell my panties" let the buyer know that if they want pics, it will cost them extra.
Also, find out if they are interested in more of your parts photos. For example, the sale of feet pics is a big business on the likes of OnlyFans, and TikTok.
Don't fall for people looking for sexy photos for free.
5. Be Detailed In Your Product Descriptions
Is the underwear brand-name, slightly used, or torn? When making your sell my used panties listings, be as detailed as possible.
Buyers need to know the kinky details about your underwear.
Explain how many days you have worn the product, what body spray you use, the material, and intricate details about your body.
6. Use Safe Payment Systems
Popular payment systems like PayPal, Cash App, and Venmo may not be the best ways for you to get paid as a panty seller.
Most of these mobile money transfer services keep off proceeds from adult-related businesses.
You run the risk of losing your money or having your digital wallet suspended, or worse, closed. To be safe, stick to the system recommended by the website you are selling on.
Typically, the best system for selling worn undies is virtual coins that you can trade in or redeem for real money.
Other adult industry-friendly payment methods include:
Bitcoin
Amazon Gift Cards
Verotel
Bitpay
Paxum
Payoneer
7. Package Your Underwear Professionally
People interested in used underwear will go for listings like "sniffer panty selling". The reason is that they are looking for the seller's authentic body smells.
To deliver the experience, package your product in a way that preserves the scent. Some clients will actually request that you wear the underwear for some days before shipping.
How to Sell Used Men's Underwear?
Just like with women's underwear, there's a ready market for the right men's underwear whether these are boxers, jockstraps, thongs, and briefs among others.
The market includes women with men's underwear fetishes and other men who are into men.
Most of the sites listed earlier including Craigslist, Snifffr, and Poshmark are great platforms for selling both men's and women's used underwear.
If you are looking for a marketplace that specializes in used men's underwear though, you want to sell on Male Things Worn (MTW).
To sell used men's underwear, you will need to not only create an attractive profile on these sites but also market your products actively before you can build a loyal customer base.
Some tried and tested tips to sell men's used underwear include:
Creating an enticing bio
Using a captivating profile picture- this doesn't have to include your face but it has to hint at what you are selling
Include a list, attractive pictures, and descriptions of your products
Share a list of requests that you can fulfill
State the price of your products
Engage your buyers and prospective buyers- find out what they want, let them know what you can or cannot do, and whenever it is possible, recommend another seller who can meet their needs.
Who Buys Used Underwear?
Men with fetishes for used underwear are the typical buyers.
These may include men who just love looking at used underwear, sniffing it, fantasizing about it, wearing it, or visualizing the owners in it for sexual gratification.
People yearning for sexual intimacy may also buy used underwear to make up for the missing human connection.
Also, it is not uncommon for someone in a relationship to look for an extra thrill away from their partner by buying underwear from other people.
Some women with underwear fetishes also buy used underwear.
Why You Should Sell Used Underwear for Cash?
If you are looking for something that sells really well for cash, plenty of pros come with selling used underwear.
For starters, you don't need any capital to start selling used underwear since you can start with the underwear you already have.
You could even use this as an opportunity or an excuse to do a complete change of your underwear collection, literally!
Then once you've had enough of it, flip it for profit. This makes this a lucrative business idea.
Further, selling used panties is as passive and effortless as hustles can get; you are getting paid for something you are already doing anyway.
And with your smartphone and internet connection, you are ready to set up shop.
When you decide to sell your used underwear, you are your own boss. This means that you set your own prices, accept requests you are comfortable with and deny those you are not, sell when you want, and stay as anonymous as you want.
That said, you should also be aware that selling used panties is really competitive. This calls on you to stand above the rest if you are to make meaningful progress.
Also, be sure that you are ready to deal with the stigma attached to such fetishes, especially where you have a partner or spouse.
How to Sell Used Underwear: FAQs
1. Where Can I Sell Used Underwear for Money?
There are many legit websites where both men and women can sell used underwear for real money. Leading eCommerce sites in the business include Sofia Gray, All Things Worn, and Snifffr.
2. What is the Best Site to Sell Panties?
The best panty-selling websites are those that allow anonymity when selling. Websites such as OnlyFans, Snifffr, and Pantydeal offer perfect seller features, including privacy for both the seller and the worn underwear buyer.
3. Can You Sell Used Panties on Depop?
You can list your used undies on Depop at a 10% charge off your sales. The marketplace is vibrant, with buyers in many countries including the US and the UK.
They also offer an in-house payment method for ease of transacting anonymously.
4. Can You Sell Used Panties on Poshmark?
It's possible to sell used panties on the Poshmark marketplace. The process is, however, not straightforward since the site prohibits the product for hygiene reasons.
Nevertheless, sellers can package underwear as clean and include the original tags during shipping. That said, Poshmark may not be the best platform for making money from your used innerwear.
If your account or product is flagged, you could lose your payment and have your profile and listings pulled down.
5. Can You Sell Underwear at a Yard Sale?
Yes and no. Selling underwear at a yard sale is neither illegal nor is it sanitary. Whether to sell or not depends on the buyer and the seller.
If a buyer asks for your used underwear and you are willing to sell it, then you can go ahead and legally make a sale.
To get the best prices though, the underwear needs to be name-brand and in good condition.
Is Selling Used Underwear Profitable?
Selling underwear online can be quite profitable considering that the product is light and cheap to ship.
Furthermore, you normally end up throwing away your used panties, meaning every dollar you earn from their sale is free money.
Basically, the only major cost involved is the price of the panties, which you would still have spent for your normal budget.
Additionally, the cuts and commissions from different used clothes online marketplaces are usually low.
Best Places to Sell Used Underwear: Final Thoughts
To sell used undies, you need a site that respects sellers' anonymity and provides a safe payment system for adult-related products.
It also helps to sign up on a site that allows you to set up an online store where you can talk, message, and negotiate with your buyers.
A website that allows the sale of content such as chats and videos can also be handy since most underwear buyers are interested in more than panties.
As such, you'll get to earn for the time you are in contact with the buyer and still sell your panty. The best sites with such deals include Snifffr, OnlyFans, and Pantydeal.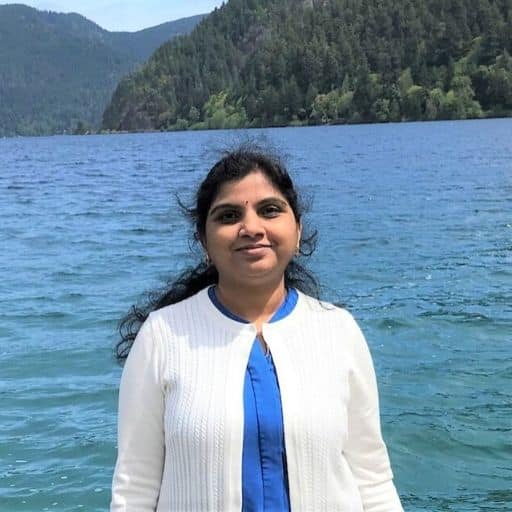 Howdy Folks, thanks for stopping by my blog.
I'm Swati, a proud mom, dedicated side hustler, full-time blogger, and a recognized millennial work-at-home expert. My expertise has been featured on esteemed platforms such as Forbes, CEO Blog Nation, Referral Rock, Vital Dollar, Databox blog, and many more. I have embarked on this incredible journey to share my firsthand experiences in the world of online income generation and to assist all of you in earning money from the comfort of your homes.
Join me in my mission to revolutionize the way we make money and achieve financial freedom. Trust me, it's not as challenging as it may seem!
Together, let's explore the boundless opportunities and pave our paths towards a prosperous future.