Want to know how to sell feet pics on OnlyFans? You couldn't be in a better place!
If you would like to get some money without ever showing your face, there are people who would gladly pay to see photos of your feet.
And no, you don't even need to think that your feet are pretty; surprisingly, someone might just love them as they are.
All you need is a good camera – thankfully, we have smartphones that take great photos-, a little creativity, an internet connection, and your feet.
There are numerous places where you can sell your feet pics and OnlyFans happens to be among the best.
Whenever you are ready, here's everything you need to know about selling feet pics on OnlyFans, together with tips to make your hustle thrive.
How to Sell Feet Pics On OnlyFans? [KeyTakeaways]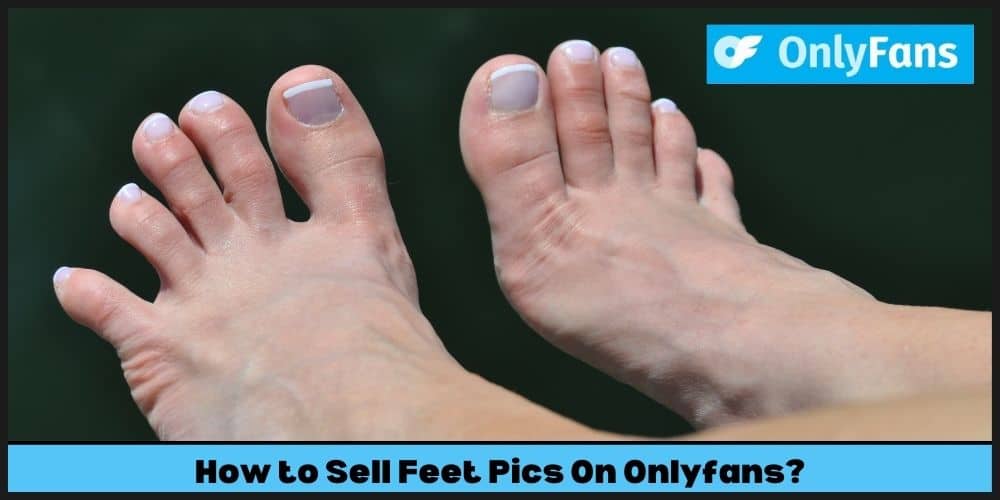 You can sell feet on OnlyFans via monthly subscriptions or Pay Per Views (PPVs)
Subscriptions range from $4.99 to $49.99 per month
The price per pic can be anywhere between $5 and $100
The platform is popular with but not exclusive to content creators in the adult industry.
Anybody over 18 can sell feet pics on OnlyFans.
Buyers of feet pics on OnlyFans are mostly people with fetishes, but foot model agencies, movie production companies, and stock photo websites are potential buyers.
Photography gear can help you get good-quality feet pics
Paid live streams of your feet can help you earn more.
There are tips and strategies that can help your hustle succeed and they all revolve around increasing the quality of your feet pictures, promoting your account, and staying above the competition.
What Is OnlyFans?
OnlyFans is an uncensored Platform owned and operated by Fenix International Limited where content creators can share and monetize their content in the form of videos, pictures, live streams, and private messages.
In equal measure, fans can also interact with their favorite content creators on OnlyFans and access their content by paying a monthly subscription or paying set prices for specific kinds of content.
In addition to digital content, buyers and sellers can also exchange a wide range of things including physical books, guides, and fetish-related items.
Being the 'middleman' OnlyFans takes a 20% cut from the content creator's earnings.
Why OnlyFans to Sell Feet Pics?
OnlyFans is among the best sites to sell feet pics and for good reasons: For starters, opening an account is free; you only pay a commission after earning. Again, setting up an account is so easy you can get started right away.
The social nature of OnlyFans gives you a stage to build and grow a fanbase to whom you can sell feet pics in the long run.
Even better, the platform provides you with different ways to make money using your feet pics including subscriptions, paid messages, and tips.
Another reason to sell your feet pics OnlyFans is that selling feet pics may be frowned upon on other marketplaces but not on OnlyFans.
Anyone who follows your link to OnlyFans or subscribes to your OnlyFans account to buy your pics does it because they want to.
Finally, though not exclusively, OnlyFans is synonymous with adult content. This makes it a magnet for people with fetishes of all kinds including feet fetishes.
Can You Make Money On OnlyFans With Just Pictures?
Yes, you can. Although it is advisable to mix up content in order to reach out to a wider fanbase, you can still make good money with pictures as long as you set a good price and attract a good following.
Attracting enough traffic to earn you good money with pictures only will require you to put more effort into your marketing strategy.
Using high-quality images, posting often, and using different settings for your photoshoot can help your pics to stand out.
Also posting different types of feet pics helps you to attract a broader client base.
Who Buys Feet Pics on OnlyFans?
Anybody who loves looking at or has use for feet pics will buy them. The former group mostly consists of people with feet fetishes and they can be anybody from renowned public figures and celebrities to ordinary folks.
These people will likely make the larger percentage of people who buy feet pics on OnlyFans.
That said, you cannot ignore the latter client base that comprises stock photo websites, publishers, feet modeling companies, artists and painters, as well as movie production companies.
This is the reason you need varieties of pictures.
How Much Can You Make On OnlyFans Selling Feet Pics?
How much you make selling feet pics on OnlyFans can vary from one individual to another and can change from time to time based on factors such as your subscription price, the number of subscribers you have, and how much you make in extra cash from your content.
You are allowed to set a subscription fee of between $4.99 and $49.99 which gives your subscribers access to your feet pics for a period of 1 month.
According to OnlyFans, typical subscription prices range between $9.99 and $15.99, so if you decide to go with this range, you can already see how much you stand to make based on the exact price you set and the number of subscribers you have. Further, you need to take into account the 20% cut that OnlyFans takes from your earnings.
Remember you are in control of your pricing and can set any price within the platform's range and change it any time you want.
However, as a beginner, it is advisable to start low and then increase your subscription as you gain traction.
The extra cash that you make on OnlyFans usually comes from custom content and PPVs. So, how much do feet pics sell for on OnlyFans? This is totally up to you.
Ideally, even with PPVs, you should start at a low price, say $5 and gradually increase up to $100 or more based on the response you get from your audience.
You can always charge more for custom feet pics requests from customers.
As I mentioned earlier, making money on OnlyFans boils down to the quality of your feet pics and the effort you put into marketing them.
Work on these two aspects to earn more by increasing subscribers, setting higher subscription rates, and charging more for exclusive content.
Selling Feet Pics On OnlyFans [Beginners Guide]
From the information above, it's clear the answer to how to make money on OnlyFans with feet pics is not a simple one.
From knowing which poses sell best to the optimal subscription price for feet pics, excelling in this hustle is a process with several steps.
Below are the key steps to ensuring your feet photo business on OnlyFans takes off:
a. How to Start an OnlyFans for Feet
To get started, open OnlyFans on your browser and register for a creator account. The site is accessible through most browsers via a laptop/PC.
Unfortunately, an OnlyFans app is yet to become a reality. When using an iPhone or Android phone, the company recommends using Safari and Google Chrome browsers respectively.
Signing up requires details such as your email, username, and password. After email verification, there's an identity verification process, after which your creator account is approved.
Here, it's crucial that you choose an appropriate seller name. Let your account name speak to your hustle and other traits.
Get inspiration from these examples and names like hoetoe, feetgoddess, princefeetical, and myfeetfantacy.
b. Take Feet Pictures for OnlyFans
To take alluring feet photos, you need a setup that can take a variety of poses in all kinds of lighting. This calls for a smartphone with a powerful camera; 13MP rear and 5MP front, or higher.
Most current phones come with photo-friendly features. For the best shots, you can also invest in professional photography gear including:
Tripod & Lighting Gear
A tripod is handy when taking shots that require you to bend your body while still taking clear pics.
It keeps the camera stable and with an adjustable height, you can take pics at varying perspectives. For the best contrast, go for a tripod that features a ring light.
For your OnlyFans photos and other feet photo gigs, try the Yoozon Desktop Circle Ring Light with Tripod.
Photography Props
Pic buyers are interested in your surroundings, daily life, and interests. Give them a glimpse of what you are all about through props.
Such items can be anything from a pillow and electric gadgets to a huge teddy bear and kinky body straps. The trick is to get ideas from your subscribers on their preferred photo setups.
Check out this complete guide on how to take quality feet pics worth selling
c. Post Your Feet Pics On OnlyFans
To upload your feet pics onto your OnlyFans account, you need to create a post. A post on OnlyFans can be a picture or set, or even a video clip.
Go to your OnlyFans homepage and at the top, click Add to Story. Next, you'll be prompted to "Compose new post"; which can be a text, video, audio file, photo, or more.
Post a feet pic by clicking the photo icon and selecting the file from your device's storage. The post can be a combination of different files depending on what you are communicating.
Source: https://blog.onlyfans.com/how-to-use-the-story-feature-on-onlyfans/
d. Stream Your Feet On OnlyFans
Live streaming is one of the best ways to stay in touch with your OnlyFans subscribers. The feature is also easy to monetize, which means more money for you.
You can stream your feet photo sessions and feet treatments, and showcase other content.
People can tip you during the Livestream or enable the "payment-gated stream" feature. This is basically a paywall that can only be bypassed after the set payment is made.
A typical fee for the live stream paywall is $5 and the feature is only available for a free OnlyFans account.
Source: https://blog.onlyfans.com/how-do-i-make-money-from-live-streaming-on-onlyfans/
Tips On How to Sell Feet Photos On OnlyFans
No matter what type of content you are selling on OnlyFans, you will need to employ several strategies to not only garner a following but also sell. Feet pics are no different.
Below are handy tips that can help you succeed.
Take care of your feet; they are your greatest assets in this venture
Be creative with your feet. Try different angles and poses as you can to reach out to a broader audience. For instance, feet pictures showing off your professionally done pedicure may appeal to a modeling agency while another one of fishnet stockings may appeal to someone with a feet fetish.
Draw in clients from all possible sources to your account- promote your OnlyFans on social media platforms like Instagram, Reddit, YouTube, and TikTok.
Listen to your audience- engaging your fans can give you a good insight into the kind of content they resonate with and if they feel like they are contributors to your venture, they are likely to support you more.
Presentation of your pics is key- ensure that they are high quality, appealing, and relevant to the needs of your audience.
Make use of live stream to break the monotony and add a little thrill to your content.
Be consistent and patient- you may work on your account and not see much progress at first, but you still need to keep working towards it and waiting for results.
When coming up with prices, don't sell yourself short and don't go too high that you repel potential buyers- you might want to check out what others in your niche are charging. Also, consider taxes and OnlyFans's commission.
Is it Difficult to Sell Feet Pics On OnlyFans?
OnlyFans is a private social platform for raunchy content and also serves as a marketplace for adult-related digital content.
What this means for you is that if your feet pics are on the slutty side, there are ready buyers for your content.
That said, selling on OnlyFans requires getting your account known to as many people as possible. It helps to use your social media accounts and blogs to promote your account.
Additionally, you need to follow the above tips on making your feet pics market-ready as well as researching the market for more ways to sell feet pics.
Related Read: Selling Pics On FunwithFeet 2023 and Making Money Selling Feet Pics On Craigslist
How to Make Money Selling Feet Pics On OnlyFans? Final Thoughts
You can make money on OnlyFans selling Feet pics. That said, there are numerous other content creators selling feet pics, some even combining with other content.
Selling feet pics alone will require you to work harder at creating high-quality pics, promoting your content, and attracting a broader audience.
The information above gives you a place to start. From here, you can review your progress from time to time, see what works and what doesn't, and keep going.
Is this something you would want to venture into? What are your thoughts on selling feet pics? Feel free to share your thoughts with us in the comments section.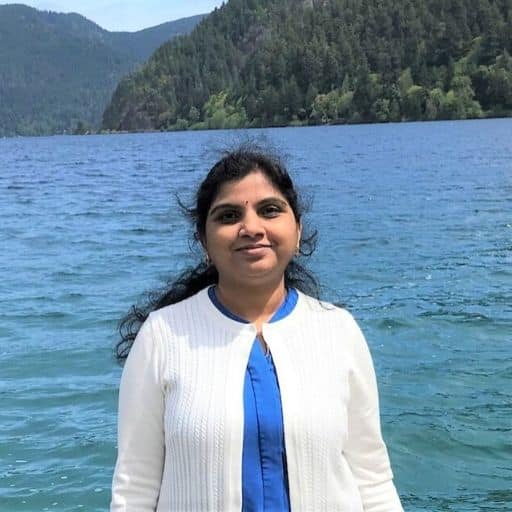 Howdy Folks, thanks for stopping by my blog.
I'm Swati, a proud mom, dedicated side hustler, full-time blogger, and a recognized millennial work-at-home expert. My expertise has been featured on esteemed platforms such as Forbes, CEO Blog Nation, Referral Rock, Vital Dollar, Databox blog, and many more. I have embarked on this incredible journey to share my firsthand experiences in the world of online income generation and to assist all of you in earning money from the comfort of your homes.
Join me in my mission to revolutionize the way we make money and achieve financial freedom. Trust me, it's not as challenging as it may seem!
Together, let's explore the boundless opportunities and pave our paths towards a prosperous future.