Learning how to sell feet pics on TikTok will help you earn money through one of the fastest-growing social media brands. Apart from gaining global recognition, the site is responsible for kickstarting the careers of many influencers.
Actually, I have seen For You pages on my app full of TikTok encouraging me to sell my feet pics. After a little research, I realized that getting your feet pic side hustle on TikTok in 2023 can see you become a star seller.
But you have to wonder why anybody would buy feet pics when there are millions of free feet images online. Well, it's all about your approach to the many eCommerce features of TikTok.
To understand what the hullabaloo is all about, here is the guide for selling feet photos on TikTok like a pro!
How to Sell Feet Pics On TikTok [Key Takeaways]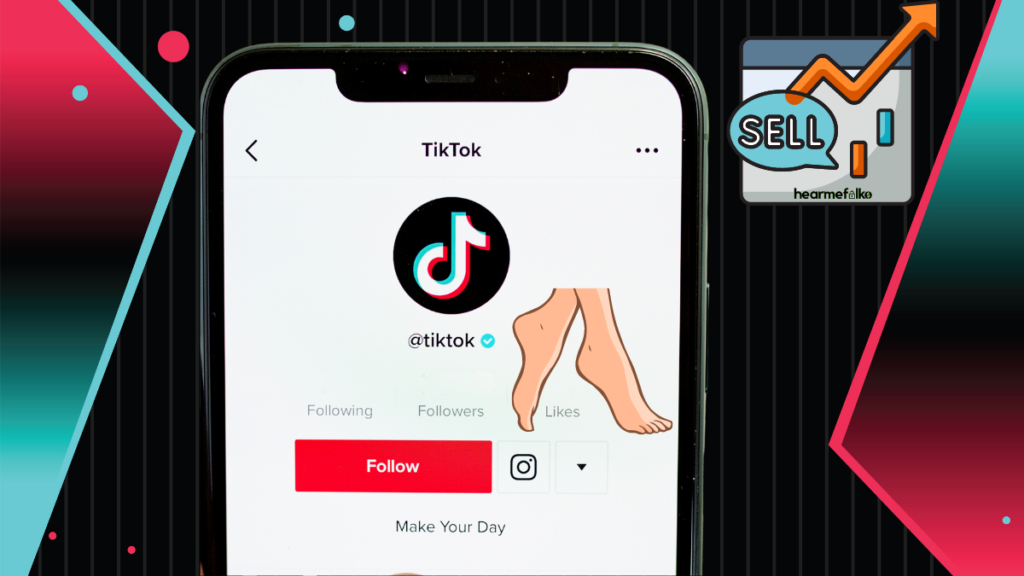 Prepare your feet for photography; pedicures, tattoos, and so on.
Use the proper camera and gear to capture stunning feet pics.
Open a TikTok Creator account to start selling feet pics.
Create your seller bio including an exclusive feet-related profile photo.
Post sample feet pics with the appropriate hashtags.
Have a payment system ready to share with buyers after they DM you.
Be active in feet lovers forums to grow your following.
Use your account to market your other feet pic accounts, eg FeetFinder
Sell pics and pay the taxes
Be on the lookout for scammers.
Is It Illegal To Sell Feet Pics On TikTok?
Source: https://www.tiktok.com/@for.feet.lovers
TikTok recognizes user-generated content as the property of the creator. This gives you, as a TikTok creator, the legal right to share, sell, and advertise your feet pics to fellow TikTokers and buyers in other marketplaces.
Moreover, since feet pic buyers tend to be on the fetish side, the app allows you to post age-restricted content. Through TikTok Community Guidelines, moderation ensures that such content is only accessible to 18+-year-olds.
In particular, the site restricts nudity and body exposure that may contravene local norms. Age restriction may also be applied to seductive performances and sexually explicit media.
Why Sell Feet Pictures On TikTok?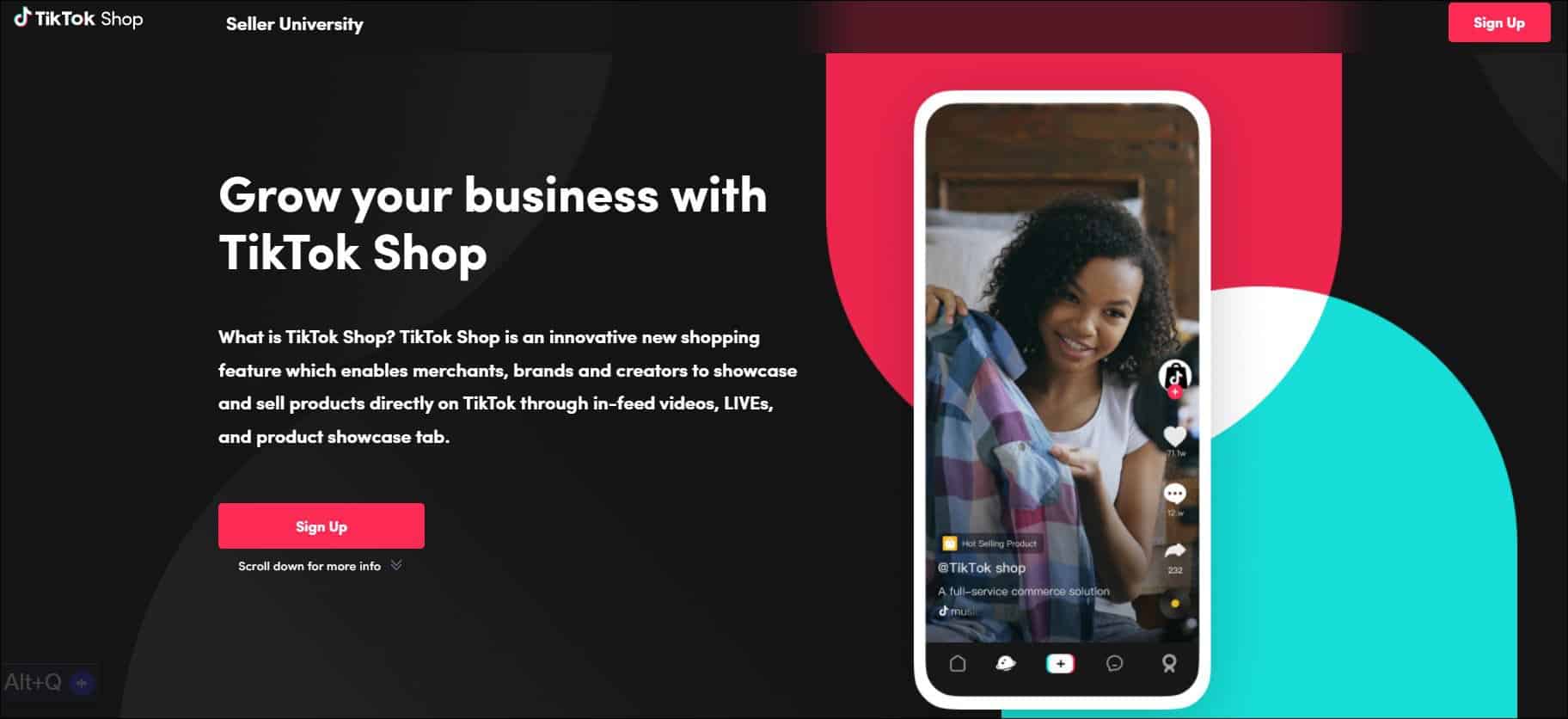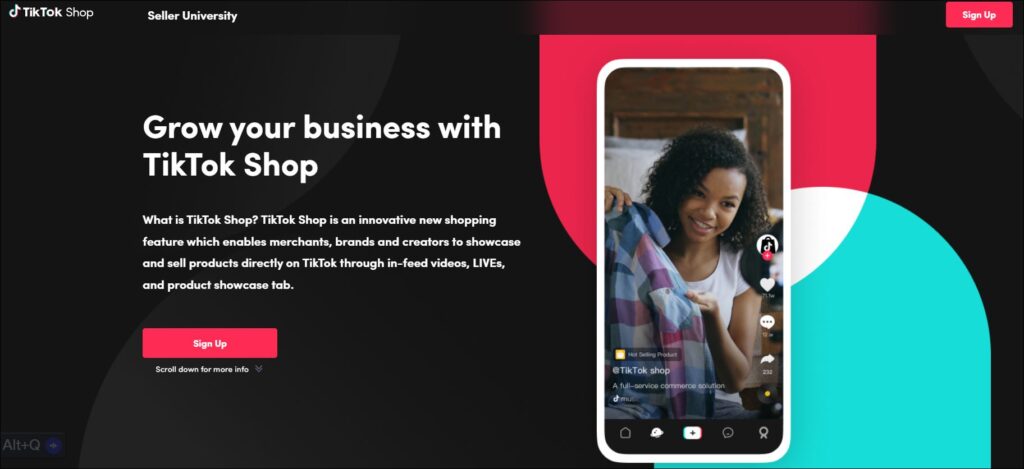 What makes feet influencers and creators flock to TikTok? First off, in the last quarter of 2021, TikTok users hit the billion mark. To date, the app has recorded over 3.5 billion downloads.
The app now rivals the likes of Instagram and Facebook as the world's leading creator's platform.
In September 2021 the site rolled out the TikTok Shopping feature which is a godsend to feetpic creators. Today, buyers can purchase content directly on TikTok without any redirects to a different e-commerce platform.
Further, the TikTok Shop feature allows media creators to partner with brands for endorsement and increased sales. The partnership also comes with developer, seller service, creator management, and affiliate partner tools to help you sell efficiently.
Are you on Shopify? TikTok is now among the social platforms that integrate with leading e-commerce sites. What this means is that you can now sell your Shopify feet pics directly to your TikTok customers.
TikTok Overview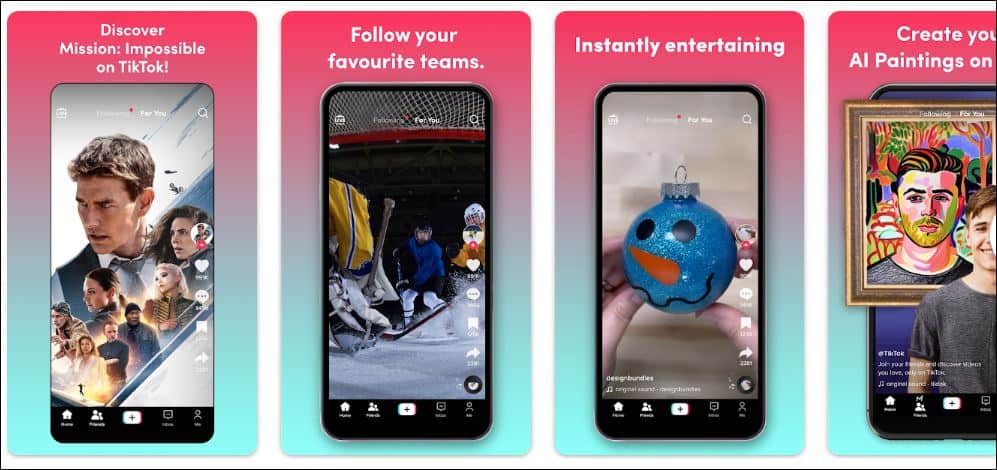 | CRITERIA | FEATURES |
| --- | --- |
| Year Established | 2016 |
| Purpose | Social and e-commerce |
| Available Countries | Worldwide |
| Applicable | 13+-year-olds |
| Visitors | 1b+ monthly active users |
| Subscription Plans | None |
| Avg. Earnings | Not Specified |
| Shares & Cuts | 5% or less (depends on country) |
| Google Play | 4.5 stars, 1B+ Downloads |
| App Store | 4.8 stars, 46.9k+ reviews |
| TikTok Sign Up | https://www.tiktok.com/signup |
| Ratings | 1.5 stars on Trustpilot, Not BBB accredited |
| Payment Method | PayPal, Zelle, and others |
| Verdict: Selling Feet Pics on TikTok | The platform is totally legit with several ways of earning including views and direct sales. |
How Much Should You Charge For Feet Pictures On TikTok?
You can charge any amount for your feet pics or video clips on TikTok. Typically though, feet pics generally go for $5 to $10 a piece, with brands and modeling agencies paying $50+ for pictures from popular influencers.
Notably, TikTok does not cap the money you can earn from your feet pic business. For example, checkout this TikTok account (@money.for.feet), where the creator is selling her feet pics at £20 ($25).
How to Create a TikTok Account to Start Selling Feet Pics?
You need to create a TikTok account to start making money from your feet pics. You can get the account registered via the TikTok app on App Store or Google Play.
The platform also allows registration via social accounts like Twitter and Facebook, as well as phone, Google, or other email accounts:
Download and Install TikTok.
Launch the app and press the Profile button at the bottom.
Select your sign-up method.
Enter your DOB and phone number.
Tap Send to receive your OTP, then tap Next.
Create your Username and tap Sign Up.
Choose your interests to complete the registration process.
Note, your interests in the last step will determine the majority of videos in your TikTok feeds.
Sell Feet Pics On TikTok: How To Set Up Your Shop

The site offers a Storefront or a Shop for sellers. This is a virtual store where you create or upload your feet pics and videos for sale. The feature also allows partnerships with BigCommerce, OpenCart, Square, Shopline, Eciwid, and Shopify for clout and increased sales.
For your Shop to be approved, your TikTok to check all the boxes below:
Have at least 1k followers.
50+ views for your clips in the past 28 days.
Be 18 years or older.
Have posted a video in the past 28 days.
To set up the shop:
Step 1: Open the TikTok Shop Seller Center and select your country's portal.
Step 2: Log in using your phone number, TikTok account, or register using an email and a password.
Step 3: Fill out an application form. For the US portal, you will require documents such as a driver's license and passport for identity verification.
Step 4: Wait for an email confirming that your request has been accepted.
Step 5: Tap the link in the email and proceed to link your TikTok to your Shop.
Step 6: Add feet clips and pics by accessing the Product tab from the Store Manager screen.
TikTok Bio For Feet Pics
A TikTok profile allows you up to 80 characters for your bio description. The bio can accommodate around 5 lines of 15 characters each. What this means is that you need to be brief to capture the attention of feet pic fetishists and mainstream buyers.
For specific bio ideas and the use of hashtags in the descriptions, I direct you to this Feet Pic Bio Ideas Guide 2023.
Checkout: The Ultimate Guide to Selling Feet Pics On Twitter
How to Get Paid for Feet Pics on TikTok
TikTok comes with many monetization opportunities for creators in different countries. You can sell your pics via the TikTok Creator Marketplace, your TikTok Online Shop, through brand sponsorships, and marketing links to your other feet pics stores.
Here is a brief look at each of the above and more ways to get paid on TikTok:
1. Join TikTok Creator Next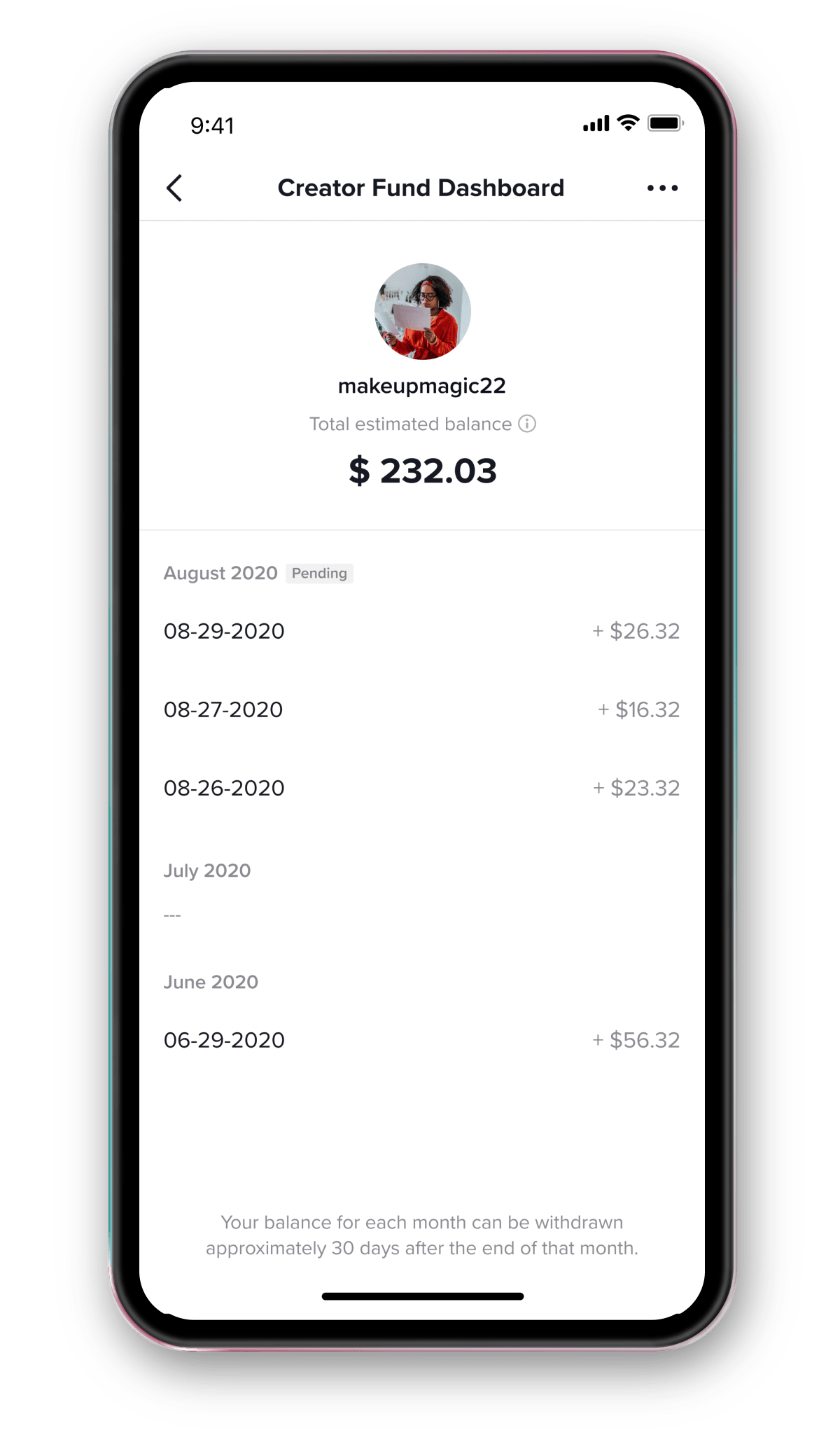 This is a program that gives you access to monetization and content creation tools on TikTok. You need 1k+ followers, be 18+ years old, have 1k video views in the last month, and have posted 3+ videos within the same month.
Some of the features of the program include access to a share of the $1B Creator Fund released by the site to help inspire creativity.
2. Sell Via the Creator Marketplace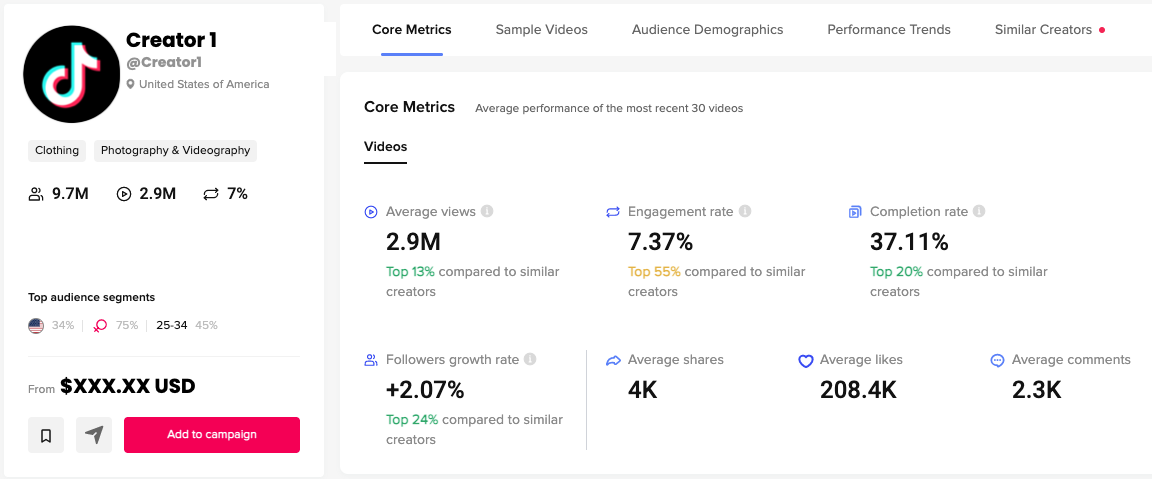 Apply to join the TikTok Creator Marketplace (TTCM), and once approved, you'll be connected to brands and sponsors looking for feet models.
Companies get access to your user metrics to help them decide if you are the right influencer to represent their brands. Currently, TTCM is available to creators in 20+ countries, including the US.
3. Gifts
Your fans are free to send you gifts as they watch your live feet videos or recorded clips. You need to have the Live Gifts option active to receive these virtual Diamonds.
The online gifts are redeemable for real TikTok money in your payment method. TikTok has the sole discretion on the monetary value of Gifts. However, the 1 Diamond usually goes for around 50 cents USD.
4. Brand Sponsorship
According to Statista, the influencer market is currently a 16.4+ billion dollar industry and TikTok is the in-thing today. Claim your share of the marketing budget from feet-related companies by creating TikToks that showcase their products.
To get noticed though, you need to amass a huge following, be ethical, and project expertise in your feet content. Also, make yourself available for influencer conferences and paid events.
Note: Ensure that the Branded Content toggle is on the on position when creating sponsored feet TikToks. This sets you apart as an honest influencer.
5. Affiliate Programs
Can you make money from selling foot-related content from other creators? Yes, this is possible by sharing affiliate links on your TikToks redirecting buyers to top-selling feet models' products.
Though indirectly, you can also share links to your feet pics business on Craigslist, OnlyFans, FeetFinder, and the like.
TikTok Payment Methods
TikTok is quite flexible with its payment options for creators. Basically, though, the site mainly pays via PayPal which is global. Zelle and Payoneer are other wallets that are popular with TikTokers.
Money typically shows in your Creator Fund Dashboard 72 hours after your views have been counted. Your balance is ready for withdrawal 1 month after you posted the feet content.
The TikTok withdrawal limit is $100 and up to $1,00 per day. In some cases, the site may require up to 15 days to review your payment request.
How to Sell Feet Pics Without Getting Scammed On TikTok?
Getting scammed is a real risk when selling feet pics online. For example, on TikTok, scammers will sell you bot traffic to drive up your views.
The payment is steep, and since TikTok scrupulously reviews your engagements for such practices, you end up losing money to scammers and your account may as well be suspended indefinitely.
Related Post: Pointers on Avoiding Feet Pics Scammers Online.
Tips to Sell Feet Pics On TikTok
Below is how to maximize your earnings by leveraging the different features available on TikTok:
Use Print on Demand services to sell personal feet-branded merchandise to your followers. You can get your feet on mugs, pillows, and bedsheets.
Make real-time videos to maximize appreciation via Virtual Gifts.
Use Shopify Collabs to find millions of brands that partner with TikTok influencers for lucrative affiliate links.
Sign up on TikTok Ads Manager and create in-feed feet content ads to make money when people watch.
Apply to receive Tips from viewers. These are monetary gifts that are paid via Stripe to your linked bank account.
To apply for the program:
Tap Profile on your TikTok App.
Click Creator Tools.
Press Tips.
Click Apply.
Continue per the prompts to link your Stripe account to TikTok.
Crowdfund a project if you have feet content ideas that are truly unique. Get started on such projects through Kickstarter, Fundable, or Crowdcube, or use your Patreon account to offer paid subscriptions on TikTok.
Pros and Cons Of Selling Feet Pics On TikTok
| PROS | CONS |
| --- | --- |
| Unlike most social media sites, creators on TikTok don't require thousands of followers to go viral. | Content type limited to video. |
| The site has many features and tools for social selling. | The majority of TikTok users are young, a demographic that isn't into foot fetishism compared to sugar daddies and mommies. |
| A competitive organic search engine that makes conversions easy. | The average length of TikTok videos can be too short for a sales pitch. |
| TikTok users spend lots of time on the app, making brand penetration fast. | TikTok ads can be expensive for newbie feet pic sellers. |
| There are lots of new trends that you can jump on for exposure. | |
| TikTok integrates easily with many E-commerce sites. | |
How to Sell Feet Pictures On TikTok: FAQs
1. Can You Sell Feet Pics on TikTok?
You make money by selling foot-related content and products on TikTok. You can get paid via a number of views, gifts, brand sponsorships, and through the Creator Marketplace. You can also earn via advertising affiliate links for other pic sellers.
2. Do Guys Sell Feet Pics on TikTok?
While women's feet are popular on TikTok, there are buyers for men's feet content. Brands and individual buyers alike can be interested in guys' feet and are willing to pay good money for photos and videos.
3. Do TikTok Influencers Pay Taxes?
You are expected to pay taxes on your earnings as an influencer on TikTok. It is upon you to report earnings made via your TikToks. Brands and sponsors are also likely to issue you with form 1099 for reporting payments of over $600 per year. As such, you should carefully track your earnings to avoid defaulting.
4. How Much Do TikTok Influencers Make?
You can make around $20 – $50 for every 1k views of your feet content on TikTok. The pay depends on several factors including your location and type of content. What's more, you can earn much more from sponsorships and direct pic sales on the Creator Marketplace.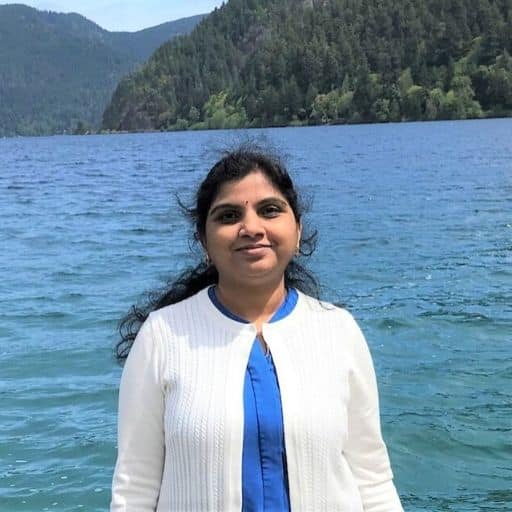 Howdy Folks, thanks for stopping by my blog.
I'm Swati, a proud mom, dedicated side hustler, full-time blogger, and a recognized millennial work-at-home expert. My expertise has been featured on esteemed platforms such as Forbes, CEO Blog Nation, Referral Rock, Vital Dollar, Databox blog, and many more. I have embarked on this incredible journey to share my firsthand experiences in the world of online income generation and to assist all of you in earning money from the comfort of your homes.
Join me in my mission to revolutionize the way we make money and achieve financial freedom. Trust me, it's not as challenging as it may seem!
Together, let's explore the boundless opportunities and pave our paths towards a prosperous future.