The question "how to sell feet pictures without getting scammed?" is bound to come up in your head as a model. Though it sounds unbelievable, selling feet photos can be incredibly lucrative.
But as you look for ways to make cash online and stand out from the rest, you have to be wary of scammers.
So, how do you sell feet pics online?
There are various legit and secure feet photo platforms designed for the sole purpose of linking buyers and sellers.
Some platforms allow you to remain anonymous throughout the process. This is meant to keep you safe from online trolls and unhinged followers.
The bottom line, however, is that the money from your pics needs to hit your banking platform. This calls for a safe marketplace where your personal details are kept hidden from buyers.
For more safety measures, including your due diligence in the process of selling feet pics, read this post in its entirety.
How to Sell Feet Pics Without Getting Scammed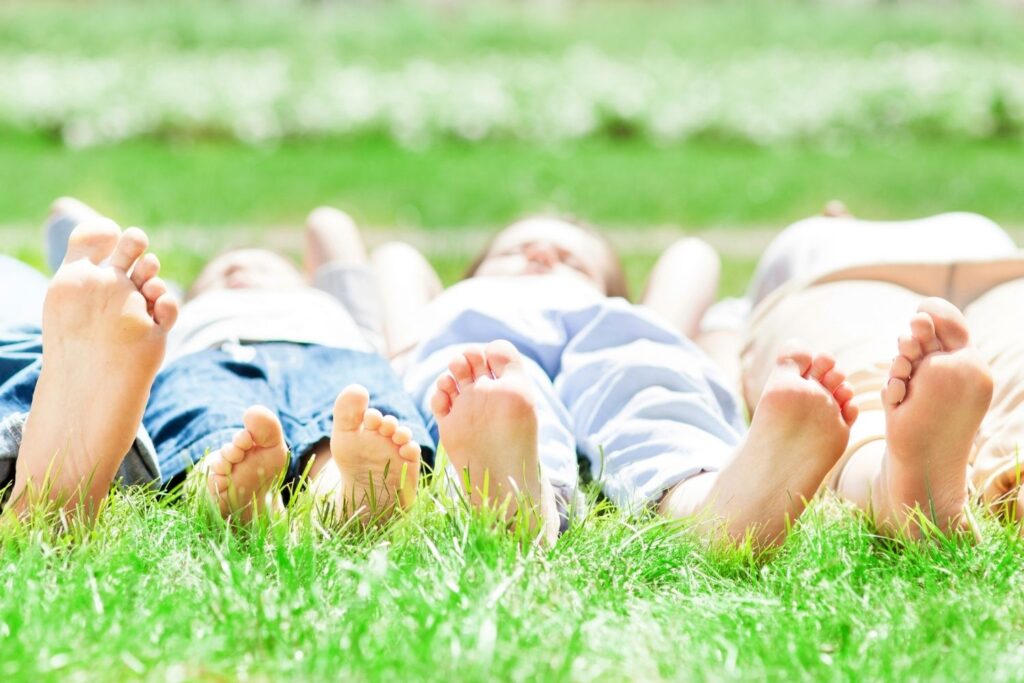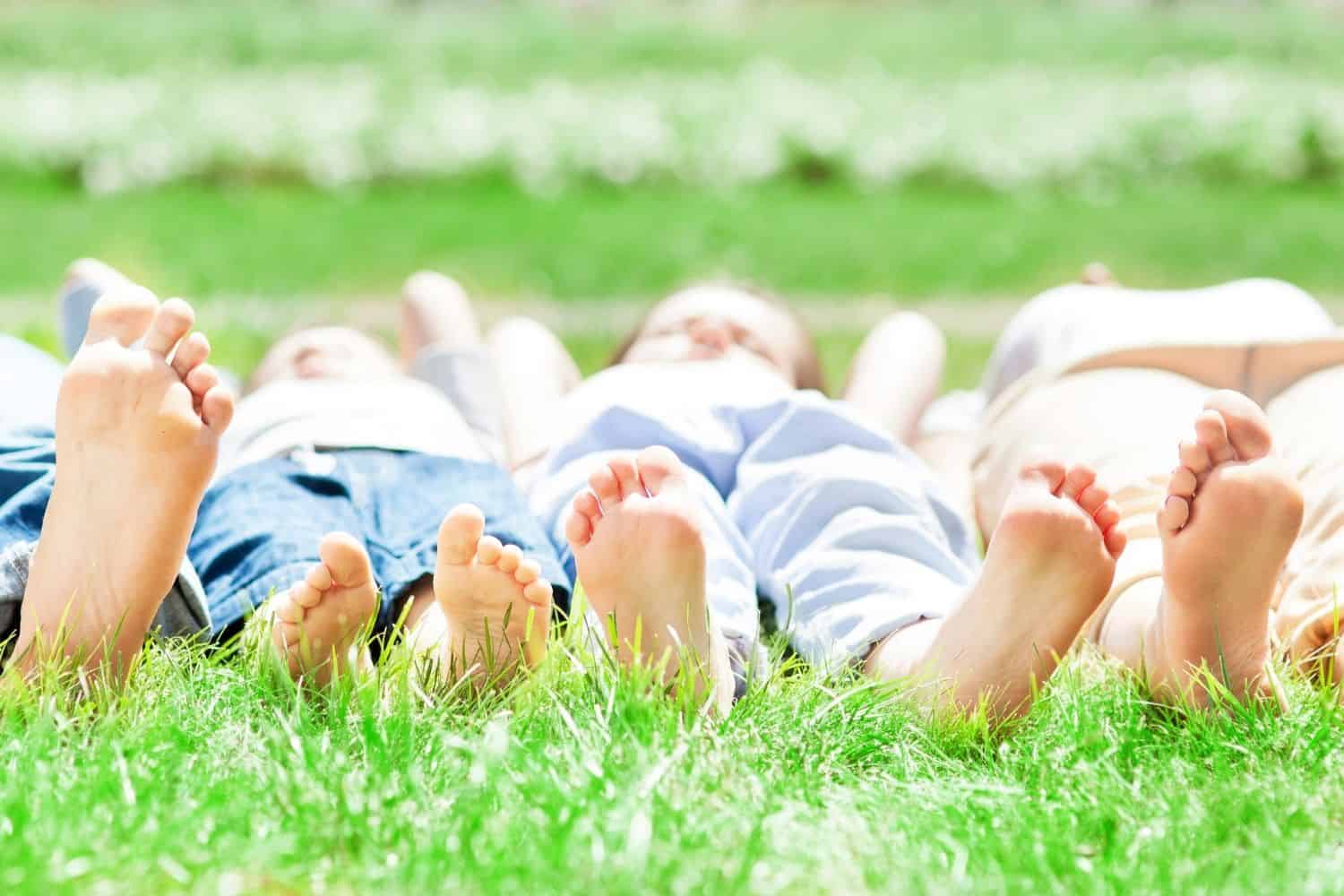 If your product stands out in the market, scammers will target you to take advantage of your effort. Therefore, take the appropriate measures to protect your brand and your money.
With this in mind, here are tips to enable you to sell feet pictures without getting scammed.
1. Send Feet Pics Only After Your Account is Credited
Most scammers will try to trick you into sending your pictures before you receive payment for the same. To this end, your profile should include very clear terms of transaction, rules, and expectations.
Also, both parties should enter into some form of agreement or contract, upfront, to avoid any misunderstanding.
That said, some customers are likely to request a sample beforehand. You can send slightly blurry photos with a watermark; these will be less useful.
Also, you can redirect potential clients to your social media profile to get samples of your generic feet photos.
2. Put a Watermark On All of Your Photos
If you have to share your photos on social media, use a watermark to identify and protect them. This identifying image makes it hard for scammers to use your photos. Your clients will get a glimpse of your offers without getting free pictures of your feet.
3. Create A Unique Portfolio of Feet Pics
Your photos should be taken professionally, in perfect lighting, at different angles, creatively, and with a variety of poses.
After managing to shoot and prepare original photos of your feet, prepare a unique portfolio that cannot be easily ignored.
Potential customers need to identify you with your portfolio of conspicuous photos. Such originality will keep many scammers at bay.
4. Do Not Be Hurried
According to the Federal Trade Commission, scammers 'pressure' their targets to act without any forethought.
As such, beware of buyers who are in a hurry to credit your account or have you take more photos while they send you money.
Don't fall for the gimmicks, make you lose concentration on the transaction at hand.
5. Secure Your Devices and Internet Connection
When carrying out financial transactions over the internet, you need an extra layer of protection.
The FTC recommends that you use passwords to protect personal wireless connections and to avoid using public Wi-Fi for money transactions.
6. Always Use a Business Account
A business account adds an extra layer of protection against scammers. Such a profile identifies you as a business entity as opposed to an individual seller.
Moreover, you need to always insist on using a business account when receiving payment.
This will dissuade scammers from attempting to reverse the transaction shortly after receiving your product.
7. Be Wary of Overpayments
A popular online trick to get free stuff is overpaying, and you should avoid it at all costs. To begin, sellers are tricked into accepting an overpayment in the form of a tip.
Thereafter, the buyer requests a refund.
Depending on the payment mode, such a refund is usually done in full. So, by requesting a refund, the scammer not only gets the whole payment back but also your photo.
To avoid this, negotiate to have to send extra photos to cover the overpayment.
8. Set Your Terms and Conditions Beforehand
Ensure that your profile includes very clear terms and conditions that govern the contractual relationship between you as a seller and your client. Rules, expectations, and boundaries for your buyers should be clear beforehand.
Regardless of the offer in terms of money, strive to play by your policies to avoid being scammed.
9. Anonymity is Key
You will reap more benefits from your relationships with strangers online if you remain anonymous. Revealing personal information about yourself to random clients increases your vulnerability to scammers.
For any financial transactions, provide details that are only important for that particular engagement. Further, go for platforms that prioritize the anonymity of both sellers and buyers.
The argument is that a buyer does not need to know your personal details; in-house algorithms take care of the payment details as entered during sign-up.
10. Keep Your Face Off the Pics
Your goal is to sell your feet pictures, therefore, never show your face in your feet photos.
Even when using a pseudo name, it just takes seconds to reverse search an image to get the person's details.
In addition, the internet has millions of users, you cannot control where a photo will end up.
If you ask me, your interests are best protected without the rest of the world linking you with some obscure online businesses.
11. Keep Off Personal Questions
Being polite and pleasant is an important part of the business process. But, in any online-based business interaction, it is hard to entirely understand the other side of a transaction.
It is normal to feel like you know a repeat customer in person. But scammers can use the interaction to gather your personal information.
If a standard business conversation starts becoming a personal chit-chat, shut it down immediately.
12. Avoid or Minimize Use of Gift Cards for Payments
If there are other payment options, do not accept gift cards. Why? Settling online payments with gift cards is a popular scam.
Scammers prefer to send a gift card as payment and then cancel the same before you get the opportunity to use it. If the card is revoked successfully, the buyer gets pics of your feet at no cost.
The only workaround here depends on your ability to utilize the gift card immediately or replace it with another gift card before it is canceled.
Nevertheless, the surest way to get your payment is to simply ask for cash, check, or trusted online payments such as PayPal.
13. Avoid Haggling on Your Price
Although bargaining is an acceptable business practice, do not budge on your price. If your potential clients realize that you are flexible, they will always try to lower your price.
In this business, avoid compromising on what you are offering. If a prospective customer is impressed by your feet photos, they will pay your price.
After all, as the next section of our posts proves, there are more than enough platforms for you to sell feet photos.
Also Read: How to Sell Feet Pics Without Getting Scammed On Instagram
How to Sell Feet Pics Like a Pro ebook!
Introducing, the 'How to Sell Feet Pics Like a Pro!' ebook!
In this 60-page ebook, I detail exactly how to sell your feet pics online (step by step).
I reveal what sites to use, how to price your photos, how to get clients, how to take photos (with examples), how to grow your business, how to avoid scammers, how to respond to DMs, receive payment, and much much more.
Did I mention this ebook is available for only $9.00? Yes, you can now avail of a 65% discount as against its $25 regular price.
Grab your copy before the price goes up and get ready to earn like a boss!
Where To Sell Feet Pictures Without Being Scammed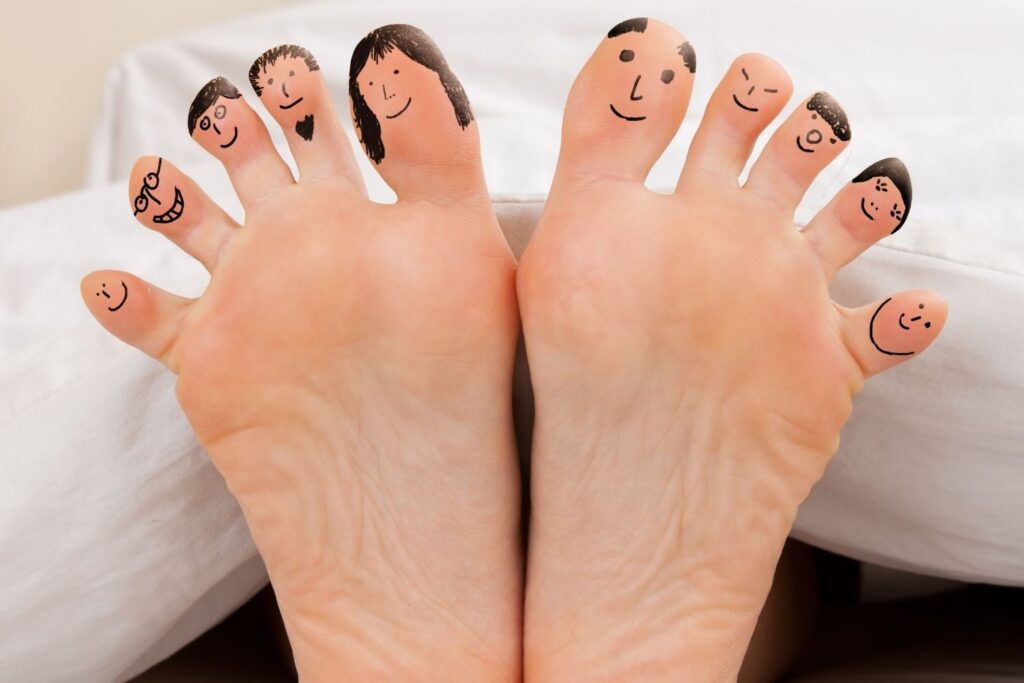 The trick to selling stuff online without being scammed is to only transact on legit platforms. Basically, you need a marketplace that carries out background checks or verifications on all users.
In addition, creating your own app or pic-selling website will also help in having the final say on the payment system.
So, where can you sell pics without the fear of swindlers? Try out:
1. Create a Feet Selling Website
Among the best options for selling feet pictures online is creating your own blog or website.
Selling feet photographs on a personal site gives you full control over the entire process. What's more, designing a website is super easy.
In fact, there are numerous resources and options available online on how to start a website. Also, you don't need to have any tech skills to accomplish this task.
The website becomes your virtual store where people can buy products directly from you.
Moreover, you get to set up fixed prices or a subscription model. And since this is your own 'shop', you can set the terms any way you wish.
Selling feet photos on your site have the added benefit of getting rid of the middleman. You will not be required to pay a commission that is usually charged on other sites.
2. Sell Pics Through Printify
If you are considering learning and selling feet pictures, you do not have to limit yourself to selling the actual photos. There are other techniques of making money from photos of your feet.
A workable idea is turning buyers' obsession with feet into other related products.
That's when Printify comes into mind.
This site lets you upload your pics or designs and choose the product you want to create. For instance, you can choose to create mugs, shirts, hoodies, shoes, photo cases, or bags.
When a client purchases a product from you, Printify handles everything on your behalf; the company creates and ships the item to your client.
All you do is sit back, relax, and wait for your cash to arrive in your PayPal or bank account. Even better, you can integrate your Printify store with your other e-commerce stores like WooCommerce and Etsy.
Create Your Printify Account for Free
3. List Pics on Feetpics
Feetpics provides an online platform where you can sell feet photos fast. The site is conveniently categorized in various niches providing a variety of choices. Pic a niche that you are an expert in, such as sole and high heel pics.
Additionally, Feetpics provides a section where you can list photos based on age, ethnicity, and size.
The best part is that the platform allows you to transact anonymously. Prospective customers are only able to view your username. As such, you can choose a username that does not identify you to remain anonymous.
Feetpics is not as established as some other websites in this space. However, reviews indicate that it is a genuine platform where you can sell your feet pictures.
Moreover, as a seller, your personal details including your country of origin are kept secure.
It is crucial to note that payments are not handled through the site; they are done separately through bank transfer, Bitcoin, PayPal, and Amazon gift cards.
Register on Feetpics to List Feet Pics
4. Create a Feet-

related

Etsy Store
Etsy provides a digital marketplace where people can make and sell different items online. Note that the platform does not focus on selling actual photos of feet. Here, you need creativity to earn.
Selling feet photos on Etsy is straightforward. All you need to do is to create your account and start listing your feet pics or feet photo-related products like mugs and accessories prints.
For example, try modeling feet-related items to reach more sellers.
Taking good-looking feet pics makes a desirable product that is easier to sell. Most importantly, Etsy allows feet models to interact with people selling related items within the platform.
Related Post: Bestsellers on Etsy
5. Sell Feet Pictures on Foap
Foap is a leading app where you can sell feet pics to companies and individuals. The platform focuses on brands looking for unique or the best images for their marketing campaigns.
For example, a typical feet model may be required to take a photo next to a water bottle, to target health or wellness brands.
As a seller, the platform allows you to set your price. However, Foap retains half of the selling price.
The average feet pic price on the platform is approximately $10, which means that you will likely make $5 for each photo sold.
Due to the unique and high-end clientele, competition on Foap is tough. This calls for remaining competitive and standing out from the crowd.
That said, if you are a professional with peculiar, distinctive, and high-quality pictures, you will definitely make good cash on Foap.
Get Foap on Play Store or App Store
6. Create a Feet Channel on Discord
This is an fats messaging site between registered users. It is a closed-source application available on most OS's including Windows, iOS, Linux, and Android.
With over 250 million subscribers and 14 million daily logins, Discord connects groups with common interests.
It provides an ideal marketplace for people looking for feet pics. First off, Discord is a well-controlled platform, highly private, and emphasizes an invite-only approach.
It is the ideal setup for people intending to sell feet pic pictures. This is because only interested people can become members of a particular Discord channel.
7. List your Pics on Craigslist
Craigslist is a very popular platform serving over 20 billion page views on a monthly basis in 70 countries. Due to its massive traffic, the platform stands out among the best marketplace for feet pictures.
As long as your pictures are of high quality, finding an interested buyer on Craigslist is almost guaranteed.
You can either look for prospective clients in the forums or advertise your photos. Craigslist has integrated apps such as PayPal to enable buyers to pay for your photos.
With literally thousands of prospective clients, you are bound to find someone willing to buy your feet pictures.
Although Craigslist stands out as a great marketplace for feet pictures, it is also an ideal target for scammers; to do due diligence before finalizing a sale.
To sell feet on Craigslist, first register a seller's account.
8. Become an OnlyFans Creator
OnlyFans allows models to earn a regular income by charging a subscription for people to view their photos. Sellers are allowed to charge as much as they want. The lowest monthly subscription is set at $5 but there is no set maximum limit.
Payment is processed through a built-in feature within the application. The model gets rid of third-party billing systems. This is a great security model since third-party payment services are often targeted by scammers.
To sell feet photos on OnlyFans, you need to sign up for a new account, upload your best photos, and wait for interested customers to subscribe. However, the site retains 20% of your monthly subscription.
9. Promote your Feet Pics on Whisper
Whisper is a social media application where you post photos anonymously with superimposed text. Each of your posts is known as a 'whisper'.
Clients can only contact you through your posts, either through texts or public comments.
What's more, Whisper does not require an identifiable or a specific username common with other social media sites.
Most users of Whisper are female, which is an important consideration when marketing to potential clients. However, it's worth noting that the site does not provide a specific payment option.
As such, I recommend using the application as an effective tool to channel potential clients to your website, blog, or social media accounts.
Get the Whisper App on App Store
10. Sell Photos of Feet on Wikifeet
The main goal of Wikifeet is to display pictures of celebrities' feet available for free.
However, the platform has an additional forum where you can sell feet pictures. I also find the platform ideal for promoting personal websites and profiles to other feet selling sites.
FAQs
1. Is selling Feet Pictures a Legal Side Hustle?
For adults above 18 years of age, selling feet photos is legal. However, it is advisable to check any applicable laws and regulations in your country. At the same time, showing more than your feet, for example, thighs, may not be considered the same.
2. Is selling Feet Pictures Against Any Societal Beliefs?
In most countries, selling feet pictures is not against cultural and religious beliefs. However, you need to check if selling feet pictures in your country is against nay beliefs.
3. Can I Sell Feet Photos Belonging to Other People Online?
It is important that you sell your own photos or work to avoid engaging in illegal activity.
That said, you can sell modified photos, images from a third-party website, or images belonging to other people, on the condition that you observe copyright policies.
For example, you may require the owner's permission and also pay them royalties.
The

Takeaways

: How Do I Avoid Getting Scammed when Selling Feet Pics?
Only display the blurred versions of the original images.

Encrypt your images to prevent direct downloads.

Avoid using your real name; Use an alias profile to prevent your identity.

If it's necessary to meet your clients, meet them in public.

Insists on cash or direct payments. Avoid gift cards, unexplainable tips, and overpayments.
How else can you ensure that you get paid in full for all your feet pics? Let's hear about your top apps for selling feet photos.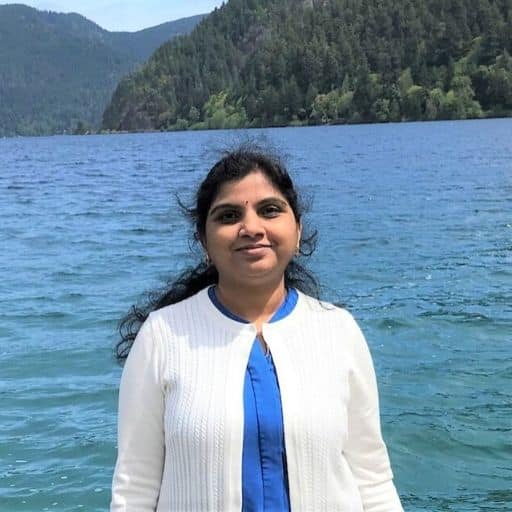 Howdy Folks, thanks for stopping by my blog.
I'm Swati, a proud mom, dedicated side hustler, full-time blogger, and a recognized millennial work-at-home expert. My expertise has been featured on esteemed platforms such as Forbes, CEO Blog Nation, Referral Rock, Vital Dollar, Databox blog, and many more. I have embarked on this incredible journey to share my firsthand experiences in the world of online income generation and to assist all of you in earning money from the comfort of your homes.
Join me in my mission to revolutionize the way we make money and achieve financial freedom. Trust me, it's not as challenging as it may seem!
Together, let's explore the boundless opportunities and pave our paths towards a prosperous future.