Are you searching for the best things to sell on Etsy to make money? If so, you are in the right place.
To begin with, Etsy has become a real game-changer, and selling there is really a no-brainer. However, with more e-commerce sites emerging recently, the competition is undeniably getting tougher. But even with competition, it's reported that 40% of buyers on Etsy are repeat buyers!
The platform boasts of over 2 million active sellers. Now, this means serious competition, right? Yes, but there are enough buyers too, with Statista recording 81.9 million Etsy shoppers in 2020. Your job is to market your shop extensively. To do this, attract traffic to your shop by promoting it on social media platforms such as Pinterest, Instagram, and Facebook.
In this post, I will share the best things to sell on Etsy to make money and also information on how to be a successful online seller.
But first, let's learn what exactly Etsy is.
What Is Etsy?
Etsy is an e-commerce site that focuses on handmade stuff, crafts, supplies, and vintage items. Many of these items fall under different categories such as toys, jewelry, arts, clothes, furniture, and bags, just to name a few.
Currently, Etsy has over 60 million items being sold at over 2 million stores. Buyers have almost doubled every year since the marketplace was founded in June 2005. For instance, in 2019, buyers numbered over 4o million with 2020 hitting a record high of 81M+.
The best sellers on Etsy record over 500 sales a day! Such sales are made possible by over 40% of buyers who purchase two items or more at a go.
And, to understand why this is the place to sell your things, consider that top sellers make $100,000+ annually. That's a 6-figure hustle right there!
On the competition side, Etsy shares the market with the likes of Shopify. How do the two platforms compare? Check out this Etsy vs. Shopify Review here.
How to Make Money on Etsy in 2022?
In order to make money, you need to know, how to start selling on Etsy. So, let's begin…
To start, you have to create a personal Etsy shop account. For this, you need to open Etsy.com and click on "sign-in" and then tap on the "Register" tab. Fill in and submit the required details until you get a confirmation email and link to log in to your shop.
The next step is to personalize your account by having a display picture of either yourself or your company logo. It's worth noting that having a faceless account does not inspire confidence in buyers. Also, use pro-level photos of your products to let your customers see the beauty of their purchases.
Doable, right?
Once you're done setting up your Etsy shop, use the 'Sell on Etsy' app to manage your account.
Apart from finding items to sell on Etsy and having an account, it takes more to become successful and it depends on a few things:
Sell items that have high demand but less competition, and are well priced
Make sure you have a perfect Etsy SEO, to help you rank high in the search engines
Work towards getting a good customer experience thus leads to great reviews
Support your account on social media to get traffic
To make money on Etsy in 2022, also take a look at the best stores [we will discuss them later in the article] and borrow their best practices.
Click here to Become an Etsy Seller
Top-selling Items in 2021
Whether you have a talent for arts and crafts or not, there is always something that you can make and sell or supply on Etsy. Even so, with the wide variety of items, it does make sense to go for the top-selling items as a beginner. And you don't have to be super creative to sell on Etsy, just go with best sellers and make sure to deliver timely.
Read on to find out what products sell best on Etsy.
1. Stickers
One of the popular things to sell on Etsy is stickers. Even with a lot of sellers in this space, it is worth getting into. You can use stickers to decorate postcards, journals, and notebooks.
Also, stickers can be bought in huge quantities which makes this item easy to price and sell. And because of the unending demand for stickers, they top our list.
You are sure to make $50 a day on Etsy selling stickers on Etsy.
Learn how to make stickers to sell from home
2. Personalized Clothing
This includes funky t-shirts, funny caps, and many more. People nowadays flock to Etsy to buy personalized stuff. You can collaborate with companies such as Printful & Printify to help you create customized t-shirts and sell directly on Etsy.
This is one of the greatest ways of making money on Etsy and it is very easy to get started. Browse T-shirts on Etsy so as to get ideas on what's popular and unique on the market.
3. Baby Items
From knitted clothes to toys, baby items are very popular on Etsy. Go for matching clothes for siblings or the coming home outfits for newborns; all these items are high in demand hence making them one of the best sellers on Etsy.
Other ideas of things to sell on Etsy for kiddos include customized pacifiers with kids' names on them, silicon teethers, headbands, and socks.
Related Article: Did You Know That Breast Pumps Can Be Resold?
4. Weddings Supplies
Presumably one of the biggest markets on Etsy is weddings. Since weddings happen throughout the year, you can almost buy everything for weddings on Etsy including bands, necklaces, and gowns.
Other examples of wedding items that sell well on Etsy include wedding invites, wedding signs, and so much more. In fact, wedding supplies are one of the most searched items on Etsy.
Keep scrolling to learn about the top-selling Etsy shops in 2021.
Top-Selling Etsy Shops in 2021?
Etsy is a global marketplace for unique or homemade products. And if you offer such products, it may be a helpful addition to your e-commerce store. Even more, Etsy also is the perfect place to test the waters for a new creative item. After in-depth research, here is the list of top-selling Etsy shops in 2021 together with each shop's number of products, sales, and admirers.
Owned by Kate Antesberger based in Ohio, United States. Planner Kate ranks as the top-selling store with 1,167,095 transactions and over 58.1k admirers. Some amazing numbers there right? The shop deals with selling colorful and beautiful supplies such as printed schedule planners.
This store is owned by Katy from Texas, US. Bead Boat deals with jewelry supplies. The shop has around 7714 products including crystals, charms, gemstone beads, and designer jewelry. Bead Boat Etsy shop has recorded about 1,055,340 sales and 42557 admirers.
Based in California, United States ModParty is a celebration shop for items such as bridesmaid gifts & favors for weddings, birthdays, baby showers, and pretty much any event you want to decorate. ModParty shop list over 1748 products, 965,862 sales, and 103,983 admirers.
Based in Istanbul, Turkey, Yakutum has been on Etsy for over 10 years. It sells Jewelry supplies specializing in brass and gold-plated items. The shop stocks over 20k products. Yakutum has made 836,890 sales with an overwhelming 34,245 admirers.
The shop is owned by Nicole de Bruins from Stockport, UK. It is an Etsy shop that sells charms (small ornaments for making necklaces or bracelets). The store has around 14013 products, 691,517 sales, and 51,228 admirers.
Yummytreasures is based in Massachusetts, US. This is an Etsy bead shop that sells colorful, creative, and fancy jewelry. The store has around 8651 items with 504,024 sales and 33555 admirers to date.
Owned by Kate Kim, this Etsy shop offers personalized minimalist jewelry. It's well known for dainty customized pieces. Also, their jewelry is handmade using high-quality solid 925 Sterling Silver. CaitlynMinimalist has over 813 products on its catalog. Not only does the shop boast of over 1,061,433 sales, but it also records over 211,605 online admirers.
From Yiwu, China CI Beads has been on Etsy for 13 years now. They sell various jewelry supplies from seed beads to wood and resin crafts, just some of the items that sell fast on the internet.
Currently, CI Beads lists around 2k+ items on sale. Additionally, the shop has made a record 566,689 sales since 2008 and also has 35,990+ admirers.
This is a gifts shop from Washington, D.C, that sells digital stamps, biker leather, metallic leather papers, and many other leather-based products. PeggySueAlso has over 3,586 unique items. In addition to its impressive stock, the shop has made 702,980+ sales with around 24,262 Etsy admirers.
As the name suggests, this is a beads shop for unique, soulful, and vintage jewelry. It is based in California, US. As of publishing, the store stocks over 5k chains and beads, with 640,345 cumulative sales and around 49k+ admirers.
What to sell on Etsy in 2022?
The big question is whether it is really worth selling on Etsy? Sure it is? For example, check back on the figures from the above top merchants and you will be surprised that some stores have already recorded hundreds of additional sales in the few minutes it took you to scroll down.
So, what does one sell on Etsy in 2022 to share in this success?
For starters, Etsy is a wonderland for everyone who is passionate about custom and vintage items, or for you who is into things from scratch. Generally, from the listings of the above leading stores, to make money on Etsy, sell DIYs. Such items include jewelry, home decors, personalized clothing, and creative party decoration- name them!
So, what can I sell to make money on Etsy? Let's find out…
5. Jewelry
During special events, we tend to associate sweet memories with jewelry hence making ornaments among the best things to sell on Etsy. But of all different jewelry items, adjustable rings, silver pendants, and bracelets tend to sell best on Etsy. The trick to making more sales in this niche is by creating personalized jewelry for your customers.
Additional Resource: 15 Ways to Make Money Selling Jewelry Online
6. Party Decorations
People are always likely to spend a lot during special events and that includes decorations. And just like wedding supplies, party decorations are also in season. This includes cake toppers, balloons, curtain lights, table cloths, and banners. There are so many modifications that you can do to decorations to end up with unique pieces every single time.
7. Home Décor
The demand for home décors such as paintings, frames, vases, and handknit blankets has shot up, especially during this stay-at-home period. And on the other hand, the period has also made us self-declared interior designers. So if you think you have the touch and flair of making beautiful decors, then it's time to step up and meet this market demand on Etsy.
8. Artwork and Printables
Printables are some of, if not, the easiest items to sell on Etsy. Do you don't have millions for art exhibitions? If not, what step do you take? Head over to Etsy and buy art in bulk and flip it! And if you don't want the hustle of shipping, then create digital printables that can be downloaded at a price.
Such projects include digital or printable planners, stickers, and much more. If you are good at using software to draw and create printables, this can be a very profitable way of making extra money.
Also Read: Why You Should Sell Coloring Books On Etsy
Best Things to Sell on Etsy to Make Money?
Looking to make five figures in sales fast? With Etsy, it's doable!
In this particular topic, I wish to help newcomers who have no idea about the best things to sell on Etsy to make money. I have done the homework for you. And I will help you catch up with the giants in this space, stores that have all the tips and tricks up their sleeves.
9. Toys
Kid's accessories tend to sell well on Etsy and are some of the top-selling items. If you're looking for an item that both parents and grandparents are going to buy, then handmade wooden toys are your go-to item.
They've become so popular for babies nowadays. Why? This is because they play a big role in kids' development compared to digital toys that are never too engaging. Knit dolls and kid's wooden cookery also sell fast online.
10. Bags and Purses
Every day more and more people want to have a unique identity. As such, the current fashion trend capitalizes on one-of-a-kind bags and purses- especially for the divas. It is not a surprise that there are over 2.2m+ listings for bags and purses' designs on Etsy. What I like most about these accessories is that you can sell them for over $150 apiece!
11. Fabric and Sewing Supplies
Did you know that you don't actually have to make items yourself to sell on Etsy? You can just buy supplies from flea markets and dollar stores, and flip them on Etsy – for a profit!
Some of the cheap and quality stuff that you can get at such markets include fabric and sewing supplies that are popular with buyers online.
Most Popular Things to Sell on Etsy
To make your work easier and simpler, here are the highlights of what is popular on Etsy in 2022. Popular means competition so, strive to come up with fair prices and stunning designs to attract buyers to your Etsy shop. Take a look:
12. Beads and Jewelry Supplies
These are much easier to sell than ready-made jewelry because you won't spend time coming up with designs. Take advantage of people trying to tap into their creativity and supply them with different elements for making their personal jewelry designs.
Depending on your marketing and delivery, you can easily become a wholesale supplier for jewelers on Etsy. This is one of the easiest ways of making money on Etsy!
13. Invitations
Like weddings, people are always throwing parties left, right, and center, leading to an unending need for invitation cards. You can choose to customize cards whereby you fill in the client's details for them or use a template where they can fill for themselves.
If you have an idea of how to use Adobe software you can make printable templates at ease. Also, if you can't get around with Adobe, you can always use Corjl.
14. Phone Cases
With the development of technology, phones have become an integral part of our lives. And that's where phone cases come in as they protect our phones in the long run. They aid in keeping our phones clean and protect them in case we drop them.
The demand for phone cases has increased with customers wanting to customize theirs. You can use acrylic colors to come up with different designs and styles ready to be sold on Etsy.
15. Fashion Accessories
Accessories such as wallets, scarves, hair accessories, coin purses, and headbands are extremely popular on Etsy. Some of these items can still be used by babies, adults, as well as pets.
Digital Products to sell on Etsy
There are so many digital products to sell on the Etsy marketplace that you can make killing fast. These digital products are so popular with buyers since they can purchase, download, and print the files as many times they want, whenever they need.
But why do Seller's love digital products? This is because you only create them once and sell them repeatedly.
Essentially, digital products are a good way to make passive income without additional work.
So, what are the best digital products to sell? The list is endless depending on your skills, knowledge, and expertise. Here are some of the top picks from the list of best-sellers on Etsy.
16. Website Design Templates
Do you know how to create a website? If so, you can sell pre-made templates that can be uploaded to a WordPress website builder.
Depending on your expertise, you can create designs targeted to anyone from bloggers, photographers, institutions, and freelancers. This type of design work requires someone who can code and other web development skills.
17. Logos, Graphics, and Design Services
People gladly buy a logo template, so you don't have to go for a full website template design. This is a way of selling piecemeal web design elements from your Etsy shop. All these can fall under 'handmade' services, which can be promoted and sold on Etsy. Also, you can choose to market to fellow Etsy sellers who need logos or shop banners in a bid to avoid being faceless- like we mentioned earlier.
18. Marketing Materials
Marketing materials include flyers, brochures, and press kits. All these items are always in demand for entrepreneurs who either don't have the money or time to employ designers to start from scratch. Use any information you have on different business sectors to customize your designs.
19. Spreadsheets
If you have a knack for creating useful budget trackers, you should for other forms of spreadsheets that are useful to both Etsy buyers and sellers. Think of inventory trackers. You can also go with debt trackers to help your customers keep track of their loan repayments. For this, you have tools such as Excel, Google Sheets, Quip, and Apple Numbers where you can up with spreadsheets and sell them on Etsy.
20. Clipart and Design Files
If graphic design is your thing, crafters are always looking for clipart for their themed scrapbooks and digital books. Depending on the type of designs that you sell, you can also be market to people who use vinyl cuttings to create products.
Things to Sew and Sell on Etsy
If you know how to sew, then this is a business space you can tap into. There are various different products you can sew and sell on Etsy or local craft fairs.
What I find fascinating about the craftmanship is that you end up with things that even kids can create and sell online for cash. So, whether you sew as a full-time job or just when looking to make some extra cash with your kids, here are some product ideas for you.
21. Shoes
Nowadays, most, if not all popular shoe styles are made with fabric or canvas. This may, however, takes knowledge and skills. That said, if you get the skill part down, you can sell your creations at top dollar.
22. Scarves
If you are looking to offer simple accessories, then sell fabric scarves. There are many different styles and materials to consider. Such items include light infinity scarves or heavier ones made of flannel.
23.

Curtains
For those looking for buyers who want to style or add a bit of privacy to their homes, then stitch curtains out of stylish fabrics and sell at a decent price on your store. With a little embroidery know-how, you can fashion curtains with promotional and motivational messages for sale on Etsy as well.
24. Camera Straps
You could also choose to sell camera straps to attach to DSLR cameras and market to both professional and hobby photographers. As a matter of fact, many people are taking up selling photos online for passive income. As a result, cameras are once again selling fast and so are the associated accessories.
How to Sell Things on Etsy App
Begin with reading the Terms of Use and Privacy Policy conditions before proceeding to sell on Etsy.
Click here to download the Sell on Etsy App for use on iPhones and iPad. The Sell on Etsy app is also available for Android devices.
If you already have the app with you, make sure it's updated to get all the newest features. Sell on Etsy app is for devices of iOS 10.3 and above, and is designed for a fully seller-only mobile experience.
Sell on Etsy app is divided into the following sections:
Dashboard
The dashboard is also divided into two subsections
Shop overview- this section is a quick way to see your unread messages, orders, listings, and other stats.
Recent activity- displays recent shops and listing favorites, new reviews, and incoming orders.
Stats
As the name suggests, this section gives you in-depth data about your listing, traffic, and customers to help you monitor your shop better.
Orders
Here, the order section is divided into two; Open Orders and Completed Orders. It's here where you can mark an order as shipped, print receipts, add tracking details, contact the buyer, process a refund, and also add a private note to your order.
Note: Sell on the Etsy app can only process full refunds. To issue a partial refund you'll have to sign on Etsy.com. A number of open orders will appear next to Orders on the navigation menu.
Messages
It's here where you can read, respond or create a new text. Access saved replies using the "Saved Replies" button.
Listings
This section allows you to manage and add new listings, renew expired listings, add listing variations, and edit listing photos. You can also add information on any production twin you work with and view your items using SEO tools.
Your Shop
A preview of how your shop will look at buyers when logged on to the Etsy shopping app.
Reviews
This section is where all your reviews will appear. Unfortunately, you can't reply to reviews from the app, this can only be done from the website. Fortunately, your outgoing messages through Etsy.com appear on the app.
Finance
Below are two sections that will help you manage your finances from the app.
Payment account- here, you can see how much has been spent on fees, check deposit balance, check your monthly fee statements, and also look at your Etsy payments
Payment settings- Update payment methods, adjust your deposit schedule, and add a billing credit card here. And if you're based in the United States, you can view your sales taxes from this section.
Social Media
Share important steps, shop updates, and promotions on social media.
Teams
Here you can access the Etsy team you participate in, and post threads, this section also allows you to search for new teams to join.
Settings
In this section, you'll find Shop settings and App notifications. Some of the settings you can edit here include Shop title, Announcements, Policies, and Messages to buyers. You can also rearrange your shop, update the About Us page and activate the Vacation Mode. In-App notifications you can change include preferences for when the Sell on Etsy app sends you notifications.
Help
Check out links to the seller Handbooks and Etsy policies.
Account
View and edit your public profile, switch your account, add another shop to use the app with, and Sign Out.
Unique Things to Sell on Etsy/ Creative Things to Sell on Etsy
To make your Etsy store profitable, you have to be unique and think outside the box. With that in mind, I have come up with some of the unique items to sell for a sustainable online business. Don't forget to research thoroughly each idea to enable you to personalize your products.
Let's check these unique things to sell on Etsy below.
25. Organic Self Care Products
Just take a few seconds and imagine a hot bath and candles and lovely smelling creams all over your body…. People have nowadays become aware of how our actions really impact the environment, and for that, there is a growing demand for eco-friendly products.
Organic-based products are one of the best things to make and sell on Etsy today, and the demand is insatiable. So, it's time for you to step up and cash in on the bandwagon.
26. Papercraft
A papercraft can work both as decoration or as a gift to a dear friend. Even in a digital world, there are those people who are still interested in these creations. Paper can be fashioned into different arts that you sell on Etsy at varying prices.
27. Mugs and Socks
Almost everyone gest to receive a pair of socks or a mug during their celebrations. And making new amazing customized mugs that people can buy on Etsy is a huge win for sellers.
While people continue being distant because of diseases such as COVID, personalized gifts still rank high due to their thoughtfulness.
Homemade Items to sell on Etsy
Did you know that you can make stuff from the comfort of your home and sell it on Etsy? Here are some of the best-selling handmade items that you can create using readily available material from around your house and sell on an Etsy shop fast.
28. Reusable Grocery Bags
Instead of using paper or plastic bags that aren't eco-friendly, most consumers prefer to bring reusable bags to carry their groceries. You can sew such bags using different materials and colorful patterns to sell on Etsy. Materials to use include cloth, sisal, and hemp.
29. Candles
Homemade candles are popular on Etsy. You can go with uniquely decorated candles for different occasions. One of the reasons why candles remain an Etsy favorite is because the item can fetch a high price amongst buyers.
30. Headbands and Wraps
Headbands and Wraps are still a thing, especially during cold weather. You can make them in unique designs with colorful patterns and sell them in your Etsy shop. Do you know that had wraps date back to Africa? Go with African prints for uniqueness.
31. Bath Bombs and Salts
Bath bombs and Salts are easy to make and are perfect gifts during holidays. Aim for different sies to achieve a good price range. This will ensure customers have a choice depending on their budget.
Fun Things to Sell on Etsy
With the advances in technology, you can now find craft tutorials of almost everything. Therefore, there is no excuse for being a boring seller. The good thing about selling fun things on Etsy is that people already expect something nice when they get on the site. Here are a few tips on what to sell.
32. Kid's Clothing
Do you know what has made a massive comeback on Etsy? Knitted clothing! Channel your grandma's vibes and start knitting! Better still, involve your kids and other family members in the venture. Knitted clothes have become trendy because of their comfort and soft texture. As such, this among the many unique things that sell on Etsy.
33. Baby Bibs
With baby bibs, there are so many styles you can come up with and sell on Etsy. You can sew bibs of all kinds to help kids keep their clothes as clean as possible. Plus, you can keep one for your little ones. There also bib-making tutorials on YouTube to help you get an idea or two on how to go around making them.
34. Tea Towels
If you're interested in selling homemade goods on Etsy, tea towels are usually a good starting point.
35. Hats
Similarly, you can sell hats on Etsy in a huge array of styles, materials, colors, and sizes. The items are likely to be popular during winter. The more fancy your hats are, the better they will sell.
Simple Things to Sell on Etsy
You don't have to sell high-end stuff to be relevant on Etsy. You can choose to be simple and still make hundreds of dollars on Etsy.
36. Pillow Covers
Sew decorative pillow covers that people can use on their couches or beds. On the other hand, you can choose to fill them up with different fluffy materials and sell full pillows. Shipping will, however, cost you more for pillows as opposed to covers alone. Remember such factors when coming up with prices for your Etsy products.
37. Pet Supplies
Are you a pet owner? If so, you probably buy ridiculous yet cute items for your pet. Specifically, name tags, toys, leashes, and dog collars are some of the top things to sell on Etsy. Other pet supplies to consider include pet tags and dog beds.
38. Vintage Items
As the saying goes, one man's trash is another man's treasure. Do you have any collectibles or vintage items lying in the backyard, that you don't use anymore? Such items can include coins, stamps, t-shirts, and rugs. Turn them into money-making items by selling them on Etsy today.
Check out:
How to Make Money on Etsy Without Making Anything?
You can make money on Etsy without having to carry out inventory or package items. Well, it is doable. The big question is how? There are two methods; you can sell Digital products or sell drop shipped items.
Let's start with digital products:
As we discussed earlier some of the digital products that you can sell include digital planners, clip art, lightroom presets, high-quality stock photos, and many more. These are items that you create once and sell an unlimited number of times. This is unlike physical items that need constant restocking.
Additionally, digital items are easily editable to fit emerging market needs. This is besides the fact that there are software tools to help you make expert-level products without much need for expertise.
For drop-shipped items, if you enjoy graphic design you can sell your designs to drop-shipped items. This simply means designing an item and then uploading it to websites like Printful or Printify. Such platforms then print your design on items, then ship it. You are simply working to fulfill print orders through a third party.
Another way to dropship is by contacting companies and selling their products as a middle man. This means that you don't get to handle the items at any point, including shipping which is done by the parent company. Your work is to just advertise, land sales, and get paid in commissions.
FAQs
Do you have to pay to sell on Etsy?
To open an Etsy account is absolutely free. But there are charges afterward which include; a listing fee of $0.20 for each item for 4 months, a transaction fee of 5% of the selling price as commission, plus a postage fee that you can include on top of the item for the customer to pay for it.
Do things sell on Etsy?
Absolutely, with some of the top Etsy shops making over $10,000 in sales annually. To reach such selling feats, you need to ensure that your store gets enough traffic every day. Your products also need to be credible and of high quality.
Lastly, it helps to always respond to any customer queries and reviews to cash in on return customers and affect their suggestions into your upcoming designs.
Is it worth selling on Etsy?
It is definitely worth selling on Etsy due to the platform's simplicity and huge market base. Its yearly customer numbers are steadily approaching the 100 million mark. Furthermore, Etsy always keeps evolving for the betterment of both sellers and buyers. The platform's practicality is also by the Sell on Etsy app for ease of selling on the go.
Can Etsy make you rich?
Numbers don't lie, and Etsy happens to have some impressive seller statistics. Top sellers record $100,000+ in sales yearly with the company offering advertising in different forms.
Etsy's associated costs are also lower than that of its competitors, such as eBay and Amazon. This means that as a seller, you get to keep most of your sales amounts. That said, the median profit for an Etsy store is around $2900 per month.
Additional Resource: How to Convert My Amazon Gift Card to PayPal
The Takeaway
From the above list of ideas for making money with Etsy, it's clear that anyone can get into the business. The prospects of making big sales and coming up with a huge catalog are also high. You will also find having an Etsy store can help you move things left over after selling at craft shows.
Is there an item that sells fast on Etsy and it's not on our list? Tells us all about it in the comments section and please, share any insights on how to make it as an online seller.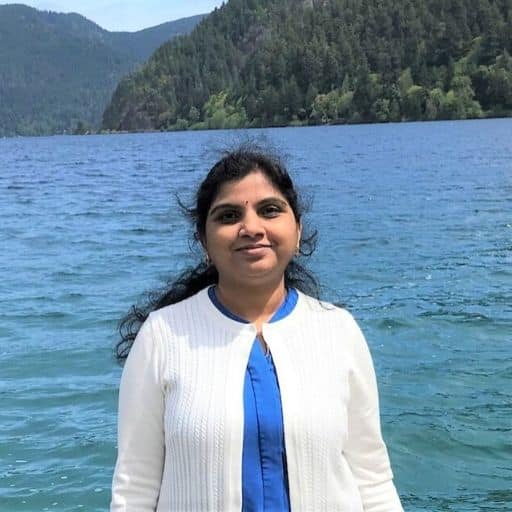 Howdy Folks, thanks for stopping by my blog.
I'm Swati, a proud mom, dedicated side hustler, full-time blogger, and a recognized millennial work-at-home expert. My expertise has been featured on esteemed platforms such as Forbes, CEO Blog Nation, Referral Rock, Vital Dollar, Databox blog, and many more. I have embarked on this incredible journey to share my firsthand experiences in the world of online income generation and to assist all of you in earning money from the comfort of your homes.
Join me in my mission to revolutionize the way we make money and achieve financial freedom. Trust me, it's not as challenging as it may seem!
Together, let's explore the boundless opportunities and pave our paths towards a prosperous future.