It's no secret that budgeting can be overwhelming, which is why you need the best budgeting planner as part of your financial tools. Every decision that involves money, requires budgeting.
This does not, however, mean that you limit yourself on things you want but rather, budgeting ensures that you understand your financial limitations. Planning also ensures that you shop easier and faster, saving you time.
For a fact, it's almost impossible to account for every coin you spent, after the fact. Why? The whole process is lengthy and let's be honest, our memories are not always that reliable.
Luckily, I have a list of the best budgeting planners to help you manage your finances like a professional. These are tools to keep your money records organized, easily traceable, and streamlined.
So, let's get started!
The Best Budget Planner 2023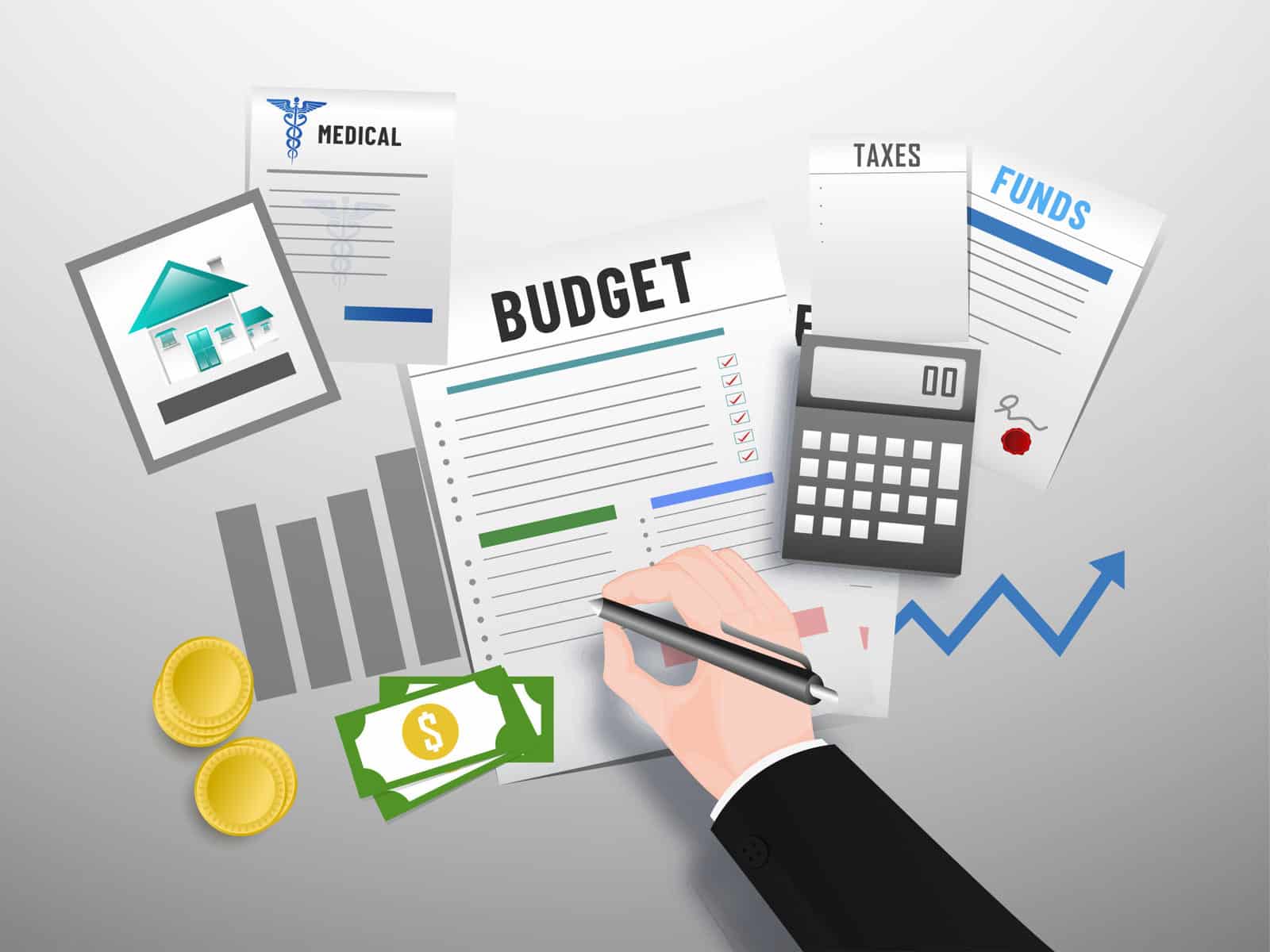 Before getting started on the specific tools, you need to understand why you need a budget planner. Here are the main reasons:
To avoid going bankrupt by mismanaging your money and savings.

Ensuring that all the bills have been settled and you have money left for recreation

Budgeting also ensures that you have your retirement benefits sorted out
Further, the best budget planner must have several sheets to help you in managing your:
Budgeting strategy

Financial goals

Savings tracker

Cash flow

Expense's tracker

Payment

Due dates of different bills

Monthly reviews and yearly summaries
Now, let us discuss the best budgeting planners in the market in 2022.
1. Clever Fox Budget Book
Clever Fox Budget Book is a versatile budgeting book planner that you can start using at any time. Using this planner, you will be able to meet your financial goals which you have already set.
I would recommend Clever Fox because it is easy to use, and you can easily classify your finance items using stickers. On the flip side, Clever Fox has no calendar and some people might find it very small.
It is easily portable because its size is smaller than A5 paper. Clever fox budget book helps you with your yearly financial planning. How? You will find pages where you are supposed to set your financial goals, expenses are easily traced, monthly budget, and finally, monthly analysis.
It is available for just $19.99. In case you are wondering which is the best budget planner that you can tag along with all the time, I would recommend the Clever Fox Budget Book. You can get it in red, purple, or turquoise cover.
Order Your Clever Fox Budget Planner Now
2. Money Tamer Ultimate Budget Binder
Money Tamer Ultimate Budget Binder happens to be a reusable book because after you buy the book you also receive its PDF format. You can easily download it and print as many copies as you want. The pages are not dated.
What I love about Money Tamer Ultimate Budget Binder is that it is economical. This is because you only purchase it once and then from there you can do the printing from home.
On the contrary, the book is a little bit bulky as compared to other books. The worksheets (50+) can accommodate several financial information. A single copy goes for $29. To get started with your financial planning, purchase this budget planner book now and get your financial goals achieved.
3. Limitless Mindset Budget Planner
Limitless Mindset Budget Planner is suitable for couples and families who want to manage their income and expenses.
This is the best planner for long-term purposes because besides helping you in taking control of your money and track your expenses, this budget planner book comes with other unique features.
To begin with, you can write all your monthly financial goals and this helps you to stay focused and achieve your financial goals. It is possible to keep records of your daily expenditure. This helps you with your monthly reviews and understanding your spending habits. As such you get to know what expense to watch the following month.
It has 12 undated months for tracking income, expenses, and bills. This budget planner book with envelopes has transparent envelopes for storing bills and cash. The book also comes in a portable size with a PU hardcover made of leather.
Additionally, Limitless Mindset Book Planner has both front and back pockets that are thick and can accommodate your extra cash and receipts.
More this, the book has a sleek pen holder to help you to keep your pen safe and always within reach. This is in addition to an elastic band which you can use as your bookmark.
Need a lanner with a moneyback guarantee? Apart from this being a top pick for the best budget planner you can always return the planner and get your cash back if you find it not to work as advertised.
4. BoxClever Press Budget Planner
The perfect way to have your debts covered is by using BoxClever Pres Budget Planner. For starters, this planner has a high rating on Amazon- a 4.2-star rating from over 1,500 reviews. Here is all you need to know about this amazing budget planner.
It is one of the best budget planners since you can manage to have all your credit cards, finances, savings, and budgets in one place.

As a bill tracker, it makes it easy for you to keep track of your monthly bills and debts, savings, and expenses. This way you can manage your consistent monthly expenses.

Do you

love vacations and holidays? You'll have the best budget planner to cater for that with a whole section that will help you track your holiday expenses that are separate from your household expenses.

Lastly, B

oxClever Press Budget Planner is attractive with 13 pockets, an undated journal, and a satin bookmark ribbon.
Place Your Budget Planner Order
5. Mead Organizher Expense Tracker
Tracking your expenses is one of the major ways of budgeting. For that, go with Mead Organizher Expense Tracker, one of the largest and best financial planner organizers for beginners. The best part is that this planning notebook retails for just $19. Some of its highlights include:
This budget planner book has worksheets that make it easy to monitor your cash flows and all of your expenses. It has 12 pockets, one for each month. You also get two clear folders that can be used to store invoices and notices. As such, you track your payments and savings.

Since the book is a little bit bulky, 8.5 inches by 11 inches, it comes with 3 tech lock poly rings that prevent wear and tear. As for aesthetics, you can get it on a purple or pink cover.

To cap it all, the

Mead OrganizHer Expense Tracker has a long-lasting polyester cover that is 5 millimeters in thickness.
(Currently Not Available)
6. Lamare Budget Planner Book
This is the monthly and weekly budget planner notebook to help you manage your finances. The journal has spaces for tracking daily expenses and bills. It comes in a minimalistic design with the allowance of customizing the different pages to your liking.
Do you need motivation? The Lamare Budget Planner has motivational quotes to keep you going. Other features and highlights include:
Monthly budget worksheets

Expense tracker, both daily and weekly. This makes it easy to manage your bills and debts.

The book has a hardcover for durability

It is portable and light in weight with 48 pages measuring 8.5 by 6.1 inches in size

Monthly and yearly budget overview pages

High-quality pages bound in a golden metallic spiral
Take control of your money and achieve your financial goals with the Lamare budget planner book.
7. The Balance Basic Budgeting Worksheets
These are basic monthly worksheets that can be customized to meet your budgeting plans. There are no lots of features, making this one of the easiest financial tools to use. These sheets come in weekly and monthly budgeting styles and can be downloaded for printing or used as soft copies.
You can set goals at the beginning of your budgeting period and balance them off after you calculate actual expenses. As such, you get to track your money usage against debt obligations. I find this to be a simple journal for budget planning, especially for beginners without much debt or expenses to track.
Download Your Basic Budget Worksheet here
8. Legend Budget Planner
Legend Budget Planner will assist you with your financial budgeting in one place. This is one of the best budgeting planners for beginners because it has standard worksheets that will help you achieve your financial goals by prompting you to pay your debts on time. The best part is that the planner is divided into different sections for ease of use.
The first 2 pages are for you to come up with your entire financial plan. In the next 2 pages, you are to set and break down your financial goals. And the next 8 pages should help you track your savings and debts.
Additionally, your Christmas budget is sorted at the last 2 pages of the journal with another 2 pages for your regular expenditure. You will also find 2 pages in there for your annual summaries.
As such, Legend Budget Planner is a unique budgeting book planner because you are open to writing your monthly financial targets which will help you achieve your overall annual financial goals.
Notable features
On the calendar, you note your bills or payments that are due. Actually, before a month starts you can write a plan for your monthly spending and this will make it easy to track your savings, income, and expenditure. This is in addition to pages for monthly reviews.

Through the review pages, you'll understand better where you need to improve before the next month begins

This budget planner is undated and the months are blank too so you can start at any time. It is an A5 hardcover in turquoise with a gold foil made from PU leather. On the covers, it has unique artwork that you will find very attractive.

It has 120 gsm heavy-duty white paper, 1 pocket for your bills and receipts, and an elastic band for bookmarking. As a beginner, you are lucky because this budget planner book has a manual guide and 109 free stickers for tracking different items.

Last but not least, if you are not satisfied with the quality of the book or you weren't satisfied with the final results, you can reach out to the seller and get a refund of your money.
With $18.99 you can grab your copy on Amazon right now!
9. GoGirl Budget Planner
GoGirl Budget Planner is the best budget planner journal that will help you to set and achieve your financial goals. Particularly designed for women, this planner is compact enough to fit in your handbag for keeping an eye on your budget on the go.
To this end, the GoGirl Budget Planner makes it easy to achieve your annual financial goals by making it possible to write down your monthly goals. For your upcoming purchases, due bills, and payments, you put reminders to ensure that all is done on time.
And for every month, you make a plan for your day-to-day expenditure. And by the end of the month, you can do a monthly review and this makes it possible to do a better analysis of your spending habits.
This budget planner book comes without dates, meaning that you can start at your own favorable time. You also have a total of 91 free stickers. Another added advantage is that your purchase comes with a guide to help you get started as a beginner.
GoGirl Planner is another A5 book with dimensions of 5.7 by 8.5 by 0.6 inches. This makes it easy for you to carry your budget plan as you travel and shop. The cover is manufactured from vegan leather, making sure that your book stays new.
Other features include; an elastic band, holder for your pen, squeezebox pockets for receipts and bills, 2 bookmarkers, 120gsm no-bleed white paper that is designed for repeated use.
Lastly, if you are not satisfied with the budget fields or you find the item quality low, you get your money back hassle-free!
Order Your GoGirl Planner here
10. Erin Condren PetitePlanner
Erin Condren Petite Planner is a notebook wherein on the front page you are supposed to write your saving goal for is monthly. What surprised me is that it has a password page and a contact page- if you are going to make use of these pages, ensure that your planner is secure at all times.
That said, the book is perfect for tracking your daily expenses hence helping you avoid overspending. You can also use it to track your debts
This is one of the best budgeting planners since it has extra storage in the form of a built-in pocket. There are 106 stickers and a saving tracker spread. There also logs for filling in your weekly and monthly budget items
It is a stylish budget planner book with 12 months which you use to plan and achieve all your financial goals of the year. In total, you get 72 pages for your monthly summary on expenses, 1 saving tracker spreadsheet, 4 pages for your debts, 1 quote page, and 1 sticker sheet.
Best Budget Planner on Amazon
Amazon has the best deals when it comes to budget planning. Apart from providing you with important product descriptions, you get to read reviews from other users. This helps you in picking out the best budget planner depending on your budget.
Are you looking for gift ideas? Check out the following top-rated budget planners on Amazon.
11. Home Budget Workbook
The Home Budget Workbook has manageable sheets that help you to control your income and expenses. It is among the best budget planners available on Amazon with a 4.1 rating from over 500 reviews. The book is the brainchild of Eleanor Blayney, a renowned certified financial planner. Some of its highlights include:
The principles for a fruitful budget that easy to follow for achieving your financial goals

Ways on how to manage your accounts and income are provided to help you stay on track

This budget planner book stays flat while you are using it because its pages are held in place using a Flexi binding

It is a 48-paged home budget workbook measuring about 10 by 7 inches
This planner comes in both hardcover and spiral-bound styles. The hardcover one goes for around $40, with spiral costing you about a fourth of that on Amazon.
Click here to Select Your Planner today
12. Happy Planner Budget Tracker
Happy Planner Budget Tracker is another top-rated budget journal on Amazon. Over 1,400 give it an average rating of 4.6 -stars.
It has monthly worksheets, checklists, expense monitors, and finally, pages dedicated to budget reviews. These are loose pre-punctured sheets each measuring 9.37 by 7.12 by 0.3 inches.
The pages of the Happy Planner Budget Tracker are fun, colorful, and hip for use by old beginners and experts. For long-term use, it's best to bind the 30 pages together to preserve your planner.
Get Your Happy Planner Budget Sheets here
Best Household Budget Planner
Having a household that does a monthly budget is a good way to handle your financial goals. To achieve this, you need to have a budget planner that is easy to use by most family members.
It is also good to go for a planner that is sharable amongst several users or one that allows for consolidation of different budget items under one page.
Is that the kind of planner that you are looking for? Consider the best budgeting planner for household use discussed below.
13. Good Budget Days Planner
Due to the incorporation of an online cash envelope budgeting system, Good Budget Planner can be synced on different devices amongst family members. This way you can easily share a budget among yourselves.
To avoid overspending, you will be required to keep balancing your checkbooks, as per the different budget allocations.
Also, by using this bill planner, from Grow Budget Planner, as a household you, will be able to record all your financial details which include all completed transactions. The planner also records every paycheck received by each member.
Most importantly, Good Budget Planner helps you to create envelopes. Using the free version, you are limited to 10 envelopes with the Plus Plan getting you upgraded features and unlimited envelopes. You don't have to worry about syncing your accounts because you can easily do it manually from each device.
Download the free app here for Android and iOS devices. Once you get used to this budgeting system, go ahead and upgrade the app for around $5.99 per month.
Best Budget Planner for Couples
As a couple, you might need to be on track of your joint financial statuses to avoid crashing over money use.
One of the best ways of getting started on such an important undertaking is by sharing a budgeting tool. Interested? How about you consider the following budget planners to guide you through.
14. Honeydue
Honeydue is a free budget planner. You can download the app on Google Play or App Store on your device and start monitoring your money.
It offers an option for a joint account for couples plus pointers on how couples can work together to achieve their financial goals.
One of its best features is a comparative look at each person's budget and how it affects your overall budget plan. Additionally, for you and your loved one, it is easy to keep track of your combined savings using Honeydue.
The app comes with a 4.1-star rating aggregated from over 1,600 Android reviewers.
15. HoneyFi
HoneyFi is a limited free app in that, it only offers a 30 days free trial after which the offer expires and you have to start paying.
As a couple, you can choose a subscription that suits you better.
For example, you can either pay $9.99 per month or $60 per year, which is equivalent to $5 per month. Paying an annual subscription is cheaper so, go for it!
To use, start by linking your financial accounts with HoneyFi. What I find most appealing about HoneyFi s that it allows for flexibility on how you budget as a couple.
For instance, you can choose to keep separate accounts with different budget goals that can be analyzed in a single dashboard.
With HoneyFi it is also possible to set a certain amount that will be transferred to an insured account (FDIC) that is different from your joint or individual accounts. How's that for a tool to help you save for retirement together?
HoneyFi is available to Androidand iPhone users.
16. Zeta Money Manager
Zeta Money Manager is another free money app for couples. It makes it easy to split expenses with your partner of which you can decide to pay back whoever owes the other through PayPal. This is made possible by the inclusion of an IOU feature on the app.
The app also keeps tabs and alerts you about due bills. And to ensure adherence to your shared money goals, you get detailed weekly and monthly budget reviews.
Zeta Money Manage app is available for iPhone users only!
Best Paper Budget Planner
While apps are perfect for keeping you on your toes when it comes to a budget, a physical planner may help make the figures more real. This is evident by the huge number of people who insist on using pen and paper to list expenses, bills, and savings.
If this sounds like you, the following examples are the best paper budget planner you could try and get satisfying results planning for your hard-earned cash.
17. XO Planners' Monthly Finance Pages
XO Planner is a paper money organizer that allows you to key in your income, all expenses, total savings, and debts. With this budget panner, you find a chart where you can write all your pending bills that need to be paid and when you are supposed to pay them.
The crucial part is that you can note your financial goals versus financial priorities for instance vacation against utility bills. This allows you to allocate more money to what is crucial first.
Besides, you find two columns where you are supposed to write all the stuff you need to buy and what you want to buy. When you do this, you can keep your budget in line with your income.
Check out more about XO Planner here.
18. Ashley Shelly's Budget Notebook
When using Ashley Shelly Budget Notebook you can track your expenses and bills, saving strategy, financial goals, and monitor your debt repayment. Using this notebook, you can write all the due debts and their corresponding amounts and date. This helps you to stay on track with your debt obligations.
When it comes to your savings, this notebook is the best since you can record all the money that you have added to your savings account every month. Besides, you also get to plan on when you are likely to withdraw the amount and how.
You can choose to either track your expenses weekly or daily. For your financial goals, you have a full page for you to write your desires, you have a page for your debts. The interesting part is you can separate different debt amounts such as loans and interests for accountability.
So far we can both agree that this is one of the best budget planners for 2022.
19. Startplanner Hustle Weekly Planner
Midyear Hustle Weekly Planner is an excellent monthly budget planner. You will find a page where you are supposed to set your monthly & weekly financial goals, your income, savings, and expenses.
With this planner, aim for a weekly budget that I find important because you can plan for events that happen in-between days.
Your budget should also include food too, including takeaways. The idea is to make your financial survival is easier and affordable at a times.
Ensure that nothing catches you by surprise by trying as much as possible to budget for everything at the beginning of every month.
And you know what? This organizer from Smartplanner has everything including daily to-do lists and workout schedules; you get to save money and keep fit at the same time.
Best Digital Budget Planner
If you are not pleased with the paper budget planner, we can decide to go the digital way and make your budgeting easier. Live in a paperless world with these best digital budget planner books.
20. Undated Digital Business Planner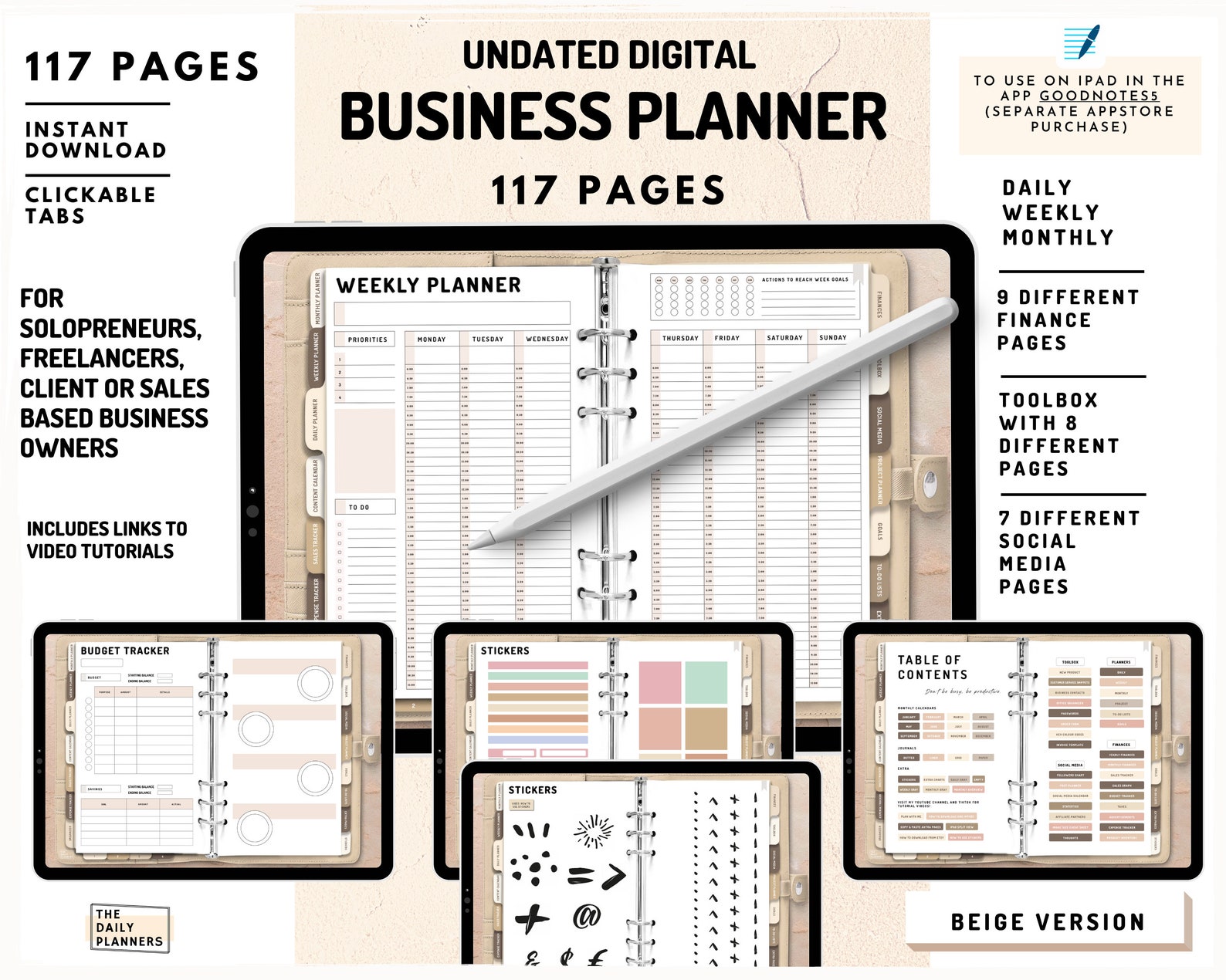 How do you make your living? Is it through an online hustle? Well, whichever way you make money, you need to budget for every single dollar.
For this, go with this best planner for businesses by The Daily Planners. For starters, it can easily sync your financial data on several devices for convenience. The full version is only compatible with Mac and iOS systems. For Android and Windows users, you can try out a demo planner by signing up here.
This downloadable planner comes with un-dated pages for you to start your daily, weekly, or monthly budgeting at your pleasure. You will be able to track your sales, taxes, expenses, and invoices, just to mention a few. Also, you will be able to set your business goals in terms of funding and projects.
Download the Best Digital Business Planner here
21. The Planner's Collective Ultimate Digital Planner
The Planners Collective Ultimate Digital Planner is one of the best digital planners you could think of. Why? It is easily compatible with both Android and iOS systems.
Further, it has 4 different daily page layouts, which means that you get to use the planner that best suits your business. This is in addition to 2 distinct weekly layouts.
The best part is that it runs for two years, 2022 and 2023. So, you can easily update your financial targets at the end of the year as you look forward to the next 12 months.
Also, you can use the journal to track your sleeping, take notes, schedule meals, store contacts, and backup passwords.
And don't worry about tracking your finances, this planner is designed for versatility; there are dedicated pages for keeping tabs on every financial item from expenses to overdue bills.
Do you like using stickers for locating entries in your journal? Worry not, this planner has at least 650 digital stickers.
Download the Ultimate Digital Planner on Etsy for $11
Best Family Budget Planner
If you have ever wondered exactly how much money is spent by your family, then you need a budget planner designed for several users. With that in mind, the following are my top recommendations for the best budgeting planner for you and your family.
21. You Need A Budget (YNAB)
If you wouldn't love to sync your accounts you can use You Need a Budget as a budget planner. This is because you can choose manually which transactions you want to link to the app.
This is one of the best budgeting apps in terms of privacy. You also get to enjoy a free trial period of 34 days after which, you will be required to pay a yearly fee. The subscription fee is around $84.
If you don't want to get stuck in paying your bills, signup on the YNAB platform now and start monitoring everything. You can also download the app on Google Play and App Store, and budget on the go.
Frugal living is all about finding cost-saving measures, right? Well, YNAM runs one of the top online referral programs. For every friend who signs up using your link, you get to use this budget planner for a whole month free! Refer 12 friends and you can save $84 every year, just like that.
22. PocketGuard
If you want to lower your bills and save more use PocketGuard money planner. To understand your financial data, there are charts explaining everything in detail, so you don't have to worry about getting off track.
The analysis depends on your spending and income. This makes it easy to know how much you have saved as a family over a given period.
Unlike YNAB where you are required to pay a subscription, PocketGuard is a free platform. What's more, the platform can operate on both Android and iPhone devices.
Download PocketGuard right now for free
23. Personal Capital
Personal Capital is a free app that can help you in budgeting your monthly income and keep track of your expenses. After you download the app, you will be required to give some information about your retirement plans- as part of the signup process.
Details required include your current age, when you are planning to retire, and how much you have saved so far for your family. You can link your accounts such as savings account so that you can monitor them in one dashboard. This makes it easier to watch your spending. The availability of different budgeting charts also makes it easy to track specific expenses and bills.
Ready to monitor your retirement plans and current budget?
Get started with Personal Capital software
24. Mint
Mint is another free app that will keep you out of debt. You can sync all your accounts with the app to keep track of your spending. The most amazing feature of this app is that you can check your weekly credit score.
For your spending analysis, you will get graphs showing how you spent your money. This way, you will be able to cut your expenses. And if you wish to track a given item, there are graphs to helps you compare spending per month.
Start Tracking your Spending with Mint App
Best Budget Planner App
As a bonus, I found two more amazing budget planner apps that you can download and start planning your finances tomorrow today. Have a quick look:
25. Wally
Wally app will help you in tracking your expenses and income. The app also gives you a picture of your outstanding budget to avoid spending beyond your ability to repay.
Moreover, Wally is completely free but only available for iPhone users. That said, it is the best budget planner app option for people living outside the US because it is compatible with foreign currencies too.
Sign up with Wally now and budget your money.
26. Mvelopes
Envelope budgeting is simply keeping cash in envelopes. The money is categorized for different spending. Once you discover an empty envelope it means the money budgeted for that specific allocation has already been spent fully.
The idea is to physically be able to watch your cash being spent. Typically, this idea is practiced using actual paper envelopes. But wait a minute, there are apps for everything and that's why Mvelopes by Finicity comes in.
Mvelopes allow you to link unlimited accounts to enable all of your transactions to reflect on the app. I appreciate that linking your debit cards, credit cards, and online cash wallets to an app is risky.
But you will find Mvelopes trustworthy considering that it is an invention by Mastercard. I'm talking about bank-level data description.
Related Resource: The Best Cash Envelope Wallet Budgeting System
Free Budget Planner
Who wouldn't love a free budget planner? While free planners may not feature premium budgeting tools, they are perfect for beginners.
So, here are some of the best free budget planners for you.
27. College Life Made Easy
College Life Made Easy offers the perfect monthly free budget planner templates. This cash planner will help you achieve your student financial goals.
It mainly focuses on your bills, putting into consideration what you make by the end of the month or the amount of your monthly cash allowance or student loan.
Download Monthly College Budget Templates
28. My Frugal Home Bill Pay Checklist
My Frugal Home Bill Pay Checklist gives you an analysis of your yearly bills and ensuring that you write them off. The best thing about using this bill checker is that you can select an auto-payment option for clearing your bills. This is because sometimes it is hard to remember which bill needs to be paid and when.
Try this budget planner checklist and make your lifestyle manageable.
29. Worldlabel Home Finance Printables
With Worldlabel Home Finance Printables you can easily keep track of your budget annually. These sheets help you track bank accounts, debts, and payments of your monthly bills.
It is also a good option, in a wholesome package, for keeping a record of everything touching on your finances.
Print Try Worldlabel Budget Templates immediately
Parting Shot
I wasn't joking when I said that I have the best budgeting planners for everyone, be it a family or a couple. To have a budget simply means that you understand your income, you keep track of your expenses, and you focus on achieving your short-term and long-term financial goals.
How about you choose one budget planner book, template, or app from the list above and get down to taking charge of how you spend your money. But even as you do that, don't forget to try out most of these 50 top frugal-living ideas for a living within your income and still save money.
And if you find that your budget is under strain, here are some side hustles to increase your income fast.
Lastly, don't forget to leave a comment below as you share the best budget planner that you have come across and where we can find it.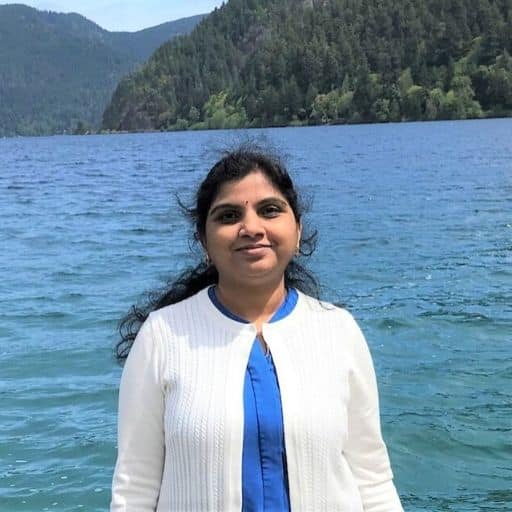 Howdy Folks, thanks for stopping by my blog.
I'm Swati, a proud mom, dedicated side hustler, full-time blogger, and a recognized millennial work-at-home expert. My expertise has been featured on esteemed platforms such as Forbes, CEO Blog Nation, Referral Rock, Vital Dollar, Databox blog, and many more. I have embarked on this incredible journey to share my firsthand experiences in the world of online income generation and to assist all of you in earning money from the comfort of your homes.
Join me in my mission to revolutionize the way we make money and achieve financial freedom. Trust me, it's not as challenging as it may seem!
Together, let's explore the boundless opportunities and pave our paths towards a prosperous future.