Whether you have a small or massive baseball collection, you'll be surprised to know that certain cards are worth their weight in gold.
For example, the prices of vintage cards are growing at a staggering rate in recent years, which makes this a good time to cash in on your prized collection.
That said, here's a detailed guide on why to sell baseball cards, how to evaluate baseball cards, which collections are the most valuable, the best places to sell baseball cards for money, where to sell baseball cards near you, and who buys baseball cards, and much more!
Are Baseball Cards Worth Money?
Back in the day, somewhere in the early 1900s, baseball cards and tobacco were sold together to baseball fans. What started off as a fun collectors' item spiraled out of control into a lucrative hobby for fans to buy and sell.
Fast forward to today, certain baseball cards are worth hundreds of thousands of dollars, while others are worth astounding millions.
After tobacco companies began selling baseball cards with their products in the 1900s, bubblegum companies such as The Bowman Gum Company followed suit and produced a line of baseball cards that were highly popular in the 1940s.
The Bowman Gum Company was acquired by Topps in 1956—an American company that was the only baseball card manufacturer with a license with Major League Baseball.
There are myriad reasons why baseball cards are worth money, most notably the fact that when you buy a baseball card, you're basically investing in that player.
3 Reasons to Sell Your Baseball Card Collection
1. Lack of Collectors Entering the Hobby
Twenty or thirty years ago, kids would line up with their fathers at local card shows, but today attendance is down, and the people that do attend are middle-aged men.
One of the reasons most kids aren't interested in collecting cards anymore is that things are getting confusing with manufacturers issuing hundreds of different sets each year.
And if there's no fresh demand for the baseball cards, there will be a greater supply, therefore the price of the cards will decrease, so may be a good time to sell, especially if you know you have something valuable.
2. Make Extra Cash
The extra cash you make from selling your baseball card collection can be invested in other ventures such as stocks and even the latest hype—crypto.
Some cards in your collection may only be worth $10 or less, while others are thousands of dollars.
If you have a large collection of baseball cards, you may want to sell a part of it to cover the amount you need for your new investment.
Speaking of which, you shouldn't sell cards that you feel will increase in value in the future, but sell those that have not appreciated in value in a while.
3. Your Cards are In Demand
Have you ever been in a situation where you're willing to pay top dollar for something but just can't seem to find it? Similarly, there are several collectors who can't that perfect card, without which they may not be able to complete their set.
You can leverage this type of situation by selling your baseball cards for a higher price than the market rate.
What Baseball Cards are More Valuable?
The value of the baseball cards is evaluated based on the era they fall into. They are three notable baseball card eras, namely pre-war baseball cards, vintage baseball cards, and modern baseball cards.
1. Pre-War Baseball Cards
Pre-war baseball cards were printed before 1941—a period before the UN involvement in World War II. Pre-war baseball cards are typically smaller in size, feature bright and colorful artwork of players, and are mostly black and white.
We mentioned earlier that those earlier versions of baseball cards were provided by tobacco and chewing gum companies, so they may be advertisements for these companies on the back of pre-war baseball cards.
Given that these cards are the oldest ones around, they are more valuable, especially if they are in good condition.
Some of the most desirable pre-war baseball cards include 1909-11 T206 White Border Honus Wagner, 1909-11 T206 Ty Cobb Tobacco (Ty Cobb Back), and 1916 (M101-5) Sporting News Babe Ruth Rookie Card.
2. Vintage Baseball Cards
Vintage baseball cards showcased a more modern design and were printed between 1942 and 1979. These cards measured between 2 ½ by 3 ½ inches and featured player statistics on the back of the card.
Owing to the rarity of vintage baseball cards, they can also be pretty valuable. Some great examples of vintage baseball cards include 1952 Topps Mickey Mantle #311, 1951 Bowman Mickey Mantle Rookie #253, and 1961 Fleer Wilt Chamberlain Rookie #8.
3. Modern Baseball Cards
Modern baseball cards are just that—cards with a modern look complete with bright and glossy photography. Baseball cards from this era were produced after 1980, and do not fetch a higher return, given that they were overprinted, and not in high demand.
How to Evaluate Your Baseball Cards?
Two of the common questions people ask are how much are my baseball cards worth, and how to evaluate baseball cards? Well, the answer to these questions can be a bit tricky, because the value of baseball cards depends on several different factors.
Before getting into the lowdown of how to evaluate baseball cards, it's worth mentioning that you should always store your cards properly, that is in a sleeve or holder to ensure the high value of your cards.
1. Know the Star Players
If you're a long-time baseball fan, you probably already know the best players of their era, but if you're just getting your feet wet with the sport, then you should remember a few big names of the games.
Players like Hank Aaron, Mickey Mantle, Ted Williams, and Robert Clemente need no introduction, and their baseball cards are always in demand.
Cards of Hall of Famers and stars are worth a whole lot more than "common players". This list includes names like Alexander and Grover Cleveland. Year inducted: 1938, Alston, Walter. Year inducted: 1983 and Appling, Luke. Year inducted: 1964.
Adding to this and in most cases, the most valuable cards for most players will be their rookie cards, but there are exceptions. Take, for example, Roger Maris cards—his 1962 Topps card is estimated at $2200, and his 1958 rookie card $1650 PSA value.
2. Print Year
The thumb rule is that the older the baseball card is, the higher the value, but again there are many exceptions to this rule.
One of the reasons why older cards are worth more than newer cards is because fewer older cards exist, perhaps due to being destroyed or lost, so their scarcity drives up the price.
Cards from the pre-war era are some of the most valuable baseball cards you can get your hands on because this era is filled with legends such as Base Ruth, "Shoeless" Joe Jackson, and Ty Cobb, just to name a few.
The most valuable vintage baseball cards are undoubtedly from the iconic 1952 Topps set, where the most expensive card in the set—the mint condition #311 Mickey Mantle card is valued at $5,200,000.
Modern baseball cards aren't worth that much and in worse cases aren't worth anything at all.
3. Card Condition
Regardless of whether you have a pre-war, vintage, or modern baseball card, the condition of the respective card dictates its price.
Baseball collectors want to add quality items to their portfolio, therefore are willing to pay more for cards in pristine condition.
Professional graders take into account several factors when determining the value of a card, starting with centering, which ideally should be 55/45 to 60/40 centering on the front and 75/25 on the back.
Next, pay attention to the edges, making sure they are nice and clean, which helps increase the card's eye appeal. Lastly, the surface of the baseball card should be free from any indentation, marking, scratching and staining, and loss of gloss.
4. Graded Cards
It goes without saying that professional baseball card collectors will pay more for graded cards than non-graded cards, but what exactly are graded cards. Graded cards are basically professionally judged to be authentic and in a certain condition.
There are three main professional grading companies in the vintage baseball card hobby.
Two Best Baseball Card Appraisal Services
To avoid the guesswork about what your baseball cards are worth, you can use any one of the following appraisal services.
1. Professional Sports Authenticator (PSA) Card Services
First on the list is PSA card services, which is the industry standard for sports card grading and appraisal services.
PSA has been grading baseball cards since 1991, and today grades other sports memorabilia as well. Getting an appraisal by PSA is straightforward, where you first get your card (s) graded by the company, and after submit them for appraisal services.
PSA offers a tiered system for grading and appraisal where the appraisal service starts at $200 for a value of $2000 minimum.
2. All Vintage Cards
There are twofold benefits of using All Vintage Cards—first, you get free appraisals, and second, the company evaluates and even purchases cards from the tobacco cards era until the 1950s.
Founded as a smart collector's shop by Chris Rogers in the 1980s, All Vintage Cards also offers to purchase your baseball card collection directly and accepts appraisals online or in person.
If you'd like to submit your appraisal online, head to the company's website, and fill out, and fill out the sports card appraisal form, along with a digital photo or scan of your baseball cards.
How to Spot Fakes in Your Baseball Card Collection?
In the baseball card market, there's no shortage of counterfeit cards, and the last thing you want to do is try and sell them or pay money to get them appraised.
The first thing to remember is that each set of baseball cards is unique, meaning that the color and stock of each issue that's exclusive to that set.
Adding to this, you can use a black light to expose older fakes because older fakes do not fluoresce under black light, but modern fakes do.
On that note, it's worth mentioning that modern fakes can't mimic the high-quality printing of authentic baseball cards. So, if you take a magnifying glass over a card, and notice dots produced by a modern printer, the card is probably a fake.
An easy way to detect a counterfeit card is by taking a closer look at the measurements, especially early tobacco cards. Counterfeit tobacco cards are often bigger or smaller than real cards.
And then there are counterfeit baseball cards that never existed, to begin with. These types of counterfeits are a bit challenging to verify, but you can do a quick search on the internet to check baseball cards you're not familiar with.
Where to Sell Baseball Cards Near Me?
If you've just located a shoebox full of baseball cards in the attic, the good news is that there are several places that buy baseball cards near you.
If you don't want to sell your baseball cards online, you can try checking out with baseball card collectors near you. This leads to a big question—do pawn shops buy baseball cards?
Baseball Card Buyers Near You
1. Pawn Shops that Buy Baseball Cards Near You
Pawn shops generally buy anything that's valuable, and this includes baseball cards. The best thing to do is ring up your local pawn shop (s), head down, have your cards evaluated, and sell if you find the quote reasonable.
2. Find a Local Baseball Card Dealers
Selling to your local baseball card dealer is an easy way to offload your baseball card collection. Check the Yellow Pages in your area, find your local baseball dealer, and give them a shout to get a quote.
3. Have a Garage Sale
As a baseball fan and baseball card collector, you probably have like-minded people in your area, so a garage sale is a nice way to sell your baseball cards.
Take note that it is not advisable to sell vintage baseball cards in a garage sale because great chances are that your neighbors or people in your town won't pay top dollar for them.
Also Read: Best Ways to Advertise Your Garage Sale
4. Sell On Craigslist
As a baseball card seller, it's best to avoid shipping costs, especially when the cards are not a collector's item. On Craigslist, you can sell to other baseball fans within your locality.
These are buyers who can show up in a local spot and pay cash. The site is global, so ensure to set your ad parameters correctly; your location, category, images, price, condition, and payment mode.
Note: Craigslist reviews your ad in minutes, and after confirmation, the listing goes live within 15 minutes.
5. Local Fairs
Have you heard of sports cards and memorabilia shows? These are nationwide fairs that take place from one location to the next, all over the country. Get the event's calendar and purpose to attend.
With many sellers in one place, expect the competition to be stiff. However, this is also the best venue to sell cards fast and at a discount.
Typically, selling at fairs requires you to submit a request beforehand. This is to ensure you get a stall or desk reservation for displaying your cards. Find a cards fair near you at:
Best Places To Sell Baseball Cards Online
Wondering, where to sell baseball cards online? Gone are the days when you needed to get in touch with an avid baseball card collector to sell your baseball cards, but it's easy to sell baseball cards online and offline.
Selling baseball cards online can be a bit overwhelming, given the myriad options to choose from. But here are 15 verified places that buy baseball cards online and don't scrimp on the price.
1. How to Sell Baseball Cards On eBay
eBay is one of the first online marketplaces, and is still the second-largest online marketplace in the United States, making it a great choice to sell your baseball cards.
One of the noteworthy features of eBay is that sellers can reach prospective buyers from across the world, and baseball cards are a hot item to sell on the platform.
You can list your baseball cards for free on eBay but will have to pay a $.35 insertion fee after 250 listings. If your baseball cards sell, eBay keeps a portion of the sale, which is roughly 12.9 percent of the final sale price.
After your item sells, and eBay collects its fee, you will receive your payments in your linked checking account.
2. Just Collect
Just Collect bills itself as the "Nation's Largest Buyer of Baseball Cards"! The company offers free appraisals on baseball cards, and buys vintage baseball cards and select modern baseball cards.
To sell your baseball cards to Just Collect, identify the cards that are in your collection, evaluate the condition of your cards, check recent eBay sales to get an idea of what your cards are worth, and then fill out the appraisal form, and send your cards to any one of Just Collect's five appraisal locations.
If Just Collect finds your baseball cards valuable, the company will pay you via one of many options including PayPal or a checking account.
3. Dean's Cards
Dean's Cards is yet another reputed buyer in the baseball card space and buys cards from 1969 and older especially if they are part of a larger vintage sports card collection.
The company also offers a free appraisal of your vintage card collection, which is a straightforward and simple process. What's even more intriguing is that Dean's Cards promises to answer all queries within one day, and you can start by simply filling out this form on their website.
Dean's Cards is known to pay dollars for valuable vintage baseball cards through PayPal, Cash App, or your checking account.
4. DA Card World
DA Card World, short for Dave and Adam's Card World buys all types of baseball cards including modern baseball cards. You can just hop on their site, load your baseball cards into the cart, and receive prompt payment a few days after receiving your items.
The company says that the best way to sell baseball cards to them is by emailing buying@dacardworld.com or calling their customer service at 1-888-440-9787!
If DA Card World comes to an agreement on purchasing your cards, they will arrange payment via cash, PayPal, or check.
5. COMC (Check Out My Collectibles)
COMC (Check Out My Collectibles) does things a bit differently to sell your baseball cards, in that they do not buy your cards, but advertise to find buyers, and then ship your baseball cards securely to buyers.
They work around the clock to try and get you the best deal on your baseball cards, researching and identifying your baseball cards, evaluating their condition and value, and scanning the front and back of every card.
COMC listings are automatically posted to eBay, so you can just deal with one platform instead of going through the eBay registration process.
COMC offers four main service levels—Standard, Select, Elute, and eBay Auctions. Payout options include PayPal, check, or blowout cards.
6. The Cardboard Connection
The Cardboard Connection claims to have facilitated the sales of over one million baseball cards and collectibles.
They purchase baseball cards from you that are from 1974 and earlier, and also certain modern baseball cards.
Fill out this form to sell your baseball cards to the Cardboard Connection, and the company will get back to you within one or two business days. The Cardboard Connection pays cash, or via Cash App or PayPal.
7. PWCC Marketplace
PWCC is a global baseball cards auction company that also offers storage and appraisal services. You can list your most valuable cards for weekly or monthly auctions. For daily sales, PWCC also provides a readily fixed-price marketplace for card buyers.
The site charges a seller commission of between 0% and 15%, depending on the final hammer price. Use this form to submit your cards for auction or ship a high-value card to the PWCC vault for the Premier Auction ($1k+ bids).
It also features an app where you can track the auctions and sell your cards on the go from anywhere. Sign Up on or Download the PWCC App
How to Sell Baseball Cards in Bulk?
If you have stacks of baseball cards you'd like to sell, there are several avenues to explore.
1. Reddit
Selling your baseball cards on Reddit may seem like a daunting task, but when done properly is extremely effective.
Reddit features an in-built ad system, where you can post ads to sell your baseball cards in bulk.
You can even sell through comments on Reddit, but be careful that they don't get marked as spam.
2. Bonanza
Bonanza is an online auction website that's home to more than 25,000 sellers. And provides you with a chance to connect with niche audiences.
Bonanza allows you to sell your baseball cards via a "booth", which is your online store. After setting up your booth including adding pictures and descriptions of your products, buyers are invited to browse through your collection and buy if they need it.
You can even opt in to the company's advertising program to send all your eligible items directly to Google shopping.
3. SportsCardPro
SportsCardPro allows you to sell your baseball cards for the best price. You can list your baseball cards for sale on SportsCardPro free of charge, but there is a 2.9% processing fee in addition to a $.30 fee for each successful sale. SportsCardPro processes seller payments only through PayPal.
4. eBid
Just like eBay, eBid is an online auction site, where you can sell your single baseball cards and baseball cards in bulk.
Selling on eBid is a no-brainer, and starts with choosing a category, and then listing your baseball cards. eBid also has an app available for download from the App Store or Google Play Store.
Tips to Help You Get Top Dollar for Your Card Collection
When looking to sell your baseball cards, you've got several options to choose from, and the best channel to explore boils down to personal choice and where you get the best deal. Here are a few tips to keep in mind to make the most money off your collection:
1. Understand the Baseball Card Market
Even though you can buy and sell baseball cards without having prior knowledge of the sport, it's highly recommended that you brief yourself on the key aspects of the game and its players old and new to have the upper hand when trading and selling baseball cards.
When you're selling baseball cards, proving that you have some experience and understanding of the hobby goes a long way such as knowing a player's stats, etc.
2. Make a list of your baseball card collection
It's a good idea to prepare a list of the baseball card you'd like to sell so that you know exactly what cards you have.
3. Educate yourself on sports card grading
While you don't necessarily have to grade your own cards, you should learn about how grading works.
4. Have a price in mind
You should get quotes from several different websites and online stores before deciding the best store to sell your baseball cards.
5. Wait for the best quote
You don't have to sell your baseball card collection to the first person who makes an appealing offer, but can always take quotes from several places, and seal the deal with the highest bid.
Sell Baseball Cards: FAQs
1. How to Sell Baseball Cards On Amazon?
Amazon has recently implemented new restrictions pertaining to baseball cards and other sports collectibles. To sell baseball cards on Amazon, you will first have to have your cards graded by an Amazon-authorized company.
2. Who Buys Baseball Cards Near Me?
Several people including pawn shops and local sports card dealers. However, it's wise to call around before making the trip.
3. Are My Baseball Cards Worth Anything?
Many people believe that their baseball cards' collection dust isn't worth a single penny. Rather than jumping to conclusions, you should have your baseball cards appraised to determine their true value.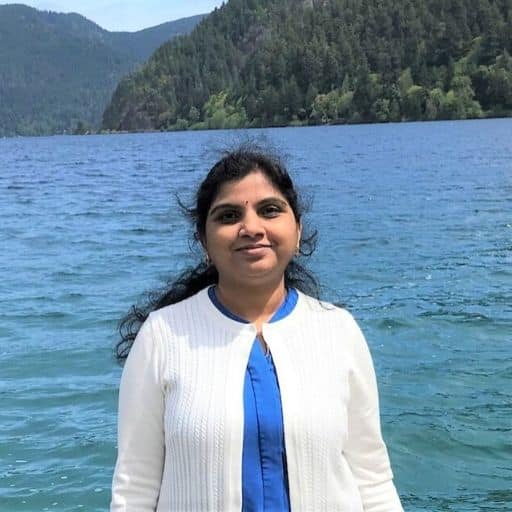 Howdy Folks, thanks for stopping by my blog.
I'm Swati, a proud mom, dedicated side hustler, full-time blogger, and a recognized millennial work-at-home expert. My expertise has been featured on esteemed platforms such as Forbes, CEO Blog Nation, Referral Rock, Vital Dollar, Databox blog, and many more. I have embarked on this incredible journey to share my firsthand experiences in the world of online income generation and to assist all of you in earning money from the comfort of your homes.
Join me in my mission to revolutionize the way we make money and achieve financial freedom. Trust me, it's not as challenging as it may seem!
Together, let's explore the boundless opportunities and pave our paths towards a prosperous future.