As an engineer, you are uniquely positioned to find side jobs that are both well-paying and enjoyable.
With your technical skills and expertise, you can find work in a variety of industries, from repair work to consulting services. Not only will you be able to earn extra income, but you will also be able to help others during this process.
So whether you are looking for a way to supplement your income or simply want to find a fun and rewarding side job, consider using your engineering skills to your advantage.
In this guide, you will find the best side jobs for engineers that not only pay well but are fun to do. I'm sure some extra cash will not make your purse heavy. So, why not give these ideas a try?
Top Side Jobs for Engineers
Truth be told, there are plenty of engineering jobs, and each one requires a different set of skills. However, there are some side jobs that are well suited for engineers of all stripes. Here are a few ideas to get you started:
Bookkeeper
Bookkeeping can be a great side job for engineers with strong mathematical and organizational skills. It is a relatively easy way to make some extra money and a fun way to learn more about how businesses operate.
To excel in this career, you need to be detail-oriented, responsible for keeping track of finances, and you need to be able to do complex calculations. This will help you catch errors and make sure that everything is accurate.
Interested in becoming a highly-paid bookkeeper without any prior experience? Go ahead and sign up for this FREE Workshop, where he'll go over the basics of bookkeeping and what it takes to start this career!
Part-time Repairman
As an engineer, you have the skills to repair all sorts of things, from machines to computers to retro cars. And people are always looking for skilled individuals like you.
So why not use your engineering skills to make some extra money? You can work as a part-time repairman during your vacations or even after work. There are tons of jobs available, and you can use your skills to help people keep their belongings in good condition.
If you're looking for a way to make some extra money, consider using your engineering skills to become a part-time repairman. You'll be glad you did.
Also Read: Apps and Websites to Find Odd Jobs Near You
Create Online Courses
Have you always wanted to teach but didn't get the right opportunity? Well, your dream job is about to come true. You will need a good internet connection, a computer, a camera, and a positive attitude. You can implement engineering skills into teaching others through different online platforms.
First, you must gather a clear idea about the topic you want to teach. It could be electrical engineering, civil engineering, mechanical engineering, CAD skills-based course, robotics, software engineering, etc.
Online tutoring services have high demand nowadays, especially since the pandemic began. Sites like Udemy, Coursera, and Khan Academy are some great examples. Once you are done recording and processing your course, you can simply create an account on one of those sites and upload your content.
Create a YouTube Channel
YouTube is not just a source of entertainment anymore; it has also become a popular learning platform. I can't think of a subject you can't find tutorials about there. It's like the world's largest online university.
Creating a YouTube channel is a no-brainer. However, creating quality content is a big challenge. It's not like you have to have great editing skills or know SEO, but the value of the contents.
So, choose one that has good value out there. YouTube is an easy and reliable way of making money online. You can also upload your online course there and get paid for sponsorships and earn ad income based on your viewership.
Also Read: The Definitive Guide to Launch a YouTube Channel for Beginners
Part-time CAD Specialist
If you have good skills in CAD, you can teach others who don't.
Trust me; many people are looking for a specialist like you, who can offer to design their kitchen, bedroom, or garage. You can also design efficient electrical gadgets and help develop apps for school projects, etc.
Get started on craigslist by preparing some name cards. After accomplishing a project, request your clients to refer your service to others. If satisfied with your work, they might just do it without asking you. So, yeah, focus on delivering your level best.
Become a Freelancer
There was a time people used to rush toward Wall Street to become rich. By the sands of time, the tide changed, and freelancing is the new big thing to become successful. You can offer almost any engineering skills-based work there, also, find other jobs.
Skills like web design, photo-editing, article writing, mobile app development, SEO consultant, etc., are in huge demand. The best thing about freelancing is you can set your work hours while managing your regular job. Having your hours gives you great independence, right?
Check out freelancing sites such as Upwork, Freelancer, Fiverr, Craigslist, and Facebook Groups for paid gigs.
Here's J Bireus making a good living working Freelance.
Sell Engineering Notes
It's no secret that college exams can be stressful. Students spend countless hours studying in hopes of getting a good grade, and the pressure can often seem overwhelming.
By selling your handwritten study notes online, you can make extra money while also helping your peers succeed in the exams.
Simply do some research and start creating study guides for students. In no time, you'll be known as the fairy godmother of college exams!
Also Read: Best Places where you can sell your notes for money
SEO Consultant
In today's competitive online marketplace, an SEO consultant is an essential asset. To keep up with the latest algorithms and trends, businesses need to hire consultants who are experts in the field.
By helping businesses to improve their visibility and organic search rankings, you as an SEO consultant can help them to reach new customers and grow their business. This makes the cost of hiring an SEO consultant significant. SEO Consultants are expected to make over $100k a year.
So, what are you waiting for? Get started with Digital Marketing and Search Engine Optimization to get paid huge.
Here's a quick look at how people are making thousands from Digital Marketing.
Sell Your Creations
Do you like to use your engineering expertise to craft things like woodworks, metalworks, or even paperwork? If so, this is an awesome side hustle idea for you!
You can make use of your engineering expertise and carpentry skills in crafting things, and then sell them in online shops. This way, you can earn some extra money while enjoying your spare time. I'm sure you'll enjoy it.
Check out these guides:
Try Ride Sharing
We are living in a world of the internet where Uber is the new normal. You don't have to run on the street like Usain Bolt or shout like an opera singer to call for a taxi. God bless online ride-sharing. And there's your opportunity shining like a bright star.
You can pick up passengers on the way to work and when coming back home on your car or bike. It's an easy way to earn some extra cash.
Also, you can sign up for popular ride-sharing services like Lyft and Uber to become their rider. Now is the time to become the transporter and start making money. Nowadays, it's one of the most reliable and popular passive income ways.
Food Delivery Driver
These days, there are all sorts of interesting ways to put your driving skills to use. For instance, you can become a part-time food delivery driver and work for companies like DoorDash or UberEats. You can also deliver groceries and earn up to $25 per hour while keeping 100% of the tips!
So, if you're looking for a flexible job that allows you to set your own hours, then becoming a food delivery driver might be the perfect option for you. Plus, it's a great way to earn some extra money.
Check out these DoorDash money-making hacks
Also Read: Food Delivery Driver Jobs to Make Extra Money
Blogging
As an engineer, you are in a unique position to share your knowledge with the world through blogging. Not only can you help others learn about engineering concepts, but you can also earn some extra money in the process.
There are many different ways to blog, from writing articles to creating videos. And with a little effort, you can build a following of loyal readers or viewers who are interested in what you have to say.
If you're looking for a fun and rewarding side hustle, consider starting a blog or YouTube channel today. With a little bit of creativity, you can turn your engineering expertise into a thriving business.
Read: How to Start a Profitable Blog In 2022
Solve a Problem
Today's frontline tech companies like Google, Facebook, Uber, Food Panda, etc., are great examples of how solving a problem can change your life and the world.
The founder of Facebook, Mark Zuckerberg, became a billionaire by solving a problem. One day, you might come up with such a ground-breaking idea and change the world for good.
Well, let's come back to reality. Yeah, its true ideas are powerful and also pricy. And whatever field you are working in has some problem, right? If you could come up with a solution, there's your money.
Read: Companies That Pay for Problem-Solving Ideas
Become a Mentor
Teaching is one of the best ways to learn. What if you could also earn while learning? That would be awesome, right? Well, a mentorship opportunity is knocking at your door.
You can apply for part-time mentoring in a local college, engineering school, or local university. Many of them are looking for good mentors within their minimal budgets. If you could make some extra money spending 3-4 hours of your day there while also getting better at what you do, then why not?
Read: Remote Consulting Jobs for Beginners
Self-Publish Books
If you have just earned a doctorate or master's degree in engineering, you can simply write down the entire process as an eBook and sell it online. Newbie engineering students would be benefited from getting to know your journey, plus you earn royalties from book sales.
Teach Online
The popularity and importance of Online education have reached an epic height since the pandemic hit, and the global lockdown was imposed. Many students are relying on online education, and that's where a wide window of opportunity has opened for you.
If you are an engineer, you won't have to struggle much to find students, especially if you are into computer engineering, mobile app design, etc.
You can teach algebra, math, physics, and trigonometry, and make over $100 per hour.
Also Read: Online Tutoring Jobs for Students
Rent Your Gears
If you've got some extra gear lying around, why not put it to good use and earn some extra cash? You can earn a good chunk of money just by renting them.
For example, boats can go for $75-600 per hour, while cars can fetch $30-50 per day. You can also rent a camera, bike, car, sporting gear, home, angler, power tools, etc.
Check out: The most profitable things to rent out for money
Driving Instructor
For many people, learning to drive can be a stressful experience, and it is the instructor's job to help them feel comfortable and confident behind the wheel.
In addition to having a clean driving record, license to teach, and years of experience behind the wheel, you must also be patient and able to effectively communicate with your students as a driving instructor.
So, if you meet all the requirements and are up for the challenge, becoming a driving instructor can be a very rewarding side job.
Mobile Advertisement
All your life, you have probably been seeing your car as a moneybag sucker. With fuel, it also burns your hard-earned money. But have you ever thought of turning it into a cash cow?
No, I'm not talking about ride-sharing and driving instructors. Did you know your car can be a mobile advertisement beside a means of transportation?
There are many companies out there looking for your car to stick their advertisement, and in return, you earn some extra money.
Become a Handyman
As a handyman, you can help people in your neighborhood with assembling furniture, moving furniture, electrical wiring or fixing electronics, general cleaning, gardening, or babysitting. Expect to earn around $20 an hour!
Become a Seller on Amazon
Who doesn't know Amazon! Probably you have also bought one or several products online from them. But did you know, becoming a seller there is a no-brainer!
Yes, you can sell almost any product on Amazon, and the best thing is you don't have to put much effort into maintaining the quality and providing it to amazon. The rest will be taken care of by Amazon.
Besides your full-time job, this can be a great opportunity to make some extra money. I would highly recommend you to take a good course on it or get advice from someone who's already selling on Amazon.
Do Dropshipping
It's alright if you don't have enough budget to start selling on Amazon yet. You can also become a drop shipper. How? Well, in dropshipping, you won't have to purchase inventory. What you need to do is sell your products to the manufacturers.
All you need is a simple website and some digital marketing experience! You can start making sales right away without having to build a large audience.
You can also establish stores on sites like Etsy, eBay, FB, Instagram, etc. Don't forget to add attractive images of your best products to attract buyers.
Learn to Build a Dropship Empire From Absolute Scratch.
Become a Podcaster
Like Youtubing and blogging, podcasting is also a popular content creation category. And podcasting can be an effective and enjoyable side hustle for you. All you got to do is share your knowledge, views, and opinions in recorded format or live voice streaming to the audience.
Besides your engineering knowledge, you can also make a podcast about your hobbies, passion, or just thoughts.
Check out this step-by-step guide to launching a Podcast
Resume Writer
Assuming you are working as an engineer, you must have applied in many places before getting the current job. And that's where this opportunity arrives. You can help others newly graduated students write their resumes.
Resume writing is a popular professional service worldwide. You can open a LinkedIn page to reach more audiences and get regular clients.
You can use these skills to earn extra money by writing articles or even books as a ghostwriter or copywriter.
Build Websites
Web developers have a huge demand in freelancing markets places like Fiverr, Upwork, and Freelancers. Besides your full-time job, you can invest your free time in learning web development or design, then become one within just six months.
A newbie web developer can earn up to $800-1500 a month. The amount actually depends on your skills, marketing, and experience.
FAQs
1. Can I Make $1000 a Month from a Side Hustle as an Engineer?
You can easily make $100 a month from a side hustle. Whether you are a software engineer or running a YouTube channel earning $1000 is no big deal. However, you got to reach a certain level. All you gotta do is just keep working hard.
2. Is it Worth Running a Blog or YouTube Channel?
It's completely worth it! YouTube is the most popular source of entertainment in the world now. And becoming a part of that is a big deal. Also, blogging is a great side hustle.
3. What is the Most Lucrative Side Hustle?
Well, it depends. Actually, there are many lucrative side hustles for engineers out there, such as engineering consultant, part-time reaching, Freelance, etc.
Final Verdict
A side hustle is like having an extra fuel tank on your vehicle. It can take you further ahead than you were supposed to go. Side jobs for engineers are more available than others. Also, they are quite highly paid.
Starting from mechanical engineers to software engineers, side hustles won't be a difficult task to find.
But you know real success doesn't happen overnight. You gotta work hard for it. So, whatever you are working on, stick to it and do your best. Success will come to fall on your feet.
Wishing you the best in finding your best side hustles.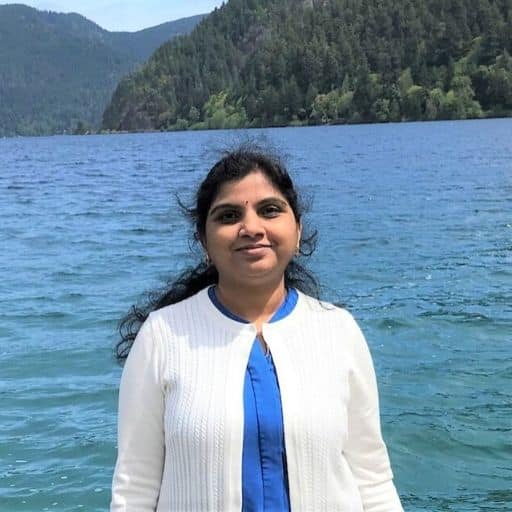 Howdy Folks, thanks for stopping by my blog.
I'm Swati, a proud mom, dedicated side hustler, full-time blogger, and a recognized millennial work-at-home expert. My expertise has been featured on esteemed platforms such as Forbes, CEO Blog Nation, Referral Rock, Vital Dollar, Databox blog, and many more. I have embarked on this incredible journey to share my firsthand experiences in the world of online income generation and to assist all of you in earning money from the comfort of your homes.
Join me in my mission to revolutionize the way we make money and achieve financial freedom. Trust me, it's not as challenging as it may seem!
Together, let's explore the boundless opportunities and pave our paths towards a prosperous future.