In this article, we will talk about companies that pay for ideas. As you may know, it's not always that the so-called innovators build new concepts but rather, they just develop on ideas from others. This explains why companies from all over the world are always on the lookout for new ideas.
Pioneering solutions to everyday problems is how companies and institutions stay ahead of their competitors or find ways of increasing productivity. What this means is that there is a huge demand for people with groundbreaking ideas worth millions in royalties over time.

Moreso, there are companies that pay you for your ideas on a one-off basis.
Does this sound like your ideal way of making money? If so, read on as I take you through where to submit your ideas for real cash.
Companies That Pay for Ideas
There are many companies looking for ideas all over the world. Take whatever skill you have and find a way to solve problems in the market.
Companies that pay for invention ideas constantly face challenges and competition. Ensure to present your idea to the right department, usually the R&D team, then negotiate for the best offer.
Most importantly, make sure to patent your idea so as to avoid intellectual theft and modifications to your invention by others.
Play your cards right and you can make a significant amount of money from that hot life-changing concept sitting in your head.
Now, let's assess the various companies that pay for ideas worldwide:
1. Dorman Products, Inc.
The Dorman Company was founded in 1918 with its headquarters based in Colmar, Pennsylvania, US. Dorman Products Inc specializes in hardware, homeware, and the automotive industry.
They mostly distribute automotive and heavy-duty replacement parts and are always in search of new ideas to improve their product lines or the creation of new products.
To submit your idea, just fill out the form on the 'Ideas' page on their official website. However, they are vague on how much they actually pay so, be ready to negotiate per your invention's worth.
Submit Your New Invention Idea Here
2. Mobile App Fund
Mobile app fund is among companies that pay you for your ideas. It is dedicated to new app ideas that can be used in our day-to-day lives and that help businesses grow.
After submitting your idea, it has to pass the company's set of tests and reviews. If your concept proves successful, the company will fund the design, development, distribution, and marketing. How do you get paid? Simple- they share profits with you, on a percentage basis.
The exact amount you will get is usually not disclosed but it must be quite a huge sum. I say this considering that they give up to $1 million per new app – just for development, distribution, and marketing!
Click Here to Drop your New App Idea
3. Jokari Home Solutions
Have you invented a helpful kitchen gadget? Consider selling your idea to Jokari. Basically, the company specializes in homeware and in particular, kitchen gadgets. For those who have great ideas linked to homeware, then Jokari is the right place to sell your ideas.
Jokari will not sell your name or data to any other company or individual. Here, you're assured that any information you provide will be kept confidential.
Apply Here to have your invention idea considered for development.
4. Coastal Pet Products
Since 1968, Coastal pet products company has been manufacturing pet products with excellent customer service behind the success.
For those who have great ideas for helpful pet products, that could make both pets and pet parents happy, then Coastal Pet Products is the place for you.
Contact them here to submit those unique ideas and get paid fast.
5. Idea Buyer
Unlike the rest of the companies in this post, Idea Buyer is unique since they help you launch great new product ideas across the board. The company claims to have partner products selling in stores such as Lowes, Walmart, Ace Hardware, Macy's, Amazon, and many more.
Not only does Idea Buyer help you develop your idea but they also bring your idea to the market with a potential partner store. This has the added advantage of potentially having your idea reach millions of consumers in a matter of days. This is a feat that is almost impossible to accomplish, even for renowned inventors.
What's more, the company welcomes any type of idea in any field.
Check out This Page To Make Your Idea a Reality
6. New Soda
New Soda is a company that deals with the manufacture of kitchen gadgets.
As the company says, "Every kitchen gadget that we've designed has an original idea behind it!''
So how do you get your idea developed? Start by submitting, and if the company reviews your idea and feels that it will sell, they will definitely invest and produce it.
After people like and buy or subscribe to your product, you will earn through royalties with none of the risk.
For submitting your idea, you can use the site's submission form. It's also best that when you send your idea, also send any drawing concepts that you have. This will ensure that your idea gets its fair share of time on the table for ease of success.
Fill This Form to Submit your Idea.
Companies That Pay for Ideas in South Africa
Today, more than ever, companies are continually searching for both new ideas and products from all over the world, and are willing to pay whatever it takes.
That said, not all companies advertise that they pay for new ideas. What's is not in doubt though, is that no one will turn you away if you have a groundbreaking idea.
However, there are hundreds if, not thousands, of companies that officially state on their websites that they pay for ideas. And if you have already developed an app idea, you are in luck as smartphone platforms are some of the best-selling online ideas today.
For the places to get your brains working for cash, why not try South Africa, one of the world's fastest-growing tech hubs?
Most of the companies in South Africa use Idea Bounty, a crowdsourcing platform for creative ideas and marketing solutions. Brands offer up challenging briefs of their own to a community of creative idea generators for a certain 'bounty'.
Interested? Here are companies that pay for ideas in South Africa, with a good number of listings running on crowdsourcing platforms such as Idea Bounty.
1. Google
Google is always scouting for new apps to populate Google Play Store. The company is open to ideas from anywhere in the world and is known to set up tech hubs in several African countries- South Africa included. So, if you are a Googler with a fresh idea, head to their headquarters in Bryanston, Johannesburg, SA, and pitch.
The conglomerate is, however, the recipient of thousands of ideas from its developers on a daily basis. As such, don't waste what will possibly be your one and only chance to present a half-baked idea.
In the meantime, check out Open Google Jobs In South Africa today.
2. Apple
Even though Apple has no offices in Africa, according to their site, they serve the world over including Africa. This presents you with a chance to showcase your app development skills for one of America's 'Big Five' IT companies.
Here, the competition is just as stiff as Google's. But even with thousands of live apps on the App Store, there is always room for new ideas. Try your luck and pitch your one-of-a-kind idea to Apple today.
3. FNB
FirstRand Bank Limited is one of South Africa's largest companies with FNB (First National Bank) being its retail and commercial banking arm. With the country's banking nature rapidly changing FNB kept struggling with social developments, advertising, and marketing strategies.
To handle this hurdle they decided to use social media to communicate with clients and learn new ideas through a two-way communication approach. In October 2018 they decided to do crowdsourcing through the social think tank Idea Bounty.
According to FNB 'Idea Bounty opens up advertising briefs to the global community, allowing anyone, anywhere to come up with the most creative solutions, Brands then pay for the idea that they like the best, though if no idea is up to scratch, they don't pay''.
On their website, it indicated that a $2,500 bounty was awarded for the best idea. The bank still has an ear out for revolutionary ways of doing things in the banking sector.
Visit FNB to Pitch your Idea now.
4. Pargo
Pargo was founded by Lars Veul and Derk Hoekert in 2015 in Cape Town, SA. This is a smart logistics company offering courier services with over 2,500 pickup points for parcel collection.
This South African Company offers a flat rate for deliveries and returns anywhere in the country with a 100% delivery success rate on the first attempt.
Normally deliveries take 2 to 5 days from the time the parcel is dropped off. The only rule is for you to carry your ID and the Pargo Code for the parcel you're picking up.
In 2018 at the FNB innovation awards, Pargo was named one of S.A's most innovative companies. To reach such heights they need ideas from all sources.
Even though they are not so clear on how much they pay for transformative ideas, innovation is what has kept them among the top-billed companies in the region.
5. Snapplify
Established in 2012, Snapplify specializes in digital learning for institutions and individuals by establishing a marketplace for digital education content and education-related services & devices.
It provides institutions with a secure and collaborative online learning environment for students. The company has grown into new markets in the US and Africa, with offices in New Jersey, Amsterdam, and Nairobi, Kenya.
Considering all this, expect Snapplify to be open to new ideas to keep the company growing. However, as we said earlier some companies are vague on how they source new ideas. But if you are looking to make money selling ideas, this is one company you should not overlook.
Companies That Pay for Ideas in India
If you're in India and have lots of great insights into solving problems, then you are probably looking for companies that buy ideas.
The good news is that there are giant companies with subsidiaries all over India, ready to pay you for invention ideas. And if you are creative enough, this Asian country actually has the infrastructure and market for you to establish your own company.
Below is a list of companies that welcomes critical reviews and test new ideas. If your invention passes all the scrutiny, meaning that it proves to be applicable in real-life situations, you get paid.
So, are you looking to get paid for your creative ideas in India? Here is a highlight of the companies that you should target.
1. Unilever
Unilever is an Anglo-Dutch multinational consumer company. It has a subsidiary in India under the Hindustan Unilever Limited (HUL) brand. The company is deeply rooted in India's consumer landscape having been established in 1931 as Hindustan Vanaspati Manufacturing Co and later changing to HUL, in 1956.
It is one of the biggest companies in the world and is the parent company of popular brands such as Vaseline, Rexona, Dove, Omo, as well as Ben & Jerry's. Look around and you'll find at least one Unilever product in your home.
Like many other leading companies, they also face stiff competition from startups. To this effect, their website has a whole list of challenges and wants that require people with new ideas to solve. This hunt for inventions is run under the 'Open Innovation' program.
Some of the typical challenges include new packaging, natural formulations, and positive nutrition.
Click here to Submit your Uniliver Open Solution Idea
2. Under Armour
Under Armour comes in at number 3 after fellow popular sportswear brands Nike and Adidas. The company was founded in September 1996 by Kevin Plank. It later made its India debut on Amazon with an exclusive partnership in March 2017. In October 2018, it incorporated its Indian subsidiary Under Armour India Trading Pvt Ltd.
Under Armour is a sports equipment company that deals with the production of both footwear and casual apparel. The company openly welcomes ideas from people like you. In fact, they have a dedicated page where they detail the whole process of submitting your idea and what exactly they are looking for.
If you have an idea on the sports field, register and share it with Under Armour. It takes about 4 to 6 weeks to review submissions.
Want to turn your hot idea into cash?
Then check out the Under Armour Ideas Submissions Page.
3. Becton, Dickinson and Company
Also known as BD, this is an American medical technology company that manufactures and sells medical devices, reagents, and instrument systems. It operates in India through the BD India Pvt. Ltd subsidiary.
Becton, Dickinson and Company are always open to hearing new ideas in the medical space. In addition, the company offers consulting and analytics services in different regions of the world.
If you have an idea in this area, check on their website and download their 'Consideration of Suggestion' document. Fill it out and agree on the different terms of submission, and email it together with your idea.
Later BD will contact you if they need a more detailed evaluation of your idea. Basically, the whole process takes around one and a half months.
Click here to Submit Your Medical Idea to BD
4. Spin Master
Founded in 1994, this Canada-based toy company has its headquarters in Toronto. The company is a leader in developing, designing, manufacturing, and marketing toys, with over 26 years of operation.
Examples of the company's inventions include Girl Crush Tattoo Marker, Hershey's Chocolate Marker, and Wiggles Guitar- just to name a few.
Spin Master takes pride in its collaboration with inventors from all over the world.
If you think you have an awesome toy concept, have a look at their inventor's page here.
Also Read: 21 Best Consultant Jobs from Home
FAQs
1. Do companies pay for ideas?
Companies may pay you for your idea directly. In reality, almost every company is in search of the next big thing in the industry. As such, if you have a suggestion, innovation, or invention that can change how things are done for the better, there is a market for your idea.
2. How much do companies pay for ideas?
When it comes to payment for ideas, it depends on the company and industry. Some ideas will get you a one-off fee, with the company adopting the innovation as their own going forward. The amount may vary from around $100 to a few thousand or even a million dollars.
Right now though, apps are the new cash cows with companies willing to invest over $1m in developing new ideas. Whichever idea you are selling, aim to get both a one-off fee and royalties when the product hits the market.
3. What companies pay for ideas?
Companies all over the world are always looking for new ideas, for one reason or another. Mainly, they aim to overcome challenges and stay ahead of their competitors by taking on new innovative ways of operating.
Some of the best companies to sell your ideas to include Google, Apple, and Under Armour. Apart from such big players, you have the likes of Mobile App Fund who invest heavily in new app ideas.
The Bottom Line
Every company or product you see started as just an idea. It takes a sharp mind and the right backers to actualize such innovations that change the world, one step at a time.
Nevertheless, having an idea and being able to execute it are two different things. And that's why you need to know of companies that pay for ideas.
Above are just but a few of the companies willing to buy and fund the development of new inventions and pay you cash for your service.
I invite you to share how you have made money by selling ideas, and specifically where you made the sale. Is this a viable way to make money from home? Talk to us.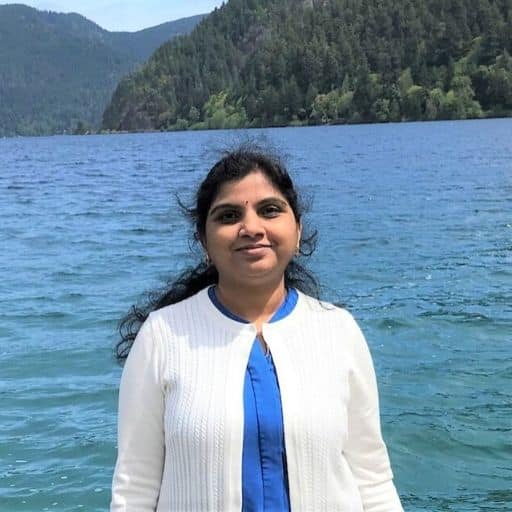 Howdy Folks, thanks for stopping by my blog.
I'm Swati, a proud mom, dedicated side hustler, full-time blogger, and a recognized millennial work-at-home expert. My expertise has been featured on esteemed platforms such as Forbes, CEO Blog Nation, Referral Rock, Vital Dollar, Databox blog, and many more. I have embarked on this incredible journey to share my firsthand experiences in the world of online income generation and to assist all of you in earning money from the comfort of your homes.
Join me in my mission to revolutionize the way we make money and achieve financial freedom. Trust me, it's not as challenging as it may seem!
Together, let's explore the boundless opportunities and pave our paths towards a prosperous future.