Have no money? Does, not having money makes you jittery? Keen to know how to make money online without paying anything?
I know you are here because you are eager to make money and have little to no money to invest in anything. So today, I'm going to share 100% legit ways to make money online for free.
At most, you'll need a computer and an uninterrupted internet connection. So, get ready to unlock the most promising money-making ideas to see if it suits our skillset, worth our time, and above all, if it helps achieve our financial goals.
How to Make Money Online Without Paying Anything?
Here's a quick list of a few trustworthy opportunities (self-employment and side hustle ideas) you can quickly choose from and get started today to make money online without investment.
Let's dive in to see…
1.

Take Paid Surveys & Join Focus Groups
Let's start with something simple and small! By Small, I mean setting a Small Target!
What if say that, you can easily make up to 50 dollars a day while relaxing and without working day in and day out?
Isn't that amazing? I know, it is!
Yes, you can also make some quick cash doing nothing but simple tasks like reading emails, taking part in polls, answering simple questions, playing games, shopping online, and participating in research-oriented focus groups.
If you're interested in such type of work, I've put together a list of few trusted reward sites that are free to join!
These sites are a great way to start making money without paying anything upfront. But, you'll have to join 3-5 sites to make a good income.
Signing up for one or two will not help, more surveys equates to more money!!
Doing so will leave the least probability to participate in more qualifying surveys and hence make the most money.
I would highly recommend you to join as many sites as possible and don't forget to verify your emails to receive your signup bonus.
QUICK BREAKDOWN:
2.

Proofread
Do you have a good grasp of spelling and grammar? Hear me out, you can start your own proofreading business.
Proofreaders are always in great demand and paid 18$ – 20$/hr based on your skills. Some proofreaders are earning over $40,000 working for themselves and loving their jobs.
The best part is that you don't need to be in any specific location to do the job… it's all from your computer or tablet! To begin with – Learn the Skills You Need to Start Your Freelance Proofreading Hustle (and how to gain the confidence and motivation to make it work).
Interested in proofreading?
Caitlin, a successful freelance proofreader at Proofread Anywhere earns over $60,000+ per year while staying at home.
She offers a FREE 76-minute workshop that teaches beginners how to make money proofreading documents from home.
Even if you're new to this field, and do not possess any prior experience, you can still get hired and gain some (paid) experience.
So take a look here, and…
Another way to turn your proofreading skills into a solid work-at-home business is through Scoping.
Scoping involves assisting court reporters in the transcription process and editing courtroom files. Entry-level Scopists are expected to make $20-$25 per hour.
Check out this motivating story of a work-at-home mom, who makes a 6-figure income running a Scoping School. She's been successfully doing this for more than 35 years!
Find out more about her becoming a Scopist right here.
3.

Virtual Assistance
Small business owners and bloggers are always on the lookout for efficient Virtual Assistants.
The duty of a Virtual Assistant is to help run the business smoothly and smartly, while the boss is busy/away! And, for doing for they are paid a handsome amount on an hourly basis.
To get started – initially, you need to learn the necessary skill sets to work as a Virtual Assitant. Depending on your skill-set and expertise, you can charge anywhere between $35-80$ per hour.
Later on, you can start hiring people for remote work and set up your own Virtual Assistant Business. All you need is a laptop and an uninterrupted public/private wifi service to take the first step.
If you want to jump-start your Virtual Assistant Career, take this amazing course – Fully Booked VA by Gina Horkey, a stay-at-home mom, who makes a solid 6-figure income offering Virtual Assistant and freelancing coaching (willing to start these businesses) for several moms over the last year.
Related: How to Make Up to $40/hr as a Virtual Assistant?
4.

Freelance Writing
Have great writing skills? Hold on, these services are always in great demand!
Build your profile on freelancing sites like Upwork, and Fiverr. Some freelancing sites & websites pay up to $500 an article, even for newbies. Start by showcasing your writing skills and thereafter increase your quote.
According to the U.S. Bureau of Labor Statistics, Freelance writers are expected to earn a solid income of around $47 per hour.
If you can plan properly, you can turn this into a pretty lucrative business, simply hiring other newbie talented writers or take the assistance of this AI copywriter to help you break through writer's block into creative thinking and scale your bandwidth to take on more work.
Click here to activate your free trial of 10,000 words
5.

Photography
Have an eye for photography? Or have tons of stock photos lying in the home? You can start selling your photos by creating your portfolio on Etsy for free! If that isn't your field of interest, you can even start by promoting your amazing photos extensively on various platforms.
Grab any available opportunity to shoot photos & videos at your friend's parties and holidays. This will help with enhanced exposure and get more such offers.
Finally, do you own a drone and have the requisite experience in aerial photography? Then this could be your chance to use it for Real-estate, Landscape, and Wedding Photography. As an expert Photographer, you can expect $100-$300 pay per hour.
Here are 21 well-known places to sell photos online for up to $100. You might want to learn how to make money selling photos of yourself.
Another interesting hustle, I came across is selling photos of your feet for companies willing to buy them for money. Proceed here to read, you might be surprised.
6.

Vlogging
As you know already, YouTube is an amazing free platform to get great exposure within no time.
Have you got something unique or amazing skill you could share with the world? Then, YouTube is the perfect platform to start with.
The only trouble lies in marketing those videos. But, even small channels can scale up exponentially, especially if the content is either unique, interesting, or entertaining.
If you're struggling to find a niche, don't think complicated. You can make a huge income by simply creating kid entertaining videos, recipe videos, or simple meditation music videos.
To start making money, you first need to start a YouTube Channel (free), create awesome videos, and upload them to YouTube.
With a good vlogging camera and a few strategies, you can quickly rock, and start making money on YouTube.
For example, #RyanToyReview – this family-run toy review channel hosted by a 7-yr old kid named Ryan, generated about $11 million in pretax income in 2017 according to the annual list of the highest-earning YouTube celebrities.
And he achieves this by opening and reviewing kids' toys weekly. The essence here is to, 'Start something simple, yet innovative'.
Also Read: Difference Between a Blog and a Vlog
7.

Affiliate Marketing Without Website
The process of Marketing where you can 'Make money selling someone else's products/services. Most affiliate networks require you to own a website. But, Clickbank doesn't need a website to qualify!
Selling products isn't easy but not hard! Many internet marketers and affiliate marketers have made a solid 6-figure income selling affiliate products.
This model requires 'Neither inventory nor investment'! You'll just have to be patient and use the best and unique techniques to promote the products, that are already doing well.
Here's the most popular way of selling Affiliate Products:
Sign up for Clickbank affiliate Marketing and choose a niche you're most comfortable and interested in. Next, create genuine profiles on various Social Media Platforms. The profiles you build should complement the niche you've chosen.
You can't expect to make money in a health niche, while you frequently post fitness or food tips. Products should be relevant to your niche. Post frequently, build your profiles and gain followers.
Once you gain a substantial number of followers on each platform, you can start promoting products, that have great feedback.
Remember, you can only make money by promoting products, that help resolve your followers' issues. Faking and selling fraudulent stuff will hurt your credibility.
Interested in ClickBank Success Affiliate Marketing?
Get Started without a website – right here>>
8.

Run a Home Day Care
Parents spend thousands of dollars on caretakers to offer their kids adequate comfort and home care.
If you're a good caregiver or have your kids at home, think of running a home daycare. I need not specifically mention, the increasing demand for nannies and daycares these days.
To make things simple, get started with just 1 or 2 kids (preferably, from your friend's circle). Don't hesitate to ask. There is no shame in asking. I'm pretty sure, there won't be a denial. They might love the idea of their kids be taken care of by their very own trusted buddies.
Once you're confident, you can quickly expand your business by hiring additional support.
9.

Sell Your Crafts
Etsy is an amazing marketplace to market and sells your handmade crafts and creatives. If you're an artist and want to sell your crafts, jewelry, antiques, graphics, or other handmade goods, you can create a profile and simply start selling on Etsy, within no time.
Etsy's powerful marketing tools help attract new customers, boost your visibility, and grow your audience without having to spend additional time.
Product Listings are active for four months or until they sell for just $0.20. Once you start selling, a small percentage of the product price is deducted (as commission and transaction fee).
10.

Create & Sell Courses
Whether you're a fitness freak, an artist, a great dancer, a yoga, or a music instructor.
You can start coaching and make a solid income without spending a penny. Create step-by-step instructional video tutorials and upload them on various platforms like YouTube, Udemy, Skillshare, Coursera, Teachable, etc and start monetizing those videos staying at home.
All you need is a laptop, a camera, and a good mic for recording quality videos. You could even use your smartphone, as long as you don't compromise on the quality of the content you produce.
This Complete Guide to Selling Courses on Udemy will help you find the perfect course topic for you and how to discriminate whether it will be successful or not.
Already have a course?
Click here to Master the exact steps of turning your existing courses into a 6-figure, full-time online business.
11.

Offer Patented Ideas
Is your mind crammed full of business ideas?
Then why not, make billions, licensing those amazing ideas. You might have heard, "the value of an idea lies in utilizing it & One worthy idea can change your course of life for good". Now, it's time to implement this and start turning your ideas into cash.
Stephen Key, author of 'One Simple Idea' & Edison Award Winner made billions of dollars, simply doing this. He holds 12 patents, of which two belong to popular brands like Disney and Walmart.
Here's a quick list of 15+ companies that pay you for your ideas.
12.

Dog Walking, Dog Grooming & Pet Sitting
You might be surprised to hear, dog walking/dog grooming and pet sitting are simply highly lucrative businesses that require no specific skill set. All these jobs are different but can be handled by a single company.
Do you know – there are currently 89.7 million pet dogs in all households in the United States?
According to the American Pet Products Association (APPA), pet owners in the United States spent $72.13 billion on their furry friends in 2018. Of which, more than 6 billion is spent alone on grooming & boarding. These statistics indicate – how much pet lovers are willing to spend on pet maintenance. I hope now it's crystal clear for you as to why this business is highly lucrative.
So, let me ask you right away, 'Do you love Pets or have one?' If yes – this business can be lucrative for you!
Pet owners pay on an hourly basis for taking their pets for a walk and/or grooming them.
If you can do this yourself and use the money for re-investing into this business, or, at least find and form a group of people, who would be interested in doing this, you can make a lot of money doing what you love. Each of these side jobs can pay around $10-$20/hr depending on the locality you serve.
In case you don't, skip to the next on the list! So, how do you get started with this business?
Here's a quick guide to setting up a 6-figure pet business today.
13.

Sell Used Clothes
Here's an unusual opportunity, to turn your 'closet into cash'.
This can be a very lucrative business for all the shopaholics out there, stacking their cupboards with unwanted clothes.
Here's how this girl turned her closet to cash and made over $750 simply selling her used clothes in the thrift store. I wonder, how much I would have made so far if I would have known this lot earlier.
14.

Become an Uber/ Lyft Driver
This lucrative gig offers you the flexibility to work in your free time and be your boss. You can choose when you want to drive! If you want to become a driver, you apply, get a background check, submit info about your car, and voila!
Drivers get paid for every trip on a per minute and mile basis. Some drivers make more than $800 just driving Friday nights and weekends. Besides that, you can earn tips from your passengers and keep the whole amount.
If you can spare just a few hours weekly, you can make a solid income working part-time.
Want to become a Lyft Driver?
Apply now and get a $300 bonus after completing 100 rides within 30 days!
15.

Deliver Food as a DoorDash Driver

Yet another most popular way to make money on the side is becoming an Uber eats delivery driver. All you need to do is pick up food orders from restaurants and deliver them to your customers. This gig is amazing in itself and far better than being an Uber driver.
No hassles of maintaining a costly car (you can even deliver via bike/scooter), dealing with irksome customers, and above all flexible hours. Interested?
Sign Up To Start Earning Money with DoorDash
How to Earn Money Online Without Paying Anything?
Which of these ideas suits you the most?
Make up your mind, prepare a list, scrutinize it, and finally decide upon what you want to do!
That's it, guys! What's your take on the above list? Let me know what you think and which of these side hustles/business ideas do you think are profitable…
How else can one make money online without investment, share your valuable insights in the comments below…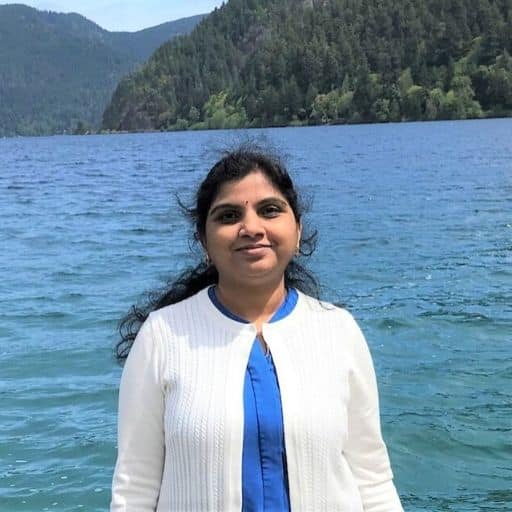 Howdy Folks, thanks for stopping by my blog.
I'm Swati, a proud mom, dedicated side hustler, full-time blogger, and a recognized millennial work-at-home expert. My expertise has been featured on esteemed platforms such as Forbes, CEO Blog Nation, Referral Rock, Vital Dollar, Databox blog, and many more. I have embarked on this incredible journey to share my firsthand experiences in the world of online income generation and to assist all of you in earning money from the comfort of your homes.
Join me in my mission to revolutionize the way we make money and achieve financial freedom. Trust me, it's not as challenging as it may seem!
Together, let's explore the boundless opportunities and pave our paths towards a prosperous future.