Proofreading jobs for court reporters are some of the highest-paying opportunities for freelance proofreaders. Together with medical transcript proofreading, this form of proofreading is a bit different from general proofreading jobs for beginners.
Also known as court transcript proofreading, the job involves going through legal transcripts for errors and omissions that a reporter might have made. Basically, the work calls for a keen eye and a little more than basic knowledge of legal lingo. As such, you need training that is specifically targeted at both general and legal proofreading skills.
In this post, I will be guiding you on how to become a court transcript proofreader and how to get certified for the job.
Further, I shall highlight top platforms where you can get hired as a proofreader. Before we get to that, let's start with understanding what this type of proofreading entails.
The Work of a Court Transcript Proofreader
For starters, court reporting is a specialized form of transcription that has huge implications for both the defendants and complainants.
The state, and in some cases the public, may also be affected by the outcome of these legal proceedings. What you end up with will be used to shape legal arguments. This simply means that the documents have to be completely error-free.
Before you get to proofread, a court transcriptionist takes down legal proceedings word for word. This is known as verbatim transcription, and since this is a live setting as opposed to an audio/video recording, errors are bound to occur.
Similarly, a recording may be made and sent to a freelance verbatim transcriptionist working from a remote location.
Typical documents generated by court transcriptionists, also known as court stenographers, include:
Depositions

Affidavits

Sworn statements

Courtroom hearings

Judgments
The people who are interested in these documents usually hire court reporting agencies.
Interested parties include law firms, nonprofits, meeting planners, and federal government agencies. It is the reporting agencies who in turn hire stenographers and proofreaders to produce the documents.
Court Transcription vs. Court Transcription Proofreading
As explained earlier, court transcriptionists can rely on recordings to produce their documents or be inside the courtroom. On the other hand, a court transcript proofreader has no business being in a courtroom. Their work is purely post-production and can be done from anywhere around the globe.
All you need is a stable internet connection to receive and submit documents after you are done proofreading the text.
Its also worth noting that as a proofreader, you are not to edit the documents presented to you. Your job is to review documents for grammatical accuracy. You ensure accuracy in spelling, punctuations, and formatting. As such, you do not correct syntax errors (the arrangement of words) or edit the documents for ease of understanding.
What is Scoping?
Another job that is closely associated with court transcript proofreading is scoping, a freelance job that can make you up to $3K per month. Just like proofreading, scoping deals with the production of court transcripts.
Scoping Vs Court Transcript Proofreading
The difference is that a scopist helps court reporters to transcribe while a proofreader only comes in after the legal transcripts have been generated.
A transcriptionist relies on their ears and typing speed to capture every word uttered in the court. This can be problematic if the speakers talk fast or with an accent. As such, they may come up with documents full of missing texts, wrong pronunciations, and punctuations.
To rectify these errors, the transcript is sent to an off-site scopist. Also, they can be provided with audio or video files to make the text as perfect as possible. Does this sound like something you can be good at?
Read how Linda Evenson of Internet Scoping School built a successful scoping business.


How to Become a Court Transcript Proofreader
Court transcriptionists, also known as court reporters, take 2 – 4 years to learn legal transcription. Their training includes typing at high speeds, over 180 words per minute.
This is a high working speed compared to other jobs that require typing, such as data entry tasks, that can be done at 50 wpm.
Also, court transcriptionists require licensure which is not a must-have for proofreaders.
These licenses come from national court reporting associations that impose their own sets of rules including accuracy levels and pass marks.
Now, if you have gone through all this and already working as a stenographer, then transitioning to proofreading court documents should be stress-free. But if you have no formal training, finding your way around legal texts can be challenging.
Luckily for you, there are online courses that teach specialized and competitive proofreading to freelancers. One such course is Caitlin Pyle's Transcript Proofreading: Theory and Practice.
This online training teaches freelancers how to be competitive as proofreaders, in addition to sourcing for clients as you build a freelance proofreading business.
The best part about this course is that its originator is a former expert proofreader who used to make over $48,000 annually as a part-time online proofreader!
Save a seat on Caitlin's 76-minute free Proofreading workshop.
Court Transcript Proofreader Salary
The best place to view proofreaders' salaries is on job boards that offer remote work. It's here that you'll find in-depth income reviews and eye-opening aspects of your dream freelance job. Some of the leading employment marketplaces to consider include Glassdoor and ZipRecruiter.
According to Glassdoor.com legal proofreaders make $14 – $19 per hour.
ZipRecruiter, on the other hand, has a more comprehensive report that puts the average salary at $23 per hour and $48,439 per year. These estimates are a result of data from employers, employees, and third-party sources.
The reports go on to state that the highest number of legal proofreaders earn between $25K and $59.5K. annually. Top earners make annual salaries of up to $70,000. Most importantly, you can narrow down the salary estimates to your location.
So, how do you earn the top bucks?
Typically, a court transcript proofreading gig takes up to 48 hours to complete. But if the reporter needs the job done in less than the standard time, then you can charge premium rates.
You can also charge high for transcripts that are harder to read. Another way to make clients pay you better is by hitting high accuracy ratings in all your gigs.
Court Proofreader Certification
As you may have surmised by now, court proofreading requires a little more investment than a general proofreading career. Top on the list of requirements is certification. While not every court reporting agency or reporter will ask for such a document, it helps to have one just in case a job asks for it.
Though specialized, the field is highly competitive. This makes it harder to impress clients with basic proofreading skills that are not backed by a certificate from a recognized institution. One such body for you to consider is the National Court Reporters Association (NCRA).
Certification from them will get you through an initial screening by a prospective employer. NCRA has been around since 1937 with its exams being accepted nationwide.
What's more, 22 states accept some certificates from the association in place of state licensing exams.
Apart from certification, NCRA members get access to the association's Facebook and other social media pages. These are perfect avenues to learn from experienced court transcript proofreaders and get job opportunities firsthand.
Another course that offers industry-accepted certification is Internet Scoping School by Linda Evenson, a successful 6-figure scopist with tons of experience. The training targets work-at-home freelancers looking to source jobs via the internet.
Upon completion, you'll be provided with a Certificate of Completion. However, the certification is only made available to students with a cumulative score of 90% or higher on the final exams.


How To Get Court Transcript Proofreader Jobs
If you have done freelance jobs such as Amazon Proofreading jobs, then you will find it easy to land court proofreading jobs. The reason being, together with your certification and C.V, everything you have done in the field lessens the legwork.
To market yourself as a court transcript proofreader, start by joining proofreaders' communities. A good place to start is by signing up on social media pages and groups for transcriptionists and proofreaders. Such platforms help in building your portfolio as you undertake entry-level tasks and move up the ranks.
Also, you should not overlook setting up your social accounts professionally. Let your bio highlight your certification, jobs completed, and the going rate for your services.
You should also consider starting a transcription services blog to market your skills.
The good thing about a blog is that you can include testimonials from satisfied clients to boost your ranking. Lastly, link your social accounts with your blog to help grow traffic and visibility. Most importantly, ensure that you display multiple ways for clients to get in touch with you.
Court Reporters Looking for Proofreaders
As much as you can get jobs by hanging out on freelancers' social media groups, you need to be more intentional with your job search.
With that in mind, I recommend starting by opening a LinkedIn account. Unlike other social platforms, LinkedIn is a known hangout for professionals.
The platform showcases your profile like a C.V, complete with published works and achievements for all to see. Another upside is that you can specify the kind of job you are looking for and get alerts straight to your email whenever one becomes available.
Moreover, LinkedIn suggests and lets you connect with users whose profiles are similar to yours. Accordingly, reach out to court transcriptionists and reporters on the platform and create good rapports to land jobs.
Other leading platforms where you can get legal proofreading jobs to include:
Court Transcript Proofreading: FAQs
1. Is it really possible to get a freelance legal proofreading job?
In fact, there are many open legal proofreading jobs across different freelancer marketplaces. The reason behind the influx is that court reporters are busy in court from Monday to Friday. This leaves them with little or no time to proofread their work.
Besides, the job is not easy and many freelancers tend to shy away from it, leaving the field greatly understaffed.
2. Can I get a long-term client?
To begin with there are many open jobs for proofreaders on the internet. However, the best deal for a freelancer is to get well-paying long-term clients. Luckily, court reporters are very busy and have no time to recruit every now and then. Therefore, if you deliver highly accurate work, on time, and maintain professionalism, the first client who hires you will most likely keep you for as long as they are working.
3. How flexible are proofreading jobs for court reporters?
Just like other online freelance jobs, legal proofreading requires you to simply have a reliable internet connection and a device to read and type on. What this means is that, with a laptop, iPad, or smartphone you can receive, proofread, and submit work from anywhere in the world and get paid. You can work at home, in a café, during office breaks, in the subway, or even in the park.
4. Do I need a degree to become a court transcript proofreader?
Proofreading does not require you to have any kind of degree, including an English one.
The job has its own rules about punctuation, grammar, and document presentation that differ from other forms of writing. So, while a degree can instill confidence in your client, it is proofreading skills that you need to master so as to work and make money fast.
Final Thoughts
Compared to other online proofreading jobs, proofreading jobs for court reporters pay much better. That's not all, with the right training, you can complete the work in a matter of minutes and get paid instantly.
It all depends on the size of the job and how fast you use your training to deliver accurate documents as per the requirements outlined by the client.
If this sounds like your kind of freelance job, then you can look forward to making at least $25K, and up to $70K annually as you establish yourself in the field.
Interested?
Take inspiration from this mom who makes $2700 monthly proofreading for court reporters- while working part-time!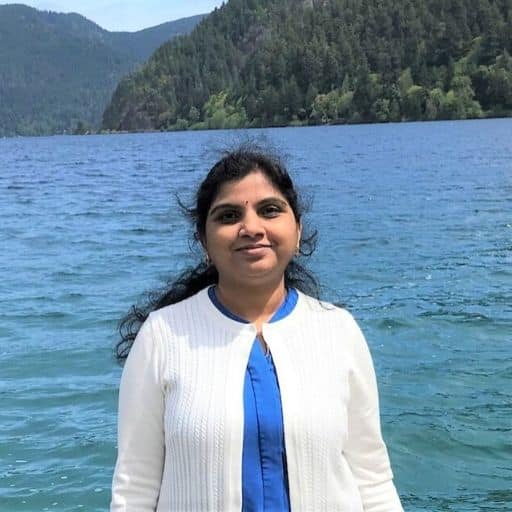 Hey Folks, thanks for stopping by my blog!
I'm Swati. I'm a mom, side hustler, full-time blogger and a millennial work-at-home expert featured on Forbes, CEO Blog Nation, Referral Rock, Vital Dollar, and Databox blog. I embarked on this impeccable journey to expose my online monetary experiences and help you all earn money from home. Come join my make money revolution and attain financial freedom – it's not as hard as you think!