Christmas free stuff – Get a chance to win by simply completing this survey!
Do you remember how you used to keep your socks under your pillow wishing for a Christmas gift? Do you still indulge in such activities, or have changed your Christmas plans this year?
The aura of Christmas is entirely different. The way everything around you changes and the air is filled with enjoyment and enthusiasm is worth witnessing. The same Jingle bells time is here, entering with the sweet aroma of gingerbread and other goodies! Since this pandemic has struck everyone so hard, why not do something special while everybody's at home?
Christmas eve is a time when relatives and friends meet each other and spend some quality time. However, with such an excellent opportunity knocking at your doorstep, how can you not avail of it?
While the time has thrown big lemons disguised as a virus at you, catch and put them into use to celebrate your Christmas majestically. Keeping the guidelines in mind, we have some great Christmas eve activities for families and kids.
Everyone has been indoors for months now, and every entertainment resource has been exhausted. After all the usual Christmas tree or house decoration, how can you keep everyone feels those Christmas vibes?
To make things work, you can try these activities and keep your family members occupied. They will do some fun activities, and in turn, you will be all ready to have a blast on this Christmas eve. So, without any further ado, let's delve deeper and see how to engage your kids and other family members to perform certain activities and combat this period of crisis with a sweet smile.
Group Activities for the entire family
These activities are listed below to help you make your festival much more exciting and enjoyable when others can't join you.
1. Holiday Cards for Soldiers
Festivals without family are not complete! Who can better understand this statement than a soldier fighting on the borders to safeguard our future?
While they cannot meet their family during Christmas due to their call of duty, you can do a little to make them feel more special. You can sit with your family and make small cards or tokens of appreciation to send to all the soldiers of your country.
This small Christmas gift will fill them with joy, and they will feel more motivated and less homesick. So, use your creativity, write custom messages, and make small holiday cards for our brave soldiers.
2. Gingerbread houses and Christmas cookies
Gingerbreads and cookies are classic Christmas delicacies that everyone waits for the entire year. Whether a small kid or an older adult, no one can refuse a gingerbread when served to them.
For engaging all the members of your family and helping them learn a new skill, you can make gingerbread houses and bake Christmas cookies for decoration.
You can teach them baking skills and exploit their creative minds to decorate it. Since you will be making several of them, the entire house will be busy in the making. It will allow you to spend some quality time with each other while making the Christmas goodies.
3. A family photoshoot
You cannot go for a vacation or visit your relatives' house in this period of crisis. So, to escape the sadness and do something productive, you can plan a family Christmas photoshoot.
This photoshoot will bring all of you together and will be fun at the same time. While the photographer asks you to "say cheese," make sure that you dress up in your best Christmas outfits. Click good pictures and send them to your family and friends.
You can also create Christmas cards using those pictures and paste them on the presents. It is an excellent way to show your love and affection to others whom you give those Christmas presents. With this small token of love, they will always remember you and your family.
Best Christmas Activities for kids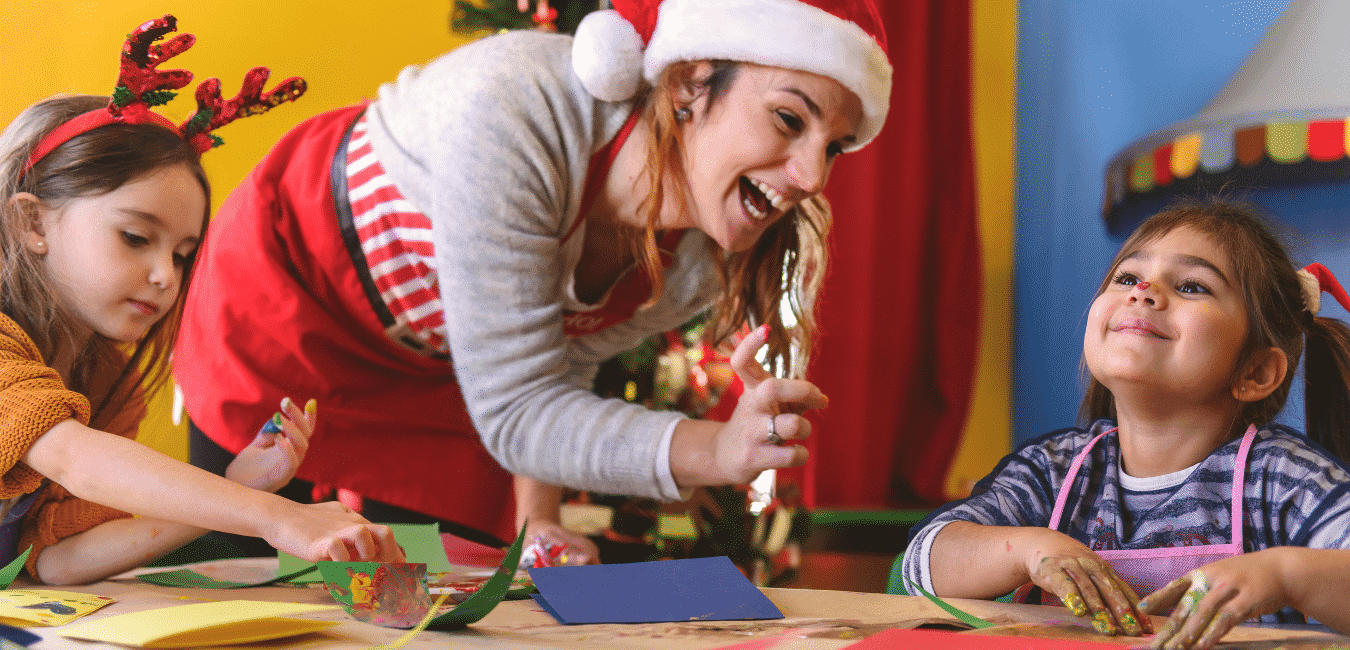 1. Letters to Mr. Santa
How many of you remember writing small notes to Santa describing what gifts you want? Your old Christmas hobby can now be put to use to engage your kids.
Ask your kids to write letters to Santa and his family. Tell them to write about what they want so that Mr. Santa would bring them on Christmas eve. After they have finished writing their letter, you can accompany them to post the letters in a post office to teach them how to do it.
2. Salt Dough Ornaments
Christmas tree decoration is paramount during Christmas. This year try to make the decorations yourself using the resources available at home. Salt dough is a straightforward mix that can be made at home effortlessly.
Salt, water, and flour, and your dough are ready. With a clay-like consistency, this dough will help you make strong tree ornaments like bells, miniature angels, candy canes, stars, mistletoe, etc.
Since kids love doing crafts, you can assign them this creative job and see how much effort they put.
Indeed, you will be surprised to see the outcome. Also, being isolated at home for so long, the kids will enjoy making these ornaments and contributing to the Christmas decoration.
3. Coloring Pages
Kids are attracted to vibrant colors. This fascination with the colors can be used by assigning your kids the art and craft jobs to decorate the house. Tell them to draw something and color it to be used as the tree or house decoration.
They can make vibrant silver or golden stars, 2D candy canes, stockings, mistletoes, Santa Claus, the Christmas tree, etc. This activity will bring forth their creativity, and they will enjoy brushing up their artistic skills instead of wasting time on the screen.
4. Planning the Menu
While you were the pantry head all this time and decided the menu, on this Christmas eve, let your kids be the pantry in charge. Sit with them and let them come up with some exciting dinner menu for the Christmas week.
Help them chart it out and do the preparations. If they fumble somewhere, you can suggest them and point out their faults wherever necessary. This way, they will learn some basic cooking skills and enjoy making meals for the entire family.
Best Christmas activities for adults
1. A wine rack to complement the festive mood
Wine is the most sought beverage of Christmas. It is because wine helps you to warm up during the biting cold season. So, you would not like to miss setting up a wine rack at your home.
To keep yourself and your family, excluding the kids occupied, the best way is to indulge in creating a beautiful wine rack. Decorate it with LED lights and keep beautiful wine glasses on it. Also, don't forget to stack it up with your favorite wine bottle.
Don't leave the glasses unattended. Decorate them with ribbons, and keep a customized coaster set. This arrangement will enhance the wine rack's beauty and give a touch of festivity to it.
2. Tree decoration
While the kids make ornaments and small decorations for the Christmas tree, you can stack them up to make it beautiful. Arrange mistletoes, ribbons, bells, etc., and put them on the tree at the right places.
Since decorating the tree and the house is an indispensable part of Christmas, you cannot lack in it. Make sure that your tree looks the best this year.
You can also host a virtual tree display party where you can connect with others via the internet and see what decorations others have come up with.
3. Nativity Creche Stable Reclaimed Barnwood
Christmas is not only about Santa Claus and his gifts. It is more about Jesus Christ. Since this time of the year marks his birthday and to remember him, a handmade creche stable is the best decoration option.
You can make it yourself from barn wood and decorate it with a white star, hay, lights, and many more items.
This piece will not only give you the feeling of Christmas entirely but will instill a sense of prosperity and well-being to your house.
4. Wrapping the gifts
Who doesn't like Christmas presents? Everyone waits for this time of the year to exchange gifts with each other. Now the question is, will you present it without wrapping it? The obvious answer is no!
So, while the kids are busy with their activities, you can take charge of wrapping the gifts. Arrange the necessary items required for wrapping the gifts and get started. After you are done, label them and keep them aside for Christmas eve.
Christmas Eve activities At Home
Thanks to the pandemic for not letting you step out of your house. A Christmas without greeting each other and visiting each other's place is dull and not happening.
To cheer you up and keep the excitement inside you intact, we have a list of the activities you can do at home on Christmas eve. So, let's check them out!
1. Game night
A glass of wine, cookies, and some cards in hand! What a great feeling it is on a Christmas night? To spend the night at home with your loved ones, you can plan to play games with your family and also include your kids.
Games like UNO, Yahtzee, etc., can be enjoyed both by adults and kids and will also fill the atmosphere with fun and joy. Besides these card games, you can also indulge in family games like monopoly, snakes and ladders, ludo, etc.
Everyone loves games, and you shouldn't miss this opportunity to enjoy them at home this Christmas eve.
2. Giving back to others
Many others cannot celebrate Christmas as you do. There are many reasons why they cannot and since you have all the resources available to you, share with them to make their festival special.
You can give presents to anyone who passes by your home and is not so well-to-do. This small present can make their day, and they will feel appreciated and loved. Be a Santa Claus in other's lives and make their Christmas special and happening!
You can also cook some delicious dishes or Christmas treats and send them to the cops nearby or anyone who cannot celebrate the festival with his family. It will be the best thing that you can do this Christmas.
3. Build a snowman
There is snow all around during Christmas, and this setting calls for something exciting. You can gather in your backyard to build a snowman. This activity is quite exciting, and everyone will enjoy it to the fullest.
Build your snowman structure and decorate it. Use a scarf, hat, old shoes, and a carrot to put on it. These things will enhance its appearance, and it will look more lively.
Also, click pictures and flood your family group with it. Encourage others to do the same to overcome this challenging time.
Some final words
Merry Christmas!! Be safe, healthy, and stay indoors. You can use your creativity and the décor ideas listed above to indulge in the fun activities and prepare your house for Christmas eve.
The Christmas eve activities for families and kids listed above can be easily carried out. The ones you find challenging, you can try out this time because there won't be any guests visiting you.
Christmas is a beautiful and mood uplifting festival. It becomes more enjoyable when you have your near and dear ones present with you at this time.
Hence, leave no stones unturned to make this Christmas your ever best and enjoy it to the fullest. We are sure that you can do wonders and stand out from others using these unique activities enriched with fun and joy.
So, waste no time and get started before it's too late. Pull up your socks and arrange the required materials. Ensure that you give your best in the decorations and have lots of fun with your family and kids.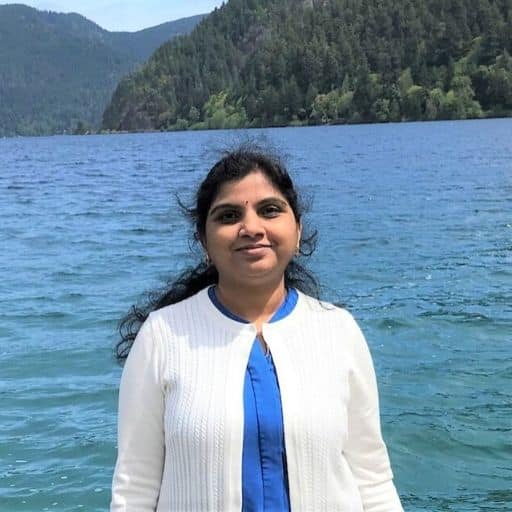 Howdy Folks, thanks for stopping by my blog.
I'm Swati, a proud mom, dedicated side hustler, full-time blogger, and a recognized millennial work-at-home expert. My expertise has been featured on esteemed platforms such as Forbes, CEO Blog Nation, Referral Rock, Vital Dollar, Databox blog, and many more. I have embarked on this incredible journey to share my firsthand experiences in the world of online income generation and to assist all of you in earning money from the comfort of your homes.
Join me in my mission to revolutionize the way we make money and achieve financial freedom. Trust me, it's not as challenging as it may seem!
Together, let's explore the boundless opportunities and pave our paths towards a prosperous future.