Thinking of selling second-hand textbooks for some cash?
After you're done with school, your books are of no use anymore. Some people, however, prefer to hang on to them for one reason or the other.
But one thing you need to understand is that textbooks and academic books become outdated pretty fast. You can therefore fetch some good money by selling used textbooks while they are still relevant.
If you have ever sold anything on the internet, whether is selling crafts, notebooks, or selling pictures, the process is the same. And it all starts with knowing the best online platforms to sell items on.
So, which are the best places to sell second-hand textbooks?
In this article, I've compiled a list of online marketplaces that deal in used hardcover books. More to this, I've gone ahead and provided info on how to sell second-hand textbooks.
Why Sell Second-Hand Textbooks?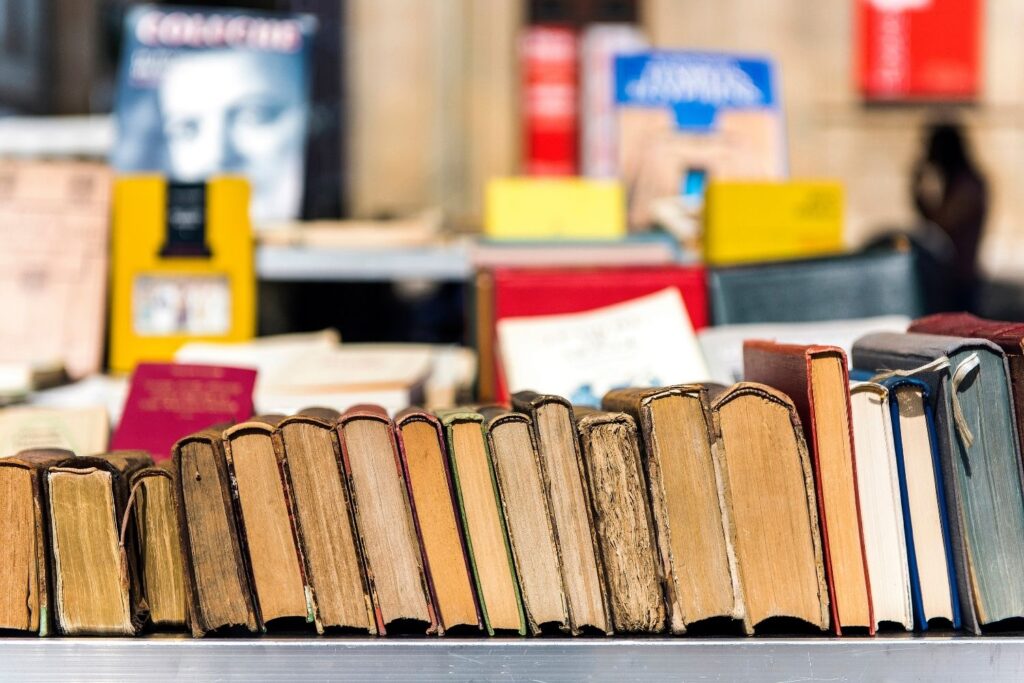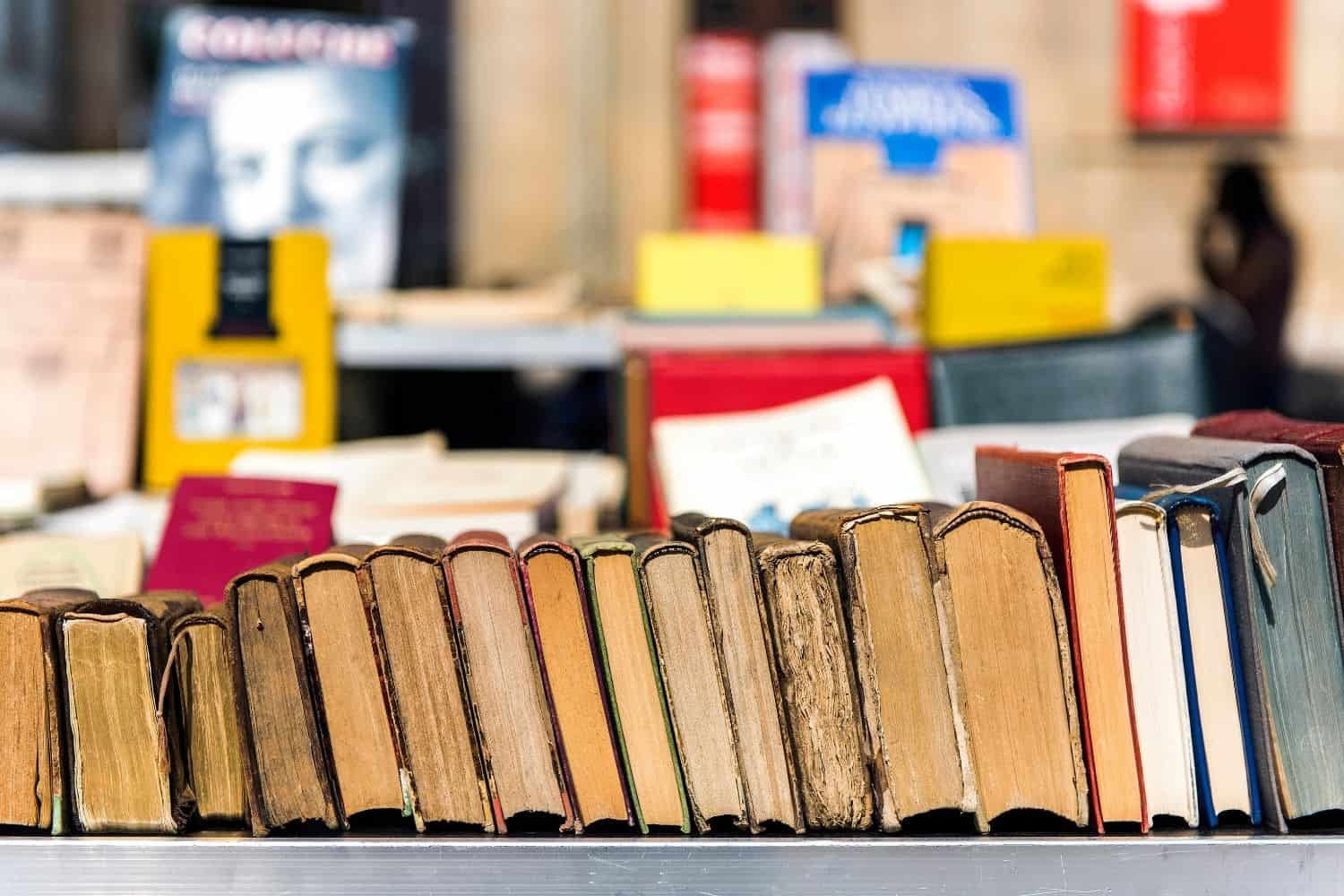 Well, some books may still be valuable for your education in the future. Keep them. That said, due to wear and tear or change in career/professional path, for most textbooks, you'll never open them again.
Selling such books holds the following benefits:
Books consume a lot of space and become dusty when piled up. Old books are also a nuisance when you want to move your things to another location. Selling is a better way of getting rid of these books as opposed to throwing them in the garbage.
If you are like me, then you are all about making money. But what about saving?
Selling your old books is an easy way to earn an extra income and in return, you'll be helping someone else who needs them. You can save this money to buy new textbooks for your next semester or use it for your upkeep. Smart move, right?
How To Find The Best Books To Sell
The whole purpose of this guide is to show you exactly how to find the RIGHT books by focusing on the most profitable niches from thrift stores and/or yard sales while skipping the junk (aka low-priced books, not actual junky books).
Wait no more – Learn exactly how to find the best books!
Where to Sell Second Hand Textbooks
At the end of the semester or after school, you may find yourself with a lot of textbooks lying around at home or your desk. Instead of throwing them away, nowadays there exist several platforms where you can sell used textbooks. For instance:
1. Facebook Marketplace
Chances are that you are in a Facebook group where students talk about school, assignments, and most importantly buy/sell books. These groups offer the best chance for you to get students that are still on a session, and most importantly, in your previous academic year; they'll need the books you were using.
You can even sell your academic notes to such students.
Alternatively, you can create your own shop on Facebook and post your books on sale for anyone interested. To do this, just head to Facebook Marketplace to sell your books on this platform. You'll be prompted to upload photos that buyers can see.
What I like about selling second textbooks on Facebook is that it saves you any postage fees or commissions required on seller websites.
2. Amazon
Amazon, the largest market in the world, doesn't lag behind. It has a books buyback program where it claims to reward you with up to 80% of the initial book value.
However, this reward is not in cash, instead, they offer you gift cards. This reward is better than what most direct second-hand buyers offer you for your books.
If you prefer cash to gift cards, you can alternatively sign up as an independent seller on Amazon. Creating a basic account is entirely free.
As an independent seller, you can create your personal listing. On the downside, this may turn out to be a bit costly because Amazon will hit you with the following charges.
£0.75 fee on every product sold

15% referral fee depending on how much your books sell

A £0.50 'closing fee'
To mitigate against Amazon seller charges, sell books that can fetch high prices. These include barely-used books and rare/limited editions.
Learn the secret to making money selling books on Amazon!
3. Bookscouter
Bookscouter ranks among the best online platforms where you can sell second-hand textbooks. To sell your books here, all you are required to do is enter your book's ISBN number.
Within a few seconds, this platform immediately displays about 30 buyback offers from vendors. It's up to you to choose the best offer.
Another thing that makes Bookscouter stand out is that they have some of the best pricing offers on the market for your books. More to this, they have a mobile application for Android and iOS that you can use on the go. You can easily view vendors, their ratings, and buyback prices.
For the best prices, simply view Bookscouter's price history on how much your book sold in the past. Additionally, you can opt to upgrade to their paid version for premium features.
4. Chegg
Chegg is a popular website among students, thanks to the excellent academy services it offers to students including textbooks sales and online teaching jobs among others.
All you have to do is visit their website, sign in then click on the "sell" tab. Next, you'll be prompted to enter your book's ISBN number and Chegg will respond instantly with price quotes for your book.
If satisfied with the quotes, all that's left for you is to ship your book(s) to Chegg. Shipping is entirely free with Chegg taking care of the fees. Simply pack and drop the books at your local UPS store and wait for your money.
This platform pays you upon arrival of your books, with the whole shipping and processing window taking about 10-15 business days.
5. eBay
Without a doubt, selling books on eBay is very lucrative. To become eligible, you need to create and set up an eBay account.
Like in other commercial marketplaces, there are fees associated with selling on this platform: Listing up to 1000 items is free for a month. Beyond that, you'll be charged £0.35 per item. Moreover, eBay deducts a 10% commission for every item you sell.
To post a book for sale, you'll be required to enter the ISBN number, condition of the book, price, and shipping cost. Additionally, there is a comments section where you can add additional information about the item.
Here, you can say whether your book comes with a bonus such as a CD, workbook, dust jacket, or any other relevant details.
Note: Remember, the more details you give, the higher the chances of landing a buyer.
6. Local bookstores
With services such as Google My Business, local businesses are now easy to find online. So, you can go online and search for bookstores in your locality and get busy negotiating prices for your second-hand books.
Selling to your local bookstores saves you the hassle that comes with selling online such as packing and mailing. Another upside is that payment is usually right on delivery.
Just know that local bookstores will not accept any book. With this in mind, ensure that your books are in good condition, recent, and desirable.
To avoid disappointment, you can first give these bookstores a call to check whether they buy second-hand books and the prices they offer. Some of them will even accept old books in exchange for new ones. This option is good if you are still in school.
Interesting Read: How to get Magazines, Paperbacks, and Textbooks for free
7. Other places to sell your books
Here are some more platforms where you can sell all kinds of books:
7. Valore Books
8. eCampus
9. StudentVIP
10. Gumtree
11. BookFinder
12. Bookbyte
13. Cash4Books
14. Student2Student
15. Textbook Rush
16. Half Price Books
17. BooksRun
19. Barnes & Noble
How to Sell Second Hand Textbooks
If it's your first time trying to make an online sale or you are new to this book-selling business, below are some tips to help you receive the full amount for your books. These tips will also help you negotiate better prices for your books'
Mind the packaging of your second-hand books
It's your responsibility to ensure that your books reach the buyer as advertised. This will help you receive the full amount you negotiated with this buyer.
As such, wrap your books well before shipping or carrying them to your buyer. Clean them if they are dusty or add a protective cover to prevent wear and tear. If there are writings in the book, erase them if they are removable.
Check the book's edition before selling them
As stated previously, books become outdated pretty fast. When new editions emerge, your old books can only fetch a small fortune, or worse, you may lack a suitable buyer. If you are dealing with the current edition, quote a price that is near the current market price.
Be honest about the condition of your books
Transparency in business is an important factor. When selling your second-hand textbooks, don't leave out any details about your books in fear of not making the sale.
Such details include writings, doodles, missing pages, and stains.
Consider posting and shipping fees
You are probably looking to maximize profits from selling your books. As such, you want to avoid extra costs like shipping, postage, and packaging fees. Go for platforms that cover these costs.
Capture great photos of your textbooks
As a rule of thumb, take good pictures for interested buyers to have a clear image of the condition of your book. Also, some buyers will rent your book for review. In such a case, photos will help when negotiating with a buyer who returns a book in bad condition.
Your book's value highly depends on how it costs on other websites and platforms. Before setting the price, compare listings across different platforms to ensure that you do not sell too high or too low.
Wrap up
The above platforms are some of the best platforms to sell your books. They offer the best values you can find on the market.
However, remember that your books can only sell well if they are still in good condition. If you plan to sell books as second-hand items later, keep them protected from wearing out fast.
Lastly, when getting paid via online means, perform due diligence to avoid falling into online payment scams.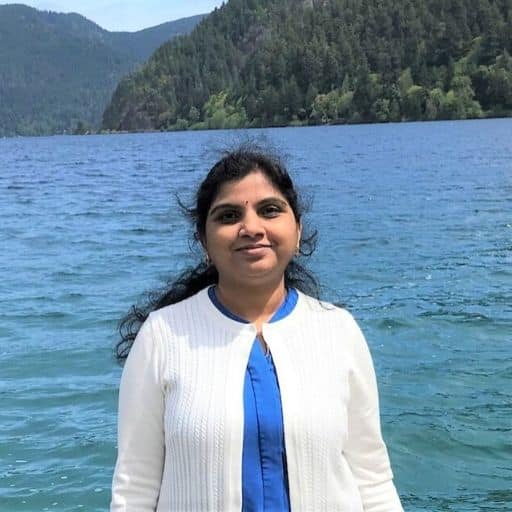 Howdy Folks, thanks for stopping by my blog.
I'm Swati, a proud mom, dedicated side hustler, full-time blogger, and a recognized millennial work-at-home expert. My expertise has been featured on esteemed platforms such as Forbes, CEO Blog Nation, Referral Rock, Vital Dollar, Databox blog, and many more. I have embarked on this incredible journey to share my firsthand experiences in the world of online income generation and to assist all of you in earning money from the comfort of your homes.
Join me in my mission to revolutionize the way we make money and achieve financial freedom. Trust me, it's not as challenging as it may seem!
Together, let's explore the boundless opportunities and pave our paths towards a prosperous future.