Have you been aspiring to earn money from home? Becoming an online English tutor is actually an amazing option to venture into.
The demand for the job is snowballing and a potent tutor with a good grip on a subject is paid huge. If you are well qualified and have the confidence to tackle students, these legit online tutoring jobs can be an amazing way to earn money sitting at your home.
7 Online Tutoring Jobs for Teachers
In this article, we are going to be sharing some of the best online English tutoring websites that can help you earn money legitimately without being scammed or mislead too. The good news is some of these platforms don't even need a degree.
1. VIPKID
VIPKID is a rather popular online tutoring platform that hires tutors remote workers from the United States and Canada to teach English online to kids in China. If you are anywhere in these two countries, availing of the services of VIPKID can actually help you thrive as a tutor on their platform.
If you want a completely flexible routine for your tutoring job, Vipkid is an amazing work-from-home opportunity – and don't worry, you do not need to know any foreign language.
Once you log into the platform, you can simply select the number of 25-minute slots you want for yourself and give the lessons accordingly.
If prices and salary are to be considered, it is believed that the majority of the tutor on this platform can easily earn up to $22 an hour and easily make $2000 a month spending just 3-5 hours a day.
There is a base salary, which ranges from $7-$9, and is dependent on the kind of interview and demo lesson you gave. You are going to be paid more if you can prove your expertise on this platform.
I asked one of the VIPKID employees to share her feedback, and this is what the mom says:
I have been working with Vipkid for just over a year and enjoy a lot! I enjoy teaching the kids and like the extra income, I get off it. It's 1099-misc work, so it's taxed a lot (you pay both employee and employer taxes). If I had more time, I could make a lot more money on VIPKID.
Brianna Merril
Since the parents and the students themselves make a one-week prior booking of the lesson, if a tutor backs out from that, there are deductions from their pay.
On the same hand, if a student doesn't show up for the lesson, the tutor is still paid in full if the same was the main course and around 50% if it was the trial course.
PAY: $14-$22 an hour
QUALIFICATIONS:
Any "formal" or "informal" teaching experience such as mentoring, tutoring, coaching, or alternative education.
Eligibility to work in the US or Canada with a native accent
Bachelor's degree in any field
A computer and a headset
Uninterrupted Internet Connection
Meet the above requirements? Go ahead and apply for VIPKID
Interested in teaching Japanese kids? Check out these tutoring websites
2. 51TALK
Next on the list is 51Talk. Hawo American Academy is the newest Online Education platform from 51Talk, a leader in the Online Education industry. This is predominantly based around the Philippines and is perfect for the aspirants from that country.
The website does have an amazing demand, owing to the fact that students from around there are looking for native speakers who have a good knowledge of the English language to help teach them the basics of the same.
It is believed that the company also predominantly serves the students willing to learn English who are from China. The initial pay for every online tutor starts from a base pay of $15 which is then gradually increased based on the successful completion of the training and after one gains enough experience in the field.
They do have criteria and educational qualification requirements. The tutor applying for the job should have successfully completed their Bachelor's degree and also should have prior experience in teaching kids to further solidify their job on this platform. The tutors are expected to work for a minimum of 30 hours in an overall month.
PAY: $15/hr
QUALIFICATIONS:
BA Degree
At least 1 year of teaching experience
Experience in the U.S. or Canadian education systems
Teaching license and certificates preferred (CELTA, CertTESOL, DELTA, DipTESOL, state – ESL endorsement, MA TESOL)
Access to a headset, personal computer, and Internet connection
3. EF Education First
Yet another one of the popular online English teaching website is EF Education First. They are a leader in the overall language training programs around the world and all for the right reasons. They have time and time to prove their excellence with the kind of services they provide the students with.
Owing to the growing demand for the platform, it is often hard to get access to their portal to work as a tutor. You need to ensure that you do have proper educational qualifications and prior experience in teaching to successfully get selected by them.
The pay for the tutors is definitely amazing for the kind of work that you have to put in. It is believed that a tutor can easily earn up to $15,000 a year, which is pretty decent for such work-from-home jobs. The headquarters of this company is based around in Switzerland and was initially started in Sweden.
QUALIFICATIONS
Native English speaker with a Bachelor's degree in any field
40 Hour TEFL (Teaching English as a Foreign Language) certification (or willingness to obtain one)
Access to a headset, personal computer, and wired Ethernet connection
Register for EF Education First
4. Teach Away
Yet another one for the native American as well as the Canadian speakers, Teach Away is yet another popular platform you can sign up for teaching kids English online.
Teach Away is committed to placing teaching candidates with the most reputable educational institutions, offering strong compensation packages and a great working environment.
Candidates do not need to hold a degree in education and teaching experience is usually not required, making this online tutoring platform a great option for recent college graduates. These are believed to be for the ESL instructors as well as for the graduates who want to earn some extra cash to make their life easy. They do have full-time as well as part-time teaching gigs for the tutors to choose from.
They have an amazing reputation because of the kind of services and the payment options. The pay for the tutors predominantly depends on their experience and expertise. There is no fixed pay which is why it is best to apply on this platform if you do have a good amount of experience in teaching kids.
PAY – The following table provides a brief overview of what to expect in terms of salaries, benefits, and living costs while teaching English abroad:
QUALIFICATIONS:
A Bachelor's degree, in any field, is the minimum requirement to teach English abroad in a private language school.
TEFL certification, when applying to teach English abroad
5. iTutor Group
This platform is quite strict when it comes to hiring tutors. You need to have quite a fair bit of certificates and qualifications to successfully qualify for being a tutor on the iTutor Group. The platform mainly does help Taiwanese students learn better English.
As for qualification requirements, the applicants must have a TESOL or equivalent apart from their Bachelor's degree which is mandatory.
The tutors need to indulge in teaching 10 hours a week, of which 4 hours need to be on the weekends. The timings and requirements might seem like a lot but the proper distribution of the same can help you plan your other activities efficiently.
PAY: The pay is actually quite good as well, the base pay varying between $18-$24 which is pretty standard. You can even indulge in bonuses which is an added bonus for them.
QUALIFICATIONS:
TESOL/TEFL Certification (or its equivalent) required
Enthusiastic and professional
Great communication and presentation skills
Ability to motivate students
Computer literate
Bachelor's degree or higher in any field
Minimum of 1-year teaching experience
Online Tutoring Jobs for College Students
6. DaDa
As weird as the name of this platform sounds, it is definitely an amazing option for aspiring tutors to look into if they are looking for good work-from-home options with decent pay. They are considered one of the highest-paying online English teaching platforms.
If you are willing to apply for a position under the company, they do conduct interviews and the base pay is predominantly based on the results from the Total Physical Response from the interview itself. The base pay varies from $19-$25 which is pretty awesome if you compare the same with the other websites.
Even though they are predominantly based around North America, you don't necessarily have to be a North American to be able to avail the services they provide. Native English speakers from around the world can easily sign up on the website to start teaching the kids in need.
When it comes to the sessions, you need to schedule your availability. It is mandatory for every tutor to indulge in a minimum of 2 hours a week for 2 days. Following that, DaDa is the one who assigns the students to you and you can go around with your teaching schedule from there. Another important thing is that you need to issue a 30-day prior notice if you wish to change the time slots.
If DaDa doesn't work out, you can always try your luck with GoGokid Teaching Jobs.
PAY:
$19-$25/hr
REQUIREMENTS:
4hr/week Commitment
Reliable Internet Connection
7. QKids
Next on the list is QKids, an online elementary teaching job predominantly known for teaching small kids the words, spellings as well as diction that many kids often struggle with. The amazing thing about this specific platform is the fact that they do accept online applications from University Students too.
The tutors on this platform are paid handsomely and there are amazing performance bonuses too.
They do have a dedicated application to help you out with checking out which slots are administered for you. It is actually mandatory for every single tutor to invest 6 hours per week. The schedules are released every Sunday evening for you to directly check out. Take a deeper dive into this platform in this Qkid review.
PAYMENT:
Base pay: $8 base pay for full lessons. $4 base pay for standby lessons (approximately 10 minutes with no teaching required).
Incentive: eligibility for a $1 Performance Fee for each lesson based on family review. Eligibility for $1 Attendance Bonus for each lesson once a minimum of 15 lessons are taught in a week.
QUALIFICATIONS:
Eligible to legally work in the U.S. or Canada
Earned a Bachelor's degree or above
Able to teach 6+ hours weekly
Prior teaching experience or equivalent in education, tutoring, mentoring, or homeschooling
English teaching certificates (TESOL, TEFL, CELTA, etc) are highly preferred
Digital literacy and the ability to lead an engaging learning atmosphere
Technical requirements: a computer with a stable internet connection and clear audio/video capacity
Related Read: Qkid Vs VIPKID Review (What to Chose)
If you have been looking around for good options to put your English learning skills to good use, these online tutoring platforms are actually a good enough option for you to look into.
If you already have prior experience and expertise, ensure that you opt-out of the more advanced platforms to be able to earn more and better.
All of these websites are legitimate and you can rely on each one of them blindly.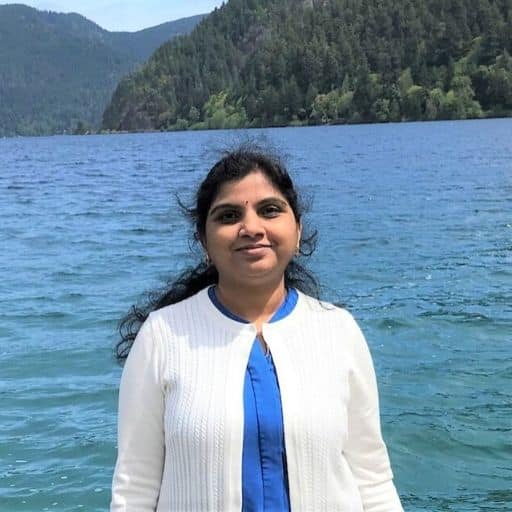 Hey Folks, thanks for stopping by my blog!
I'm Swati. I'm a mom, side hustler, full-time blogger and a millennial work-at-home expert featured on Forbes, CEO Blog Nation, Referral Rock, Vital Dollar, and Databox blog. I embarked on this impeccable journey to expose my online monetary experiences and help you all earn money from home. Come join my make money revolution and attain financial freedom – it's not as hard as you think!