Do you love to travel? There's something about packing your bags, getting on a plane, and exploring a new place that just feels so exciting. After all, what's the purpose of life if you can't see as much of it as possible?
While traveling may be an excellent pastime, the costs may not always seem so delightful. But, what if I say that you can get paid to travel? The good news is that there are numerous ways to make money while traveling, and many of them don't require much effort or experience.
In addition, you'll also learn ways to save money while traveling. Ready to get paid to travel? Let's get started!
Can You Really Get Paid to Travel?
Yes, you can get paid to travel without having to worry about draining your bank account!
And, no matter what approach you take, there are endless opportunities for enthusiastic travelers to explore the world and make money at the same time.
Top Get Paid To Travel Jobs
In this section, you will get a clear idea about the most popular jobs that pay you to travel and get paid. And their high popularity clearly explains the level of quality and experience you will get.
The only requirements are a laptop, internet access, and a desire to travel!
So, here we go:
1. Local Tour Guide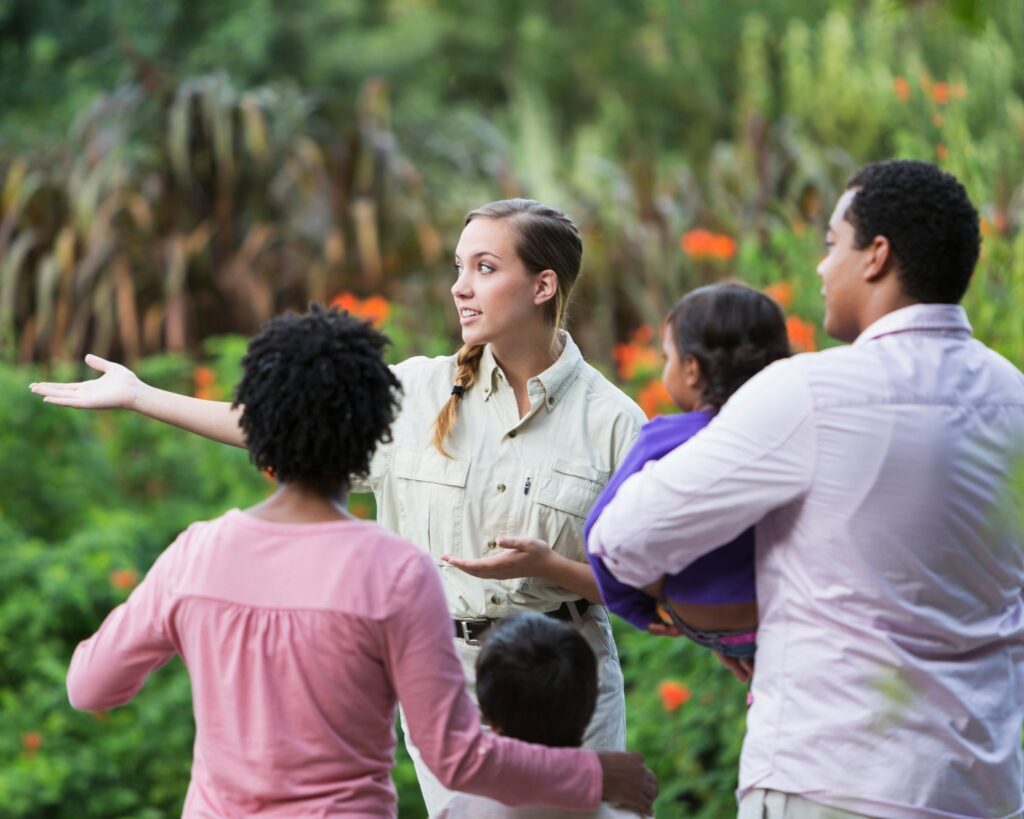 If you are an experienced traveler or have a deep familiarity with your area, you can become a local tour guide without putting much effort.
Different countries have different regulations, and, in most places, you might have to get tourism boards' permission to become a professional tour guide. Also, some places might even require you to take special courses.
You may also start your own tour guiding business, or at the very least join an existing one, set up shop as a tour operator or work as a guide. It takes a lot of effort, but the hustle can pay off handsomely.
How much can you earn working as a tour guide?
According to CareerExplorer, the average hourly compensation for a tour guide is $11.32. Most guides receive gratuities from their passengers, which can boost earnings.
You will receive a free day trip anywhere in the world, in addition to an hourly wage of $9 to $16, depending on the type of tour you lead. The higher-end tour guides can expect to make $16.54 an hour, and overtime is paid out at a higher rate.
2. Flight Attendant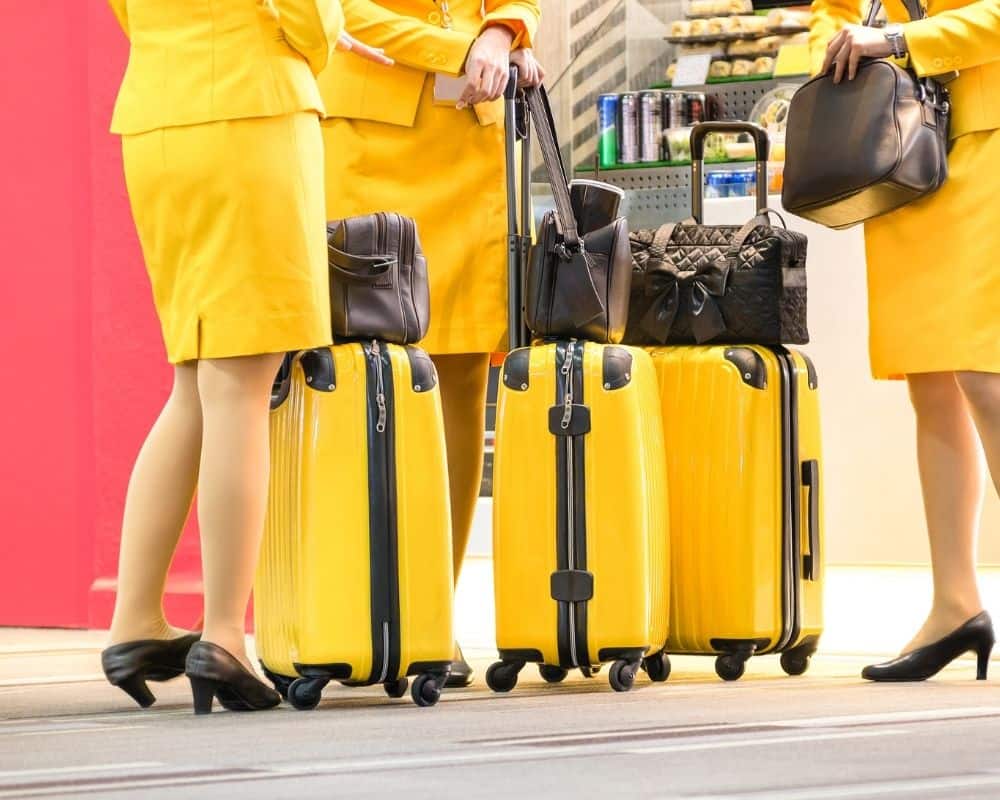 If you fantasize about seeing exotic places and getting paid through the process, then you should think about becoming an airline flight attendant.
A career as a flight attendant is a dream come true if you enjoy traveling, especially by air. Take a look below to get the details on what a flight attendant makes.
But what is the average pay of a Flight Attendant?
According to PayScale, as of March 2022, the average hourly pay of a Flight Attendant is $27.16. The median yearly compensation for a flight attendant was $79,472. The bottom 10% of flight attendants make around $49,497 a year, while the top 90% make around $115,000.
3. Deckhands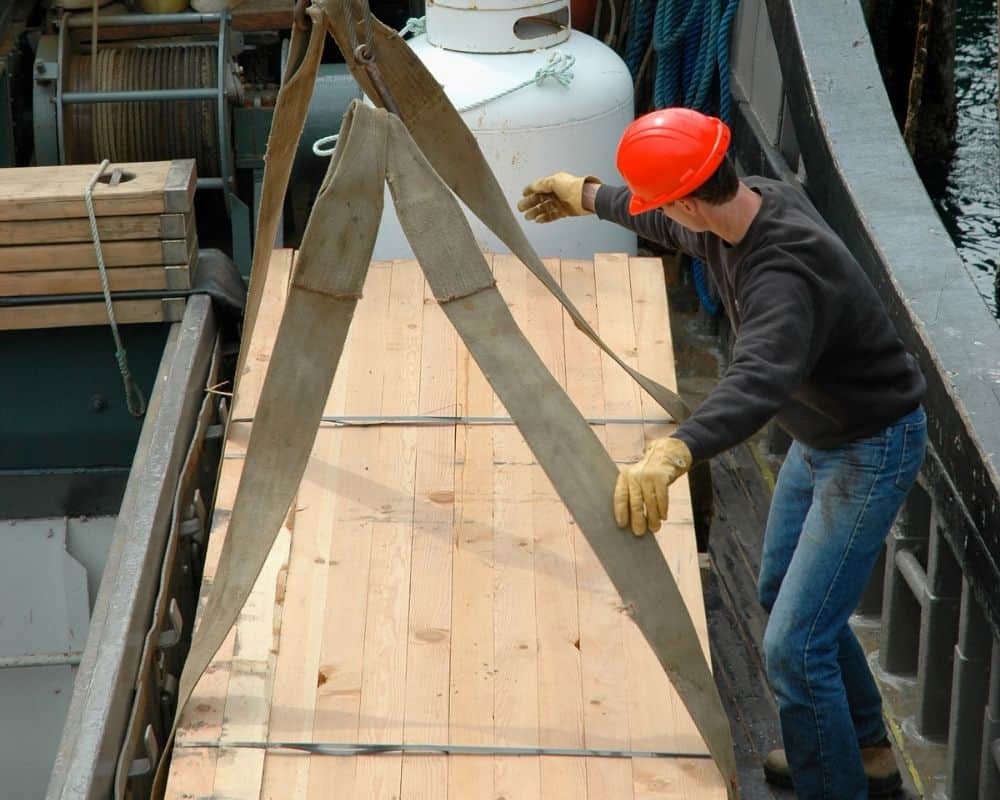 A Deckhand is a member of the crew who helps run and maintain a ship or boat. When on duty, the Deckhand makes sure the ship is spotless and safe for people to board.
Barge preparation for product input or discharge, rigging transfers, and towing construction is also part of the work description.
Deckhands don't need any specific training or education to get hired, however, some employers prefer applicants with some formal schooling. On-the-job training is typically provided by employers.
According to ZipRecruiter, the salary range of a Deckhand job depends on the rank and level of responsibilities. A typical Deckhand job can pay up to $90,500 per year.
4. Paid Sponsorships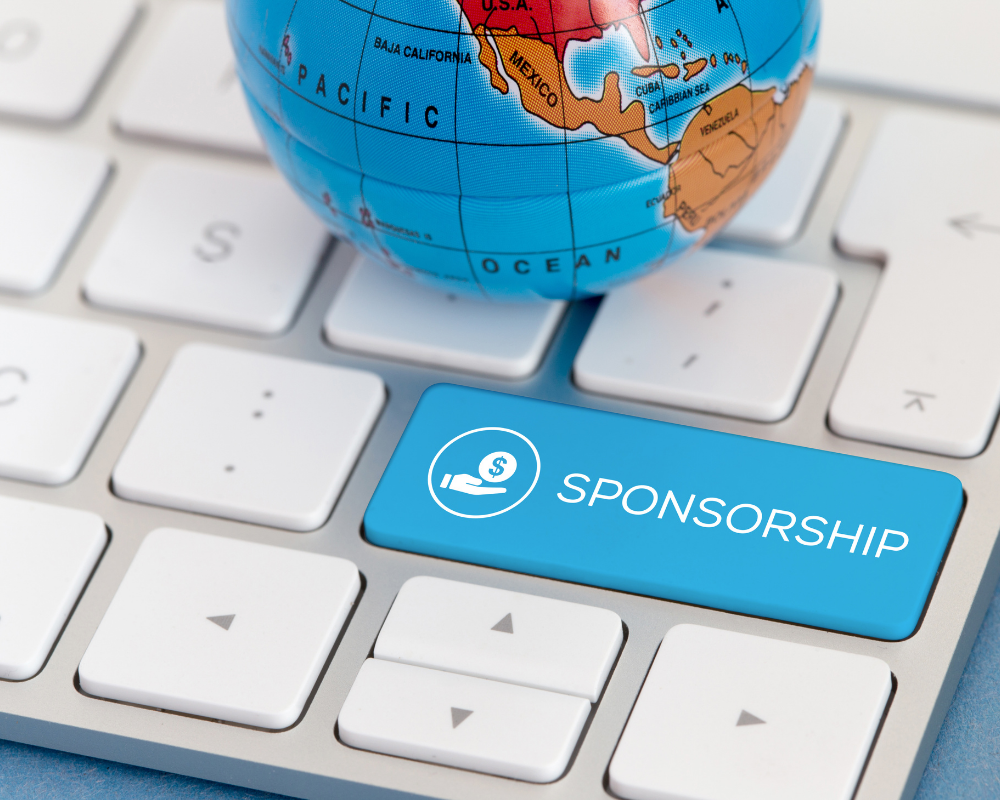 Monetizing your travels with paid sponsorships is a viable option for generating some supplemental income.
This can be accomplished by securing financial backing for your nomadic lifestyle from advertisers interested in promoting themselves in exchange for exposure.
Sticking a sponsor's logo on your bag or laptop and flaunting it online on a regular basis is one way to demonstrate sponsorship. If you offer your sponsors such visibility, they will likely compensate you handsomely.
The average pay for Sponsorships in the United States is $53,124 per year. You may do the math yourself, but if you need a rough estimate, that comes out to about $25.54 per hour. This is equal to $4,427 every month or $1,022 per week.
5. Travel Blogger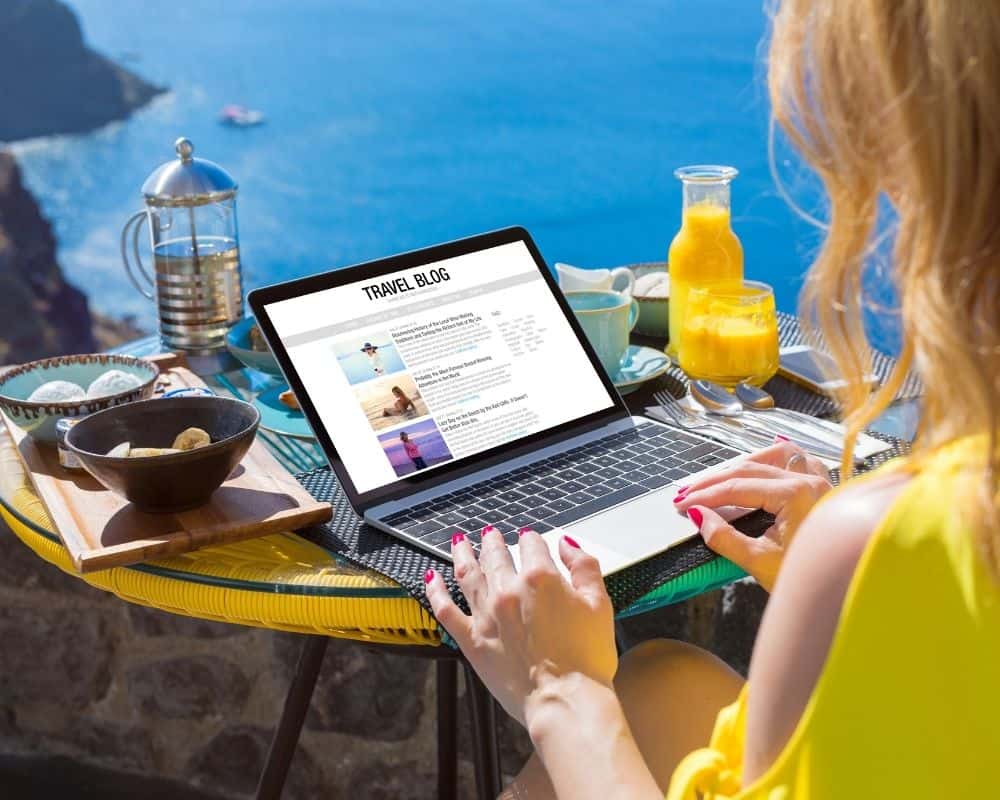 Imagine earning passive income while traveling! Sounds like a fairytale? You can earn good money from travel blogging.
Think about creating your own blog about travel destinations you're passionate about, or use it as a way to record your travels and share them with your audience.
It takes a lot of work and perseverance to establish a successful career as a travel blogger. However, if you have the drive and ambition to succeed in this position, it can be a rewarding career choice.
How Much Will You Earn as a Travel Blogger?
Currently, ZipRecruiter estimates the average annual income for a travel blogger in the United States at $86,087. That comes out to about $41.39 per hour, $1,656 per week, or $7,174 per month.
So, what's stopping you from creating your travel blog today? Click here to read my guided tutorial to start your own blog.
6. Travel Vlogger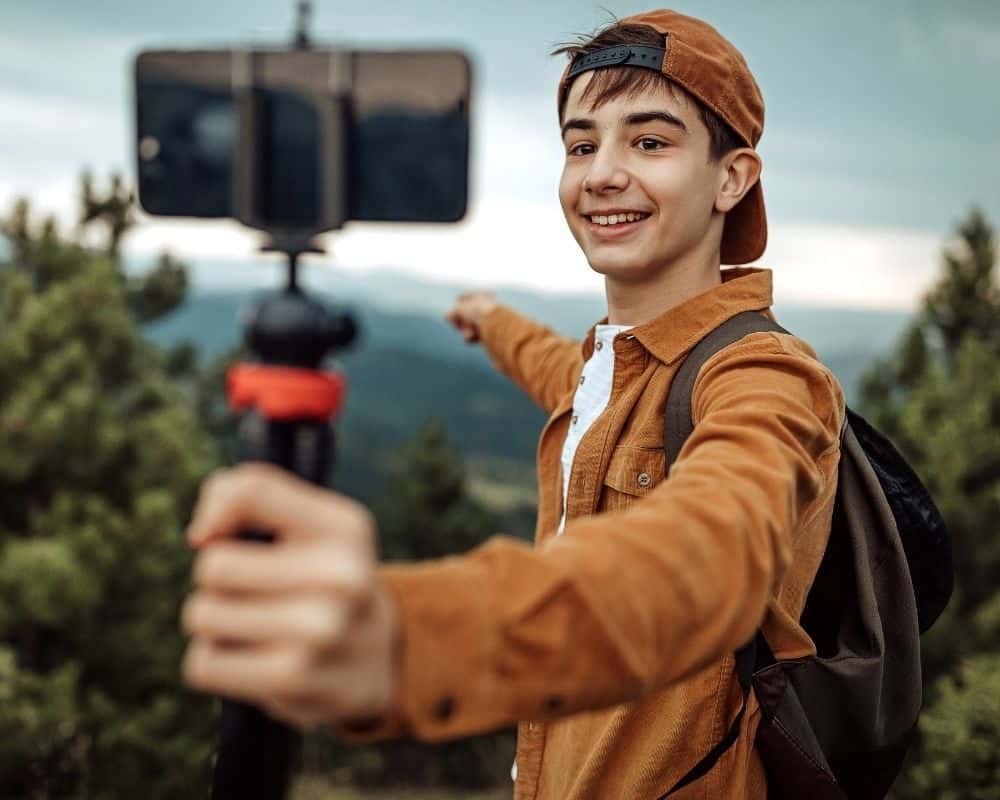 A travel vlog, or video blog, is a short video diary of a trip. Video bloggers who travel frequently use social media to broadcast clips of their adventures.
YouTube has been instrumental in the rise of the Travel Vlogger, who now has the ability to broadcast their exploits to millions of people.
Making money through vlogging can be a fantastic side hustle, and if you do it right, you can make a living out of it. Travel vlogging is not rocket science. All you need is a passion for it and a good camera, laptop and internet connection.
How much money can you earn as a Travel Vlogger?
The average earning of a Travel Vlogger is $10 per 1000 views, with the commission ranging from $0.20 to $500 per affiliate product sale.
As a Travel Vlogger, you will get to travel to different places while making decent money through uploading your content on YouTube, Instagram, or Facebook. This is quite a popular and easy income stream opportunity.
Click here to read my guided tutorial to start your own vlog.
7. Bartender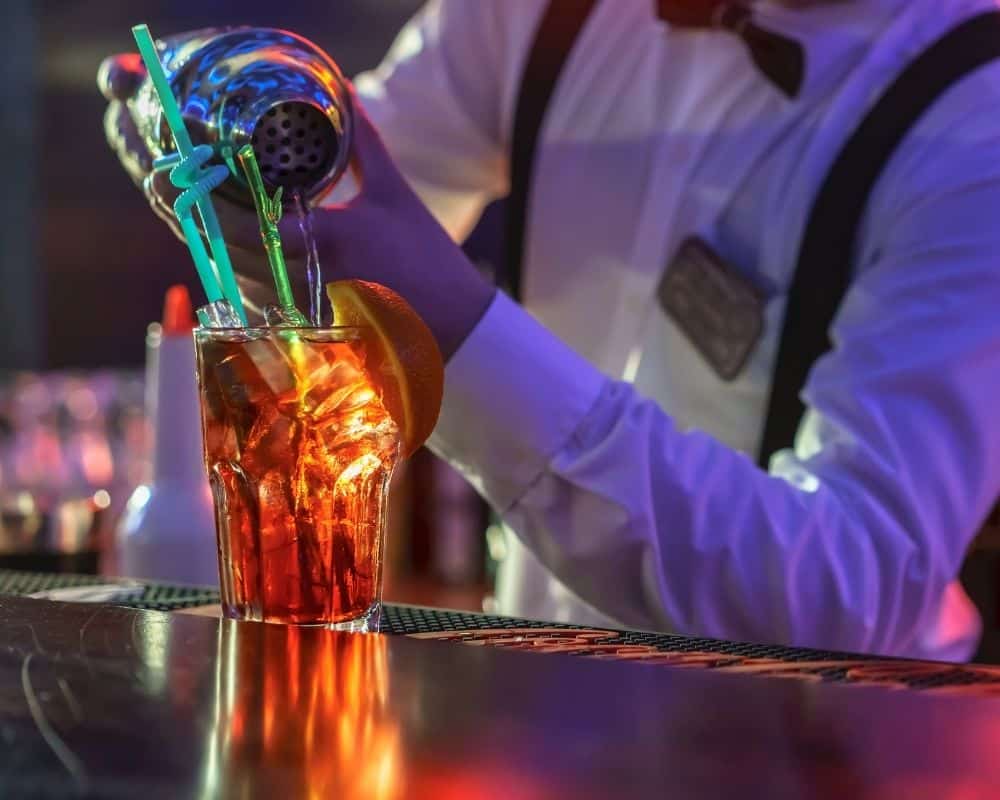 If you're talented and have a lot of energy, bartending is one of the most rewarding careers you can pursue. There is a thriving industry for traveling bartenders.
But what does the job of a Bartender entail?
As a traveling bartender, it is your job to visit different pubs, restaurants, and other drinking facilities in order to provide drinks to the patrons.
Weddings, private parties, and public events are just a few examples of the kinds of occasions where you can be recruited to work as a bartender.
While some bartenders transport their own booze to different areas in their own cars, others are trained to make do with whatever local ingredients and beverages are at hand.
The average annual salary of a traveling bartender is approximately $44,613 with 12% of the jobs ranging between $39,500 and $48,999 per year.
8. Peace Corps
The Peace Corps actively recruits Americans with a wide variety of experience, ages, and perspectives to better service the communities. There is a misconception that Peace Corps Volunteers receive no compensation for their work.
While a desire to help others is critical to providing quality service, it is not sufficient; volunteers receive a monthly stipend to help defray living expenses while in service.
Peace Corps Volunteers and Trainees who have been in the program for less than 24 months receive $375 a month in readjustment allowance. After 24 months of service, a volunteer receives $475 per month.
Apply to become a Peace Corps volunteer and start envisioning your future.
9. Online Entrepreneur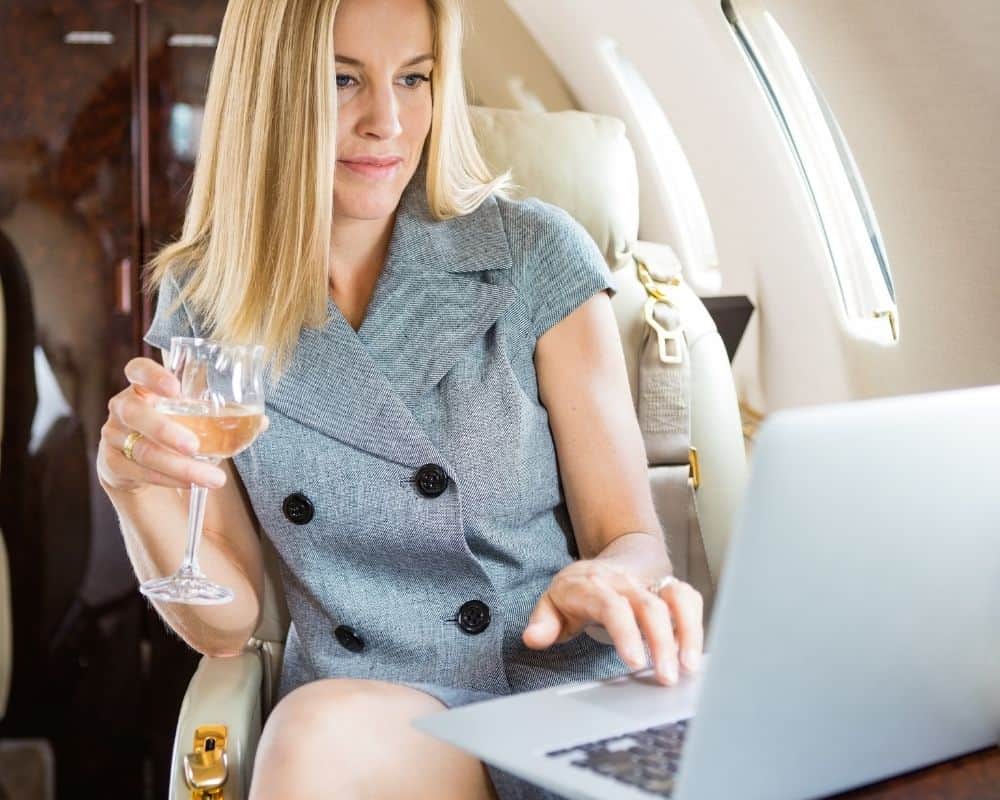 An online Entrepreneur is a typical "digital nomad," who travels from place to place and makes a career online and does it by juggling a number of various revenue streams.
From day trading to making documentaries to property management, you can do almost anything these days as an online entrepreneur. Besides enjoying the flexibility and getting paid from anywhere, you get to meet people who share your passion for travel, exploration, and adventure.
10. Yoga Instructor
Teaching yoga while traveling has many wonderful benefits over working in an office in a big city. You get an opportunity to interact with and learn from people from all corners of the world.
But is it really rewarding being a nomadic yoga instructor? Hourly rates for Yoga Instructors range from $7.25 to $69.25. The job is flexible and can be adjusted for level of expertise, popularity, and other factors.
11. Scuba Instructor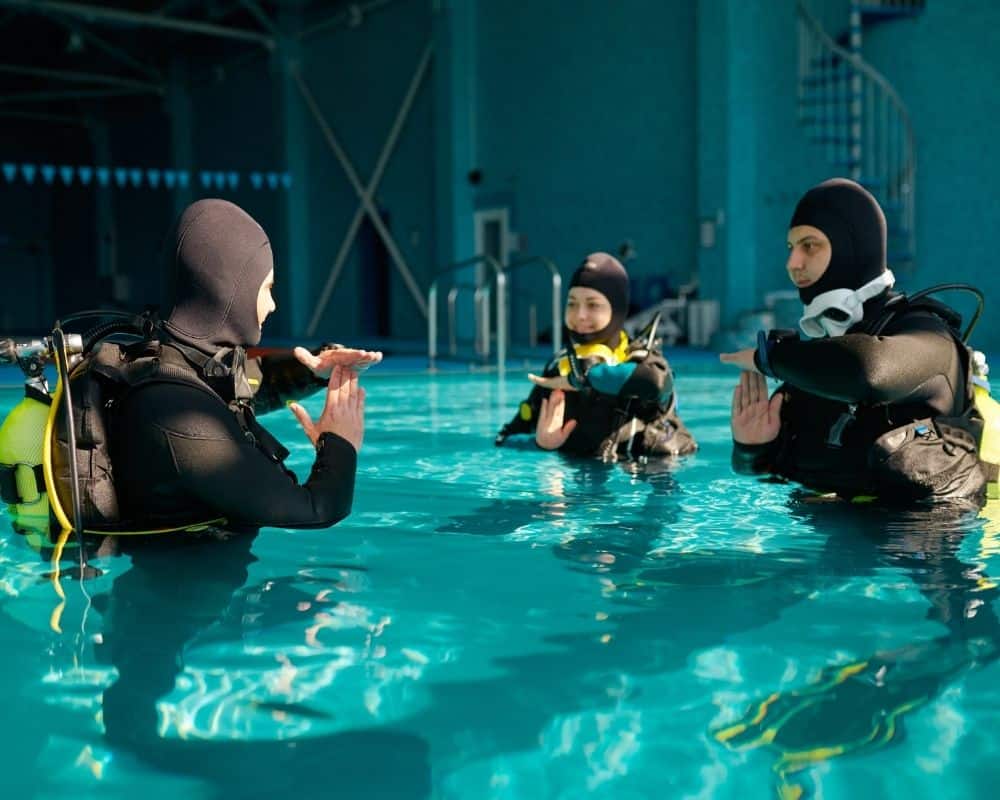 You can't go wrong with a job as a scuba instructor. You get to travel the world while giving others the experience of a lifetime.
Scuba instructors make a decent living. You get to enjoy the diving lifestyle and have some extra cash on the side with a good scuba diving teacher salary; the job is worth it.
Some Scuba Instructors make as little as $500 per month, while others might earn upwards of $4,000. The average monthly pay of a scuba diving instructor is $2,000.
12. Musician
Have you been honing your singing abilities? Have you been playing your instrument in front of an audience? Maybe you're prepared to move forward, but you're not sure where to begin.
Let's be honest, you must possess at least a smattering singing talent. The good news is, however, that perfection is not required to make money performing as a musician. The most important thing is to connect with your audience.
A traveling musician in the United States can expect to earn an average salary of $55,205 per year. The hourly rate is about $26.54 per hour using a basic wage calculator.
ZipRecruiter estimates yearly incomes for Traveling Musicians as high as $132,000 and as low as $11,000, the majority of earnings fall between the 25th and 75th percentiles at $30,000 and $68,500, respectively, and the 90th percentile at $104,000.
13. Masseuse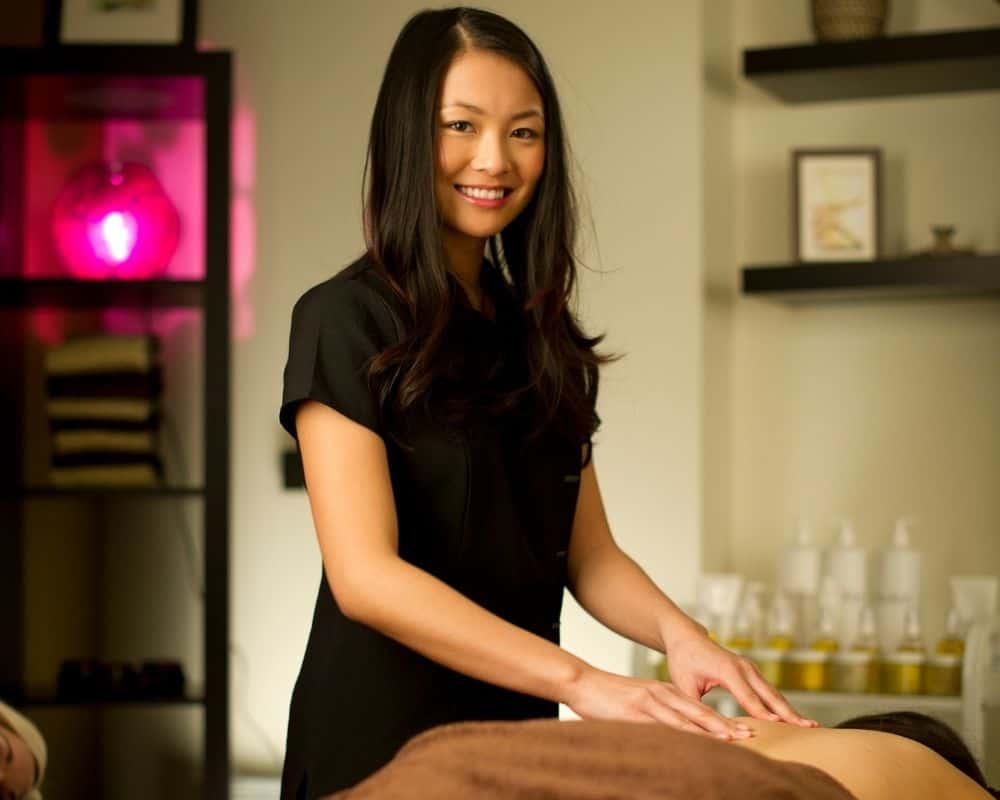 There is a growing demand for mobile massage services, and therapists are willing to travel to clients' homes and offices, as well as to hotels and spas.
Your primary responsibility will be to provide therapeutic massages tailored to the specific needs of each client.
According to US News, the average salary of a Massage Therapist is $43,620 per year. The top 25% earn an average of $59,790, while the bottom 25% earn an average of $30,010.
14. Day Trader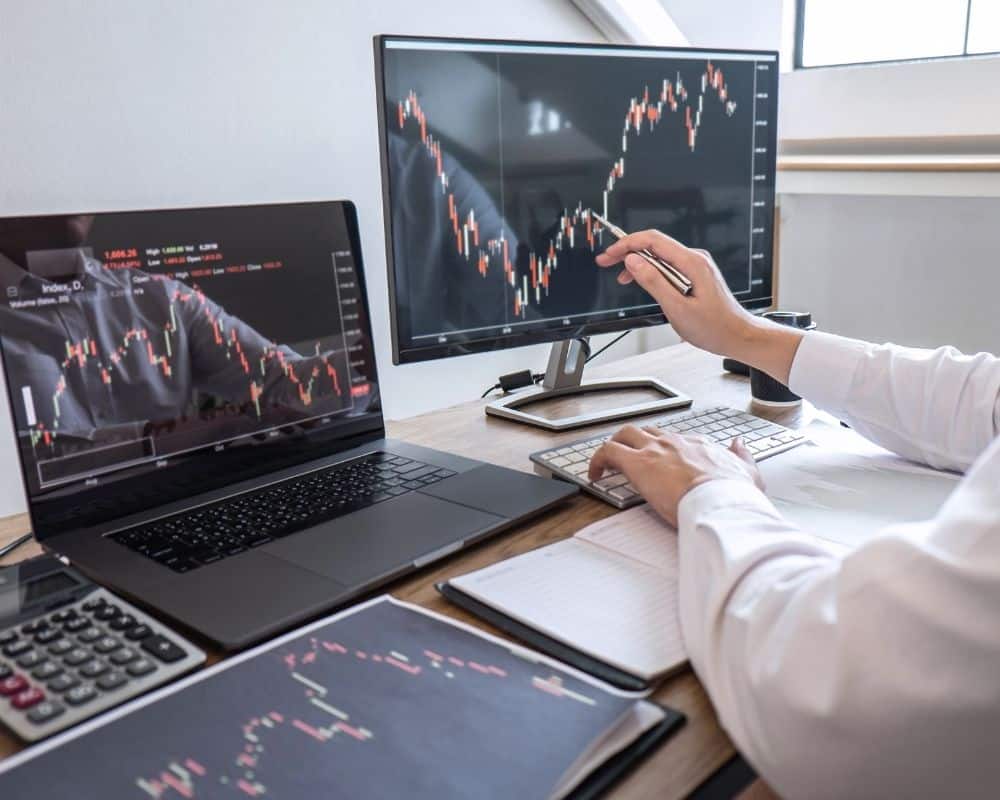 You might be one of the fortunate individuals alive if you get the chance to travel the world while honing your trading skills. Day-traders often target stocks, commodities and various currencies, including crypto.
If you have an internet connection, you can trade from anywhere in the world. You enjoy the flexibility to live and work anywhere you like. There are many resources available to help you learn the ropes and make a full-time income from home.
The average annual income for a Day Trader in the United States is $75,861 as of July 2022. That comes out to about $36.47 an hour.
15. Sell Travel Photos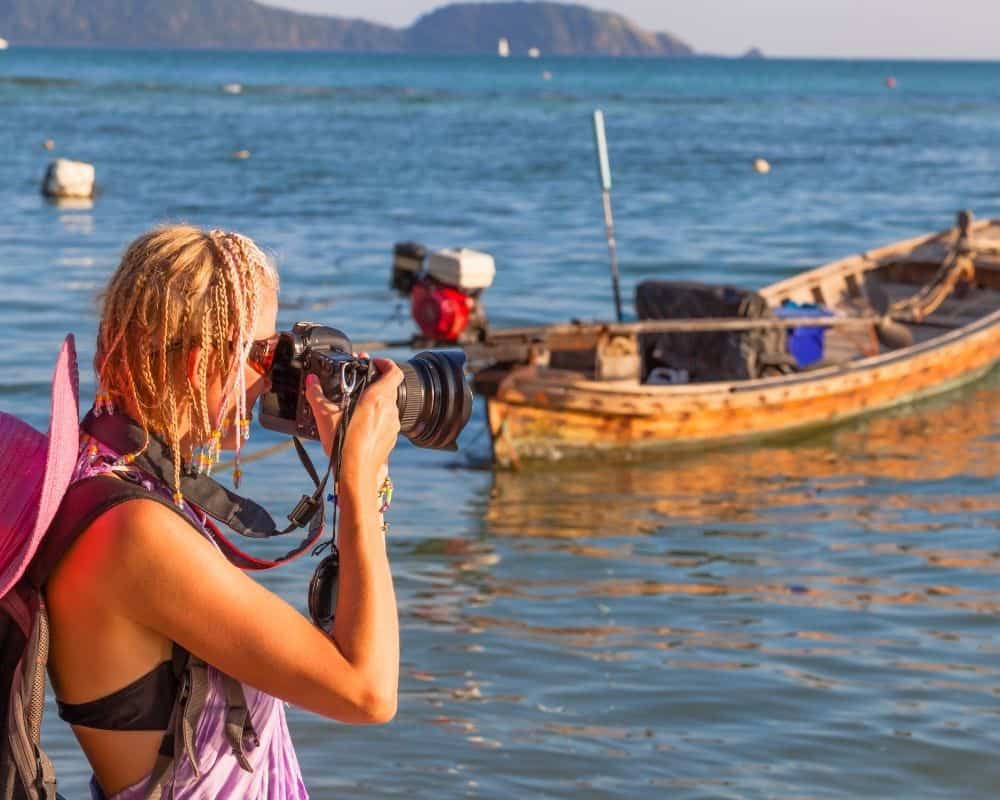 This is an amazing opportunity to monetizing your vacation photographs. When traveling, take your camera and start capturing amazing photos of the places you visit. Trust me; this is such an enjoyable and fruitful method of earning money without having to spend a buck.
Have you ever taken a really great vacation photo, one that made all your friends and family say "Wow, I wish I was there!"? Well, there's good news: you can turn your hobby of photography into a money-making side hustle!
That's right, by simply taking pictures while you travel, you can start earning money from your vacation photos. And the best part is, it doesn't have to cost you anything to get started. Just start snapping away and see where your talent takes you!
Trust me, this is an amazing opportunity to monetize your vacation photographs. So next time you're planning a trip, make sure to pack your camera – and maybe even some extra memory cards – and start earning money from your amazing photos from stock websites!
16. Volunteering at HelpX
If you are youthful, on a tight budget, and are interested in doing volunteer work in different parts of the world, you can register for the HelpX network.
HelpX is primarily intended as a cultural exchange for working holiday travelers who wish to stay with local people and obtain job experience while traveling overseas.
Most work-exchange programs have the assistant put in about four hours a day in exchange for free food and accomodation. In the typical arrangement, the helper works an average of 4 hours per day and receives free accommodation and meals for their efforts.
Register as a HelpX Volunteer here
17. Au Pair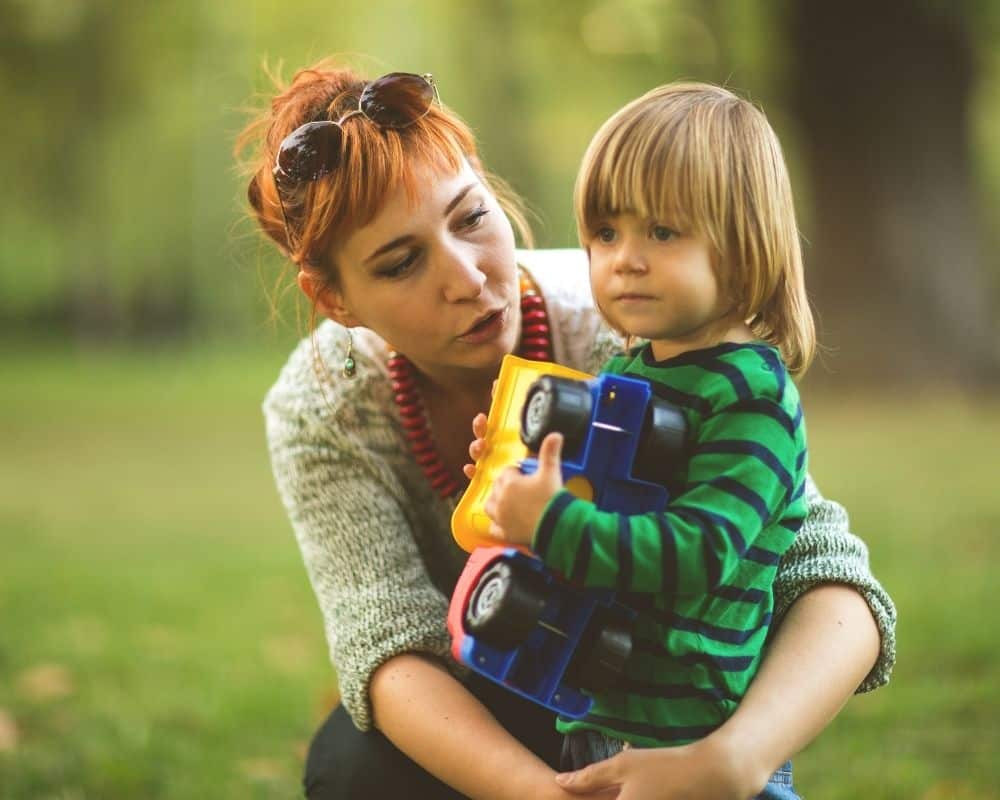 Do you enjoy the company of kids? Getting a job overseas won't be that difficult for you. If you become an Au pair, living abroad and traveling in different places would be no big deal. As an Au pair, you will get to take care of kids. This profession is also known as a nanny.
You will have the option to pick your favorite country, also how long you want to work, and how many kids you want to take care of.
There are many online sites available to find your desired Au pair workplace. Using these apps and sites, you can easily find the kids you want to nanny. They use the most advanced tech to find you the best match, so no worries.
Become an Au pair/Babysitter today and get paid to travel abroad!
18. Public Speaker Or Stand Up Comedian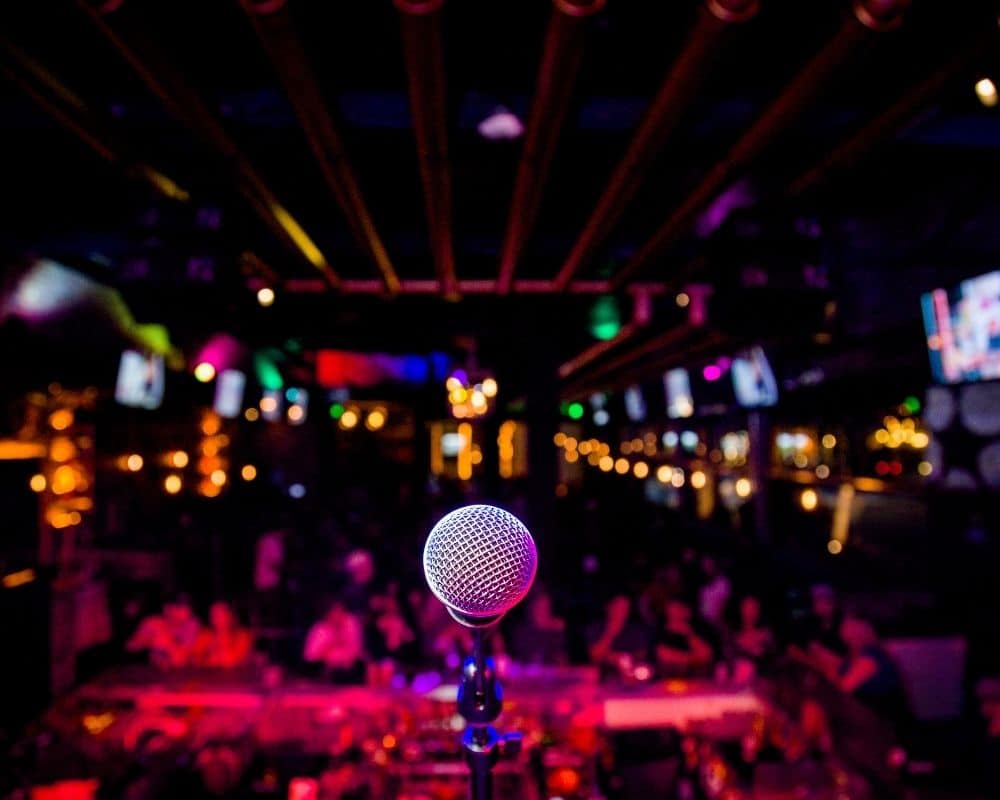 If you are into public speaking, there are many stages in different parts of the world waiting to hear your speech. Why limit yourself to online and local clubs when the whole world is out there? Public speaking can be a very rewarding experience, both financially and personally.
When you're on stage, you have the attention of the entire room and there's nothing quite like the feeling of knowing that you have the power to entertained and engage an audience.
Whether you're delivering a motivational speech or telling jokes as a stand-up comedian, there's a demand for speakers all over the world.
So why not get started today and see where your public speaking career takes you? You might just find yourself traveling to amazing places that you never dreamed possible.
Also Read: House-Sitting Jobs to Enjoy Free Accomodation
Get Paid to Travel and Review Hotels
If you enjoy writing about your experiences, then you may be able to make some money by reviewing hotel services when traveling.
Many hotel authorities are willing to pay guests for their feedback and recommendations, so if you have good written skills, this could be a lucrative way to earn some extra cash.
Of course, you'll need to be selective about the hotels you review, as you'll want to ensure that your reviews are positive and constructive. But if you can provide honest and insightful reviews, then you could soon find yourself in demand from hoteliers all over the world.
Jobs that Pay You To Travel With No Experience
Well, you already know that getting paid while traveling is possible. The next step is how to make it happen. To be more specific, what are the jobs that you can do to enjoy free traveling?
However, there's still a catch! What if you have no experience? Well, you can still do these jobs with absolutely no experience! So, what are the jobs that pay you to travel with no experience?
Freelance Travel Writer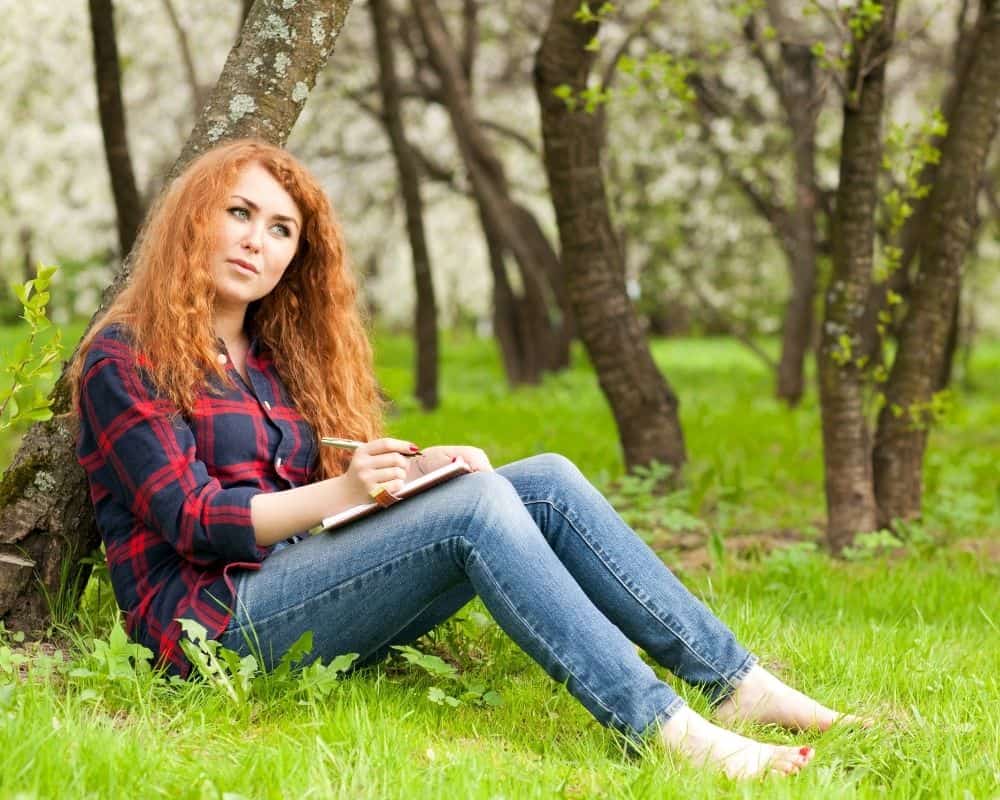 Are you a seasoned traveler with stories to share? Or maybe you're just starting out and have some tips to share from your recent adventure. Either way, you can easily make money by sharing your travel experiences with the world as a freelance travel writer.
There are a number of ways to do this, from writing articles for travel magazines to crafting content for established bloggers or even publishing e-books. And, if you have some great photos to accompany your write-ups, you can make even more money.
Alternatively, you can set up your own content writing gig on marketplaces like Fiverr, Legiit, or Upwork and earn a full-time income from home.
So, whether you're a experienced globetrotter or just getting started, there's easy money to be made by sharing your travel experiences. So why not give it a try? You could be earning $30 to $100 per 1000 words in no time!
Read: How to Make Money as a Freelance Writer
Work On Cruise Ship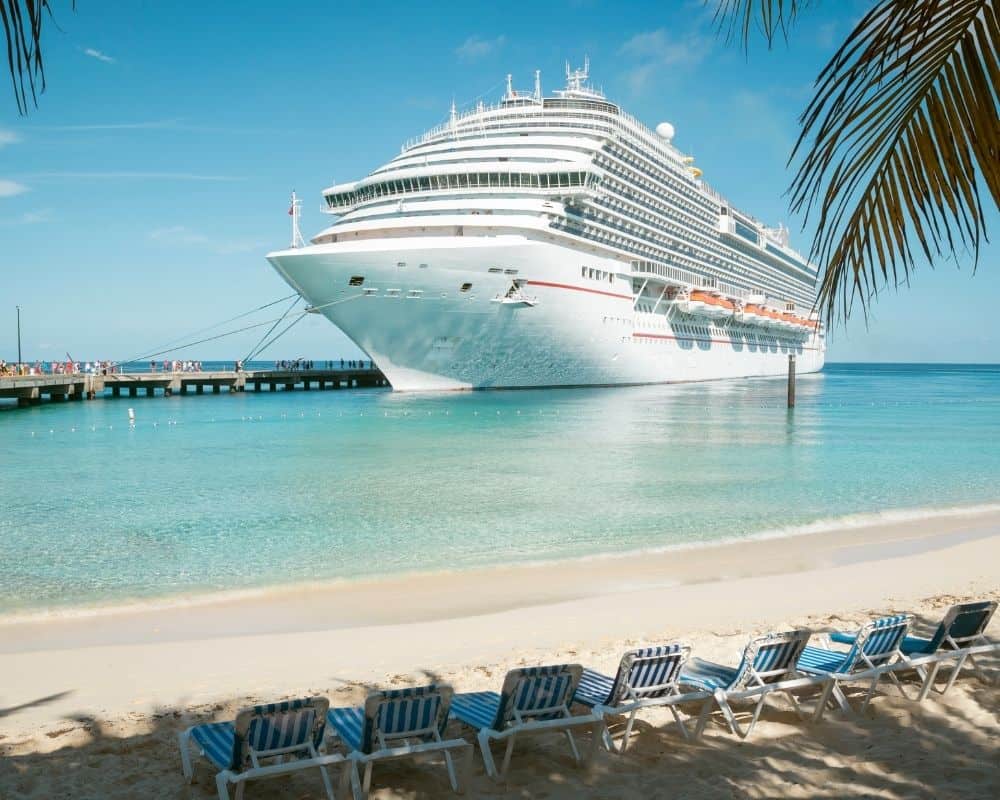 When it comes to traveling the world, among other necessities, the one that costs you the most is transportation, and next comes accommodation and food. Well, what if it was possible to get all these for free and get paid for enjoying the free facilities?
Beautiful cruise ships are here to sail you to the dream job. If you dream of traveling the world, working on a cruise ship is a great opportunity. Besides traveling to exotic destinations, you will get to earn money and also make valuable connections.
The most amazing thing is that it doesn't require any experience or a college degree. The cruise line has training facilities that will provide you with all the necessary training.
Many cruise lines offer STCW 95 and ENG 1 pieces of training, which are mandatory to get a land a job on a cruise ship.
Teach English to Foreigners and Kids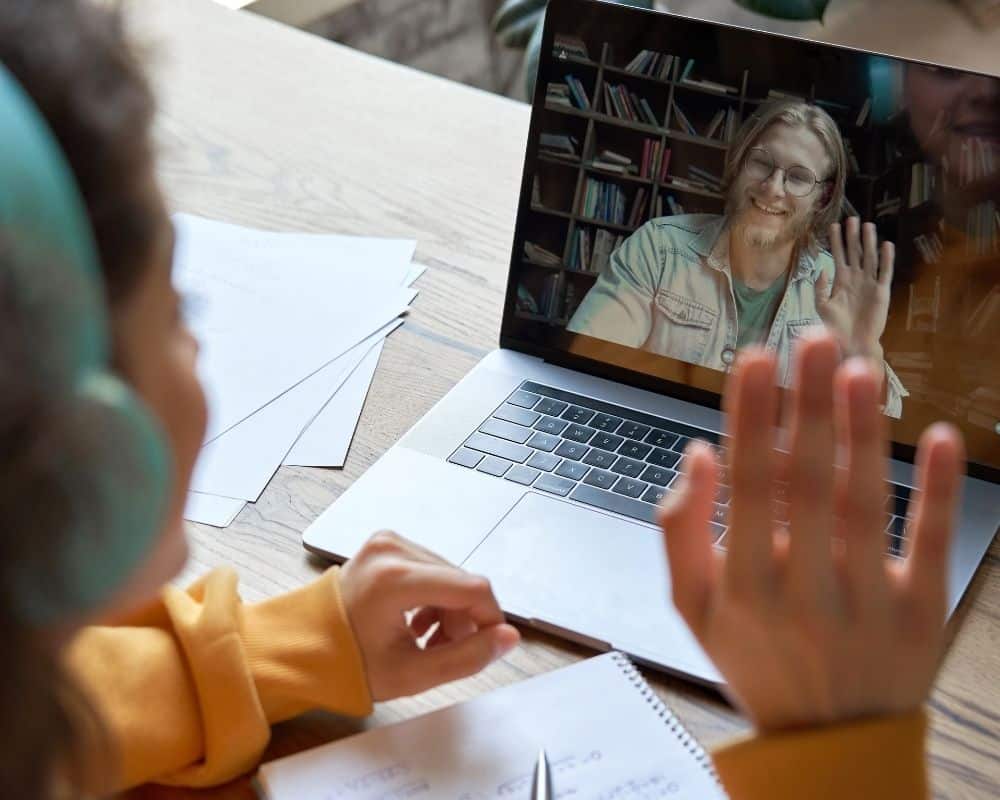 If you have a good command of the English language, oh dear, you are on a roll! You see, English is an international and most widely spoken language globally.
In almost every country you go to, you will find people passionate about learning the language. And there's opens a wide door of opportunity for you.
God bless the internet; you won't even have to meet them in person to teach. The best thing about it is you can do it from any corner of the world. You can easily teach English online if you have just a laptop, a good microphone, and an internet connection.
So, what do you have to do first?
You have to invest some effort and time in getting the TEFL certificate. It will take around 4 weeks, and you can do it in the country you choose to live in.
The job pays a decent wage, and you will also be able to save money. The best thing about it is you won't have to work long hours while getting to travel abroad as well.
The average salary of an Online Instructor job in the US is $59,111 per year, which comes to about $28.42 an hour. It is possible to make between $14 and $28 per hour.
Doesn't that just sound fantastic? You'll have more than enough money to travel from place to place without worrying about exhausting your bank account.
Read: How to Get Started as an Online Tutor
How to Get Paid To Travel On Instagram?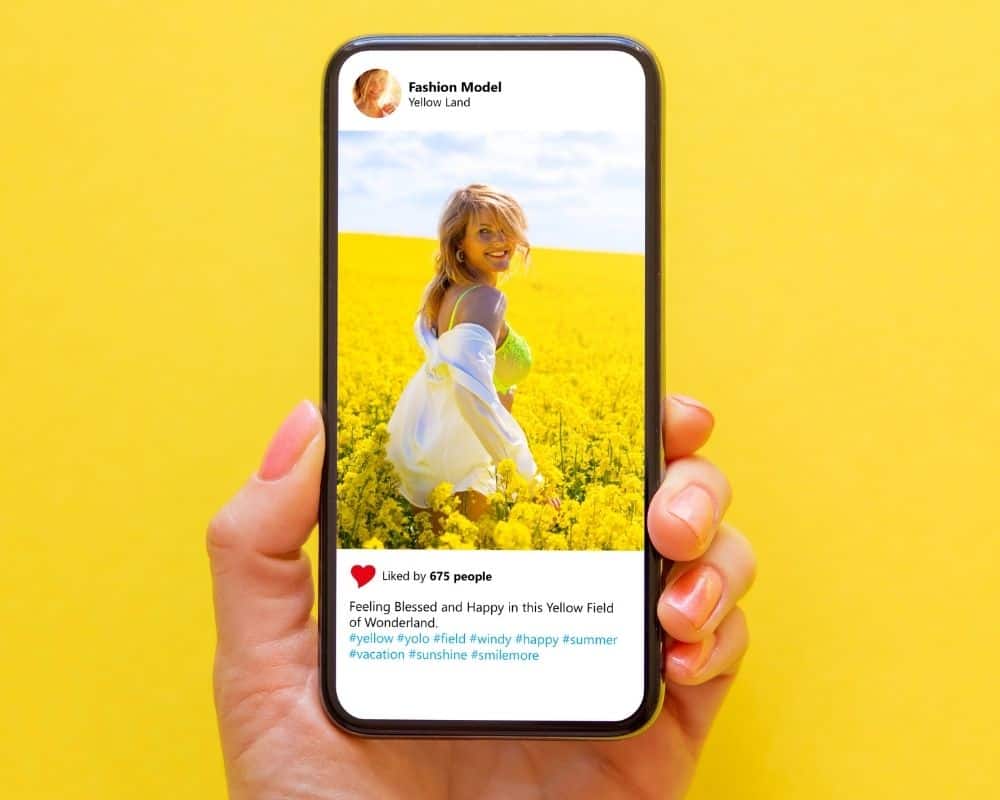 When I tell you that Instagram is a great place to earn money, you probably would reply, well, I don't have millions of followers, and that's fair.
Because most of the Instagram influencers you see making tons of money also have tons of followers. But trust me, it's entirely a big misconception.
So, how do you get started? Well, first and foremost, you got to pick a specific travel niche. After that, you can target the right audience based on it. Whatever niche you choose, make sure you keep delivering content. The more you upload, the more people will find you.
The next thing to remember is "always go for quality over quality." Never compromise the quality just for the sake of uploading content. Your content speaks of your value and attracts the right customers.
Well, I don't have a great camera? Listen, you don't need that at all. Sure, having a good camera will give you more advantages. However, it's not like you can't move ahead without it. Nowadays, smartphones can also deliver a decent content experience.
Well, I understood all these, but how do I get paid? Good question! It's a lot like YouTube and Facebook content upload we mentioned above.
You can earn by running ads also branding others. For instance, when traveling, you can brand-specific transportation services, hotel services, and even the clothes you wear, and the brands will pay you in return.
If you manage to take quality photos of popular travel destinations and upload them on Instagram, different travel agencies, magazines, websites, or blogs could also purchase from you. If you are good and lucky enough, you might even get hired as a permanent employee!
Get Paid to Travel and Take Photos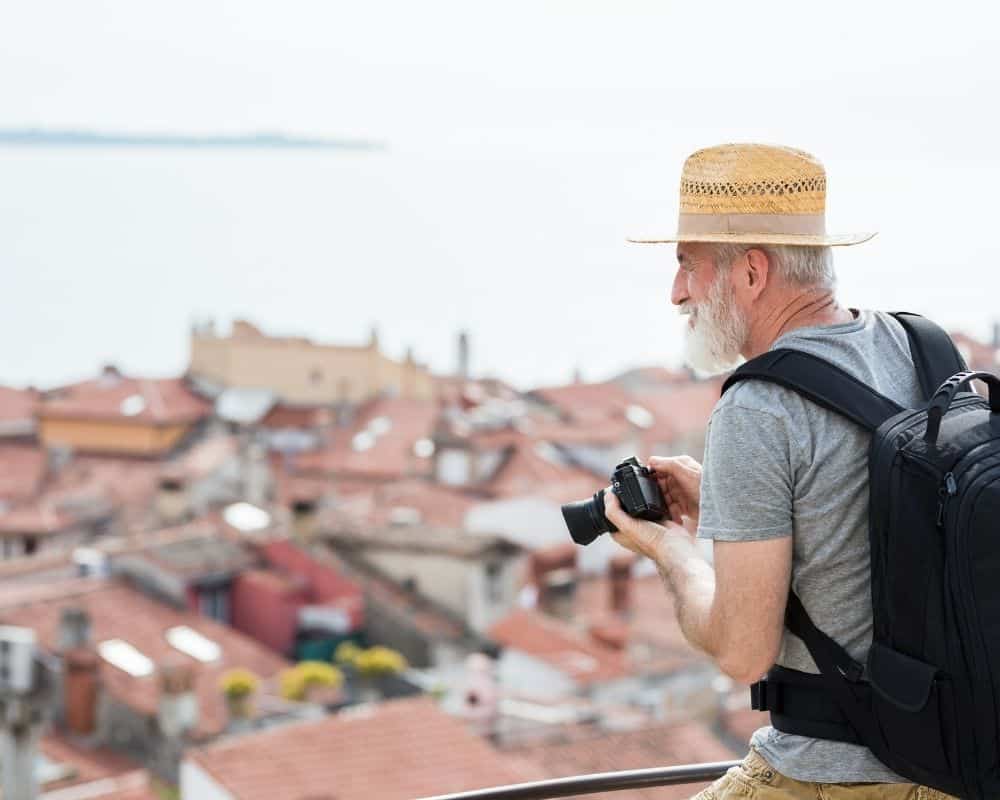 Did you always have this passion for photography but somehow found yourself doing a boring full-time job just because it pays well? Well, let me assure you that, still, your dream can see the daylight.
And you can even pursue it while doing your full-time job. All you need to do is make the best use of your vacation time.
You can get paid to travel by doing travel photography easily. If you can follow the right niche and capture amazing photos, many tour companies would be willing to pay you.
In the United States, travel photographers make an average of $100,842 each year, with 57% making between $20,485 and $47,265.
And who knows, one day, National Geographic might even get their eyes on your creation. So, why not start travel photography on the next tour in a foreign country?
Companies That Pay You to Travel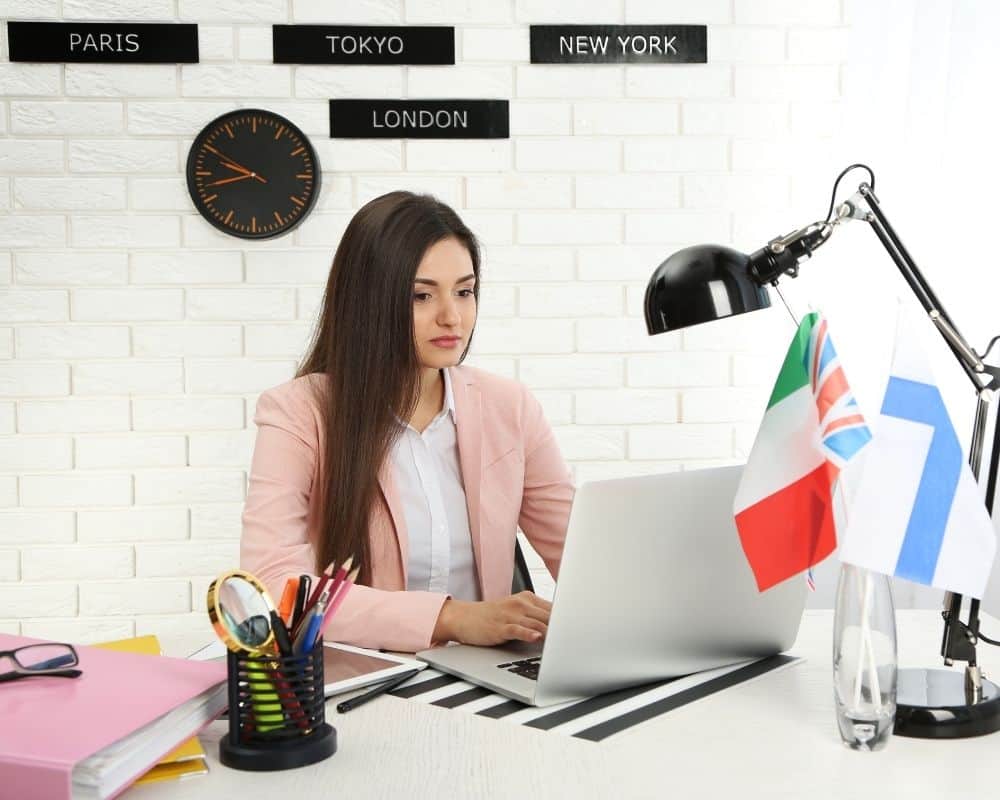 One trend that we're experiencing is companies adopting a more employee-friendly approach to vacation and a more generous vacation policy.
A growing number of companies are appreciating the need of sponsoring their employees to travel or reimbursing employees for travel expenses. The following is a summary of companies that pay their employees to travel:
1. Go Overseas
Go Overseas promotes social interaction amongst travelers by providing a platform for a travel review community. To encourage employees to participate, the company provides them with five paid travel days per year and a yearly flight allowance of $1,500.
Visit Go Overseas Career Page to join a dynamic team of travelers, and you are good to go.
2. AFAR Magazine
AFAR Magazine, a publication about travel, offers all of its staff unlimited vacation time and a $2,000 annual stipend to use while visiting new parts of the world.
All you have to do is Click Here to view available job opportunities at AFAR.
3. Airbnb
On its careers page, Airbnb states its wish that everyone is healthy, has the opportunity to travel and give back to their communities, and is provided financially.
The company offers an annual allowance for vacation and experiential learning as part of the employee benefits package.
Airbnb rewards its employees with $2,000 annually in travel vouchers to use at Airbnb locations worldwide. If you want to live and work from anywhere, simply visit Careers at Airbnb to review available opportunities.
4. BambooHR
BambooHR is a human resources software firm that offers a travel perk dubbed Paid Paid Vacation. The company pays for things like airfare, lodging, and meals as part of its vacation policy.
If you're down to join BambooHR, simply click View Open Positions on the company's career page.
5. Evernote
Evernote, a company that makes a note-taking app, gives its employees a $1,000 annual vacation allowance so that they can take time off and rest.
To find your dream job, visit the company's website to explore the Job Openings.
6. Calendly
In addition to an annual vacation payment of $1,000, employees of Calendly, a scheduling software firm are entitled to take as much time off as they need.
The company's careers page reminds its employees to take time out of their work to relax and recharge. Visit the company's career page to view the Featured Jobs and openings.
7. Expedia
Not only will Expedia aid its employees in finding cheap flights and hotels, but it will also help pay for their vacations. Expedia's US-based employees are eligible for "leisure travel reimbursement" from the company.
Join the talent community by searching openings by keyword in Expedia's Group Careers.
8. PulsePoint
Employees at PulsePoint, a healthcare marketing technology company, are offered paid vacation, company holidays, birthdays, and a $500 annual travel reimbursement.
Do you want to learn more about job openings at Pulsepoint? Simply Click Here to view the listed openings.
9. Thirty Madison
According to its website, Thirty Madison, a healthcare services provider, provides employees with a yearly vacation allowance. To join your dream healthcare team, click here to see available positions.
10. Tripadvisor
Tripadvisor is an online resource for travel. One of the many perks of working with Tripadvisor is the annual Paid Time Off of up to $1,250 that may be utilized for personal travel.
Visit the company's website to apply for Available Positions. Also, Sign Up for the company's updates to get job recommendations tailored to your interests.
11. FullContact
FullContact, an identity resolution platform provides a $7,500 annual vacation stipend to its employees. However, there are some requirements that workers must meet to be eligible.
To get paid, employees are required to take a vacation, go offline and stop working.
Visit the company's website to Get Started. Browse the open roles and apply for your coveted job opportunity at FullContact.
12. United Airlines
Employees of United Airlines can fly for free or at a reduced rate to any destination served by the airline.
Do you want to take your career further with the prestigious United Airlines? Click here to learn more, and to view featured job opportunities.
13. Afar Media
Afar Media is dedicated to enriching the lives of travelers through the distribution of media resources.
Specifically, the company empowers its staff members to write and speak authoritatively about their travel experiences. Employees are offered unlimited time off and a yearly travel allowance of $2,000.
To learn more about Afar Careers, visit the company's website to view available job openings.
14. TourRadar
TourRadar is a travel firm that advertises over 40,000 different vacation packages.
To encourage employees to make use of the company's generous travel benefits, they are given travel credits worth $1,800 each year. Employees are also entitled to a work exchange program.
To begin your adventure with TourRadar, visit the company's career page to view the open positions.
15. Travelzoo
To serve its clients with the best service, Travelzoo partners with numerous travel agencies. Every year, workers are given a $1,500 stipend to use any of the company's pre-existing travel discounts.
View the list of Global Careers on the company's career page. Also, Click here to get more information on exclusive deals and rates.
How to Get Paid to Travel?
Here's the million-dollar question: how to get paid to travel? Well, it's not like some one-way street that leads you there.
In fact, there are hundreds of ways to make it happen, such as travel blogging, photography, online business, house sitting, freelance writing, teaching English, social media management, deckhands on a cruise ship, etc.
The most amazing thing is you can follow along with almost all these income streams without quitting your full-time job.
Traveling abroad while earning, learning, and saving money is surely a dream come true for digital nomads. Many companies offer travel vloggers, social media influencers, and YouTubers free traveling to market their products or brand.
You will also get free accommodation, free meals, and extra money on their offer. Making money while traveling is not a dream anymore but a reality to be experienced.
Final Verdict
If you were asked to recall one of the happy moments of your life, probably one of those would be related to traveling. And that says well, how traveling affects your life.
Money is the biggest challenge to making people's dream of traveling come true. But now you know, it's not an obstacle anymore. You can even get paid to travel the world!
Being able to travel to your favorite destination while also making and saving money is certainly like a fairytale come true. But it's all possible in the 21st century. So, what are you going to do about it?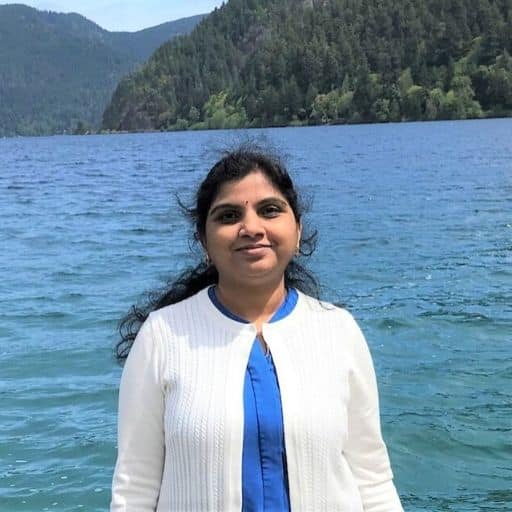 Howdy Folks, thanks for stopping by my blog.
I'm Swati, a proud mom, dedicated side hustler, full-time blogger, and a recognized millennial work-at-home expert. My expertise has been featured on esteemed platforms such as Forbes, CEO Blog Nation, Referral Rock, Vital Dollar, Databox blog, and many more. I have embarked on this incredible journey to share my firsthand experiences in the world of online income generation and to assist all of you in earning money from the comfort of your homes.
Join me in my mission to revolutionize the way we make money and achieve financial freedom. Trust me, it's not as challenging as it may seem!
Together, let's explore the boundless opportunities and pave our paths towards a prosperous future.