Paid house sitting jobs not only brings simplicity to those considering long work shifts, long commutes, and long days while neglecting their home.
It might be exactly the chance you need to know what a life of luxury looks like, without needing to spend all your days in pursuit of that job, or significant capital.
The idea that you can be paid for just sitting around the house is exciting and hard to believe. In fact, many people enjoy the idea of house sitting so much that they have made it into a business.
And, also apart from enjoying luxury homes, house sitting jobs allow you to continue other hustles if free time permits such as taking paid surveys on the job, receiving freelance writing jobs, becoming a babysitter, or a petsitter.
However, to earn consistently, you need to enroll on sites that list house-sitting opportunities in your area or the world over. Read on to know which platforms pay best and what to expect from the gig.
What is House Sitting?
House-sitting involves staying at someone else's home for a given duration, acting as the guard or caretaker of a house while the owners are gone, and eventually getting paid by the hour.
The gig can require one or more sitters depending on how big the property is and other tasks that might come with the job.
But with high-tech security systems, why would anyone pay you to lounge in their house?
First off, there isn't much lounging involved since the house owner entrusts you to keep an eye on their pets, plants, and in some cases, children. You also have to answer phones and sign for deliveries.
Basically, you have to do everything that the owner does except for cleaning and preparing food.
Nevertheless, you may have to do actual chores if the gig runs for days or weeks. This is usually the case if the owner is away for an extended period- on vacation or working for weeks.
Free vs. Paid House Sitting Jobs
House sitting gigs can either be paid or free, either way, you get to benefit.
With an unpaid sitter job, you enjoy having a roof over your head for free. This is rent-free living in a house and area of your choosing.
This is an attractive gig for travel bloggers moving from state to state. Students also go for the deal as a way to save on rent when living off-campus. While you won't get a place to call your "own" or build credit, this modern nomad living can be gratifying. However, some arrangements may require the sitter to chip in for the utility bills.
On the other hand, you can have your place and work as a sitter for hire. This means getting compensated in real dollars for the hours you spend at your client's place.
For this to make economic sense, you need a schedule and a large pool of potential clients.
How Much Can You Expect as a House Sitter?
Traditionally, the gig was unpaid and reserved for close family members or neighbors. Nowadays, house watcher jobs are a hit with both teens and adults looking to make real money.
What's more interesting, as a professional sitter, you get to stay in all types of houses and neighborhoods; be it a log cabin, seaside condo, or a penthouse.
Not all sitter's jobs pay real cash, with most being house exchange programs for international and interstate travelers.
For the few that pay, the rate is good. So, just how real is the job? According to stats from Ziprecruiter, the average hourly rate for house sitters is $34 with top earners clocking up to $173/hour.
As of Mar 14, 2022, the average annual pay for a House Sitter in the United States is $70,166 a year.
The pay for house sitters varies from one job site to the other. States, countries, and neighborhoods, as well as the type of house, also factor into the expected level of compensation. However, to get an idea of how much could you earn as a hose sitter, let's look at a few offers from select jobs sites plus the job description.
Part-time sitters start at $10 per hour. Requirements include walking 2 miles daily and having a smartphone. The employer also insists on a background check and a commitment of up to 6 months. Also, house sitters get to spend the night.
This is a 3-month full-time assignment in the traditional white village of Riogordo, Spain. The sitter has to look after 6 peacocks and take over a dog sitting business. Even though the owner does not pay for the service, the sitter gets to keep all the proceeds from the dog sitting business.
A sitter with or without a wife and kid needed to live and manage a large property. Pay is $75,000 a year! Responsibilities include supervising repairs, snow removal, and gardening. The job is quite easy since there is an assistant to help you.
Paid House Sitting Jobs
Job openings are all over social media and online job boards. The trick is knowing which gig work sites are legit. Interested? Here are the platforms to help you find paid sitting jobs fast:
1. Mind My House
(Expected pay: £41.55 per day)
As the name suggests, Mind My House is dedicated to hooking you with house-sitting jobs. It's a global site listing over 32k homes and serving over 3,600 house sitters.
This little-known platform is exclusive and charges $20 for 12 months of access to top-paying sitter jobs. Homeowners join at zero fees and are free to list both rented and fully owned homes.
There is no set rate with the arrangement being open to negotiations.
To get started, Register here and bid away!
2. House Sitters America
(Expected pay: up to $100 per day)
This is one of the most popular sites for sitters in America. It lists both paid and free house sitting jobs. House sitting directories on the site cover the whole of America, meaning you can easily tour the whole country staying as a sitter.
In most cases, the employer looks for someone to take care of pets in addition to keeping watch on the house. Also, their catalog features everything from garden care to "smoking allowed" jobs.
House Sitters America has been in operation since 2007. Membership for sitters goes for $49/year with remunerations of 0-$100+ per day.
3. HouseSitter.com
(Expected pay: $38.35 per hour)
If you enjoy taking care of animals, this is the house-sitting platform for you. Jobs here usually include pet care as part of the package.
Paid offers to earn you around $35 per hour in a house within 10 miles to 50 miles of your current location.
HouseSitter.com lists jobs in America and Canada only.
This Canadian-based platform lists thousands of jobs daily and is part of the larger CareGuide Inc company. Other jobs associated with the site include MeetATutor.com and MeetALandscapper.com.
Post Your House Sitter Profile here
Luxury House Sitting Jobs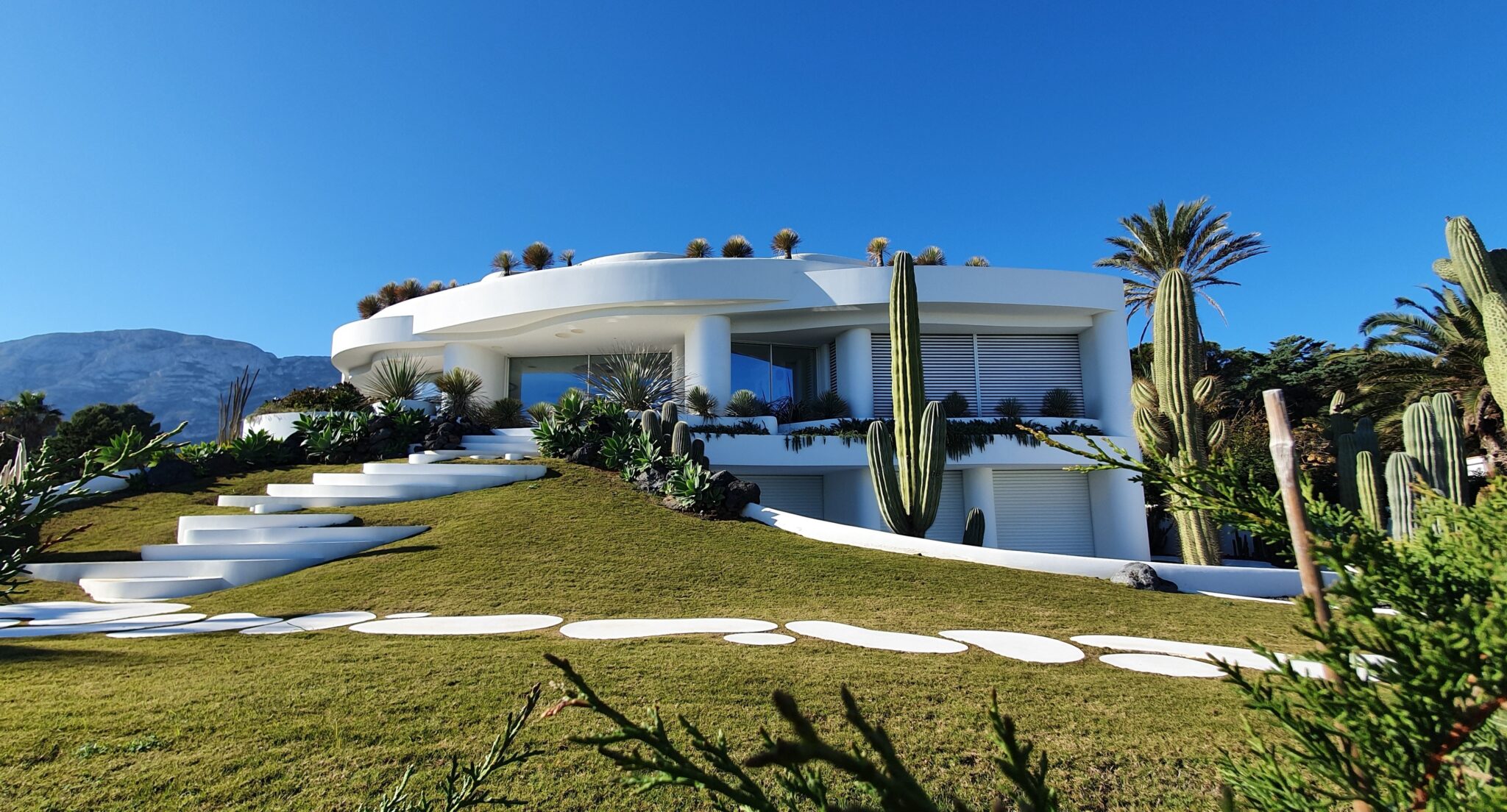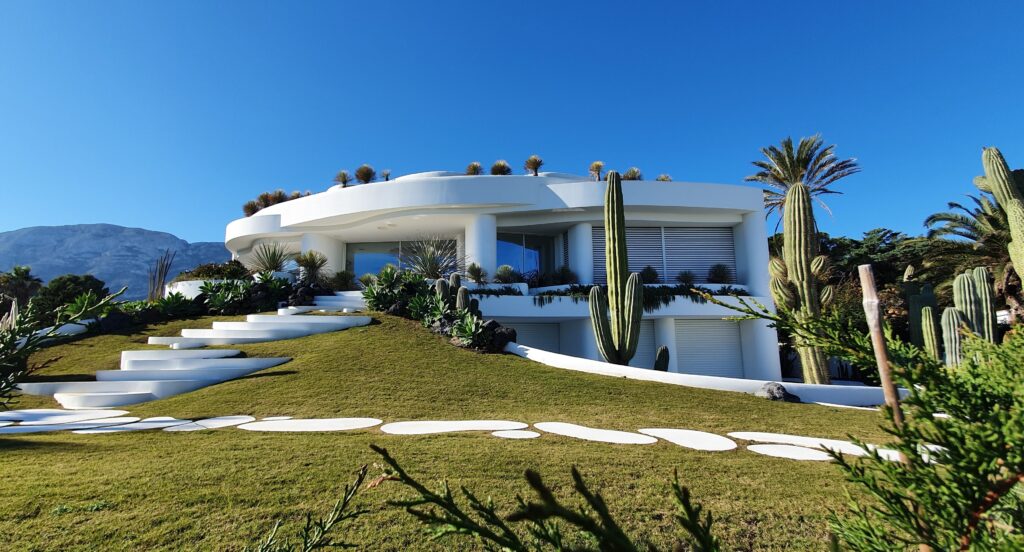 Spas, Jacuzzis, swimming pools, tennis courts, and smart appliances. Does that sound like your dream house? Well, you can enjoy all of it and much more long before you get your own home. All you have to do is apply for house sitters' jobs listed on the sites below.
4. Luxury House Sitting
(Expected pay: Free accommodation)
The site connects you with homeowners in posh areas for a $25/year fee. It serves job seekers in the US, Ireland, Sweden, Egypt, and Columbia.
As expected, most of the jobs here require you to sign a contract. Luxury House Sitting advises that you carefully read any contractual agreements before you commit. This is to ensure that your interests are taken care of legally as well.
The site monitors sitters for unusual activity to ensure a 5-star experience for everyone involved.
Join to get Home Sitting assignments.
5. Trusted Housesitters
(Expected pay: Rent-free accommodation)
Elegant houses feature in this site that charges from $129 per year. Depending on the kind of experience you are looking for the fee can go up to $259/year. At that rate, you get select worldwide listings that pay highly.
The fee also earns you a premium badge for improved marketability. Further, each job is insured in case of cancellation plus 2 lounge passes to 600 airports around the world.
In exchange for the luxury service, sitters are NOT PAID. Rather, the platform allows house exchange between people who love traveling. For security purposes, all members' details are verified using ID checks and third-party references.
6. Nomador
(Expected pay: Free accommodation)
Nomador brings together pet lovers and house sitters from around the world. Joining is free but for premium and luxurious offers, there is a charge of $99/year.
The free membership allows you to view all offers on the site plus access to an instant messaging app. On the other hand, paid membership gets your profile on top of the site's sitter search page.
Even better, you become eligible for jobs reserved for subscribing members. Normally, the site caters to sitters from Europe, the US, South America, and Canada.
Become a Nomador House Sitter today.
House Sitting Jobs Near Me
Understandably, international travel is not for everyone and sometimes you just want to work near familiar surroundings. Apart from looking at popular odd job apps, a simple "paid house sitting jobs near me" Google search can get you in touch with local sitting jobs.
For a more streamlined search, pay attention to the following sites:
7. House Carers
(Expected pay: rent-free accommodation)
This is a worldwide house-sitting jobs platform in business since the year 2000. Sitters work for free with the benefit of not paying rent during their stay.
Free membership allows you to view rent-free sitting jobs without the option of sending out an application. An upgrade of $50 per year is needed to get the assignments. Typically, all jobs on the site require the sitter to take care of pets.
When browsing houses to sit, remember to specify your current location and the number of days you are looking to work. Some assignments require 3+ months of service, providing you the chance to spend a whole vacation accommodation free.
Start Your House Sitting Search here.
8. The Caretaker Gazette
(Expected pay: $14 per hour)
For the last 4 decades, the Caretaker Gazette has been publishing in the property caretaking field. The magazine targets house sitters globally with thousands of new opportunities every year.
You can get the publication in both hard and soft copy. This is a subscription-only service going for $29.95/year (online) and $34.95 (postal delivery). You can also get both versions for just $43.95 per year.
If you are looking for a long-term house-sitting job, you can save money on the subscription fees by applying for a 3-year service.
Subscribe To Get Rent-Free accommodation.
9. HouseSit Match
(Expected pay: Unpaid but Free Accommodation)
This is another leading site for sitting jobs across the world. Members get to travel around while staying at high-end homes at zero cost. This means enjoying authentic local life plus the company of pets.
Some of the countries served by the platform include China, the UK, Spain, and Australia. The site is legit and boasts a 4.7-star rating on Trustpilot from nearly 300 reviews.
Membership goes for £69 – £89 a year. What I like most about HouseSit Match is that even though the site works on a rent-free basis, you can still make real money. Through their affiliate program, you earn up to half of your friend's subscription fee.
Choose your HouseSit Match Membership.
House Sitting Jobs for Retirees
Being a retiree calls for low-energy and enjoyable jobs. And what's more fun than traveling to new places and living comfortably in a whole house by yourself or with a lovely furbaby? This makes house sitting one of the best jobs for 50+ and here is where to get them:
10. Indeed.com
(Expected pay: $18 per hour)
Indeed is a versatile jobs board with tasks ranging from bartending to daycare. This is a top freelancers' website where retirees can get house-sitting gigs within their locality or in far-flung locations across the globe.
Its search page allows you to specify where you would like to work. Use keywords such as "house sitting Idaho" to narrow down the results. Also, helps to create a house sitter profile, making it easier for employers to find you.
The site lists both paid and unpaid opportunities.
Ready to house and pet sit now? Create a Profile on Indeed
11. Care.com
(Expected pay: $15 per hour)
Just like Indeed, Care.com is a jobs board listing all kinds of earning opportunities. The main concern here is caring for different things including pets, old people, houses, and kids.
The site's database contains thousands of paid opportunities for people across all demographics. As such, retirees can land sitter's jobs easily and negotiate payment according to the tasks that come with the job.
A basic account is free but for premium features such as timely job alerts, I recommend a paid membership. This will cost you $37 per month or $147per year.
Long Term House Sitting Jobs
Minding other people's houses is not just a small-time opportunity, with the right platform, this can be a full-time engagement. To begin with, you need to market yourself through a blog. A good niche is traveling or caregiving. This will put you on the radar of individual clients and agencies looking for long-term sitters.
As your hustle picks up, rack up on excellent references from the jobs you get from sites such as:
12. Sittercity
(Expected pay: $1,000 per week)
This is a US-based jobs platform for caregivers. It advertises jobs in three broad categories: Baby sitters, Nannies, and Special Care.
The best part is that you can sell yourself as a caregiver in all of the categories; the site allows the creation of multiple profiles to ensure constant workflow for job seekers.
To register, you must be 18 years or older and be ready to meet up for interviews. Most of the listings are paid averaging at around $10/hour. To access jobs, you need to pay a subscription of up to $39 per month.
13. Rover
(Expected pay: $15 – $150 per night)
Rover is another jobs site dealing with pet care. As part of complementary service, clients may also require house sitting to keep the animals' company during the day or night. Other services that you can apply for include dog walking and drop-in visits.
This is a trusted platform serving the US and much of Europe. All sitters have to undergo a rigorous background check after providing detailed personal information. Payments are released within 48 hours after you complete a job.
To land jobs fast, ensure that your display job calendar is accurate. Note, Rover provides sitters with liability insurance plus 24-hour support. In return, the sitters pay a commission of up to 20% of the proceeds from each job.
Become a Rover House Sitter now!
14. Craigslist
(Expected pay: $11 per hour)
Yes, you can get house-sitting assignments on Craigslist. This worldwide marketplace enables members to sell both products and services.
It comes with a user-friendly search page to ensure that you get to work in a locality of your choosing and at the right rates. Craigslist house sitting jobs typically involve taking care of pets plus the house.
To get noticed on the platform, write up a professional profile that speaks to your skills as a house sitter and pet caregiver.
15. Workaway.info
(Expected pay: Country's minimum wage)
This is a website listing over 50k job opportunities in over 170 countries. Sitters advertise their availability and job preferred conditions. Only applications from adults-18 years or older – are considered, unless the project specifically requires a family with kids to house sit for them.
Workaway promotes cultural exchange through arrangements that see members from one country swapping houses with others from a different country. Membership costs $59 per year for couples and $49 per year for a single person.
How To Become a House Sitter?
House sitting is not a job for everyone. To be precise, the job requires a person who isn't messy around their own house. You also need to be reliable to take care of pets and arising chores during the job's duration. If this sounds like you, then you can give the job a try, starting by joining any of the above house-sitting websites.
It is also worth noting that in the above sites, the number of homeowners usually surpasses that of job seekers. The scenario is most common with paid house sitting opportunities. This means sitters have to be competitive to be noticed. In your profile, highlight skills such as basic plumbing and panting.
Another factor that will ensure clients take you seriously is creating a comprehensive member profile in the jobs platforms above. It also helps to curate personalized applications as opposed to sending out generic job requests. Lastly, always include 2 or 3 referees who are reachable over the phone or email.
What Does a Home Sitter Do?
Basically, the work of a house sitter is to occupy and ensure that a house remains in pristine condition. Additionally, the owner may need their pets looked after until they come back.
If it's just for a day, you'll need to walk and play with the pet. Such responsibilities are typical with unpaid home sitting jobs.
With paid jobs though, tasks such:
Light gardening

Supervising home repairs

Pet grooming

Taking pets to the vet

Feeding the animals

Housekeeping & Pest control
So, Is House-sitting a Good Idea?
This is a low-energy hustle that even a kid can do without any training. Together with babysitting and watching over pets, this is an essential job in the gig economy.
Moreover, house sitting is the job for people who love to travel and sample different cultures from around the world. This is made possible by rent-free opportunities for individuals, couples, as well as families to stay in a home away from home.
That said, there are house sitting assignments that pay from $10 per hour to as much as $100 per day. The deal, usually, comes with pet care and taking care of a few tasks, such as watering plants, in and around the house.
Is this something you would consider for either a long or short-term basis? Better still, have you house sat and how much was the rate? Join the discussion below with your tips on what to expect from the hustle and where you got to visit.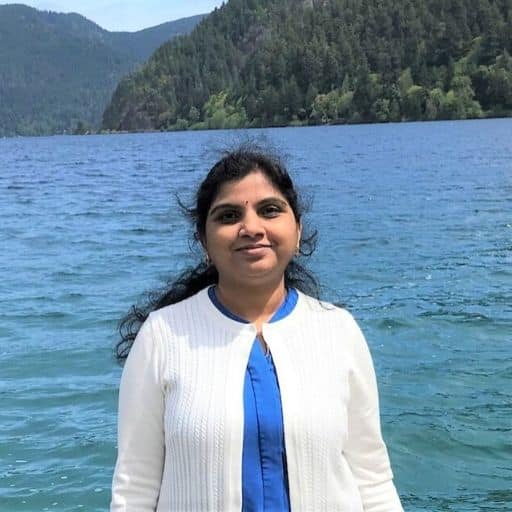 Howdy Folks, thanks for stopping by my blog.
I'm Swati, a proud mom, dedicated side hustler, full-time blogger, and a recognized millennial work-at-home expert. My expertise has been featured on esteemed platforms such as Forbes, CEO Blog Nation, Referral Rock, Vital Dollar, Databox blog, and many more. I have embarked on this incredible journey to share my firsthand experiences in the world of online income generation and to assist all of you in earning money from the comfort of your homes.
Join me in my mission to revolutionize the way we make money and achieve financial freedom. Trust me, it's not as challenging as it may seem!
Together, let's explore the boundless opportunities and pave our paths towards a prosperous future.