Getting some low-stress jobs after retirement is a great step once your active workdays are over.
Besides keeping you energetic, a job after retirement can help you find purpose again or become an opportunity to finally indulge in something you are really passionate about.
So, what's your preference? Is it to hustle online or go back to physical work? Whatever your liking, there are numerous part-time senior jobs waiting for you.
In this article, I have reviewed the 40 best stress-free jobs for 55 and older retirees. These opportunities range from low-paying side hustles to high-paying gigs. Let's get started.
EASY MONEY HACK:

Survey Junkie – Survey Junkie is 100% legit and pays up to $45 per Survey. The site has a 4-star rating on Trustpilot. Their surveys are short, easy, and you can redeem for gift cards or PayPal cash – Click here to Start earning now!
The Nielsen App: Downloading the Nielsen app on your mobile device unlocks up to $50 in rewards points per year, redeemable via PayPal or gift cards

– Install the Nielsen app

just like that!

LifePointsPanel:

With over 4k positive reviews and a

4.5 rating on Trustpilot

, Lifepoints is available to

a global audience over 16 yrs of age.

Participate in surveys, win Amazon, Walmart gift cards

– Sign up now!
Low Stress Jobs After Retirement: Flexible Retirement Jobs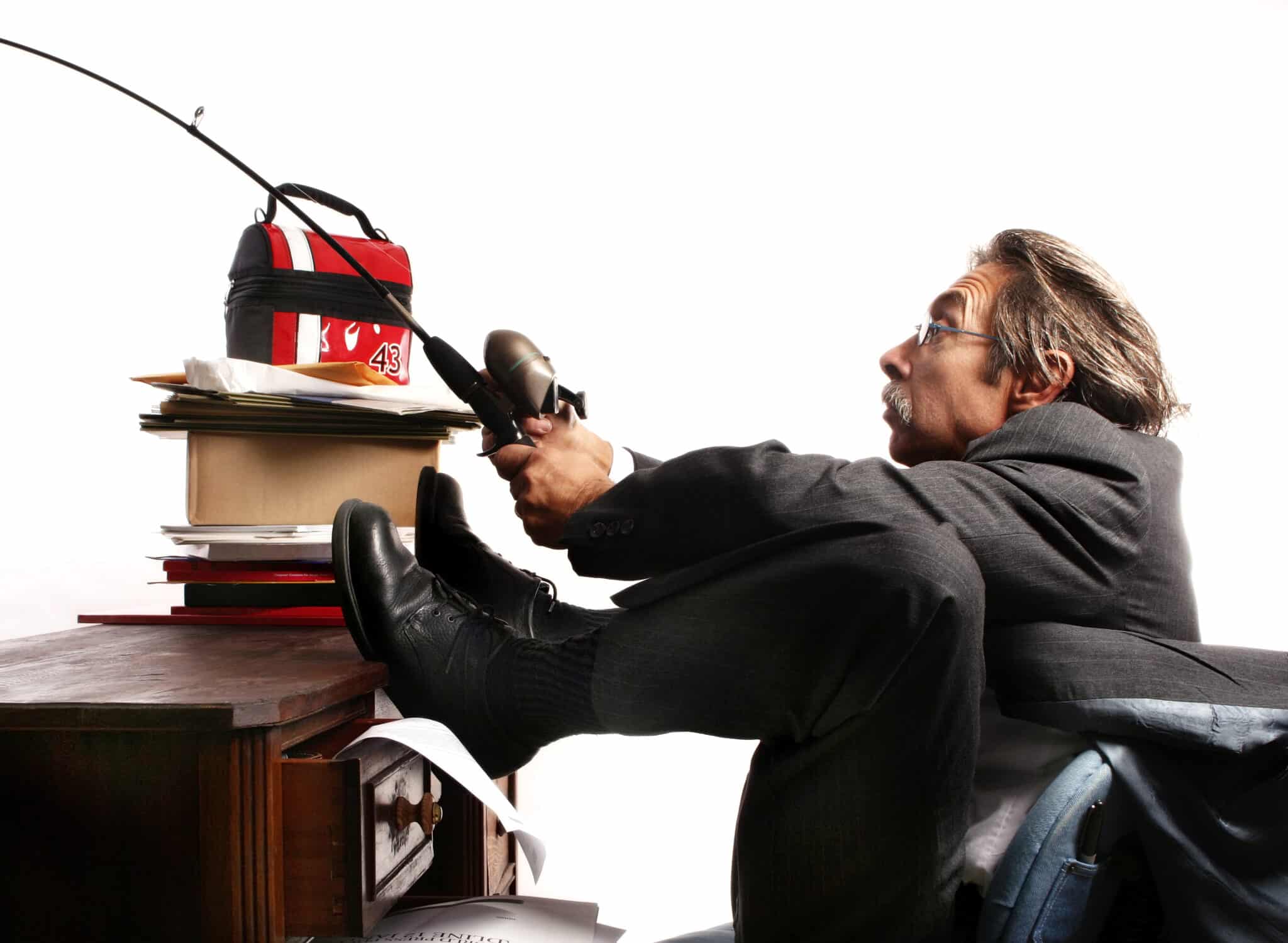 As the name suggests these are jobs where you get to choose when to work. For some of them, you can even decide where to work.
1. Waiter/Waitress
Are you still physically fit? If you love to work in the food or beverage industry, waiting for people is among the best jobs for older people. If you sign up though, be ready to get busier during weekends, holidays, and sometimes, evenings.
And where can you get such a job? You can apply and work in a restaurant, bar, or diner. It all boils down to where you prefer- just look at local job listings.
Since the job isn't a full-time one, payment is a bit low-ranging between $5-$12 per hour. On a good day, you can receive $120 in tips in one night.
View local waiter/waitress jobs here
2. Hairdresser
A hairdresser or stylist is an excellent low-stress job after retirement. If you have a touch of style, then start your own business and work from home, or you can opt to work at a salon. The upside, interactions with customers and co-workers will brighten your day.
You can learn about hairdressing from a familiar hairdresser, or follow an online course. A part-time hairdresser makes about $8-$15 per hour. Click here to find available hairdressing jobs in your area.
Checkout: 15 Best Places to Sell Hair Online
3. Handyman
Every now and then, people request a handyman to fix a faulty item. Being a handyman is flexible work and all you need, in terms of experience, is some skill in using hardware and electrical tools.
The good thing about this job is that you won't be too busy to do other things. The reason is, that you can choose to be on-call during the evenings or just over the weekends only.
Additionally, all you need on the marketing front is a reliable handyman. From there, your clients will recommend you to their friends once a situation arises.
Basic pay for a handyman or handywoman ranges from about $17.50-$70 per hour.
Post your profile on Meet A Handyman to get started.
4. Plumber
If you have plumbing skills, you can earn about $24-$31 per hour for just fixing leaking water pipes or unclogging drainage systems.
Plumbing is a great part-time job for seniors at home because you can literally start at your neighbor's. Also, you can apply to various marketplaces with numerous plumbing jobs.
Even better, the working hours are very flexible; you can expect most jobs to come your way during evenings and weekends.
Head to Tradesmen for high-paying plumber jobs.
5. Photographer
Photography is a fun job for older people. With enough experience and creativity, you'll get hired for functions like weddings, festivals, and office events among others.
You can also become a freelance photographer and get paid by taking photos for apps like Easy Shift and Field Agent.
Once you get booked for a photo session, you can earn anything from $100 to $1000 per day. Notably, you will need to have some handy computer skills in photo editing software.
You can also sell photos online on any of these 21 platforms.
6. Tutor
How good are you in Math, English, or any other subject? Are you a retired teacher? With a good educational background, you can tutor students in your field of expertise.
Apply for part-time tutoring jobs in a school around your region, or you can teach from home by providing online lessons.
A tutor makes $15-$150 per hour, though the pay varies depending on your education level and your employer- elementary, high school, or college. A certified teacher will also earn more bucks.
Head to Tutors.com and check for available positions.
Check out: Second Careers for Retired Teachers
7. Mentor
How do you like the idea of getting paid to inspire others? As one of the best jobs for seniors over 60, mentorship is easy and stress-free. The job involves sharing, guiding, and imparting knowledge to the younger generation.
Mentors also shape others by sharing their experiences in a specific field. You never know, what you can also pick from your mentees.
Apply for a mentorship job at a nearby school, church, sports facility, or company. On average, a professional mentor pockets $13 per hour.
Join The Mentor Network today for available jobs.
Also Read: Second Careers for Retired Fireman
8. Tour Guide
How traveled are you? Opting to be a tour guide is one of the exciting and best jobs for seniors over 60.
This job involves interacting with people, entertaining them, and informing them about the places they want to visit. Your specialty can be any tourist attraction from game parks and or national parks to museums and historical tours.
The amazing thing about tour guiding is that you get to enjoy traveling around the world and getting paid for it. Also, the basic pay is not that bad.
For example, tour guide jobs on Job Monkey will earn you between $10 and $25 per hour. What's more, the minimum tip per day is around $20.
9. Painter
Do you like painting? It could turn out to be a great low-stress job after retirement. What's more, painting is a great way to relieve stress and mental strain.
Luckily, many homeowners don't fancy painting their houses, which is where you come in. If you've been doing it for your home, consider being a painter as a part-time hustle.
You can earn about $18-$30 per hour as a painter. If you are especially creative with a brush, you could be looking at $50 per hour.
Search for painting jobs on websites like simplyhired.
10. Interior Designer
How many times have friends visited you and asked where you get your furniture, curtains, paintings, and other accessories? Maybe it's a sign that you are good at interior design. Why not turn this into an income earner after retirement?
You can start by decorating other people's homes, offices, and real estate houses that are still on the market.
To start off, create a portfolio and share pictures of your work through home decor websites and social media.
You can also take the National Council for Interior Design Qualification (NCIDQ) Examination to become a certified interior designer and then look forward to earning about $25/hour.
Learn how to create a decorating portfolio here.
Work at Home Retirement Jobs [Easy Stress Free Jobs]
Would you prefer to make your buck without leaving your home? Then you will find this list very appealing.
11. Take Paid Surveys
Take online surveys today and start earning money in the comfort of your home. Many companies pay for surveys where they pay for opinions about products and services.
Surveys help in guiding research and development departments as well as shaping up marketing campaigns.
Most survey apps and websites reward you with points after you complete a task.
Basically, you earn 5- 250 points per survey. When it's time to cash out, 100 points will typically earn you $1. Also, you can opt for gift cards to marketplaces like Amazon and Walmart.
With some apps such as Survey Junkie, you may earn up to $300 per month.
LifePointsPanel: With over 4,000 positive reviews and a 4.5 rating on Trustpilot, Lifepoints is available to a global audience over 16 yrs of age. Participate in surveys, and win Amazon or Walmart gift cards – Sign up now.
12. Blogger
To start blogging, all you need is a computer or smartphone and an internet connection. With great writing skills and a unique niche, you can start blogging today!
However, making money as a blogger requires patience because your website/blog may take time before attracting high traffic.
If you are not familiar with blogging, websites like Income School charge $400 to teach you how to become a blogger and start earning instantly.
You can earn $12/hour and over $10,000 a month. On the upper scale, top-notch bloggers pocket about $15,000-$16,000 per month. What's holding you back?
13. Freelance Writer
Better known as a content writer, freelance writing is one of the best jobs for seniors over 60. You only need basic writing and typing skills to start. There exist many websites and companies that hire work-from-home writers to write for them.
Two of the best-known websites globally are Upwork and Fiverr. Jobs range from writing general topics to niche-specific posts. Payment varies depending on the gig that you get and your experience level. The rates range from a few cents to about $5 per word.
Interested? Write and Get Paid Instantly here.
14. Virtual assistant
A Virtual Assistant, or simply VA, is a good retirement job if you love working from home.
You get paid by providing online customer support for companies. What I like about this job is that most companies will train you, making it easier for you to learn and earn at the same time.
Tasks include customer interactions through phone calls, texts, and social media. Pay ranges from $8-$16 per hour. Depending on your client, you could be looking at 1-4 hrs of work daily.
15. Transcribing and Translation
You'll find lots of transcribing websites on the internet. This job involves typing down words from audio or video recordings. Your work will revolve around listening to lectures, seminars, and court proceedings.
If you land on files touching on your profession, transcription can be an excellent low-stress job after retirement.
Stay-at-home transcribers make between $6 and $18 per hour. If you are proficient in multiple native languages, you can also work as a translator in different fields like tourism.
For online translation jobs, the pay is about $0.05 to $.07 per word. For more on this, read my Rev.com and Global Transcriptions reviews.
16. Video Editor
Film and video editing is a fast-growing industry. Why not put it into your list of options for part-time jobs for seniors at home?
This job entails taking raw footage, pulling out the best shots-sound, image, and dialogue- and putting it back into seamless and virtually appealing footage. Don't let the industry's lingo discourage you; learn video editing on Udemy.com for free.
If you don't like staying idle, this job will keep you occupied and well entertained. On average, a freelance editor gets about $28/hour. And if you are highly skilled, you can pocket up to $62/hour!
Click on the ZipRecruiter website for available video editing jobs.
High Paying Low-stress Jobs After Retirement
Some jobs may come with conditions such as further training, more investment in time, or even exams. On the brighter side though, the pay is also higher.
Here are good examples:
17. Private Investigator
Do you love investigative jobs? Being a private investigator is a favorable work for seniors' employment. Conduct investigations and research to gain information for individuals and corporate businesses.
For such jobs, apply at local PI firms near you. I like that you don't necessarily need a degree, but a degree in criminal justice is a bonus.
As a private eye, you can take home about $35-$45 per hour. With a firm of your own and a degree, you get to pocket over $350/hour.
However, the job does require you to take a PI exam.
18. Real Estate Agent
If you have an eye for property, then becoming a realtor is among the best jobs for retirees. You'll have the privilege of meeting and interacting with new people each and every day.
And, the pay is huge. That's right!
A real estate agent averages about $40,000-$110,000 in a year. However, this gig is a full-time job; you need to be a legal US resident and pass a real estate exam to acquire a license.
Ready to start earning big? Here is how to get a real estate license.
Who Qualifies for Free YMCA Membership?
Enjoyable Retirement Jobs for People Over 50
There's nothing wrong with doing a job, enjoying it, and getting paid for it. That sums up the jobs below.
19. House Sitter
House sitting is one of the most stress-free and comfortable jobs for retirees. All you do is stay in your employer's house and perform easy tasks such as feeding a cat.
You get enough time to rest, and while at it, you can carry your laptop and do other jobs like blogging. Talk about killing two birds with one stone!
Payment varies depending on your employer, but on average, you can earn $34/hr.
Check out Housecarers and Trusted House Sitters to find long-term house sitter jobs for retirees and more!
20. Pet Sitting/Dogwalker
If you are a pet lover, pet sitting is without doubt perfect work for seniors' employment.
Some pet owners prefer hiring someone to take care of their furry friends instead of taking them to a pet care home. Additionally, interacting and playing with pets is a fun retirement job.
Payment for dog walking is between $17-$40 per walk, and a pet sitter pockets about $20 for 25 minutes for a pet sitting session. If the pet is to be entrusted to you overnight, the pay comes can be as much as $200.
Apply to be a pet sitter or walker by visiting Petsitter or Wag Walking.
21. Massage therapist
A massage therapist is a relaxing, low-stress job for senior citizens. To be successful in this hustle you need to help your client relax, therefore creating a relaxed environment for you too.
The hours are flexible and better yet, you can do this from home, a spa, health facility, sports facility, or from clients' homes.
Massage therapists require a high school diploma and certification to practice. Pay is between $20 and $30 for an hour-long session.
To get started, search for online massage courses and enroll today.
22. Event Planner/ Event Coordinator
If you love weddings, birthdays, parties, and other such functions, maybe it's time you became an event planner? There is so much joy and satisfaction in making an event successful. Furthermore, you get to enjoy being your own boss.
Alternatively, you can subcontract your services to a well-established company.
This is a flexible low-stress job after retirement because functions and parties are mostly held in the evening and during the weekends. You also get to have fun interacting and participating in the events.
An event planner startup will earn you about $8-$15 per hour and around $150 per day, once you have learned the ropes.
Look out for event planning jobs on Glassdoor.
23. Professional Cuddler
Professional cuddling is a form of therapy known as touch therapy. If you are compassionate, understanding, and a great listener, you possess the tools to become a professional cuddler.
This is one of the ideal jobs for 55 and older because you get to comfort people suffering from anxiety, pain, and low self-esteem.
You can earn approximately $40 per hour for just being you and giving bear hugs.
Join snuggle buddies today and become a professional cuddler.
Professional Retirement Jobs
Don't let the word 'professional' scare you away; for some of these jobs you don't even need experience or formal training.
As long as you can do your work well, you will have established yourself as a professional. Here's what I'm talking about.
24. Bookkeeper
Are you good with numbers? Bookkeeping is one of the best part-time jobs for seniors at home.
Apply for employment as a bookkeeper at companies nearby, or you can apply online and work as a freelancer. You need to have basic computer and data entry skills for organizing records.
The par range is $20-$60 for a virtual bookkeeper. Better pay depends on your training level and experience.
Check out some bookkeeping jobs on the Accounting Department website.
25. Consultant
Consultancy is a great opportunity to use your expertise and experience when retirement comes. Basically, you'll just continue with the work you were already doing, but now as your own boss.
Older consultants are preferred due to their experience level in their field.
Consultants in the areas of finances, medicine, business, and management earn quite a lot. If you get paid hourly you earn about $50-$150 per hour.
26. Librarian
Do you love books? Running a library is a perfect part-time job for seniors at home. It gives you a silent and relaxing environment.
Also, you get ample time to read a lot of material during your free time, making it an enjoyable low-stress job after retirement.
To become a librarian, you only need to have basic communication skills and know-how to use a computer. A librarian's job is mostly full-time, and you can earn between $50,000 and $70,00 annually.
Head to Indeed jobs board and apply for a librarian job.
27. Personal Shopper
If you love little walks and feel that you still possess a taste for fashion, a job as a personal shopper is a low-stress opportunity for a retiree.
What this job entails is helping others to shop by providing them with your advice and shopping tips.
You can apply for this job at a boutique shop that offers personal shopper services or become a freelancer helping out your clients virtually.
Offering your services to fellow seniors is the best since you understand each other's preferences better. That said, don't limit yourself, with an excellent fashion touch, you can also help out younger clients.
Check out Zip Recruiter for personal shopping jobs and earn $12 to $20 per hour.
28. Park Ranger
For lovers of nature, enrolling as a park ranger is a wonderful low-stress job after retirement. You get to interact with the public when taking them around on tours.
To apply for a park ranger job, you have to be a US citizen and be a holder of a US driver's license. If you prefer to be a park manager, a bachelor's degree in this field comes in handy.
It's the government that mostly offers park ranger jobs with pay ranging from $30K to $70K per year. The private sector also has many such openings whereby you may end up working for large conservancies abroad.
Click on USA jobs to find open National Park Services jobs.
29. Park Aide
Almost identical to park rangers, park aides welcome guests to campsites, historical sites, camps, and beaches. Other jobs include facility cleaning, collecting camp fees, and interacting with guests.
In most cases, you are required to have a valid US driver's license.
A park aide on average pockets between $12 and $17 per hour. Look for park aide vacancies on the Government Jobs site.
30. Airbnb Host
Do you have an extra room or a guest room in the backyard and looking for the best jobs for seniors over 60? Stop looking and turn your home into an accommodation or breakfast location.
Airbnb, an online marketplace, offers homestays for tourists around the globe. On average, an Airbnb host makes about $100 per day.
If you decorate your guesthouse and are welcoming, Airbnb will rank you as a super host. As such, you get to earn up to $10,000 per month.
Become a host on Airbnb
Part-Time Jobs for Seniors At Home
Voice Over Talent- up to $3000 per job
Gardener- $12 per hour
Parking Attendant- $18K per year
Pizza Delivery- $8 per hour
Mail Carrier- $18 per hour
School Bus Driver- $650 per week
Yoga Instructor- $30 per hour
Travel Agent- $38K per year
Web Developer- $35 per hour
Auto Mechanic- $20 per hour
Low Stress Jobs After Retirement [Final Thoughts]
From the above, it's evident that after-retirement job opportunities are readily available where you want to work at home or away. Some jobs are flexible, while others are time-consuming; it all depends on what you prefer and how physically fit you are.
It's not all doom after retirement. Pick out one opportunity that will keep you mentally and physically alert and excited. So, which of the above jobs for senior citizens do you prefer?
Get on your feet and start working again.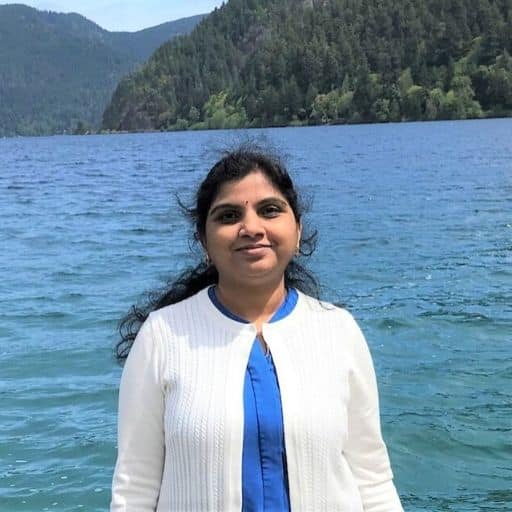 Howdy Folks, thanks for stopping by my blog.
I'm Swati, a proud mom, dedicated side hustler, full-time blogger, and a recognized millennial work-at-home expert. My expertise has been featured on esteemed platforms such as Forbes, CEO Blog Nation, Referral Rock, Vital Dollar, Databox blog, and many more. I have embarked on this incredible journey to share my firsthand experiences in the world of online income generation and to assist all of you in earning money from the comfort of your homes.
Join me in my mission to revolutionize the way we make money and achieve financial freedom. Trust me, it's not as challenging as it may seem!
Together, let's explore the boundless opportunities and pave our paths towards a prosperous future.