Wondering how to get free YMCA membership in 2023? Are you eager to become a part of the vibrant YMCA community and enjoy its array of health and wellness offerings without spending a fortune?
Look no further!
In this brief guide, we'll explain how to get YMCA membership for free through convenient avenues, while uncovering valuable discounts.
Read on to know who qualifies for the free YMCA program, how to secure the opportunity and the services that come with the membership.
What is the YMCA?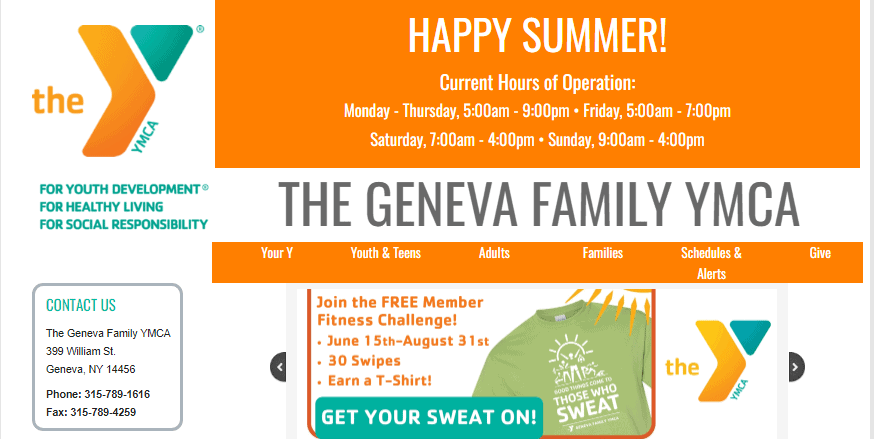 Simply known as the Y, this is an international NGO headquartered in Geneva with local chapters in 120 countries. The abbreviation stands for Young Men's Christian Association.
Local chapters operate independently but are affiliated with the umbrella program through national and broader continental-wide organizations. In the US alone, there are around 2,700 YMCA communities.
Primarily, the community was established for youth development through activities like athletics, imparting skills and Christian values, and fostering humanitarian causes. With time, the Y has grown to accommodate people of all ages.
Apart from free membership, YMCA members can also benefit from various forms of financial assistance and membership discounts.
To locate YMCA programs in your area, use the Find Your Y tool.
Who Qualifies For Free YMCA Membership?
Typically, those eligible to apply for free YMCA membership include individuals or families with an annual combined gross household income below $70,000. The amount of assistance offered is determined through a sliding scale system.
All adult members must provide yearly income verification for access to free membership. The overall decision is based on household income and personal circumstances.
Ultimately, it's the local chapter that determines the allowable circumstances for free membership. For example, the Berkshire Family Y offers free membership to kids under the Department of Children & Families.
How Much is YMCA Membership?

Expect monthly rates of between $15 and $100+ depending on age. Some YMCA programs are offered at no cost, while others have discounted fees or a payment structure based on a sliding scale.
The variation depends on the type of membership and location of the YMCA. New applicants also part with $20 to $100+ as a one-time joiner fee. Typically, local college kids don't pay the joining fee.
The loyalty fee can also be remitted yearly, usually at a discount. However, for most chapters, if your membership lapses for longer than a month, you'll have to pay the joiner fee all over again.
Can You Get Into YMCA Without Membership?
Yes, you can access certain areas and services at the YMCA without a full membership. For the service, you need to obtain a Daily Guest Pass by purchasing it at the Member Services Desk at any branch of the YMCA. Free entry is also extended to volunteers.
Typical rates for daily guest passes are $10 for youth, $15 for adults, and $25 for families. The guest policy at the Y is meant to enhance the experience for current members by encouraging them to introduce friends to join and to accommodate out-of-town family and visitors.
Currently, each YMCA member is allowed up to three guest visits per year, with guest names recorded at the Welcome Center. After using the free passes, your subsequent visitors need to pay the normal rate.
Note: Responsible use of the Y guest policy is emphasized, and any abuse may lead to the loss of visitation privileges.
How to Get Free YMCA Membership?
There are various options and programs that offer free YMCA memberships to eligible individuals, groups, and families. Whether you are a student, senior, low-income individual, or military, these are opportunities for you to access YMCA's facilities, programs, and services without any cost.
To apply for free YMCA membership, follow three simple steps:
Step 1: Check your local YMCA for programs. You can visit the Y local website or call your home branch to find out.
Step 2: Fill out the application form for the program that applies to you, while attaching necessary proofs (income, disability, military ID, and more).
Step 3: Submit the application and wait for a response from the YMCA.
For my local Y, start your application process here.
To understand the requirement and benefits of different free Y memberships, here is a look at the top programs from the perspective of different chapters:
Free YMCA Membership for Disabled
The program is an outreach initiative designed for individuals with intellectual and developmental disabilities. Members access a diverse range of activities and classes.
A good example is the Middle Tennesse's Y Full Circle Program which aims to foster self-sufficiency, socialization, and an active lifestyle. It encourages meaningful connections between the disabled and abled peers.
The recreational program is specially crafted for children between the ages of 3 and 14, who have received a diagnosis of Autism Spectrum Disorder or face other Sensory Processing Challenges.
Activities include sports, swim lessons, music instruction, movement classes, and more. Members get to develop cognitive and non-cognitive skills, self-confidence, and personal strengths. Most importantly, Full Circle serves as a valuable respite for families, providing a secure and nurturing environment for their children.
Non-members can also access the program's offerings, such as summer camp, sports programs, and swim lessons, for a nominal fee.
YMCA Free Student Membership
YMCA of Greater Boston offers teens between the ages of 13 and 19, who are currently attending high school. It grants access to various YMCA facilities, sports and fitness programs, as well as opportunities for college and career exploration and field trips.
Elsewhere, teens entering grades 9 to 12 in the upcoming fall have the opportunity to enjoy a free membership at Twin Cities YMCAs through the Get Summer program. This free Y membership gets you entry to the community's locations in the Twin Cities and Hudson.
Registration began on June 5, 2023, and can be completed either by online application for YMCA or in person.
Similarly, The Eastern Delaware County community offers a free 7th Grade Membership program. Eligible students are entitled to a one-year free membership at any Community YMCA branch.
Free YMCA Membership for Low income
Individuals and families who meet eligibility criteria and require financial assistance for their membership fees can access Income-Based Memberships. The offer is on condition that the combined gross household income of all adults must not exceed $80,000, and for Individual Memberships, it should not surpass $50,000.
Consequently, you'll have to shore up the request with supporting documents. In particular, you must include last year's federal tax returns, two recent pay stubs or social security/disability checks, filled application forms, and a government-issued ID.
Free YMCA Membership for Seniors
The Y programs for seniors are designed to encourage regular physical activity while fostering new connections, ensuring a better quality of life and independence for seniors.
For instance, SilverSneakers is a comprehensive wellness program designed to improve the health and well-being of active older adults. Benefits include free access to wellness facilities, group exercise classes, and engaging social activities.
The plan is accepted at all Golden Corridor Ys locations and thousands of other locations nationwide.
Free YMCA Membership with Medicaid
In some states, Medicaid recipients may be eligible for free or membership discounts for gyms as part of their wellness benefits. Further, Medicare-eligible and group retiree members of participating health plans have access to the SilverSneakers Program.
Medicare supplemental insurance plans offer the advantageous perk of including a Y membership for eligible individuals.
Also, if you are enrolled in a Medicare Advantage plan, you might have the opportunity to directly benefit from YMCA membership or get reimbursed for expenses related to YMCA membership or services.
Free YMCA Membership with Insurance
The YMCA collaborates with multiple insurance companies for benefits such as discounts, reimbursements, or free memberships. Here the benefits are mutual since both parties appreciate the long-term cost benefits of promoting overall wellness among their beneficiaries.
You can apply for affordable or zero-cost Y plans offered by insurance companies like Health Plan Partners. Each plan comes with unique offers and eligibility criteria, specifying who and how you can benefit.
It's worth noting that the popular SilverSneakers program is often offered in various Medicare Advantage plans.
Additionally, keep an eye out for programs like Active&Fit by UHA Health Insurance, or the Healthways Prime Fitness program, which is offered by some employer groups and health plans.
Free YMCA Membership for the Military
If you are in the military but your family resides far away from a base, there is a possibility of receiving a free Y membership for your loved ones.
The initiative allows families of military officers to apply for a free membership at their local participating YMCA. Spouses who have chosen to return home during the deployment can also benefit from this program.
Find an Armed Services Y Center Near You
How to Cancel YMCA Membership Online?
To terminate your YMCA membership, you need to initiate the cancellation process by reaching out to your YMCA branch. This can be accomplished either via walk-in or by sending an email or fax.
Via email, the process involves giving a 30-day notice or, sometimes, 10 days or more before your payment due date. You'll need to say why you are canceling the program.
I also advise that you confirm with your local YMCA that the request has been honored a few days after you hand / send in the form. Also, check with your payment provider to ensure the monthly remittance has been terminated.
Note: YMCA membership termination is free but your previous payments are non-refundable.
FAQs
How to get Discount on YMCA Membership?
Discounts on YMCA memberships may be available through corporate partnerships, senior discounts, or financial assistance programs based on income levels. Inquire with your local YMCA branch to explore the specific discount options they offer.
How Much is a YMCA Gym Membership?
The cost of a Y gym membership can vary depending on your location and the specific membership type you choose. Normally, gym fees are encompassed in the overall monthly fee of $15 – $100+
To get accurate pricing details, contact your local YMCA branch directly or visit their website for the latest membership rates.
Who is Eligible for a Free YMCA Membership?
Eligibility for a free YMCA membership varies with specific chapters and programs. In most cases, individuals or families with lower incomes, military families, seniors, collegegoers, DCF kids, and youth, may qualify for free membership.
What Services are Included in a Free YMCA Membership?
The services covered by a free YMCA membership can vary based on the program or initiative you are enrolled in. Typically, free memberships provide access to most YMCA facilities including gym, classes, art studios, sports, swimming pools, summer camps, and various community programs.
Are There any Special Programs for Seniors at the YMCA?
Yes, the YMCA often offers specialized programs and services tailored for seniors. These programs may include group exercise classes designed for older adults, social events, and health education seminars.
Some insurance programs, such as Medicare Advantage plans, also provide benefits like free or discounted YMCA memberships for eligible members.
Will I Get Paid to Volunteer at the YMCA?
For most YMCAs, volunteering is free of charge. However, the community takes care of your transport and accommodation costs. You also get a daily, weekly, or monthly stipend. Even better, some chapters also offer free summer volunteer programs for adults willing to work abroad.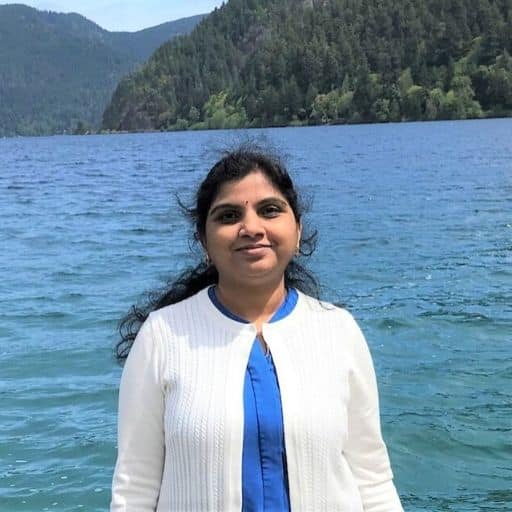 Howdy Folks, thanks for stopping by my blog.
I'm Swati, a proud mom, dedicated side hustler, full-time blogger, and a recognized millennial work-at-home expert. My expertise has been featured on esteemed platforms such as Forbes, CEO Blog Nation, Referral Rock, Vital Dollar, Databox blog, and many more. I have embarked on this incredible journey to share my firsthand experiences in the world of online income generation and to assist all of you in earning money from the comfort of your homes.
Join me in my mission to revolutionize the way we make money and achieve financial freedom. Trust me, it's not as challenging as it may seem!
Together, let's explore the boundless opportunities and pave our paths towards a prosperous future.