Are you on the lookout for the best paid survey apps? If yes, I've got some exciting news for you today!
While surveys won't make you rich, they offer an excellent way to boost your earnings from the comfort of your home. But here's the best part: with a legit and rewarding app tucked away in your trusty smartphone, you can take surveys on the go, anytime, anywhere.
Now, if you are ready to unlock the secrets of the best survey apps out there.
I've curated a top-notch list that's sure to deliver exciting opportunities to boost your earnings. From the convenience of your mobile device, you can seize these rewarding moments and make your time truly count.
Let's dive right in the treasure trove of Reddit-approved survey gold for legit survey apps that pay!!
Best Survey Apps for Money (As Per Reddit)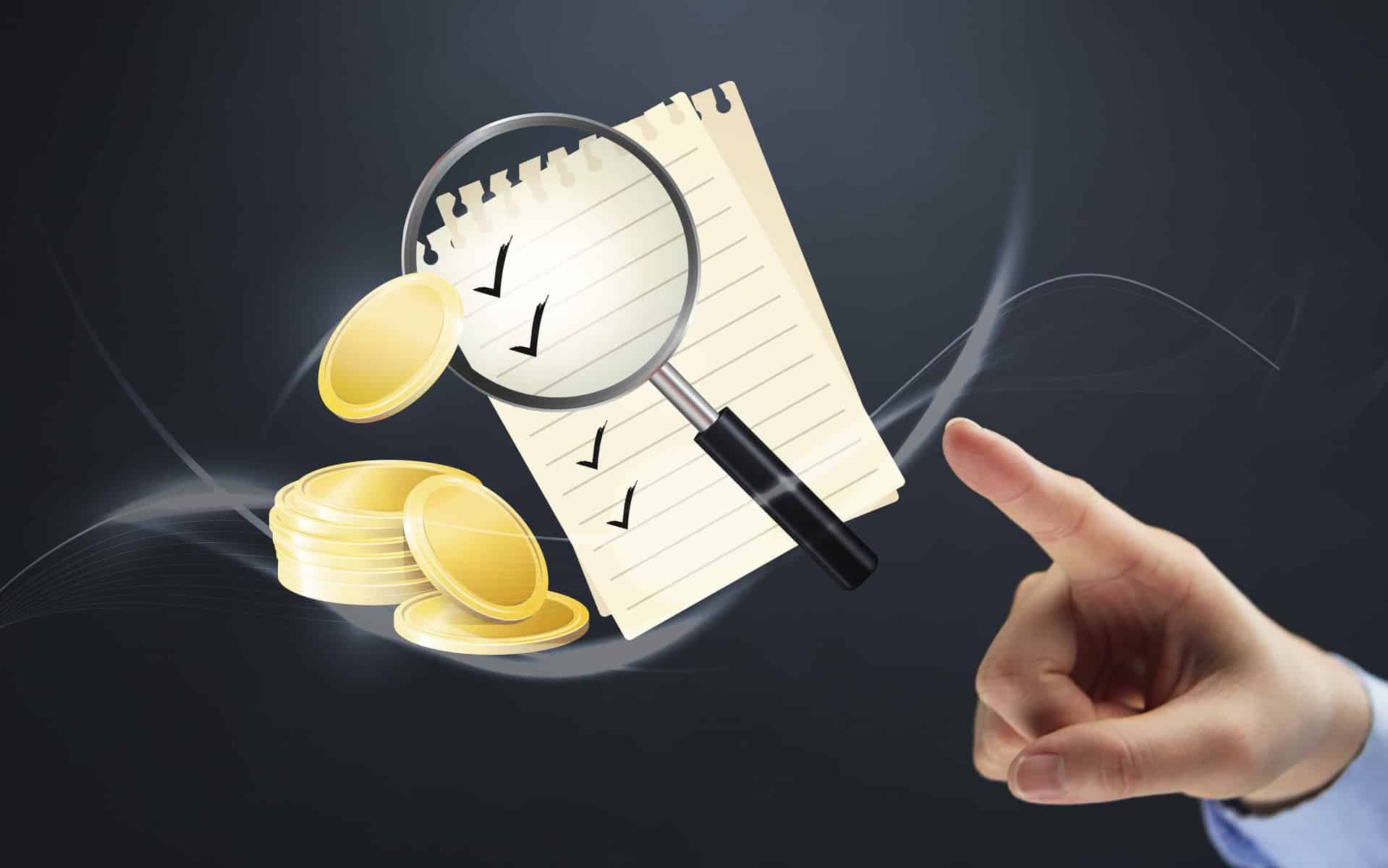 But, why Reddit? Who better to hear it from than the savvy users who've put these apps to the test? Forget sifting through hundreds of random and potentially risky apps on the Play Store or App Store. With Reddit, you get straight-from-the-source opinions that are not only reliable but also spot-on.
So, if you're ready to discover legit survey apps that'll fatten your wallet, buckle up for this wild ride!
1. Brand Club – The Ultimate Shopping App
Requirements: Residents Of United States, Canada, or Australia
Founded in 2021, this app has quickly become a top trending platform, offering exciting benefits and convenience for savvy shoppers like you.
Once you've installed Brandclub on your phone, you can join exclusive clubs for your beloved brands, such as Amazon, Walmart, Target, and many more. By doing so, you unlock a world of rewards, cashbacks, and exclusive member benefits, making your shopping experiences even more enjoyable.
What's great is that you get paid to shop, whether it's online or in-store. Plus, there are plenty of other ways to earn, like taking surveys, writing reviews, viewing the latest content, inviting your friends, and even making affiliate sales for your favorite brands.
Speaking of rewards, whenever you refer a friend using your unique link, both you and your friend earn a fantastic $12 reward. It's a win-win situation!
And when it comes time to cash out, you'll be delighted to know that the minimum amount needed is just $10 – yes, all it takes is one successful referral.
Redeeming your hard-earned rewards is a breeze too. You can choose to receive your rewards in cash, directly deposited into your PayPal or Venmo account.
To sweeten the deal, Brandclub is currently offering sign-up cash bonuses for all new members. That's right – just for joining, you get a little something extra as a warm welcome to their community. Also, for every new club you join, you earn even more free cash!
2.

Survey Junkie – The Ultimate Survey App
Requirements:16-yrs or older & resident of United States, Canada, or Australia
Survey Junkie is one of my all-time favorite paid survey app. Currently, its membership is over 10-million strong, with interesting and extensive surveys to keep you busy. The app is also rated high with BBB giving it an A+

The platform was founded about 15 years ago and has since paid out over $7 million so far. 100 points on the platform translate to $1 and the minimum cash out is just 1000 points or $10.
You can redeem the points for cash via PayPal or bank transfers. The app also offers e-Giftcards to Amazon, Starbucks, Sephora, iTunes, and Target among others.
To ensure that you earn many points in a single job, go for the extensive surveys. Such jobs may take longer to complete but with Survey Junkie, you can make up to $15 per hour from this site.
You can read my honest Survey Junkie review here.
3. Nielsen Computer Panel
Requirements:Resident of the US, UK, Australia, Canada, Italy, and Germany!
How about a market research app that pays you for internet usage? The Nielsen App is one of the most passive apps that I have come across. By participating in Nielsen research, you can improve the products and services you use online today.
The app is noninvasive, safe, secure, and won't impact device performance, which makes it worthy to install on all of your registered devices.
So, installing the Nielsen App on your mobile device unlocks up to $50 in rewards points per year, redeemable via Paypal or gift cards.
Ain't that free passive money for running the app in the background?
Each month they give away $10,000 and everyone in the computer panel has a chance to win. The top winners each takes home $1,000.
There are 400 winners each month and opportunities for additional prizes depending on the devices you register and which panels you qualify for.
That said, the app is backed by Nielsen, a global research company for over 90 years, serving consumers in more than 100 countries, making Nielsen one of the best and most legit apps.
Also, it's supported by both iOS and Android devices. Ready to start earning? Install the app on all eligible devices – computer, tablet, or smartphone.
Read my full Nielsen App Review here.
4. LifePoints
Requirements:Resident of United States, Canada, Australia, Colombia, Mexico, Brazil, Belgium, Spain, and Ireland
When it comes to paid surveys for money, it may help to go for short ones. That way, you can do many in an hour without having to quit midway.
If these are the kind of surveys that you are looking for, then I recommend you try LifePoints.
The app has many opportunities with each survey being 10 minutes long or less. Sign up earns you 10 points, and for just a few minutes on your phone every day, you can easily earn $10 in a week.
LifePoints has a community of over 5 million members, making it one of the best-paid survey apps out there. The app is available to both the App Store and Google Play users.
Its surveys are fun, so you won't be bored as you answer questions. That said, it has lots of paid opportunities and as such, the app sometimes crashes when you are in the middle of a survey.
5. MySoapBox
Requirements:Resident of United States & Canada
Registration earns you a $2 bonus but to cash out the initial amount you need to hit a $25 minimum.
Even though the app pays well, you can only access your earnings by exchanging gift cards at different retailers. On the upside, you can redeem points for most popular outlets including Walmart, Amazon, Home Depot, and Whole Foods.
I find the app not to have many surveys. Typically, after the first one, it may take 2 days before the next one appears. You also never know the estimated time for a survey beforehand.
However, if you are eligible for a job, you will know within the initial questions. I also find the app's $1 minimum cash out for first-timers to be a good incentive to join.
MySoapBox is only available to survey takers in the US and Canada. You must be at least thirteen (13) years old to access and use the website.
6. Swagbucks Surveys – An Allrounder App
Requirements:Swagbucks is LIVE in most countries in the Americas, Europe, and Asia!
Swagbucks is the most popular rewards program that has already paid out over $420,639,170 in cash and gift cards. It scores a 4.3 rating on Trustpilot with over 26,700 reviews, and an A+ rating on BBB!
With Swagbucks, you earn SB points by shopping online, watching videos, playing games, searching the web, and of course, answering surveys. The platform rewards you with a $5 sign-up bonus. The site gives away 7,000 every single day.
Apart from the high signing bonus, I like the app for allowing passive earning by just being online. When it comes to surveys, the payout is also high with about 30 minutes of your time earning you $5.
Swagbucks also gets a thumbs up for a great referral system. For every referral that signs up using your link, as long as they are on the app, you get 10% of their payout for life!
Lastly, you can redeem points using PayPal or gift cards to outlets like Amazon and Walmart.
For more info, you can check out our genuine Swagbucks app review right here.
7. Valued Opinions
Availability:Australia, Singapore, Japan, South Korea, New Zealand, and Hong Kong
On TrustPilot, Valued Opinions scores 3.8 out of the possible 5 points. As such it's one of the best survey apps where you can make anywhere from $1-$5 per survey.
The app also tells you the payout before you attempt a survey, making it easier to choose the job beforehand. The reward is through a gift system, whose points can be redeemed at retailers such as Macy's, Argos, Topshop, M&S, and Amazon.
Valued Opinions also give an incentive (up to $5) to take part in market research surveys. This is through a badge system, through which you rack more points as you climb through the ranks.
The service, however, does not have a signing bonus. You may also find yourself doing long surveys at low pay or being disqualified in the middle of a survey.
8. Qmee
Availability:Android| IOS | UK, US, Canada, and Australia
Qmee is arguably one of the best survey apps available in both the App Store and Play Store.
The company is co-headquartered in London and New York and operates in the UK, the US, Canada, and Australia, with other countries to follow soon. The pay is via PayPal, and unlike most apps, there is no minimum payout!
According to Trust Pilot, Qmee is a 4-star app with many paid surveys and the best coupon deals. The app is also straightforward with lots of earning opportunities, especially during weekdays.
Qmee also comes with a desktop browser extension on which you can earn while searching or shopping online. Apparently, you can also take surveys on the website and get a notification when new surveys come along.
Their reward system is also among the best; you and your referral get $1 each. The app, however, does not have many offers over weekends. You may also have to deal with a few rejections, so it's best to try out as many surveys as possible.
9. Mingle
Availability:Residents of Europe or the UK
Mingle, formerly known as Respondi Panel, is a paid survey platform owned by Respondi AG, a leading market research company. It opened its doors to the public back in 2005 and now has over 300,000 members.
The app is fast, easy to use, and you only require your name and email to register. Apart from surveys, you can earn points on Mingle by taking part in product testing, and prize draws. Referring friends to the platform can win you an iPad.
You can make 10 points for a survey that you are disqualified from and up to 50 points for completed work. To cash out, you need to accumulate at least 1,500 points, which equals about $12.
You can redeem points for gift vouchers to Amazon, New Look, Debenhams, M&S, and Zalando. Mingle is only open for those living in Europe or the UK with cash payments being made directly to your bank account.
10. Prolific
Availability:UK, US, Poland, Portugal, Canada, Italy, Germany, Australia, Mexico, Spain, and Others.
Prolific is among the best survey apps that pay cash. I find the app intriguing due to its intellectual kind of survey. But that is something you expect from a platform backed by Oxford University.
Prolific tells you how long a survey will take beforehand and cases of rejections are rare. There is also a competent support team behind the app.
Currently, the app has access to over 70,000 participants from around the world. Also, on TrustPilot, Prolific gets 4-stars as a testament to its legitimacy and acceptance.
An hour-long survey on prolific can earn you up to $20, making this a top earner. The best part is participants are rewarded with at least $6.50 per hour for the time spent.
This intellectually stimulating app-only awards cash rates or completed surveys. The money is payable through PayPal and Circle Pay. The app also allows you to donate earnings to a charity. The minimum payout is GB£5 with GB£20 being more economical to redeem.
11. Ipsos i-Say
Available:18+ yrs old Global audience!
Ipsos i-say, or simply Ipsos, is among the best legit survey apps I have come across. With rewards of around $8 – $10 hourly rate, this is one of the best survey apps for money. The app is available to both iOs and Android users.
Another reason why I like Ipsos is the sweepstake program. See, for every survey that you take, you enter into a draw where you can win gift cards, game consoles, or mp3 players.
There is also an incentive for frequent members – 25 bonus points reward for every 5 surveys you complete. The platform is also open to survey-takers in many countries – not just the UK and the US.
Points are redeemed for vouchers to among others Starbucks, M&S, Spotify, and John Lewis. You can also give to charity by donating points to Global Giving.
12. YouGov
Availability: IOS | Andriod | UK, US, and Quebec
If you are an avid internet user, then you must have come across YouGov polls. What you may not know is that you can also take part in these polls, and get paid for your opinion.
The company is based in the UK but has spread to most parts of the world including Asia and the Middle East. You can take the surveys through a website or an app downloaded from App Store or Play Store.
The platform is usually focused on surveys of current events for which you get $2 as a sign-up bonus.
You also get 2000 points (equivalent to $2) for each referral that uses your link.
YouGov also runs an affiliate program that gets you $3 for every lead. Referrals also earn you 4000 points once your friend has completed the first 4 surveys. Additionally, your referral earns an extra 2000 points from the same.
How's that for a passive income idea?
13. Zap Surveys
Zap Surveys is a relatively new entrant in the paid surveys market but the platform has gained quite a big following. It's one of the best survey apps for money with a guaranteed $6.25 on your first survey!
What's more, the first survey and all other surveys are usually extremely short. Its payout program is also quite flexible. For example, you can redeem points through PayPal or Amazon gift cards – actually, there are 12 different cash-out options.
And the advantages don't end there; for the first 45 days, if you use the app daily, you get a $0.75 bonus. Share the app on your social media accounts and you get to earn $0.50. And if your friends use the referral code on your account, you make an extra $0.15!
The platform is, however, only accessible as a mobile app. It also has a minimum cash out of $25, which is a bit high for surveys, but hey, there is the initial $6.25 to get you started.
14. FeaturePoints
With a stellar referral program, FeaturePoints ranks on top of my go-to apps for passive income.
The app gets a trust score of 3.5 on Trustpilot with over $5,800,000 in payouts since 2012.
Each successful referral earns you up to 50% each time your friend earns for life!
To top it all, you earn from all the activities that your referrals take part in, not just surveys. The app allows you to accumulate points by completing surveys, downloading apps, playing games, and shopping.
Sounds suspicious? Worry not, the app is totally legit and you can actually make up to 50,000 points a scratch and win the contest. FeaturePoints allows you cashouts through PayPal and Bitcoins.
Also, you can earn cashback by redeeming points in various outlets including Macy's, Walmart, Target, Sephora, Starbucks, PlayStation, X-box, Play Store, and Forever 21.
Also Read: 35 Fun Games Apps that Cashout through PayPal
15. MyPoints
How does a $10 registration bonus sound? Well, the first $20 you make on MyPoints earns you an extra $10 Amazon or Visa gift card. Earning this bonus is actually easy since you can watch your favorite videos through the app.
Other streams to earn include taking surveys and referring friends. Additionally, you earn points on every $1 worth of purchase. MyPoints works at 2,000 retailers including Home Depot, Best Buy, eBay, and Amazon.
MyPoints also ranks high among survey apps that pay cash since you can redeem points for gift cards. To cash out though, you have to earn at least $25, but for gift cards, the minimum payout is $3.
This Get-Paid-To app, however, does not have a referral program. On the plus side, you do get 5 points for surveys that you do not qualify for, a feature that can earn you up to 25 points, daily.
Best Paid Survey Apps: FAQs
1) Which Survey App Pays Most?
The odds of making a lot of money by taking surveys is minimal. However, if you're looking to earn money through surveys, Swagbucks App, is, in my opinion, one of the highest-paying survey apps on the market, that comes with lots of great features.
I have been using this site for over a year and have earned money for watching short videos, playing easy and fun games, referring it to friends, and shopping online with it.
The app is user-friendly, and the minimum threshold for cashing out is only $10, making it an instant and convenient option. So, if you're looking for something quick and simple, this will do the trick!
Brand Club ranks equally good by offering more than most other survey apps, and pays $12 per referral along with some amazing rewards.
2) Which App is Best for Survey?
Case in point, Prolific is among the best survey apps that pay cash.
Participating in an hour-long survey can have a big impact on your earnings. It will take some time but you'll earn at least $6.50 an hour for it and you can potentially win up to 20$!
The best part about Prolific surveys is that they are always different and it doesn't seem like the same stuff over & over again.
3) What Survey Apps Pay Instantly?
With no minimum payout, Qmee stands out as the best app paying almost instantly.
You have "Unlimited" surveys with the ability to cash out at any time. It's almost an "Instant" Transfer to your PayPal, and your earnings will be transferred to your PayPal account within just 30 seconds or so.
Best Paid Survey Apps: Final Thoughts
There you go, you're now armed with the ultimate arsenal of the best survey apps for money, all thanks to Reddit's savvy community!
So, what's your pick? Remember, no need to overthink it – just dive in and start earning that extra cash today!
Paid surveys might not replace your day job or pay all your bills, but they offer a fantastic opportunity to supplement your income without getting in the way of higher-paying online gigs. It's a win-win!
Have a personal favorite survey app that you've tried and absolutely loved? I'm all ears! Share your experiences, and together, we'll keep this list fresh and updated with the latest and greatest survey gems.
Don't let this earning potential pass you by. With these legitimate survey apps at your fingertips, making money has never been more convenient or fun.
Get ready to stack up that extra cash and seize every golden survey opportunity that comes your way! Happy surveying! 💸📱🔍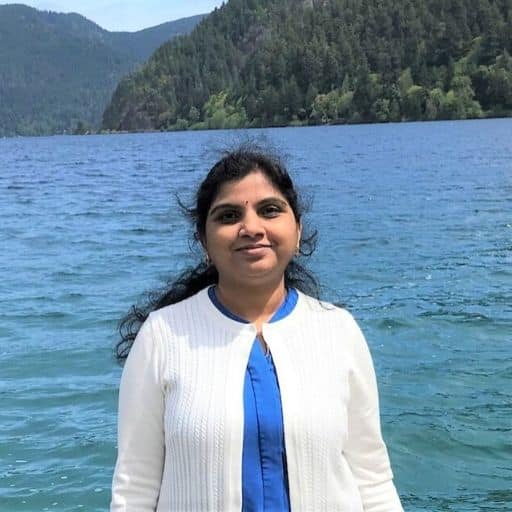 Howdy Folks, thanks for stopping by my blog.
I'm Swati, a proud mom, dedicated side hustler, full-time blogger, and a recognized millennial work-at-home expert. My expertise has been featured on esteemed platforms such as Forbes, CEO Blog Nation, Referral Rock, Vital Dollar, Databox blog, and many more. I have embarked on this incredible journey to share my firsthand experiences in the world of online income generation and to assist all of you in earning money from the comfort of your homes.
Join me in my mission to revolutionize the way we make money and achieve financial freedom. Trust me, it's not as challenging as it may seem!
Together, let's explore the boundless opportunities and pave our paths towards a prosperous future.