Are you brainstorming the best passive income ideas to start an automated business or make extra money on the side? Well, guess what? You're in the right spot.
In today's post, I will uncover the most lucrative opportunities and how to make 100k a year in passive income in 2023.
For those who are unfamiliar with the term "passive income," let me explain what it actually means and then list out multiple sources of passive income.
What is Passive Income?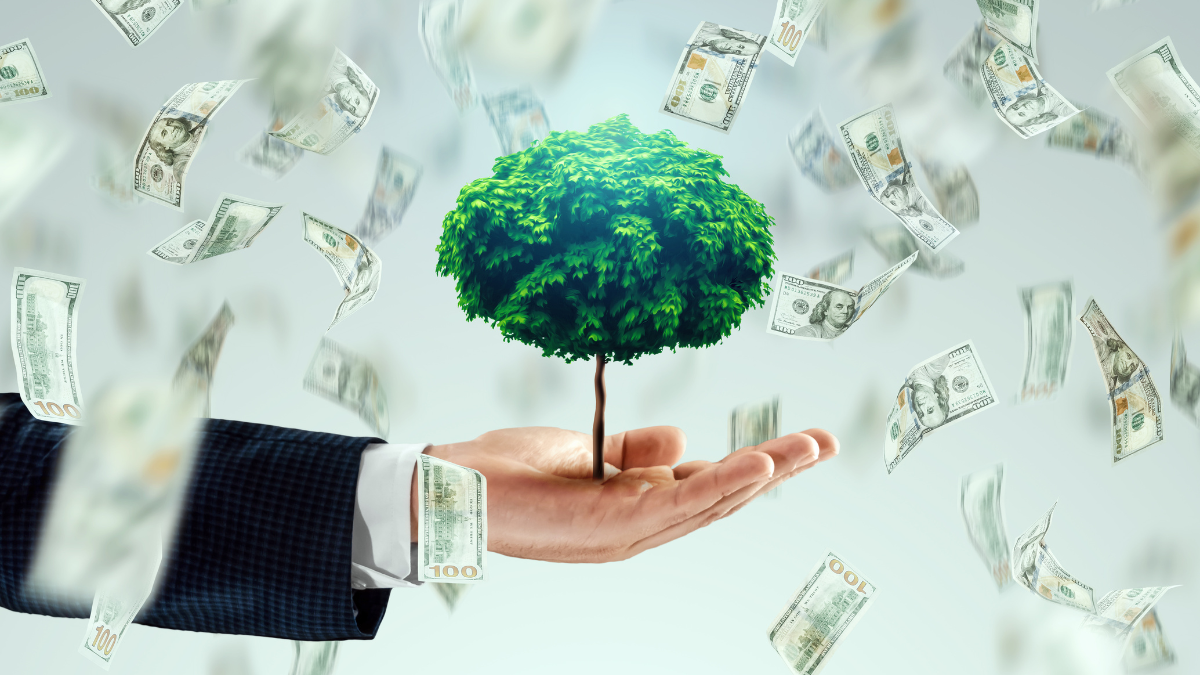 The most important question of the hour is, "What is passive income?"
Passive income is 'money earned without actively working for it'. In short, it's 'money earned by working smart'. If you're successful, smart, and move on the right track, the income/revenue continues to increase indefinitely after the initial effort.
Passive income is also known as residual income, recurring income, and most popularly sleep income. Don't confuse this with getting paid to sleep, as that's called salary or incentive, not passive income. Passive income is the income that you earn without needing to do any work.
Many consider passive income a hoax because our minds are fine-tuned to working hard day in and day out since childhood. But we fail to recognize that by working smartly, we can greatly diminish the efforts required to achieve our goals and also generate income in this process.
It's similar to building a house and enjoying the comfort and luxuries for the rest of your life.
I. Active Income Vs Passive Income: What's the Difference?
As mentioned before, passive income is a constant source of income that you receive for work that you have done once. It is the mode of income that continues to flow even when you are asleep or, as mentioned above, the income you receive from a project that provides you with a steady stream of income after working on it once.
On the other hand, active income requires active effort to generate revenue. It is crucial to pay close attention to every single detail, as the work is not sporadic, but requires continuous contribution. For example, routine 9-5 jobs.
Interesting Read: Skills Needed to Achieve a Six-Figure Active Income.
II. Why You Need a Passive Income Idea?
When it comes to discussing the importance of passive income, the possibilities are extensive. It is a relatively new concept that more and more people are finding useful. But why should you adopt it?
Passive income requires a lot of hard work and precision, which is why it is essential to be cautious about the type of route you choose. It is crucial to analyze and assess all the possible streams and find the one that seems best for you. With that being said, if you are considering opting for a passive income stream, keep a few prospects in mind.
Let's take a look at some of the pros and cons of this monetization model below, shall we?

III. How and What are the Different Ways to Make Passive Income?
Today's internet world provides multiple avenues to achieve grandeur by investing valuable resources like time, money, or both. I have always been in search of a system that could help me work smart while also spending time with my family. Passive Income can be categorized as either totally passive or semi-passive.
By semi-passive, I mean income streams that require an initial investment of time and work but can bring a consistent stream of income as time goes on.
My quest for a consistent source of residual income led me to a long list of both passive and semi-passive income streams. Hence, I decided to categorize them based on the level of investment.
Semi Passive Income Ideas with Little to No Investment
Most of these methods are "set it and forget it" strategies, while others may require some effort to build in the beginning. You only need to invest a small portion of your savings to create a sustainable stream of passive income that can support you for the rest of your life. However, this list will also teach you how to create passive income with no money.
All the passive income ideas published in this post have been tried and tested, proven to be 100% achievable even for beginners with a strong entrepreneurial spirit.
Don't forget to take a note of these passive income examples to attain financial stability. Keep in mind that not all ideas will necessarily fit your skills and abilities. What works for you will depend on your interests and plan of action.
So, what are you waiting for, folks? Let's get started!
1. Graphics Designing
Graphic designing is a creative way to earn money by designing and selling products that your customers will love (and buy!).
You can sell printed products like business cards, banners, flyers, brochures, and more. Additionally, there is a constant demand for digital products such as blog planners, fonts, patterns, mockup sets, clip arts, media kits, logos, icons, and vectors in the online world.
While Graphic Leftovers is a website where graphic designers can even sell unwanted files, such as logos, icons, illustrations, and more, ThemeForest is a popular marketplace for designers who have web design templates to sell.
Creative Market is another amazing online marketplace with millions of visitors where you can sell your creative works for good margins.
If your goal is to sell digital products, I suggest partnering with an e-commerce platform like Etsy or Sendowl that prioritizes conversion rates and ease of use.
2. Selling Crafts
Have you ever tried your hand at making DIY gifts, custom stickers, cards, jewelry, wall arts, home decor, pillows, bags, and clocks? Whether you are just starting out selling things or are already an expert, this passive income idea may be of interest to you!
This form of money-making has been very lucrative for ages and continues to be popular today. If you have a great product and a solid marketing plan, you can start selling your creations online.
Crafters can now showcase their goods to customers all over the world without leaving home, which is not only convenient but also helps keep overhead costs low.
There are many marketplaces where you can sell your craftwork, but Etsy is particularly profitable for handmade crafts.
Check out:
3. Designing & Selling T-Shirts Online
One of the best ways to make passive income is by designing t-shirts and other products.
If you have ideas for the types of designs you want to sell, you can be up and running in as little as a few hours. Consider your t-shirt as a blank canvas where you can paint your ideas. The ideas don't need to be complicated; they can be simple yet catchy and creative.
Keeping in mind the immense competition you got be facing in this field, you'll need to break through.
Moreover, designing and launching a new t-shirt brand is a relatively inexpensive and quick way to start an online business. It has been a popular business choice for decades and continues to be so.
You can do this even if you don't have any prior designing skills. With the abundance of apps and integrations in the Shopify App store, you can connect your store to a t-shirt printer/drop shipper in minutes and have a fully functional store ready to print and ship to your customers.
All you need to do is find a site like Red Bubble where you can upload your creative design ideas and then proceed to create t-shirts, laptop covers, coffee mugs, and other similar products. This is actually a very good way of earning passive income from the comfort of your own home. It is most suitable for people who are artistic by nature or possess designing skills.
Once you are done creating your products, shoppers will visit the site and check out the products that you have created. The moment a shopper buys your product, the site will pay you a portion of the total profit earned. All you need to do is create the product, while the rest of the work like shipping and production will be taken care of by the site.
There is no need for you to be bothered with that or spend a single penny after the production of the product. So, if you think that you can handle such a lucrative way of earning passive income, then you are most welcome to join Redbubble or any other similar site.
4. Writing & Publishing eBooks
Wait, don't skip this! This isn't a tough task anymore. Nowadays, anyone can do this with the aid of an AI!
If you're an expert in a particular field, then you need not even wait or take that route.
This passive income stream can easily take you from rags to riches. Remember how J.K. Rowling, a former school teacher, turned her passion for writing into profits with her record-breaking Harry Potter series. If you are passionate about writing, put your skills into action immediately. Your aim should be to provide value to your readers.
Platforms like Amazon allow you to self-publish your e-books, so not much investment is involved. Target your field of expertise or interest and dive in to produce a valuable e-book for your readers. Prepare an attractive cover page that directly implies the main content of your e-book.
5. DropShipping
While there are lots of ways to passive income, dropshipping is one of the most lucrative online business models.
Here are some cool startup business ideas for women, that might interest you!.
I would openly pronounce that, if you're looking to multiply your earnings without actively working for it, this post is for YOU!
Hope I'm not giving night terrors by suggesting you invest money!
But, 'Why you Should invest money?'
Time is your most precious asset! I would say, the best Investment of Money is to Spend Money to buy Time & Reuse the later to make Steady Passive Income.
You can make money with minimal investment but that requires you to put in a lot of effort & invest loads of time. What if you can't afford that much time? In such a state, the best way to build wealth is only by investing money.
There are several categories of investments, and many of those categories have thousands of choices within them. So finding the right ones for you isn't a trivial matter.
The single greatest factor, by far, in growing your long-term wealth is the rate of return you get on your investment. This is when the below list comes in handy and helps you take the proper leap to attain financial stability and live your dream life.
Let's begin…
19. Buying & Selling Crypto Currencies
You would be surprised if this isn't on my list!
This is the only possibility that could turn you into a millionaire overnight!
Cryptocurrency investing is the best way to fund your retirement, sometimes making 1000 times your money back on ONE coin!
The cryptocurrency market has gone mainstream and it's rapidly growing and is now worth a $200 billion global market.
Bitcoin has proven to be a very large investing opportunity. If you still looking for a potential investment in Bitcoin, it won't be hard.
Coinbase is the world's largest bitcoin broker and available in the United States, UK, Canada, Singapore, and most of Europe. You can use an exchange finder to find a place to buy bitcoins in your country.
Note: While the top cryptocurrencies like Bitcoin are notoriously volatile, you can still invest in other crypto coins or altcoins.
It's important to understand how these cryptocurrencies work before investing any money. Use tools like Cryptowatch to analyze charts and understand price history.
Most of the crypto coins are still new and it can take months to understand the true impact they can have on the world.
2018 is the year for Cryptocurrency trading.
Would you like to learn the quickest and easiest way to get into Cryptocurrency Investing? If so, you may love this Udemy Course!
This course will teach you everything you need to know about "Buying and Selling Bitcoin and Altcoins on the Cryptocurrency Exchange!"
20. Dividends Stocks
Dividend investing is a smart strategy that produces a relatively reliable stream of income for investors. Unlike the stock market which is generally volatile, the scope of dividend stocks is pretty reliable. By investing in dividend stocks, you'll be able to receive regular income as a shareholder. All you have to do is find great companies to invest in.
However, successful dividend investing requires thorough knowledge and a lot of research. Finding such stocks with a high dividend yield can create a consistent source of residual income that has been proven to outperform the market if applied over the long term. There are many online brokerage firms that help you identify companies to invest in and make big money.
Interested in Investing In Stocks…
Master Investing in the Stock Market with Stocks, Mutual Funds, ETF, from a Top Instructor & Millionaire Stock Portfolio
Have a complete understanding and confidence when investing in the Stock Market.

Apply best practices and techniques to make better stock choices.
21. Mutual Funds
Investing in Mutual funds is a popular passive form of investment across the globe. Unlike stocks (which are an active form of investment) where you invest in a specific company, in mutual funds, you invest in a collective group of stocks, bonds, and securities. As a mutual funds investor, you are liable to acquire even more revenue, if your collective group of stocks performs well. Hence, this process is considered more lucrative than the stock market.
Stocks that do well can make up for the shortcomings of the stocks that have not performed so well, and this is an advantage of a mutual fund investment. The overall risk factor for the mutual fund investor is lower than that for the stock investor.
Most beginner investors start with mutual funds. Mutual fund investors should allow a longer time frame, in terms of years, to observe slow and steady growth. Investors interested in actively trading mutual funds should invest in ETFs (exchange-traded funds), which were designed for that purpose.
22. Exchange Traded Funds
Mutual funds are still the cornerstone investment of many retirement plans, but ETFs have been gaining in popularity in the past few years. ETFs are not the same thing as mutual funds. Unlike mutual funds, however, ETF shares are traded on a national stock exchange. Generally, ETFs combine features of mutual funds and stocks. Like stocks, ETFs can be bought or sold on an exchange at any time during the trading day. But similar to a mutual fund, an ETF holds a basket of assets, like tech stocks, or, more broadly, the U.S. stock market.
Which is a better choice for your investment portfolio?
As per Investopedia:
If you are a long-term, buy-and-hold investor with little interest in trading, you are probably fine with highly-rated, no-load mutual funds held by a reputable fund manager since the ability to trade often and quickly is not a characteristic that is important to you.
If you prefer to buy and sell more frequently, ETFs offer greater trade ability, lower costs, diversification, and transparency and therefore may work better for your objectives.
Get these 4 Tips for Choosing the Right ETFs for You
23. Peer to Peer Lending
As per Wikipedia, Peer-to-peer lending (P2P lending) also known as Crowd-lending, is the practice of lending money to individuals or businesses through online services that match lenders directly with borrowers.
In simple, peer-peer lending is a practice when an individual or business gets loans from another entity, not a bank.
If interested you can lend a small portion of the total money based on the request of the borrower. The interest rates are decided based on the credit score of the borrower. As a peer-to-peer lender, you can earn higher returns compared to savings and investment products offered by banks, while borrowers can borrow money at lower interest rates, even after the P2P lending company has taken a fee for providing the match-making platform and credit checking the borrower. So it's a win-win situation for both the borrower and the lender.
The 2 most popular sites for Peer-to-peer lending are Lending club & Prosper.
24. Forex Trading
The foreign exchange market is the place where the trading and exchange of foreign currencies takes place. It is the largest and most liquid market that is susceptible to both risks & rewards depending on how well you do the trading and implement the strategies.
You can obtain funds for your trading account with as little as $100 investment at many retail brokers and begin trading the same day in some cases. The high volatility, ease of access and 24-hr market, low investment make forex trading a potential source of income.
If you want to make good income trading the Fx market, it's highly essential that you understand and implement the core strategies.
You can learn everything you need to know to start trading on the forex market right now!
In this course, you can take immediate advantage of currency movements, Charts, Bulls & Bears, Short Selling, and much more to make profits.
25. CD Ladder/Fixed Deposits
Certificates of deposit, or CDs, typically have the highest interest rates among government-insured savings products. That makes them ideal for people who want to earn a passive income without taking much risk.
The price for getting higher interest rates is that you agree to lock in your money for a set time period, sometimes up to five years. The longer a CD's term — and the larger your deposit — the higher your rates. If you wish to break the bond and release the money within the maturity period, you're prone to withdrawal penalties.
26. Cash-back Credit Cards
The advent of the credit card system has made money management quick and simple. The rewards offered by these credit card companies have been compelling the customers into maintaining multiple credit cards over the decades.
Most top credit cards let you earn anywhere from 1-5% back on your money, and that's with almost no effort on your part!
If you're like me and don't spend a lot, you can still get points by paying off your regular home bills, groceries, gas, insurance, and all of their other expenses. To get the most out of these cash cards, try to use your cashback card for all of your everyday expenses.
27. Buy an Existing Online Business
Another great way of making a passive income is by buying an existing online business. This can actually be a lucrative way of generating an income for yourself. The good thing about an online business is that you can operate it from anywhere you want.
In order to start an online business right from scratch can take a lot of time and effort. Therefore, buying an existing one is always considered to be more sensible. However, you need to make sure that the online business you are going to buy is a successful and well-established one. You can also find websites on the internet where you may come across various online business listings that are available for sale.
The best thing to do is to check for an online business listing that matches your passion or hobby. In order to earn income from this business idea, you will have to hire someone who can handle the day-to-day operations. For this, you need to get someone who is both responsible and reliable and most importantly you will be able to trust him with your online business.
28. Buy a Vending Machine Business
This is yet another great way of making a good amount of passive income. A vending machine business can actually generate a lot of money for you provided you are able to install the vending machines in the right places.
In that case, you can check with mortar businesses and smaller brick. For better results, you should contact someone who has more than 100 workers in their building on a daily basis. However, you also need to check if they need a vending machine or not. There is also an alternate way of making your vending machine business a hit. You can ask the workers what are items they would like to have in the vending machine.
Based on their answer you can stock up your vending machine. This will help you to sell more items from your vending machine. You can also hire someone to stock up the vending machine in order to save more time for yourself. However, it is advised that you manage this on your own so that you don't have to count money on your helper.
How to Make $100k a Year in Passive Income? [Final Thoughts]
Which of these Passive Income Investments do you think are worthwhile? And, how to pick the best passive income idea?
Many people prefer to invest in most of the above passive income streams, but it is clearly a choice of the individual.
In fact, I would say choosing the right idea is 80% of the battle. When it comes to discussing the ways you can opt to choose the best of the passive income streams for yourself, it all comes down to the skills and strategies that you want to implement. Passive income might seem like an easy task to achieve but it is not. In order to keep the revenue coming in, you need to invest or do something that provides value to the consumer and makes them come back for more. Here's, how to pick the best passive income stream for you…
💡 Do market research
With the growth of online media, the competition around has skyrocketed as well. There is no doubt at all that more and more people are finding it easier to blindly trust and follow anything that is trending. Don't be that fool. In order to find the perfect model of passive income for yourself, start by analyzing the market first.
When you have a fair idea of what is working in the market and what is not, it does become a lot easier for you to find ways to implement your footprint in that specific niche. If required, be thorough with the options of passive income that you can delve into. Once you know the niches, it becomes easier for you to look through the various ways that people are opting to make money from the same, even when they are asleep.
Be thorough with your research process because this is the one that will help you understand what will work and what won't. If you push out work that won't generate any revenue now, you can't necessarily expect it to generate revenue passively as well.
➡ Know your skills
While you might get a handful of options when it comes down to the number of passive income streams, choosing one for yourself can be a hectic task. It is important to focus on yourself then and then proceed with the selection process. It goes without saying that the content that you are pushing out should be something that you are proud of. If you are not even proud of what you are doing, chances are that you want it 100% and that's where you might be lacking.
➡ Analyze
Understand what you are good at that is capable enough to generate revenue in passive modes. If you are good with shares and finances, opt for something that has to do with investments in this regard. If you are good with writing skills, write a book or even run a blog that would attract the attention of the readers.
It is very important to step out of your comfort zone but at the same time, hone the skills that you are good at. This does help in ensuring that you reach your target and publish or do something that will not just generate clicks but also enhance your credibility.
Because no matter how smart you are or how hard you work, if you're working on the wrong idea, you'll never make more than a few dollars.
And that's why I created this very site…
I don't want to see YOU, spend months working like crazy, only to come up empty-handed, because you've chosen the wrong idea.
In the coming days, I'll walk you step-by-step through the ideas that really make money along with insane tips you can use to start generating residual income (the results may surprise you).
For now! quench your thirst with the above list of passive income investments.
No time to read? Pin this post or save it to read later 😉
Want to design pins that get clicks and saves, like this one?
Take my advice: Get this time-saving photo editing tool for effective Social Media Marketing…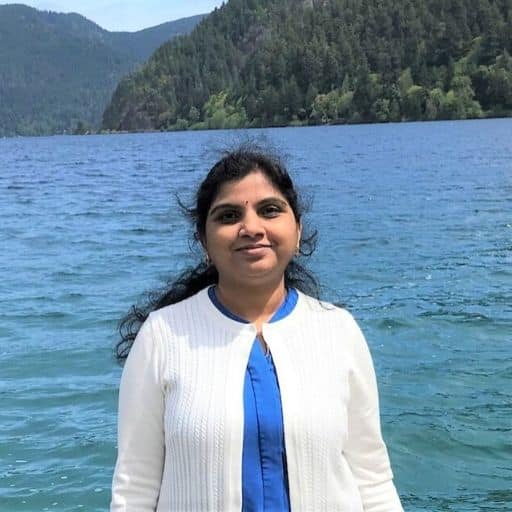 Howdy Folks, thanks for stopping by my blog.
I'm Swati, a proud mom, dedicated side hustler, full-time blogger, and a recognized millennial work-at-home expert. My expertise has been featured on esteemed platforms such as Forbes, CEO Blog Nation, Referral Rock, Vital Dollar, Databox blog, and many more. I have embarked on this incredible journey to share my firsthand experiences in the world of online income generation and to assist all of you in earning money from the comfort of your homes.
Join me in my mission to revolutionize the way we make money and achieve financial freedom. Trust me, it's not as challenging as it may seem!
Together, let's explore the boundless opportunities and pave our paths towards a prosperous future.