As much as a college degree is important to be able to work in certain fields, one can learn high-income skills without a degree and make money as well.
These skills can be a great way to increase your potential income and also make money online. You don't need to become a doctor or lawyer to generate a 6 figure or even a 7 figure income. You can just learn hand digital skills such as SEO and Coding and be on your way to making millions.
I'm talking about high-profitable skills to learn at home, specifically careers that don't require formal education. You can also hone seemingly normal traits, such as good communication skills, to become an expert salesperson. Interested?
Below are some high-paying income skills that you can learn and start a career today.
What are High-Income Skills?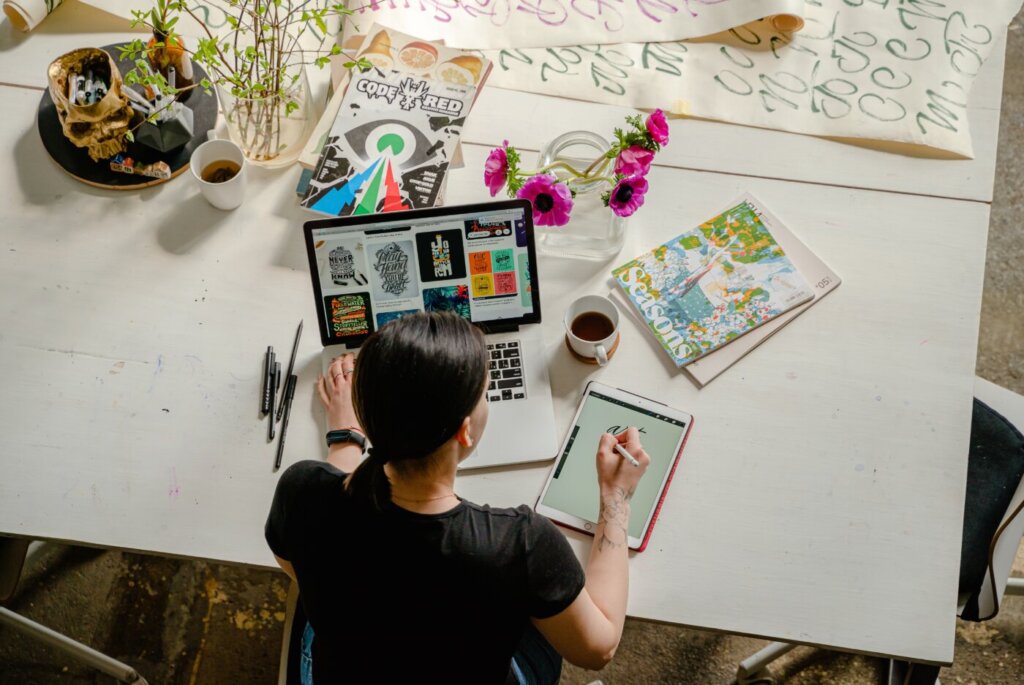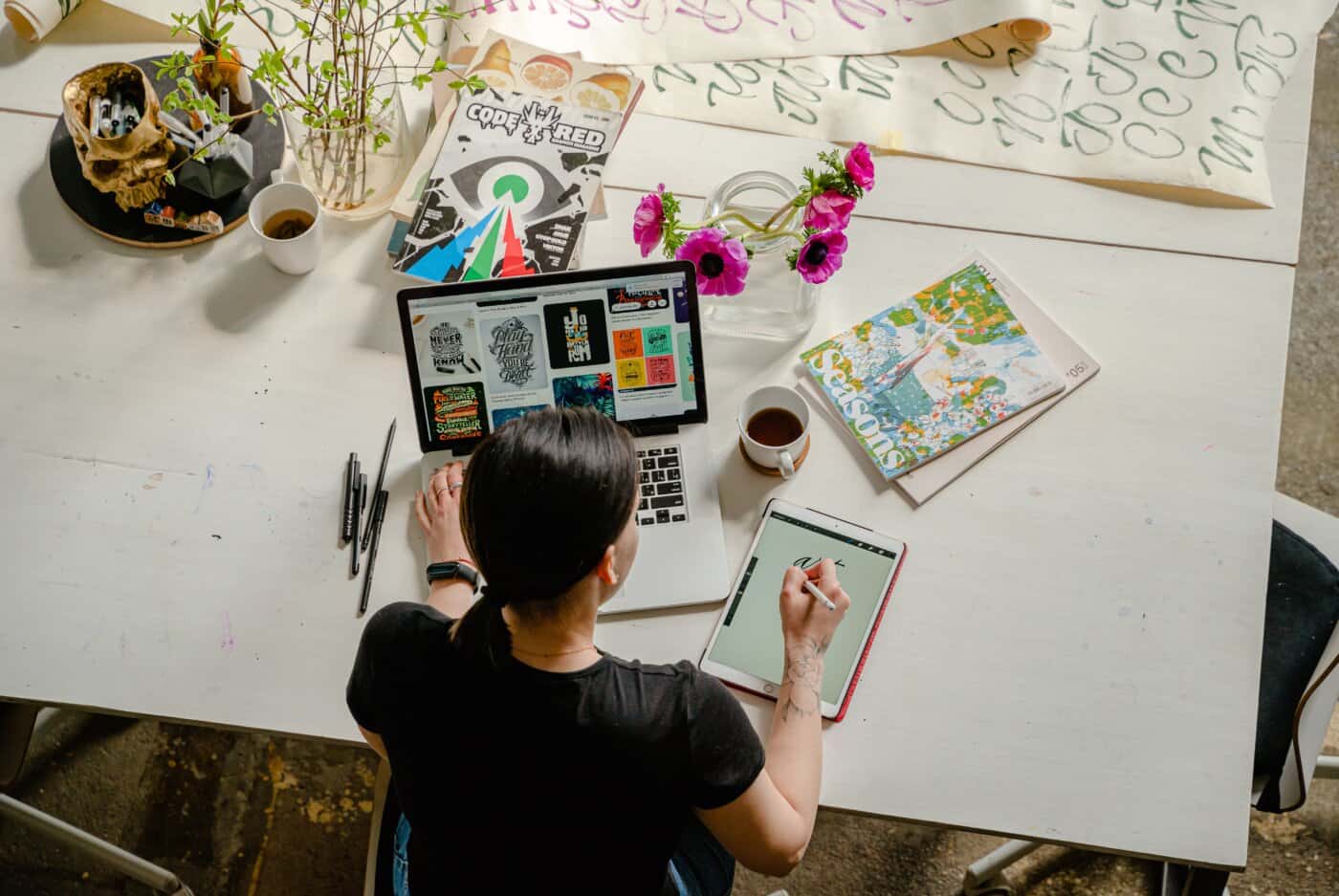 High-income skills are practical knowledge you acquire and use to offer services to clients and get paid for. There are enough high-income skills that you can learn within a short period of time through experience.
As stated by the United States Census Bureau the average domestic income is around $68,703. At first glance, this amount may look satisfying but it will depend on which state you live in. These employabilities may help you raise your income to even 6 to 7 figures yearly.
High-Income Skills Without a Degree
1. Bookkeeping
Bookkeeping is one of the least difficult skills to acquire (so you don't need to worry about it being an obstacle), as well as the one that will provide you with the most earnings if you decide to put your time and effort into it.
As per BLS, the median annual wage for bookkeeping, accounting, and auditing clerks was $42,410 in May 2020.
I've come across a number of people who have been doing it for years and who make more money than they did working full time! You can check out their amazing success stories here.
Start by enrolling in these free intro classes to learn 21st Century bookkeeping skills, master marketing techniques that work, and develop systems that allow you to get your skills up and PROFITABLE fast!
If Tax preparation is something that interests you, but you lack the background to do so effectively, TaxBiz might be the best for you. This is a perfect program for people looking to get paid high for just 4 months of work!
2. Copywriting Skills
Copywriting is 2022's #1 in-demand skill, and an extremely lucrative job, that pays in thousands or more!
As a copywriter, you should be able to create content that will persuade people to purchase products by writing catchy headlines, texts, or phrases in social media captions, emails, website copy, product descriptions, reviews, press releases, or anything relevant.
You don't have to be a prolific writer or even an English major in order for your copywriting efforts to make it onto the page. But being one puts you in the upper echelons of marketing, giving you access to a fantastic profession with no looking back!
Well, some organizations and institutions teach copywriting and some go to the extent of providing certifications, which is very useful when starting.
If you master this skill and produce quality content you can quickly make up to a whopping seven-figure income from the number of sales from your copy.
Whether you choose to work as a freelancer or a full-time copywriter there will always be enough work for each. The national average salary for a Copywriter is $58,646 per year in the United States.
Nowadays, with the aid of GPT3 technology, even a novice Copywriter can create compelling content quickly in minutes. While there are many tools, Conversion.ai stands out with a 5/5 star rating in 1000+ reviews!
3. Affiliate Marketing
Affiliate marketing is, fundamentally, the act of advertising someone else's product or service with an associated commission if sales are made. It is one of the easiest high-income skills to start on your own with a relatively low barrier to entry, but it certainly isn't a get-rich-quick scheme.
Amazon popularized this practice by creating a program whereby bloggers and marketers put links to the Amazon product page and receive an advertising fee of up to 10% when a purchase is made.
Nowadays, many affiliate programs have tutorials on how to get started. With a quick Google search, you can also find a range of online course providers that will teach you the ABCs of affiliate marketing.
The annual median income of affiliate marketers is around $154,700. Interested?
4. SEO Specialist
SEO experts are like hot cakes that are always in demand. It's one of the high-income skills you can learn.
Generally, their work is to ensure that the company they work for ranks higher than their competitors in the search engines. This is accomplished by working on the company's on-page content, technical aspects, and link building.
And the higher a company ranks the more money it's likely to make. So this means that as an SEO expert companies and organizations are willing to pay you a serious amount for your services.
For example, you can choose to work for local SEO such as "cell phone repair near me" and "art consulting services." You can learn about SEO through YouTube tutorials or via online courses as well.
As a specialist in this field, expect to make an average of $47,727 per year. Transitional roles in this field include search engine evaluators and technical marketing specialists.
5. Social Media Marketing
The five main pillars of social media marketing include strategy, planning and publishing, listening and engagement, analytics, and reporting and advertising. These are all high-paying fields that don't require you to attend college.
Nowadays businesses use social media in different ways including:
To get feedback concerning their brand

A business may also analyze its reach, engagement, and sales.

To reach a specific set of following/audience
And that is where you come in as a social media marketer. You'll use different social platforms to connect with audiences to either increase sales, build a brand or bring positive traffic to a given site.
Some of the main social media platforms that you are most likely to use at the moment include Instagram, Facebook, Twitter, TikTok, LinkedIn, YouTube, Pinterest, and Snapchat.
Further, there are many social media marketing tools that you should be familiar with to help you get the most out of the above platforms. You can learn these skills through online courses or on-job training.
The annual salaries of social media marketers range between $27k and $69k.
6. Graphic Design
As a graphic designer, you can work for a magazine company, at an ad agency, or a newspaper. You don't have to complete a degree program to start working as a graphic designer or illustrator.
As long as you have a high school diploma, you can learn this highly marketable skill online or from a technical college near you that offers the same.
Graphic designers are responsible for logo creation, illustrations, designing banners, coming up with infographics, as well as making graphics for your marketing materials, in short, they creatively display brands.
Many job boards, like Fiverr, offer you the chance to display your portfolio and set your prices. seek jobs such as Fiverr. Expert graphic designers can make up to $69k per year working for larger companies.
7. Email Marketing
Email marketing is an round great skill to have and is also a high-income skill when it comes to making more money as a side gig. Almost identical to copywriting, this skill entails selling products and services through email.
It includes writing handy content in a common newsletter that has links to products that customers can buy from. And from the purchases they make through your links, you'll receive a commission.
You can learn this top skill online and you don't need a university degree to start earning as an email marketer. Remember to build a solid email list of subscribers, preferably more than 1k, you need to start by blogging to mass loyal followers.
This is a lucrative gig that can make you $66,029 yearly easy.
8. Course Creation
Next on our list of high-income skills without a degree is course creation. With the current increase in online activities, courses have become the zeitgeist of online marketing. It is a form of passive income that offers a highly profitable earning opportunity, even for a lifetime in some instances.
As a course creator maestro, you can pitch your course idea to businesses entrepreneurs who lack the technical skills for jobs such as freelance writing. This means that even with the free resources online, people are still willing to pay for a better understanding of the different remote jobs.
Online course developers make an average of $32 per hour which translates to over $66k annually.
9. Video Editing
Another high-income skill on our list today is video editing. When Covid 19 happened, many companies went remote ensuring that freelance video editing rose. Nowadays, there are many free tools able to create and edit videos, such as FilmMaker Pro, from wherever you are.
This means that becoming a great video editor has been made easier and through trial and error, you too can become an expert. You can get started by making high-quality videos using your mobile phone. Go for competition calls for ads from different organizations and make good money.
As a professional video editor, however, you might be needed to buy and learn how to use Adobe programs such as After Effects and Adobe Premiere.
Note though, that video editing can at times be difficult and tedious. Once you learn the ropes, your income should be in the range of $55k to $95k p.a.
10. Podcasting
Podcasting brings a wide range of opportunities that you can jump into. You can choose to become a podcaster or become a podcast editor. Your work as a podcaster is to prepare and distribute audio files using RSS to subscribing members.
However, you will have to make sure that you have good knowledge of the topics you'll be discussing. Nowadays content creators are turning to podcasting as an affordable way to reach large audiences. Podcast files can be also be uploaded to multimedia players like iPods at a cost.
On the other hand, as a podcast editor, your duty involves mixing audios, adding different elements as well as merging parts of a podcast. To become a qualified podcast editor a degree may not be needed if you have the required skillset and passion.
On the technical front, you must learn the ins and outs of podcast editing, how to use audio editing software, sound recording, and more. Podcast hosts can make up to $164k a year.
The Best High-income Skills
Below are some of the best high-income skills that are in high demand and continuing to grow.
1. Computer Programming
You've probably heard of coding before, it is basically the computer "language" used to develop apps, websites, and software. These "languages" include Javascript, HTML, Python, and Perl.
It is among the high-income digital skills that have a bad reputation of being "hard" to learn but that's not the case. You just need to learn a few terms and rules. After that, it comes quite easy to learn.
Further studies will provide you with the necessary skills to become a professional coder and work for a tech company or build a customized website yourself instead of hiring a tech master.
According to the Bureau of Labor Statistics, coders are making $42.88 an hour on average in 2021 (the salary comes to around $89k a year). With a quick search, you can learn to code for free or pay for an online course on platforms such as Skillshare and Udemy.
Learn the fundamentals of computer programming with step-by-step instructions through this top-rated course available for FREE on Skillshare.
2. Project Management
Project managers use specific knowledge skills, tools, and techniques to deliver a unique product, service, or result. It can be designing a road or building a bridge. And thanks to technology, you can start your project and it will help you build your skills.
Yes, learning and certifications are great, but that does not mean that you have to go to college to get a four-year degree in project management so that you can get employed.
Soon Google is starting its own Project Management training via Google Grow. Read on to get to learn more about Google Grow and what else they offer.
3. Blockchain Technology
Looking for high-income skills for the future? Look into the blockchain. This is a fourth industrial revolution (4IR) technology that seems complicated to most people, and it can be. But its primary concept is quite simple.
To bring you up to speed, a blockchain is a type of database that stores valuable information that is chained together.
This information is used in a decentralized way that each computer accesses, so all users collectively have control. More to this is that the different links between the elements of a blockchain are irreversible.
Learning this new technology is definitely a big plus and companies are looking for experts in this field left right and center! It may take a while but it is a high-income skill that you can learn for free online.
Glassdoor reports that blockchain tech is "worth hundreds of billions of dollars" with the median salary for blockchain jobs being around $84,884 annually.
4. Marketing & Sales
Sales is somewhat a bit different from the other high-income skills in this list. With this skill, you don't have to be a tech guru to earn from it. Some companies choose to hire salespersons to sell their products face to face, usually in business-to-business (B2B) type of ventures.
Sales are more of a talent that calls for being a likable person and having knowledge of the products to earn big. That doesn't mean you can not be trained to sell products; however, the most successful sale persons are born with "the gift of gab".
There are some excellent free sales classes on SkillShare that you may want to try.
5. Web Designer
By the title, a web designer focuses mainly on developing the UX [user experience] of a website using web builders such as Wix, WordPress, Squarespace, you name them.
Working as a freelance web designer will most likely earn you more. This is because most people have websites but don't know how the other side of the website works. And it's there where you come in as a web designer and offer your high-value skill.
It is also important to note that these two careers, Web design, and Graphic design are completely different. A web designer unlike a graphic designer won't create images or illustrations they typically work on branding and navigation of a site.
If you want to use this skill online, many free online classes will teach you anything you need to know about web design. The median salary in the field is $58,484.
High-Income Skills in India
Knowing some of the best paying skill sets can be a major factor in choosing a career path. And gone are the times when the highest paid professions were only those working in government, engineers, pilots, and doctors.
Its also worth noting that thanks to increased interconnectivity, the world is now a global village. So, together with the above onsite and online jobs, here are some more skills that can make you good money in India in 2022.
Data science

Machine Learning expertise

Developing blockchains

Software engineering

Chartered Accountancy

Investment banking

Management consultancy

Digital marketing
Read On: 21 Companies Offering Home-Based Consulting Jobs
Where to Learn High Income Skills?
You can learn easy high-income skills from many places, some can be self-taught and you don't need a college degree to acquire them. what's more, technology has helped improve how we learn things and we have ebooks, online libraries, and virtual courses to turn to.
So, if you are interested in making it big without any academic papers, here are some of the places to give your income a serious boost.
a) Books
You can learn skills that are highly profitable from books.
In the words of Charles W. Eliot, "Books are the quietest and most constant of friends; they are the most accessible and wisest of counselors, and the most patient of teachers."
Yes, whatever you want to learn, there's always a book that has information about it.
When you think of reading a book, what comes into mind is reading for pleasure. But there are other additional benefits that come with loving books, such as improved physical and mental health. Books also give you the nudge to start thinking beyond the boundaries.
You'll find that books have a wide variety of information from which you can learn many of the above skills. This is supported by the fact that in most cases, books are written by experts in a certain field making them reliable sources of top-notch information.
b) SkillShare
Apart from books, you can learn high-income skills online on different platforms.
For example, founded 10 years ago, Skillshare is an American online learning space where people learn a range of courses. Mainly the site lists creative design, entrepreneurship, creative arts, lifestyle, and technology skills.
You learn from educational videos, which you can stream or download from wherever you are. Experts on Skillshare typically focus on interaction rather than lecturing. The site offers a one-month freemium trial, after which you will be charged a monthly fee of $32 or $168 annually.
Skillshare has an app available for both Android and iOS devices. A highly recommended Skillshare alternative is Udemy.
Sign up for Skillshare and take in-demand courses for free!
c) LinkedIn Learning
LinkedIn has over 750 million users who are mostly on the platform to network for jobs. It is a professional site that boasts of having over 55 million companies as part of the expertise pool.
As such. you can also learn on LinkedIn through top LinkedIn users who share insights into their work. I find the site ideal for home-based business owners and freelancers.
Being a professional-minded website you won't find cat videos on LinkedIn! Also, the platform caters to users worldwide. This means that for high-income skills in Nigeria or Japan, you'll find a professional ready to coach you.
LinkedIn Learning, a subsidiary of LinkedIn, provides video courses that are taught by industry experts, falling into 3 categories: Business, Creative, and Technology.
d) Coursera
Psst, you will definitely love this, Google Career Certificates are now available! Even better, Google has partnered with Coursera to make its online courses accessible on the platform.
So what exactly is Coursera?
This is a global e-learning platform that provides access to online courses. More to this, their certificates are completely online, so there's no need to show up in person.
Here, you can learn high-income skills in fast-growing fields like IT, project management, data analytics, and UX & UI design. The best part is, that no prior experience is needed to enroll, plus you also get to learn at your own pace. The training and all the resources you need are offered for free!
Yes, you heard it right you will pay absolutely nothing!
According to Grow with Google "82% of Certificate graduates report a positive career impact in six months".
e) HubSpot
Are you interested in sales, customer service, content management, or digital marketing skills?HubSpot's CRM has everything you need for each one of these high-income skills to learn at home.
First off, there are over 120 customers in different countries who work with HubSpot. All you have to do is master their inbound methodology. You can kick start your journey by using HubSpot free tools or get more with their premium software.
f) Code Academy
If coding is something that you find interesting, then Code Academy is your go-to place. It is an American online platform that gives free coding classes in a variety of high-paying programming languages including Java, Swift, JavaScript, C#, Ruby, Python, C++, SQL, Go, and many others.
Code Academy does not only offer coding training but also analytics as well as website building courses. You'll be happy to know that many of their classes are offered for free. However, if you can enroll in the paid plan which offers additional learning tools, courses, and community support.
Want to learn code on the go, download the Codeacademy app on Google Play or App Store today.
High-Income Skills Reddit
What are examples of high-income skills according to online reviews and what do you need to get started in the different fields? Here is a look at what Redditors have to say about the topic:
This Reddit user suggested Sales. He suggested that you need to put yourself out there and sell your value and knowledge, as well as selling your abilities is all that matters most when it comes to making the most out of a career in sales.
Data Science also features a profitable skill on the thread.
The user above singles out Sales, Graphic Design, Bookkeeping, and Project Management. However, it's the response to their comment that caught my eye; Tom21212 advises that you explore different fields within your skillsets for a year. Then, commit 4 years to build up a profitable platform or portfolio that you can sell for a high income.
Check out these well-paying jobs for Engineers
FAQs
1. What are the High-Income Skills For 2022?
Blockchain

Project Management

Coding

Digital Marketing

SEO

Sales

User Experience (UX)

Video Editing

AWS Cloud Certifications

Copywriting
2. What Skill is Most Profitable?
To progress in your career and stand out from others, you need to have well-developed skills. The most profitable skills to learn are Digital Marketing, Copywriting, Tech Skills, Sales, Design, Video Editing, Project Management, Trade, Forex Trading, and a Foreign language.
3. What Skills Can Make You Rich?
To reap big from your brain, learn the following highly valuable skills; Copywriting, Investing, Accounting, Public Relations, Marketing, Sales, and Law. And to make the most out of these skills and other high-income skills for the future, be adaptable, work smart, and learn extensively.
4. What are the Top 10 High Income Skills?
Blockchain development

Computer networking

Software development

Web development

Management consulting

Artificial intelligence

Sales

Graphic design

Business management

Product marketing
5. Which Careers Make Millions?
Political Scientist

Anesthesiologists

Optometrists

Computer Hardware Engineers

Air Traffic Controllers

Physicists

Podiatrists

Marketing Managers

Pediatricians

Airline Pilots

Surgeons
Interested In Taking up a High-Income Skill?
If you look closely, there are high-paying skills in every industry. You may not know, but you could actually be sleeping on talent or knowledge that can make you a high-figure income. Be it writing, coding, people skills, or management, these are all skills that are in high demand and can earn you good money.
Start small, and with time, you can gain experience and the right network to connect you with top players in your career of choice.
If you need a nudge in the right direction for top skills, take your pick from the above list of high-income skills. It is also advisable to sign up for some of the courses mentioned in this post to sharpen your knowledge.
And since these are skills that don't require you to have the "right" academic papers, passion could be all you need. Find an Ebook or a YouTube channel that teaches a profitable skill and immerse yourself in it.
What's your idea of a high-income skill without a degree? Are you making money from it, and if yes, how did you gain experience? I look forward to hearing all about it below; leave a comment.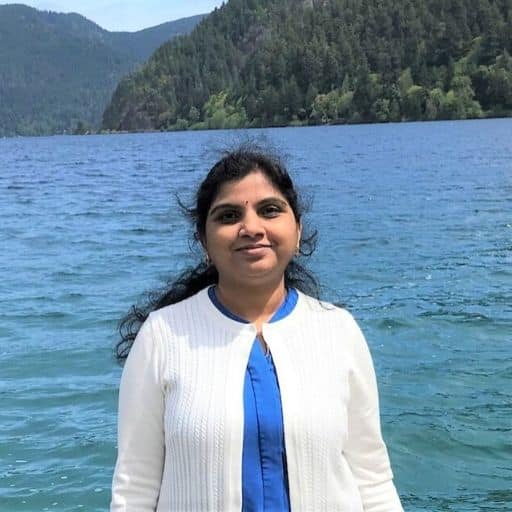 Howdy Folks, thanks for stopping by my blog.
I'm Swati, a proud mom, dedicated side hustler, full-time blogger, and a recognized millennial work-at-home expert. My expertise has been featured on esteemed platforms such as Forbes, CEO Blog Nation, Referral Rock, Vital Dollar, Databox blog, and many more. I have embarked on this incredible journey to share my firsthand experiences in the world of online income generation and to assist all of you in earning money from the comfort of your homes.
Join me in my mission to revolutionize the way we make money and achieve financial freedom. Trust me, it's not as challenging as it may seem!
Together, let's explore the boundless opportunities and pave our paths towards a prosperous future.