Have you heard individuals mention having a 7 figure salary while discussing their annual income? In short, it means having a salary with at least seven numbers, which should range between $1,000,000 and $9,999,999.
If you make a 7-figure income, we can simply say you are earning an amount of more than $1,000,000 (a million dollars) but less than $10,000,000 (ten million dollars) a year!!
As of today, making a 7-figure salary is possible. Why? Because of the improved technology and rapid growth in industries. But the figure is still a reserve for a very few in the world, basically C-level executives in large companies and international organizations.
Considering that six-figure earners are considered rich, people who make 8 figures are a notch higher in the pecking order. In this article, we are going to discuss the career paths that will make you earn a 7 figure salary with or without a degree.
And just so you know, if you have an idea for innovative products, making up to ten million dollars is within reach.
Let's kick things off with understanding the definition of a seven-figure income.
7 Figure Salary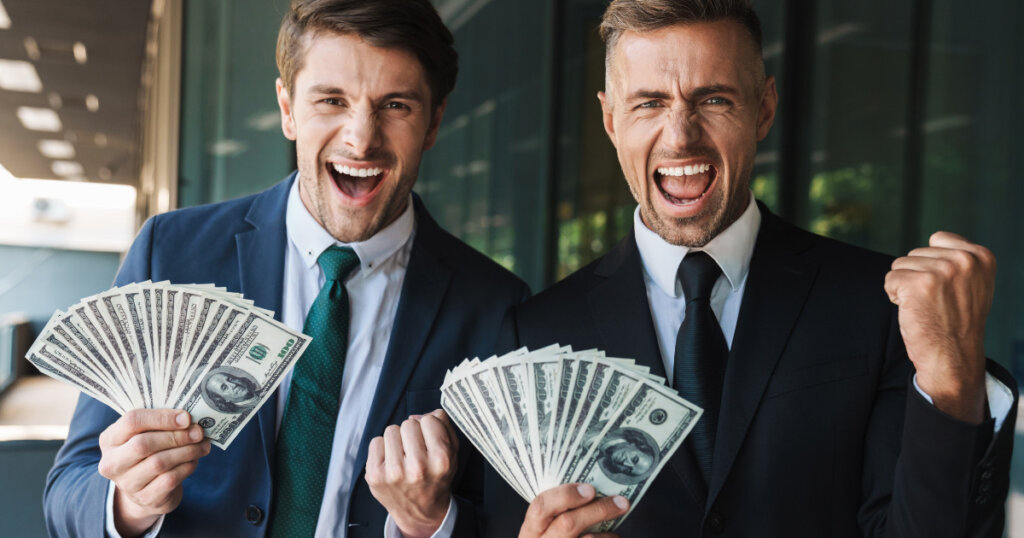 Before we talk about 7 figure salary let us first understand 5 figure, 6 figure, and 8 figure salaries.
5 figure salary is any income between $10,000 and $99,999.

6 figure salary

is an earning between $100,000 and $999,999.
A 7 figure salary is any amount between $1,000,000 and $9,999,999. This is usually an annual salary as opposed to a monthly payment. The personalities in this bracket make up a very small percentage of the population with Ivy League education and powerful positions in their industries.
An 8 figure salary is between $10,000,000 and $99,999,999. Anyone with an annual salary at this range is a multi-millionaire. This kind of salary is common within celebrity and political circles.
What Does 7 Figure Salary Mean?
A 7 figure salary is an annual salary that ranges between $1,000,000 and $9,999,999. It simply means that your annual paystub, paycheck, or payslip shows a gross salary with seven digits.
Believe it or not, everyone has the potential of earning a 7 figure salary. It doesn't matter whether you own a business or you are employed or not, all it takes is a sharp mind and unwavering self-drive.
7 Figure Salary Definition
If you are earning an amount of more than $1,000,000 but not more than $9,999,999 you can be described as an individual with a 7-figure salary. In simple terms, this is a salary with 7 digits.
The salary range is wide, but even making it to the $1 million mark puts you in among the very top crowd of one-percenters. Why is that? Reuters reports that five out of six of America's top 1 percent earn less than half a million dollars yearly.
The point is that a 7-figure salary makes you rich. However, the income does not make you extremely wealthy, especially if you fall in the $1m – $5m, and you have to work to maintain your lifestyle.
So, how many people earn seven figures in the US? Based on data from the IRS, around 154 million file tax returns. Out of this, 539,207 earn a gross income of around $1 million.
What this means is that among all the taxpayers just 0.35% earn a seven-figure salary. To simplify the numbers, fewer than 4 people in a random sample of 1000 people earn more than $1m.
As you ponder that, let's get to the careers paths that can make you a 7-figure salary.
Want to know who makes over $1,000,000,000? Proceed here
7 Figure Salary Jobs
The following 7 figure salary jobs are perfect examples of career paths that will help you earn a 7-figure salary by the end of one year. The trick is to come up with a new way of doing things or improving broken systems.
My advice is to think of a business idea that solves a problem, as opposed to starting a business with profits as your sole motivation.
1. Entrepreneur
An entrepreneur is a focused individual who decides to start up his own business overlooking all the risks the business might be exposed to. They aim to have bigger and better returns as the business takes hold.
As an entrepreneur, you need to find a way to attract more customers and have a great marketing strategy. Further, being an entrepreneur means that you are your boss.
For most business owners, it is difficult to measure their success depending on their salaries. This is because most of them barely show their income on their taxes thus making it impossible to identify their actual seven-figure salaries.
Typically, analysts look at the net worth of a company to determine what the boss makes. Businesses that earn you this kind of money include commercial firms, fashion lines, beauty products, and mobile apps.
Apart from identifying which idea to go for, you need to have a substantial amount of money to invest. Take the example of Jeff Bezos who put $10,000 of his savings to get Amazon off the ground. This is on top of thoroughly researching 20 possible things to launch on his brand new marketplace.
2. Enterprise Sales Representatives
Enterprise sales is a complex sale that is with lengthy contracts and long cycles. Most organizations use enterprise sales when they are targeting large and promising contracts. For these sales to get started there, must exist a sales representative.
Most of the reps are reported to earn a six-figure salary. So, with a good sales record, this is one of the best career paths to earn a 7-figure salary. According to ZipRecruiter enterprise sales representatives' annual income for top earners is around $117,000, a six-figure salary!
Knowing this, you have a better chance of hitting $1,000,000, which is the least amount for a seven-figure salary earner, by earning million-dollar commissions from large sales.
For you to be successful here, you need experience in sales and sales management. Typically, the work involves selling tech products and software.
3. Consultant
Consultants give organizations and individuals expert opinions depending on their field of expertise. They also provide strategies on how you can avoid problems and how you can improve business performance.
As a consultant, you can make a six-figure salary or a seven-figure salary depending on your field and experience. The good thing is you have the right to set your rates either hourly or per project. These rates can hit millions of dollars are at times.
Top consultant earners in the United States make approximately $88,935. This means that if you are determined to earn more it is possible.
For you to become a successful consultant you need interpersonal skills and a degree. And to make a $1m+ salary, you should also be innovative and target high-paying consultancy jobs. The prime fields to work in include technology, sales, investment, and human resource.
4. CEOs
Chief Executive Officers are the backbones of business organizations. They are fully responsible for implementing plans, proper management of the business for a smooth operation, and setting long-term plans for the business.
The median salary for CEOs is around $243,672 which is almost $117 per hour. In addition, according to Indeed.com, some top executives earn around $450,000, putting them in the 1% category. If you add the bonuses and allowances that come with the position, the job pays you 7-figure easily.
If you have impressive leadership skills this is your time to shine as a CEO. Also, a Bachelor's degree in Business/Economics/Finance plus an MBA is an added advantage.
The job is so vital in a company that most founders prefer holding the position. One of the most famous people with the title is Elon Musk, the CEO of Tesla, and Tim Cook, Apple CEO.
Bloomberg reported Musk's salary as $6,658,803,818 in 2020. And yes, that's a 10 figure salary! And just to illustrate why innovation is called for in this job title, a year earlier (2019) Musk made $595,266,817.
5. Investment Bankers
If you are thinking of 7 figure salary careers, investment banking is one of the paths you should take. These are more financial advisors responsible for advising a corporation or an individual on their financial status.
Some examples of the richest investment bankers are:
Nathaniel Rothschild whose net worth is estimated at $5 billion

Ken Graffin whose net worth is around $8.6 billion

Jorge Paulo Lemann whose net worth is about $30.8 billion
The above examples should motivate you enough. To get more of such click here!
For you to enter this exclusive club of bankers, you need a bachelor's degree in finance or a related field. This will take at least 4 years followed by a career as an investment banker earning six figures in a mid-level firm. After making a mark, you can then move to the big leagues.
6. Celebrities and TV Stars
As a TV star, you just use your talent to your level best and earn millions. This career is not for everyone though, you need to be passionate about what you do. The field is dominated by both men and women, which cannot be said for titles such as CEO.
For example, according to Forbes Magazine, Sofia Vergara is a TV star who earns $43 billion. Other divas in the field include Angelina Jolie who earns $35 million and Gal Gadot with a $31 million paycheck.
Becoming a TV/movie star does not happen overnight, you need to be well trained in an acting school and be ready to take minor roles as a beginner.
7. Professional Sportsperson
Imagine receiving payment for your physical performance, not bad, right? As a professional sportsperson, you channel all your energy to a sport that you are best in.
If you are a sports lover, you already know what I mean. Look at Conor McGregor, the biggest star in martial arts with a $30 million paycheck from a single day in the ring.
Despite being compensated after participating, they usually get endorsements from different sponsors like Coke and Nike. And for most of these modern-day gladiators, it's from the off-the-field activities that they make the most money.
For instance, McGregor made $158 from selling his shares in a whiskey brand. That's a 9-figure payday!
The idea here is to be the best in what you do and if in a team, become the icon as is the case with the likes of India's Virat Kohli– cricketer who made over $34m in 2019 alone.
Check out more of the highest-paid athletes here!
8. Medicine
Medicine is one of the best-paid professionals. Look at professionals like gynecologists, obstetricians, and surgeons. The field will help you earn a 7-figure salary or even more but the stakes are high with mistakes being extremely costly.
As such, the qualifications of doing medicine are strict and have to be met for you to practice. For starters, be ready for around 8 years in medical school. Next comes residency in a hospital or clinic lasting anywhere between 3 and 9 years.
In total, you could be looking at an extra 17 years after high school before you qualify to see patients unsupervised. But this should not stop you from reaching your goals, just put your brains to work and be on your way to making a million bucks a year.
A medical doctor in the United States makes around $400,000 annually. And a cardiologist makes $351,827 per year.
9. Technology
Technology is the knowledge of dealing with applied science in different fields such as engineering. This is a broad area since you can specialize in different areas like;
Computer

Aerospace

Chemical

Electrical
According to Glassdoor, software technologists on average earn $106,865 per year. As you work your way up the ladder, you can aim for a Chief Technology Officer post that will make you a 7 or 8 figure salary. Case in point, in 2019 the CTO of Facebook Mike Schroepfer reportedly made a salary of $785,385 and $1,295,885 in bonuses.
Also Read: Remote Jobs for Engineers
9. Finance
Working in finance might be challenging because you are dealing with large values of money. Finance is also broad since it covers industries such as banking, investment, debt, and capital markets.
The median salary of a chief financial officer in the US is approximately $395,004 with bonuses and other benefits topping the take-home to $1m+.
To work in the finance department, you need knowledge in accounting and business management plus prowess in math. You'll also need certification from professional bodies.
10. Corporate Lawyer
A corporate lawyer represents the one-percenters and corporation in legal matters. They specialize in several areas including taxation, bankruptcy, securities, and intellectual properties.
Top earners corporate lawyers in the United States earn around $334,000 per year. As a lawyer, you get bonuses depending on how experienced you are and the kind s settlements you get your client.
To become one, you need a law degree which is around a 5-year study. In the US, you also have to pass a"bar" exam which is not that easy: According to the NY State Board of Law Examiners, in 2020 only 66% of all exam takers passed. and for those who repeated, only 29% passed.
7 Figure Jobs Without A Degree
Are you looking for 7 figure salary careers that don't require a degree? Wondering how can I make a 7 figure salary? Try the following jobs.
11. Air Traffic Controller
The median annual salary of an ATC is $114,757
Air traffic controllers use technology to guide planes on the ground and in the sky. They help pilots fly efficiently and safely.
If you are wishing to work as an air traffic controller, you need an associate's degree in AT-CTI, 3 years of experience, and must have completed four years of college.
Click here to analyze different salary ranges by state.
12. Influencers, Youtubers, And Bloggers
The average salary for social media influencers is around $46,703 while Youtubers make $52,806.
The career comes with high prospects of making top salaries from just gaining followers and creating traffic on your posts. As such, social media has become the best platform to earn passive income hourly even in your sleep.
You don't believe me? Christiano Ronaldo is among the highest-paid star on Instagram. He makes around $1.6m per post. While Kim Kardashian West is the highest-paid social influencer- $500,000 for every sponsored post.
And before you say that the pay rate is for celebs, consider that little-known Ariana Huffington, a blogger, earns $250 million per year.
What's more, no school certificate is needed to start earning via social media. Attract followers on your channel and with time you can be among 7 figure salary earners. Basically, this is an area that can see you make money from a hobby such as blogging.
13. Fashion Designer
Fashion designing is all about passion for fashion. You need to be creative and unique to get noticed in a market that is already filled with brands like Prada and Gucci. Nevertheless, if you have what it takes, this is one area where you can make $1,000,000 fast.
US News has the top earners in the industry making $100,830 yearly. These are usually patternmakers and designers working for big labels. The owners though make seven figures or more.
Miuccia Prada is a fashion designer who started with black nylon backpacks and handbags. She is currently worth around $12.4 billion and makes over $10,000,000 annually.
14. Web Developer
Web developers create web content and also develop web applications. This is a job that is in very high demand with the potential of making you seven figures from big jobs.
You need to understand computer programming, how to code, and be experienced in web development. To make it big, consult on high-value web and app development jobs. Developers on this Quora thread also advise you to delegate duties, leaving you free to expand the business.
Also Read: What Happens When a Company Terminates or Layoff You?
Ways To Generate a 7 Figure Income
For you to start earning a 7-figure salary you need to set your own goals, understand your major strengths and finally have plans on how to work towards fulfilling your goals. Having that in mind you can also add the following;
Have multiple sources of income. You don't have to fully rely on a single source of income. Have several options.

Make use of social media as one of your marketing strategies and start generating a 7-figure income.

Be creative and innovative with your products to beat your competitors.

If you can work online, I would recommend you go for it. Start with a website to ensure online presence. This is the perfect way to start a 7-figure salary freelancer path.
Ready to make a 7-figure income?
Having a seven-figure salary is possible. You just have to be ambitious and choose a suitable career path to help achieve your goals. The good thing is that if you are out of college this article covers the jobs and qualifications required to make you a one-percenter.
It's worth noting that almost everybody has zero clues on what they are doing during the budding stages. At one time, even those who make 10 figures were beginners. So, just getting started and soon you will become the boss.
Don't forget to leave a comment below!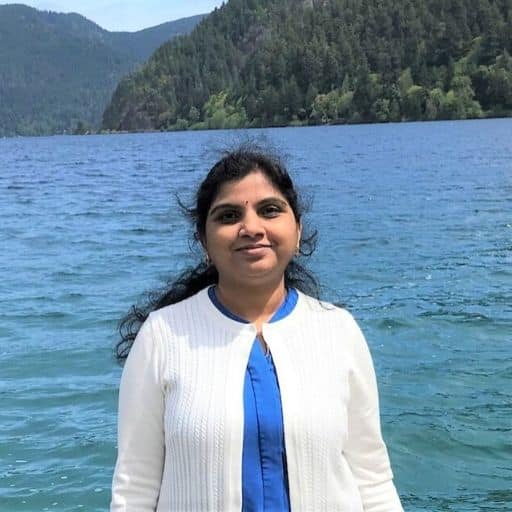 Howdy Folks, thanks for stopping by my blog.
I'm Swati, a proud mom, dedicated side hustler, full-time blogger, and a recognized millennial work-at-home expert. My expertise has been featured on esteemed platforms such as Forbes, CEO Blog Nation, Referral Rock, Vital Dollar, Databox blog, and many more. I have embarked on this incredible journey to share my firsthand experiences in the world of online income generation and to assist all of you in earning money from the comfort of your homes.
Join me in my mission to revolutionize the way we make money and achieve financial freedom. Trust me, it's not as challenging as it may seem!
Together, let's explore the boundless opportunities and pave our paths towards a prosperous future.