Have you ever wondered what earning a 10-figure salary would feel like? It would definitely feel like a billion dollars, literally! Let me explain:
A ten-figure income is a salary that starts at the first 10 figure value which is $1,000,000,000. This is a billion dollars or a thousand million. Values within the 10 figure range start at a billion and go up to $9,999,999,999 – that's ten billion less a dollar.
Notably, 10-figure salary jobs are not jobs you wake up into in a day. Earning that much takes a journey that may sometimes start with humble beginnings and more often than not, a fair share of challenges.
Also, a 10 figure salary may not necessarily mean getting an annual salary of a billion dollars, but that your net worth is at least a billion, hence the name billionaire. This means that you can afford the lifestyle of a billionaire year in year out.
This article explores what making 10 figures in income means, what people in this salary range do for a living, and just how good a billionaire's salary is.
What Does 10 Figure Salary Mean?
Figures simply mean digits, so in this case, a figure that comprises 10 digits. For example, if your salary is 4,000,000,000, this is ten figures as opposed to 4,000,000 which is a 7 figure salary because it has seven digits.
So, what does it mean to earn a 10-figure salary? Let's break this down into an hourly rate.
Say you make at least 1 billion per year. Assuming that by the time you become a billionaire you are making money both passively and actively, we will use the total number of hours in a year to get your hourly earnings.
24 hours x 365 days = 8760 hours in a year
So, $1,000,000,000 / 8760 hours = $114,155/hour
If we use the upper limit of the salary figure, $9,999,999,999 the hourly rate becomes $1,141,552/hour.
$9,999,999,999 / 8760 hours = $1,141,552 per hour
A 10 figure salary means that you can make anything from $114,155/hr – 1,141,552/hr before taxes- every hour every day of the year.
Looking at salaries such as $60,000 per year, the amount is usually from a typical day job. This is in contrast to a billion dollars that points to a steady round-the-clock flow of money. It's with this in mind that a billionaire is said to make money every hour of every day.
That said, a 10-figure salary is categorized into three parts: low, mid, and high ten figures.
Low 10 figure = $1,000,000,000 – $3, 999,999,999.

Median 10 figure= $4,000,000,000 – $6,999,999,999.

Top 10 figures are anything between $7,000,000,000 – $9,999,999,999.
A person in the lower 10 figure category makes much less than the one at the top.
10 Figure Salary Jobs
First things first; no single job title will earn you a billion-dollar income.
This kind of income is, however, possible with certain careers, roles, and companies including technology companies, big fortune inheritance, and influential media personalities and businessmen- the more the number of salary figures, the fewer the individuals.
Certain people have managed to beat the odds and achieved this ambitious goal including the likes of the founder of e-commerce giant Amazon Jeff Bezos and software developer Bill Gates. They are "founders" as opposed to employees.
As we take a closer look at these individuals, it is apparent that anyone with a great idea and a good dose of resilience could turn it into a very profitable business, the kind that earns figures north of 1 billion in income!
Keep an eye on the tips that can make you a billion-dollar paycheck!
Who Makes $1,000,000,000?
To get you on the path of making a billion dollars let's look at the leading billionaires in the world. Pay close attention to their companies, milestones, and career paths that made them the alphas earners in the universe.
1. Bill Gates
Source of wealth – Microsoft, Self Made
Aged 65, Bill Gates is the co-founder of Microsoft, the world's largest software business. Gates founded Microsoft with Paul Allen has been included in Forbes list of the World's Wealthiest People since 1987.
Back in 1975, Bill Gates, then a Havard dropout, and his co-founder started Microsoft amidst a shaky footing but a very strong shared enthusiasm for computers. By 1979, the company was already grossing $2.5 million and $16million by in 1981.
As of May 2021, Bill Gates's net worth is estimated at $144 billion.
Gates has invested in dozens of other companies including Canadian National Railway, AutoNation, and also owns one of the largest farmlands in the U.S.
Tip 1 – Think of how to monetize your hobbies.
2. Jeff Bezos
Source of wealth – Amazon, Self Made
Bezos's net worth is around $191.8B. He founded the e-commerce giant Amazon in 1994 out of his garage in Seattle. Later, he became executive chairman on July 5, 2021, this is after stepping down as CEO.
Amazon Prime is the online retailer's subscription service that enables users to qualify for expedited shipping, media streaming, and other exclusive digital services. Surprisingly, Amazon flourished during the pandemic with its revenues from 2020 increasing by 38% to $386 billion.
To share Bezos the success, get started with home-based Amazon jobs.
Tip 2 – Think big.
3. Alice Walton
Source of wealth – Walmart, Inheritance.
Alice Walton is the only daughter of Walmart founder Sam Walton. She is also Chairman of Crystal Bridges Museum of American Art. Her real-time net worth is about $67.2B.
She's the richest woman in America with a fortune of $33.5 billion derived entirely from her late father's retail behemoth shares. Unlike her siblings, she has focused on curating art, rather than working for Walmart.
She started the Crystal Bridges Museum of American Art in her hometown of Bentonville, Arkansas in 2011. The Walton Family Foundation put another $1.2 billion into Crystal Bridges. Its stunning verdant setting and art collection are worth more than $500 million!
Tip 3 – Do not squander your inheritance.
4. Elon Musk
Source of wealth: Tesla and Space X
Elon is worth around $185.7B and is one of the fastest-rising billionaires in the world. Born in South Africa, the business magnate has a Bachelor's in economics and physics.
His path to the big leagues kicked off when he and his brother Kimbal co-founded Zip2, a software company. Less than 5 years later, they sold the company for around $307 million. The next big step was forming PayPal, a financial tech company, currently with an equity of $16.929B.
Today Musk is known for coming up with somewhat controversial and out-of-this-world ideas. What's not in doubt though is that he is the person to watch in the financial world. His best-known companies include Tesla, with eco-friendly and driverless vehicles.
Wondering what billionaires do with their money? Well, if you are Musk, you go to space! He is planning to go beyond earth soon aboard Starship, a spacecraft made by his company Space X.
On the philanthropy front, Musk is working on beaming the internet to every point on earth through a series of satellites (over 1700 in space to date).
Tip 4 – Unconventional ideas move the world.
5. Mark Zuckerberg
Source of wealth: Facebook, Self Made
37-year-old Mark Zuckerberg is one of the youngest billionaires in the world. He is the co-founder and CEO of the social media giant Facebook. The company is worth around 128 billion in equity with Mark's own net worth at over $134 billion.
Facebook started in a dorm room and served just a few campuses around Havard University where he attended. That was back in 2004 (at age 19) before the site expanded to reach a billion users in 2012. This is the same year the company went public with Mark retaining 15% of the shares.
Some of his milestones include becoming a billionaire at age 27, long before his company started trading publicly.
In keeping with the fascination that billionaires have with space, Mark co-founded the project Breakthrough Starshot in 2016. The research aims to send spacecraft to other solar systems.
Tip 5 – Keep controlling shares in your start-ups.
6. Diane Hendricks
Source of wealth: ABC Supply
Diana Hendricks is estimated to have a net worth of $11b. Her wealth is from ABC Supply, a wholesale distributor of building materials. She is a self-made one-percenter having co-founded the company with Ken Hendricks, her late husband.
This power couple became partners in business in 1975. Both were in real estate with Diana a realtor and Ken a contractor. They pooled their money to secure a loan that saw them found ABC Supply with Ken at the head.
Together they built their brainchild into one of the largest private-owned companies in America. When her husband passed in 2007, she took the helm and guided the company to new heights.
Under her leadership, the company acquired 2 rivals; Bradco and L&W Supply. Currently, the company runs around 800 branches with a revenue of over $12 billion.
Tip 6 – Buy out your competitors.
7. Doris Fisher
Source of Wealth: Gap
Have you ever faced a problem and ended up with a business idea while looking for a solution?
Such is the story behind Gap, the famous American worldwide clothing retailer. The co-founders, Diana and Donald Fisher decided to start a clothing line when they had difficulty finding a fitting pair of jeans.
They founded Gap in 1969 with $63,000. She held an active role in the company, serving Gap's merchandise from the day it opened its doors in 2003. That's over 30 years of strong work ethic.
Diana holds a bachelor's in economics, knowledge that can directly be attributed to the companies unrivaled success. Gap has over 3,700 stores worldwide with over $135,000 employees.
Tip 7. Find billion-dollar ideas from everyday problems.
Is a 10 Figure Salary a Good Salary?
A 10 figure salary, which makes you a billionaire, is beyond good. It can afford you a lifestyle that only a few others can afford.
According to Gobanking Rates, the life of a billionaire can cost $134,601 or more daily – that's like spending a whopping 6-figure salary daily!
And this estimate can increase easily because it is based on relatively low limits but yes, billionaires can totally afford it.
The daily expenses include the cost of paying for and maintaining luxurious assets and a lifestyle worthy of a billionaire.
To mention but a few, we are talking about at least a sprawling mansion, fancy car, a yacht, personal servants and attendants, home maintenance, lawyers and legal fees, private travel…the list can go on and on.
Check out what other items only billionaires can afford.
Also Read: Types Of Layoff and Termination
The Takeaway: Making a 10-figure Net Worth
It is possible to earn 10 figures?
Truth be told, this may take decades of running a business or an extraordinary business idea. It also helps to keep a hawk-eye on the financial, social, and economic trends. This can will help you predict, to some degree, what may sell big in the future.
For example, a good number of today's tech billionaires started their empires by embracing the dot com wave of the 1990s. Right now, it's evident that crypto will one day (soon) take over the physical monetary system.
While you may not understand how the switch will happen, just look at how the likes of Elon Musk are treating digital currency. A few months ago, Tesla bought Bitcoins worth $1.5 billion and is on course to accept the currency as payment.
Pssst, how much crypto do you own? What other trend can we jump on for a ten-figure salary in the future? Share your insights in the comments.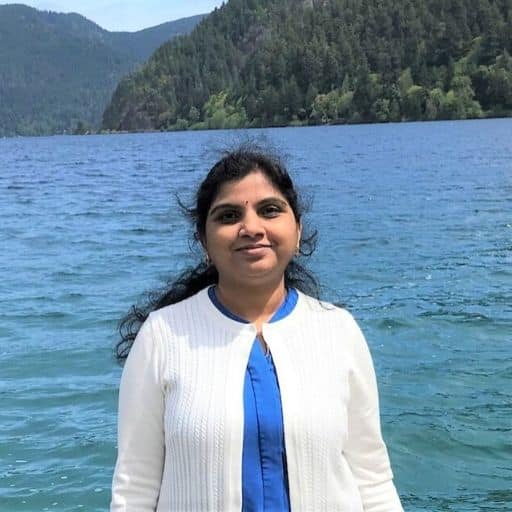 Howdy Folks, thanks for stopping by my blog.
I'm Swati, a proud mom, dedicated side hustler, full-time blogger, and a recognized millennial work-at-home expert. My expertise has been featured on esteemed platforms such as Forbes, CEO Blog Nation, Referral Rock, Vital Dollar, Databox blog, and many more. I have embarked on this incredible journey to share my firsthand experiences in the world of online income generation and to assist all of you in earning money from the comfort of your homes.
Join me in my mission to revolutionize the way we make money and achieve financial freedom. Trust me, it's not as challenging as it may seem!
Together, let's explore the boundless opportunities and pave our paths towards a prosperous future.