Hobbies that make you money can be a money-minting hustle. We mainly use our hobbies for leisure, or maybe to develop a certain skill, or even as a way of making virtual friends. But what if you could make money from your pastime activity?
Well, many of us want to stay at home and do more of what we love and earn an income from it, right? As such, hobbies that make money can be the exodus of setting yourself up financially.
And no hobby is too small; from playing video games for money to earning from your doodles there is no limit to what can make you money.
Many people have turned their money-making hobbies into full-time careers. You may have no idea but there are tons of interesting things that you can do and even get paid for it and most of them can be done without spending a penny.
So, if you're determined to turn your hobby into a profit, take a look at the following most lucrative hobbies that you can earn.
Mom Hobbies to Make Money
There are tons of interesting things that you can do as a mom, especially as a stay-at-home mom and get paid. These hobbies can also be profitable hobbies for men too!
Read on to learn more about these simple and stress-free ways of earning.
1. Cooking or Baking
If you love to prepare creative dishes, you should not let your talent go to waste. Of course, you could offer services such as baking birthday cakes or wedding cakes. Or you can even choose to open a restaurant. However, running an eatery requires an insane amount of work.
On the other hand, you can create a food blog, launch e-books for popular recipes, and sell them to your readers. In fact, there are multiple ways you can earn money with your cooking or baking skills.
Need some help getting started? Here's a step-by-step guide on How To Create 10 e-books Per Week On Autopilot And Make Passive Income Every Month!
If writing a recipe book seems tough to you, you can create a youtube channel, shoot cooking videos and share them with your subscribers to earn money.
2. Sewing
Do you know how to sew? Well, most people don't, so you can definitely make the most out of this skill. You can sew anything from clothes to pillowcases, blankets, and more.
Another way to earn from the hobby is by teaching people the skill, offering alterations and repairs, making custom clothes for your clients as well as creating and selling home decor. You could start by selling knit items to friends or family, build up to people around your local area, and pick it up from there.
Learn how to Get Paid for Cross-stitching
3. Teach New Languages Online
Tutoring might not be everyone's cup of tea, but if you love imparting knowledge to others, this is your answer hobbies to do at home to make money!
Teaching languages online, particularly English, is a reputable job that you can take up online and get paid a good amount for it.
This gig is basically online tutoring. All you need to do is sign-up for an online teaching site like VIPKid and teach English to Chinese kids (4-year-old and above).
And you're not limited to only English; they're also platforms looking for people to teach Japanese, French, Italian, Spanish, and other foreign languages.
This is a good option for college students, stay-at-home moms, dads, and side gig lovers looking to generate some extra income. You can also make it a full-time gig but you have to be willing to work late nights and early mornings, and especially on weekends.
The pay for remote teachers ranges from $14-$22 per hour. Most people in the industry make $20/hr. So, to make $2000/month you'd need to work roughly 25 hours per week. However, depending on the platform, you'll have to account for taxes.
Requirements:
Click here to read more on how to make money as a teacher.
Other online tutoring platforms to get started
Money Making Hobbies for Retirees
Whether you're looking for hobbies that make money for stay-at-home moms or retirement hobbies that make money, many of the ideas on this list of hobbies that make money can be a fun way to earn money online.
Take a closer look!
4. Drive People Around
This is the perfect job for those who enjoy driving. All you need to do is drive people around the town and get paid on your own schedule.
You might choose to work with Uber or Lyft. These are ride-sharing apps that have opened up more possibilities for drivers and bikers around the world.
Click here to get started with Uber.
You can also choose to do food deliveries with UberEats for a chance to earn over $10 per hour.
No time to drive around people or make deliveries? Instead, list your car on Turo. This is a car rental marketplace where travelers rent cars from local hosts around the world. Find out how much can earn from their calculator.
The platform is available in the US, Canada, and the UK. It's also free through an app for both iPhone and Android users. The best part is that there are little or no limitations to the kind of vehicle you can list here. Be it a truck, SUV, convertible, or minivan, get it off the parking lot and start making money today!
According to their calculations, the average amount you can earn from a single car is $10,516 per year. That's a 5-figure income!
5. Create an Online Course
Online courses are in demand nowadays. I've seen people making around $100,000 per month, and not to forget it's a great source of passive income too.
If you have good knowledge of any particular topic such as cooking, sewing, dancing, playing music, and so on, you can create a 10 to 20 minutes video and upload it on the web. And if your course is in demand, there's no looking back.
There are many popular platforms out there where you can host your videos. These include Udemy, Skillshare, Coursera, and Teachable. All you need is to shoot a series of short videos, prepare slides, or write articles. The idea is to deliver content in whatever form you are comfortable with and upload it to earn a decent income.
This Complete Guide to Selling Courses on Udemy will help you find the perfect course topic.
Creative Hobbies That Make Money
If you're creative, may it be prowess in music, photography, or graphic illustration, there is a high demand for artistic impressions of all kinds. Some of the best hobbies that make money as a creative include:
6. Music
Do you have a killer voice or the ability to play musical instruments on a pro level? If the answer is yes to any of the options, then there are plenty of opportunities for you to earn money. For starters, you can post your music videos online and earn money from downloads.
Not just that, but you can even compose music for small projects and get paid for it. In addition, you can also listen to unsigned bands and artists online and submit a review at Slicethepie and earn.
On the other hand, you can work as a DJ. There are plenty of weddings and events that provide opportunities to make some extra money. The best part is that technology brings some new possibilities, like teaching online lessons through sites like TakeLessons and Lessonface.
Additional Read: How to Get Paid for Music
7. Photography
Do you love taking photos as a hobby? Humans are visual creatures which means we love to enjoy the sight of beautiful stuff. If you have the skill to capture stunning photos, then this could be one of your options for hobbies that make money for men. What's more, several sites pay for your photos.
You can earn passive money by setting up an account on major websites such as Flickr and Shutterstock. They add your photos to their galleries and pay you a percentage when buyers download them. You'll be surprised to know that you can earn up to $100 for a single photo!
Better yet, you can set up a photography blog, populate it with your collection, and sell to get 100% of the sales. If that's something that interests you, find your niche and start selling pics.
Interesting Read: The Ultimate Guide to Selling Your Toes or Feet Pictures
Hobbies that Make Money from Home
Wondering what hobbies can I do at home? I got you covered. Below are hobbies that don't require you to move from your house. These are money gigs that offer the perfect family-work balance, especially for home-based freelancers.
Check out this list!
8. Posting Videos
Do you love capturing everyday moments with your camera? Then this monetization model is apt for you. The hobby is somewhat similar to blogging, in that you can create video content on any topic that you're familiar with.
You can upload original enticing videos (dance/art videos, tutorials, etc.) and earn money.
YouTube is a well-known platform for video sharing. But, there are many others like Vimeo, Video on Demand, and The Vault, that offer video monetization opportunities.
Create a YouTube Channel, enable monetization, and connect it to your Adsense account to start making money from advertising. Ad clicks, selling sponsorships for your shows, and promoting affiliate products are other ways to help you reap the most out of YouTube
However, keep in mind that YouTube accepts a channel for monetization after it crosses 10,000 views. You can also tap into other sources of income for your videos, but they all need a solid viewership and subscriber count. The more viewers you get, the better money you make.
Most importantly, make sure your videos are engaging by shooting in good light and using video editing software for clarity.
How does growing a beard on camera sound? Find out how TimeBucks.com pays for such videos.
Additional Resource: 7 Ways to Earn on YouTube
9. Making Crafts
Making crafts is among the top talents that make money.
If you are skilled in making some kind of crafts you can make good money from popular sites like Etsy and Shopify. These are online marketplaces where you can list and sell hand-made items. The platforms are easy to use, mobile-friendly, and come with millions of potential customers.
Crafting hobbies that make money include handmade goods, DIY crafts, jewelry, artwork, and so much more. You can either sell your products through a shopping site or on social media from where people can place orders. Check out these posts for guided steps:
Easy Hobbies to Make Money
After in-depth research, I've put together some of the easiest and best hobbies to make money from. I'm talking about hobbies that don't require you to change your routine to earn that extra dollar.
10. Watching Videos Online
If you like watching entertaining videos, wouldn't it be great to make money for every minute you spend glued to the screen? There are actually several different companies that will pay you to watch sponsors' videos online.
Chances are you've already heard of these sites. My favorites include Swagbucks and InboxDollars which pay you for watching videos, playing games, and taking online surveys for free gift cards. Swagbucks also pays for surfing the web and shopping online.
Both are legitimate and can help you start earning today. They are also great for earning gift cards to your favorite retailers like Amazon or Walmart without much effort.
Prefer to get paid in cash? Simply redeem your virtual points to get cash back from PayPal.
Earn a free $5 Swagbucks signup bonus here
11. Sharing Your Opinion
If you enjoy answering questions and sharing your opinions, this could be a good fit for you. There are no special skills required and the best part is it's free to join these panels.
Reputable companies and popular brands hire market research companies for user data on their products and services. In turn, the researchers create survey forums and share commissions with participants.
Typically, online surveys are easy to answer and take about 5-15 minutes to complete. You'll be rewarded virtual points for each paid survey you complete. The rewards can be redeemed for either cash or gift cards, depending on the panel.
Here are a few reliable survey sites that'll make a decent income within minutes. You can simply sign up and offer your valuable advice whenever feasible.
Sharing your opinion is one of the easiest part-time hobbies that make money online and can be done in your free time!
Unusual Hobbies that Make Money
What passes for a hobby varies from one person to the other. What if I told you that even the weirdest and unusual pastime activity can make you money?
12. Traveling
Did you know that you can earn money just for traveling to exotic destinations for free? Yes, this is no joke.
Many travels and tours companies offer free trips to beautiful places and allow you to vacation for free just for a review in return. If you're not in a position to travel all the time, you can become a part-time travel blogger and do weekend trips.
All you need to do is write a review of your experiences in different spots and get paid per review. This is in addition to getting all-expenses paid exotic getaways. In simple terms, you become a travel blogger, always on the move and making money.
However, there is one small catch. To grab more of these sponsorships, you'll need to have a personal blog. So set up a travel blog and upload some of your best holiday photos and articles to attract travel companies.
13. Investment and Banking
If you have strong knowledge about investment then you can choose to invest money in funds, stocks, and shares. This can actually fetch you a very good amount of income.
Get started with The Motley Fool investment guidelines through their website, podcasts, books, newspaper columns, and radio shows. Pay close attention to their tips on mutual funds and premium investing services.
If you are a first-timer, it is advised that you start with a small amount and do it under the Motley Fool's tutorage. The company has been a trusted resource for several years and is known to help small investors get a good return on investment (ROI).
Note: If you're thinking of starting small, another great option would be "ACORNS".
Acorns is a spare-change savings app that makes investing easy. Over 3 million Americans use Acorns to help set aside a little from their everyday purchases. This micro-investing app helps people save and invest money for the future without you even realizing it.
>>Click here to Download Acorns and Start Investing Today<<
14. Gardening
Gardening and landscaping are perfect money-making hobbies for men. Apart from doing it as a hired hand, you can grow your own produce and sell at farmer's markets, flea markets, or road stands.
Aside from that, many people don't have the time to work on their farms, but they're happy to pay top dollar for great service. If you think this could be for you, start by asking around in your neighborhood for gardening leads.
15. Shopping
There are many cheap hobbies that make money and shopping, either in-store or online, is one of them.
Now instead of spending money, you'll actually be able to make money through shopping. This is a dream come true for all the shopaholics out there. It can take many forms, from grocery shopping to clothes and any other items you can think of including luxury cars for clients.
You can also choose to become a mystery shopper for a company. You help companies enhance their level of customer service. BestMark is one such A+ BBB accredited company that offers 10,000-plus mystery shop assignments each month across more than a dozen industries.
The company will pay you for giving them reviews about different products and services. Not just that, they also offer you free gifts as well. This means that you are getting paid for what you love to do the most.
Sign-up here to become a mystery shopper and earn some extra income.
Money Making Hobbies for Couples
It's not uncommon to find couples who cherish working together. Work aside, it's probably your love for similar hobbies that brought you together, right? How would it feel to pass the time with your mate and get paid for it? Well, that's what the following gigs are all about.
Have a look…
16. Freelance Writing
Is writing your passion? This is one of the best money-making hobbies at home. From writing web pages to reviews, there is a lot to choose from. Start with what you're an expert at or something that you're interested in learning. It could be sports, fashion trends, social media, or business.
You can put your writing skills to work in 4 prominent ways:
Become a Blogger

– Write about a topic you are passionate about and make money on the go.

Freelance Writer

– You get paid to write for bloggers and small business owners.

Sponsored Posts and Reviewers – Get paid for product reviews and articles for magazines and publications.

Finally, professional writers, novelists, and technical writers need no introduction.
Freelancing offers amazing flexibility and there is always a perennial demand for writers.
Nowadays, there are numerous sites to help you earn a decent income as a freelancer. You can work when you want and also choose the amount of daily workload. Some people even make freelancing their full-time careers.
Ready to dive in?
Download this FREE copy of 200+ writing niches to find yours' and get started with ease. Pursue your writing career with utmost confidence and let Gina take the lead to help you achieve success with her course – 30 Days or Less to Freelance Writing Success.
These are resources from Gina Horkey who runs her own freelance writing business. She started earning $4,000 per month on the side within just 6 months as a freelancer. Today, she coaches people on how to build a freelance writing career in just 30 days. Most of her students leave behind their 9-5 jobs and make a full-time income from home!
17. Dog Walking and Pet Sitting
Do you both love pets and have you ever considered turning this hobby into a source of income. Whether you'll be working a part-time gig or full-time, working with pets is one of the best options on this list of hobbies you can make money off.
You will find that many people are not able to walk their own dogs or spend time with their pets as often as they'd like. This is either because of a busy schedule or physical limitations and that's where you come in.
As a dog walker, as the name suggests, you can get paid to get exercise and spend time with pets, and you might be surprised by the income possibility (up to $16 per hour!).
Create a profile on Rover to connect with pet owners around your home area.
Also Read: 15 Places to Find House Sitting & Pet Sitting Jobs
Fun hobbies that make money
Some hobbies are fun and can make you money at the same time. What's better than that! Try your hand at:
18. Playing Games
Did you know that you can earn money by playing games right on your smartphone or PC? Well, everything is possible in this digital era. Gaming is one of the most profitable hobbies. It may sound crazy, but some people are actually making millions of dollars as action stars in a virtual world.
There are ways through which you can earn through gaming. For example, you can make a game of your own and upload it on Google Play, and with monetized ads, you get paid. You can also choose to stream your live gameplay, or even play competitive gaming on paying sites like Twitch TV.
Lastly, many companies pay gamers to test their games and point out the problems in them. However, for that, you need to have good gaming knowledge. And as discussed before, you can get paid to play games with platforms like Swagbucks.
19. Making T-Shirts
T-shirt painting is among today's trending hobbies. So, if you have the skills to make your own designs on a t-shirt, you can sell them to earn money.
Many young people are known to be involved in t-shirt painting and they are earning a good amount from it. Further, one piece of art can be sold many times, not only on t-shirts but also on coffee mugs, canvas tote bags, and tumblers, you name them.
For example, Teespring offers you the platform to design & sell custom t-shirts with zero hassle, no upfront costs, and zero risks! You come up with different designs and they work on production and shipping.
Learn to Start an Online T-Shirt Business In 3 Easy Steps
20. Socializing
By sharing your opinions and thoughts on social media with a good number of followers, you can earn money quickly.
Apart from managing social profiles for clients, you can also become an online influencer and make money from sponsorships. Many people have done this successfully, and with sites such as Instagram, influencers are earning more money than ever.
All you need to do is open a page on any of the popular social media accounts such as Twitter, Facebook, Instagram, Tumblr, and LinkedIn. Next, start posting about any topic.
As you gain more followers and people start trusting you, you can turn to posting information about the sponsor's products and services. Every time someone clicks on the product and makes a purchase, through your affiliate links, you will receive a commission. This may be a bit time-consuming but it can work great for you once you master the art.
You can go further and become a social media manager for other influencers and brands!
Hobbies that Make Money Reddit
I like hanging out with Redditors for their out-of-the-box ideas. Here are some of the unique hobbies that can make money according to different Reddit threads:
21. Coral Propagation
Looking for productive hobbies that make money? Try coral propagation. Yes, I too had to Google to understand what coral propagation is all about. It involves gardening coral and selling it as ornamental decorations. To market your coral, go to Craigslist and other online forums with reef enthusiasts. You will be selling both large and small fish tans with beautiful micro landscapes.
The same thread also has someone advocating for cacti propagation. To help you know how to grow cacti like a pro, watch the video above. You will be surprised to know that there is a good demand for succulent potted cacti plants.
22. Playing Poker
Another hobby that gets a favorable mention is playing poker which is easily among the leading manly hobbies that make money.
According to the Redditor, they make up to $500 monthly from playing online. The much they have earned is $3,000 but they caution that you need to be intelligent and willing to practice a lot so as not to gamble away your money.
Woodworking Hobbies That Make Money
Woodworking is a fun and energizing activity making it among simple hobbies to make money. Each of the items below is surprisingly easy to make.
With the right plan, you can earn a full-time living from the amazing projects below. If you are short of skills, don't worry, everything can be learned and you have thousands of DIY YouTube videos to guide you.
23. Wooden Toys
Unlike many plastic toys, wooden toys are long-lasting. They also have an eye-catching look in nurseries and children's bedrooms, making them in high demand.
Put your best woodworking hat on and start making wooden toys from dolls to train sets and more. They also make perfect gifts for kids during the holidays.
24. Wooden Utensils
Utensils made out of wood look great and can be used as ornamental pieces, they also conduct heat more efficiently compared to metal utensils making them a profitable woodwork project to embark on.
Even more, is that wooden items do not show scratches easily. Capitalize on the unique properties of wooden utensils by making your own exclusive and highly profitable knives, forks, and spoons. Turn to Etsy and sell your creations for up to $100 per set.
25. Picture Frames
Looking for hobbies where you make things? Wooden picture frames will always be in demand and are cheap to make, yet profitable.
Adding your own unique and creative touch to a picture frame can be a great source of income. The crafts sell at anywhere from $8 to $30 depending on the size and design.
When selling woodwork at craft shows, it is best to place a picture on your frames when setting up your stall. This is so that people get a clear picture of how the frame will look at the end.
Also Read: How to Sell Used Furniture for a Profit
Hobbies that Make Money in India
Hobbies are diverse and unique depending on where you come from and what passes for fun. So, if you are in India, some of your pastime activities might not mirror that of a freelancer in Nigeria. That said, there are hobbies that you can pick up wherever you are and be on your way to making good money. Here are some fine examples
26. Selling Online
This is arguably the top pick for frugal hobbies that make money.
Do you wish to set up a small online business of your own? Well, you can surely do that by joining sites that allow you to sell your products on their platform. And today, the internet has made it easy for people to sell almost anything online.
Now the question then becomes what will you sell?
Well, there are so many options to choose from. Whether it's selling beaded jewelry or high-end silver and gold jewelry, this can be a popular craft hobby that makes money. You can even choose to sell handcrafted goods, furniture, beauty products, electronics, clothes, etc.
All of these items are in great demand and thus, you can earn a very good profit from them. Amazon, eBay, and Craigslist are a few amazing platforms to sell used/new products online.
27. Graphic Design
Graphic design is more of a professional skill but can still be categorized under the hobby list. There is definitely a market for graphic designers, even though it is highly competitive. That said, if you are super talented, you can rise above the competition and make money from it.
You can start by designing logos, brochures, business cards, and product labels for clients. As you continue improving your art, consider setting up your own website explaining what you can do while showing samples of your work.
And if you're not quite ready to start your own website, consider using Spreadshirt. This is an online space that allows you to customize and design products and sell them through free user-created shops.
Many online entrepreneurs out there are ready to pay huge amounts for branding purposes (designing graphics and logos). Reach out to them and pitch your services and see the magic happen.
FAQs
1. Which hobbies can make money?
Music

Writing

Gardening

Photography

Selling DIY crafts

Sharing your opinions
2. How to Make Money from a Hobby?
There are many ways in which you can make money from your hobby they include
Teaching others how to participate in your hobby

Sell items that match your hobby

Go green with your hobby

Sell your products online it can be Handmade crafts or art

Trade your skill

Finding a job that relates to your hobby

Create a website/blog about your passion

Sell photos to stock images sites
3. How can I make my hobby profitable?
Have a plan

Work on getting your first sale

Make maximum use of your time

Create a web presence- the zeitgeist to being marketable

Network with people who share similar interests

Give your hobby the maximum attention it deserves
4. How can I get 3 hobbies to make money?
If you are wondering how can I turn my talents into money, then you are in luck. For three of the best hobbies that make money, look into photography, traveling, and graphic design. These are both enjoyable and easy-to-monetize hobbies for both men and women.
5. What is the most expensive hobby?
Hobbies are activities we take part in because they bring pleasure to us. The most expensive hobby you will come across is Yacht racing. Making a Yacht race-ready can cost well over $8 million. However, extreme pricey yachts are never used for racing but for sale.
Other expensive hobbies include mountain climbing, car racing, sky diving, world travel, aircraft flying, and speed boat racing.
6. Should I turn my hobby into a business?
The drive of turning your hobby into a business is instinctive, but many people feel it's time to make the transition from hobby to business when the hobby's income surpasses the income from their day job. Based on practical experience any hobby that's generating a large amount of money should be registered as a business.
7. How do I start a small hobby business?
Assess your courage, character, and determination.

Test the concept

Have a business plan

Work on building your brand

Share your business mission with new people

Have an online presence. Another common rule of thumb is that if you're not online, you don't exist.

Develop a marketing strategy and it does not have to be expensive you can start with free social media accounts.

Find your target customers

Track your finances this means reporting your income and paying taxes.

Have a mentor who can offer advice from a point of personal experience.
8. What are the Best Hobbies to Make Money?
Are you thinking 'I need a hobby that makes money' and you don't know where to start? All the above-mentioned hobbies are a great way of supplementing your income.
Learn to turn your hobby into a persistent source of income and make good use of it. Whether it be shopping or traveling, you can earn money by perfecting and monetizing your pastime activity in 2022.
At the same time, you could be involved in a hobby that you didn't even know can make you money. Go online and see what netizens are saying about your hobby. Join hobby discussion forums on sites such as Reddit and Facebook for ground-breaking ideas.
Lastly, do you know of a hobby that is lucrative and missing from our list? The comment section is open for you to share some insights into such activities.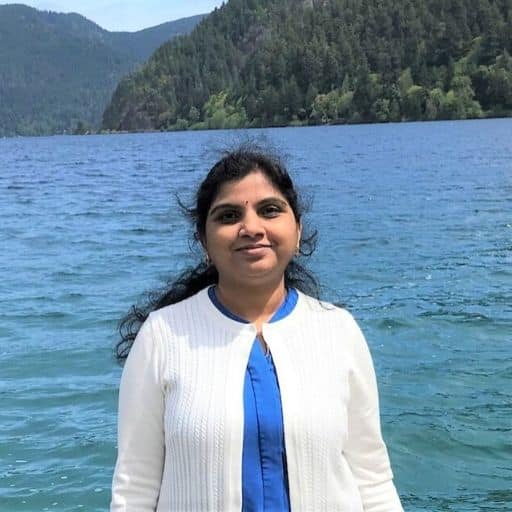 Howdy Folks, thanks for stopping by my blog.
I'm Swati, a proud mom, dedicated side hustler, full-time blogger, and a recognized millennial work-at-home expert. My expertise has been featured on esteemed platforms such as Forbes, CEO Blog Nation, Referral Rock, Vital Dollar, Databox blog, and many more. I have embarked on this incredible journey to share my firsthand experiences in the world of online income generation and to assist all of you in earning money from the comfort of your homes.
Join me in my mission to revolutionize the way we make money and achieve financial freedom. Trust me, it's not as challenging as it may seem!
Together, let's explore the boundless opportunities and pave our paths towards a prosperous future.