So, How Vloggers Earn Money from YouTube?
Once you enabled monetization for your YouTube channel, do you think money keeps flowing into your account?
By saying so, I would make a fool out of myself! Many people blindly believe that advertising makes Youtubers rich!
But, that isn't the reality!
YouTubers don't by any means rely solely upon Adsense for their earnings…
In fact, Adsense is just one way of the many ways of video monetization…and those earnings are pretty meager!
There are a hell lot of ways to earn money from YouTube.You might want to find more. In fact, who's not interested in making more and more money. So, the solution to this lies in knowing about the different ways of YouTube Monetization.
Do you love shortcuts? and, want to make effort-free money with YouTube – but don't know how then this is for YOU…
Discover How To Generate A Regular Income Direct From YouTube by taking this 7-day free trial!
Knowing about the various streams of income not only boots your income but also diversifies your earning capabilities. Unless you are aware of all the available YouTube earning potentials, you can't take the proper approach and make good money.
Eager to know how? Lets dive-in!
'How else can you earn money from YouTube videos, besides Adsense?'
But Remember, YouTube can make you an overnight sensation but can't make you rich overnight.
Listed below, are the top 7 ways to earn money on Youtube based on their earning potential. However, you can fast-track your success by following a proven formula, laid down by a successful YouTuber. Click here, to start your 7 Day Free Trial!
1) Affiliate Marketing
The most renowned cum highly lucrative way to earn money from YouTube videos is by 'Promoting Affiliate Products & Services'.
How to make affiliate sales on YouTube?
Sign up for an affiliate program and once you are approved…create a short video highlighting the pros & cons of the product you wish to sell.
Place your affiliate links inside the description box. Review the product and prominently display the product in the video. If the video has some informational content, it attracts viewers. You then have to direct your audience, with attention grabbing call-to action buttons turning them into leads.
When anybody buys the product you promote using your link, you will be paid a referral commission.
A certain percentage of the viewers will definitely follow through to purchase the product you have for sale.
I suggest you to checkout this best-selling YouTube Affiliate Marketing Mastery course (available for just $10.99), before the offer expires. It worthy every penny and focuses on 'how to place affiliate links in the right place on youtube videos'.
2) Sell Your Own Products & Services
If you have products or services to sell, make sure you put your web page URL in the video's text description so that viewers don't have to re-watch the video to find the ordering info. And make sure you include information about your products and services in your YouTube channel profile as well.
Likewise, if you're an author with books to sell, an artist with paintings or a crafts-maker with various crafts and such to sell. You can excerpt a small portion of the book.
The artist might produce a photo slide show of his work, and the crafts-maker might upload a short video walk-through of the crafts she has for sale. Make sure you include details for how the additional product can be ordered. Let your placement on YouTube do the promotion for you.
If you're a consultant and want to promote your consulting services, you need to create and upload a short video which demonstrates what you offer your potential clients.
A motivational lecture, perhaps, a slide show or something similar might serve the purpose. You can use the video to establish your expert status and then display your email address or web page URL to expand your consulting services.
4) Sell Product Placements in Your Videos
Just as movie and television networks sell product placements in their movies and TV shows, you can sell product placements in your YouTube videos-especially if you have a track record of high viewership.
Additional Read: 6 Ways to increase Youtube Views & Subscribers.
Although you probably don't have the resources or contacts to sell product placement on your own, you can use services of companies that specializes in just such product placement.
Plinking is the process of adding to a product or service to an object or image in a video, viewers click on the link to learn more about and hopefully place an order for the linked to product or service.
For Example: You might have a video where you're wearing a certain type of glasses or jacket. A "plink" will be added to the product image in certain frames of the video. If a viewer pauses the video, clicks on the product then he might be taken to the product manufacturer's website. If the viewer purchases the product, the manufacturer would pay some sort of commission to the videos producer.
5) Advertising
The most popular approach you might be well-aware of is Advertising. For the ads to show-up, you need to enable monetization for your YouTube account.
Advertisements popping up next to or on your videos depend on the advertisement formats applicable.
You will get a percentage of the fees that the advertiser pays to Google for the placements of his advertisements, when somebody watches your video and they see a pre-roll advertisements that shows before your video or click on an advertisement that's next to your video.
6) Sponsorships
YouTube sponsorship is also known as Paid Product Placement is when a company will pay you to review and promote a product. With sponsorships, there are benefits for you and the company sponsoring you. You may earn a percentage from the sales that come from your viewers.
Gaining sponsorships is not always easy and some sponsorships may be harder to get than others. The first factor companies will look at is your subscriber base and view base. They would like to see that you are gaining regular views and that viewers enjoy your videos. They may also want to see if you viewers are interacting with your videos and commenting on your videos.
The best way to gain sponsorship will be to contact companies yourself. Email them, call them and if your close then drop in. During the chat, explain that you want sponsorship then explain how your YouTube channel/website is marketable and how you will help them.
Tell them how many subscribers you have and how many monthly views you get and then explain what you would like such as a discount code or a product to review.
Do not ask for too much, especially if you are a small channel. Do not give up if a company declines you, you can retry when you grow more and apply at different companies because one may accept you.
The most popular way to get sponsorships for your YouTube videos is a site called, Famebit.
FameBit is a platform YouTubers and brands can use to monetize content and partner with relevant influencers.
In 2014, FameBit.com became one of the first self-service influencer marketing platforms featuring, YouTube influencers. This requires you have to atleast 1000 subscribers.
6) Donations/Fan Funding
The next way to earn money from YouTube is through donations. Many YouTube video Creators were able to use crowd funding services like Kickstarter, Indiegogo and Patreon to raise the money as funds and now YouTubers are getting supported through tip jar or fan funding.
Fan Funding is a new way wherein a YouTube Creator is supported with Fan Funding. The subscribers make voluntary payments to support the YouTube Creators they love. They can make donations varying from 1$ to as high as 500$.
7) Finally Opportunities
Youtube helps you to create new opportunities for yourself and your business. Your channel and the videos your upload serve as a marketing tool. When you start uploading videos of the things you love doing, your passions and do that consistently, you get recognized and opportunities come looking for you.
Sponsorships are a prime opportunity to shine within the community, as well as on the web. People may be more likely to check out your channel if they see you are sponsored. By following and being followed by people interested in what you do, particularly those in a similar industry, you can greatly increase your profile.
When you become known for your videos, you could get picked up by the experts. Looking for similar expertise in that area will eventually reach out to you. This will result in new and interesting career and business opportunities that wouldn't have otherwise been possible.
If you're serious about making money with YouTube, I would definitely recommend taking this 7-day free trial!
If your consistent and post videos regularly you are sure to earn money from YouTube for your services in one or many ways mentioned above.
Hope these tips serve your purpose and help you 'crack the code' to make money with YouTube!
Save this pin for future reference!
Also Read: 13 Ways to Earn Money from Videos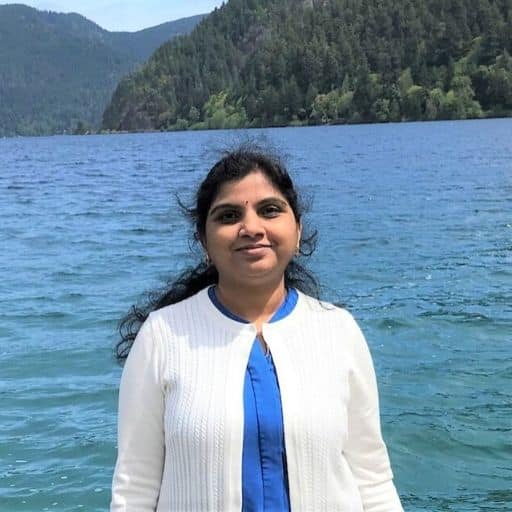 Howdy Folks, thanks for stopping by my blog.
I'm Swati, a proud mom, dedicated side hustler, full-time blogger, and a recognized millennial work-at-home expert. My expertise has been featured on esteemed platforms such as Forbes, CEO Blog Nation, Referral Rock, Vital Dollar, Databox blog, and many more. I have embarked on this incredible journey to share my firsthand experiences in the world of online income generation and to assist all of you in earning money from the comfort of your homes.
Join me in my mission to revolutionize the way we make money and achieve financial freedom. Trust me, it's not as challenging as it may seem!
Together, let's explore the boundless opportunities and pave our paths towards a prosperous future.