Do you know that you can make money uploading videos? Yes, you heard me right 🙂
I haven't heard of this amazing gig until my friend @
pcmate
shared his experience with me.
We all have stock files (images, videos etc) lying in our laptops, computers & hard discs. We never knew what to do with this stuff. There were days when I even deleted them.
But what if you were paid to get rid of them. Interesting isn't it 😉
Given that
YouTube
only pays for the videos. You might want to know about sites that pay for hosting images, music, and uploading videos as well.
All you have to do is to upload files to the websites, for which u will make money depending on the number of times these files are downloaded or viewed. It's as simple as that!
You will be making anywhere between $1 to $40 depending on the number of times the files are downloaded & the country of the user.
Make Money Uploading Videos & Files
Earlier, many popular files hosting sites on the web had the revenue sharing program like YouTube.
These revenues sharing programs allowed for file hosting and paid money when visitors downloaded or viewed those videos, images, and other files.
But as time passed by, many of these sites have wrapped up their referral and profit sharing programs failing to pay huge commissions to account holders. Off the many sites that started the profit sharing program only a few sites sustained the race till date.
Here's a short glimpse of one such site that pays for uploading files.
Since 2005 FileFactory has been the best place to upload and share files with no limits with millions of users & billions of visitors.
Below are a few features that help make FileFactory so popular.
Instant file import
Unlimited downloads
Easy to use
Unlimited storage space
You'll never have to worry about space as there are no storage limits and all file types are supported. You just need to share your original files, music, and videos to get paid on filefactory.
Your files can be downloaded for an unlimited number of times and you don't even have to register at all.Free users have good download speeds while Premium users have unlimited speed.
Two more Ways to Make Money Uploading Videos on File Factory
1)Pay Per Sale
Promote and Earn 90% commission on all NEW sales and 50% of recurring payments for all files or referrals.
2) Pay Per Download
You are paid at the following rates per 1,000 downloads!

[cp_modal id="cp_id_10231″]
Country Groups
Group A — USA, Canada, United Kingdom, Australia
Group B — France, Germany, Spain, Belgium, Netherlands, Japan, Sweden, Switzerland, Italy, New Zealand, Greece, Denmark, Austria, Russia, Finland, Norway
Group C — Turkey, Brazil, Mexico, Argentina, Poland, Malaysia, Ireland, South Africa, Portugal, Israel, Czech Republic, Singapore, Cyprus, Mauritius, Hong Kong
Group D — All other countries
'Pay Per Download' Rules
Check out the below rules to make sure your downloads are qualified for the payment.
Rule 1:
Only One download per file per IP per 24 hour period is allowed by Free Members/ Anonymous Users.
For example, if a free member or anonymous user downloads five of your files in a 24 hour period, 5 downloads will qualify. If they download the same file five times in a 24 hour period, only one download will qualify.
Rule 2:
Only One download per member per 24 hour period is allowed by Premium Members.
For example, if a Premium member downloads five of your files in a 24 hour period, only one download will qualify for rewards. If five Premium members download one (or more) of your files in a 24 hour period, 5 downloads will qualify.
Rule 3:
Download of one's own files is not qualified (when logged into your account).[/cp_modal]
Tips to Make More Money
Upload files that are prone to be popular to generate good money.
Do marketing, to increase the probability of files getting downloaded. Use Email Marketing, Blogs, Discussion Boards for marketing purpose.
Whenever you are marketing your files, you are actually marketing the website's service and you are increasing the number of visitors to the website.
Hence you are increasing the popularity and the revenue of the website.
So there is nothing wrong in paying you 🙂
There are 100's of such file hosting websites online but only the websites listed above have revenue sharing program.
Upload files, it's a fun way to make money online by sharing your short films, games, images and videos. Which of these sites do you recommend to upload files and make some good money?
Do share your review & feedback for Filefactory in the comments section below.
Also, learn how to earn money uploading videos on
YouTube
.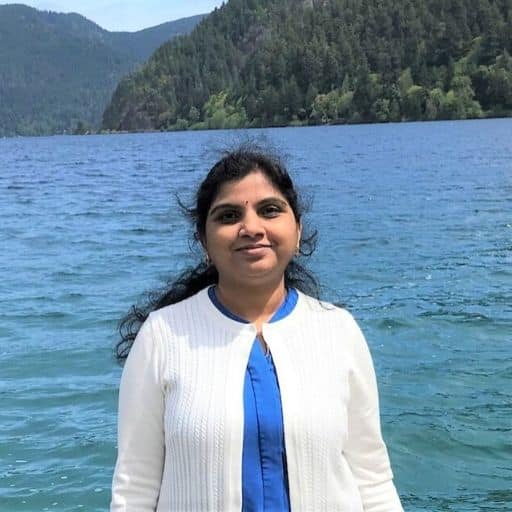 Hey Folks, thanks for stopping by my blog!
I'm Swati. I'm a mom, side hustler, full-time blogger and a millennial work-at-home expert featured on Forbes, CEO Blog Nation, Referral Rock, Vital Dollar, and Databox blog. I embarked on this impeccable journey to expose my online monetary experiences and help you all earn money from home. Come join my make money revolution and attain financial freedom – it's not as hard as you think!