Earning free Steam wallet codes and Steam gift cards is 100% possible. All you have to do is go through the different options highlighted below and pick the best.
If you are a gamer, you definitely know that buying stuff on the Steam marketplace is expensive.
Also, are you ready to wait for the prices to drop to get the latest game? I bet you don't, given that there are more than enough ways to get the games for free, right now.
Apart from new games, you can use Steam codes to unlock new levels and buy upgrades or even purchase hardware accessories. For those who are new to the gaming world, this is one of the biggest employers for home-based freelancers.
Annual consumer spending in the industry exceeds a whopping $10 billion, so, if you can save even a dollar, jump at the opportunity!
To help out beginners, let's start by discussing what Steam wallet codes are.
Here you go!
What are Steam Wallet Codes?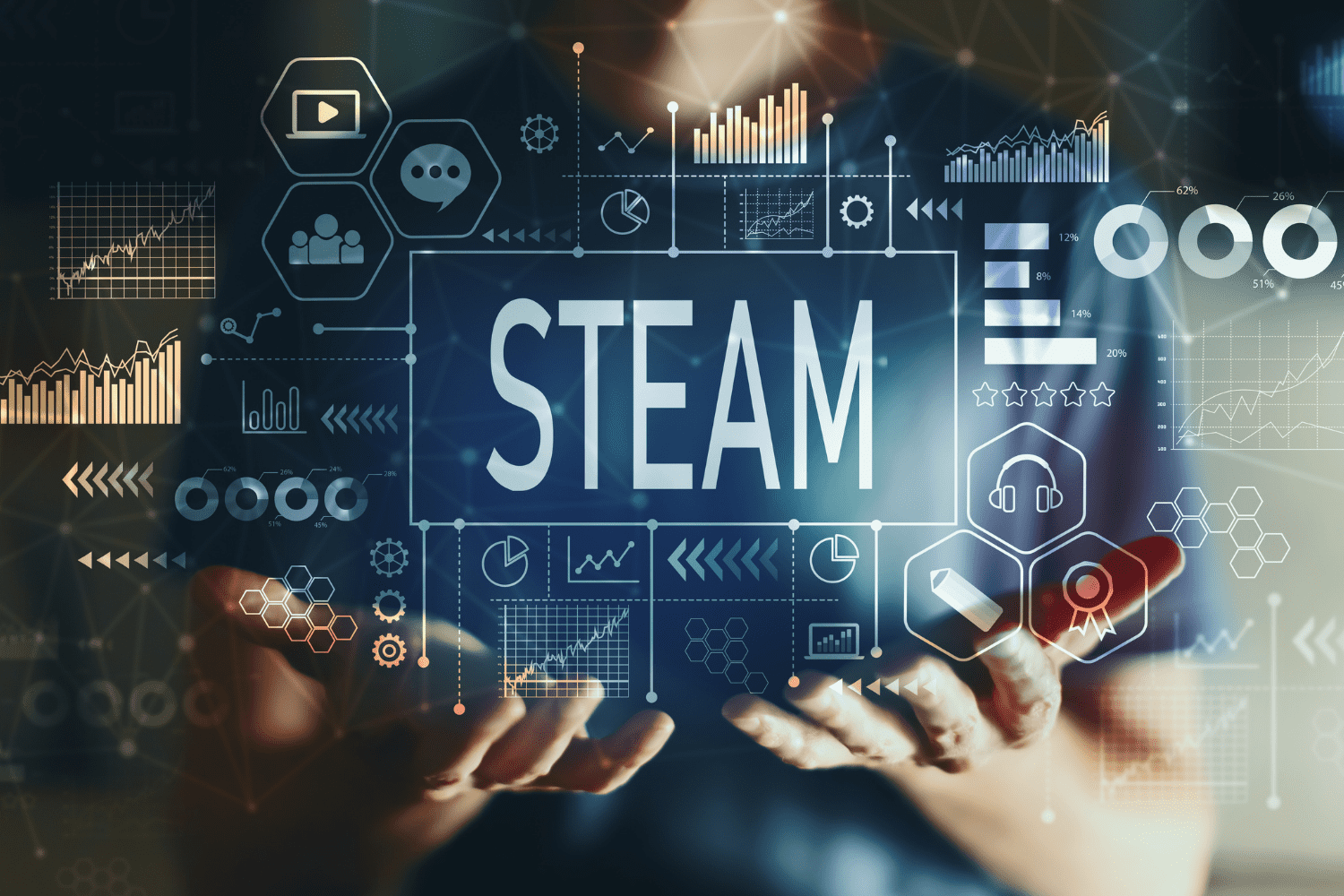 Steam wallet codes work similarly to your regular gift cards. As such, these are e-gift codes that can be redeemed on your online wallet credit account. They can be used to purchase games, software, and other available items on the Steam catalog.
Essentially, wallet codes are a smooth way to put money in your Steam account and are available at convenient retail shops around the world in different cash values.
Well, are you are willing to spend your hard-earned dollar on Steam wallet codes? If you are an avid gamer, the answer is yes, but for the casual gamer, I'd wager not. This is despite the fact, that even simple mobile games can make you money easily. We are going to discuss that later in the article.
How Do Steam Codes Work?
To have a clear picture of how Steam codes work, there is a need to learn more about the Steam wallet. A Steam wallet is a digital wallet where you store your funds. It's from this e-wallet that you shop for gaming software and hardware on select platforms.
Now, how do steam codes work? Steam codes and Steam gift cards are somehow identical, but with a slight difference. It all has to do with how you redeem each one of them.
While gift cards work like vouchers, Steam wallet codes serve as game activation codes. Nevertheless, both can be used to purchase games and other items on the Steam platform.
Check out how to use your Steam codes below!
How to Redeem Steam Codes
Visit the Steam page and sign in to your account. If you don't have an existing account, create one from here. You can also install the Steam PC app here.

On the 'Steam wallet code' field, enter your secret wallet code.

Click 'continue' to redeem the code into your account. However, if you haven't used the Steam wallet code before, enter your current address so that the site can determine the correct currency. (Common currency includes Dollar and Euro)

The Steam wallet code value will be added to your account. And on the top right-hand corner, you can always view your balance.

Last but not least, click 'My Steam Wallet' as a payment method in the 'Review + Purchase' step during checkout.
How to Get Free Steam Codes?
After in-depth research, I have put together legit methods on how to get free Steam codes for free. Read on for details on how each of them works and how much you can earn.
And just so you know, you can also get free Google Play codes for purchasing games for your Android device. Interested? Check out how here!
Back to Steam codes. To earn this precious gaming currency, you will be required to continue using the internet just as you usually do. That said, it may be necessary to engage with online ads, games, surveys, and the like. With that in mind, here are the platforms to get your free Steam codes and Steam gift cards.
1. Survey Junkie

As you can probably guess from the name, Survey Junkie lets you earn free steam wallet codes for completing surveys. What I like most about this platform that you can consistently earn income by completing surveys you qualify for.
If you are looking to try legit paid surveys, Survey Junkie is a 100% legit, BBB accredited free survey site with over 25k excellent reviews on Trustpilot. While there is no one-fits-all rate for surveys, you might be making up to $5 an hour answering surveys.
Work is rewarded with points, with 100 points, making you $1. You can redeem your points in cash via PayPal. Survey Junkie is more of a "side hustle" and less of a part-time job.
2. Swagbucks
One of the biggest and most popular making-money-online platforms, Swagbucks offers the opportunity to earn free steam codes by completing simple tasks such as clipping coupons, watching videos, and answering surveys.
Swagbucks reward points are known as SB which now stand as follows; 1SB is equivalent to $0.01 which means you need 500 SB points to redeem a $50 steam gift card.
To get you started, the site pays you $10 as a free welcome bonus. However, you need to have at least $3 in your account to cash out for a Steam wallet code.
Claim Your $10 Swagbucks Welcome Bonus
3. Ibotta
Do you regularly find yourself shopping online? If so, Ibotta is worth looking at for freebies. Install the Ibotta app or use the browser extension, and earn your cashback, every time you make a qualifying purchase.
All that is needed to make free money here is to shop through the site and upload a photo of your receipt. Apart from being appraised of discount opportunities, you get to save when prices drop.
The best part is that nowadays Ibotta has expanded to give cashback at stores such as electronic stores, convenience stores, pharmacies, and more! What's more, Ibotta has one of the most rewarding sign-up bonuses of up to $20.
The minimum required to cash out on Ibotta is $25, sent right to your PayPal account. This free cash can be used to spend on Steam Wallet codes.
4. Dosh
To some, attaching a picture of your receipt whenever you shop or dine can be time-consuming. Luckily, Dosh has provided an easier option for earning cashback – all you have to do is link your credit card or debit card to any of their 1000+ affiliate stores or restaurants, spend, and earn!
All you have to do is link your credit cards or debit cards, and get up to 10% cashback automatically when you use them!
Once you have a balance of at least $25 in cashback offers, you can withdraw the earnings to your bank account, Venmo, or PayPal. With the cash, you can get Steam codes to add to your Steam Wallet immediately. If you are into charities, you can also donate your earnings to a charitable cause.
You can install the Dosh App on your Android devices here & iOS devices here.
5. InstaGC
InstaGC is short for Instant Gift Cards and as the name suggests, you earn instantly. With a minimum earning of $1 you are still allowed to cash out. All you have to do is to complete simple tasks such as searching the web or even watching videos.
Once you have earned an amount that you are happy with, you have the choice of 320+ gift card options, including Steam gaming gift cards.
You can sign up on Insta GC through your Facebook, Twitter, or Google account. New members get 10 points free.
6. FeaturePoints
Do you love playing mobile games? If so, why not consider earning cash while playing popular games like Clash of Titans. This platform is available for both Android and iOS systems.
FeaturePoints also pays you for downloading apps and shopping. Better yet, you get to join a community of dedicated users with whom you can play, chat, and exchange ideas. Once you feel you have earned enough you can redeem your points for Steam, Microsoft, Macy's, and Gap gift cards among other rewards.
Check out FeaturePoints contests here for a chance to earn 50,000 points instantly.
7. Honey
Honey is a browser extension that you can install on your computer for the best coupons. Once it's running, Honey will not only direct you towards the best shopping deals but also legit working codes to help you save money. This means that, as you surf the internet, you will be able to find Steam codes effortlessly.
Another feature that makes Honey popular is the Droplist. This is a shopping tracker that lets you know about price drops on items on your wishlist.
Add Honey to Your Browser Now. You can also download the Honey app on Google Play and App Store.
4 Easy Ways to Get Free Steam Wallet Codes
Getting Steam codes has become much easier. You just have to know the right places to look. Steam has over 30,000 software and games.
It is one of the most popular marketplaces, not just because of the games but also due to the fact that you can earn money on Steam. Here, I have filtered the four easiest ways to get free Steam activation codes worth real money.
8. InboxDollars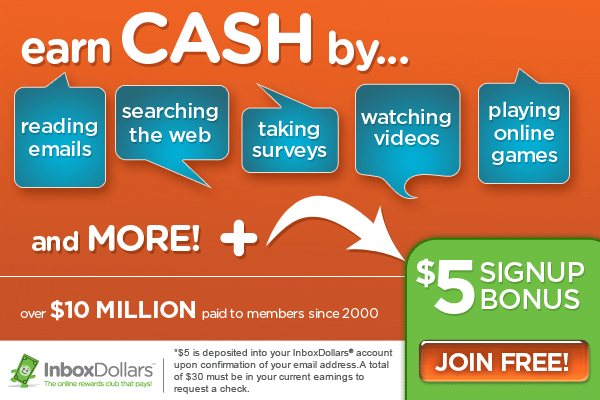 InboxDollars is a popular site that rewards users for activities that you probably do on a daily basis. Some of these include:
Reading emails

Playing video games

Completing online surveys

Refer friends (10% bonus on referral), and

Watching videos
Getting Steam wallet codes with InboxDollars is as easy as 1 2 3!
To get you started, register and earn a free $5 welcome bonus here
9. Rakuten (formerly Ebates)
Rakuten is a cashback website that connects you with various stores. The platform is known for affiliate links that reward you and your referrals for shopping online.
How does Rakuten work? When you click on one of their links to make a purchase, Rakuten earns an affiliate commission. For these earnings, they are able to reward you in form of cashback.
In case you're looking to earn more, you can refer your friends or family and receive a $30 referral bonus when they join and spend $30 on the Rakuten portal. One more thing to note is that you won't earn Steam Wallet codes directly from the site, but you can use the PayPal money redeeming option and purchase codes.
Sign Up and Get a $10 Bonus Today with Rakuten
10. MyPoints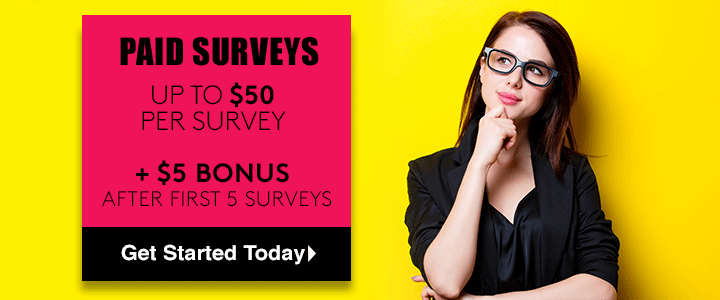 MyPoints is a cashback website that you use to fund your Steam wallet. With MyPoints, you can get up to a 40% discount at over 2,000 retailers. It is also incredibly easy to use.
All you have to do is shop and while at it, you earn points. These are points that can later be redeemed for free Steam wallets codes.
If you want to earn more points, you can play games, answer surveys, discover content, and dine out. On top of that, get yourself $5 free for the first 5 surveys you complete. And 25 points for every successful referral.
Download the MyPoints for Android app here – Claim your $10 Visa or $10 Amazon gift card!
Also Read: How to Make 50 Dollars Fast (20 Legit Ways)
11. PrizeRebel
Next up on our list, we have PrizeRebel, one of the best GTP sites. This is a platform that presents you with different avenues of earning cash, but mainly through paid surveys.
One standout feature about PrizeRebel is that it one among the few platforms that will reward you with Steam wallet codes directly. Typically, you can expect to earn from $4 to $6 per survey.
Download the PrizeRebel app today.
Free Steam Wallet Codes Hack
Every now and then, it's possible to come across Steam wallet code giveaways of up to $100. While such freebies are rare, you should be on the lookout for code generators that promise instant rewards for doing nothing.
At the very least, a hack comes with a short sponsor's activity. Such tasks include signing up for a free subscription, clicking on referral links, and rating content.
The point being that a Steam wallet code generator can be an easy way of roping you into online scams – so, be watchful while being on the lookout for such freebies. To be on the safe side, go for code hacks from affiliate marketers with reputable user reviews.
FAQs
1. Can I get free Steam Wallet codes?
To acquire free steam wallet codes, you may need to at least sign up for an offer or take part in an online microtask. Typically, you get free Steam codes to complete paid surveys, play games, or even watch videos.
With your earnings, quickly redeem your points for free gift Steam codes. However, some sites may choose to pay you free Steam codes directly for example PrizeRebel.
2. How can I get free Stream Wallet money?
With many reward platforms out here, you can earn points that can be redeemed on your Steam wallet credit account. Use the money to purchase games, software, and other items on the Steam marketplace.
For free Steam money, engage with apps such as Swagbucks and Ibotta to answer paid surveys, and get cashback respectively. From the points earned, redeem gift cards for your gaming needs.
3. How do I get a free Steam redeem code?
To get yourself a free Steam redeem code, sign up on platforms such as Ibotta, Rakuten, Swagbucks, and earn cashback or points by participating in activities you already love.
Such include shopping, watching ads, and surfing the web. Once you have earned the minimum cashout, you can for Steam redeem codes of any amount, starting at $1.
4. How do you get free Steam gift cards?
There are many ways to earn free Steam gift cards. You can buy them in retail shops using your local payment methods. However, you can earn them for free and fast from sites that often have sign-up bonuses or by using the referral program where you earn for inviting people to use your link and sign up.
5. How to get 5 dollars on Steam for free?
Swagbucks, InboxDollars, are pretty popular and you get free steam 5 dollar code just for signing up. They have been paying users thousands, if not millions, for doing simple activities online. You can exchange the points you collect into free cash or gift cards to different online and in-store retailers.
6. How can I get a free Steam account?
Steam is available for both mobile and PC use. Create a new Steam account by downloading and installing the Steam application. For the app click 'Create a new account' and follow the prompts. On the other hand, while using the Steam website, fill out this form and click on 'create my account'.
7. How do I turn my Steam Wallet into real money?
There is no particular way to turn stored money value on your steam wallet into hard cash. But there is always plan b for almost everything including turning steam wallet into real money. You can buy items using your Steam money and sell them for real money.
You can also trade this virtual money for cash through gift cards to friends and families. But as for now, there is no official way of turning Steam Wallet money into real money.
Are Free Steam Wallet Codes Worth It?
Free Steam Wallet codes are handy in getting you the latest games and related accessories. With these codes, you can buy and upgrade your games for new gaming experiences. Free Steam codes also ensure that you save on money on gaming purchases while earning online.
To help you out, take a pick of your preferred app or website, and sign up to get free Steam codes.
It's worth noting that for each site, you are expected to complete a given task. You can also benefit from using referral links with free codes from friends. That said, shy away from platforms that entice you with free codes for doing absolutely nothing. In most cases, engaging with such giveaways takes you one step to getting scammed online.
Do you have a Steam code referral link worth real credits? Tell us about it in the comments.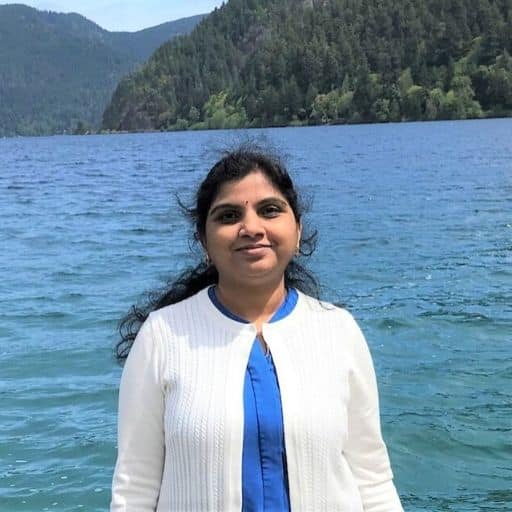 Hey Folks, thanks for stopping by my blog!
I'm Swati. I'm a mom, side hustler, full-time blogger and a millennial work-at-home expert featured on Forbes, CEO Blog Nation, Referral Rock, Vital Dollar, and Databox blog. I embarked on this impeccable journey to expose my online monetary experiences and help you all earn money from home. Come join my make money revolution and attain financial freedom – it's not as hard as you think!