YouTube is so pervasive and so innovative that it was named "Invention of the Year" by Time Magazine in 2006, and that too for a site that first came to life only the year before.
Of all the video sharing sites, it, being the fastest and largest growing is one of the hottest on the Internet today. Now it is the 3rd most visited website in the world.
According to Netratings, YouTube consistently ranks in the top 10 of all the websites. The site is not just popular for its treasury of videos but also for its revenue sharing program that allows its partners to make money on YouTube.
Genesis of YouTube
YouTube was conceived by three employees of PayPal – Chad Hurley, Steven Chen and Jawed Karim. With some Paypal bucks in their pockets, the three friends were looking for a new business opportunity and realized that there was a real need for a service that facilitated the process of uploading , watching and sharing videos. Hence, the development of YouTube.
The Idea That Triggered it Formation
According to a story that has often been repeated in the media, Hurley and Chen developed the idea during the early months of 2005, after they had experienced difficulty sharing videos that had been shot at a dinner party at Chen's apartment in San Francisco.
Mind Boggling Stats 😯
The site was launched officially on December 15, 2005, , by which time the site was receiving 8 million views a day.
USA Today reports that more than 65,000 new videos were being uploaded every d and that the site was receiving 100 million video views per day.
The total number of people who use it are 1,300,000,000.
80% of views are from outside of the U.S.
In 2014, it was announced that 300 hours of new videos were uploaded to the site every minute, three times more than one year earlier and that around three-quarters of the material come from outside the U.S.
The site has 800 million unique users a month.
In April 2005, Forbes Magazine estimated that Youtube consumed 200 terabytes of bandwidth per day-easily costing more than $ 1 million per month.
By 2007, it consumed as much bandwidth as the entire Internet in 2000.
The number of hours people spend watching videos on YouTube is up 60% year-over-year, the fastest growth in 2 years.
As of March 2015, creators filming in YouTube Spaces have produced over 10,000 videos which have generated over 1 billion views and 70+ million hours of watch time.
The number of channels earning six figures per year on YouTube is up 50% y/y.
If YouTube were a country, it would be the largest in the world.
and lot more!!
Sources: YouTube, SearchengineJournal, Examiner, Jeffbullas, Huffingtonpost.
What makes it so appealing?
Most users say, "the videos". But how do those videos get there?
It's the sharing aspect of the site that defines its success.
Motto:

"Broadcast Yourself "
The visitors can both consume and contribute the videos that make up the site.Technically that means that YouTube is a video sharing site that lets users upload and view all sorts of video clips online.
The most popular videos quickly become "viral", getting passed across the web. All of those videos & sharing make YouTube one of the hottest sites on the Internet today.
Beside, being the biggest time-waster on the Internet.You start watching one video, then click to another.
By the end you know that you've spent an entire evening just watching, clicking and viewing.
Sign Up for YouTube Right Now 🙂
To take full advantage of its features, you need to set up your own personal YouTube account.
Naturally, you must have an account before you can upload any videos to the site. But you also need an account to save your favorite videos, create playlists, join groups and communities and so on.
Fortunately, it's both easy and free to create a YouTube account.
Interesting Read: How much money can you make as a YouTuber?
What's your response for these statistics? How much time do you spend watching videos? Are you planning to sign up for Youtube? Let me know in the comments section below.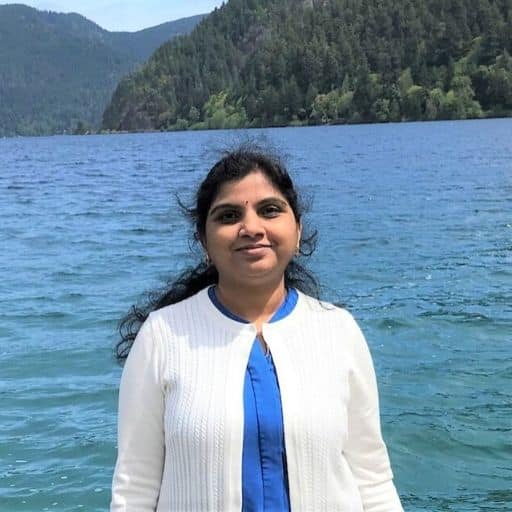 Howdy Folks, thanks for stopping by my blog.
I'm Swati, a proud mom, dedicated side hustler, full-time blogger, and a recognized millennial work-at-home expert. My expertise has been featured on esteemed platforms such as Forbes, CEO Blog Nation, Referral Rock, Vital Dollar, Databox blog, and many more. I have embarked on this incredible journey to share my firsthand experiences in the world of online income generation and to assist all of you in earning money from the comfort of your homes.
Join me in my mission to revolutionize the way we make money and achieve financial freedom. Trust me, it's not as challenging as it may seem!
Together, let's explore the boundless opportunities and pave our paths towards a prosperous future.