Wondering, what can I rent out to make money? Well, there are many things to rent out for money from cars and textbooks to tools and extra rooms. Also, there's the option of selling your stuff to make money if you are in need of quick cash.
However, just because you are not using something at the moment, you don't really have to see it go in order to make extra money.
A passive income equipment rental is actually a brilliant idea! It is like starting a side hustle without putting in much time!
Besides the extra free bucks, renting out your things is an opportunity to help out someone who needs something that they are not in a position to buy.
Further, you have lots of possibilities with renting out your things than selling. For example, if you own only one car, you are not likely to sell it unless it is extremely necessary. However, you might be open to renting it out if you only get to use it once or twice a week, make sense?
Are you ready to start an income-generating hustle with your stuff? Let's check out some of the best things you can rent to make money including where you are likely to get the best deals.
Most Profitable Things to Rent Out for Money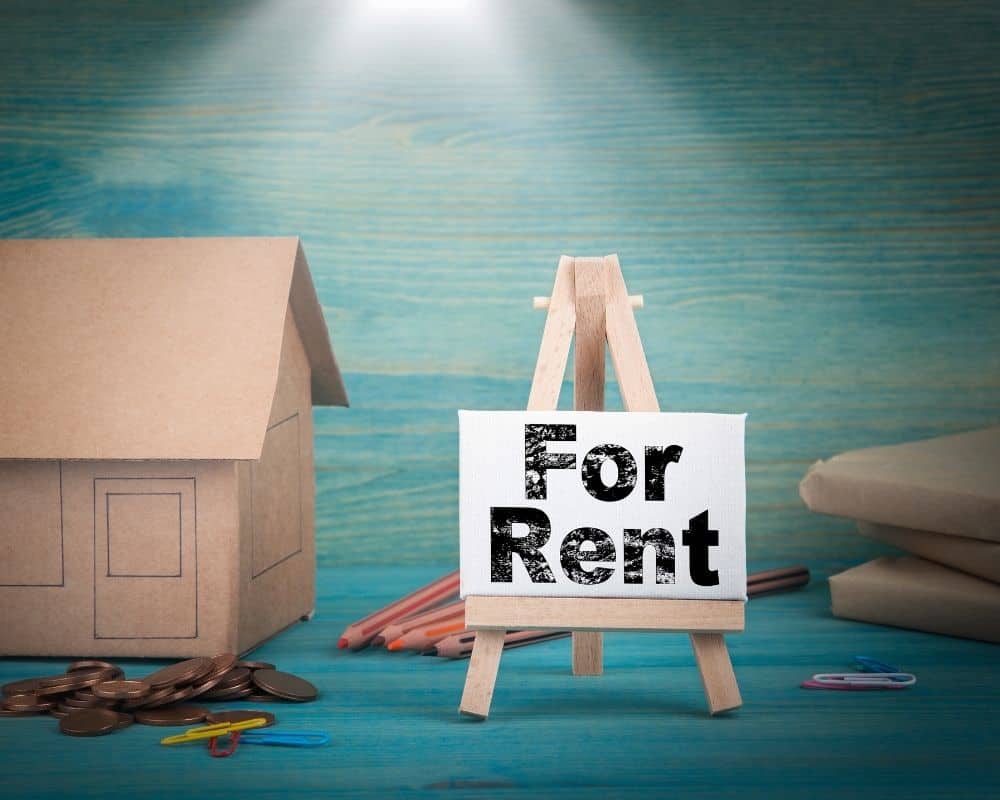 Similar to other types of business, renting out equipment for money requires proper planning and organization for it to be successful. Below are some of the best things to rent out for money.
1. Make $10k Per Year by Renting Your Car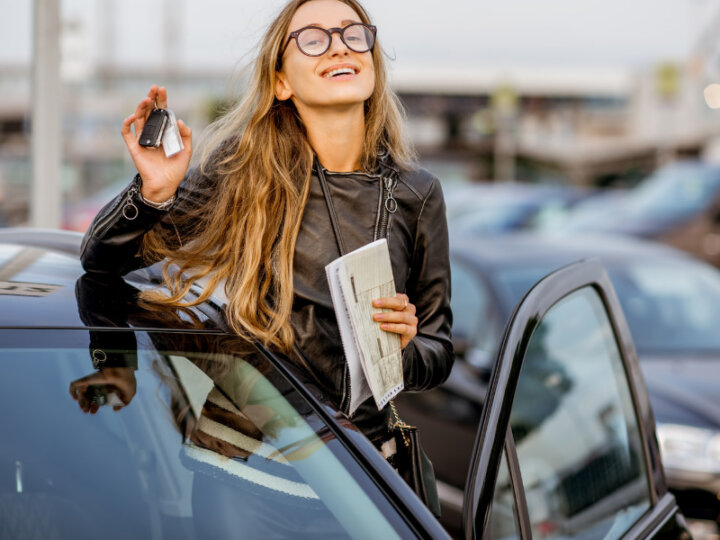 According to AAA, it costs almost $9,282 annually to own a car. So if you live in a two-car household that totals at least $18,500 per year.
Now, why continue spending that much from your income when you can cover that cost by renting out your car? This is especially a great idea if your car is mostly parked on a typical day.
To make the best of this venture, you can try platforms like Turo.
The average annual income generated by renting out a single car on Turo is around $10,000. Turo is available in 5,500 plus cities across the US, Canada, and the UK.
It only takes 10 minutes max to list your car on Turo and it is absolutely free. In addition, you can also list more than one vehicle. As a Turo car renter, you're allowed to set your own prices and rules or if you want, you can let Turo do the pricing for you automatically in order to maximize your earnings.
Moreso, Turo pays via direct deposit 3 days after each trip.
Notably, it is illegal to rent out your vehicle without going through the legal procedures. That's why we recommend enrolling in a legal car rental service.
Other Turo alternatives that you can check out include HyreCar, Getaround, and TravelCar.
2. Rent Out Your Kitchen for $30/hr
Do you live in a big city where space is scarce? If the answer is yes and you happen to be the kind of person who always eats out, here is a business idea for you:
Try renting your kitchen to chefs and bakers in the area. You can also rent to churches and schools.
A well-furnished commercial kitchen can make you up to $30 an hour, that's $240 in an 8-hour workday. For you to make good money, the kitchen should be professionally designed to accommodate different cookware and other kitchen equipment such as a fire extinguisher.
List your kitchen with PeerSpace today at a 15% service fee.
3. Bounce House – Make $200 Daily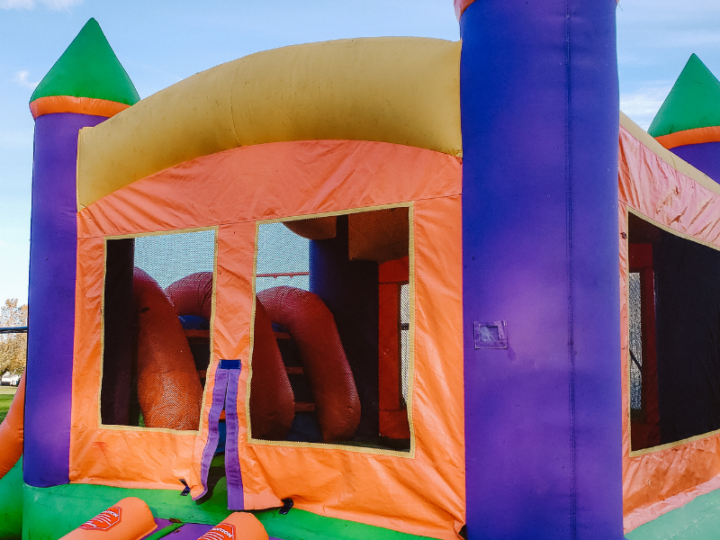 Commonly known as moonwalks, you'll find bounce houses at birthday parties, carnivals, and school events, mostly during summer times.
I don't suppose that you own a bounce house but considering how popular they've become and the general fun they bring to kids of all ages, you might consider investing in your own bounce house rental business.
Launching such a business will take a bit of effort but the reward afterward is definitely worth it. Before starting your rental, though, it is very important to consider and thoroughly understand things such as liability waivers and liability insurance policies.
These are concerned with liability over the cost of any damages and injuries associated with your bounce house business. Most liability insurance policies range from $2000 and $3000 annually for small start-up companies.
Amazon is a great place to find high-quality bounce houses. You can rent a bounce house for a minimum of $200 daily.
Since moonwalks often weigh hundreds of pounds, if you want you can include delivery and pick-up fees on top of that.
Also Read: How to Make $300 Fast at Home
4. Rent Out Storage Spaces – Make $10k yearly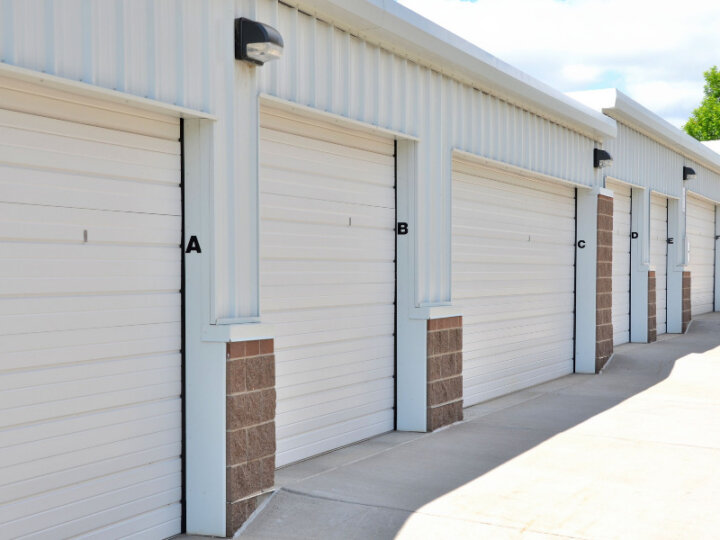 Are you ready to earn cash without being actively involved? Well then, if you have a spare room that can be used to store stuff, then consider starting a temporary and flexible self-storage business.
By doing this you'll be turning the space you already have into a source of income. Here's what makes this a lucrative venture; many people will find it more affordable to store belongings in someone's garage than having to pay a monthly storage bill!
There are many modern sites that can help you list your storage space online, for instance, Neighbor.com
Previously, this was Neiybor until March of 2018 when it changed its name to Neighbor. It is a US online platform where people with extra storage space link up with people who need a place to store their belongings.
Neighbor has no listing fee and you can make up to $10,000 annually plus they give you a $1million Host Guarantee. You can also check Store At My House as an alternative option.
5. Earn $50,000 from Your RV
Next on our list of things you can rent out for money is an RV. Instead of packing your RV around your compound for months when you are not using it, have you ever thought of renting it out?
Provided that you're okay having strangers using your coaches, caravans, or motorhome, then renting out your RV is without a doubt worth it. Camping with an RV is said to help travelers save at least 60% more than normal camping.
RVs can be expensive to own and maintain and renting out yours can be a great way to help cut the cost. Some people even say that you can make more money from renting your RV in the long run compared to just selling it.
Again, you don't have to list your RV all year round; you can just choose to rent it during high seasons like holidays or summers only.
Listing has never been easier, take good photos of your RV, post it on Outdoorsy, set your own rental pricing, and have a calendar to show when it is available. Payment is received within 24 hours of the booking.
Other platforms that you can use to rent it out include RVshare, RVezy, VRBO, and Airbnb.
Lastly, it's pretty obvious that your RV will be in good shape when its components are used regularly compared to when it's parked around the compound for several months.
You can expect to make over $50,000 annually from this rental service.
Easy Things to Rent out for Profit
Listed below are some of the things people rent usually as a part of their day-to-day life, making it easier for you to earn money.
6. List Your Extra Camping Space for Quick Cash
If you live in a rural area with ample open space, get campers to rent the extra space. The hustle work best if the area is wooded, near a large body of water, or a short distance to a tourist site.
Typically, you need just a space big enough to set up a tent or a cabin. A website that can help you et money or that extra camping space is Campspace.com. Here, you get €10 for every successful referral.
Learn How to Make Quick Money from Home
7. Rent out Your Home or Spare Room
Just as you can rent your car through Turo, you can do the same with your home on Airbnb. If you've got a spare room, wouldn't it be nice to put it to work for you and bring in extra cash?
A survey conducted by Forbes concluded that 74% of homeowners said they rent their homes to make extra money, 33% to help pay a mortgage, another 22.4% said the money was to cover property taxes, and 18.6% used their rental incomes to offset their utility bills.
You can try hosting your spare room or home on Airbnb "Air Bed and Breakfast".
To do so, just upload clear photos of your home, and also add custom details like discounted prices for specific times, cleaning fees, etc. You pay nothing for signing up. Nonetheless, you should do thorough scrutiny before opening your doors to strangers.
The pricing of a property is based on a nightly rate set by you, the host. Make sure your Airbnb calendar is up to speed to manage your bookings to avoid unnecessary cancellations.
Access this platform via the website and a mobile app here. An average person can make up to $2,000 a month on Airbnb depending on their location.
Also Read: How to Make $2,000 Fast Legally
8. Rent Out Your Money to Make Even More Money
Helping out family and friends with a little cash every now and then is a way of life. Usually, though, you never get to make any profits for your kindness. The good news is that you can turn money lending into a lucrative side hustle.
With peer-to-peer lending sites, you can now make around 5% returns on every dollar you rent out. Such platforms include Prosper, where borrowers can access up to $40,000.
9. Make $35 Daily Renting Out Your Parking Spot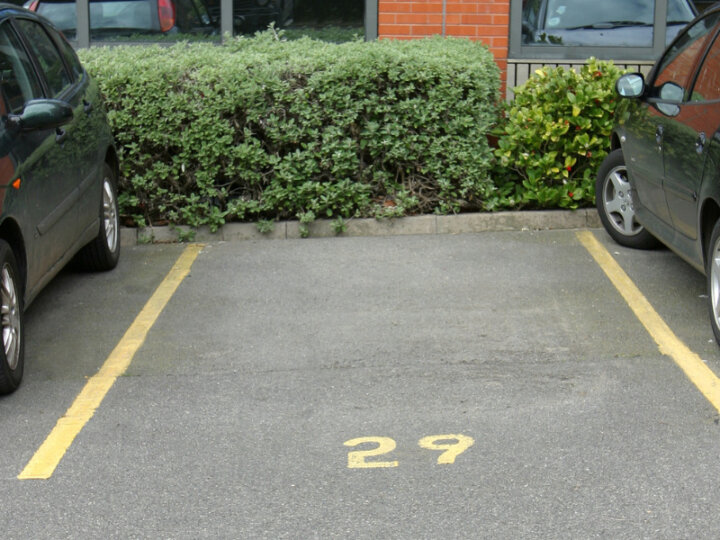 Do you have a big driveway or is your car mostly at work, and your parking spot is often empty? Consider renting out it for a couple of hours, months, or even a year and earn. The best part is that you are in total control of who will use your parking space, and when.
If your parking space is in a prime area, you'll definitely have bookings almost instantly.
You can make anything between $15 to $35 a day, if you live in New York, Philadelphia, San Francisco, Boston, and Chicago. On the other hand, if you live in Atlanta, Los Angeles, Denver, Houston, and Portland you can expect to make $5 to $25 a day.
That said, it's best to have a written document in case of any disputes later on. On the document have clear specifics of your parking space, for example, during what hours of the day the tenant is allowed to park. You can also mention that in case of any damage they will be responsible for it, among other things.
Check out sites like Spacer and SpotHero which help you connect with drivers who are looking to pay for parking spots.
Also Read: How to Make $50 a Day Doing Simple Stuff
10. Earn Cash from Used Textbooks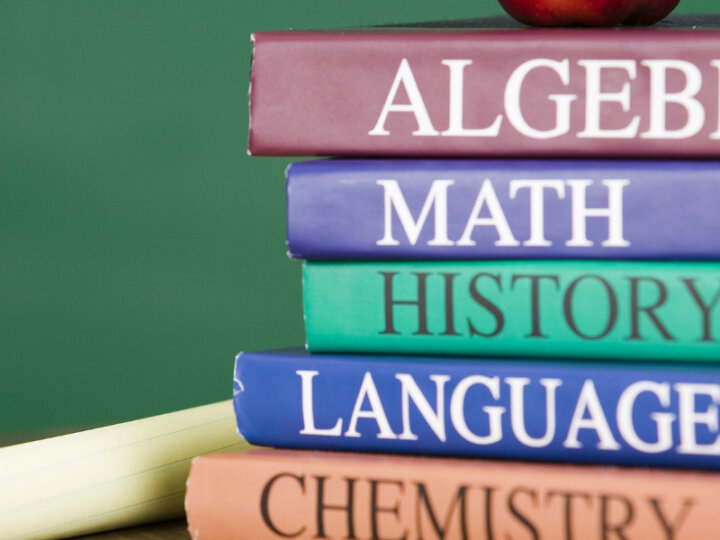 Did you know that you can get paid to read books? Well, if you are not reading them, you can let them gather dust on your shelves or put them to good use.
On Valore, you can rent out almost any book, student textbooks, novels, non-fiction, biographies, and many more. Valore offers you cheaper rental fees and it's free to join. You get 80% of your total earnings and Valore keeps the remaining 20%.
College textbooks are especially known to be expensive. And if saving is your top priority, it tends to be much cheaper to rent than purchase a new textbook. Valore books also cater to students who want to rent books.
Valore pays via a check in the mail or through PayPal. However, always make sure that your textbooks collections are up to date with the current curriculum because institutions retire outdated textbooks after a certain period.
Check out: Where to Sell Used/Old Textbooks for Cash
11. Generate Money From Your Truck
One of the best passive income sources that have the potential of earning you big is truck rental.
Depending on the size, trucks are a reliable way to transport large items from one place to another. For you to rent out your truck for funds, you, first of all, need to own a truck.
As mentioned earlier Turo helps with listing your car, but Fetch caters to truck owners who want to list their trucks for renting or those who want to start their own rental fleet with the platform.
Your work is simple, just list your truck, and Fetch will make it available for local renters. To connect with clients, you can install the fetch smart device in your vehicle to enable more automatic processes.
According to Fetch, "Fetch partners earn 65% to 80% of every rental, depending on the insurance and protection package selected. If you're an existing rental business and have your own commercial insurance, you'll earn 80% of every rental with Fetch".
Fetch strictly requires that to rent out on their platform, your truck must be available for rental throughout the week. In addition, you can use the Fetch dashboard to manage your fleet, update your truck and increase your revenue.
Learn how to double your money in no time
Renting Out Equipment for Money
Equipment could be anything used to serve a certain purpose. They can range from things used for household and family activities to items used in the outdoors or for certain types of jobs.
Here are some good examples:
12. Tools and Equipment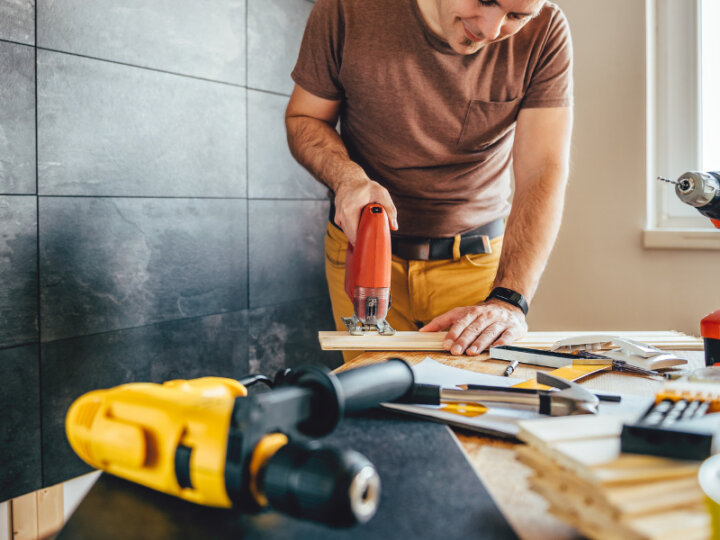 Other things to rent out to make money are those tools that are laying around your garage.
Your profits will depend on factors such as your location and the tools you offer, nonetheless tool rental companies have been doing well lately. The annual profits for a tool rental business can range anywhere from $35,000 to 50,000.
SpareTool.com helps renters who want tools and also handy services come to you. SpareTool comes closest to paying instantly, as soon as you approve the rental request. You can also list landscaping equipment as well.
If this kind of passive income appeals to you, you can source some form of finance to buy more tools and start your own tools rental service company.
13. Rent out Your Jest Ski – Earn up to $500 a day
Do you own jet ski and looking to make $500 fast? Just start renting it out! Skiing is a favorite American pastime, but truth be told, jet skis are expensive.
Depending on the make and model, a rental jet ski can fetch you from $100 to $500 daily. You can get started by listing on peer-to-peer services like Click&Boat. Additionally, you can also list sailboats and yachts on the website.
Also Read: How to Make $500 a Day from Home
14. Bring In up to $5,000 Renting Out Baby Equipment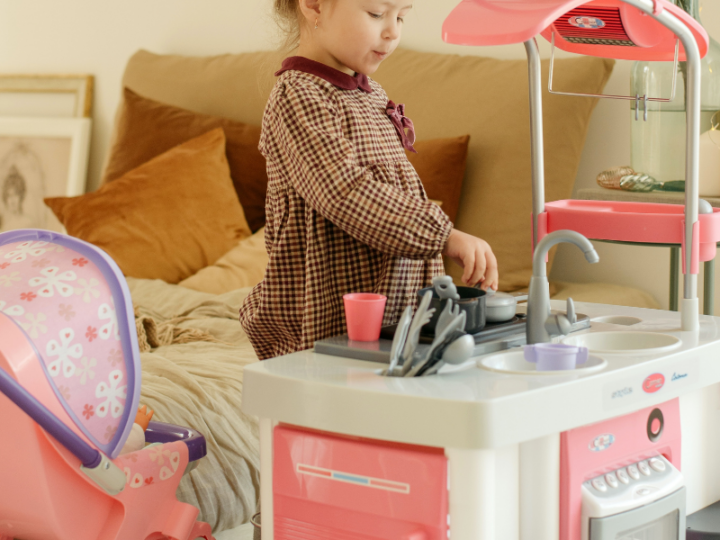 If you are a parent, you'll find that there always appears to be something new that your kid needs whether it is a stroller a crib, or a walker. That's one reason why some parents prefer to rent baby equipment other than buying everything. Other reasons include:
It lets parents test products that help them find out what their baby really likes.

It keeps excess gear out of our homes, thus creating space.

Sustainability

Makes traveling easier by allowing you to travel lighter.
If you're the parent with some baby equipment that you don't need at the moment, you can partner with a baby gear rental service company like BabyQuip and earn money by renting out.
This platform has liability insurance that covers suppliers with up to $1 million for general liability claims and also offers training. BabyQuip is available in well over 600 cities across the US and Canada. The platform has over 16,000 5-star customer reviews.
Other platforms where you can rent out your baby gear include Baby's Away, Traveling Baby, and Travel Mamas.
15. Gain $180 Per Day From Your Photography Equipment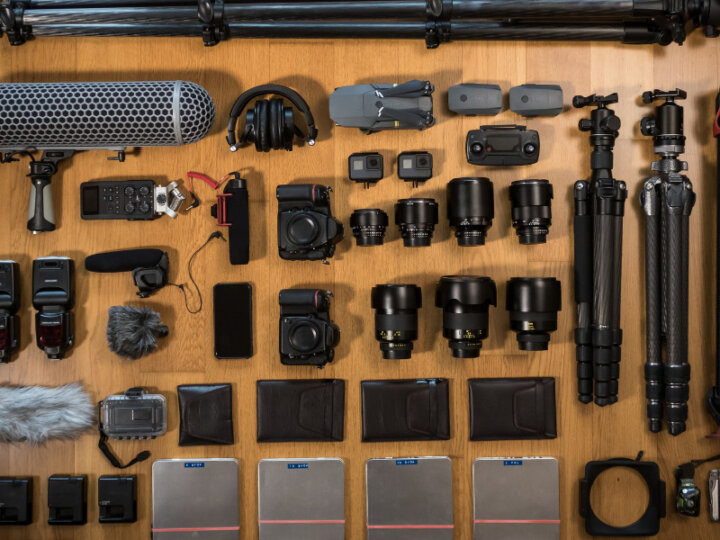 It is a universal truth that photography is quite a high-priced profession or hobby. I mean, we always hear about new camera models and accessories every now and then.
For this reason, gear lust is very common among photographers but since not everyone can afford to buy the newest model or happen to have that photographer friend who can lend them their camera for free, that's where renting photography equipment comes in.
There are many advantages to renting photography equipment. For starters, many people find the cost of renting generally much lower than that of buying new gear. An even better reason for photography enthusiasts is that one is able to try out a variety of equipment.
So if you have extra or unused photography equipment renting them out can earn you a few thousand dollars from the comfort of your own home.
You can easily check out sites like KitSplit and ShareGrid that allow you to list your gear for rent.
KitSplit pays you within a day after renting. On the other hand, the average daily camera rental fee on ShareGrid ranges from anything between $90 to $180.
16. Fetch 500 Dollars Monthly From Your Bike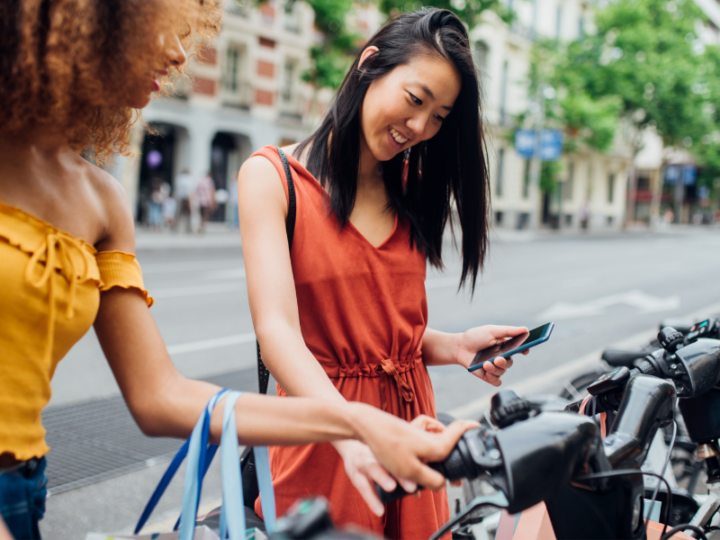 Biking is not just typically for sports; it is also a convenient mode of transport, especially for tourists, commuters, and students who need a quick and fun way to get around.
Renting it out is a passive stream of income. If you have a bike lying around in your garage, you can make it available for those who need it for money.
One place you can get started is through a peer-to-peer sharing website such as Spinlister where you can earn up to $500 monthly. Spinlister takes about an 18% commission on your rental fee. Each bicycle is insured against theft, which means you are fully protected.
Moreover, you sign a release of liability form just in case someone gets hurt riding your bike. Spinlister also covers you with up to $1,000 insurance in case of any damages on your bike caused by the renter.
Listing a bike is super easy on this platform. Set up your profile first, and afterward list your bike by adding photos, descriptions, location, and price. You can also list surfboards and snowboards on Spinlister for rent.
Another alternative to Spinlister is List N Ride,
What Things to Rent Out for Money? [Final Take]
As you've seen, they are definitely a lot of things to rent out for money. This can be stuff that you are not using or even things you invest in intentionally for renting out.
Come to think of it, who's to say that you can't start your own rental business? Go right ahead!
A great way to make the most out of it is to set up your own website to market your services. On the site, just make sure you work on SEO so that when someone around your area searches for things to rent near me they'll find you the first pages of search engines.
Don't forget to check out some other numerous passive income ideas I have compiled just for you!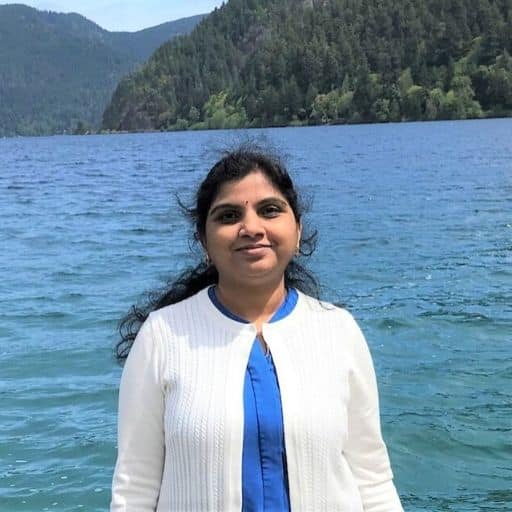 Howdy Folks, thanks for stopping by my blog.
I'm Swati, a proud mom, dedicated side hustler, full-time blogger, and a recognized millennial work-at-home expert. My expertise has been featured on esteemed platforms such as Forbes, CEO Blog Nation, Referral Rock, Vital Dollar, Databox blog, and many more. I have embarked on this incredible journey to share my firsthand experiences in the world of online income generation and to assist all of you in earning money from the comfort of your homes.
Join me in my mission to revolutionize the way we make money and achieve financial freedom. Trust me, it's not as challenging as it may seem!
Together, let's explore the boundless opportunities and pave our paths towards a prosperous future.