Are you in a pinch and looking for how to make 300 dollars fast?
Whether it's to cater to an emergency or to supplement your work-from-home income, $300 could go a long way in getting you out of a financial jam. And you don't have to switch jobs either; all it takes is a smart side hustle and you can make the $300 in a day!
There are endless ways to get cash quickly from selling your unwanted devices and flipping crafts to taking mobile loans. Bearing this in mind, I will take you through realistic ways to make $300 or more, online or by doing simple tasks around your home.
How to Make $300 Online
Depending on your skills, there are hundreds of ways to make money online.
Some of these are side hustles that don't require the investment or even a college degree – just a few hours of your time and a smart device.
1. Deliver Groceries with Instacart – $14/hr
Here is the perfect side hustle for you—being an Instacart Shopper.
Unlike Postmates and Doordash, Instacart works in a slightly different way. If you own a car and are over 18yrs of age, then this is a great way to earn extra money.
Grocery delivery is in higher demand than ever before. Most busy people, don't have the time to get to the store, buy their grocery items, come home, and cook.
That's where Instacart is at its best. It helps get grocery stuff right in front of your door. No kidding!
You can take up this gig just by applying online and choose between becoming a Full-service shopper or an In-store shopper. You must be at least 18 years of age or older and this is only applicable for US and Canada applicants.
Deliver groceries with Instacart and get paid around $14-$15 an hour.
Also Read: 8 Legit Companies That Pay for Car Advertising
2. Make $300 with Cash App Referral Bonuses
Are you familiar with peer-to-peer online payment platforms?
Let me introduce you to Cash App, a platform that allows you to make free money fast. Apart from earning, you can also use the app to receive and send money, bank on the go, and invest in stocks and crypto.
So how do you make free money from CashApp? First off, create an account by scanning the QR code below:
Next, enter the referral code "ZFXCWHR" in the slot available under your profile and start using the app to earn free rewards. The code earns you $5 when you activate the app – by sending at least $5 to your friends/family within the first 14 days of registration.
Further, when you refer new users, you make up to $30 per referral. If your friend refers a new member, you both stand to get $70 in referral bonuses.
The best part about Cash App is you can refer your family members as well. So all you need is 5-10 referrals to make $300 from Cash App!
Proceed here to follow the step-by-step instructions to activate your Cash App Bonus
3. Get Paid to Take Surveys (up to $300 cash every month)
As far as making money online goes, taking paid surveys is arguably one of the easiest ways. These are tasks that you can complete on your laptop or mobile phone as you rest. The trick, however, is knowing the legit survey apps that pay top dollar.
Granted, you won't make $300 from one survey but with the right platform you can make up to $50 a week. Pay is usually through PayPal or gift cards.
Apart from surveys, an app like SurveySavvy runs sweepstakes and contests that can see you win $500 for completing simple tasks.
A site like Swagbucks pays you to watch videos, on top of taking surveys. You can also sign up on Inbox Dollars for a chance to win a $5 sign-up bonus and gift cards from the likes of Amazon and Starbucks.
Other best-paying survey sites include Vindale Research, Survey Junkie, and PineCone Research. Their surveys are fun, short, interesting, and easy to complete.
Additionally, Pinecone Research allows you to keep products that you review.
Make up to $300 a month by Taking Surveys
| Survey Panels | Available In | Min Age Requirement | Sign Up Link |
| --- | --- | --- | --- |
| Survey Junkie | US, Canada, and Australia | 16+ | Click to Join |
| Inbox Dollars | Open to international residents | 18+ | Join Now to Get $5 Free |
| My Points | The United States and Canadian residents only | 18+ | Signup to receive a $10 Gift Card |
| Opinion Outpost | US, UK, France, Spain, and Italy | 18+ | Click to Join |
| Pinecone Research | US, Canada, UK, DE, and FR residents only | 18+ | Earn $3 Per Survey & $7 for Product Testing! |
| Prize Rebel | US, Canada, UK, and AUS | 18+ | Click to Join |
| Branded Surveys | US, Canada, and the UK | 18+ | Play games and get paid for your opinion |
| Swagbucks | USA, UK, Canada, Germany, France, India, Australia, and Ireland | 13+ | Get a $5 Sign Up Bonus |
| YouGov | US, Canada, Indonesia, AUS, and Thailand | 18+ | Join Free to Get Rewarded |
Also Check Out: Top survey sites with no minimum payout.
4. Get Paid to Play with Pets!
Also, you can offer services like babysitting and dog walking within your neighborhood and on your own schedule.
Rover is one of the largest networks of pet sitters and dog walkers. Their service connects pet parents with sitters thereby making it easy for you to connect with a pet owner, and even get paid securely in cash, checks, or tips.
Become a Pet Sitter – earn up to $1000 a month!
5. Get Paid To Test for UI/UX – $300 for 5 Reviews!
Online platforms, including apps, are optimized for ease of navigation and use. Since these tools are designed for human use, it's people like you and me who get to test them before they are launched.
So, are you wondering how to make 300 dollars fast? Register as a tester for companies such as UserTesting, a human insight platform that pays up to $70 per review. Apart from interacting with a new app or web tool, your views get to make a difference in the tech industry.
Your job will involve testing for user experience design (UI) and user interface design (UX). Basically, you assess how comfortable it is to interact with a service or product plus how using the different elements of the design makes you feel. Next, you write up your views, record a video, or fill out a questionnaire.
Lastly, you submit the opinions and get paid. How simple is that – Click here to get paid for your opinions!
6. Get Paid to Deliver Food – $300 a day!

Looking to make over $100 a day on the side? Like driving?
What if I tell you about an opportunity which most of you can really do if you have your own transport.
Food delivery companies have a huge demand nowadays and they lack delivery guys who can pull this huge task. A company like DoorDash provides this opportunity whereby you'll be paid $25 per hour to deliver food around your area or locality.
If you calculate, you can easily earn that $300 with just 8 hours of work; check out these hacks to make over $500 a week with DoorDasher
7. Teach English Online – Earn up to $22/hour at home!
Do you have 15 hours to spare? Well, that's how long it can take you to make $300 tutoring kids.
A platform like VIPKid will pay you up to $22 hourly to teach English online. This kind of side hustle is usually open to native English speakers from Canada, the UK, and the US.
Who Qualifies?
Any "formal" or "informal" teaching experience such as mentoring, tutoring, coaching, or alternative education.

Eligibility to work in the US or Canada with a native accent.

Bachelor's degree in any field.
Also, the hours are flexible and you can choose the classes that suit you best. Other platforms that pay you to impart knowledge to young learners include Qkids, TeachPartTime, and EF Education First.
Here is how to teach English online as a beginner. I'm pretty much sure that within a week, you'll be able to pull off your target of $300 with those Skype lessons at home.
Additional Read: 17 Side Jobs for Teachers (Make $2.5k/mon)
8. Become a Mystery Shopper and Make $300

Mystery shopping is a pretty decent way to earn some money by visiting different outlets and trying out their products and services. You'll be paid for your visit and to try out things. Mostly, in hard cash. But, sometimes via vouchers and gift cards as well.
One such platform is BestMark where you would be paid for visiting: Hotels, Restaurants, Gas stations, Casinos, Retail stores, financial institutions, etc.
You'll be paid a good sum of money anywhere between $5 and $20. Continue doing such tasks in your free time and make some cash. 15 such visits and you're done with your target of $300!
Apply here to become a Mystery Shopper – earn extra money, free meals, services, and bonuses.
ProductTestingUSA is another popular company that allows sharing your opinions on store layout, pricing, product selection. Get a $200 worth Gift Card to become a mystery shopper on ProductTestingUSA.
9. Make 300 dollars Passive Income on Shutterstock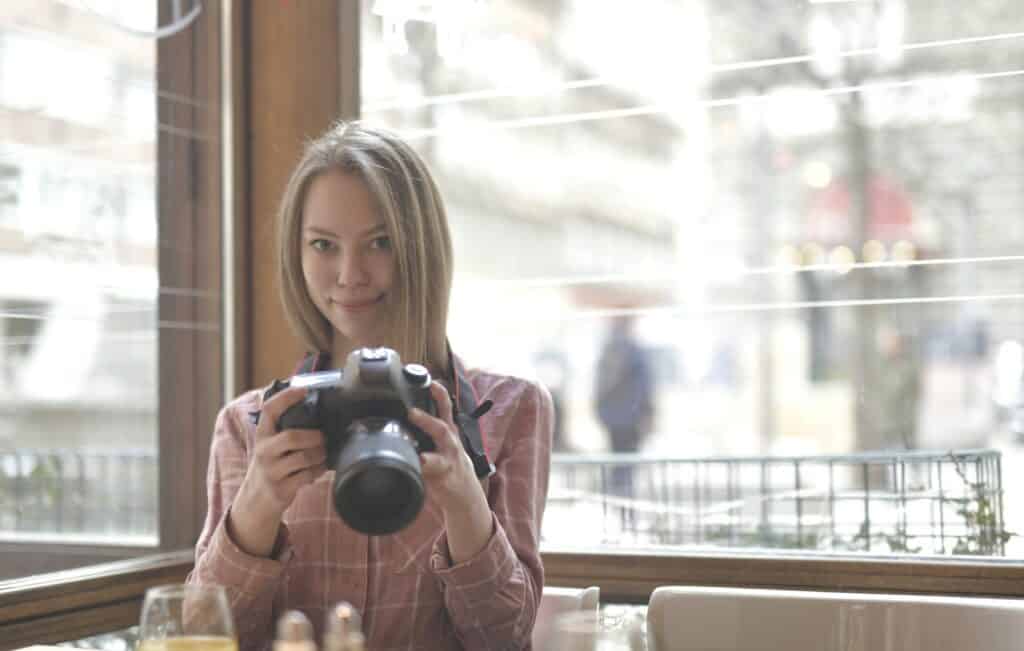 Do you love taking photos and would like to make some money?
You can sell photos on Shutterstock for some passive income. Known as royalties, you make money every time your photo is downloaded. Initially, every download makes you 25 cents. The rate goes up as you move up through a tier system.
There are different ways of packaging your photos to ensure maximum earnings. As such, it's possible to earn up to $2.85 from a single photo. Now, to make $300 fast from Shutterstock as a beginner isn't easy but at the same time, there are veterans making thousands of dollars monthly.
Further Read: 21 Best Places to Sell Your Pics for Quick Bucks!
10. Become an Uber or Lyft Driver
Would rather deal with people rather than deliver stuff with your car? Register with Uber or Lyft and earn $300 in a day.
These are apps that make hailing a cab effortless. With the click of a button, a customer in your vicinity notifies you that they need a ride. Once you accept, you just pick them up and drive to their destination.
Payment is online and the fees are standard across the board. No haggling, just a simple cashless transaction.
Signing the app on either platform is free provided that you meet the required qualifications. Your earnings will depend on location and the number of trips you make in a day. Having a fuel-efficient vehicle also goes a long way in making you hit your target faster.
How To Make $300 Fast By Selling Stuff Online
If selling is something that interests you, and if you want to get into serious business and make a solid income, selling on eBay would be a great option.
Now, let's be honest, you must have stuff around your house that you don't need. Ever thought of selling or flipping them? After all, one man's trash is another man's treasure.
If not eBay, you can sell stuff on several other platforms. Here are some of the most popular ones you can try today:
11. Sell Clothes and Accessories on Poshmark
By selling clothes plus accessories you could easily make $300 in less than a week. One of the leading social marketplaces for this kind of trade is Poshmark. The platform caters to US citizens and deals with all kinds of wearables.
All it takes is uploading a photo of the item, including the price and description, and waiting for someone to buy it. For instance, with 30 items each going for $10, you can net $300 fast. Your pricing should, however, take into account a 20% shipping fee charged by Poshmark.
The Poshmark App is available to both the App Store and Google Play Users.
Also Read: 16 Best Things to Rent Out for Easy Money
12. Open a Shop on Etsy: Make $300+ per week
Are you good with your hands?
Etsy lets you turn DIY crafts into cash. The platform allows you to open a shop and build an inventory. Certainly, you can sell anything from art prints and crocheted items to knits and handmade jewelry.
How to make $300 fast on Etsy?
Have a large inventory and market your shop on social media platforms. With return customers and a huge social media presence, you can make $300 in a day.
However, for beginners, it could take you a while before you can get your big break. That said, running a shop on Etsy is easy and you will be cashing on your hobbies!
Read More: Find out the most profitable crafts you can sell or the other best things you can sell on Etsy
13. Become a Jewelry Consultant
Ask anybody who owns an e-commerce store and they will tell you that jewelry is one of the fastest-selling products. From adults and kids to even pets, these days ornaments are a must-have. It's not a surprise that jewelers have come up with innovative ways to sell their products.
One such sales stream is by collaborating with enthusiasts to sell jewelry from their homes. Brands provide you with merchandise and offer you a commission on sales.
Typically, you buy a pack with many pieces for a few dollars, which you can then design into different jewelry types and sell. Apart from the commissions, you get discounts when you purchase ornaments for personal use.
Other perks include free marketing support, free products, bonuses, and free trips. Brands with such arrangements include Avon, Stella & Dot, Swarovski, and Plunder Designs.
How fast can you make $300 selling jewelry? According to ZipRecruiter, on average, consultants make about $500 per week – with top earners hitting $682 weekly!
Click here to know how to get started as a jewelry consultant
14. Make $300 per day With Shopify
Shopify is another e-commerce platform where you can open an online shop and start selling almost anything at any price.
In many ways, Shopify is similar to Etsy.
For instance, you can link your store to social media for more exposure on both platforms. However, unlike Etsy which charges you $0.20 for each listing plus a transaction fee of 3.5% on every sale, Shopify only charges you a monthly fee for opening a shop on the platform.
You will be charged depending on the kind of operational features you are looking for. If you are only looking to sell a few items, then go for the basic plan; $29 per month. On the other hand, advanced features, the kind you need to run a big and busy shop, will cost you up to $299 per month.
Some of the advanced features include more staff accounts and lesser fees for using other payments other than the in-house payment system. More to this, you can sync other online selling accounts to your shop to help scale up your business.
What I like most about Shopify is that you can sync your shop with your Amazon seller account for better exposure. Sounds too good to be true, right? Well… give their 14-day trial a go and see just how easy it is to make a sale on this Canada-based company.
Register for Your Shopify Free Trial NOW!
15. Need $300 Now? Sell on Decluttr
What to do if you feel like – I need 300 dollars now? For those who need 300 dollars now, I hope this will help you find a good solution – Instead of throwing out the 'junk', sell it on Decluttr.
How many unwanted gadgets do you have lying around? Be it an outdated music player, games, or even the good old Walkman, someone out there could buy it. I recommend selling fast-moving items such as smartphones, tablets, and video games.
All that is required is to register on the website and enter the barcode on the item – or scan the barcode using the Decluttr app. From there, you will be given an instant price, and if you accept the offer, shipment will be arranged.
Register here to sell tech junk on Decluttr
Read: Where to Sell DVDs and CDs for good money
16. Sell a Skill on Fiverr – Start making $300
What are you really good at? Is it something that can be done remotely? If you answer both questions in the affirmative, you will find making $300 on Fiverr easy.
This is a top freelancer marketplace where you can sell your services as 'gigs'. The base pay per gig is $5, but depending on the skills involved, the price can go up to $10,000. The best part is that you can provide any service from freelance ghostwriting and virtual assistance to graphic design and app development.
Another thing that makes Fiverr one of the best websites to make fast cash is that you can list gigs that don't require any skill or education. Such include becoming a human billboard, whereby you get your body tattooed with brand logos and messages for cash.
That said, the company charges you 20% of your earnings, but only after the job has been approved and paid.
Related Post: Ways To Make Quick Money on Fiverr
17. Sell Kindle Ebooks
How to make 300 dollars fast online? Write and sell an Ebook!
If you are an avid reader then you must have come across dozens of Ebooks. Ever thought of creating one and selling it?
To begin with, you can write about anything from horror to kid's content. And you don't have to contract a publishing firm; you can self-publish on Amazon's Kindle Direct Publish platform.
Furthermore, even without a writing background, you can create Ebooks using Scribble.
Also, you get to set your own prices and earn up to 70% in royalties. Depending on the genre and how good your books are, you can make over $400,000 in a year (true success story) – that's over $1,000 a day!
Click here to self-publish with Amazon's KDP and start earning book royalties.
How to Make 300 Dollars Fast in One Day
While the above earning opportunities will make you $300 albeit in a few days, it is possible to make $300 in a day. Here's how:
18. Trade on Robinhood – Make $300 today
It's now possible to invest in stocks without a stockbroker. This is through investing apps and websites that are easy to navigate, and with a little know-how, you can make more than $300 in a day.
Robinhood is one such app that you can use to make $300 (or more) at a go.
See, once you sign up, the platform assigns you a random stock worth anything from $2.50 to $200. What you do with the reward is all up to you; you can either cash out or continue trading by investing more money into the platform. This is a commission-free investment app, meaning you keep all your earnings.
I personally made $250 in a day trading options on this platform. If I can, you can too!
Here's proof of my trade on Robinhood:

Interested in investing? Here's How Robinhood, Acorns, and Stash Compare. Acorns and Stash are one of the best money-management apps out there in the market, but my personal best is Acorns among the two!
Also Read: How to make 2000 dollars in cash (fast)!
19. Sell

$300 Worth Items

On Craiglist/Facebook


Are you wondering how to make $300 in a single day?
Consider selling a pricey item on Facebook Marketplace. Since the social network introduced Facebook Marketplace in 2016, the platform is used by over 800 million people around the globe.
What makes this a premier marketplace for making $300 fast is that you essentially sell to your friends. People who know you are likely to trust and buy from you in an instant.
You can also join a buying and selling neighborhood group where you can make a sale as soon as you can arrange a meeting. The platform only charges a selling fee of 5% of the purchase to sweeten the deal further.
Join the Facebook marketplace and sell $300 worth of products every day.
Craigslist is yet another leading platform to sell old stuff online. Some of the fast-movers on the site include old furniture, clothes, and electronics.
Depending on what you are selling, you can easily make more than $300 in a day. What's more, you don't have to sell your own stuff; with a little capital, you can now buy cheaply on the site and sell stuff at a profit.
Learn: How to Double Money In a Day or Less
20. Join a Focus Group & Make $300 Per Study
Are you an expert in your field of study or career? If yes, you can easily make $300 a day by joining a focus group. This can be a local or online group where you get paid for your insights on a given topic.
I like to think of focus groups as more specialized forms of paid surveys. To join one though, you need the right qualifications. On the plus side, these groups are found within paid survey platforms.
Depending on the organization sponsoring the group, you can make anything from $20 – $1000 a study in an hour. My top picks are:
Respondent.io: It is a premium survey site and probably the highest-paying survey website on the market. Some users have reported making up to $300 on a single study. A user on Reddit even reported making up to $5000 over 12 months – Start earning with Respondent.io
Ipsos I-Say: With over a 4-star rating on Trustpilot, this survey panel rewards you for sharing your opinion on new products and services. You get to earn gift cards, cash, and sweepstakes entries – Sign up for Ipsos Isay!
21. Rent Your Space on Airbnb – Make $300 a day
One of the easiest ways how to make 300 dollars fast is by renting out your spare room on Airbnb. Notably, how much you get depends on the size of the room, location, and the facilities inside your home.
Typically, you could be looking at $2,000 to $10,000 per month as a part-time landlord. You can also make extra cash for any service you offer to your guest such as laundry.
It's also possible to host more than one person, say a couple, for a better payday. You can also design an experience that guests will pay top dollar for.
Get started right here – learn how you can make money being an Airbnb host.
How to Get 300 Dollars Fast!
If you are looking for ways to get absolutely free money, here are some genuine ones:
22. Redeem Gift Cards or Cash for Reward Points

Want to get rewarded for using the Internet? Installing the Nielsen Consumer Panel on your mobile device will unlock up to $50 per year in reward points, redeemable via PayPal or gift cards from retailers such as Amazon, Walmart, and others!
The Nielsen software on your computer automatically enters you into a $10,000 monthly sweepstakes. All panelists earn game tokens for chances to instantly win rewards on their scratch-off games! Register your mobile devices and earn points.
Your points can be redeemed for prizes and gift cards. You can earn up to $50 in points by staying in the panel for a year.
So how many of these cards do you have lying around and how many are you really planning to use? That's where Cardpool comes in; a platform where you can exchange gift cards or cash.
Depending on the number of cards that you have racked up, making 300 dollars in a day is easy. The going exchange rate is 92% of the card's value.
Additionally, new members of Cardpool get a $7 sign-up bonus and $7 for each successful referral. Register on Cardpool and exchange gift cards for cash.
Find out other realistic ways to make $50 or more online
23. Lookout for $300 Worth of Refunds & Cashbacks
Interestingly, how to make 300 dollars fast online can be as easy as claiming what you are already entitled to it.
For example, did you know that most companies offer refunds whenever a delivery is late or there is a price drop?
If you buy on Amazon frequently, every late delivery could make you up to $10. Hence, keeping track of all the purchases and refunds is another thing altogether.
That's why Paribus comes highly recommended – the platform does the monitoring for you.
Also, it keeps track of price drops and helps you claim your money back. Apart from Amazon, the app tracks over 25 major retailers including Target, Best Buy, and Home Depot. What I like most about the platform is that it works in the background and all you get is free money on your account.
For example, if you buy a laptop for $500 on Amazon and the price later drops to $450, Paribus keeps track of the price change. The platform files the claim on your behalf with the difference being sent automatically to your account. That's a $50 refund that would have escaped you.
Now, think of how many items you buy online in a month – you could be sitting on $300 worth of refunds right now!
24. Cancel Unwanted Subscriptions – Save up to 300 dollars in cash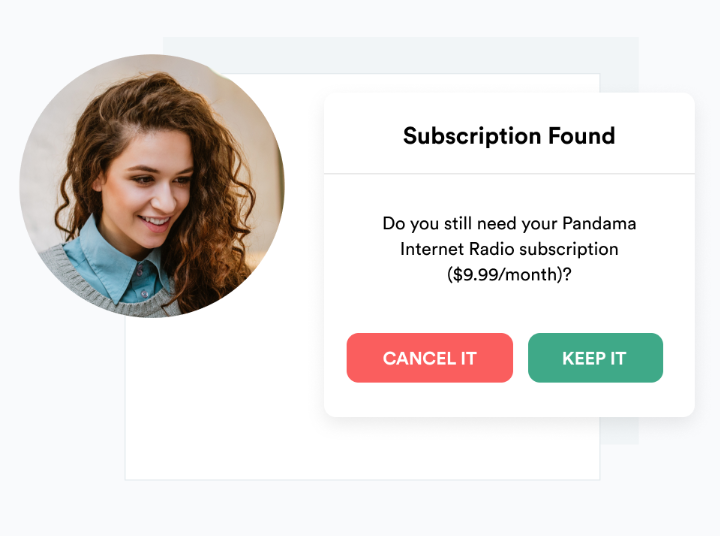 Have you ever thought of making money through smart spending? This kind of financial acumen has to do with being on the lookout for opportunities to save on your day-to-day expenses.
And, with the advancement in technology, you now have apps that can do all the work for you. Top in this category is Trim, an app that cuts your spending on subscription services.
It's easy to take up many subscriptions and forget to cancel free trials that might end up charging your account. Trim lets you manage such subscriptions easily by putting them under one roof. Simply put, you get a personal assistance service for free!
Among the many money-saving features of the app include bill negotiation and scanning your subscription. The app even goes further by helping you negotiate low rates on your credit cards, saving you thousands of dollars in the long run.
Trim also has a Daily Transaction Monitor feature that ensures you don't fall into online money frauds.
Click here to Trim Your Spending and save up to 300 dollars cash
25. Check For $300 Worth Unclaimed Assets/Money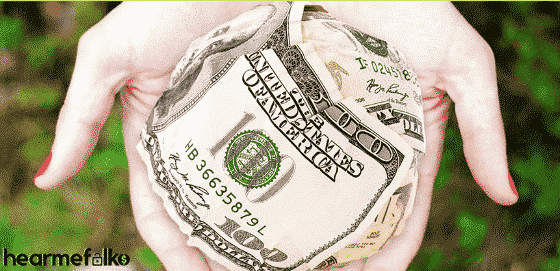 Could be that you are struggling yet your money lies in a government vault just waiting for you to claim it?
How to get 300 dollars fast can't get easier than just claiming such monies or assets. This could be rent or utility deposit refunds, bank refunds, safety deposit box contents, back wages, life insurance funds, or pension money.
You may have to do some leg work to get your hands on the money. Start by getting in touch with the US Unclaimed Property Administrators.
Other sites to check for your dues include the VA, and the Department of Labour's Wage and Hour Division.
26. Make $300 Through Shopping Rebates
Coupons and discounts can help you save money when shopping. Keeping up with the offers is, however, difficult with different brands running promotions at different times.
To ensure that you don't miss out on these incredible opportunities, I recommend shopping online through a portal like Rakuten that tracks rebates for you.
Formerly known as Ebates, this platform works by sharing affiliate links with users. Once you click on a link and proceed to shop from the associated retailer, Rakuten receives a commission which they share with you. This ensures that as long as you shop through the portal you get to make money.
Sounds too good to be true, right?
I gave it a try and made $250 in just a week after registering on Rakuten Rewards!
They also run one of the best referral programs, with each qualifying referral making you $10. So, with 30 referrals, you can make $300 easy. The scheme also awards you additional bonuses depending on the number of people you refer successfully.
Get started with Rakuten right now!
Fun Ways of Making $300 Fast
Making 300 dollars can be fun. How? Nowadays there are chic business ideas that don't require much hustle on your part. You can actually stay at home and watch your bank account grow for doing easy tasks. Here are some fashionable ways of earning hundreds of dollars fast.
27. Sell Feet Pictures for $300
It takes thinking outside the box to make $300 fast and one way to do so is by selling foot pictures. It may seem weird at first, but you'll be surprised by how fast foot pictures sell nowadays. Bloggers and marketers are always looking to buy these pictures to help promote their products.
If you are a US resident and are willing to sell your cute feet photos, Instafeet, FeetFinder, Shutterstock, and Zazzle, are some of the popular marketplaces. You can also sell pics on social media platforms to help you reach even more potential buyers.
Most sellers earn $50 to $300 per pic depending on factors like the quality of photos. So it's best to work with a photographer to ensure that your pictures are on spot!
Related Read: Best Apps to Sell Feet Pics for Money
28. Read Emails & Watch Videos for $300
Making 300 dollars by just opening and reading promotional emails may sound too good to be true but is achievable. You can expect to make around $0.10 per email you read. However, you might be subjected to a questionnaire afterward just to make sure that you actually read the email.
An example of a website that pays to read emails is Vindale Research by opting into their Reward Mail option. Other paying activities include answering surveys online and watching videos, just to name a few.
It is also worth noting that Vindale imposes a minimum payout amount is $50.
Inbox Dollars, MyPoints, Swagbucks are other websites that also pay you for reading emails. You might just find yourself a little spoilt for choice here on your way to a $300 payday!
29. Get Paid To Write – $300 Per Article!
If you have a way with the written word, this is an excellent idea on how to make 300 dollars fast. Instead of starting a blog on your own, you can opt to write for others. There are a variety of different niches to choose from e.g. health, technology, automotive, finance, and many others.
In order to make the most out of writing, choose specific topics that you are interested in and major in them. Writing to pay bills isn't enough in this field, passion plays a big role too. For most freelance writing jobs the entry-level barrier is low without the need for a degree.
You can sign up on platforms like Fiverr and UpWork and put yourself out there for hire at a $300 per 1500 words rate.
30. Get A New Credit Card
How creditworthy are you? Different credit card issuers use different credit scoring methods, some might be strict than others. That said, lenders are competing to give offers right, left, and center to have users join them and that's where making 300 dollars comes in.
These offers can be in the form of cashback, points, or travel rewards, depending on your expenditure.
For example, Capital One Quicksilver Cash Rewards Credit Card gives you a $150 cash bonus when you spend more than $500. The only condition is to make the expenditure within three months of getting your new credit card.
The average amount of cashback that you can earn here is anything between $100 to $300. Looking at the bigger picture, however, incentives aside, always choose a low-interest card.
31. Charge $300 for 10-hr Virtual Assistant (VA)

Work
As a virtual assistant your, job is to help companies or individuals by handling customer services, email management, scheduling, accounting, data entry tasks, and other administrative tasks. VA provides flexible working hours from the comfort of your couch.
With easy-to-access subscription services for job seekers such as FlexJobs, landing yourself a VA job has never been this easy. An average North American virtual assistant can make around $20 to $40 per hour depending on the skillset and the services you provide.
Top VA earners make over $60 per hour; that's $300 in just 5 hours!
32. Sell $300 Worth Products At School
It may sound easy but it's best to know that selling items at a school depends on the school itself, the location (state), and so on.
Apart from noodles and waffles, you can choose to sell pads for girls, and essay guides- as I mentioned earlier, it requires thinking outside the box to make $300 fast.
Some common items that you are sure to sell in a learning institution especially in a kids' school include sour jelly beans, chocolate bars, and candies. You can also consider products like soda cans, pens, and pencils which have a long shelf-life.
33. Earn $300 Ad Income from Your Channel
What's better than creating content on the biggest video-sharing platform in the world and the second-most used social media platform worldwide? I'm talking about YouTube, a platform that has over 2 billion users. Just so you know, 43 percent of internet users worldwide access YouTube every month.
To cut the noise, YouTubers with a big following (viewers) earn hundreds if not thousands of dollars each day. As a beginner, stick to what you love. Also, understanding as well as focusing on your audience are key factors that determine your success.
Learn Search Engine Optimization tactics to top searches. Lastly, make sure your videos have a reasonable length.
It may take a while to master the art, but with dedication, you will definitely find big brands fighting to place ads on your content.
34. Watch Ads and Earn
The best part about making money through watching ads is that first, it does not require any experience and you can let ads run in the background while doing other things.
Second, you can watch ads through your phone by joining paying sites such as PrizeRebel, Swagbucks, InboxDollars, and MyPoints.
You'll find out that most of these websites are free to join and also offer sign-up bonuses. Just like with answering surveys, you may not earn thousands of dollars watching ads. That said, by making use of different platforms you can improve your overall earnings.
Ready to Make 300 Dollars Cash?
If you are looking for how to get 300 dollars fast, you can never run out of options. The above list has proven that $300 is within your reach in some ways that don't even require you to move a finger. Some of the ideas will make you hit your target in under an hour while others take a few days to materialize.
Amazingly, you will also realize that you can exploit most of these opportunities in the comfort of your home. Have you identified some ways that particularly work for you? I would like to hear all about it! Also, let us know of some others that have already worked for you.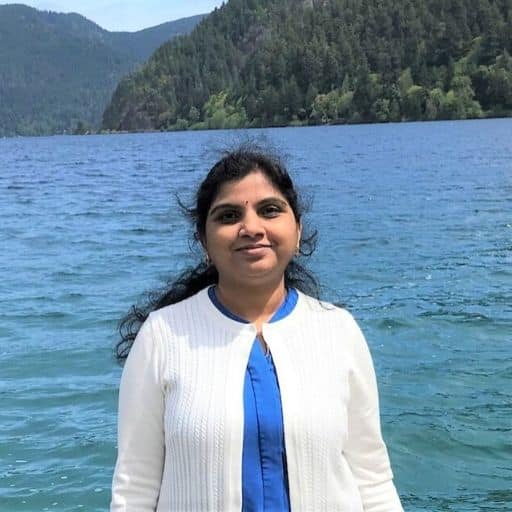 Howdy Folks, thanks for stopping by my blog.
I'm Swati, a proud mom, dedicated side hustler, full-time blogger, and a recognized millennial work-at-home expert. My expertise has been featured on esteemed platforms such as Forbes, CEO Blog Nation, Referral Rock, Vital Dollar, Databox blog, and many more. I have embarked on this incredible journey to share my firsthand experiences in the world of online income generation and to assist all of you in earning money from the comfort of your homes.
Join me in my mission to revolutionize the way we make money and achieve financial freedom. Trust me, it's not as challenging as it may seem!
Together, let's explore the boundless opportunities and pave our paths towards a prosperous future.