What if I say, the easiest way to make money without much hassle is to get paid to advertise on your car?
There are actually a few companies out there willing to pay you to publicize their products on your car. And it's not just a one-time thing – you can actually make a pretty decent passive income from it if you're willing to commit to it.
The pay is not in the thousands, but everyone can do it with a free hundred dollars, or more, every month. This is legitimate money that can help offset gas, parking, and repair costs.
So, which companies place advertisements on your car, and how much do they pay? Read on to find out, but first, let's find out how car advertisements work!
What Is Car Wrap Advertising?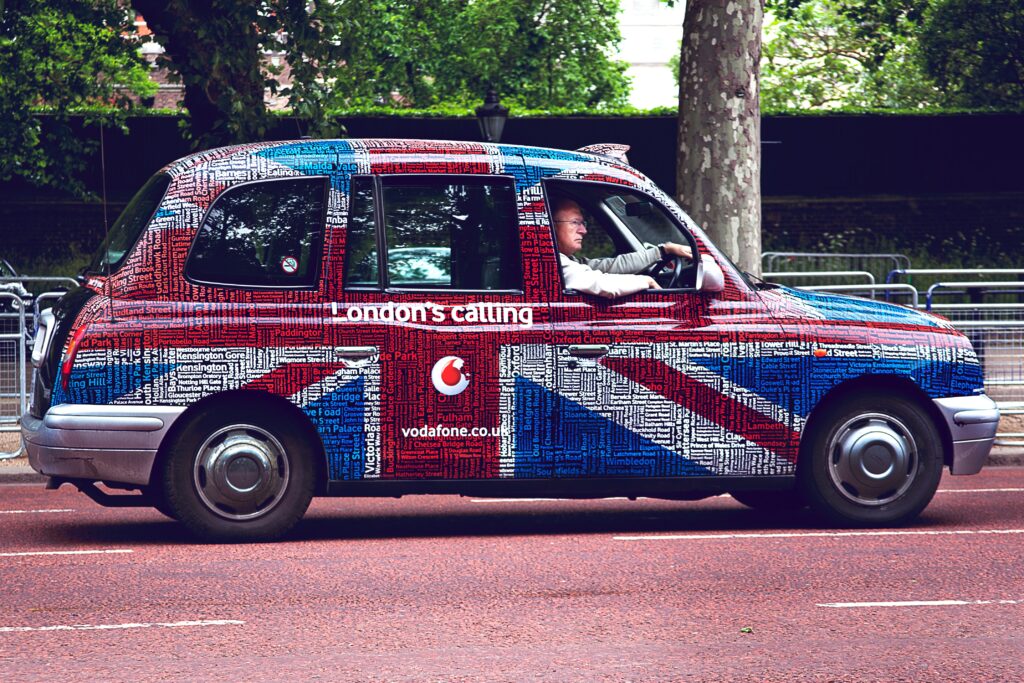 Companies, or marketing agencies, wrap advertising on your car and pay you based on mileage.
Typically, a removable decal is wrapped on the entire car, or partially, and you just drive around to earn. Usually, the advertiser pays for the vinyl ad and the installation as well as removal.
Let's look at how to get paid to wrap your car.
Get Paid to Advertise On Your Car
Legitimate car wrap advertising is a business that car owners can engage in and earn extra money. However, as noted, you can end up losing money if you sign up with a fraudulent advertiser.
Avoid the con by joining the following 5 ways to get paid driving programs:
1. StickerRide App
StickerRide is a platform that helps you save on car insurance by placing an ad on your car. The company runs ads for popular and legit companies and pays you per kilometer.
Apart from displaying advertising stickers, the app also pays you for completing quests and attending flash mobs. Earnings depend on your location, mileage, and vehicle type.
Over 629k drivers are registered on the app with 17k+ of them already earned from different campaigns.
StickerRide Sign Up and Payment
Download the app, register your car, and wait for approval. You can then choose your ad campaign, and visit SrickerRide's service points to get your branding installed for free.
You earn points depending on the ad's tariff. Each point is equivalent to $0.01
2. Nickelytics
This is a Florida-based company that offers to advertise on your car. It was founded in 2019 and is currently available nationwide.
The company matches drivers with brands that want to advertise along their usual routes. As such you use your car to travel normally and earn per mile.
They have a preference for a driver with a new car, driving over 150 miles weekly.
Nickelytics Sign Up and Payment
The app is available for Apple and Android users. Once your info is reviewed and you are approved to become a driver on Nickelytics, the service matches you with appropriate ads.
Their pay scale structure factors in the specific ad and how long it runs. The app reports most participants making $175 – $250 per campaign. Top earners make $500.
Also Check Out: 81 Jobs That Pay Weekly
3. Carvertise
Get paid to wrap your car with Carvertise partnering brands for a chance to earn $300/month. The company was founded in 2012 and has been offering advertising gigs to drivers, no matter the car type.
Brands that you can campaign for include Netflix, 7-Eleven, EA Sports, and Nascar. Like many car wrapping services, you have the final say on what gets advertised on your vehicle.
Carvertise Sign Up and Payment
Fill out an application on the company's website and wait to be paired with companies that pay you to advertise in your driving area.
Depending on the brand, you can make up to $1,500 per advertising campaign or up to $300 per month.
4. Wrapify
Want to get paid for a 'Coca-Cola Sticker on car'? Try Wrapify, a popular car wrap advertising company that lets you earn extra cash from leading brands including Google.
The company will pay to advertise within 50 miles of a target city. You get compensated for a fraction of the distance you drive within a campaign zone; up to 35 miles.
Wrapify Sign Up and Payment
Get the Wrapify App on Google Play or App Store, sign up, and wait to get matched with campaigns. It may take up to 6 months, after onboarding, before an offer comes along.
You get paid to drive for up to 35 miles based on the wrapping coverage on your car: Full wrap pays $264 – $452/mo, Partial wrap gets you $196 – $280/mo, and a Lite wrap earns you $181 – $280/mo.
5. Free Car Media
Looking for car advertising companies that approve you fast? Free Car Media is known to select participants in under a week after registration.
To start onboarding, you receive an email that tells you where to get your car decal for free. You'll get to drive around with the ad for up to 2 years.
Free Car Media Sign-Up and Payment
This car wrapping company scrutinizes your driver's license and driving record as part of the application process. Drivers earn around $400 per month.
Contact the company to start earning for the miles you drive.
6. ReferralCars
If you don't mind driving your car with just a rear window decal, Referral Cars are ready to match you with paying ad companies.
You'll receive a see-through vinyl, for which you pay the shipping fee, to put on your car. On the upside, the company promises to match 95% of new applicants with ads.
Referral Cars Sign Up and Payment
For sticking partial decal ads on their car, drivers on Referral Cars earn a $100 gift card. Depending on the campaign, participating companies may also get you paid up to $500 per month. Compensation is based on distance in miles a week.
Sign up for the best "pay me for driving" campaigns in your zip code.
Other Car Decal Ads That Pay
Below are more companies worth looking at.
It is, however, worth noting that the offers in this section are from new startups that are still looking for nationwide participants to create viable campaigns.
As such, there isn't much to say about how to make extra money in the programs.
7. Ads To Go
A Canadian-based startup that's looking to create a large pool of advertising drivers. Sign up and refer your fellow car gig workers.
8. Car Bucks
Here, you earn $1 for each hour you drive with an ad on your rear window. At most, the program pays drivers around $20 – $20 per campaign.
How Much Can You Make With Car Wrap Advertising?
Wondering how much I will get paid for car wraps?
On average, the pay for most campaigns starts with a base of $100/month plus you are given Cash Contests to boost your earnings throughout the campaign.
All in all, you can earn up to $300/month depending on the company.
Car Wrap Advertising Essentials
Companies often contact you to campaign or get legitimate car wrap advertising companies to sign you up. The third party pays you to put branded ads on your car for a specific period.
Key requirements include:
1. The Campaign Zone
Just like in traditional advertising, companies require you to reach a given market target. To this end, companies require you to install a sticker on your car and drive within a specific area.
Legitimate car advertising companies specify a zone where an ad is most effective. However, since this is not full-time employment, you are not expected to drive aimlessly within that area.
Rather, you activate a tracking system that counts the number of miles you cover in that zone during your normal hustle. To this end, companies will provide you with a GPS-enabled app.
2. The Number Of Miles You Drive
To make money with your car as a moving billboard, you must drive at least the required distance within the campaign zone.
You'll get paid for each mile, or on a tariff scheme, dictated by the campaign parameters.
3. The Type Of Vehicle You Own
Typically, a popular car advertising company will require thousands of drivers to display ads on newer cars. The target vehicles are usually 10 years or newer.
Some campaigns are also strict on the size of the banner. As such, you may not qualify to earn from a 4 ft by 3ft Red Bull sticker if you don't own or drive a truck.
That said, car wrap scams are rampant. Let's look at how they work and how to avoid them.
How Do Car Wrap Advertising Scams Work?
You get an email from a car wrapping advertiser proposing to pay over $500 per week to 'pay you to drive'. To hook you, a hefty check is mailed to you.
To complete the con, you are advised to hastily contact and send part of the payment to a specific company to get the ad placed on your car.
Reporting on the con, the FTC says that you are told to pay for the service through methods that are hard to cancel or reverse. Such include money orders and direct cash deposits.
After a few days after the "decal agent" gets their payment, the check you deposited bounces and the advertiser cuts off communication.
If you have fallen victim to such or any other check scams, click here to report.
How To Spot Car Advertising Scams?
Since the main purpose of most online scams is to get your:
Personal contacts such as your email

Banking details

Money
These are the things that should be ringing in your mind when you receive a "would you like to advertise and get paid" email. So, to find legit car banner ads that pay, be on the lookout for:
An Advertiser Interested In Your Personal Details
If a company is overly interested in your personal information, beyond an email address, that's a red flag.
Most online payment systems, such as PayPal, only require a name and email. So, why would an advertiser be interested in documents such as passports, employee identity cards, etc?
A Service Asking For Registration/Installation Fees
Know you can get paid every month to drive without paying a dime as a registration fee to brands or agencies.
Also, any offer that asks you to pay for banner installation, shipping, or removal, is likely a scammer.
Similarly, you should be wary of companies that send you a check by mail for a paid opportunity that you didn't sign up for in the first place.
The check is just baiting to get you to send 'activation' or other bogus payments out of your pocket. Such is the Red Bull Job Offer con.
Also Read: How to Get Paid Today [20+ Ideas]
Get Paid to Wrap Your Car: FAQs
Is Pepsi Sticker On Car for Money Real?
PepsiCo is one of the companies targeted by con artists for car banner advertising, promising up to USD 1,000 per month. The company states, categorically, that the offer is a 'fraudulent promotion'. Fraudsters find the brand an easy mark since it was the first company to utilize vehicle wrap ads.
How Do I Get Paid for Car Wrap Advertising?
Depending on the company or marketer, your payment can be in the form of direct deposit, check, or PayPal cash. Some offers also award you points that help you get insurance at a discount and cashback at gas stations and car service shops.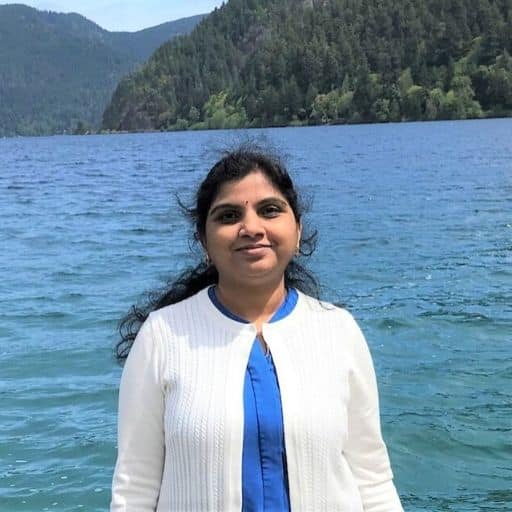 Howdy Folks, thanks for stopping by my blog.
I'm Swati, a proud mom, dedicated side hustler, full-time blogger, and a recognized millennial work-at-home expert. My expertise has been featured on esteemed platforms such as Forbes, CEO Blog Nation, Referral Rock, Vital Dollar, Databox blog, and many more. I have embarked on this incredible journey to share my firsthand experiences in the world of online income generation and to assist all of you in earning money from the comfort of your homes.
Join me in my mission to revolutionize the way we make money and achieve financial freedom. Trust me, it's not as challenging as it may seem!
Together, let's explore the boundless opportunities and pave our paths towards a prosperous future.