In search of an easy and flexible gig that can earn you fast cash? DoorDash is a great place to start! But, how much money can you make with DoorDash?
As a Dasher, your earnings depend on your driving skill, work dedication, and customer service. This post seeks to answer, among other questions, how much DoorDash drivers make a week, and how you can too!
Here is what you need to know about earning with one of the leading International food delivery apps.
How Much Can You Make With DoorDash?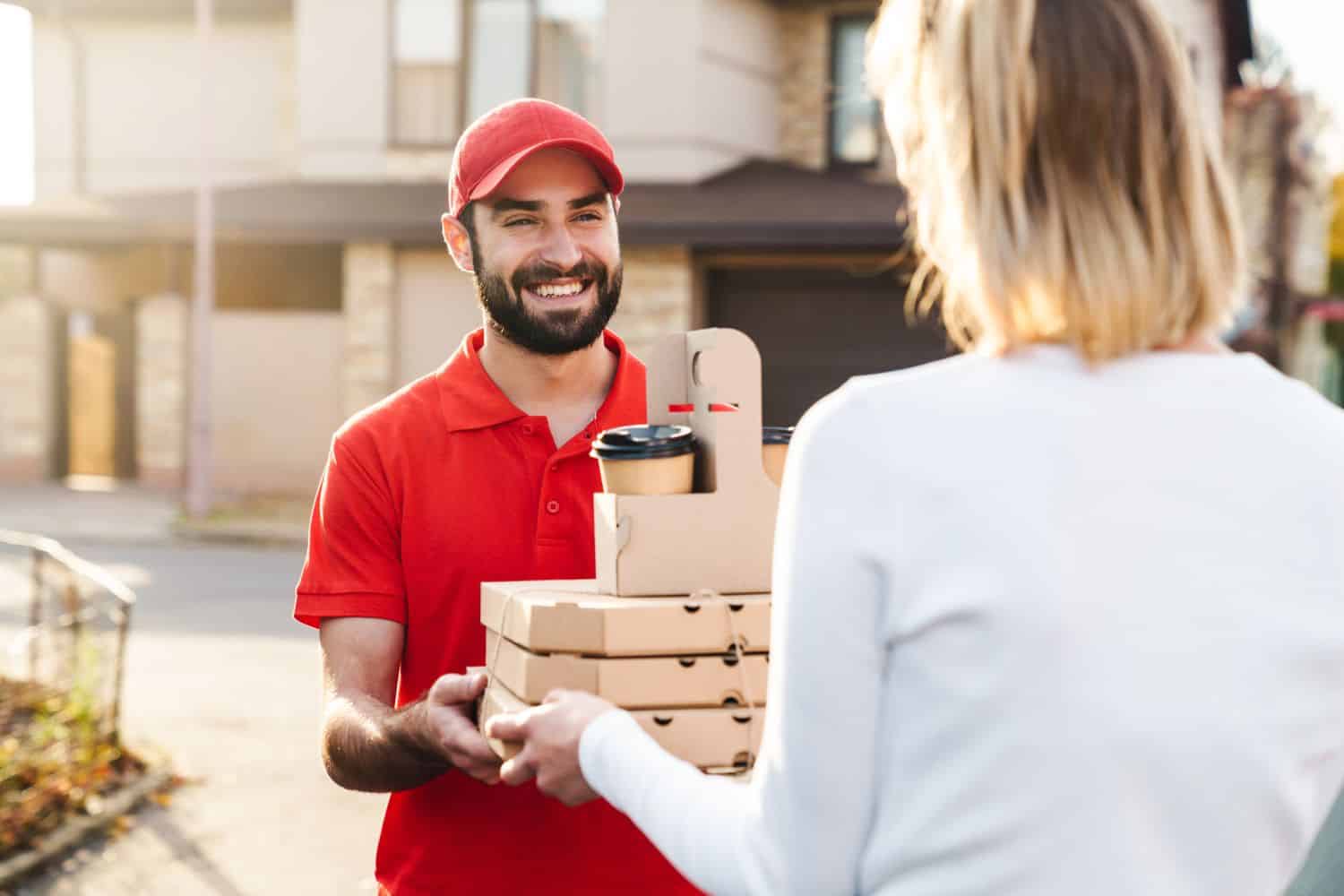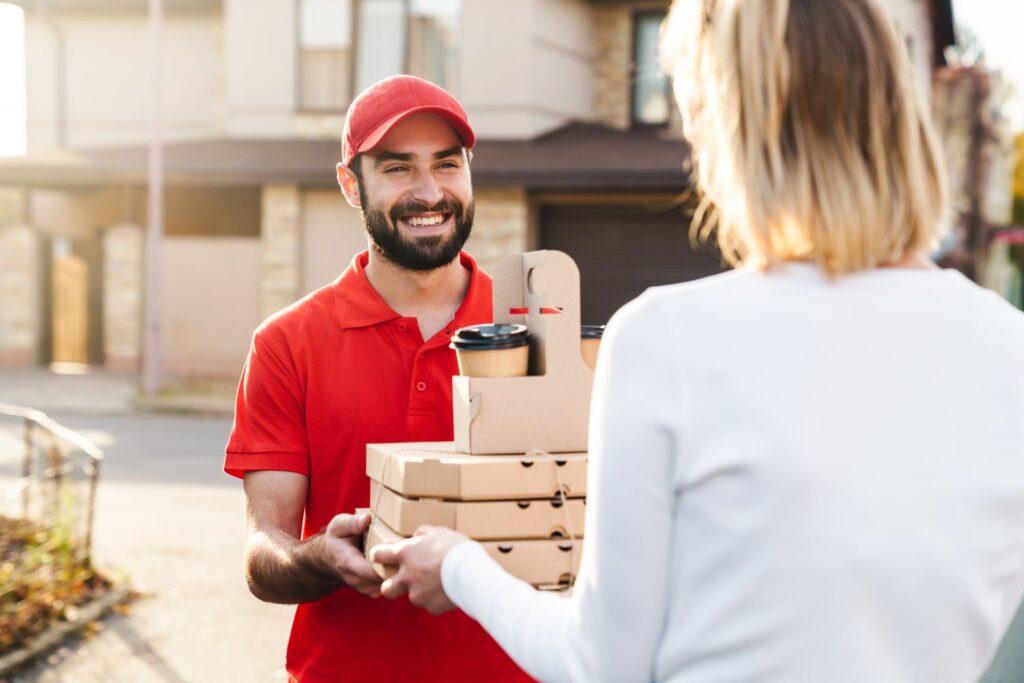 1. How Much Can You Make a Week With DoorDash?
According to the company's website, Dashers in the United States make $25 per hour. As a result, Doordash drivers may anticipate earnings between $500 and $1,000 each week (40 hours). The average earnings will amount to around $21 per hour (i.e. $545 per week) if you work about 19 hours each week.
A typical Dasher aiming to earn at least $250 every day could make $1,735 in one week! (Quora)
There are many variables affecting income, including but not limited to, the city you live in, your car's gas mileage, the time of the year, and how committed you are to working even when you don't have to.
Normal business hours are 11 AM to 1 PM and 4 PM to 9 PM; orders can be taken outside of normal business hours, but they are not guaranteed.
As such, you can expect to earn between $7 and $11 per hour and anywhere from $49 to $77 per night after expenses. To make the most out of the job, try and work the full seven peak-hour shifts per night.
NOTE: The company doesn't reimburse you for the expenses you incur while delivering food. Check out my pro tips on how to make $500 per week as a Dasher.
2. How Much Can You Make With DoorDash In a Day?
According to ZipRecruiter, an online job marketplace, Doordash delivery drivers in the United States make an average yearly salary of $43,223 as of July 2022.
With a simple salary calculator, that comes to $20.78 an hour. This translates to $166.24 per day if you work for 8 hours.
How much does a Dasher make on a typical day working for 8 hours?
Keep in mind the rate varies according to location and work hours. On a weekday, if you want to combine lunch and dinner, you need to pick the best 8 hours of the day.
According to Dasher's Vlog, the best hours are 4 hours for lunch between 10.30 AM to 2.30 PM, and four hours for dinner between 4.30 PM to 8.30 PM.
How Much Does DoorDash Pay?
DoorDash strives to make earning money on the platform fair and transparent. Here's a closer look at how money is made:

Depending on the projected delivery time, location, and product popularity, base pay falls anywhere from $2 to $10. Moreso, Dashers have the potential to earn additional pay for orders that meet certain conditions termed as promotions.
Customers also have the option of leaving a tip during the checkout process or after their order has been delivered. You get to avail of 100% of tips on top of the base pay and promotions.
Moreover, the amount DoorDash pays will never vary based on the tip amount. For example, for two identical deliveries where one customer leaves a $3 tip and another customer leaves a $6 tip, one Dasher will earn $3 more than the other.
Further Reading: How to Work Without a Car
How Much Does DoorDash Pay an Hour?
The company reports that Dashers across the country make $25 an hour on average, which includes all tips. Your earnings as a Dasher definitely vary. Some make as much as $35, while others earn as low as $12 an hour.
According to a statistical analysis by glassdoor, DoorDash Drivers report an average rate of $16 an hour.
But, Is there an hourly variation among cities?
Depending on the city you live in, DoorDash pays $22.87-$25.43 per hour, based on ZipRecruiter's analysis of the Top 10 Highest Paying Cities for International Doordash Delivery Driver Jobs.
How Much Do You Make With DoorDash After Taxes?
You are required to pay taxes as a Dasher if you make more than $600/yr while working for DoorDash.Typically, both federal and state taxes take around 14% of your pay.
From the table above, if you are a single filer in Santa Clara, CA making 52,903 a year, your taxable income falls under the $40,525-$86,375 tier.
The first $9,950 gets taxed 10%, the next $30,575 incurs a 12% tax, and the final $12,378 attracts 22%.
| Taxable Income | Marginal Rate | Tax |
| --- | --- | --- |
| $9,950 | 10% | $995 |
| $30,575 | 12% | $3,669 |
| $12,378 | 22% | $2,723 |
| Total Tax | $7,385 | |
From the total tax, the effective tax rate comes down to approximately 14%.
How to Make $1000 a Week with DoorDash?
Earning $1,000 a week is an uphill task, but not impossible. You need a strategy that will get you the most compensation for every mile. Here are some pointers:
1. Location Can Either Make You or Break You!
Opt

for locations with many high-quality orders.

The more the orders the better the earnings.

Do not make the mistake of choosing cities or densely populated locations. Having many people or working in a popular place doesn't make it ideal for DoorDash.

Residential areas with single-family homes are the best for your time. In single-family homes, the price of the food order is higher, especially for families, hence the value.

Assuming that wealthy customers appreciate the convenience, they are likely to tip well. Use Zillow, Realtor.com, Trulia, etc, to locate rich neighborhoods

to make the most money delivering food.
2. Avoid High-rise buildings or flashy apartments!
Just because people live in cities doesn't mean they have money; you are unlikely to get tips in such places.
Parking is also a disaster, and getting into the buildings is also difficult with security checkpoints at the main doors. This wastes a lot of time delivering an order for a tip that is probably not worth your time.
3. Cut Your Drop-Off Time Down to a Bare Minimum!
Time is everything, time is money. In high-value homes, you just leave the food at the door and leave.
Do not chase orders or hotspots, let the orders come to you. Why? The gas cost for chasing orders is not worth the chase.
Work during peak hours only in a good location. When it's busy, peak pay may be in effect. Hit the road during the peak pay hours to earn extra money on each delivery.
4. Timing Is Key
We all know everyone wants to spend time with family during the weekends. You'll make more money in a few hours on a Saturday evening than trying to chase orders the whole day on a Thursday. Sacrifice a few hours to take advantage of the peak-hour promotions.
5. Participate in Challenges & Promotions
Complete a certain number of deliveries in a set amount of time and earn guaranteed incentives on top of the usual tips, challenges, and referral payments.
Can You Make a Living Off DoorDash?
A Redditor (Dasher) in DoorDash Drivers Community notes that it is possible to live off DoorDash depending on your market.
Here's how to do it:
Utilize the golden window for dinner time between

5.30 PM to 8.30 PM – these are the peak hours that come with promotional pay.

Take advantage of

holidays

which are peak days for food orders.

Additionally, maximize your earnings by working on the weekends, Saturdays and Sundays. Most people don't want to work on weekends during the dinner shift, this means more orders for a few drivers.

And finally

, avoid working during rush hours.

Don't miss out on Cashback and Deductions on Gas Prices!
DoorDash has partnered with the Upside App, which offers cashback on gas. As a part of the offer, you can earn up to 25¢ per gallon every time you get gas. Plus, you get an extra 20¢/gal on your next 4 fill-ups, as a Dasher. That's up to 45¢/gal total!
For instance, for a $26 fill-up, you get approximately $5.86 back. It takes 2 days to get back the cash via bank account, PayPal, or a gift card.
You can also download the Everlance App, a mileage-tracking app, designed to help Dashers to maximize their earnings.
How Much You Can Make With DoorDash: FAQs
1. Does DoorDash Pay for Gas?
No, DoorDash does not cover the cost of gasoline for the Dashers. As an independent contractor, all costs incurred due to your delivery vehicle come from your pocket.
Unlike company delivery drivers, dashing is essentially a form of self-employment where you run a delivery business through the app.
That said, the vehicle expenses count as tax-deductible items when filing. That's where apps like Everlance come in; to help you compile a detailed expenses report.
2. Is DoorDash Food Delivery Job Worth It?
The minimum wage in the United States is $7.25 an hour. At around $25 an hour, DoorDash pays over 3X the minimum wage.
Nevertheless, the workload may not be enough for a full-time hustle. The best part is that as a gig worker, you can also sign up with similar apps to reduce your downtime.
The likes of Instacart, UberEats, and Grubhub come to mind.
What other tricks can help you earn consistently as a Dasher or a food delivery driver in general? Share your tried and tested ideas in the comment section below.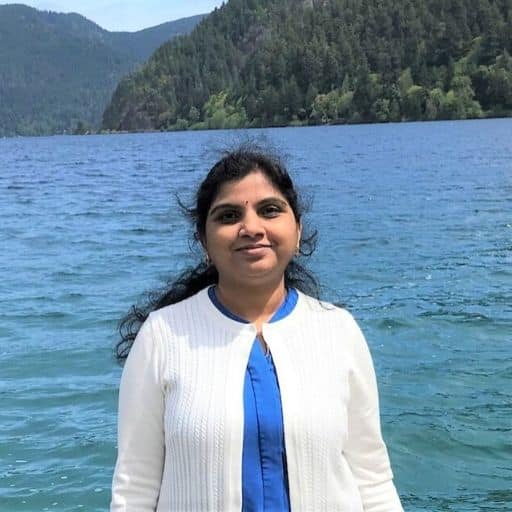 Howdy Folks, thanks for stopping by my blog.
I'm Swati, a proud mom, dedicated side hustler, full-time blogger, and a recognized millennial work-at-home expert. My expertise has been featured on esteemed platforms such as Forbes, CEO Blog Nation, Referral Rock, Vital Dollar, Databox blog, and many more. I have embarked on this incredible journey to share my firsthand experiences in the world of online income generation and to assist all of you in earning money from the comfort of your homes.
Join me in my mission to revolutionize the way we make money and achieve financial freedom. Trust me, it's not as challenging as it may seem!
Together, let's explore the boundless opportunities and pave our paths towards a prosperous future.