Knowing how to make money without a car, at a time when delivery and rideshare gigs are on the rise, can be your entry into the gig economy.
Zippia reports that, driven partly by the Covid Pandemic, gig work now employs around 23% of the US workforce.
These are side hustles and independent contractual work that can employ anyone, from anywhere, during their free time. Some of the opportunities are lucrative enough to get you full-time self-employment.
So, are you tired of feeling trapped without a car? Do you think your lack of wheels is impeding your ability to partake in this trillion-dollar industry? Think again!
From listing various skills on job boards to minding pets, no limit exists on what can get you paid at a time when a job is just a click away.
How to Make Money Without a Car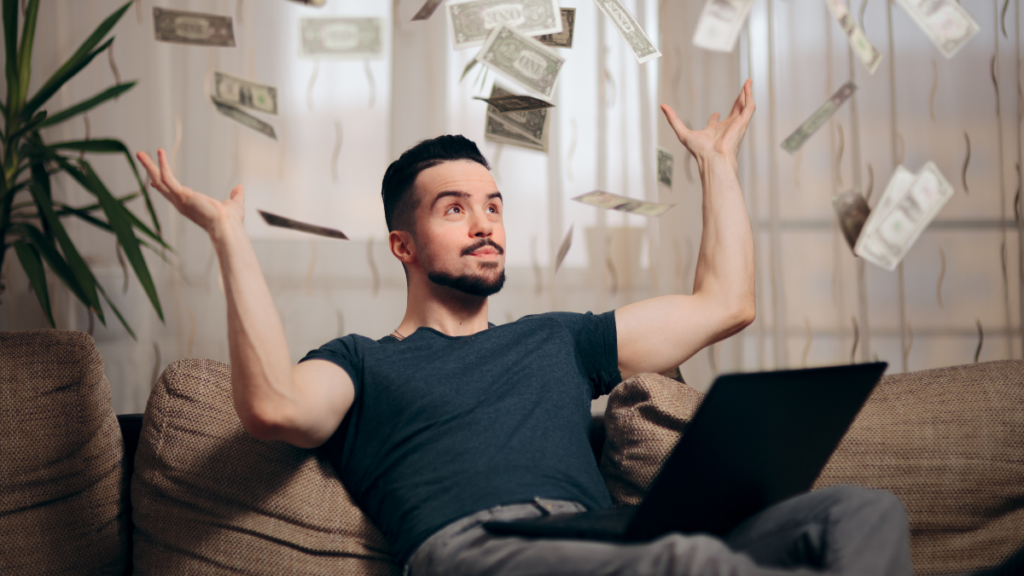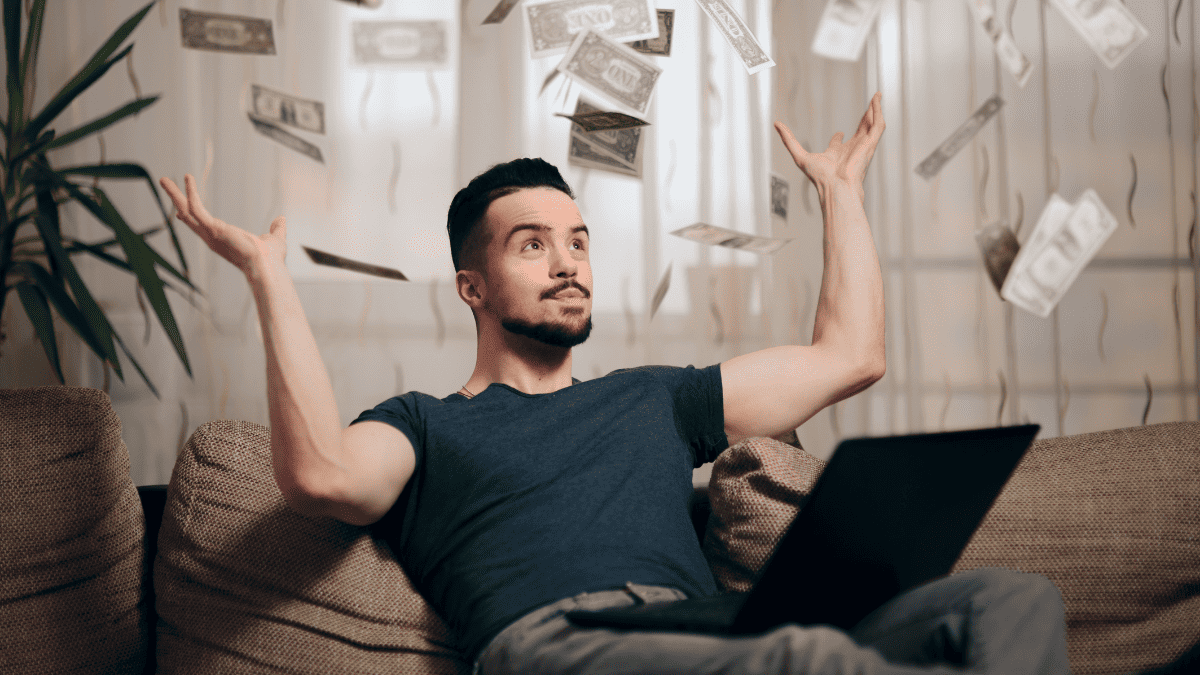 In this article, we will explore various gigs and side hustles that don't require a car. Time to get creative and start hustling!
Become a Tasker on TaskRabbit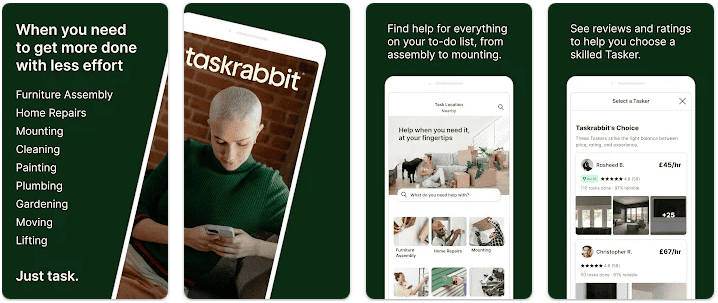 TaskRabbit links people with local tasks and errands. These tasks can range from cleaning, moving, furniture assembly, and more. You can work on foot, bike, or even public transportation.
For one project, Taskers can make between $22 and $62. However, the rates you can earn through TaskRabbit gigs vary based on the types of tasks you take on and what clients are willing to pay.
You set your own rates with the common hourly pay for Taskers in the U.S. being $38. The site docks you 15% of your total payment which is made via direct deposit.
Rent Out Your Home on Airbnb
You can communicate with guests through the Airbnb website and manage your listing from anywhere without a car.
Some estimates suggest that you can make from a couple hundred to over $2,000 per month via Airbnb. To earn extra, offer guests services such as laundry, meals, and travel guide.
Start a Blog or YouTube Channel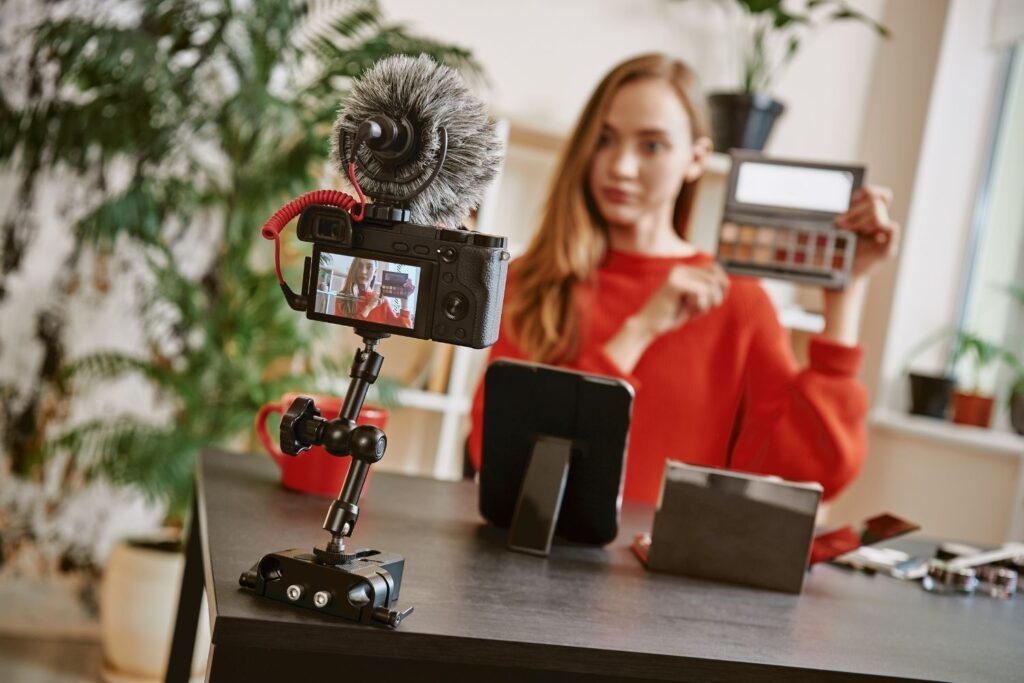 If you enjoy writing or creating content, you can start a blog or a vlog channel. It may take some time to build a following, but with dedication and consistency, you can turn your passion into a profitable side hustle.
The cash you can get on the gig varies depending on various factors such as the niche, audience size, engagement rate, and monetization methods.
According to this YouTube Money Calculator, the typical earning for each view is $0.018. This rate translates to $18 for 1k views.
Creators also earn from paid adverts that run on their handles. Normally, Google pays 55% of all revenue earned from ads.
What You Need to Earn on YouTube
Sell Your Stuff on Etsy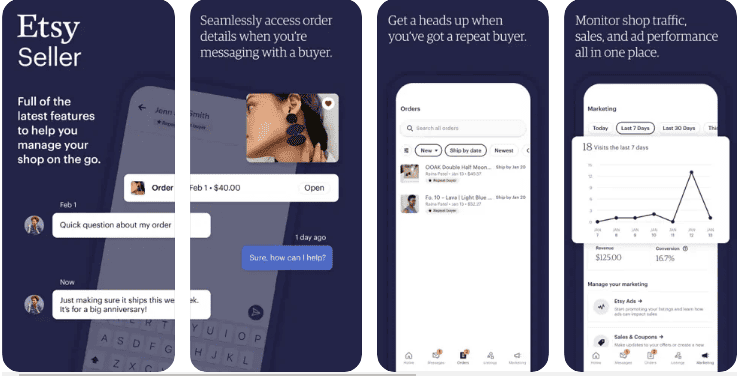 It's possible to earn remotely by sending your products to customers, even without owning a car.
The amount of money earned from selling stuff on Etsy is influenced by several factors, including product type, pricing, and marketing tactics.
On average, top Etsy sellers earn $20k+ per year. The best part is that you can still earn on the site without crafting anything.
Etsy pays via PayPal and is available globally. Further, you can sell via the Etsy app for Android and iOS.
Important Reference: Make Nothing and Earn On Etsy
How to Sell Beanie Babies In 2023 [Epic Guide]
Gig Work Without a Car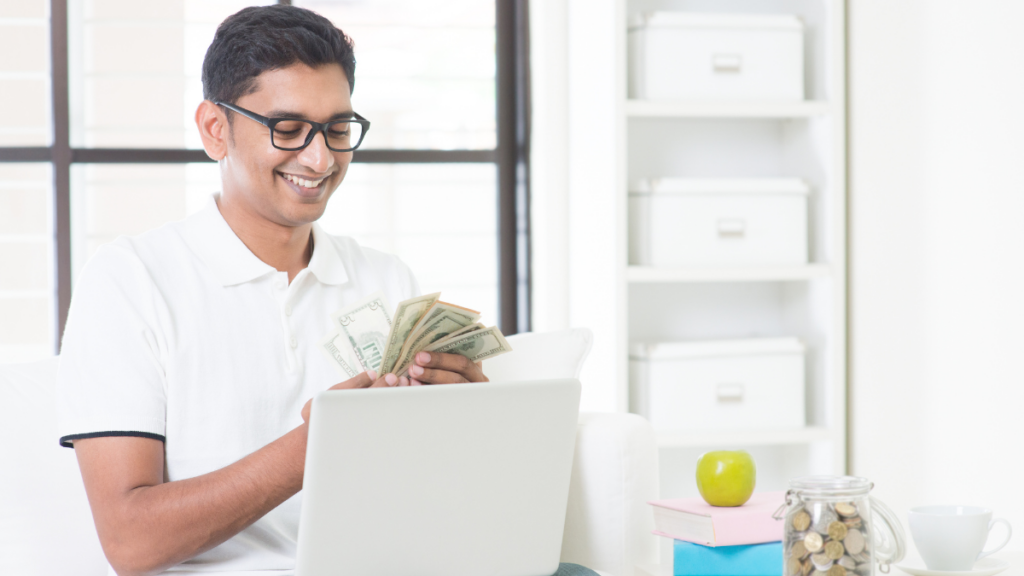 There are numerous gig work options accessible for those who don't possess a car. The options come with the independence to work according to one's own timetable. Below are practical gigs that don't require you to drive to get paid.
Sell Your Skills on Fiverr
Fiverr is an internet-based platform that links freelancers who possess specific talents with clients who require their services. Such services include curating web articles, graphic design, relationship advice, and video editing.
Basically, if you possess marketable abilities, you can offer them for sale on the platform, starting at $5 per task.
Fiverr allows gig workers to set their own rates and work remotely from any location, even without a car. All you require is a laptop, internet access, and knowledge of how to earn money without the need to commute or drive.
Find Virtual Assistance Gigs
Virtual assistants offer administrative support remotely to businesses, entrepreneurs, and individuals. With stellar organizational and administrative skills, anyone can become a VA.
Tasks include email management, scheduling, research, posting, and more. VAs have the advantage of working off-site and setting their own hours.
Freelancer platforms like Upwork and Zirtual offer thousands of VA job opportunities for newbies. However, expert training is necessary to help you break even in the industry.
The salary of a VA depends on skills, experience, and services provided. On average, this gig without a car pays $43,659 per year, according to Glassdoor.
Where to Get Virtual Assistant Gigs
Try Freelance Writing
Freelance writing is a great career option for those with exceptional writing and proofreading skills. Online job boards like Upwork and Freelancer offer remote freelance writing jobs, and you can create content for various websites and online publications.
Other platforms offering similar gigs include Contena and ProBlogger. The amount you can earn depends on factors like experience, content type, and job availability.
The common pay for US-based freelance writers is $33.02 according to ZipRecruiter, a site that also features freelance gigs.
Freelance in Graphic Design
If you're a talented graphic designer, you can make money through gig work without a car. The salary for freelance graphic designers can differ based on the tools you've mastered, your education, and your location.
Novice graphic designers can earn between $12.42 to $20.55 per hour. On the other hand, experienced designers can make up to 33.99 per hour.
Need to learn graphic design for free? Register for free courses on Alison.com and get certified as a graphic designer. Alsion is Trustpilot verified with a 4.6-star rating from 3,500+ reviews.
Engage in Online Tutoring
Online tutoring is a profitable job for those with expertise in a subject or topic. There are many platforms offering remote tutoring opportunities including PrepNow, 51Talk, and Princeton Review.
By sharing knowledge and assisting others, individuals can earn money away from a physical class.
According to Tutors.com, the typical hourly rate for online tutoring jobs is $30, varying based on platform, subject, experience, and location.
Find Freelance Tutoring Jobs Here
Take Online Surveys
Product and Research oriented surveys can be a lucrative way to make extra money in your free time. The pay varies based on the survey platform and study length.
Kashkick, Branded Surveys, and PrizeRebel are some of the sites that offer payment for completing surveys, with potential earnings of up to $50 per survey.
For surveys that incorporate product testing, you can enjoy free samples and unpaid subscriptions, on top of the normal pay.
Find out survey sites with no minimum payout here
Become a Virtual Transcriber
You can transcribe audio and video content, online without needing a car.
For online transcription jobs, the pay varies depending on the field and experience level.
According to Rev.com, transcriptionists earn anywhere from $5 to $8 per audio/video minute.
Become a Bookkeeper
For online bookkeeping jobs, your tasks include managing costs, accounting for finances, and completing payroll. Additionally, there are companies that pay you to fill their taxes.
The compensation varies depending on your accounting skills and the client's budget. According to ZipRecruiter, online bookkeepers earn an average of $58,000 per year.
Become a Social Media Manager (SMM)
Platforms such as Hootsuite and Social Media Manager School offer remote social media management positions. Businesses and influencers utilize SMM services to handle their online presence.
The compensation for these jobs is affected by the scope of your managerial skills and the number of handles that you work on.
According to Indeed, freelance social media managers earn an average hourly rate of $21.38 per hour. Top managers in the field make up to $34.12.
Engage in Remote Data Entry
You can explore remote job platforms to find opportunities for online data entry work. These tasks generally involve completing small assignments like compiling data =, web research, form filling, and correcting errors.
The compensation for these online jobs fluctuates depending on your typing speed, clerical expertise, and your company of choice.
Glassdoor estimates the average pay for data clerks at anywhere from $28k and $49k per year.
Coaching Online
You can coach clients on a variety of topics like fitness, nutrition, business, and more. Coaching can be done via videos, audiotapes, and live streaming.
Top influencers in the industry earn $100k+ per year and are known to set the standard, including making paid appearances on national television.
According to ZipRecruiter, online coaches earn an average of $51,929 per year.
Dabble in Freelance Photography
Various events, such as weddings and other special occasions, require the services of a photographer. Platforms like Freelancer and Guru provide opportunities to connect with clients who require photography skills.
The payment for freelance photography is contingent upon the level of post-production and tools needed for the work. According to Upwork, there is potential to earn at least $40 to $100 per photography project.
Companies That Can Pay You With No Money No Car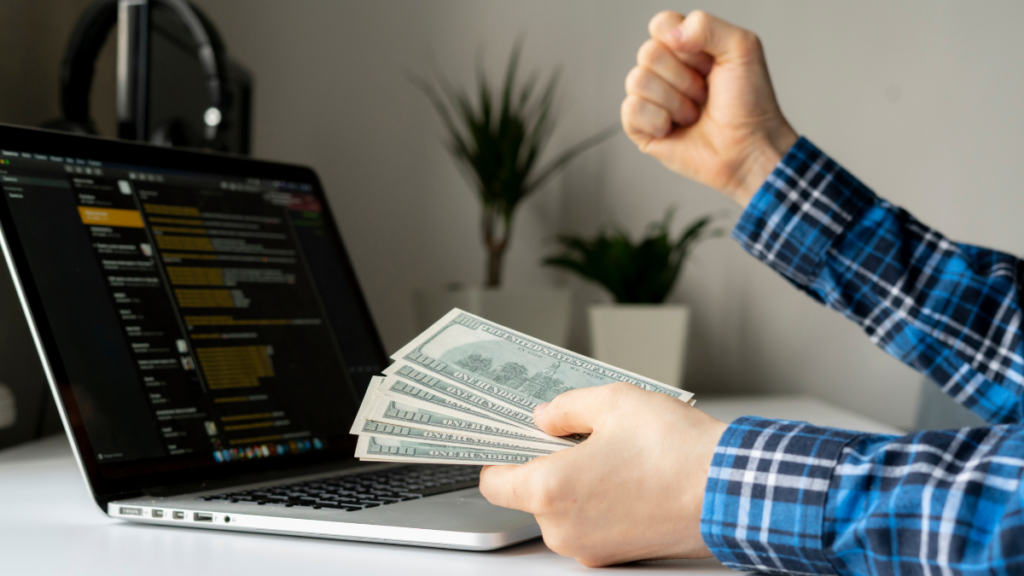 There are many companies in the USA and overseas that offer side hustles that don't require a car or any upfront investment. With a little creativity and hard work, you can be on your way to earning thousands of dollars through the following sites:
1. Amazon Mechanical Turk
Tasks like data entry and surveys can be found on Amazon Mechanical Turk. The platform allows for flexibility in your work schedule, and it doesn't require you to have a vehicle.
Typically, you can complete 20 to 100 HITs (Human Intelligence Tasks) per week. The tasks can include anything from data entry and taking a photo to transcription.
MTurk workers earn around $2/hr to $5/hr depending on the task.
2. Guru
Freelancers can join Guru and get paid hourly rates for their projects. Signing up on the website is an easy process for anyone with basic internet skills, with membership being free at the basic level.
The site offers an opportunity for freelancers to improve their portfolio and rank, which can lead to better-paying projects and a good reputation with clients.
It takes a commission of 8.95% for each project that is assigned to a freelancer. As an expert freelancer, you can earn about $1000 a week on Guru.
3. Transcription HUB
Transcription HUB offers compensation to at-home transcriptionists based on their typing accuracy and experience level. Your pay rate as a transcriptionist will depend on how accurately you transcribe the audio given to you and your experience level.
On average, you can get $0.75 per audio minute that you transcribe. For example, if you transcribe 10 audio minutes, for an hour, you can earn $7.50.
So, if you work for two hours a day, you have the potential to earn up to $15 per day. However, the pay rate is not standardized, with each job paying depending on difficulty and the client's budget.
Transcription HUB is an A+ BBB-rated company that partners with the likes of Walmart, Columbia University, MIT, Harvard University, and The New York Times.
Apply to Join Transcription HUB
Video Game Apps
Earning via video games is subject to the application and the games you play. Bear in mind that gaming apps may not provide a full-time income. Top games that pay real cash include:
Other Options for Working Without a Car
If online gig work is your cup of tea, there are plenty of hands-on side hustles that don't require a car. Here are some options to consider:
Walk Dogs or Pet Sit on Rover
You can walk dogs in your neighborhood or provide pet-sitting services for pay. The amount you can earn from minding and interacting with pets depends on the platform offering the gig and your availability.
According to Pet Caretakers, the income of pet sitters can vary significantly depending on various factors. In general, full-time pet sitters can get between $20,000 and $35,000 annually in the first year of business.
To get paid for taking care of animals, register on sites like Rover that connect dog owners with dog walkers. This job without a car pays an average of $20 for a 30-minute walk and around $17 per hour for sitting pets.
Register as a Rover Pet Sitter
Lawn Care
If you enjoy spending time outdoors and don't mind getting your hands dirty, lawn care could be a great option for you. All you need is some experience with lawn care or gardening, and you can offer your services to homeowners in your area.
You can mow lawns, trim hedges, plant flowers, and do other yard work. To get noticed, advertise your services on Craigslist, Nextdoor, or use websites such as TaskRabbit to find clients.
Handyman Tasks
If you're handy with tools or good at fixing things, you can offer your services for odd jobs around your community. It helps to advertise online and hand out flyers in your neighborhood.
Odd jobs that pay well include furniture repair, power washing, installing drywall, and repairing small appliances.
The cost of employing a handyman varies with the type of contractor and location. Different sites, including HomeGuide, Zippia, and HomeAdvisor report varying hourly rates.
According to Bob Vila, a handyman with over 30 years of experience, typical handyman rates are between $60 and $70 per hour for freelance workers. On the other hand, if you work under a company, you make around $125 per hour.
Side Hustles That Don't Require a Car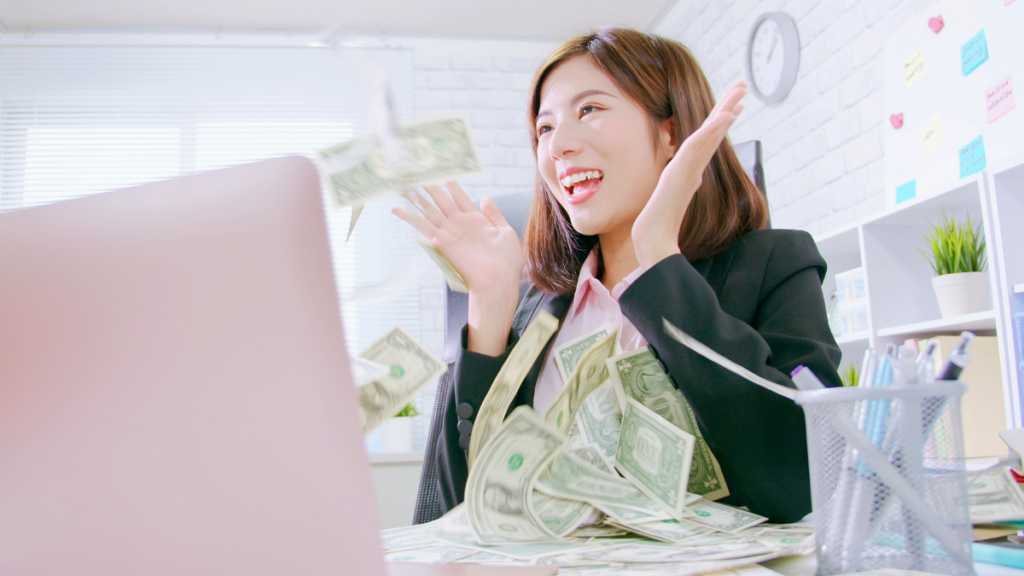 You can explore various options that do not require a vehicle or significant investment to get started. By exerting some effort and tapping into your creativity, you can kickstart your side hustle and earn some extra money.
Below are some additional ideas for side hustles that don't necessitate the use of a vehicle:
Join Cash Reward Apps
In this category of earning without a car, your potential earnings are subject to the app you choose and the activities you undertake.
For example:
Sell Unwanted Items
Selling items in your home that you no longer need can be a timely answer on how to make money without job or car. For fast cash, consider selling via a garage sale, or online for high-value items.
Here are some apps, businesses, and websites that allow you to sell stuff and make money without a car:
New Post: How Selling Used Undies Works
Rent Out Unwanted Items
The sharing economy has opened up numerous opportunities for people to make money from their unused resources. Here are some apps and websites that allow you to rent/lease out things you own and make money:
Babysitting
Babysitting is among the best side hustles without a vehicle. Pay for babysitters can vary significantly depending on location, experience, and other factors.
Delivery Jobs No Car Required
Do you need a car to undertake food, beverage, groceries, and parcel delivery jobs? Not really. There are plenty of delivery jobs that you can do without a car.
Whether you prefer to foot, use a bike, a scooter, or public transportation, there are many ways to reach point B from A. What's more, the practice is a more environmentally friendly option compared to using a car.
Here are pointers on how to handle delivery without a vehicle:
Become a Bike Messenger
As a bike messenger, you transport small packages and documents around the city using a bicycle. What you need is a reliable bike and a backpack to carry the items.
Bike courier jobs need you to be healthy and physically fit and know how to navigate your city of work. ZipRecruiter estimates salaries of between $7.69/hr and $23.56/hr.
Most food delivery platforms allow bike delivery services but you can also market your hustle, as an independent courier, to local restaurants and offices.
Offer Scooter Delivery Services
DoorDash and Uber Eats allow you to use a scooter to make deliveries. This is a great option if you live in a city with a lot of traffic or limited parking. Just like with biking, you can also work as a scooter courier independent of a company.
Engage in On-foot Delivery
Walking deliveries can be a great option in densely populated towns and cities, where parking is scarce and traffic congestion is high.
The idea is that pedestrians can move around packed cities faster than vehicles. Normally, on-foot delivery is more efficient when dealing with cross-office deliveries of stationary, files, food, and sensitive work-related materials.
Become a Package Handler
Package handlers get work from delivery companies like FedEx and UPS, sorting and loading packages. The job can be physically demanding but the good thing is that it does not require a car.
Handler jobs are also offered by retail companies like Amazon, Walmart, and Walgreens that package and deliver to remote shoppers.
A part-time gig in package handling pays an average of $16 per hour. The rate can be anything from $13 to $20 hourly depending on the company.
Companies that Pay You to Make a Delivery Without a Car
Working remotely, from home nevertheless, has contributed to the increase in people using delivery services.
A car makes delivery services quite easy, but the method may not be efficient when dealing with light stuff in a crowded city or working within office buildings. That's why the following companies allow you to make delivery without a car.
1. Postmates
You can join up to be a courier and start making deliveries on foot, bike, scooter, or motorcycle via Postmates.
According to ZipRecruiter, Postmates drivers' pay is influenced by various factors, such as the city of operation, the delivery fee, tips, and the distance covered.
The typical hourly pay for Postmates drivers ranges from $13 to $27, with tips playing a vital role in their earnings. On average, Postmates drivers can make around $785 weekly.
Uber Eats
Arguably, this is among the biggest delivery companies dealing with food and beverage orders. The company allows the use of bikes, scooters, and foot deliveries.
Earnings of an Uber Eats driver can fluctuate depending on each trip and the time of the delivery. With ingenuity though, it's possible to boost your daily take and make around $20 to $25 per hour.
Apply to Deliver with Uber Eats
2. Grubhub
Grubhub provides no car no job no money jobs to people who can bike or ride scooters. You make up to $20 an hour plus tips and other bonuses for special offers.
The service pays via Direct Deposit which requires all independent contractors to have a checking account. Payment can be accessed daily via instant cashout.
Note, GrubHub typically employs drivers but in some large cities, such as New York City, you can register and work without a car.
Sign Up to Be a Grubhub Driver
3. DoorDash
DoorDash pays a base pay of $2 to $10 per order to make deliveries on foot or bike. You can normally expect to make $15-$25/hour with bonuses, tips, and perks.
The actual amount a Dasher can make depends on factors such as the number of deliveries, distance traveled, and time of day or week.
Related Resource: How To Make $17/hr as a Dasher
What to Do With No Money No Car [Tips]
If you find yourself in a situation with no money and no car, it can be overwhelming and stressful to work in the current highly mobile economy.
To help you out, here are some ideas to enable you to move about and still make money on delivery jobs or otherwise.
1. Use Public Transportation
If public transportation is available in your area, it's worth exploring job opportunities that are accessible by bus or train.
Many cities have buses, subways, or cabs that can take you where you need to go. For example, you can take a bus to reach a client who requires your lawn-mowing skills.
2. Bike or Walk
You can apply for side hustles without a vehicle and make deliveries on foot or with your bike.
Consider jobs that are within walking as a means of saving money on transportation and staying active.
Need to make extra bucks? I recommend complementing such gigs with reward apps for walking.
3. Get a Bike on Lime
Lime is a bike and scooter-sharing platform that lets you access to transport at strategic points in major cities.
This can be extremely helpful when you need to move around for a job since you can end a ride and just park the ride at a nearby parking pin.
Are you a mechanic? Lime also hires mechanics to repair, move, and assess bikes and scooters to ensure an efficient service.
According to Indeed, Lime gig workers' hourly salaries in the U.S. range from approximately $13 to $22 per hour.
4. Carpool
If you have side hustles without a car in the same direction as someone who has a car, ask if you can ride with them and offer to chip in for gas. The approach is eco-friendly and cost-effective.
Carpooling also reduces the carbon footprint, on top of saving money on transport. Further, you can get an excellent company to keep your mood up during the ride.
Some carpooling services include UberPOOL, Lyft Line, and Via. Passengers can call for a ride through the app and will be matched with other passengers who are traveling in the same direction.
5. Rent a car
Renting a car is a great option if you need a car for a short period of time or if you are traveling to a new city and need transportation.
You can often find affordable rates at rental car agencies such as Avis, Hertz, and Enterprise for various periods of time.
6. Use a Car-sharing service
Make use of Car-sharing services such as Zipcar or Share Now, formerly Car2go are similar to car rentals but offer more flexibility.
These services are great if you only need a vehicle for a short time or if you want to avoid the hassle of renting a car from a traditional rental company.
Can I Do Delivery Jobs without a Car?
Many businesses now offer online side hustles without a car. You can work as a shopper or delivery person using public transportation or a bike to get to and from the store.
Also, the delivery of newspapers, flowers, alcohol, baked goods, and documents can easily be accomplished on foot.
You can also offer your services to catering companies, local restaurants, florists, office buildings, and event planners since they do not necessarily require you to have a car.
How to Make Extra Money Without a Car [Final Thoughts]
There are many side hustles without a car, whether it's through online work, manual labor, or delivery jobs that allow for alternative modes of transportation like bikes or scooters.
It may require some creativity, resourcefulness, and willingness to put in the effort, but with a little bit of time and dedication, anyone can find a side hustle that fits their skills and interests.
When looking for smart ideas to make extra money without a vehicle, it's important to consider your own strengths and limitations.
Once you have a sense of what you're good at and what's feasible for you, start exploring different options for side hustles.
Look into freelance opportunities, sign up for delivery jobs that allow room for alternative transportation, or consider offering your services for manual labor tasks within walking distance from your home.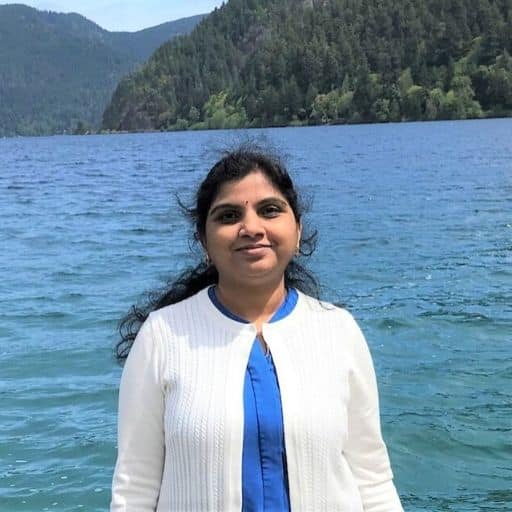 Howdy Folks, thanks for stopping by my blog.
I'm Swati, a proud mom, dedicated side hustler, full-time blogger, and a recognized millennial work-at-home expert. My expertise has been featured on esteemed platforms such as Forbes, CEO Blog Nation, Referral Rock, Vital Dollar, Databox blog, and many more. I have embarked on this incredible journey to share my firsthand experiences in the world of online income generation and to assist all of you in earning money from the comfort of your homes.
Join me in my mission to revolutionize the way we make money and achieve financial freedom. Trust me, it's not as challenging as it may seem!
Together, let's explore the boundless opportunities and pave our paths towards a prosperous future.