If you're looking to earn via cashback apps or websites, then you might have come across Ibotta vs Rakuten comparisons. These are arguably the top get-paid-to platforms for free money from normal online activities.
Whether you are just browsing the net or buying stuff, these sites notify you of opportunities to save money. Depending on the item you are purchasing through Ibotta or Rakuten, you can end up making a few to hundreds of dollars. Even better, you get a chance to make more free money by inviting friends using your unique link.
However, switching from one cashback site to the other, searching for deals, is tedious. And even if you decide to shop on the go, running similar apps on your phone can be redundant. So, the question is: Between Rakuten and Ibotta, which is the better site? And can you take advantage of both apps?
To help you make an informed choice, read on as I walk you through the highlights of Ibotta and Rakuten. Apart from how each works, we shall also look at how to maximize your earnings from both these platforms. Additionally, this post also covers everything about the Fetch Rewards app, a similar site with good reviews.
Let's kick off by understanding what making money through cashback is all about.
What are Cashbacks?
Cashback is a perk that allows you to recoup some of the money you spend on purchases. Via cashback offers, you get discounts, rebates, or points from your purchases.
Your earnings can be in the form of cash or points that you can use to redeem other great rewards such as gift cards or other in-store items.
Usually, you get paid when you upload receipts as proof of purchase. Some of these reward companies may require you to use specific debit or credit cards for eligibility, while most just need you to sign up and use their platforms.
How Do Cashback Companies Make Money?
With all the scams cropping up day in day out, you could be wondering why you should go through an external website instead of purchasing directly from the shop. Well, it's quite simple. Known as affiliate marketing, this is a business model that sees a retailer offer commissions, to willing partners, for driving up sales.
In turn, cashback sites keep some of the earnings from commissions and reward you with the rest. To make it worthwhile, they partner with many retailers to list as many products as possible. This makes a cashback site function as one huge market where you can buy almost anything.
And for shopping through their portals, you get to compare prices from different retailers on one dashboard for the best offers. Generally, since these affiliates market products that are also displayed in physical stores, cashback extends to purchases made in-store.
What is Ibotta?
Ibotta is a free cashback reward and shopping app. It was founded on 15th December 2011 by Bryan Leach and is based in Denver, Colorado, United States. This American company, allows users to earn money back on their in-store, online, and app purchases.
Back then, it started as a grocery rebate Company, offering cashback on grocery items only, but in recent years expanded its wings into other areas such as pharmacies, liquor stores, homes, and office supplies.
So whether you're buying groceries or household essentials, it doesn't matter – Ibotta will put money back in your budget!
Ibotta Affiliate Stores
Ibotta has well over 1000 participating retailers like Walmart, Kroger, Petco, BJ's, Costco, Target, Gap, Home Depot, Cabela's, Lowe's, Sephora, and REI, just to name a few. Since its debut, the company claims to have paid out more than $980 million in cash rewards to over 35 million users.
Ibotta App
To maximize your earnings, it's best to use the Ibotta app and shop from anywhere. Set up your account using your email address or Facebook profile.
Another thing to love about the company is that you can get up to $20 'welcome' bonuses just by downloading the Ibotta app or installing the Ibotta Chrome extension on your computer.
The app is compatible with both Android and iOS device systems. On Play Store, the app has over 540k reviews with an excellent rating of 4.5 stars.
You'll get instant notifications through the app when an item's price drops or new offers hit the market. Currently, they are offering cashback of up to 100% on school supplies. Don't forget to invite your friends and family to sign up as well so that you can get an extra $10 bonus added to your earnings.
So then, how does one use the Ibotta app?
How to Use Ibotta
Is it your first time using Ibotta? Below is a quick guide on how to use Ibotta.
On the app, click "Online Shopping" and browse through the items on offer and tap the plus sign to unlock the stuff you wish to from at a given Ibotta affiliate store.
You will be redirected to the store's website or mobile app (for those who have already installed it).
Pay as instructed.
Upload your receipt by taking a picture of it via the Ibotta app.
Ibotta Payment
After your payment has been received, Ibotta will update you on the cashback amount to expect, as well as when the reward will reflect on your account.
However, you need to have a balance of at least $20 or more to claim your reward.
Cashout is made via PayPal, Venmo, and e-Gift cards.
Get up to a $20 Ibotta welcome bonus here.
Why you should sign up for Ibotta?
It's free to sign up.
You get a $20 sign-up bonus.
Ibotta has amazing bonuses such as $1 for redeeming 5 offers.
You do not need to link your credit card to earn cashback. All you need is to upload a picture of your receipt.
Ibotta rewards you for most products, regardless of the brand you buy from.
You make $10 for each person you refer. You can earn more on referrals, depending on the promo they are running for the month.
The Ibotta browser extension is available for Mozilla Firefox & Google Chrome.
What is the downside of Ibotta?
Redeeming offers isn't fully automated. You have to open the app, tap on the offer or product, and then upload the receipt. However, this beats clipping coupons.
You need a minimum of $20 before you can withdraw your earnings.
It is only available for residents of the US and Puerto Rico.
What is Rakuten?
Are you ready to earn good money from your daily purchases? If so, then Rakuten reward is an app that you might want to try.
Formerly known as, Ebates, Rakuten has ended up becoming one of the highest-paying apps available all over the world. Since its founding in 1997, it has helped shaped the way people shop online by offering cash backs deals and shopping rewards on the world's largest selection of products and services.
To date, Rakuten's 12 million members in the U.S. have earned over $1 billion in cash back at participating stores.
The platform gives a $10 welcome bonus plus up to $20 per referral. But to activate the bonus, you should make a minimum purchase of $25 within 90 days after joining. While at it, you can get up to 40% cashback from your daily purchases at over 2,500 stores.
Rakuten Affiliate Stores
Rakuten offers cashback offers from major stores, from Walmart to Kohls and Petco. Through these stores, you can earn yourself up to 6%,1%, and 2% cashback respectively.
Other notable stores with good offers include Macy's, eBay, ABC Carpet & Home, Acer, Adidas, and Lowes. And you'll definitely love to hear that during the holidays, Rakuten gives triple cashback for early shopping at certain stores.
Rakuten App
The Rakuten app is available for both Android and iPhone devices with well over 20k reviews and a 4.4-star on Trustpilot. Downloading the app is simple, and it's always free.
Create a secure account using an active email address and a secure password. Not only can use an active email address but you can also join Facebook or Google account.
In addition, the company runs a website and a Chrome browser extension. These platforms notify you when a product you were looking at is priced better. Linked offers are available for use instantly. Use the app to link an offer right in the store!
Just as importantly, once you've downloaded the app, make sure to turn on your notifications so that you get alerts on exclusive In-store cashback deals near you.
How to Use Rakuten?
On your phone, starts by downloading the app and signing up, and activating a "Shopping Trip".
When using a computer, type in Rakuten, and in the search results, click on the official website.
Next is to tap on the store you want to shop, then click "Shop Now".
Upon completion, your earnings accumulate as the site automatically tracks your shopping.
Payments
Pay with your linked card to earn Cash Back. This means that you get to use the same card to pay for purchasing at stores to earn rewards.
If you're using a debit card, select "Credit" when paying. You'll sign a receipt instead of entering your PIN. This is the only way they can track your cashback.
Payments are made through your PayPal account. They also offer direct bank transfers in several countries.
Why you should sign up for Rakuten?
It's simple, easy, and free to sign up.
Easily tracks everything for you hence no need of scanning receipts.
Generates bonuses as rewards.
Comprises of a large number of affiliated partner stores- over 2500 stores
Found in most countries.
What is the downside of Rakuten?
Payment is done after every three months, to ensure that a product is not returned after cashback has been recorded on the account.
Concern about delays when reflecting rewards on your account.
What is Fetch?
Another grocery cashback platform on our list is Fetch Rewards. It is a rewarding app that pays for the purchases you've made. You simply shop, scan, and make money!
It is also important to make sure that the store name, date of purchase, items, store address, and total amount are visible when taking the picture of your receipt. To date, Fetch has more than 2.5 million active monthly users and has awarded at least $40 million in Fetch points.
The best part is that you can submit receipts from any store eligible for Fetch rewards. What I like most is that Fetch has a broad reach such as partnering with gas stations, drugstores, pet stores, and local groceries. However, the app is only available in the U.S at the moment.
Also, check out for weekly special offers and deals to earn extra points. For example, if you use this promo code 'YKNAK', you're sure to make a $2 welcome bonus (2,000 points) before scanning your first receipt!
Fetch Rewards App
You'll have more than 25 mega offers listed on this grocery app. And, a few of those offers can earn you thousands of points. Here, every 1000 points are equivalent to $1.
This app is currently available in both the Android and iOS app stores. It just takes a few minutes to download and create an account. When it comes to ratings, Fetch Rewards has a 4.6 rating on Google Play Store from over 228k votes.
Download the fetch rewards app here
How to Use Fetch?
Set up an account using your email or Facebook account
On the signup page, enter your state and phone number, you will then receive a code confirming your registration.
Link your email or Amazon account to your receipts from any store you purchase from.
Go to the rewards page and under 'Use Points', exchange your points for gift cards.
Fetch Rewards Partner Stores
Fetch rewards has partnered with many popular US retailers. The list is endless, but the most popular ones include Walmart, Uber, Costco, Visa prepaid, Amazon, Shop Rite, Kroger, and Target.
Payment
You can easily or directly transfer your reward amount to your PayPal or bank account once you reach the $3 threshold limit.
Why you should sign up for Fetch?
It has a friendly UI/UX interface
As is the case with many rewards app, there is no need to activate offers to claim them.
Easy to use and free to sign up.
You get 25 points for every eligible receipt, no matter how many items you purchase.
What is the downside of Fetch rewards?
Has a low point to dollar equivalence- 1 point equals $0.001
It only rewards with gift cards. Compared to other rebate apps like Ibotta that rewards with hard cash.
Sometimes the app may freeze when scanning receipts.
FAQs
Fetch Vs Ibotta Vs Rakuten
There is no 'right one' or 'wrong one' among these three shopping rewards apps. They all work differently but have the same outcome of rewarding users with cash backs.
Fetch Rewards is somewhat similar to Ibotta, in that, they both allow you to redeem points for cash via PayPal. On the other hand, Fetch only pays you with gift cards.
Ibotta Vs Rakuten on Reddit
According to one Rakuten user on Reddit, the platform is pretty straightforward with a check mailed ''it's legit and pretty straightforward.
They go on to say that a check is mailed to you after every few months. The fact that Rakuten works in-store also gets a lot of thumb ups.
Regarding Ibotta, a Redditor on the same thread says that the company offers different ways to get rewards. Their favorite is a $15 cashback they got on an airline ticket. Ibotta also gets positive mentions for its cash back on groceries.
Ibotta Vs Rakuten – What's Better?
It all goes down to your shopping habits. Ibotta is better when it comes to groceries while Rakuten leads when it comes to saving from online shopping. Depending on what you are purchasing you can end up making 40% in cashback rewards from either platform.
The good thing is that, you don't actually have to choose between Ibotta and Rakuten, no law limits you to use the two. You can earn a $30 bonus for joining both and enjoy unlimited cashback from in-store and online purchases.
Is Ibotta and Rakuten the same?
Ibotta and Rakuten are not the same, with each being run by different companies. That said, they are similar in that both reward their users with cash backs on purchases.
For example, when it comes to payment, with Rakuten, you have to link your credit card to earn whereas, for Ibotta you don't have to link your card. All you have to do is upload a picture of your receipt to claim your reward.
Can you stack Ibotta and Rakuten?
Yes, You can stack with both Ibotta and Rakuten. Joining is absolutely free for both apps.
After you learn how each app works, you can start double-dipping cashback from these reward platforms. Download both platforms, shop, and start making money and growing your saving today.
Final Thoughts: Which is Better Ibotta or Rakuten?
It all goes down to your shopping habits. Ibotta is better regarding grocery shopping while Rakuten will help you earn cashback on your other purchases including books, subscription boxes, travel, and electronics.
Also, Rakuten offers the most value with up to 40% cashback offers. Nevertheless, you can enjoy rewards from Ibotta and Rakuten by downloading both apps.
And if you are looking to make the best use of your time online, why not download other get-paid-to apps like Swagbucks? Together with your shopping, you can earn from taking short paid surveys and playing games online.
Is there any cashback site that is better than Rakuten or Ibotta? I would like to hear about it in the comments. Lastly, don't forget to check out this post on ways to make money by living frugally.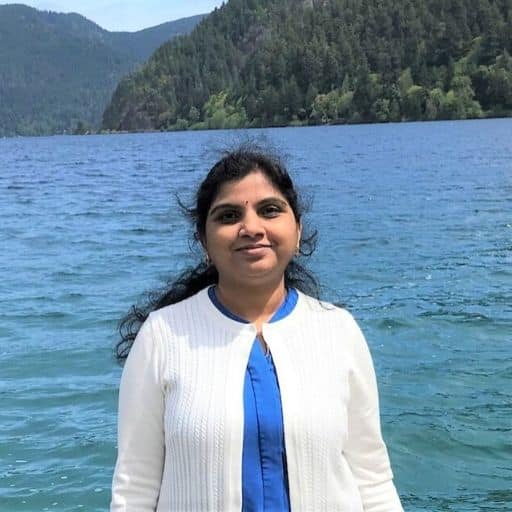 Howdy Folks, thanks for stopping by my blog.
I'm Swati, a proud mom, dedicated side hustler, full-time blogger, and a recognized millennial work-at-home expert. My expertise has been featured on esteemed platforms such as Forbes, CEO Blog Nation, Referral Rock, Vital Dollar, Databox blog, and many more. I have embarked on this incredible journey to share my firsthand experiences in the world of online income generation and to assist all of you in earning money from the comfort of your homes.
Join me in my mission to revolutionize the way we make money and achieve financial freedom. Trust me, it's not as challenging as it may seem!
Together, let's explore the boundless opportunities and pave our paths towards a prosperous future.