Want to know how to double your money in a day or less? Learn the fastest ways to double your money fast in a day, a month, or a year. You will be surprised at how easy it is to quickly make extra money while spending less time working for it.
Now, whether you would rather go for the exciting high-adrenalin ways to double your money in a day or the slow but sure ones, I have got your back covered.
If you are ready, let's dive right in!
How To Double Your Money In a Day (24 Hours or Less)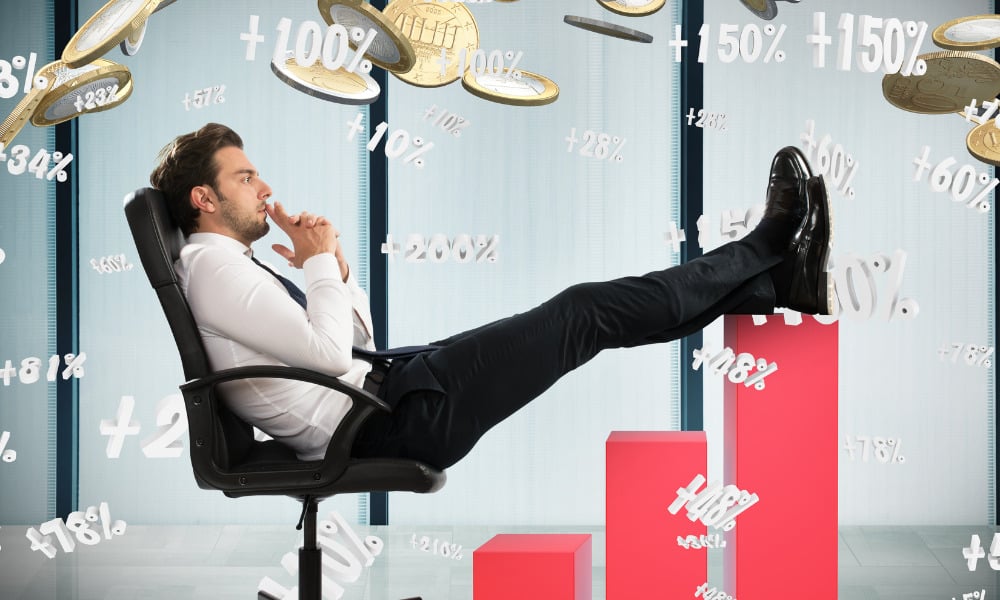 Financial doubling happens when there is a 100% return on investment.
There are several ways to achieve this, you could be looking to double your investment, savings, retirement benefits, daily earnings, the cost of purchasing something, or use the power of compound interest with the cash you have.
Based on your risk tolerance, these possibilities open you to lots of opportunities, some of which may involve financial risks and others that are not as risky but come with limited possibilities.
Since everyone is keen on the fastest ways to double the money, let us start with the best (+quickest) ways to double your money in one day.
VIMP NOTE:
There are a lot of ways to double your money, but most of them involve taking very high risks. The methods listed here require your due diligence!
1. Moneyline Sports Bets
The quickest way to double your money in 1 day is through sports betting!
While there are many options available, one of the most common is the moneyline bet! With this type of bet, the amount won or lost is based on the odds of a particular team winning or losing. These odds are typically set by sportsbooks, which are companies that accept bets on sporting events.
Generally, the higher the odds of a team winning, the less money you will win if they do in fact win. Conversely, the lower the odds of a team winning, the more money you will win if they do in fact win.
Moneyline bets can be placed on a variety of different sports, including football, basketball, baseball, and hockey. However, it may be very restricted, unavailable, or even illegal depending on where in the U.S (Source)
Let's say you're planning to bet $100 on Team A winning against Team B. The odds for Team A winning are given as 2/1, which means you're going to get $200 when they win, that's equivalent to having a chance of 50% of Team A winning against Team B.
So if it really takes only an hour or two to make your bet, you'll have a chance to make $200 in an hour or two.
2. Day Trading
Day trading is one of the fastest ways to double your money legally. It involves buying and selling financial instruments within a single day.
These financial instruments include stocks, options, and currencies, including cryptocurrency.
Day trading is speculative since you time and plays with the change in prices. You need to be able to exploit the price movements and understand when to buy or sell.
Unfortunately, this makes it a risky venture especially if you have no idea how to go about it.
To double your money in one day, there's also the high-risk investment strategy of margin trading for Bitcoin. When you buy Bitcoin at 10x leverage (meaning you can borrow up to 10 Bitcoins), if the price goes up by 1%, you can make 10% of your original investment.
If you buy $1,000 worth of Bitcoin with 10x leverage and the price of Bitcoin goes up 2%, you'll get $200 for an initial investment of only $1,000. This is roughly equivalent to doubling your money in 1 day.
Imp Note: In light of the huge risks involved in trading, before you become a day trader, you need to:
Ensure that you are aware of how the security market works.
Invest what you are comfortable losing to avoid hurting financially.
Be equipped with a perfect day trading strategy.
Be disciplined while implementing your trading strategies.
Similarly, there are different trading strategies you can implement to meet your trading targets.
3. Trade Cryptocurrency
Trading cryptocurrency gives higher returns than traditional investments. It's easier if you are both interested and also understand the art of cryptocurrency trading.
More importantly, it is for people who are prepared for very high-risk tolerance because they have been categorized to be highly volatile (sudden price fluctuations).
However, you can minimize the risks and double or even triple your money by buying and holding on to the coins until prices seem favorable.
Consider this, back in 2013, one Bitcoin, the largest cryptocurrency currently, traded at $100. Today, at the time of publishing, the same is trading at a whopping $20,000!
How's that for doubling your money?
Learn more on how to trade Cryptocurrency
How to Double Your Money In an Hour or Less
By comparing the money flow of a day with that of the previous one, you can speculate an increase or drop in price for the next day.
In other words, a positive money flow indicates a likelihood of prices increasing while a negative money flow indicates the likelihood of prices dropping.
Based on this parameter, here are a few trading strategies you can employ to double your money in a day, an hour or less.
Trend trading – As the name suggests, trend trading simply means analyzing the style in which the prices move until they reach a certain trend. You can time the day when the odds are in your favor and use it to double your investment.
Swing trading – This is another speculative strategy whereby you hold your financial instruments for a certain period to take advantage of a 'swing' in prices.
Scalping – Through scalping, you make multiple trades in a day by profiting off many small price changes.
Options Trading – It's undoubtedly one of the best ways to double your money in an hour, even as a new investor. However, you must still be aware that you can also lose money just like any other investment and losses may be substantial.
Hence, it's highly important that you not only understand the various terminologies involved but also learn how the strategies work in order to achieve success and double your investments.
How to Double Your Money In a Week (Without Risk!)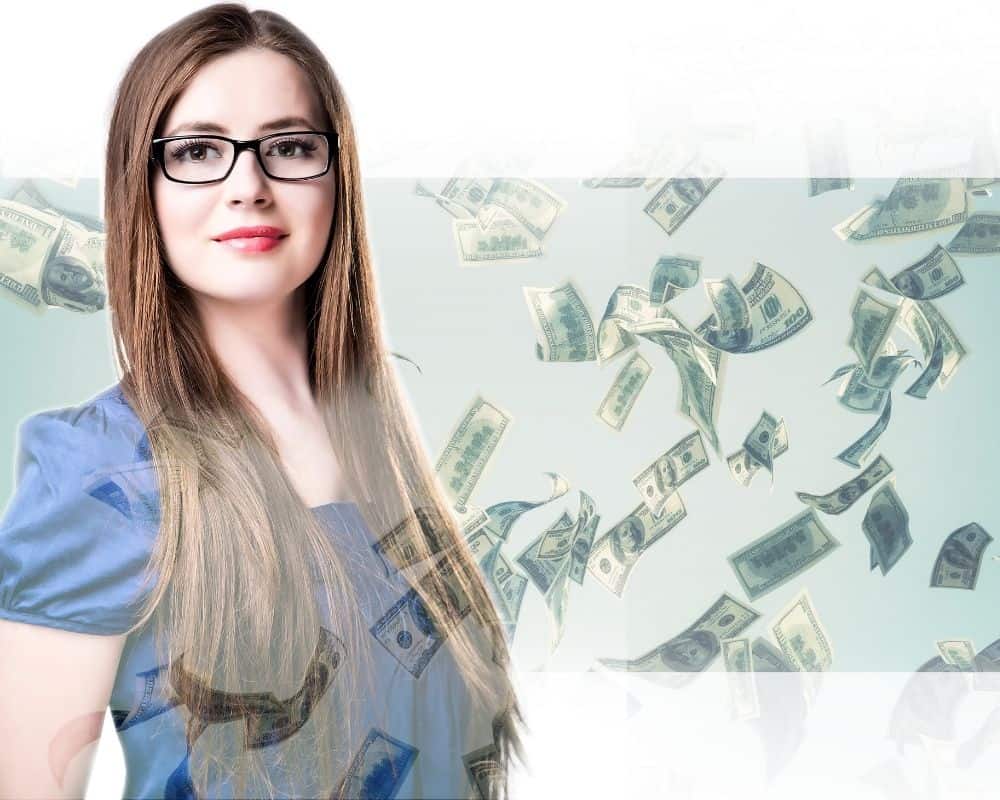 If you're looking for a guaranteed return on your investment, here are a few ways to double your money in a week WITHOUT RISK!
4. Service Arbitrage
Service arbitrage means selling services at a lower price to make a profit.
You become more of a middle man.
For instance, if you are a freelance writer, you can get jobs from clients with your rates set. Let us assume you are charging 4 cents per word for your writing services. Then you hire someone with good writing skills who can do the work for a cheaper price, for example at 2 cents per word.
So, your freelance writer will do the work and send it to you for editing then you will forward the work to your client and get paid. This is how most digital marketing agencies work!
By the end of the day, you get to double your money and pay your freelance writer with minimal commitment.
5. Sell Unwanted Stuff On eBay or Facebook Marketplace
You can sell almost everything from electronics to furniture to books on eBay or FB Marketplace and easily double your money in a day while decluttering your house.
However, a yard sale is a lot easier to plan and execute than selling stuff online and a great way to double your money fast.
You can decide on a free weekend to sell what you don't need in your house including toys that your kids have outgrown, sports equipment, electronics, and furniture among others.
Check out 30 things to quickly sell for money online.
6. Flip Items Online
Flipping an item simply means buying an item at a low/good price and selling it elsewhere for a profit. You can flip anything for profit from cars to furniture to vintage goods!
Surprisingly, some individuals flip items for a living. The process is quite simple and straightforward.
You buy items for cheap from places like yard sales, flea markets, auctions, thrift stores, and resale apps.
Next, spruce them up to collect a good price.
And finally, list the items on Amazon, eBay, Facebook, Etsy, or even Craigslist to flip online for double the expenditure incurred.
Check out how to start flipping furniture
How to Double Your Money In a Month (or Six)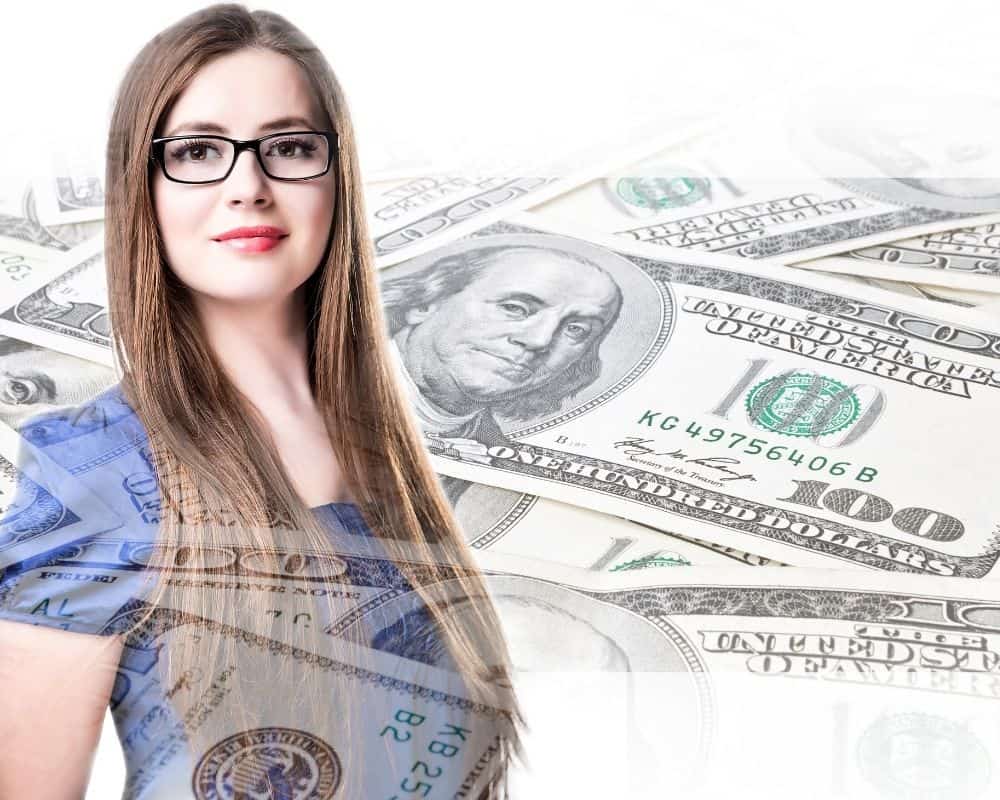 Certain ventures will not double your money in a day but compared to other ways of increasing your money, they double your money faster, both online and offline.
There are many opportunities to double your money online if you know where to look. Here are a few more sort-after options:
7. Rent Out Your Stuff
Renting out your stuff is the best way to double your money without lifting a finger!
This can be stuff you only use occasionally, extra space, or those things that you no longer use but are too attached to them to sell including a camper van, room in your house, garage space, equipment, or even a car.
For example, you can rent out a spare room by putting it on Airbnb or rent out your car on Turo, one of the best peer-to-peer car renting platforms.
Check out other numerous things to rent out for money.
Notably, ensure that you conduct a background check on the person borrowing/renting your belongings as well as laws and regulations that may affect the renting process in your locality.
Also Read: How to Earn $300 (or more) With Car Advertising
8. Do Dropship
Dropshipping is an amazing business model you can consider to double your money!
As a seller you do not have to handle the goods directly; your job is to market and buy products from a third party which could be a manufacturer, supplier, or another retailer who then ships the product to the consumer.
Ultimately, you profit from the difference in the price you sell to the consumer and the cost of buying from a third party.
9. Affiliate Marketing
If you are looking to double your money online, then affiliate marketing is the way to go.
Affiliate marketing involves generating traffic to a company's product and generating sales, leads, or clicks, and in return, you earn a percentage in commission.
Affiliate marketers may earn through:
Pay per sale – this means there is a fixed commission that you will receive for every successful sale.
Pay per lead – you receive a fee once a lead is successful or when a client makes an inquiry.
Pay per click – once visitors on your site click on ads you receive some cash.
You need a website or any social media platform you prefer including YouTube, Facebook, or even Instagram to market these third-party products.
Want to do affiliate marketing like a pro? Here are affiliate marketing tips that can sky-rocket your income.
10. Sell Courses
Are you an expert in a particular subject or field? Do you have knowledge that others could benefit from? If so, then selling courses could be a great way to double your money in a short time.
You can sell your expertise online, through social media, or even through word-of-mouth. No matter how you choose to sell your courses, there are a few things you should keep in mind to make sure you're successful.
Keep your audience in mind: When creating and selling courses, it's important to think about who your target audience is. What are their needs and wants? What would they be willing to pay for? By keeping your target audience in mind, you'll be able to create courses that are more likely to sell.
Make sure your courses are well-organized and informative: No one wants to buy a course that's disorganized or hard to follow. Be creative, and unique with your presentation, and have valuable content to attract good sales.
How to Double Your Money In a Year or Five?
Further, if you can master a little more patience and allow your money more time to double, I have something to explain to you. These investments offer relatively low returns, but they are also low-risk.
The following are some of my top selections:
11. Follow The 72 Rule
The 72 rule is mostly applicable when you want to understand the number of years needed for you to double your money in an investment.
In simpler terms:
Years to double = 72 divided by the rate of return on investment.
For instance, if the rate of return on investment is 9%, then it will take you 8 years to double your money. That is 72/9% = 8 years.
The higher the interest rate, the lesser the period your money will take to double.
12. Start a Business
Looking to double your money in a year or 5 years from now? Launch a business! If you can make good use of your skills and talents, you stand to make twice your income in less than a year. Here are some businesses you might want to consider:
a) Domain Flipping Business
b) Website Flipping Business
d) House/Office Cleaning Business
Side hustles that can turn into a business
13. Investing In Real Estate
Real estate is one of the best investment options that can double your money given enough time. You can buy a property to sell or rent out.
Before you do this though, you need to do thorough research and collect enough data to understand the market as well as the margins of a particular property before investing in it.
There are different ways to double the money with real estate; fixing and flipping, buying and holding, or as rental properties.
According to the experiences of most real estate investors, the best strategy to double your money with real estate is renting out each room in your property separately, especially in a high-demand location like a college town rather than renting out the whole property to a single tenant.
You could also try short-term renting such as listing your property for Airbnb services instead of traditional long-term renting.
Ideally, the property should be in an area with potential short-term clients.
It will also require more effort in management, maintenance, and advertisement. Still, the effort is worth it!
If you don't have the budget for the above options, you can also join real estate investment on FUNDRISE with as little as $10 and get a bonus of $10 in shares!
14. Opening A High Yield Savings Account
A high yield savings account is different from other regular savings accounts because it pays 20-25% higher than the national average.
However, you need to have a savings and a checking account and some capital in your bank for a certain period so that you can attract a higher return.
For instance, CIT Bank offers a 1.2% APY and SOFI offers a 1.5% APY (annual percentage yield) on all account balances in their Checking and Savings accounts.
But, before you open high yield savings account with any bank though, you should consider the following:
If the banks' interest rate is flexible
The minimum bank balance required in your account and if they charge a penalty fee when you don't have the required amount
Whether opening a high-yield savings account is free
Whether you can access your money anytime or there's a limit for a fixed period
15. 401(k) Matching
A 401(k) matching plan is the best way to double your money if you have a full-time job.
If you sign up for the employer plan, you have an agreed amount paid to your retirement account promptly for every dollar you put into your account.
Assuming your employer matches every dollar, you put in your account with 50 cents, this will eventually add up to a certain percentage.
Also, some employers might decide to match small contributions by 100%, say 5% of your salary matched by 5%. This makes it so easy for your money to double.
On the flip side, some companies may require you to work with them for a certain amount of time before the plan takes, and also, you can't save all your money in the 401(k) plan because it is a retirement plan.
16. Money Market Funds or CDs
Inflation hit an 8.6% national average in May, so it's essential to preserve your spending power as well!
In scenarios, where you need access to your capital several times over the next five years, it's important to choose investment vehicles that offer both liquidity and protection from erosive inflation.
A savings account at a local bank is a good option for storing your emergency fund, as you can withdraw cash quickly if necessary.
On the other hand, Money market funds and certificates of deposit (CDs) also offer interest rates that offset inflation, making them ideal for long-term investing.
By choosing wisely, you can ensure that your money will retain its value for years to come.
17. Peer To Peer Money Lending
Peer-to-peer money lending websites offer loans at a low-interest rate. Instead of letting your money lay dormant, you can be one of the investors on the websites and lend money to those in need.
It eliminates the need for lots of paperwork making it a faster process of doubling your money online.
Check out Peerform, one of the best peer-to-peer lending platforms.
18. Consider Roth IRA
A Roth IRA is an excellent way to start saving for your retirement now! This is a long-term way to not only double your money and avail of tax exemption but also make early withdrawals much easier.
You are allowed to contribute up to $6,000 a year to the Roth IRA ($7,000 if you're age 50 or older) if you are married and filing jointly.
Set a goal on how much you want to achieve before your retirement and work towards it to multifold your income.
BONUS: Plan & Budget Your Finances
You can easily double your savings by managing your personal finance through planning and budgeting.
The main objective should be to spend less and save up to double your current savings!
For Instance, you can use the Costco membership card to pay 4% less on gasoline. Or Credit card rewards for up to 3% cash back on eligible restaurant dine-ins, travel accommodations, and grocery purchases.
The best budgeting planner books can help you streamline your budget, lower your bills and save more.
How to Double $10K Quickly?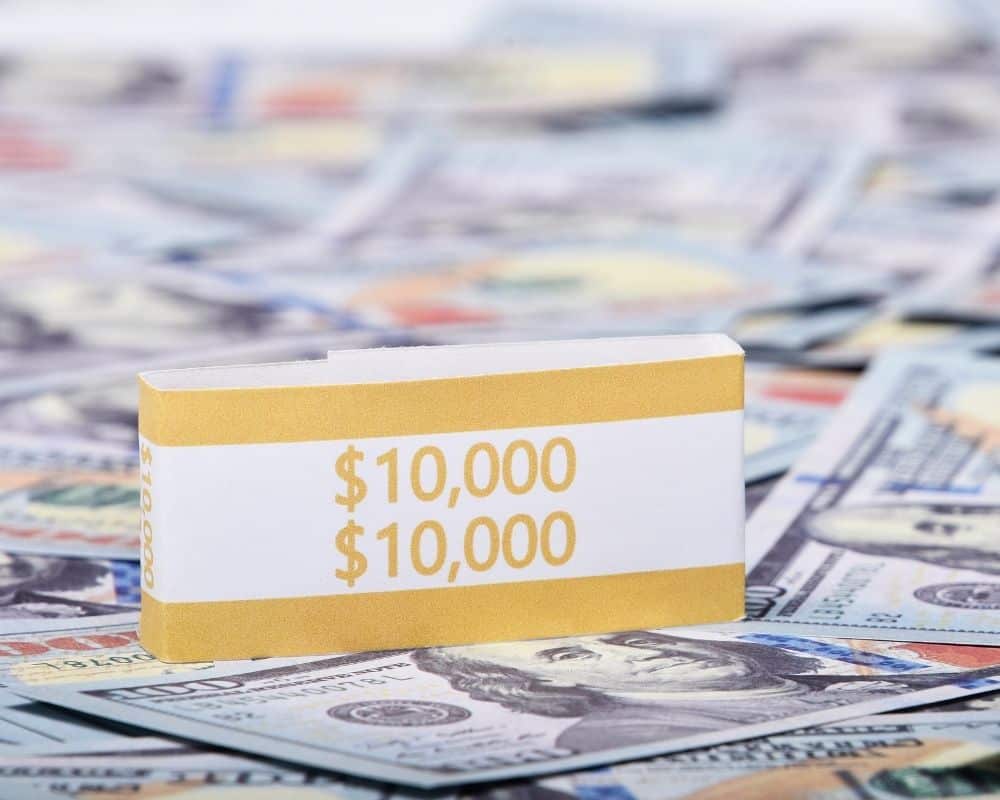 If you are not in a rush, you can invest in stocks via an S&P 500 index fund. This will typically give you the best return on your investment over time and it is totally passive income.
$10,000 increasing at 8% a year for thirty years with an annual fee of 0.5 percent grows to $152,000. So, it takes roughly, 5-7 years for your money to double!
However, if you prefer to double your money faster, you may want to consider other options that need effort on your end; like investing $10k in REIs, flipping a business, or starting your own small business!
Whatever you decide to do, be sure to do your research and understand the risks before investing any money.
Best Ways To Double Your Money: FAQs
1. How Can I Double My Money With $1000?
Depending on the amount of time you have, and the level of risk you are willing to take, an option like day trading can help you double your $1000 in less than 24 hours but it also comes with significant risk.
Alternatively, you can take on safer and long-term options such as saving in an HYSA, saving account, investing in a retirement account, or a certificate of deposit(CD).
2. What Is The Easiest Way To Double Your Money?
The easiest way to double your money is to contribute to 401(K) matching. In addition, options like a high-yield savings account and Certificate of Deposit are also hassle-free, especially if you are already saving up your money.
3. How Can I Double My Money In A Month?
You can engage in a side hustle of choice especially if you are looking to double your monthly income.
Renting out or selling stuff you don't need can also make you good money within a month. If you are not afraid of taking risks, you can also invest in the stock market, cryptocurrency, penny stocks, or NFT trading.
How To Double Your Money Fast: Wrap Up
Doubling your money in a day is possible and risky for the most part especially if you are looking to invest cash and double it in return.
Another perspective of looking at it is doubling your savings, daily earnings, or the amount of cash at hand in which case the options are numerous.
There's more; if you have the time, there are lots of ways to eventually double your money online or otherwise.
With all the above to choose from, there's nothing to stop you from making your choice and getting the best out of your invested time, money, and effort.
So, what is your best choice for doubling your money?
To sum up, the above is just a scratch on the surface of the countless opportunities out there. as usual, if you have an idea that we haven't covered, we are itching to hear what you are already doing to double your money!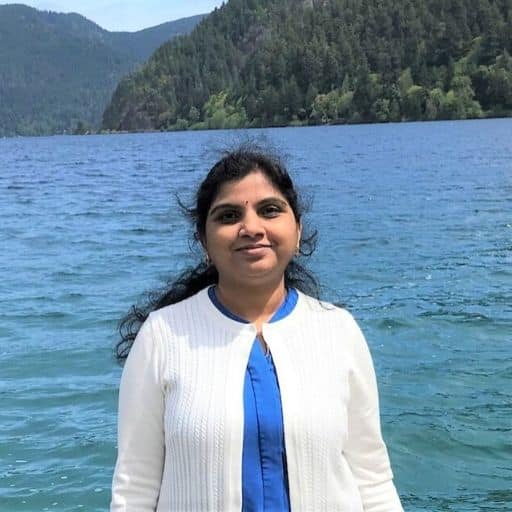 Howdy Folks, thanks for stopping by my blog.
I'm Swati, a proud mom, dedicated side hustler, full-time blogger, and a recognized millennial work-at-home expert. My expertise has been featured on esteemed platforms such as Forbes, CEO Blog Nation, Referral Rock, Vital Dollar, Databox blog, and many more. I have embarked on this incredible journey to share my firsthand experiences in the world of online income generation and to assist all of you in earning money from the comfort of your homes.
Join me in my mission to revolutionize the way we make money and achieve financial freedom. Trust me, it's not as challenging as it may seem!
Together, let's explore the boundless opportunities and pave our paths towards a prosperous future.