Affiliate marketing is the most popular and highly adapted monetizing model that requires no introduction. Here's a quick read to help understand the basics of affiliate marketing.
As a quick reminder, make sure to select a niche that's ready to make money. Just because a keyword ranks well on Google, it doesn't mean that you should create a website around it. You should be passionate about the topic personally.
Once you have decided on your niche, it's time to start your own money-making blog and take all the necessary steps for effective affiliate marketing. If you're surpassed all these steps and failing to make money, that's when you should take all these necessary steps for effective affiliate marketing.
Let's look into some exclusive affiliate marketing tips, that'll definitely help you succeed in affiliate marketing.
6 No-Fail Affiliate Marketing Tips & Tricks for Newbies
First and foremost, make sure your content is readable and enjoyable!
Always keep in mind, content is king, without which the kingdom collapses. You absolutely need to concentrate on producing astounding content and adapting methodologies that will work.
Don't try to sell irrefutable stuff and filthy links as clickbait to make money online easily. It will definitely destroy your reputation as a blogger and lose your chances to earn money as an affiliate marketer.
Let's begin with the appropriate content model adopted by successful affiliate marketers around the world.
Tip #1: The Types of Blog Posts You Should Be Publishing
Listed below are some of the successful blog post ideas (with examples) that generate good affiliate sales:
These are product reviews.
Affiliate Marketers typically use product reviews in order to gain profits.
The basic premise here is to review products that people are searching for frequently because these types of consumers want to be assured that they are buying a reliable product prior to purchase.
These reviews usually include a comprehensive, detailed product review with both pros and cons alongside affiliate links and clear call-to-action to drive MORE sales.
For Example The two best-selling affiliate marketing courses to boost your Affiliate Income
List posts are my favorite. This particular post is a list post too! This particular format is becoming more popular these days because it can be read quickly and can be easily shared on other sites such as Facebook or Twitter. Some great list posts include "How-to" or "10 Best" list posts.
For Example 10 Lucrative Passive Income Ideas
This is when you write about a product that you're trying to promote, without actually referring to the product in the title. Instead, you provide links to the product that you're promoting throughout the content of the article. The point of an indirect post is to create curiosity about the product.
For Example: How to make $25-$40 daily doing simple tasks
Comparison posts are great since you're able to promote two products at once. You'll want to keep a positive tone for each of the products that you're promoting and highlight both of their features equally. But, that shouldn't be the case, in case you find something shady about them.
The below posts are my honest reviews of all those amazing products, that every blogger wants to find out about before making a purchase – these posts transparently highlight both the pros and cons.
Examples:
Divi Vs StudipoPress Genesis Themes: Which Is Right for Your WordPress Blog?
Siteground Vs Bluehost: Which is the Best Host and When to Choose What?
These types of posts usually embed a coupon or a discount code (usually at the end of the read but not necessarily), These kinds of posts drive a good number of sales since they mostly attract the audience with buyer intent (people willing to buy and looking for a discount), so they will eventually purchase the product.
For Example MyThemeShop Coupon
Tip #

2: Gain Your Readers Trust
You must be able to convey the message that you're an expert on whatever you're discussing, but keep your posts as product-oriented as possible.
Gain your audience's trust by being outspoken. Don't stop yourself from highlights the cons of a product even if you have to and earn affiliate income. This will help you in the long run.
Most importantly, make sure to disclose your affiliations, just as I have done above. Your audience will value your honesty and will feel better about adding to your affiliate income.
Keep in mind that, your ingenuity, might lead your customers to your competitor's blog or straight to the merchant website.
Tip #3: Wait, Read This Before You start Recommending
Ideally, you should only be reviewing products, you've used personally.
It's likely that consumers are going to know when you're reviewing something that is not personally exciting to you or that is not truly a great product in your eyes.
Try to be as authentic as possible, and your readers are sure to feel this sense of genuineness in your posts.
Tip #4: The Types of Products To Choose
Go through all the different options for products or services available for affiliate marketing in your niche. Apply to all eligible affiliate networks like
Clickbank
Rakuten
CJ Affiliate by Conversant.
Amazon Associates.
ShareaSale.
Avangate.
Flexoffers.
others…
Different merchants use different marketing partners, so partnering with just one isn't enough. Do some research into which products or services might entice and fulfill your reader's requirements.
Tip #5: How to Increase the Conversions?
You are often provided with all the necessary affiliate marketing resources by these affiliate networks. You part lies in writing a quality post and promoting the affiliate products to your target audience.
Here are a few strategies to increase conversions…
Use relevant graphics and enticing text to highlight the product/service (to see which are most effective).
Also, change the product placement in the sidebar and content around often. In my experience, affiliate product placements right above the post content and above the fold lead to more conversions !!
If this doesn't work for you (it mostly does), give some time before things start working and you figure out the best formula.
Be patient through the entire process.
Tip #6: Content Marketing Techniques
Last, but not least content marketing plays a vital role in the success of any business. The primary reason why most blogs fail with affiliate marketing or affiliate launches is that they don't promote it enough.
If the content is the king, then employing the appropriate marketing strategy makes your business fruitful and everlasting. You should never compromise on your blog promotion and try every means to extend the reach of your website.
Try to promote your content on every social media platform and most importantly to your email list.
Related Read: How to Grow Your Email List Like Never Before
Facebook and Pinterest have proved to be great affiliate marketing platforms, where several bloggers minted huge affiliate income. The key to the success of each of these platforms varies. Here is a step-by-step guide to making your first sale on Pinterest.
For example Michelle at Making Sense of Cents, a personal finance blogger earns $100,000+ p/m just from affiliate sales primarily from Pinterest. Her traffic from Pinterest might blow off your mind.
Want to steal all of her tips and tricks? It's Simple, enroll in this course, where she transparently shares her success mantra. Here's my genuine review of the two best-selling affiliate marketing courses, that every blogger needs at some point in time or the other.
On the other hand, Facebook has been an effective source of income for several digital marketers and bloggers. Facebook live has proven to be highly effective at building your list and promoting your products to a wider audience.
You can also try Periscope and Snapchat.
There is, in fact, no limit to promotion, try to be as creative as possible as there are always new ways of effective promotion popping up in the media daily.
Be Patient, motivated, and smart…
Hope these tips help you make more affiliate sales in the days to come.
Where do you promote your affiliate products? Which of these tips & tricks did you employ and what more can you add to this list to make more affiliate sales?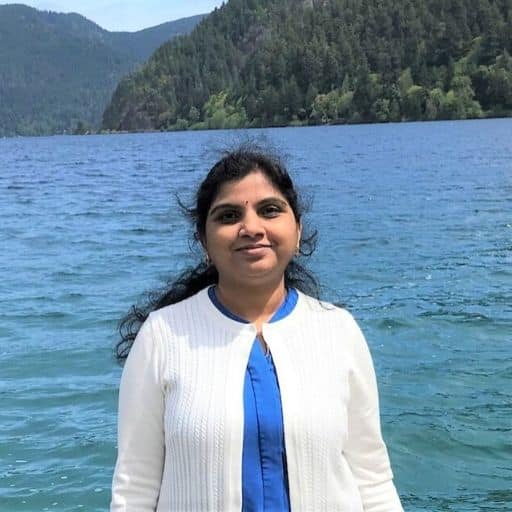 Hey Folks, thanks for stopping by my blog!
I'm Swati. I'm a mom, side hustler, full-time blogger and a millennial work-at-home expert featured on Forbes, CEO Blog Nation, Referral Rock, Vital Dollar, and Databox blog. I embarked on this impeccable journey to expose my online monetary experiences and help you all earn money from home. Come join my make money revolution and attain financial freedom – it's not as hard as you think!