Wondering, 'How to Start A Successful YouTube Channel' and earn passive income staying at home?
With over 1,500,000,000 users Youtube is crushing it! It's the biggest thing on the internet. Besides that, It's also an amazing platform to showcase your talent, build your public presence and also make money on the side.
Whether it's about making short films, creating resourceful powerpoint presentations, entertainment videos or informational videos, you can quickly build your profile on the internet.
These days anyone can start a YouTube channel, but are you making the progress you wanted to this year?
Or not so much?
You see, there's a science behind every successful venture – whether it's putting Neil Armstrong on the Moon, baking a cake or making money with YouTube. The success of your channel totally depends on how you intend to launch your blog…
Here's the secret…
You can take the long path – try and fail, and eventually make money one day. Or else pick up a short cut and learn from the experts and benefit from their mistakes. The choice is yours!
If you prefer the second, I suggest you take the aid of this fantastic keyword research tool.
The tool helps find untapped long-tail BUYER intent keyword with lower SEO difficulty. You'll get to rank your videos without knowing SEO, without building links, or writing any content. That's all you need to rank your pages on the SERPS.
Trust me, having a proper keyword plan will put you in the right frame of mind for what you need to produce before you even get your channel "out there". I'm sure, this tool will give you a proper direction. If you are interested in becoming a successful YouTuber — regardless how this year is shaping up — now is the time to get started, get videomarketing blaster kit right now for a discounted price.
Let's proceed further, without wasting time.
Here's How to Properly Start a YouTube Channel
This simple guide to help you launch your YouTube Channel on the right foot.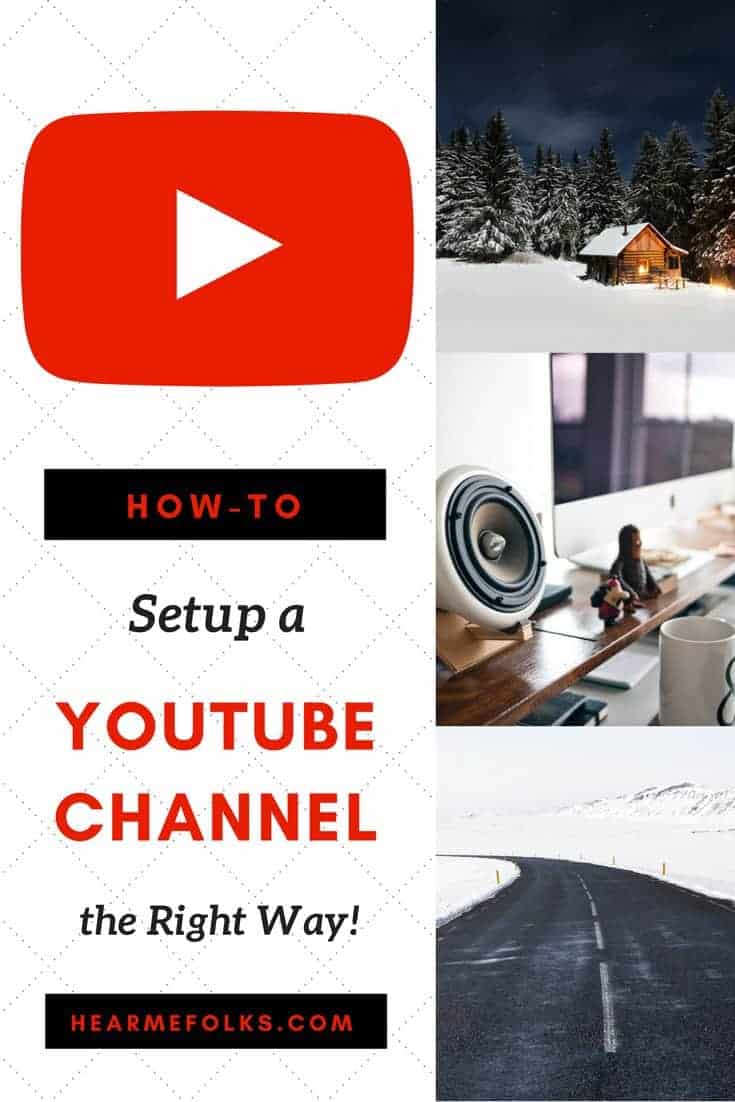 1) Decide on the Right Niche!
The first and foremost step is to decide on the right niche. There's no shortcut to arrive at a profitable niche, there are a lot of things to consider. Whether it's blogging or vlogging choosing the right niche is extremely crucial.
[clickToTweet tweet="What's advisable, 'Either Be Jack of all trades and master of none' OR 'Niche down & master one'." quote="Rather than being 'Jack of all trades and master of none', it's advisable to niche down, brush up your knowledge and master one." theme="style1″]
If you're wondering to niche or not? Let me tell you why you should!
Choosing your niche ahead will
Help you stay focused & Move in the right direction
Provide clarity to your visitors regarding your channel
Reduce your efforts & help you grow quickly
Now that you're convinced, let's move ahead.
To simplify the process, ask yourself a couple of questions:
a) What are you interested in? Do you have a passion for the topic you're willing to work on?
You do not need to be an expert in that niche.
It is extremely important to choose a niche that specifically interests you. If you're starting something just to make money then you'll find yourself in deep trouble very soon.
So if you have absolutely no interest in a niche don't do it.
b) Is your niche competitive & profitable?
The answer to this question will help you identify, 'What your readers might find interesting? The reason behind this logic is, your channel won't make a difference if the niche/topics you're choosing don't matter to your visitors. You have check if there's a demand for the topic you're planning to set up a channel.
To identify this, you need to look out for channels similar to your niche. The subscriber base and viewership of these channels will help you easily realize the potentiality of the niche. That's where the golden goose lies!
Once you know that there are others who have had success in growing audiences and monetizing them successfully. This also boosts up your confidence levels regarding the niche you've chosen.
Isn't this cool? This simple research is a big fat clue to help you get started properly.
Now that you have these 2 questions down, do proper research and find out:
c) Which demographic or target audience you gonna serve? What are their specific pain points?
For instance, budgeting & investment schemes adopted by US citizens are different from Australian citizens or other nations. In the same manner budgeting for a single mom varies from that of a teenager. Though the topic is the same the target audience & demographics will change the way you pivot and present your content.
If you have multiple topics in your mind, find out the connecting points between them and finally narrow down the niche to just one major topic. Take this blog for instance.
Here I talk about a few different topics (blogging, vlogging, affiliate marketing) but the theme revolves around making passive income staying at home.
Answering all the above questions will help you arrive at the sweet spot and quickly find a profitable niche. If you're still unsure,
If you're still unsure, check out What 18 Experts Speak about the Qualities that Make Up A GOOD Niche?
2) Choose your Brand Name with Caution!
To begin with, signup for a Google account, followed by a Youtube account. With a Google account, you can access many Youtube features. I suggest you to carefully choose your Brand name. You may start out for fun now, by choosing a funky or inappropriate name, but your chance to expand your "brand" is limited in the future. Beware, you can't change your Youtube Channel name, so better choose wisely!
If you're struggling to come up with any catchy names, starting off with your own name is a fairly good idea.
Now that you're ready with the basic requirements to start a Youtube Channel, let's create one:
Sign in to YouTube on the computer with your Google account.
If you don't have a channel, you'll see a prompt to create a channel on your name.
Go to your channel list on the left-hand side of the screen. Click to "Create channel", with your own name.

If you want to use

a different name than your personal account, for example, a business name or another name that you choose,

you need to create a Brand Account by clicking this link

Use a business or other name

.

Scroll to the member login area and click the signup link, which displays the join YouTube page.
Select an account type (for most users, a standard account is a way to go).
Enter the appropriate information to name your channel and verify your account.
Click 'DONE', this creates a new BRAND account.
To finalize the process, you will need to do a phone verification. Once you've verified your account, you'll be able to upload videos no longer than 10 minutes.
3) Become a Youtube Partner
After setting up your Youtube Channel there is one more step you will need to take before you can start earning money on your videos and that is to become a Youtube partner. By doing so, you accept to share revenue earned from advertising on your youtube videos with youtube.
You're well aware of the fact that Youtube is owned by Google and Google places Adsense ads on these videos for monetization purposes. You get paid for the advertising on your videos only if you enable monetization on youtube. Once you have created your Youtube Channel, you can start monetizing your videos by signing up for an Adsense account.
As long as you have your account in good standing, and are following the guidelines of uploading original content and are complying with the terms of service, community guidelines and are not violating copyrights, you are allowed to monetize your videos.
In order to get approval and start monetizing your videos, you will have to upload several good quality videos of acceptable length. I suggest you signup for an Adsense account only after 1 month of properly setting up your Youtube Channel and uploading at least 5-10 quality videos to avoid denial. Once you get approval and your account in good standing, you are allowed to enable monetization on your videos.
You might be Interested In: 7 Proven Ways You Can Earn Money from YouTube Videos
Go, get yourself a good camera, shoot some amazing videos, upload them, and make money broadcasting your talents on the TubeMogul.
Want more? Here'san detailed guide to 'Building A Successful YouTube Channel' by Luka Medic, a 17-year-old architectural student turned YouTuber who made consistent income every month vlogging. Read and enjoy!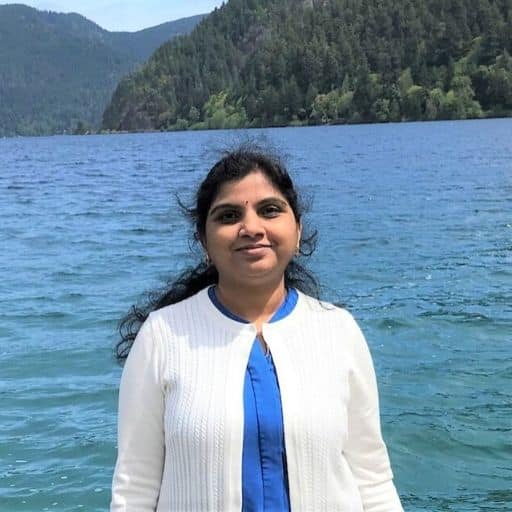 Hey Folks, thanks for stopping by my blog!
I'm Swati. I'm a mom, side hustler, full-time blogger and a millennial work-at-home expert featured on Forbes, CEO Blog Nation, Referral Rock, Vital Dollar, and Databox blog. I embarked on this impeccable journey to expose my online monetary experiences and help you all earn money from home. Come join my make money revolution and attain financial freedom – it's not as hard as you think!